Roxanne & Brad's Stunning Botanical Celebration
Step inside this gorgeous Real Wedding featured in Volume 6 of Wine & Country Weddings. The pandemic shifted priorities, upended carefully orchestrated plans and changed lives.
For Roxanne and Brad, it attempted to flip their destination wedding in the tropics upside down, but instead, the couple took the opportunity to reimagine and reprioritize love, family and each other. Planned in a mere eight weeks, they transformed their nuptials into a sophisticated, at-home soirée.
With the help of Tax Greer Events and Southern Blooms by Pat's Floral Designs, the couple's backyard in Keswick was transformed into a romantic garden oasis. Roxanne and Brad played off the home's elegant French country style, which lent a formal flair and became a stately backdrop for the family-only gathering.
Roxanne and Brad's at-home micro-wedding was a botanical splendor, showcasing late summer blooms of wild dahlias, delicate roses and earth-toned hydrangeas, all nestled within creeping vines and eucalyptus. Each floral element was bursting with intimacy in an already picturesque setting.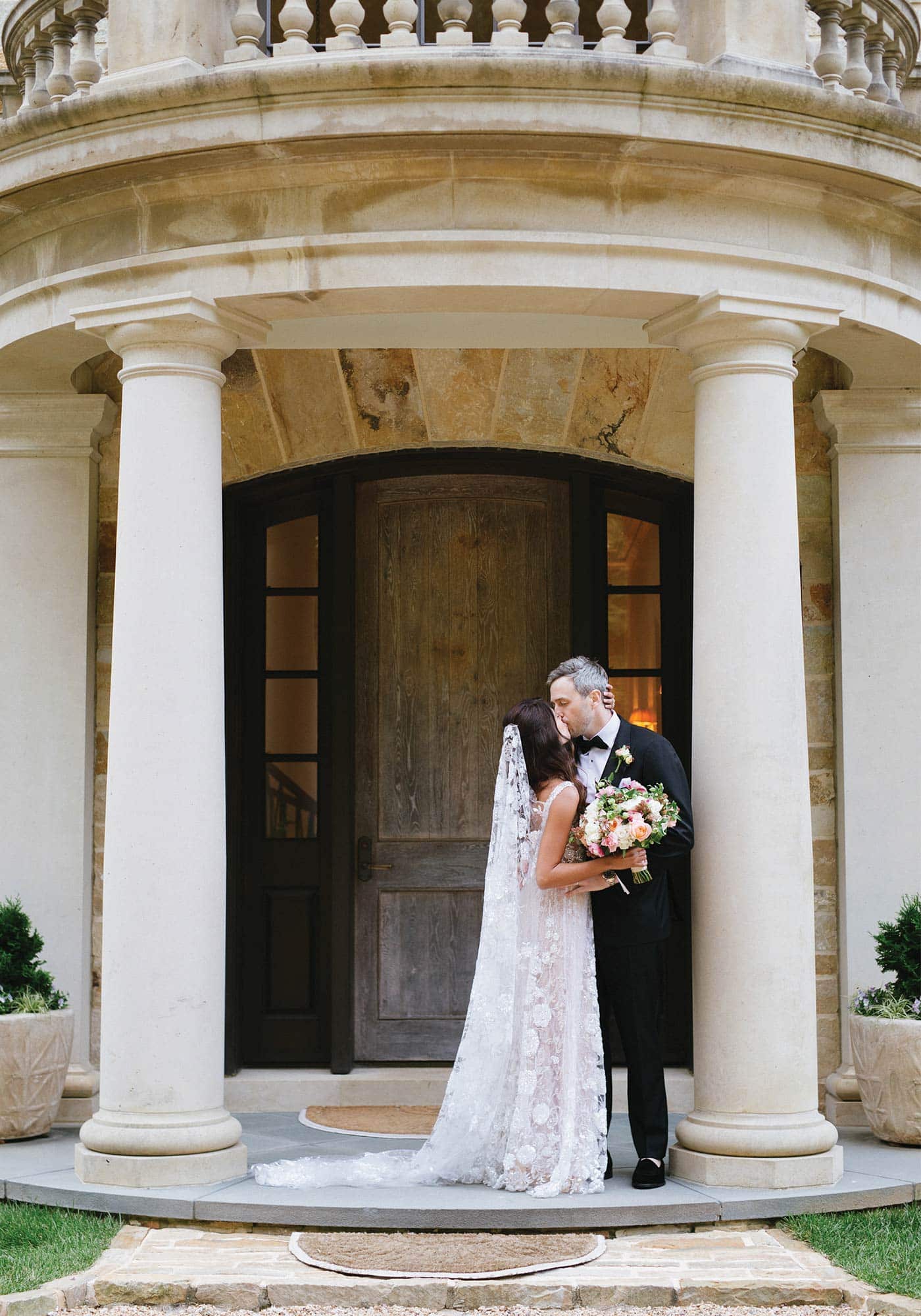 Touches of refined luxury were displayed at every turn, from invitations swathed in satin ribbon and fine upholstered chairs for the outdoor ceremony to miles of fairy lights twinkling overhead during the al fresco meal.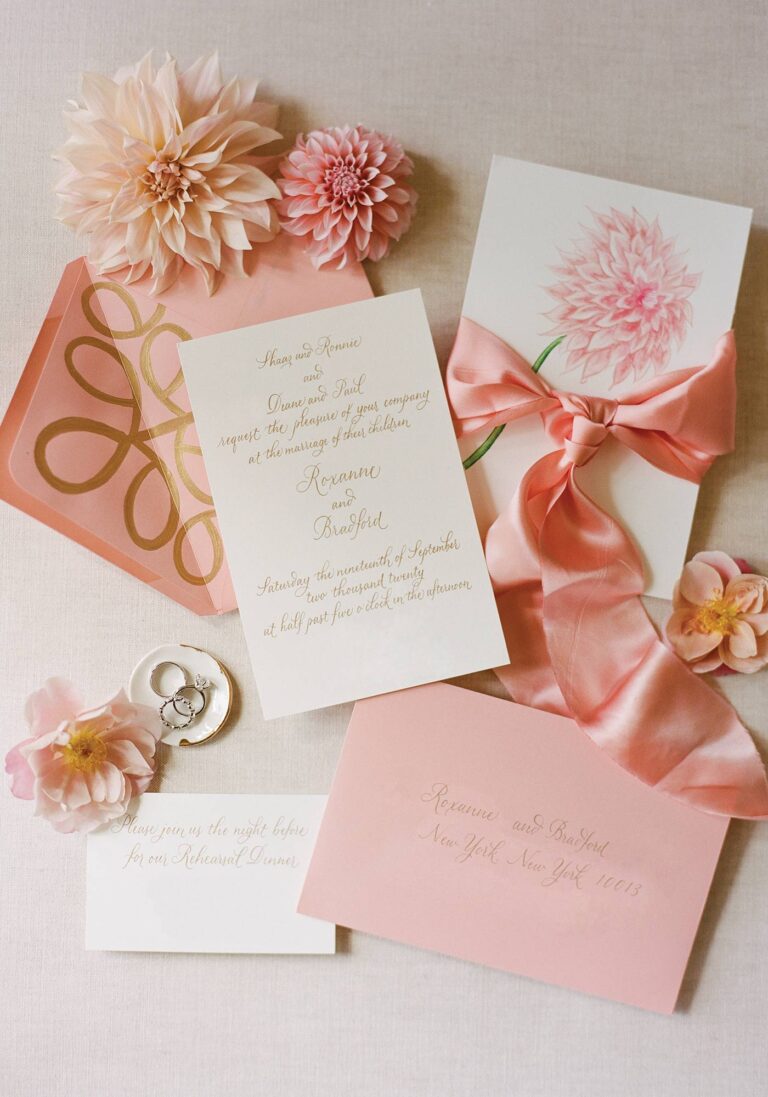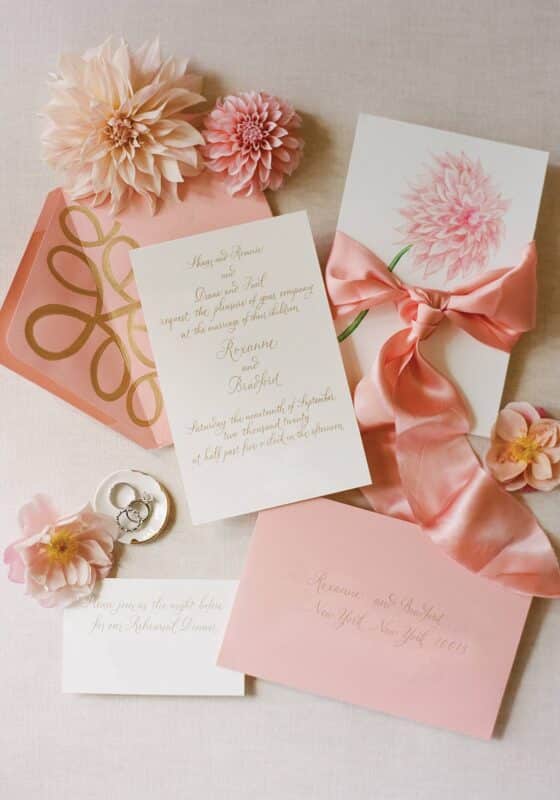 Although limited in time, Brad and Roxanne's father convinced her to take a leap of faith and order a couture gown from renowned Israeli designer Elon Livné. While the gown had a tumultuous journey of its own (the wedding team tracked it down after multiple phone calls to airports in Israel, Budapest, London and Kentucky), it arrived in time for the wedding and was a crowning touch to the aesthetic.
The elegant beaded lace gown with silver sequin details, wide shoulder straps, V-neck and shimmering appliqué flowers sewn over the gossamer fabric emulated the botanical feel of the day. Her classically coordinated veil was also a showstopper; its lace floral embellishments popped out against the bride's lustrous hair and blended beautifully with the skirt of her dress.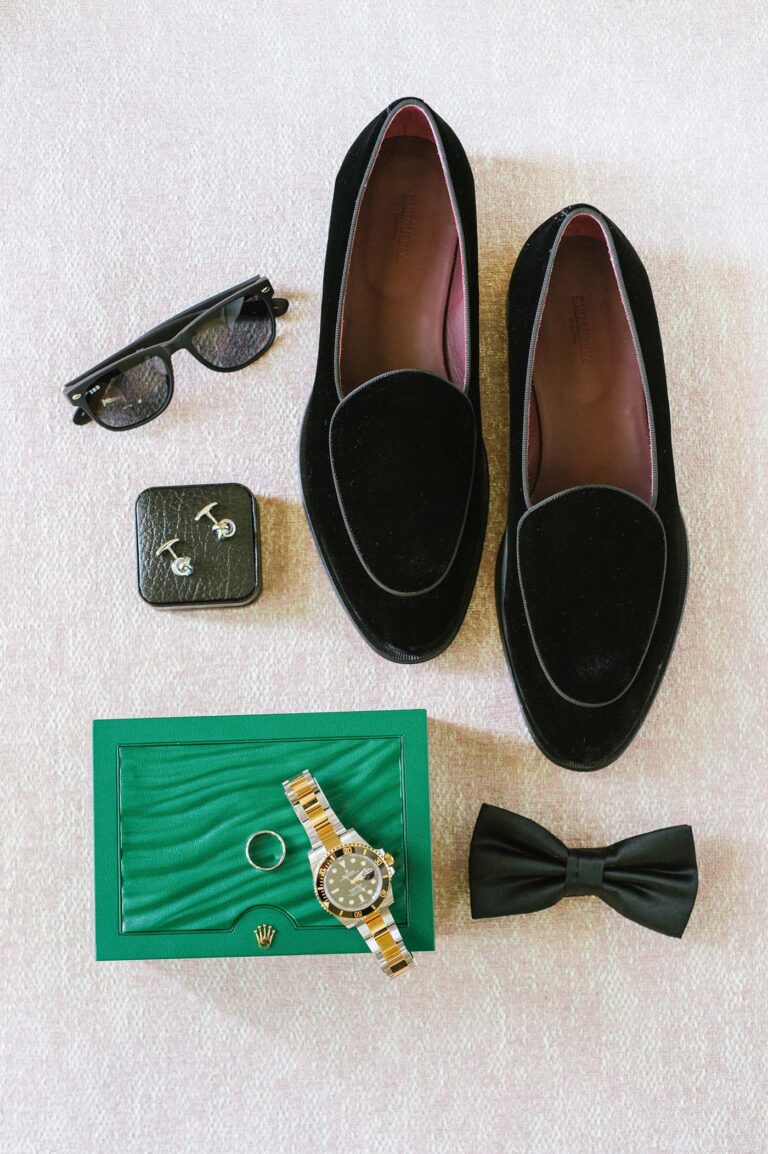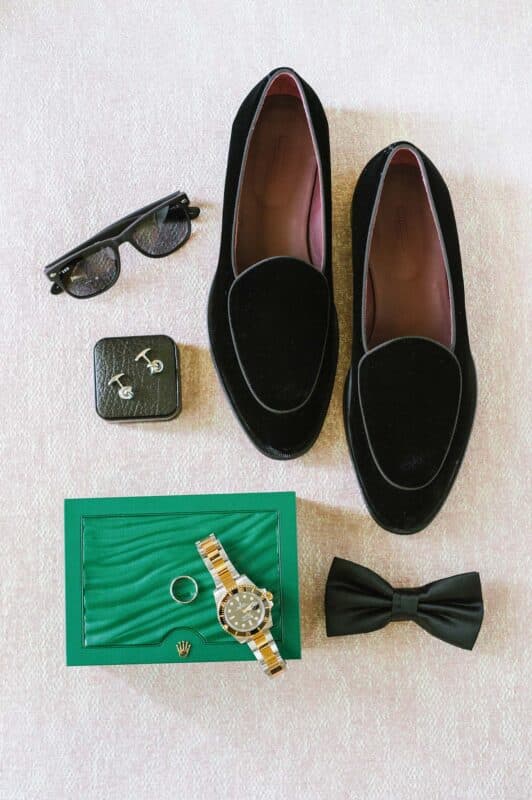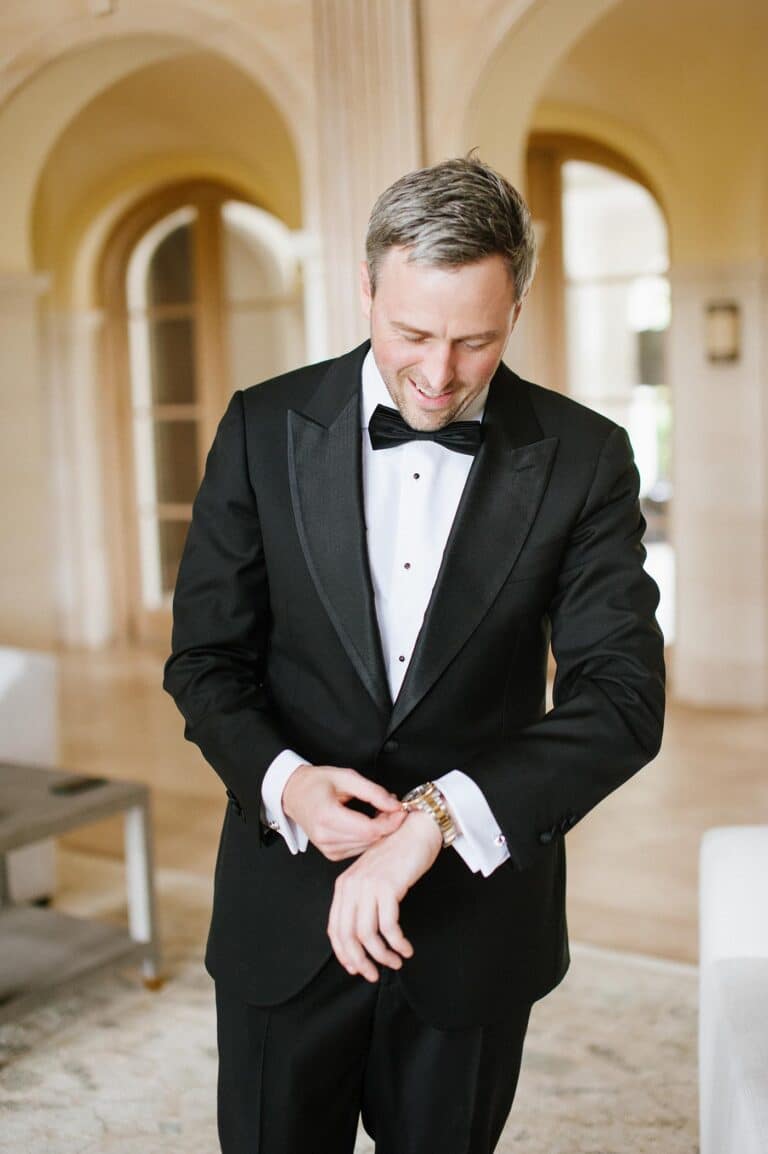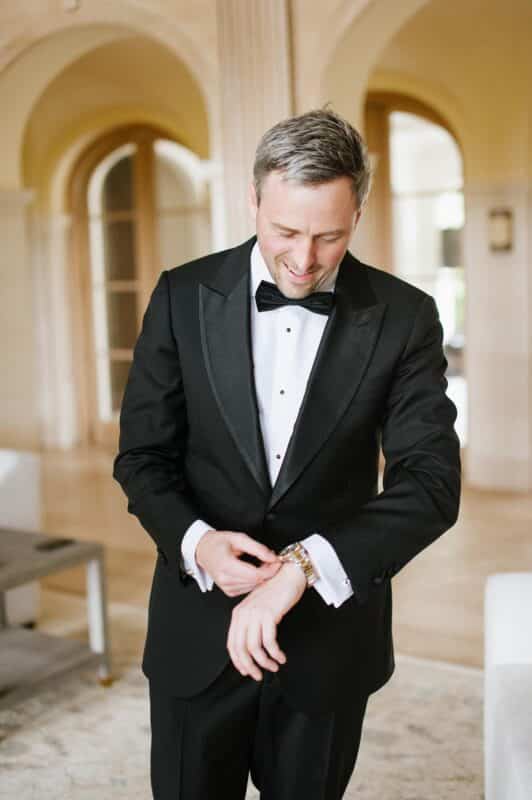 Equally dressed to impress, Brad donned a handsome, well-cut tuxedo, which he paired with a small bowtie and velvet smoking slippers. The guests even wore the warm colors of late summer and early fall, matching the dusty-rose hues, champagne and gold accents, and taupes and greens.
As Roxanne's father walked her down the aisle, guests could see the joy radiating from them during this intimate, familial moment. When they reached Brad, he and his new father-in-law shared a warm embrace before the couple turned to say their vows beneath the grandiose archway.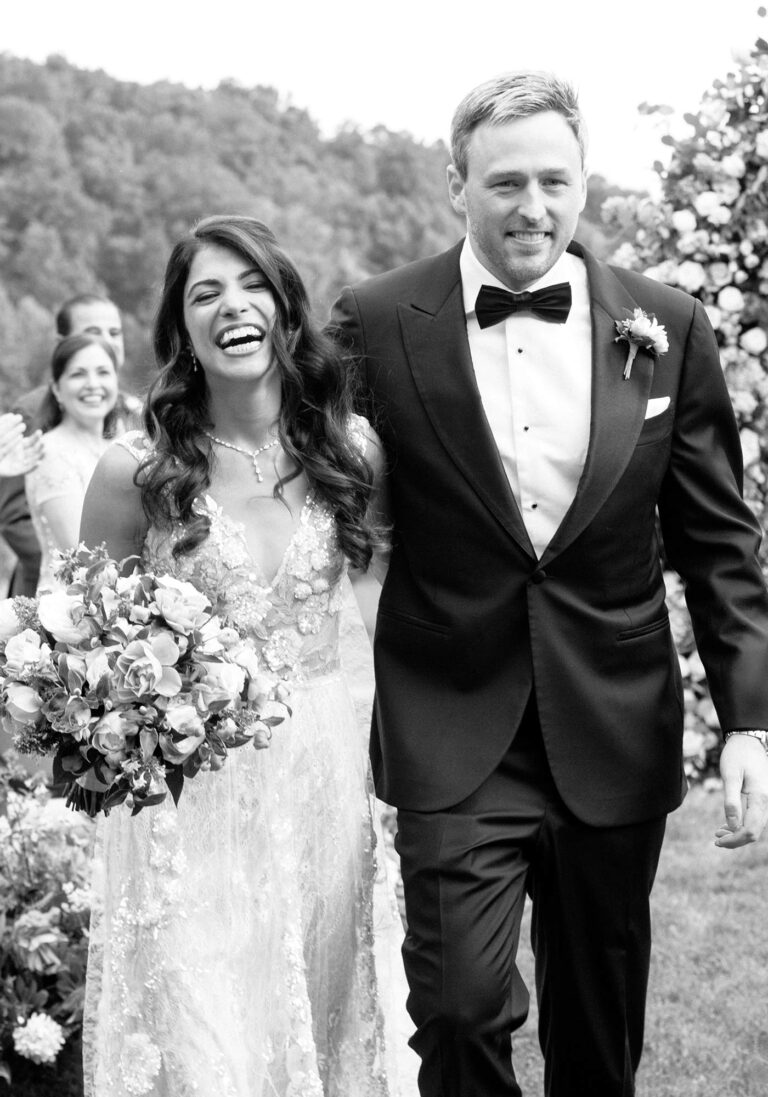 Keeping things intimate, the couple decided to write their own vows, and Brad surprised Roxanne with a personal poem that left few with dry eyes. In the spirit of the family wedding, the bride's cousin officiated the ceremony.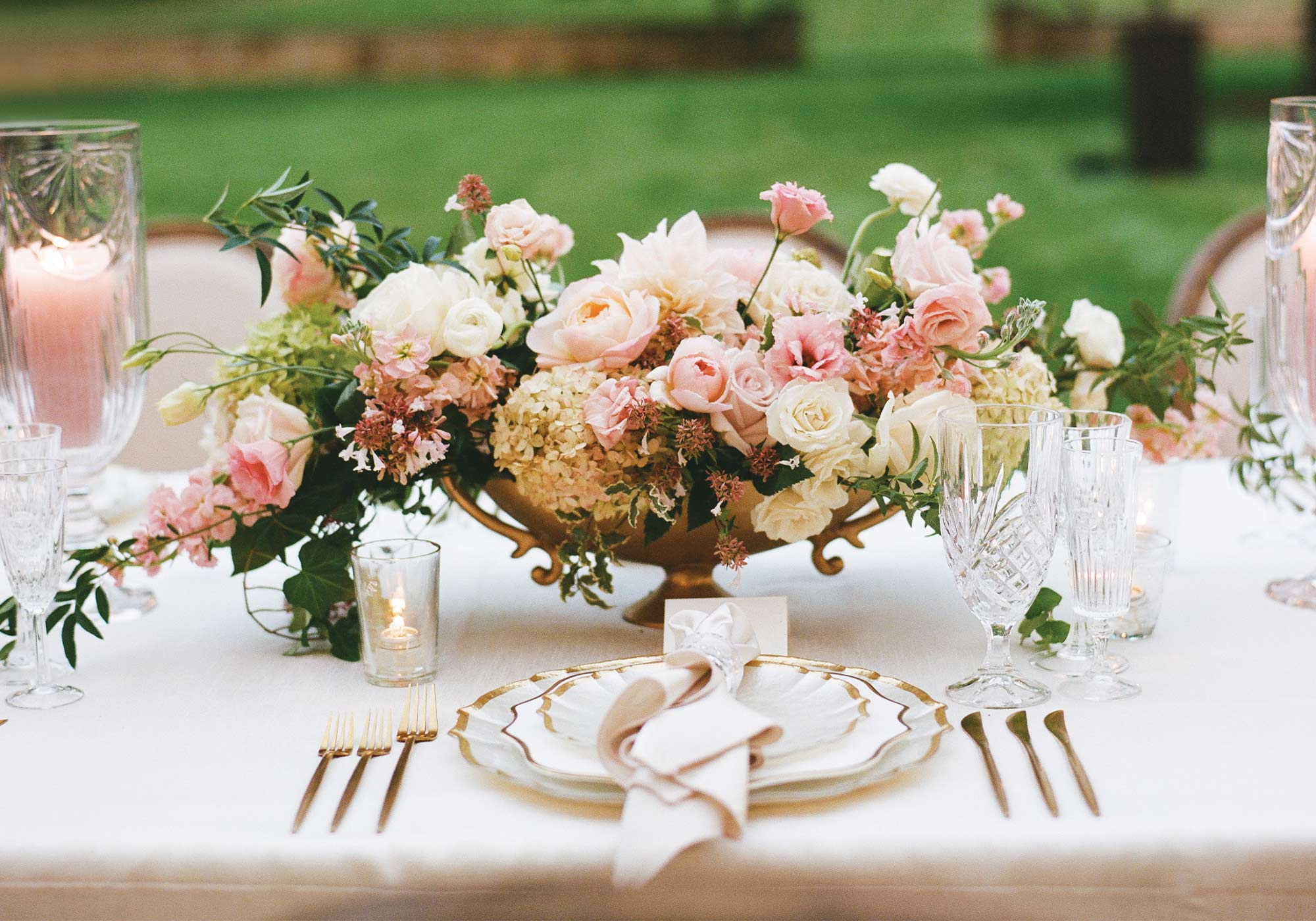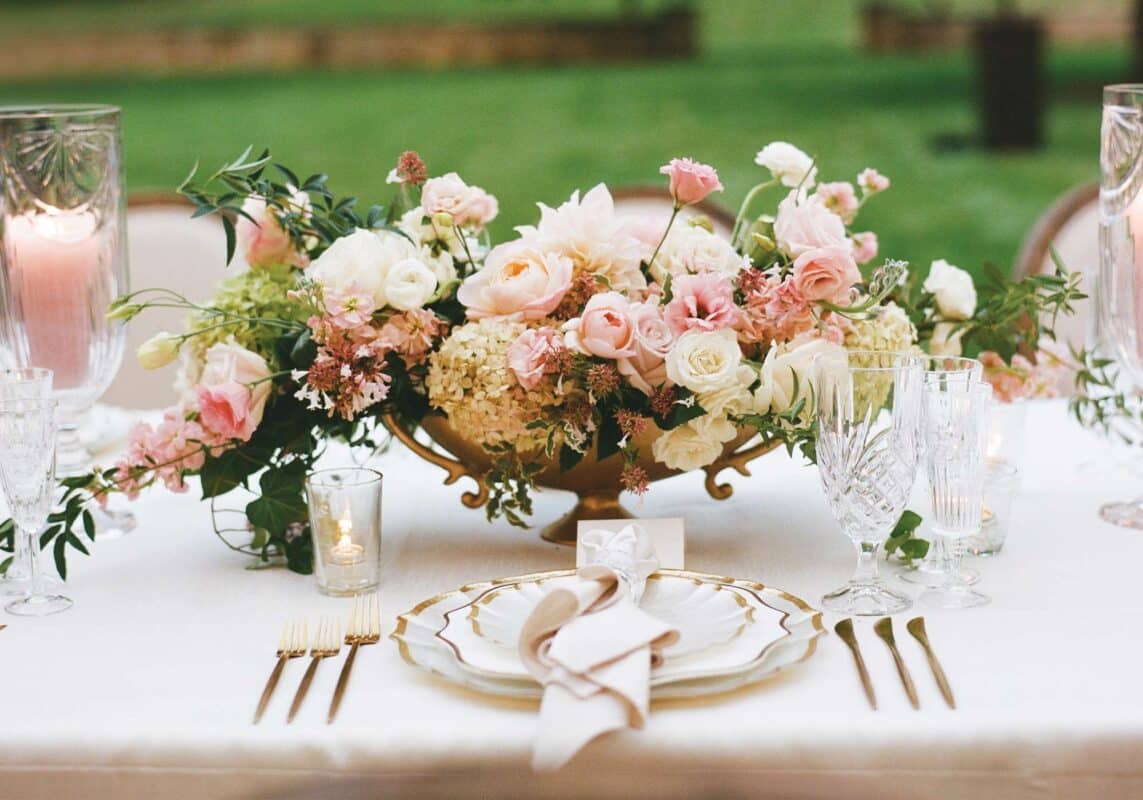 For dinner, guests sat at one long banquet table dressed in a palette of creams, pinks and sage greens accented with gold touches. From the colored candles, crystal glassware and napkin rings, and gold silverware to the overflowing centerpieces, gold-rimmed China and lovely linens, the table was decorated to wow the guests. Above the table were strands of twinkling lights, casting a warm glow perfect for setting the mood.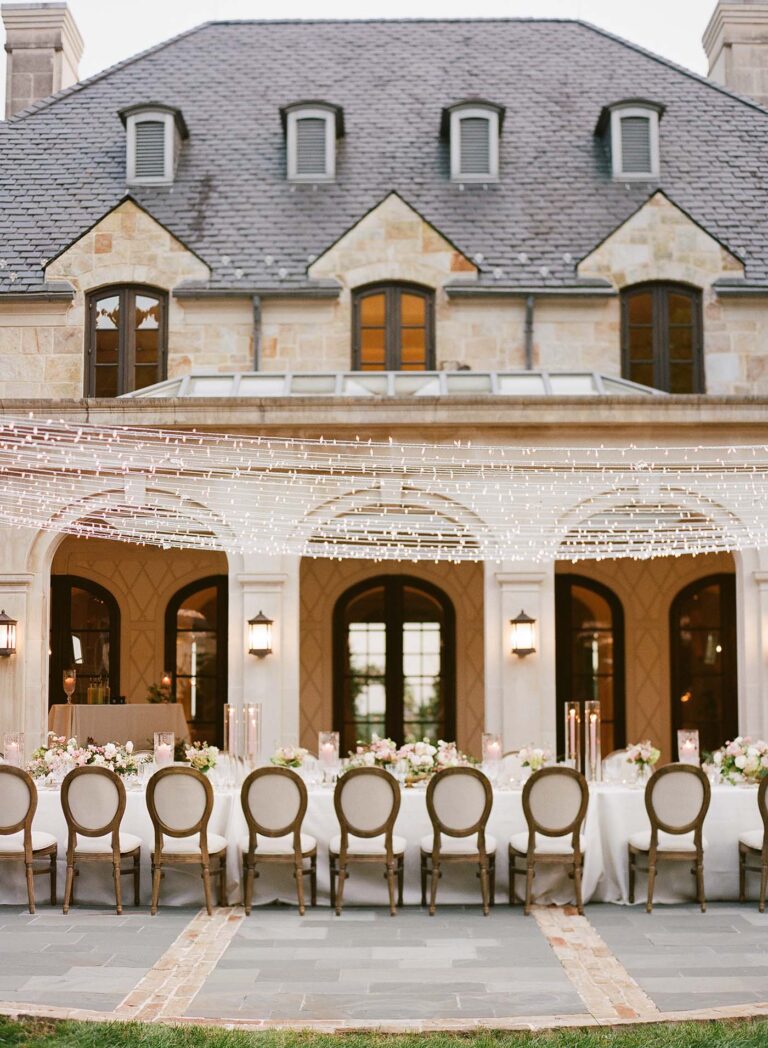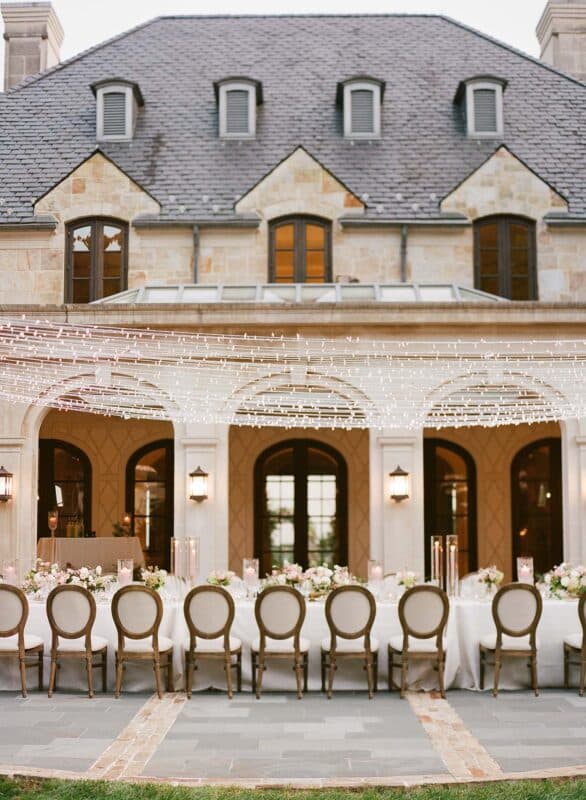 Following the lawn ceremony, guests meandered around the private residence and enjoyed cocktails by the pool. Accenting the setting were ivory pillar candles, leafy green vines, and floating blush and white roses.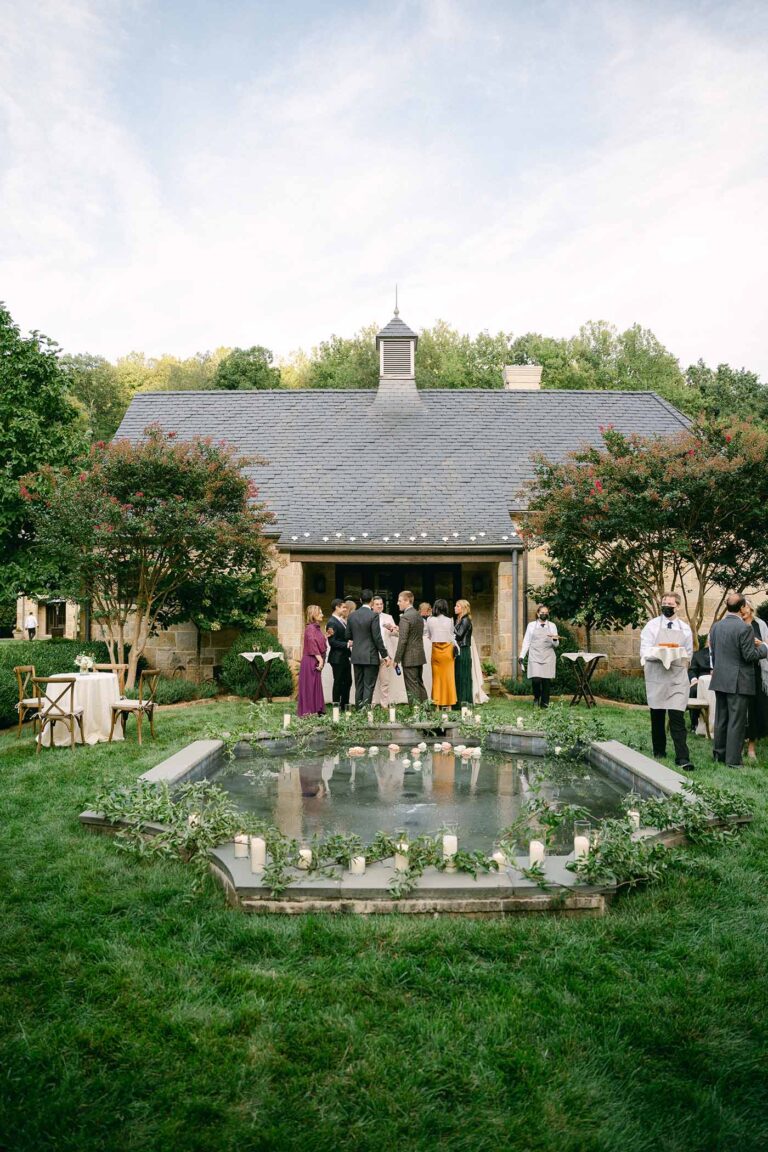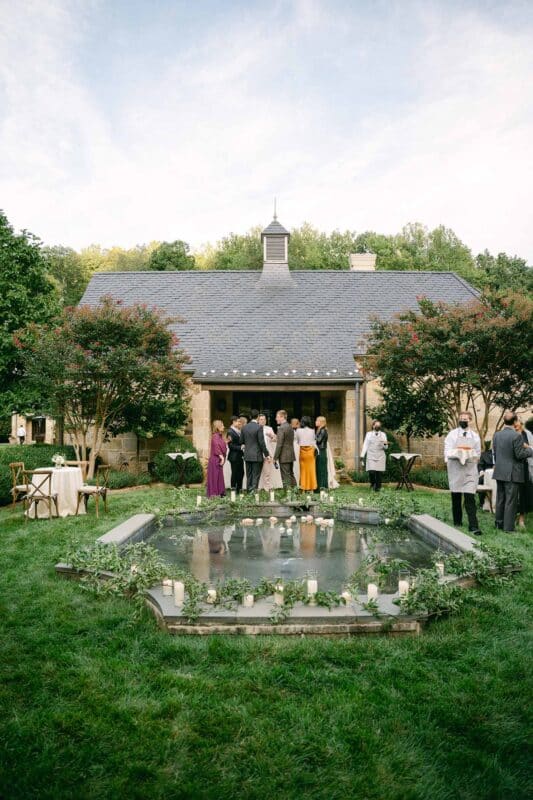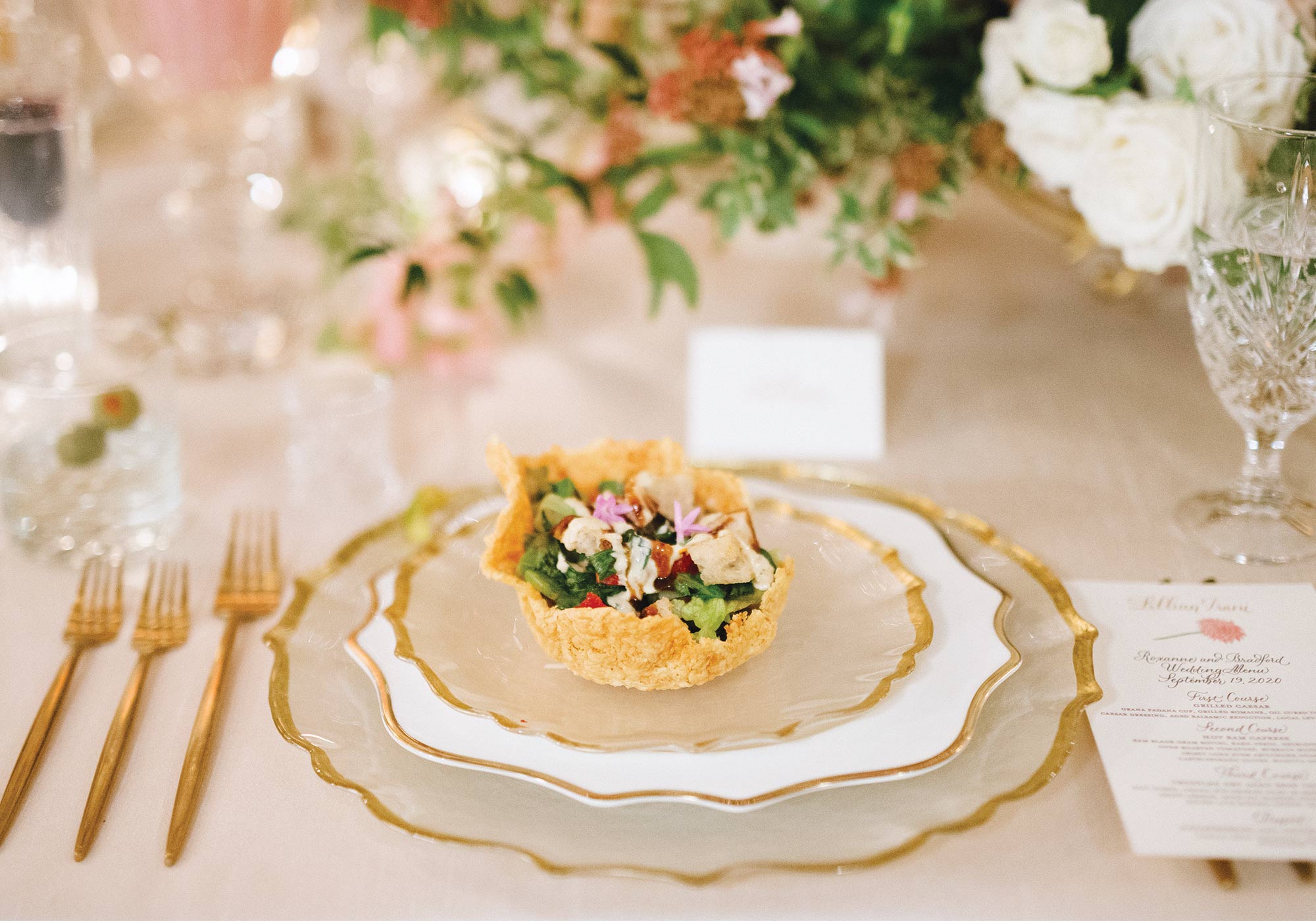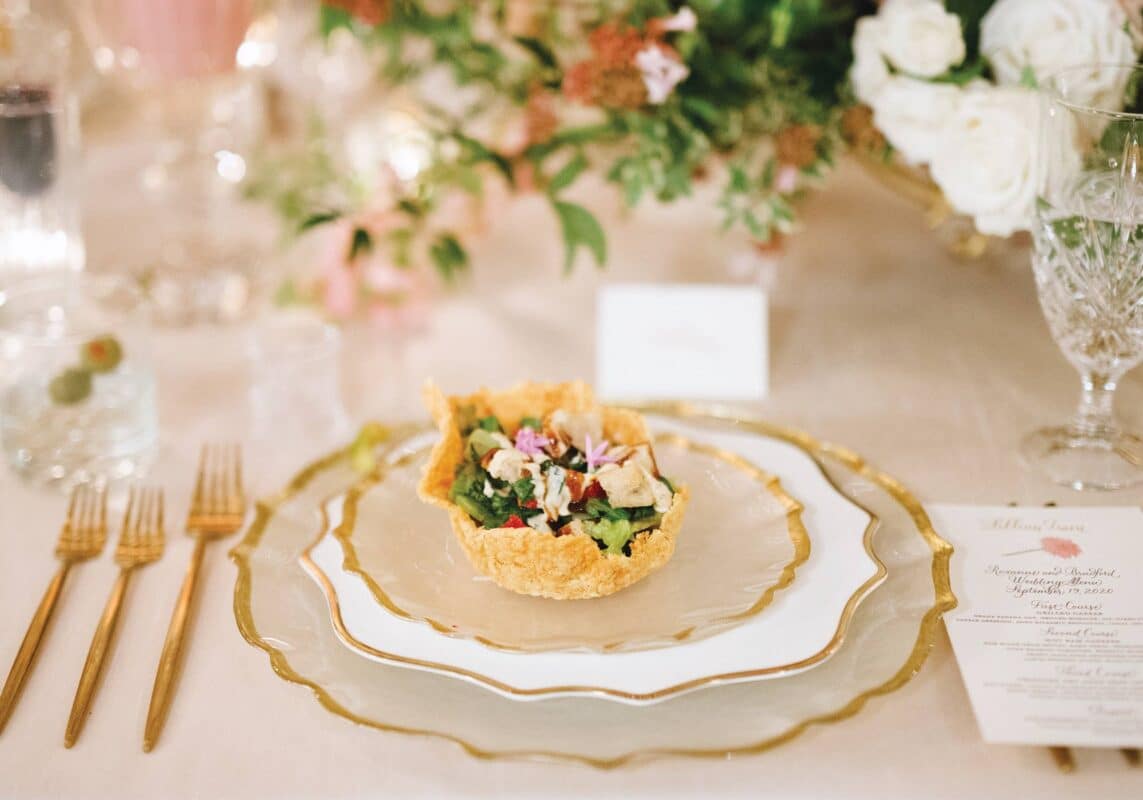 During cocktail hour, everyone enjoyed shrimp tails and raw oysters and fresh lemon wedges placed amongst flower petals. For the meal, The Catering Outfit pulled together a divine menu that incorporated beans from Indiana—black graham beans—into a pasta dish; the beans are a signature staple of the snack company that the bride founded, called BAM Snacks.
Because the couple got engaged in St. John, where Brad's family vacations each year to celebrate his parents' anniversary, they wanted to incorporate this family tradition, as well as nod to their originally planned island destination wedding. So, dinner was served with an island favorite—the Pain Killer Shot, complete with an umbrella—a fun and festive beach drink they always toast with when in St. John.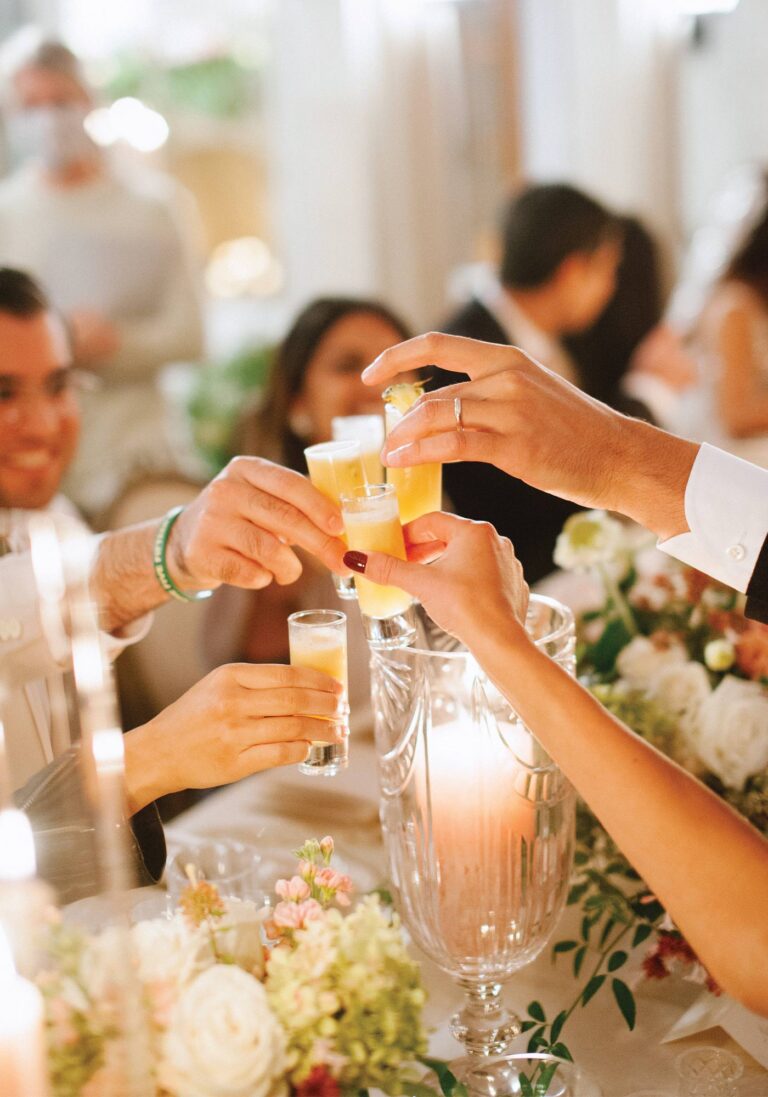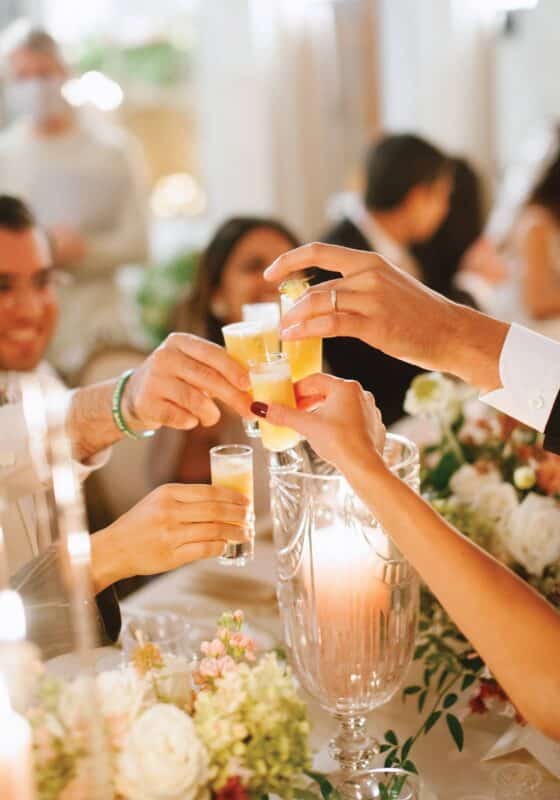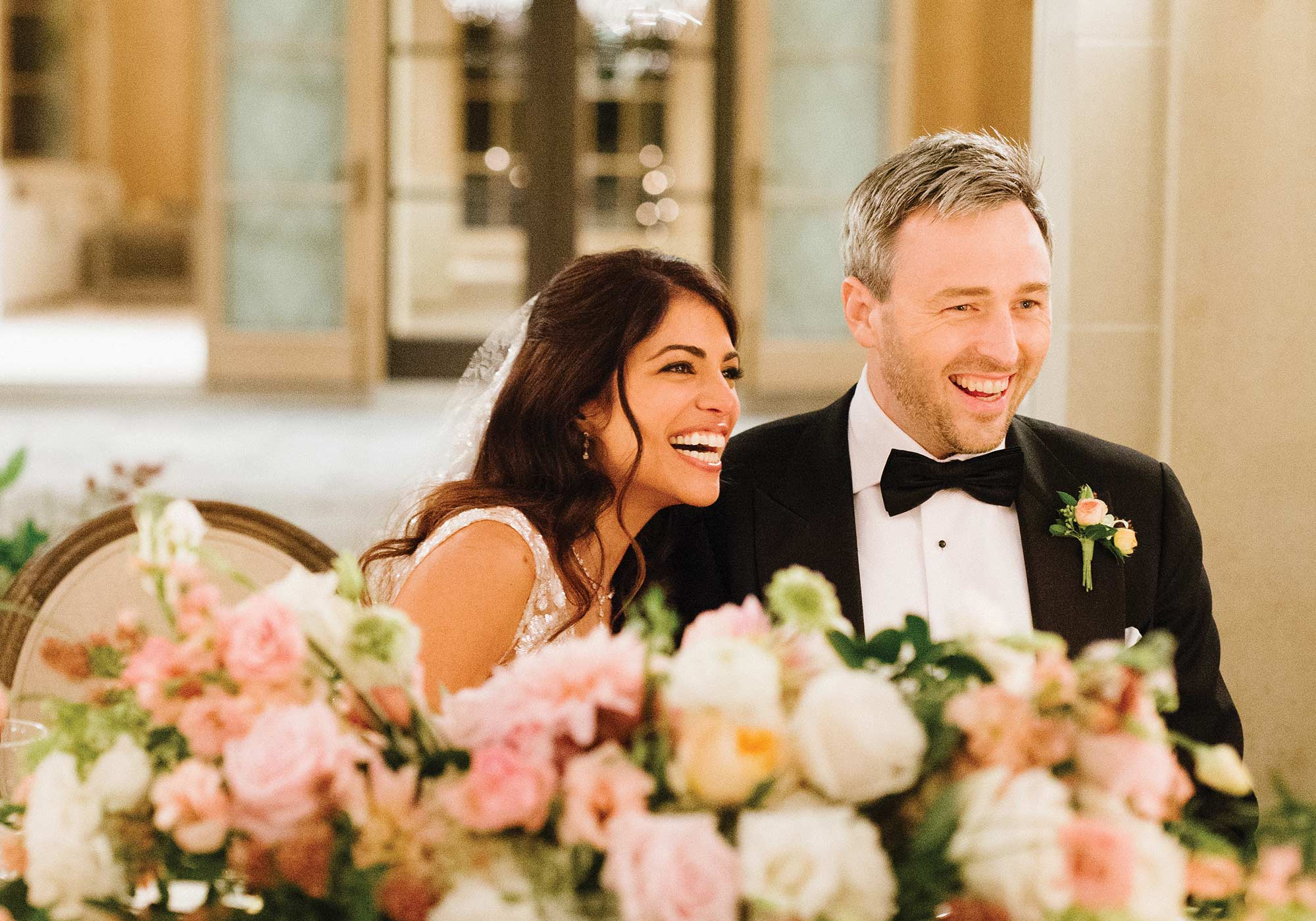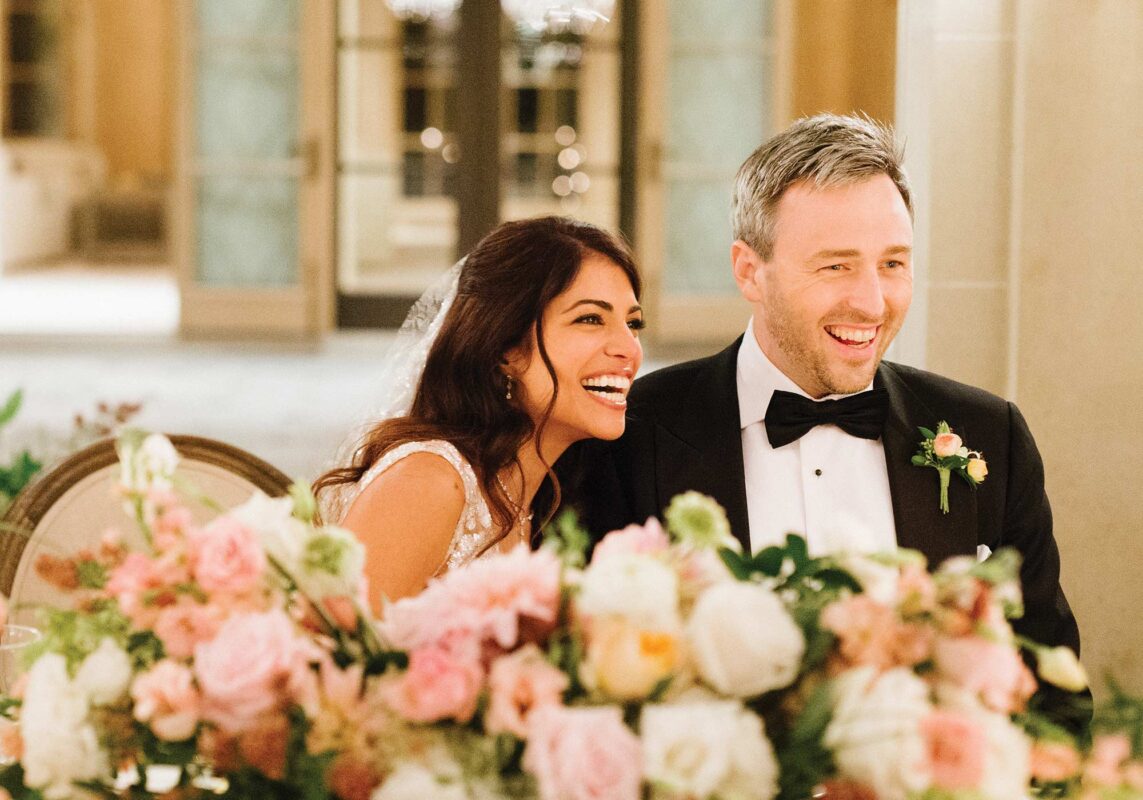 For dessert, all enjoyed a variety of cakes, such as salted caramel with cream cheese frosting or chocolate buttermilk with cream cheese frosting and chocolate ganache, as well as gluten free options. The bride and groom enjoyed their own personal treat—a two-tiered vanilla cake with strawberries and cream and decorated with ruffles of buttercream.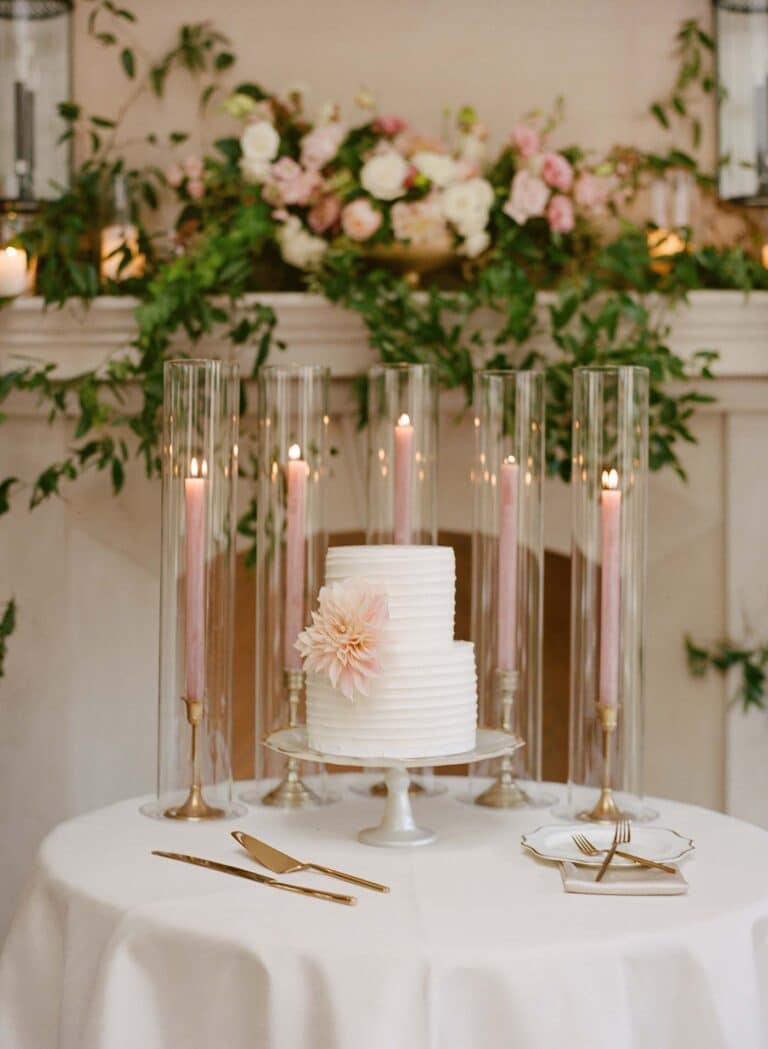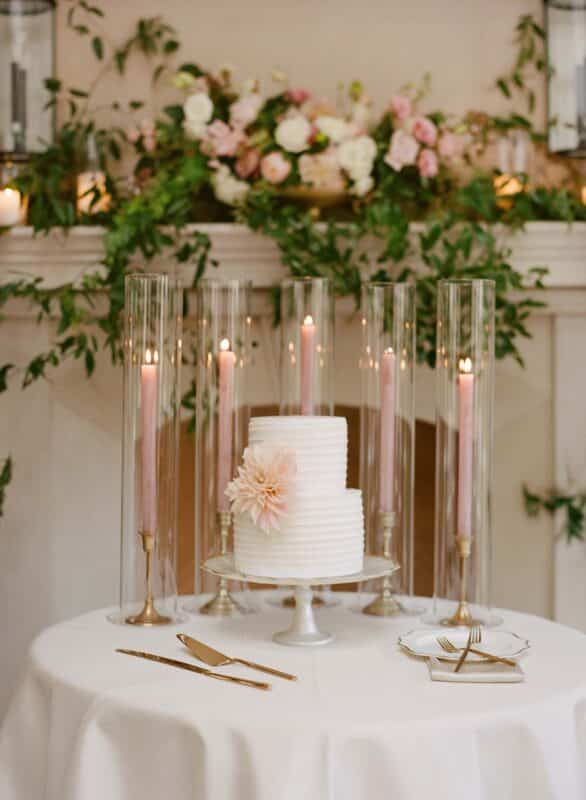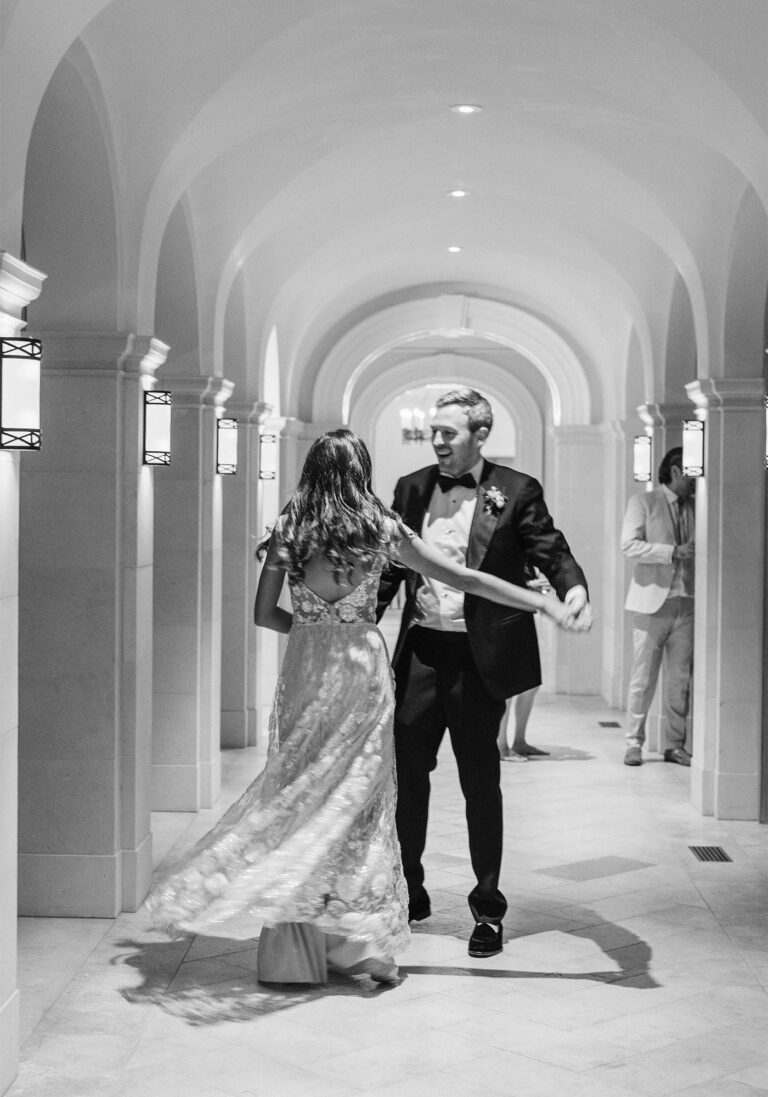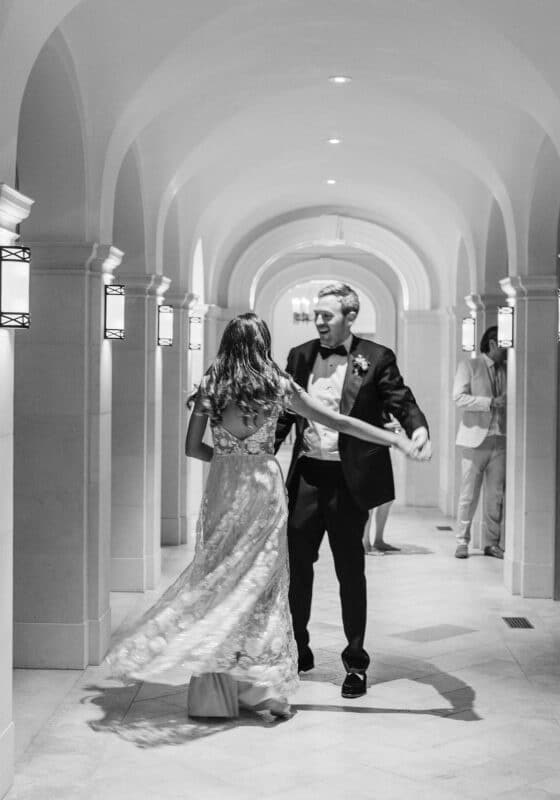 The intimate nature of the gathering allowed the couple to spend time with each guest in attendance. Reflecting on the evening, the bride said it was wonderful to not feel pulled in a million directions, and instead be able to enjoy every moment surrounded by their families, including stolen moments together throughout the evening. ~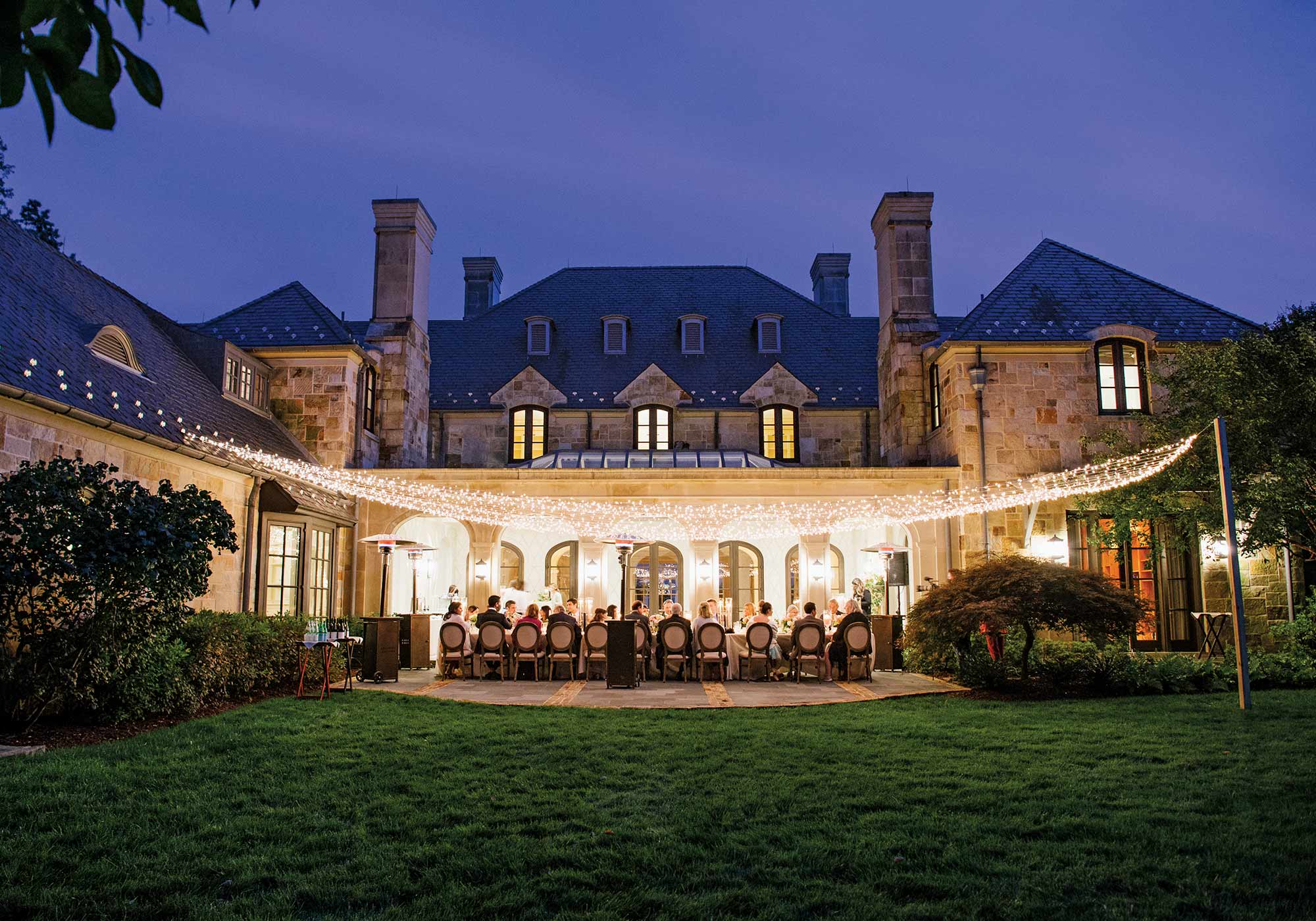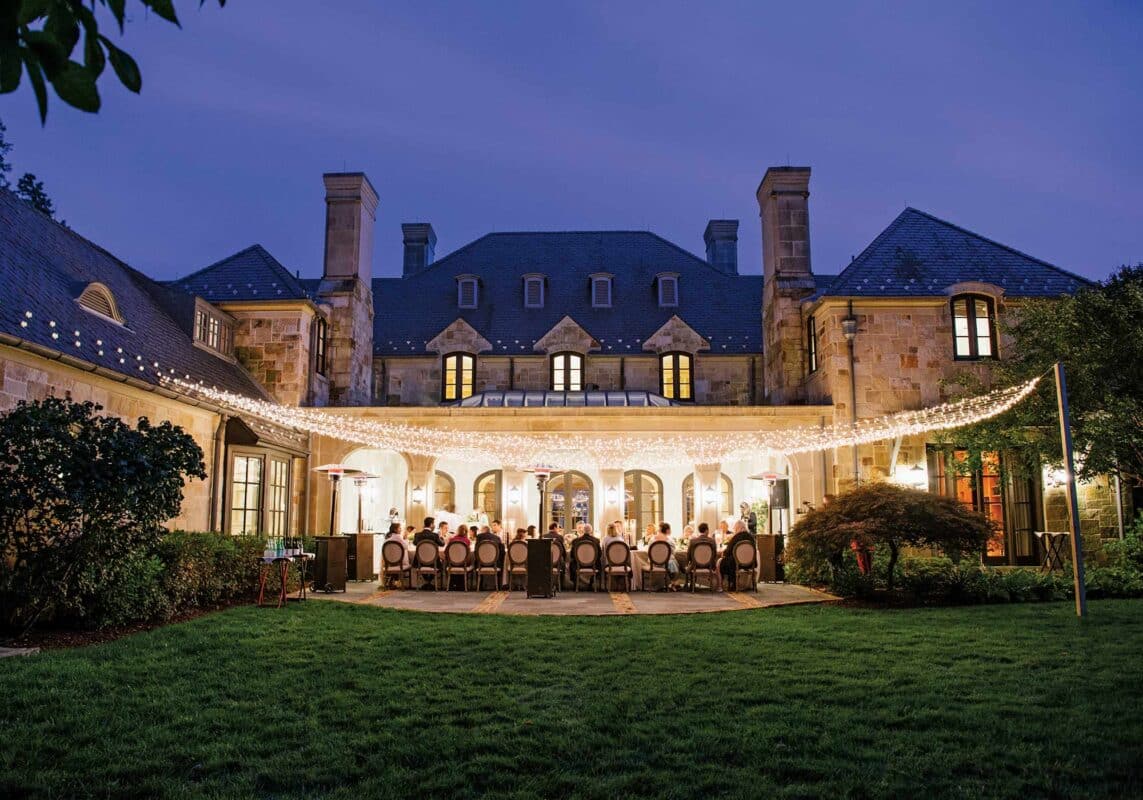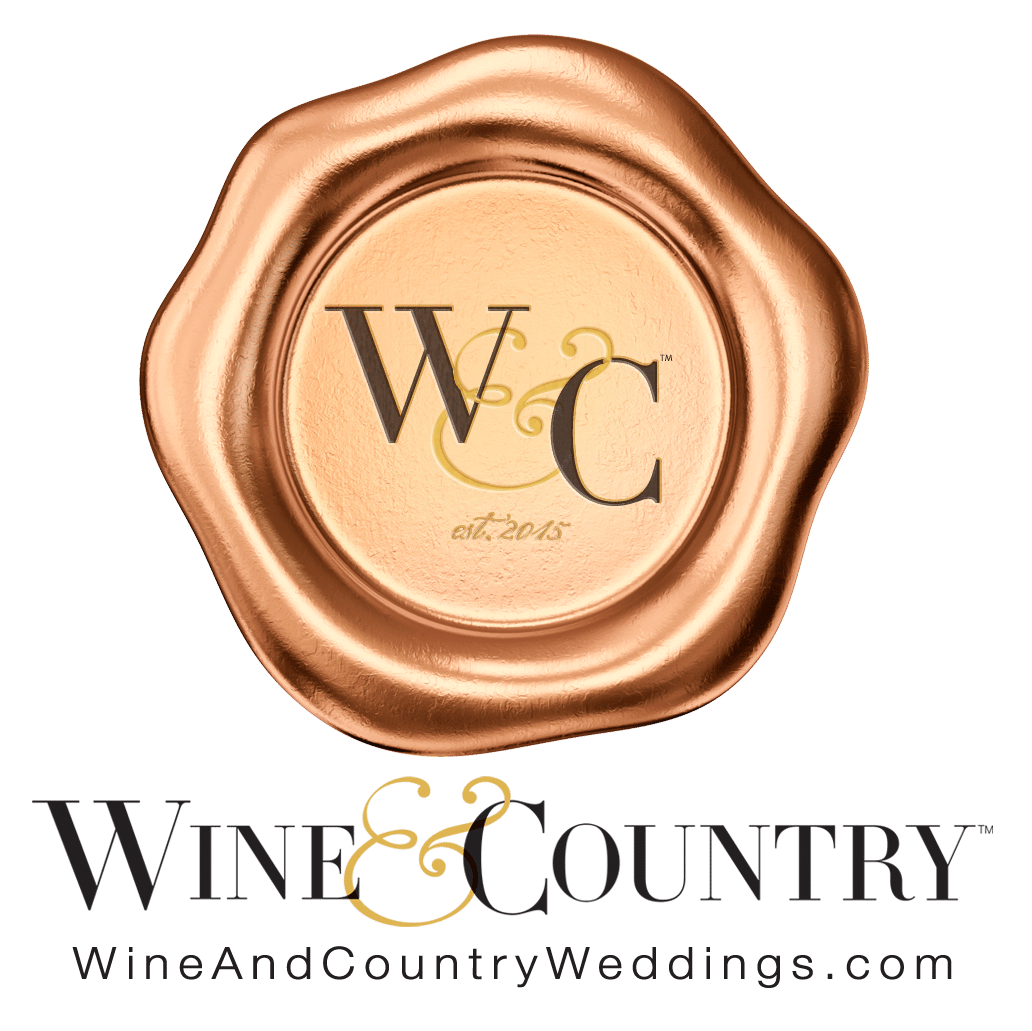 This wedding was featured in Volume 6 of Wine & Country Weddings.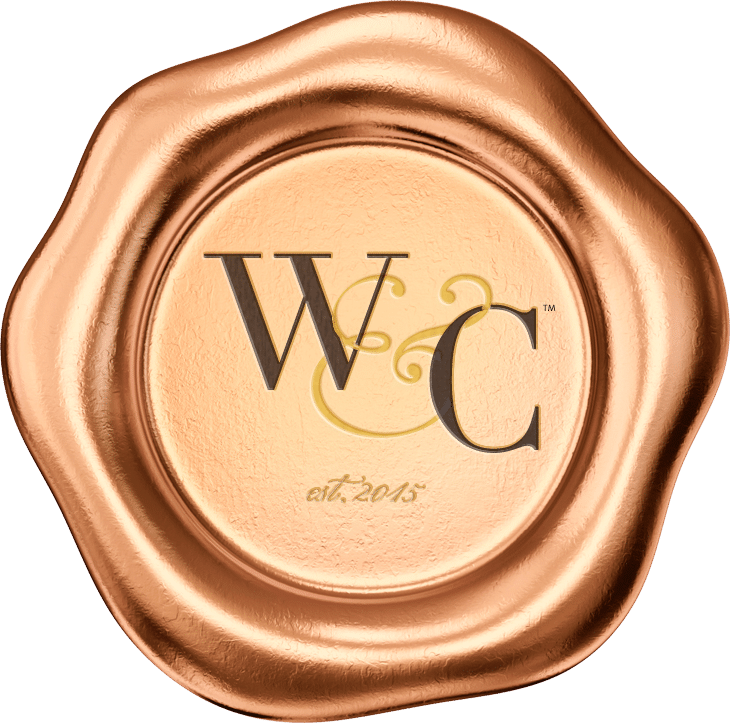 Virginia Wine & Country celebrates elevated living in Virginia Wine Country. Virginia Wine & Country Life is a semi-annual luxury print magazine with a full digital presence. The Virginia Wine & Country Gold Book is an annual guide to the top award-winning wines, wineries and experiences in Virginia Wine Country. The annual Virginia Wine & Country Wedding Planner is an art book of elegant Virginia weddings. The brand includes the Virginia Wine & Country Shop in Ivy, Va. It is a beautiful lifestyle boutique that brings the pages of the magazines to life. Virginia Wine & Country tells the stories of Virginia wineries, the farm-to-table movement, luxury travel, entertaining, art and the elegant country lifestyle. Ivy Life & Style Media also provides branding, web design and PR services for the wine industry.