Sarah and Colin's Vineyard Wedding
Step inside this gorgeous Real Wedding featured in Volume 6 of Wine & Country Weddings. Set amidst the rolling foothills and picturesque rows of grapevines, Stone Tower Winery was the perfect backdrop for Sarah and Collin's Virginia wine country wedding. The vineyard with its sprawling vistas created a warm and welcoming atmosphere for the couple's friends and family to take a pause from the challenges of this past year and revel in the couple's love.
Together for five years and engaged for two prior to their nuptials, Sarah and Colin met during their surgical residency program. The couple bonded out of mutual respect for their career paths and understanding of its many challenges—plus a similar sense of humor, which was on full display when Colin proposed the Christmas of 2018. He presented Sarah with a huge box, which held another inside it, then another and finally another. When Sarah reached the smallest in the series, Colin knelt before her and proposed as she opened the box revealing the engagement ring.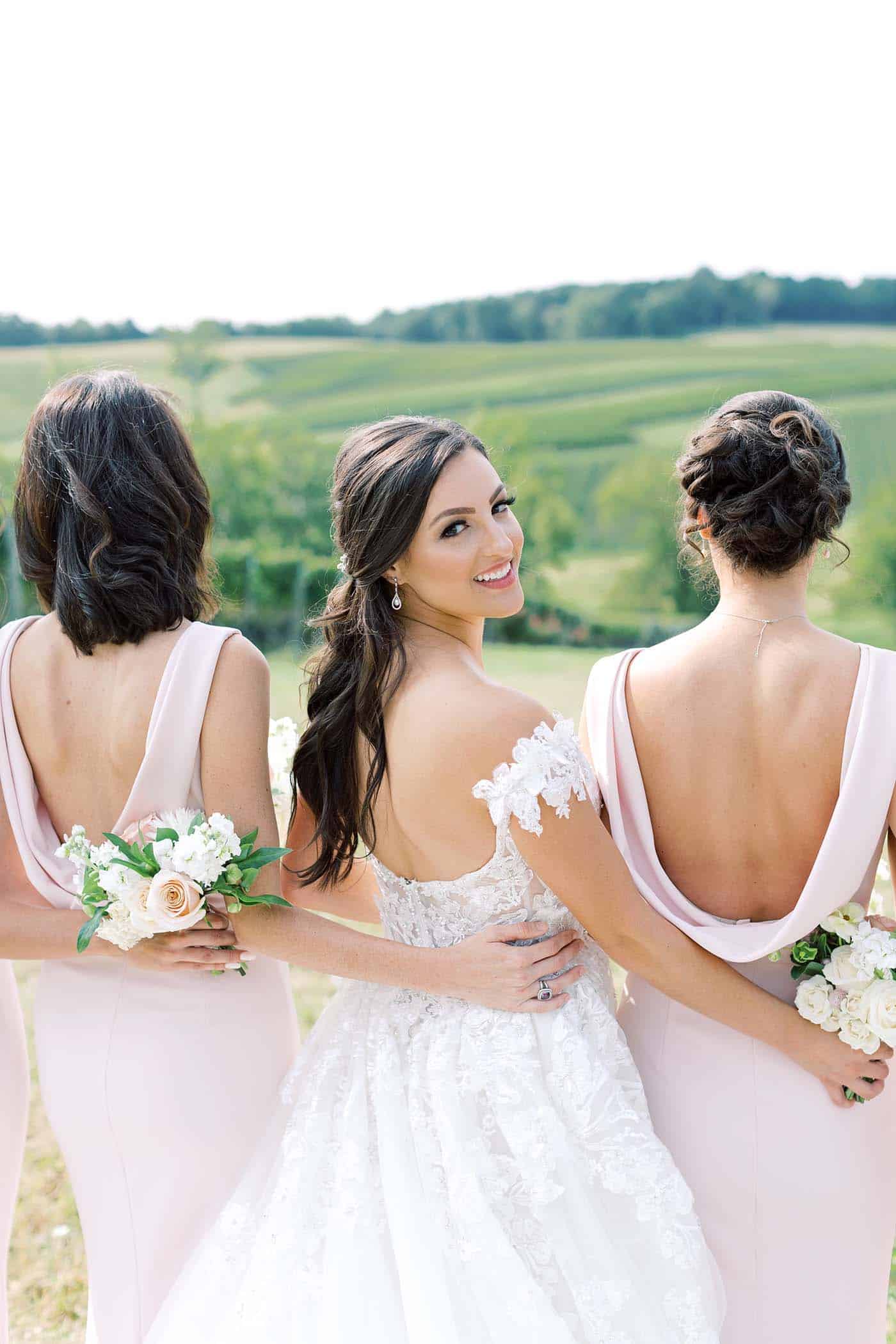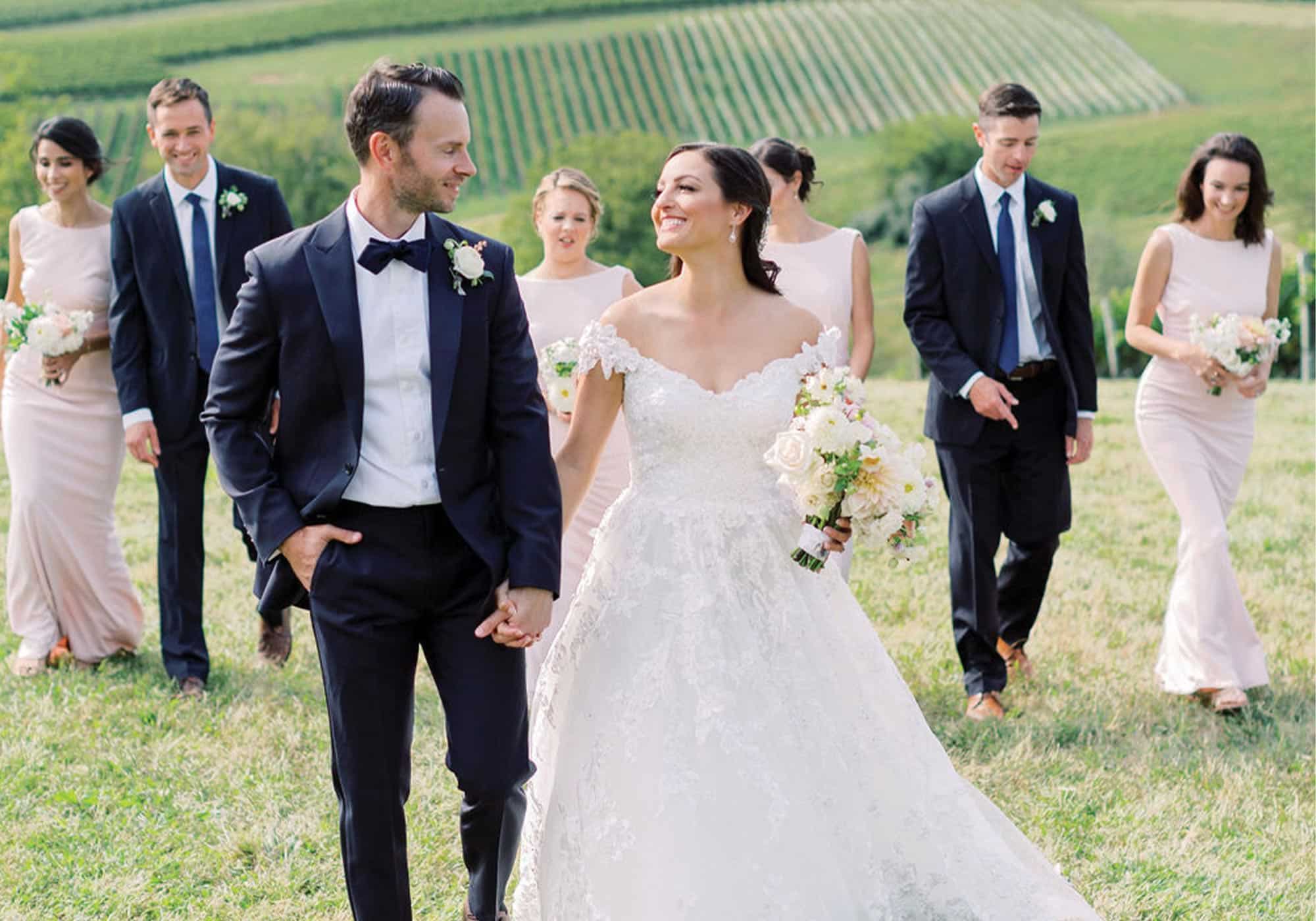 Taking full advantage of Virginia's rolling foothills and the vineyard's picturesque grapevines, their mountainside vineyard wedding exuded a romantic Tuscan feel with relaxed elegance.
Flowers and other design elements by Springvale Floral and The One Moment Events Co. emphasized soft neutral hues with pops of warm peach and powder pink—the same shade as the bridesmaids' scoop-back gowns. A tracery of intricate floral lacework on Sarah's flowing ball gown and lace appliqué straps echoed the natural intricacy of the spray of blooms in her bouquet. An eye-catching element, her hair clip finished her stunning ensemble. Collin, too, stole the show in his classic black tuxedo and velvet bowtie.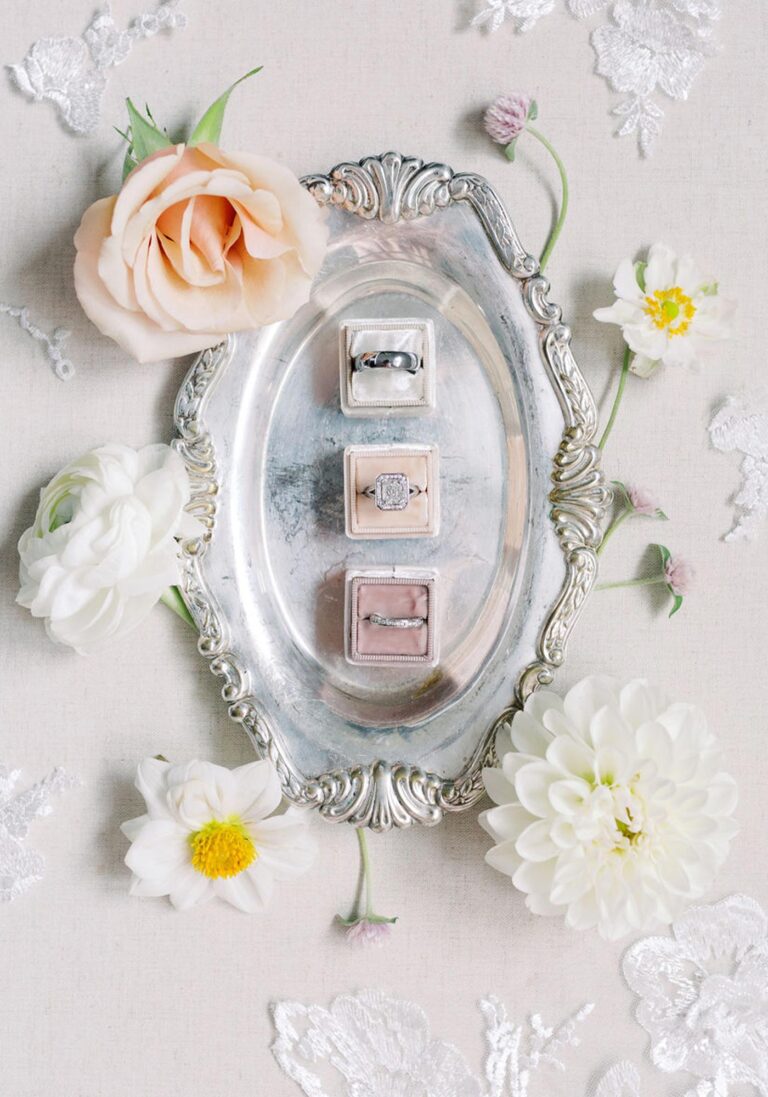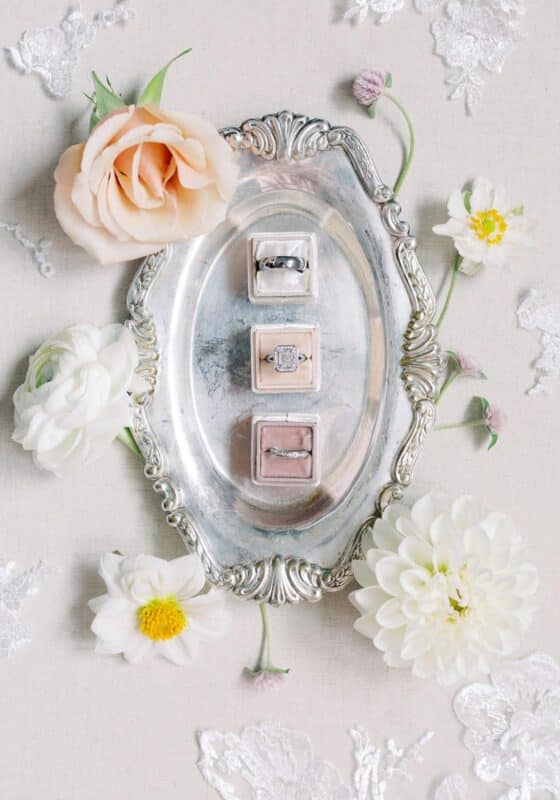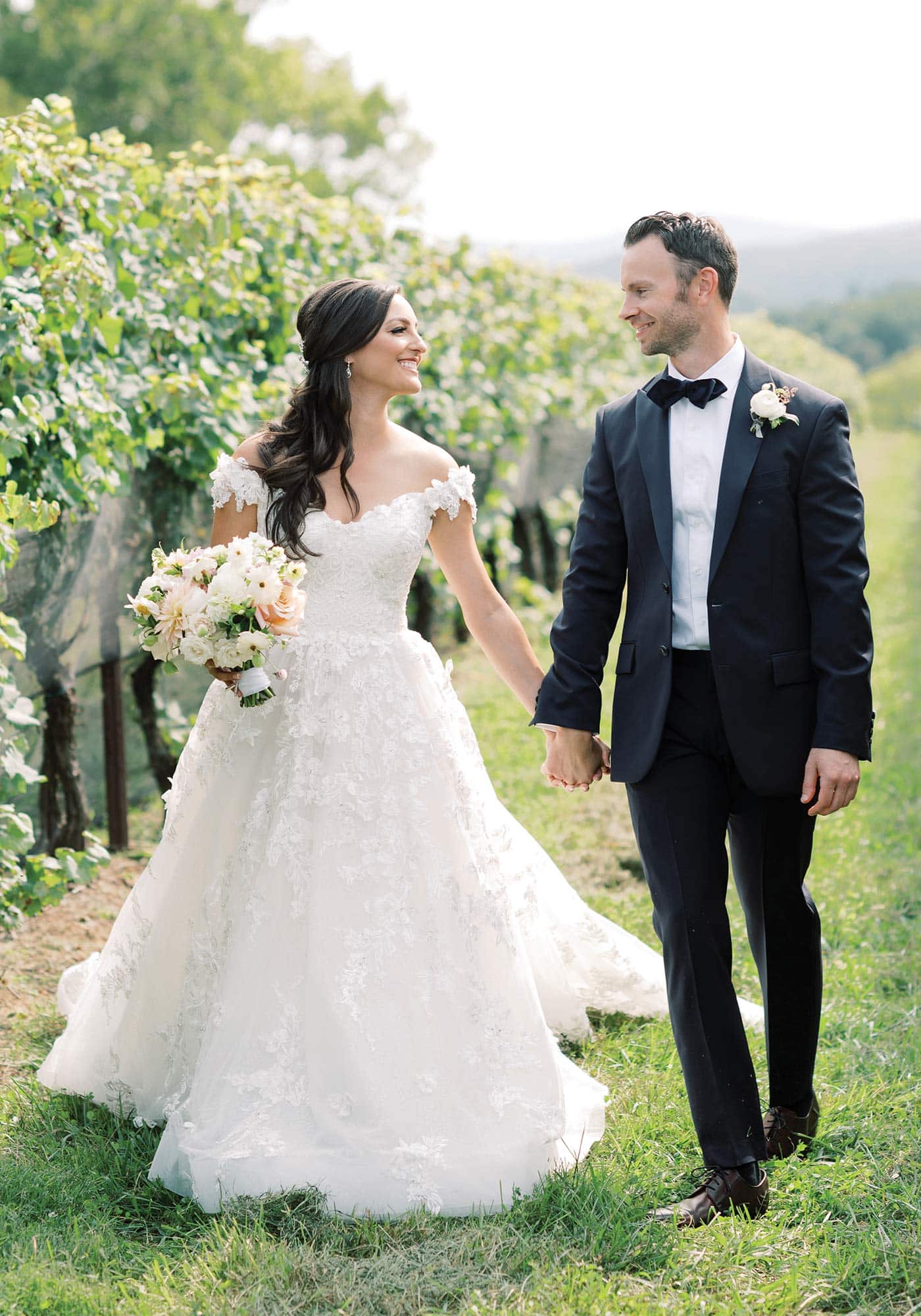 To anchor the pastels seen in the bridesmaid gowns and bouquets and to add depth to the entire scope of the décor, occasional touches of warm peach and golden yellow were dappled throughout. These tones, sparingly used, lent a hint of drama to both the ceremony and reception.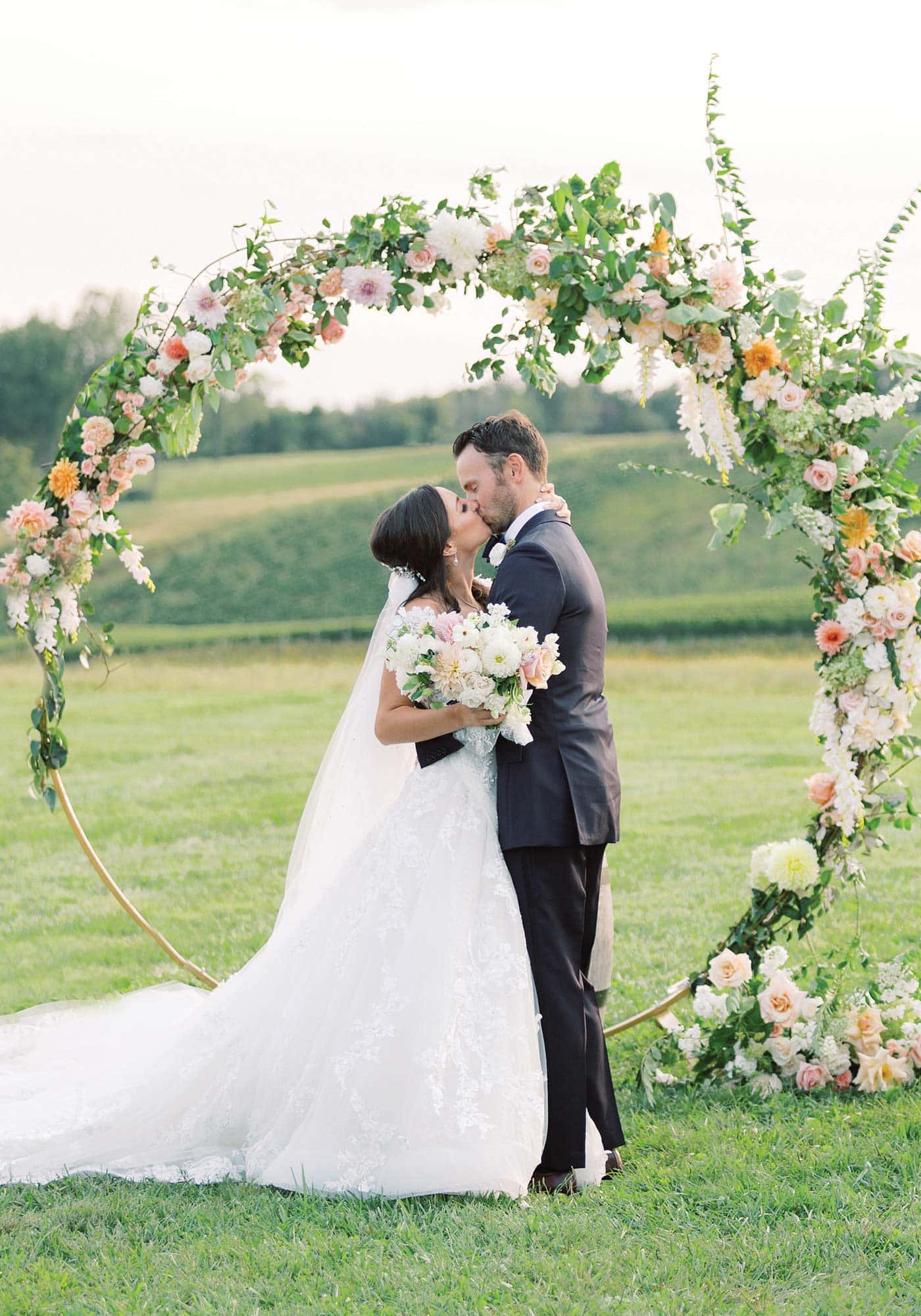 A circular trellis, twined with profusions of zinnias, garden roses and more, opened like a window onto a lovely rise of sculpted rows of grapevines in one direction; while in another, trills of mountain ridges edged the soft-toned afternoon sky. Every vantage offered breathtaking photo ops, with or without bridal party or guests in view.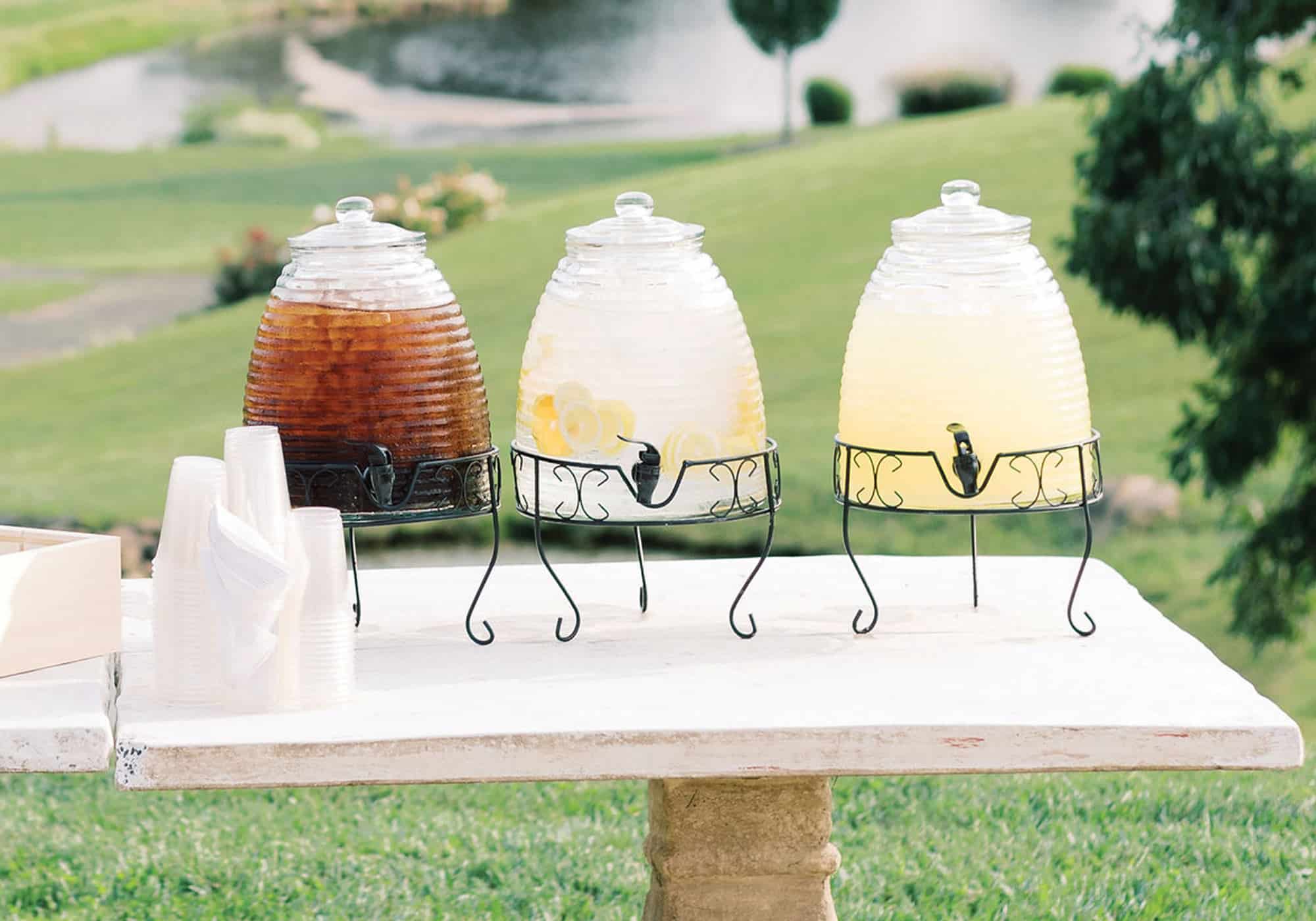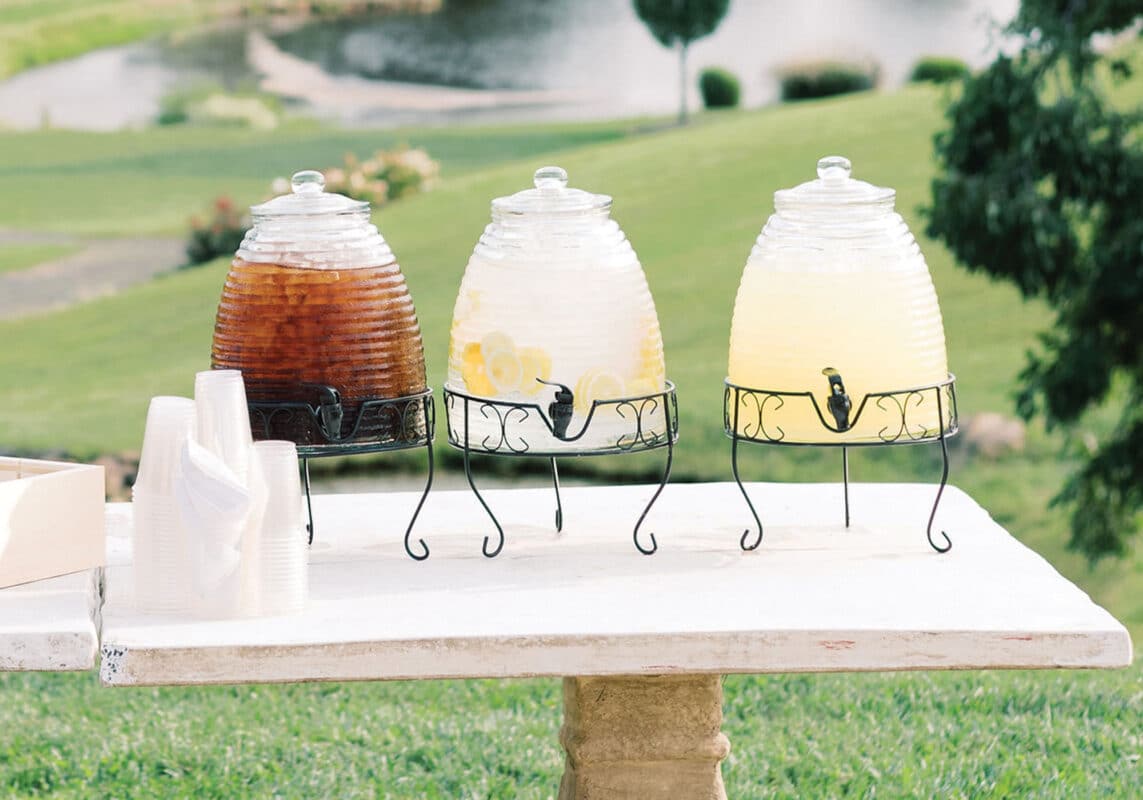 The floral sprays, the flow of Sarah's train and the drooping back of the bridesmaid gowns all echoed the naturalistic shapes of the landscape, creating a cohesive celebration. These flowing forms even defined the bowed column legs of the reception tables, which repeated in the curved legs of the wire stands atop them that supported summery glass serving urns of lemonade, tea and water.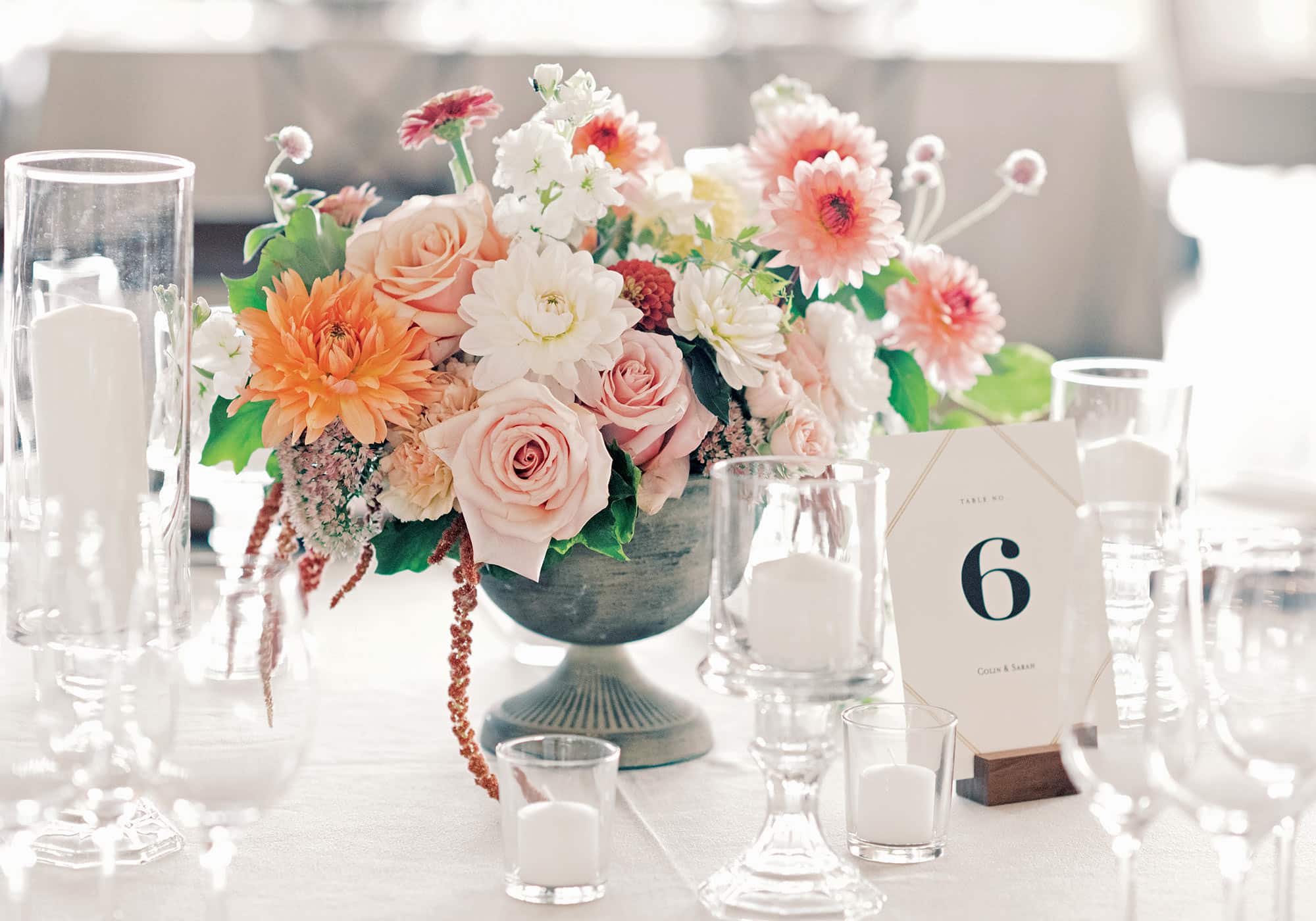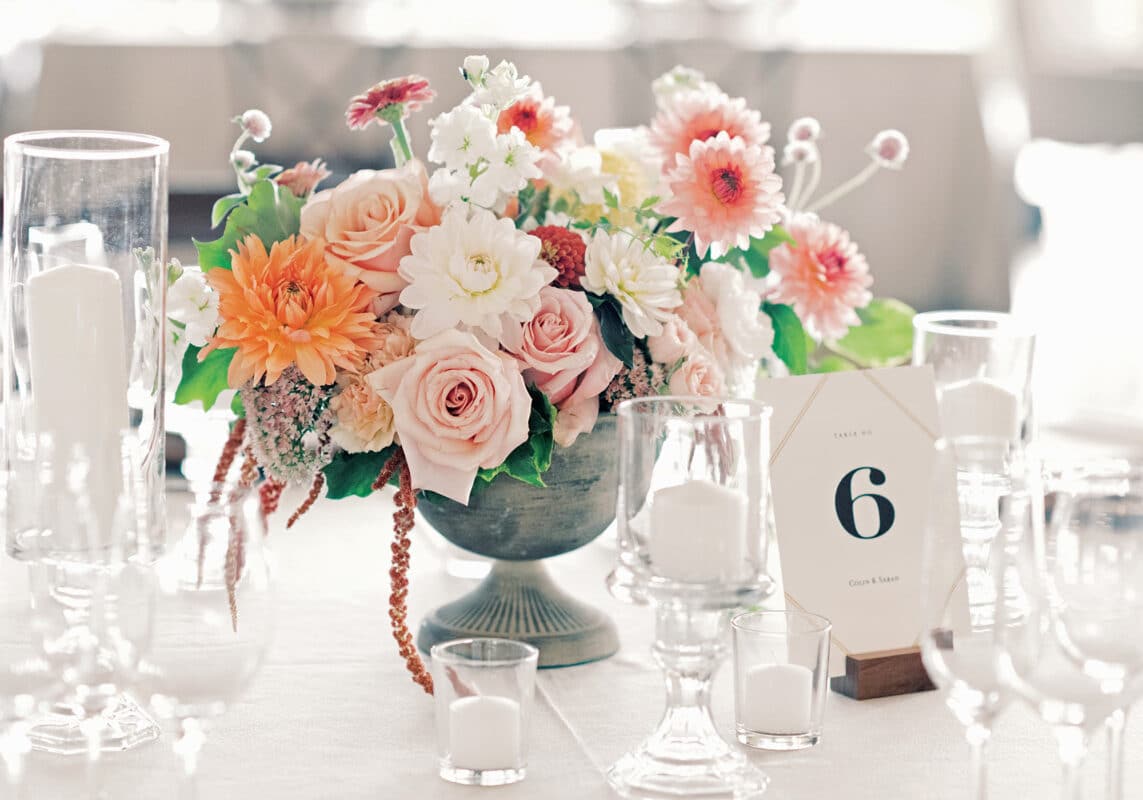 At each table, modest, vibrant centerpieces with pops of pinks, peach and seasonal hues stood out against the white and brown elements, and created a welcoming scene perfect for enjoying the delicious food by Purple Onion Catering Company. The varying heights of the candles created their own focal point, as did the gold chandeliers above that created a soft glow throughout the reception space.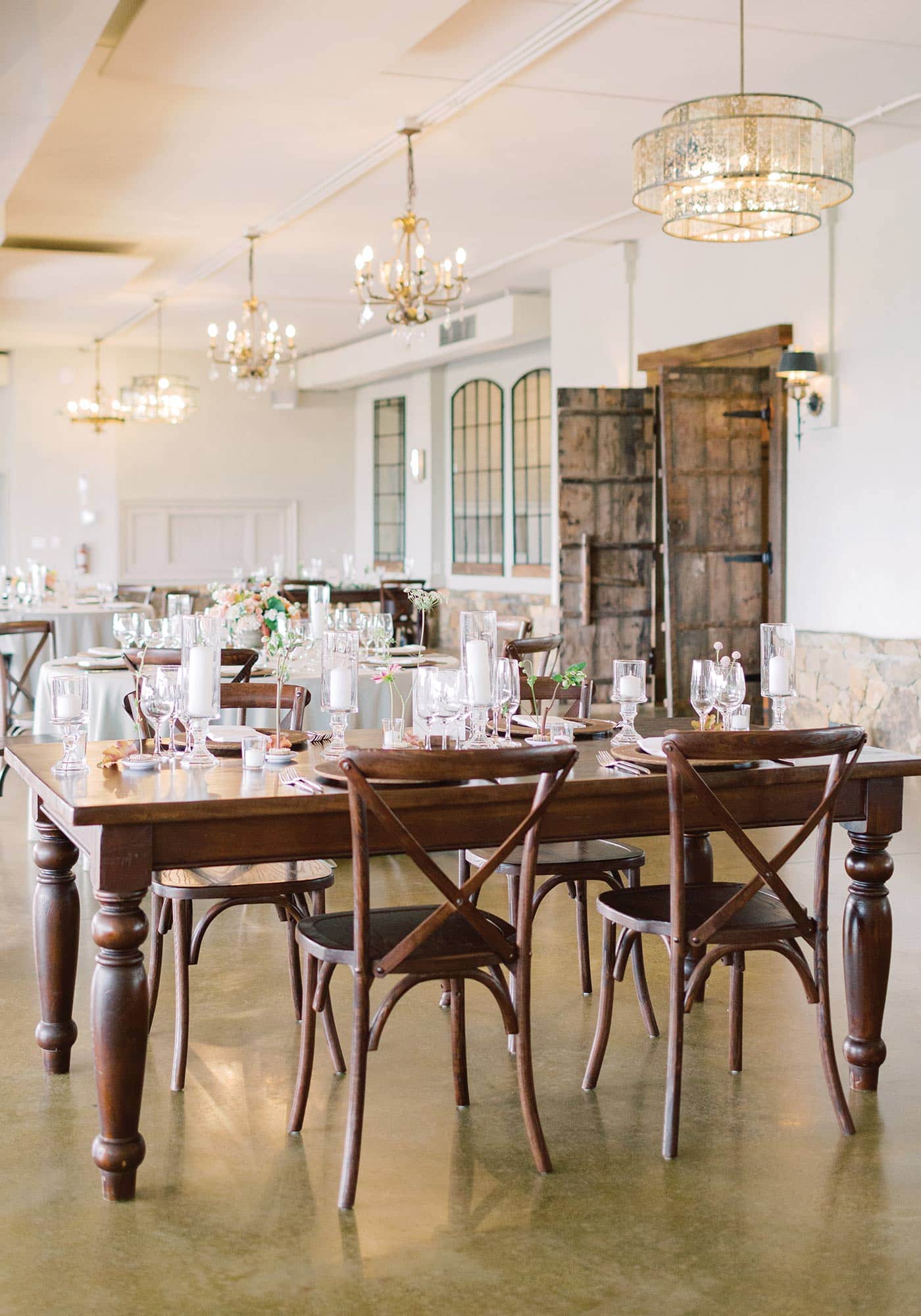 Despite the grandeur of the setting, the couple included heartfelt details throughout the day, including having one of Colin's sisters give a reading during the ceremony while another made the delicious cakes and cookies for the reception. The cakes not only were divine and beautiful but also included ribbon charm pulls, a whimsical tradition where sterling silver keepsake charms are placed in the cake so unwed attendants and friends can pull one out. It is said that each charm holds a detail about the recipient's future. This small touch added an extra dimension of fun to their celebration.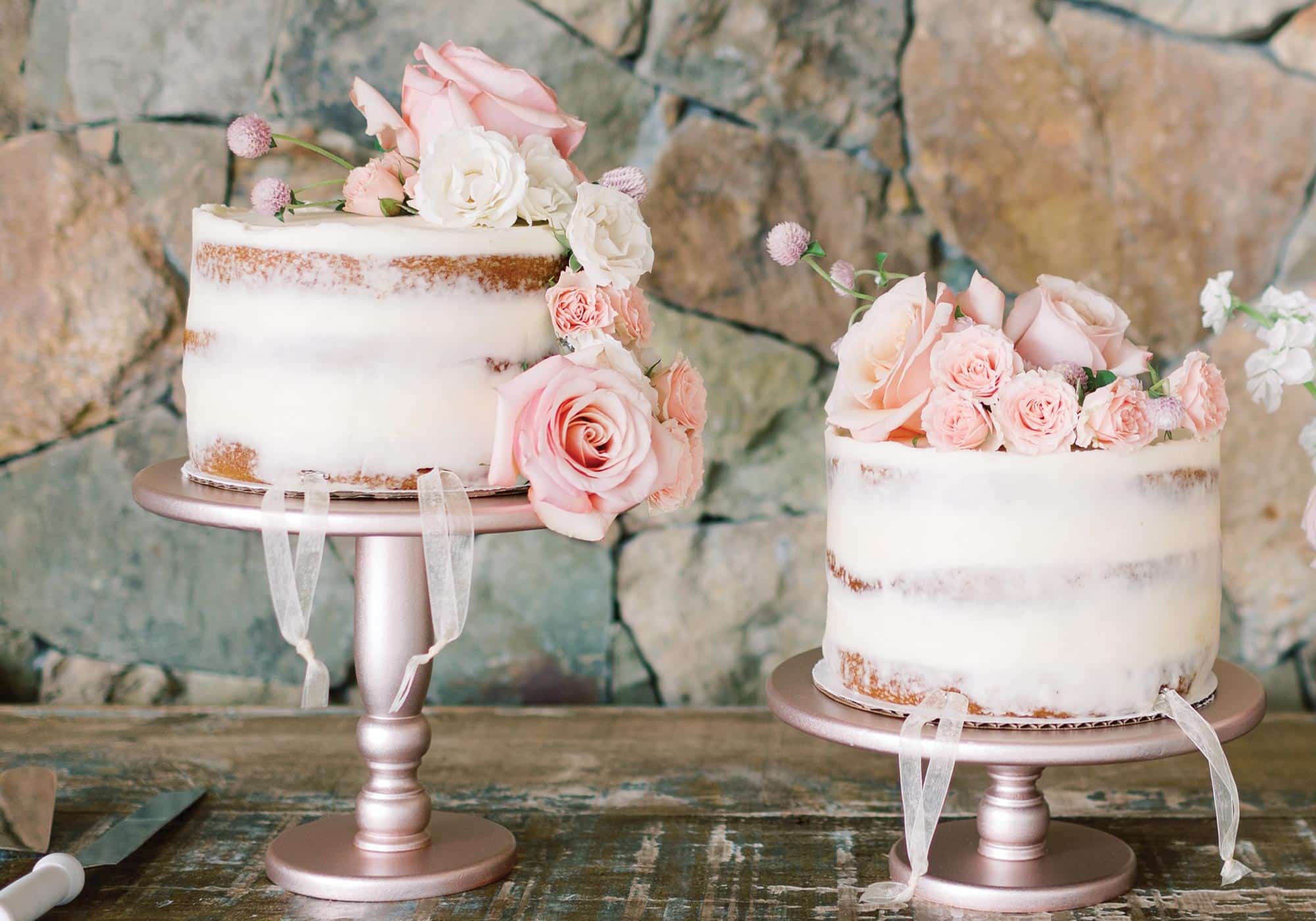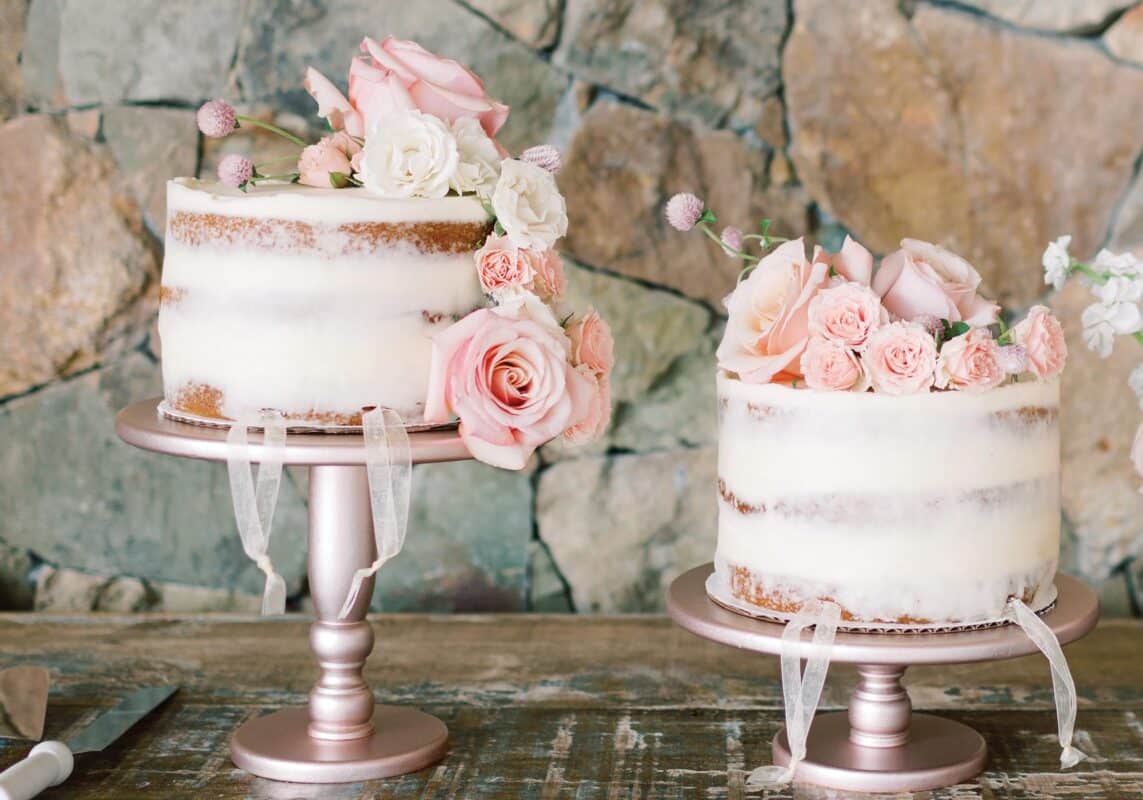 Surrounded by family, friends and breathtaking Virginia views, Sarah in her lace-trimmed gown and softly swept-back hairstyle and Colin in his debonair tuxedo struck the quintessential picture of elegance and sophistication amid the vines.  ~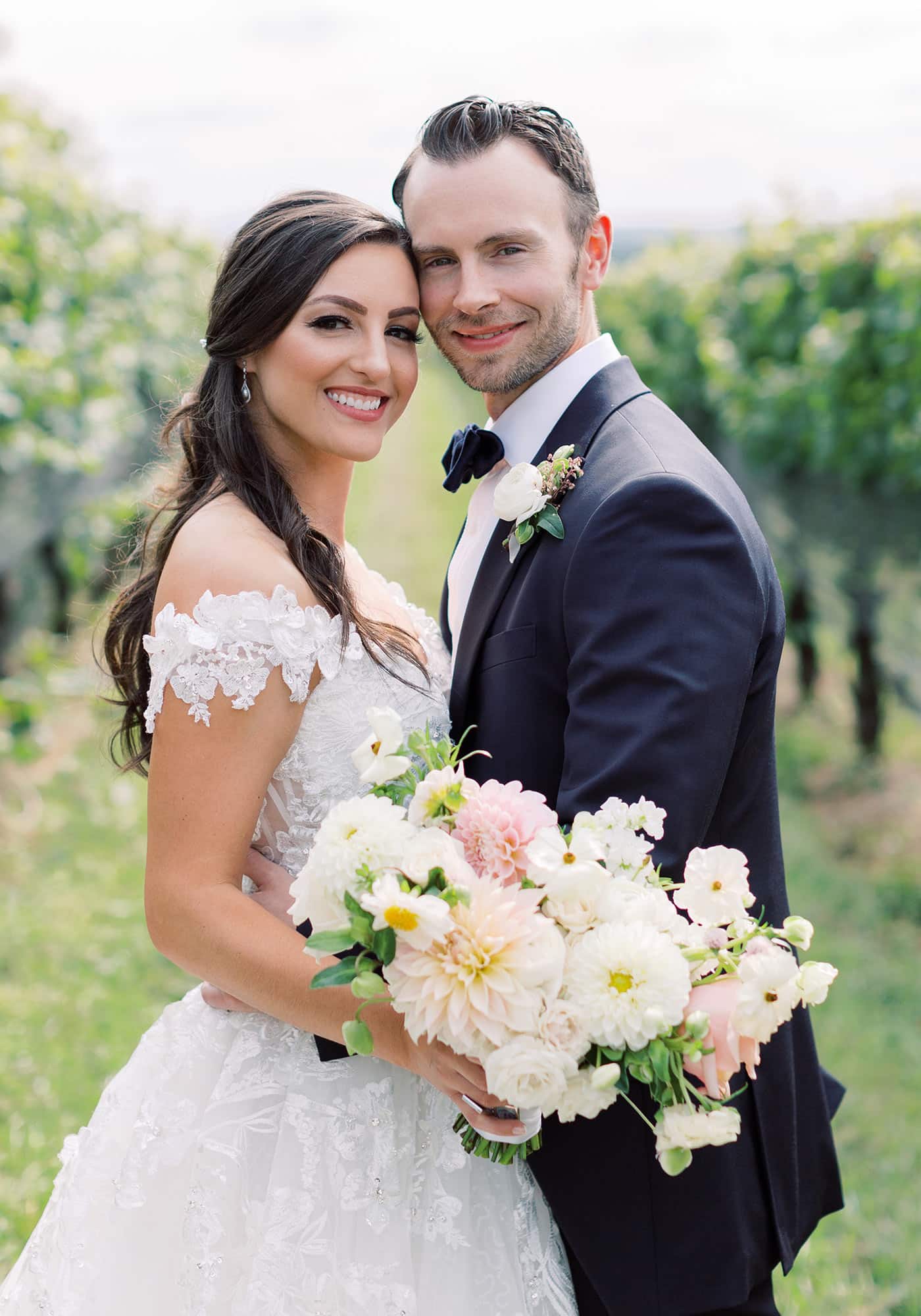 Photographer: Kir Tuben Photography
Planning: The One Moment Events Co.
Venue: Stone Tower Winery 
Gown: Susan Deborah Bridal 
Blooms: Springvale Floral
Catering: Purple Onion Catering Company
Entertainment: Bela Sono Music
Bridesmaids Dresses: Katie May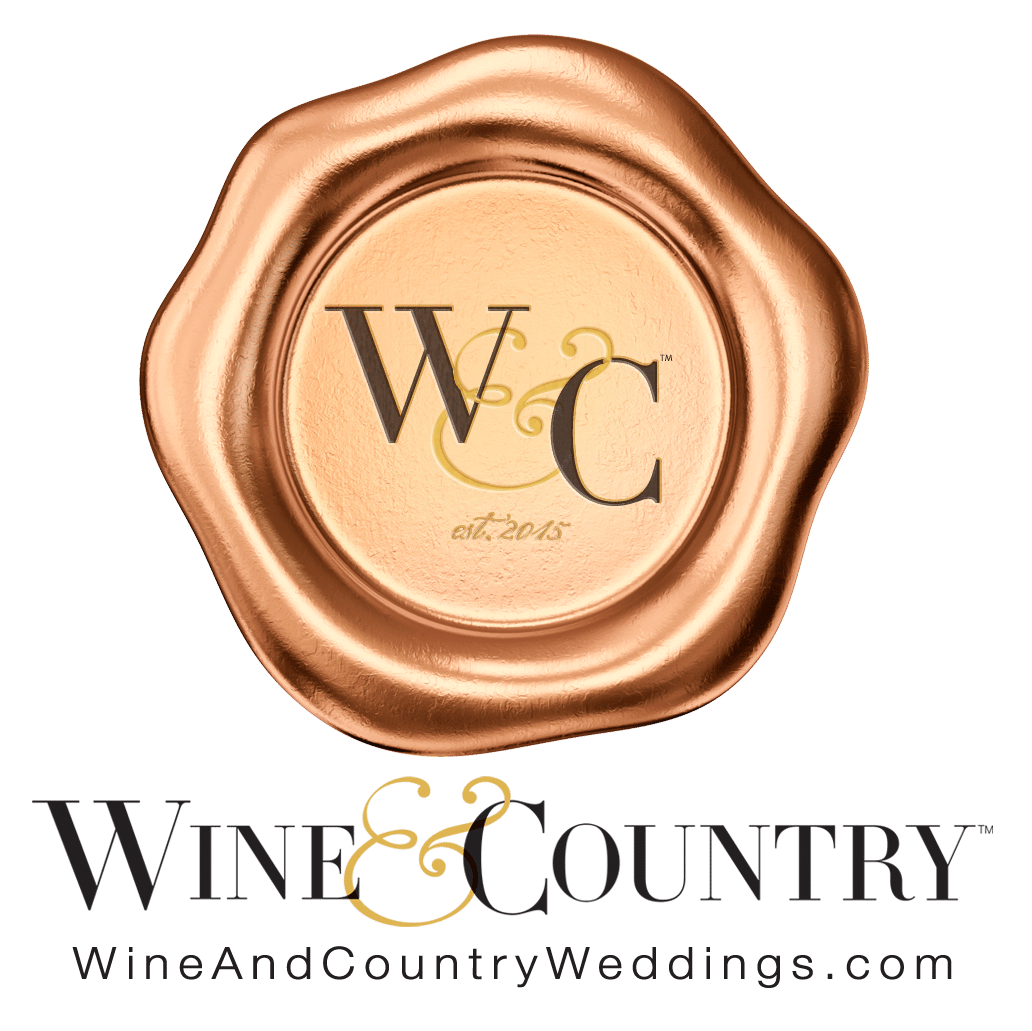 This wedding was featured in Volume 6 of Wine & Country Weddings.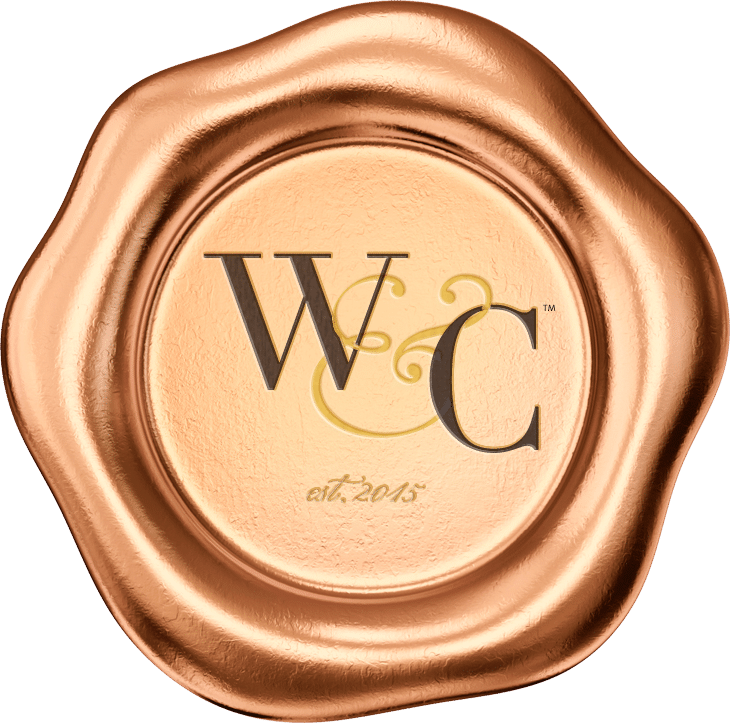 Wine & Country celebrates elevated living in Virginia Wine Country. Wine & Country Life, a semi-annual life & style magazine, and Wine & Country Weddings, an annual art book celebrating elegant Virginia weddings, are complemented by the Wine & Country Shop in Ivy, VA—a beautiful lifestyle boutique featuring over 40 Virginian artisans with everything from tailgating essentials and Dubarry attire, to locally made foods and award-winning Monticello AVA wines, as well as craft beverages for your next event. Sister publications under the publishers of Ivy Life & Style Media include the Charlottesville Welcome Book, a bi-annual publication guiding visitors and newcomers on all of the happenings and businesses in the region, and CharlottesvilleFamily's Bloom magazine, a bi-monthly parenting publication.
Wine & Country Experiences are now also available and include exclusive tours and hands-on classes with leading professionals in the local farm-to-table and vineyard scenes.