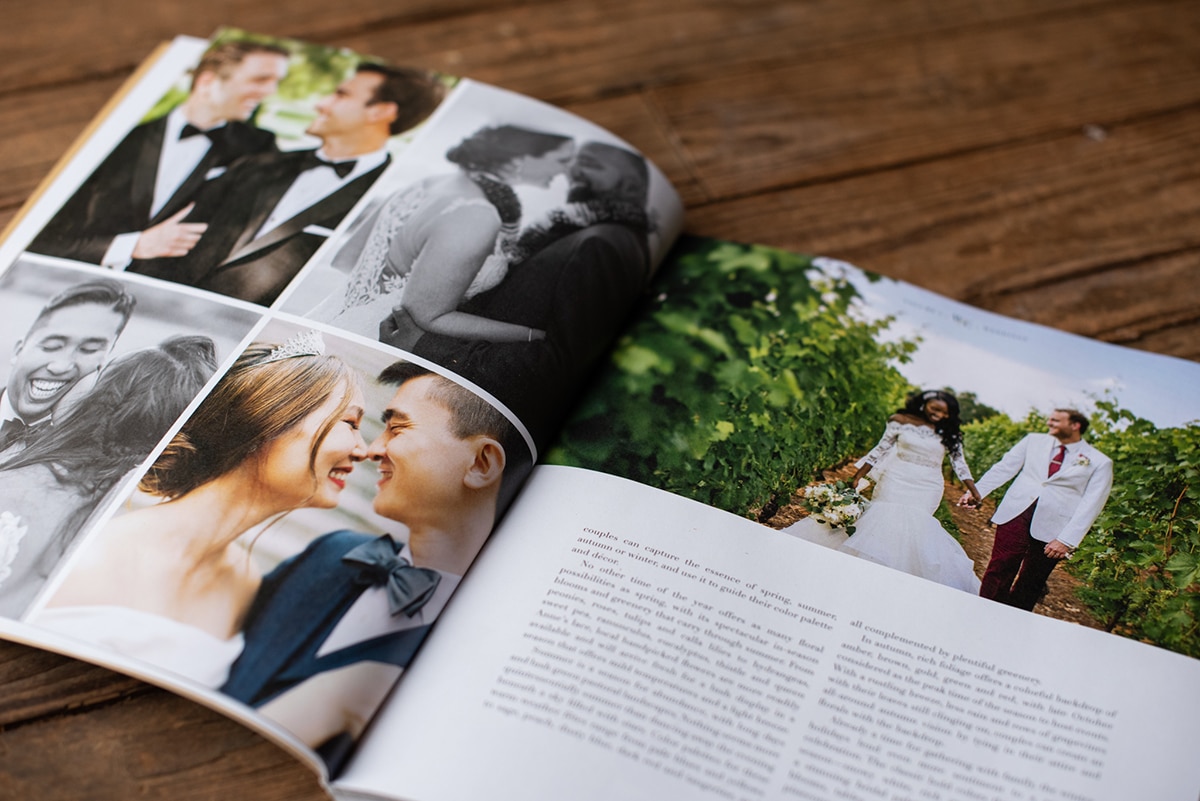 Stockists of Wine & Country Weddings
WHERE TO FIND THE NEW EDITION
Are you interested in becoming a Wine& Country Weddings stockist? Click here to apply. 
Wine & Country Weddings is being sold in an ever-increasing number of wonderful venues, galleries and stores around Virginia's wine country. You can order a print or digital copy from our online store.
If you would prefer to get your copy of our luxury print magazine without waiting for shipping please visit a local retailer listed below.
If there is not a stockist in your area then please let us know of your favorite local gallery or store, and we will contact them.
• Albemarle House (Charlottesville, VA)
• Amanda's Touch Bridal and Formal (Waynesboro, VA)
• Anna Joy's Bridal & Formalwear (Harrisonburg, VA)
• Annalise Bridal Boutique (Forest, VA)
• Annette La Velle Antiques (Gordonsville, VA)
• Annie Gould Gallery (Gordonsville, VA)
• Ashley Grace Bridal (Richmond, VA)
• Ava Clara Couture Bridal (Virginia Beach, VA)
• Barboursville Vineyards (Barboursville, VA)
• Barnes & Noble
• Bella Bridesmaids (Richmond, VA)
• Best Bridal & Tailoring (Chantilly, VA)
• Black Horse Inn (Warrenton, VA)
• Bridal Reflections (New York, NY)
• Bridals by Natalie (Alexandria, VA)
• Camille La Vie (Prince William, VA)
• Carine's Bridal Atelier (Washington DC)
• Caryn's Bridal Formals & Tuxedos (Farmville, VA)
• Caspari (Charlottesville, VA)
• Castle Hill Cider (Keswick, VA)
• Cavallo Gallery (Gordonsville, VA)
• Celebration Bridal (Lynchburg, VA)
• Cherry Blossom Bridal (Washington DC)
• Chrysalis Vineyards (Middleburg, VA)
• Creme de la Crème (Richmond, VA)
• Devils Backbone Basecamp Brewpub (Roseland, VA)
• Diana's Bridal & Couture (Washington DC)
• Early Mountain Vineyards (Madison, VA)
• Elegant Touch Bridal (Nottingham, VA)
• Ellie's Bridal (Alexandria, VA)
• Formal Envy (Fredericksburg, VA)
• Fountain Bookstore (Richmond, VA)
• Gilda's Bridal Collection (Dunn Loring, VA)
• Global Bridal Gallery (Alexandria, VA)
• Greenhill Winery & Vineyards (Middleburg, VA)
• Harris Teeter
• Helen Storey Antiques (Charlottesville, VA)
• Here & Now Bridal (Virginia Beach, VA)
• Highcliffe Clothiers (Middleburg, VA)
• Hitched Bridal Couture-modern Trusseaus (Washington DC)
• Horton Vineyards (Gordonsville, VA)
• J.McLaughlin (Middleburg, VA)
• Jeanette's Bride N Tux Boutique (Manassas, VA)
• King Family Vineyards (Crozet, VA)
• Labella Bridal Consignment Boutique (Occoquan, VA)
• Love Couture Bridal (Potomac, MD)
• MarieBette Café & Bakery (Charlottesville, VA)
• RK Bridal (New York, NY)
• Rosalin's Bridal Boutique (Falls Church, VA)
• Saks Jandel (Chevy Chase, MD)
• Schwarzschild Keller & George Jewelers (Charlottesville, VA)
• Soliloquy Bridal Couture (Herndon, VA)
• Stone Tower Winery (Leesburg, VA)
• Stuido I Do Bridal (Virginia Beach, VA)
• Talini (Gordonsville, VA)
• The Inn at Little Washington (Washington, VA)
• The Inn at Willow Grove (Orange, VA)
• The Laurie Holladay Shop (Gordonsville, VA)
• The Nathaniel Inn (Gordonsville, VA)
• The Red Fox Inn & Tavern (Middleburg, VA)
• The Salamander Inn (Middleburg, VA)
• The Wine & Country Shop (Charlottesville, VA)
• Tiffany's Bridal (Henrico, VA)
• TLC boutique & bridal (Frederick, MD)
• U-Fab (Charlottesville, VA)
• Urban Set Bride (Richmond, VA)
• Veritas Vineyard & Winery (Afton, VA)
• Wedding Atelier (New York, NY)
• White Swan Bridal (Vienna, VA)
• Whole Foods