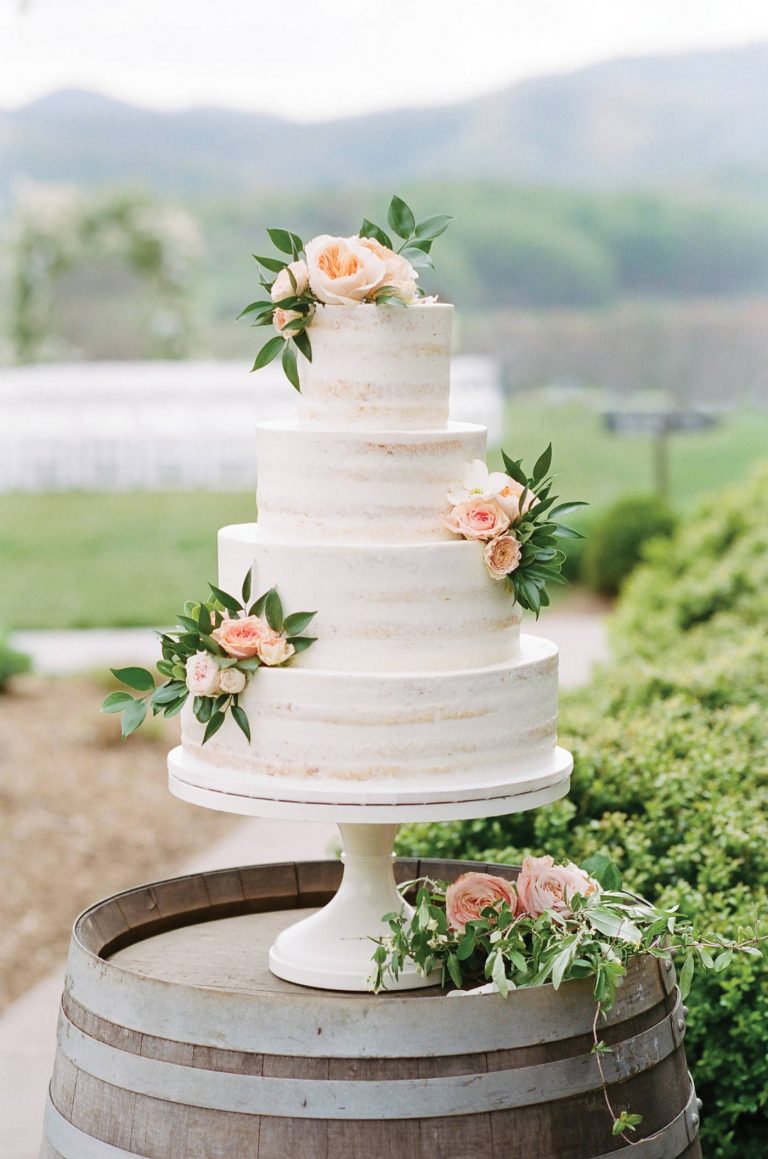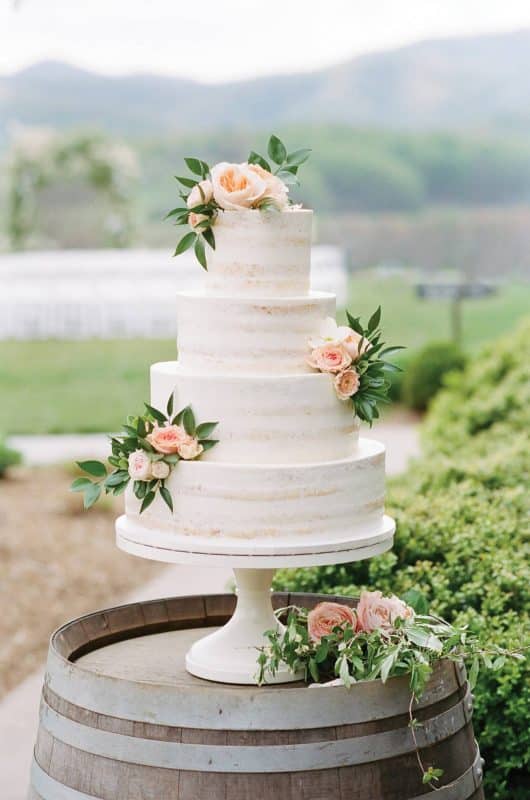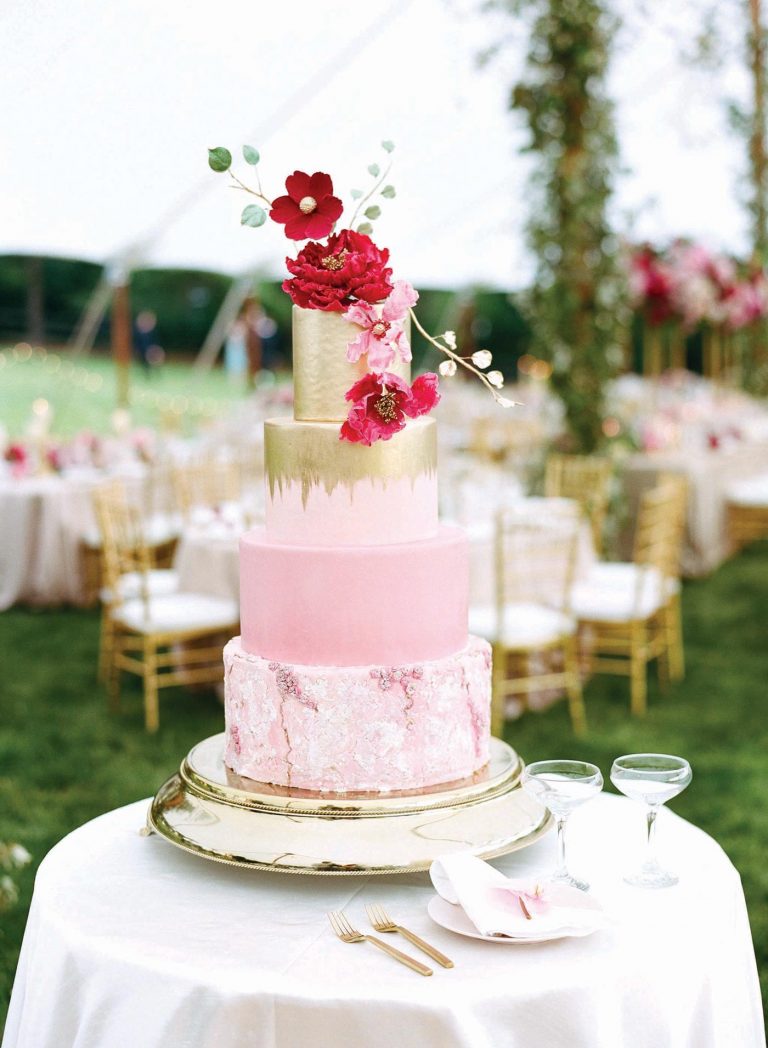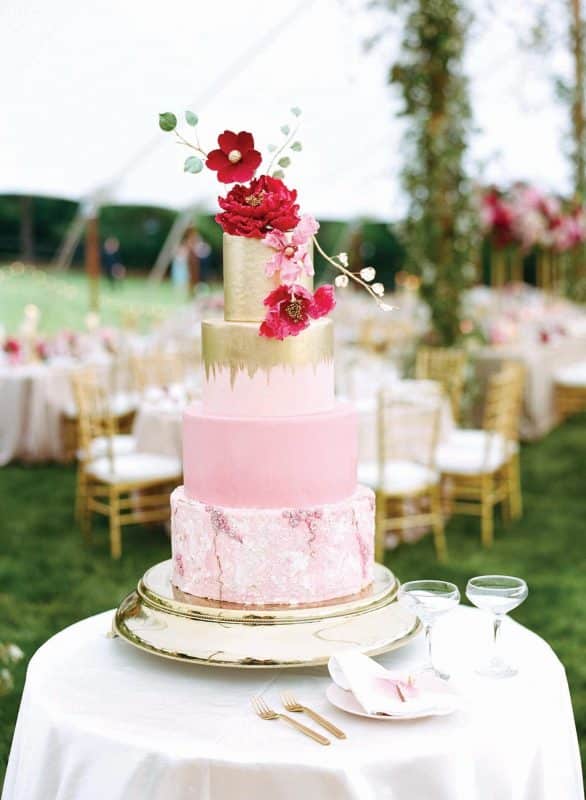 Excited to start tasting cakes and exploring the latest cake trends? These Five Tips on Choosing the Perfect Wedding Cake for Your Virginia Wedding are going to help you savor every bite.
The wedding cake is so much more than just a delicious treat to enjoy with your guests; it's a symbol of your love, commitment and the adventures to come as a married couple. When you cut that first slice of cake together, it is a celebration of new beginnings and a life of prosperity and joy.
A wedding cake should not only satisfy your sweet tooth but also reflect the significance of the day and your love for one another. It should also serve as a centerpiece of your special day. Whether your cake is the focal point of a beautiful vineyard reception or nuptials at one of Virginia's spectacular historical estates, you want it to be perfectly lovely.
With such a momentous task, we don't trust just anyone. From classic and refined cakes to an elaborately embellished tower of confections, the bakeries of Virginia's wine country know just how to bring your vision to life. Our local bakers offer unique flavors and spectacular designs sure to satisfy all your needs in creating an astonishing centerpiece for your wedding.
Five Tips on Choosing the Perfect Wedding Cake
To help you make smart, informed decisions when you meet with a potential baker, we've created a list of five tips to help prepare you for this step in your wedding planning.
CHOOSE THE RIGHT BAKER FOR YOU
The first step in achieving an incredible cake is choosing the right baker. You want to make sure that the person creating this delicious symbol of your new beginning is experienced and talented. They may make countless cakes in a day, but a good baker will always treat each individual cake with the enthusiasm as if it was for their own wedding. Guaranteeing your baker is equally as excited to work with you as you are with them and having that special connection is just as important as ensuring that they can bring your vision to life.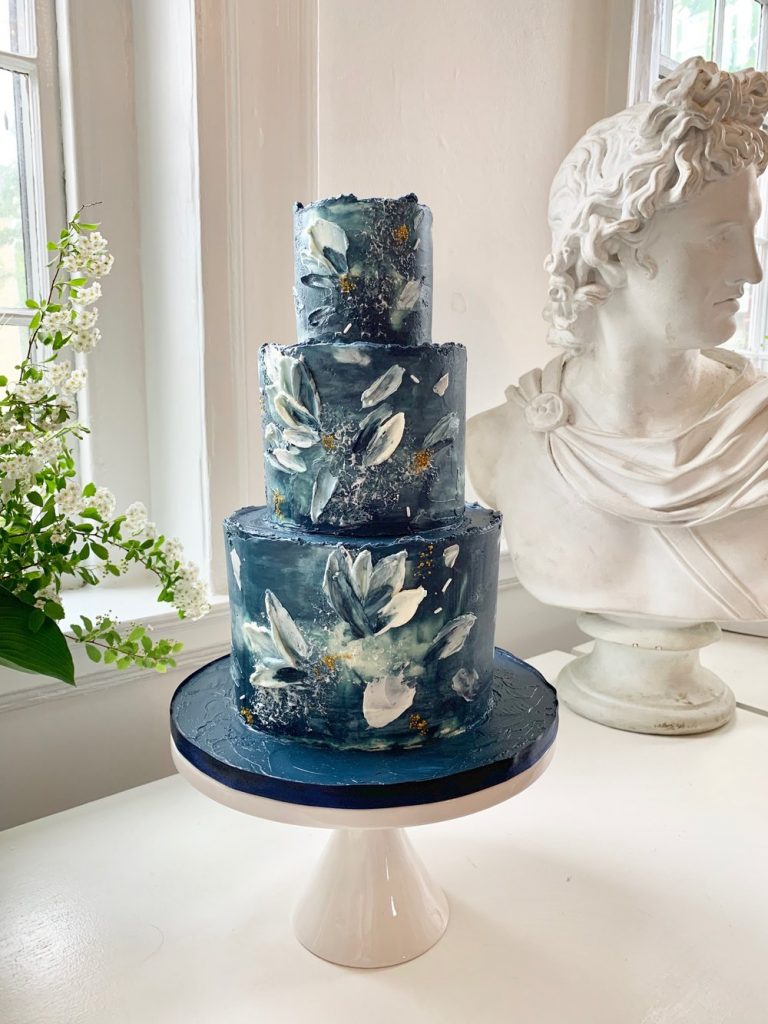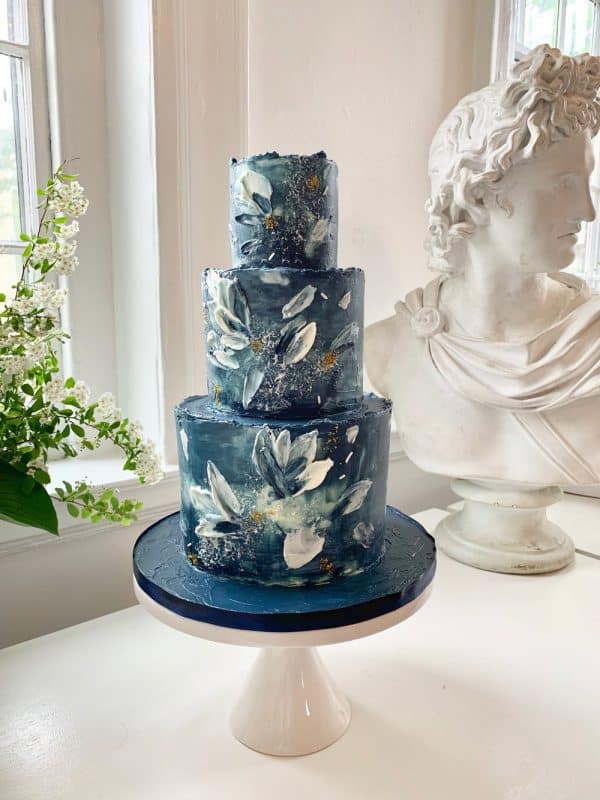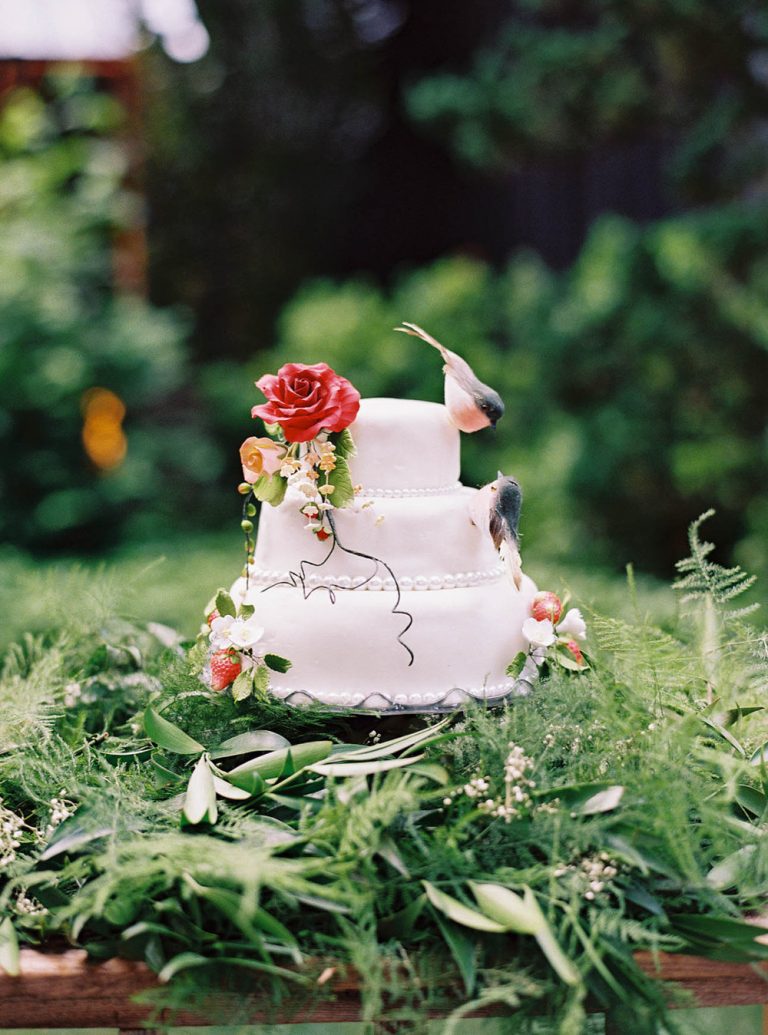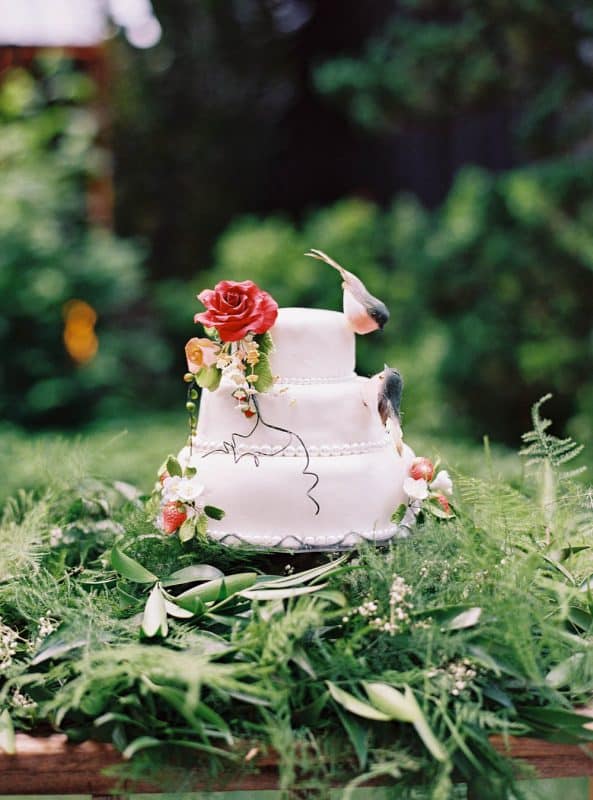 FINALIZE ALL THE OTHER DETAILS FIRST
While you want to reserve your baker early on in the planning process, we encourage you to resist the temptation to dive right in to designing your cake. This part should really be one of the last things you do in terms of planning the wedding. Once you have made all of your decisions on décor, dress code, venue and guest list size, then you can ensure your cake will complement the day and fit all of your needs. The style of the wedding and reception play a big role in designing the perfect cake; if you prematurely decide on a whimsical and rustic theme for the cake but then end up with a formal black-tie reception, the cake is not going to be the perfect focal point. You also need to ensure the guest list is set in stone before ordering so you don't end up with a five-tiered tower for just 50 people or a single petite cake for 200 mouths.
MAKE THE MOST OF YOUR CONSULTATION & TASTING
Between so many different styles, designs and flavors, getting started on your wedding cake can be overwhelming. But, it's important to do a little research on your own and get an idea of what you might want before heading to the bakery. While they certainly can help you narrow down your vision and perfect it, going in without any semblance of a plan is just going to waste both of your time. Bring pictures of your cake design inspiration and color swatches to help your baker better understand what you are looking for and to ensure you'll end up with a cake you love. The same goes for the tasting; if you know for sure that you absolutely must have a red velvet cake or want to steer clear of fondant, let your baker know beforehand so she can adequately prepare and help make the most of your meeting.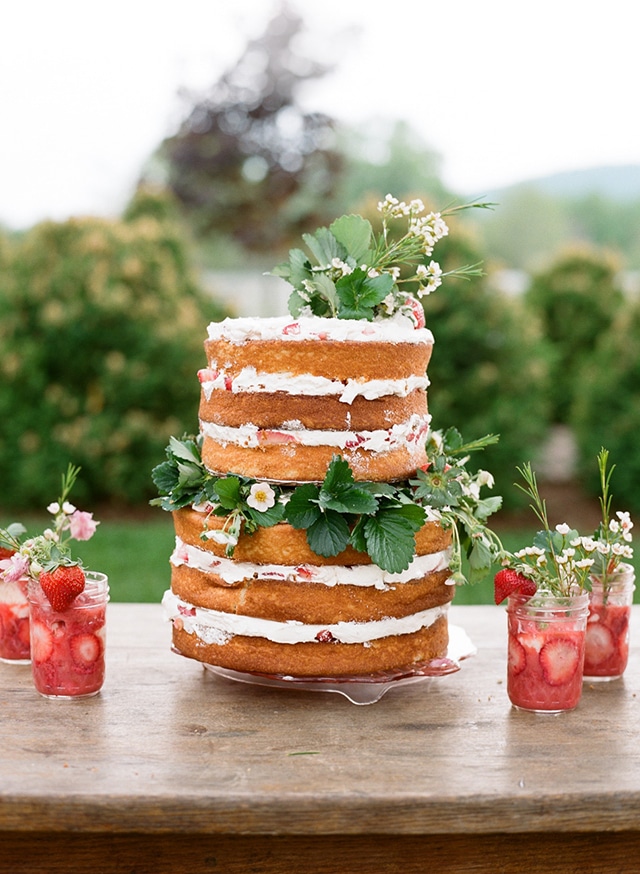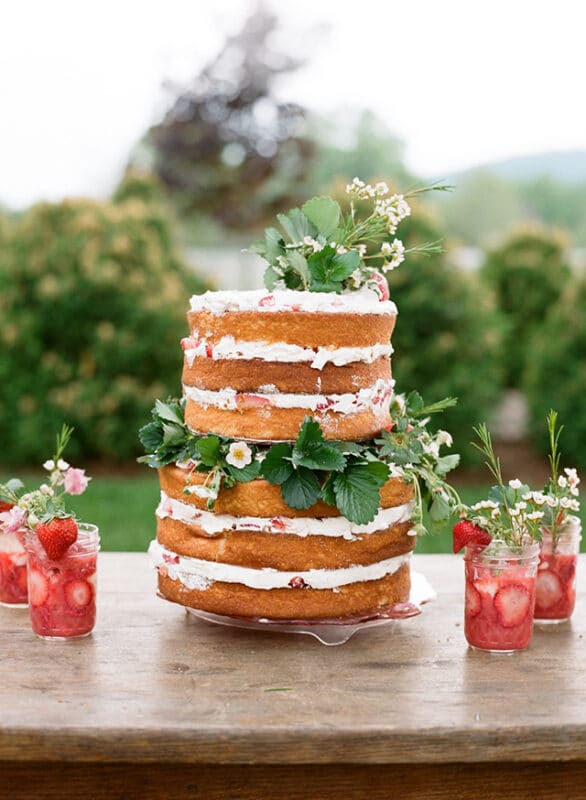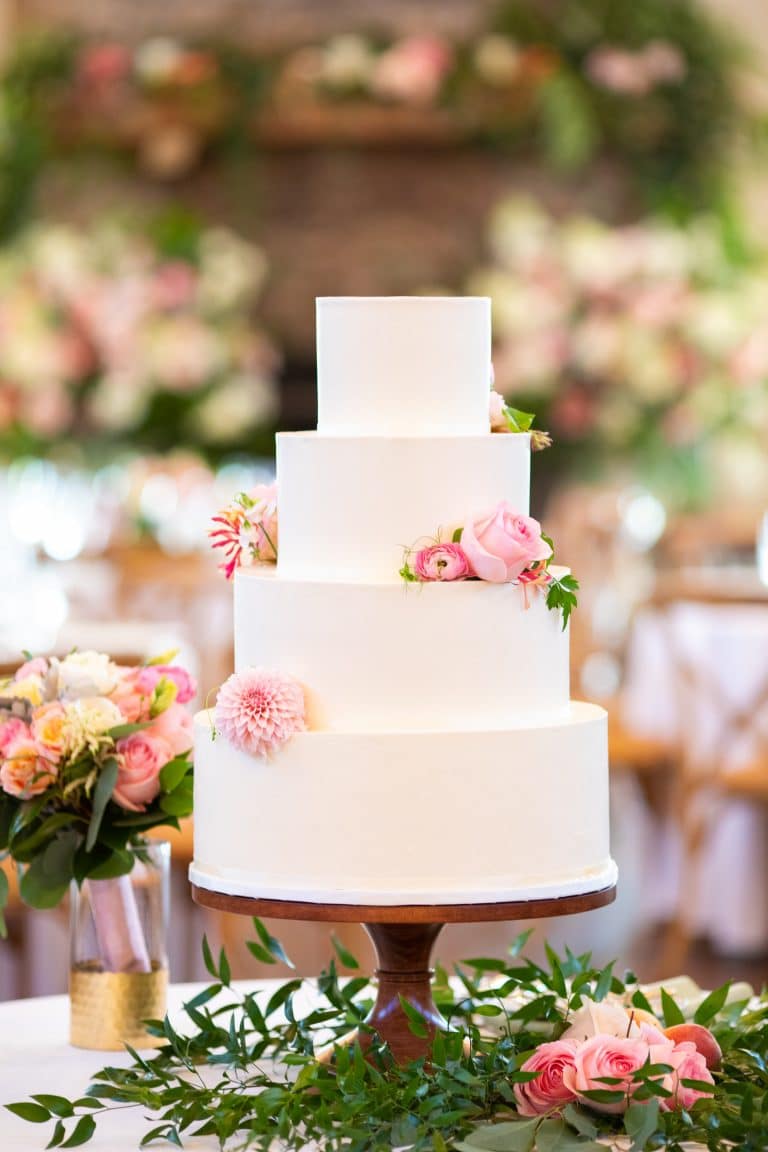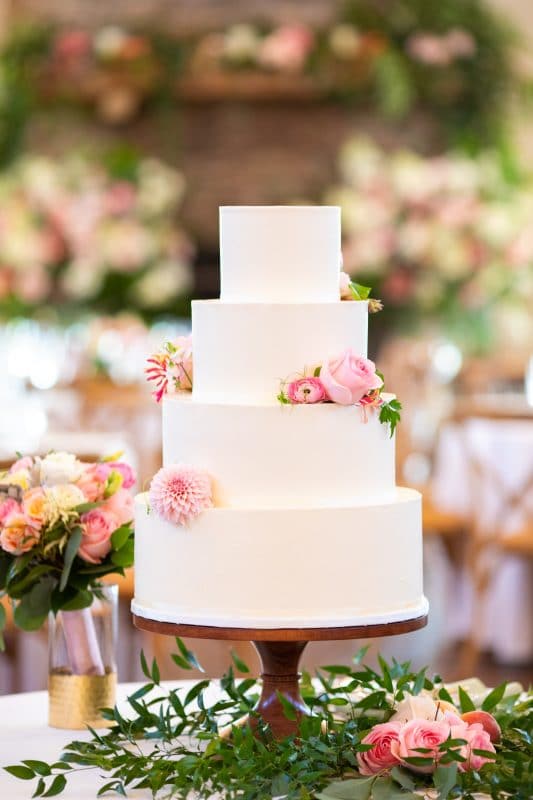 CHOOSE THE RIGHT FROSTING FOR YOUR WEDDING SEASON
The main debate is usually over buttercream or fondant, and while buttercream is often more preferred for the taste, fondant offers a beautiful, smooth look and many more options in terms of design. To get the best of both worlds, you can frost the cake in buttercream first and then add a layer of fondant on top. You can also opt for a rich and fudgy ganache then brighten it up with fresh fruit, or consider a light and fluffy swiss meringue to accent a zesty cake with either a lemon or raspberry filling. The weather plays a large role in determining the right frosting for you. If it is going to be an outdoor wedding in the summer, meringue, chocolate and buttercream frostings will likely melt. To avoid a runny disaster, consider a resilient fondant that can withstand the heat and doesn't even need to be refrigerated.
DON'T SACRIFICE YOUR DREAM CAKE TO PLEASE OTHERS
This is your special day and you should only choose a cake if it is truly what you and your fiancé want. Everyone is going to have an opinion, but remember that this is your wedding and you deserve to have the cake of your dreams, not everyone else's. If people are telling you that it has to be white and you can't do a cheesecake because that's just not right, don't listen to them. Don't worry about how a cake is supposed to look or supposed to taste, because when it comes down to it, the only thing a cake is really supposed to do, is be perfect for you and the person you are marrying.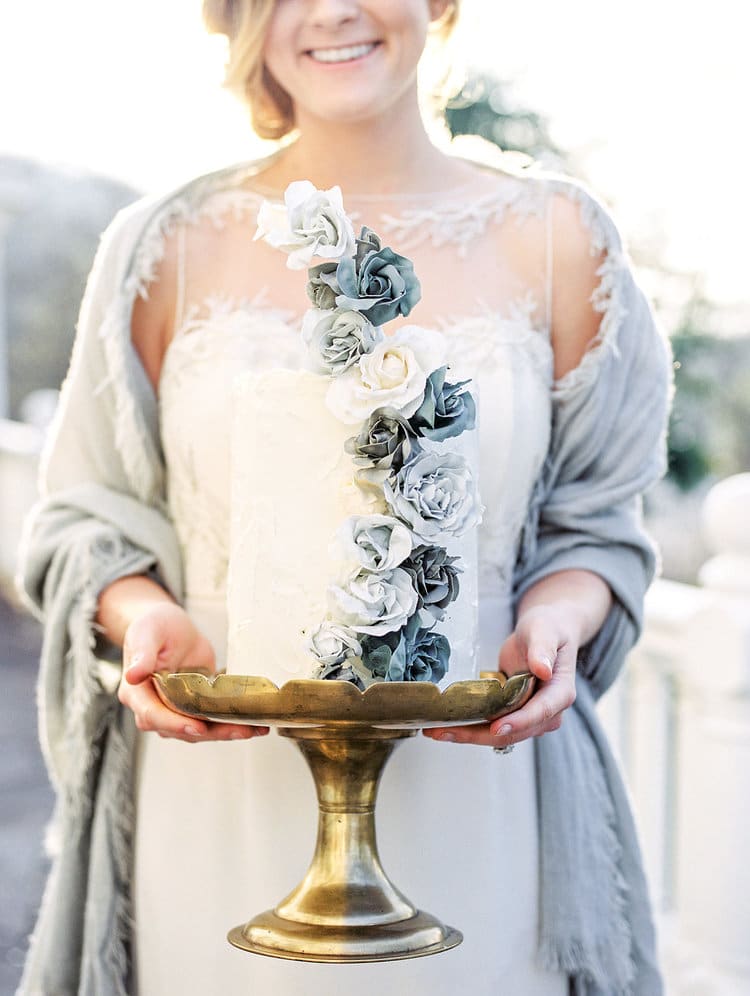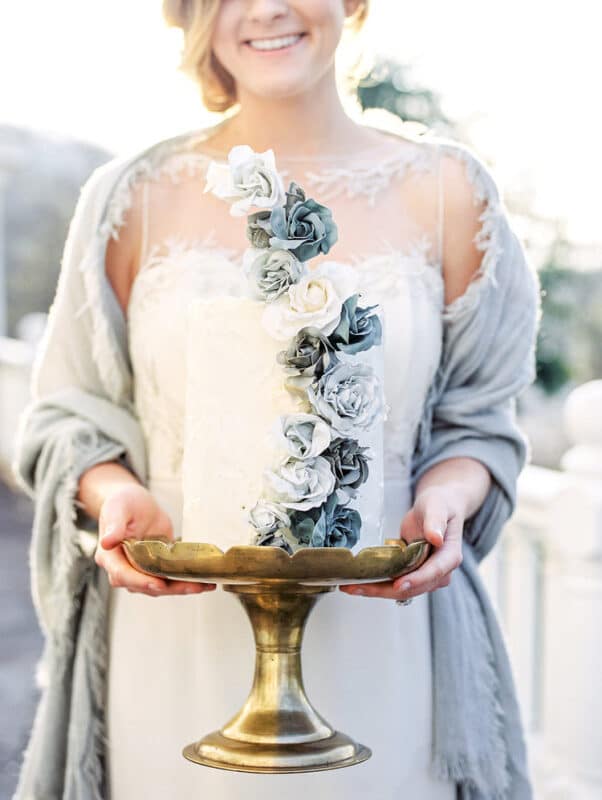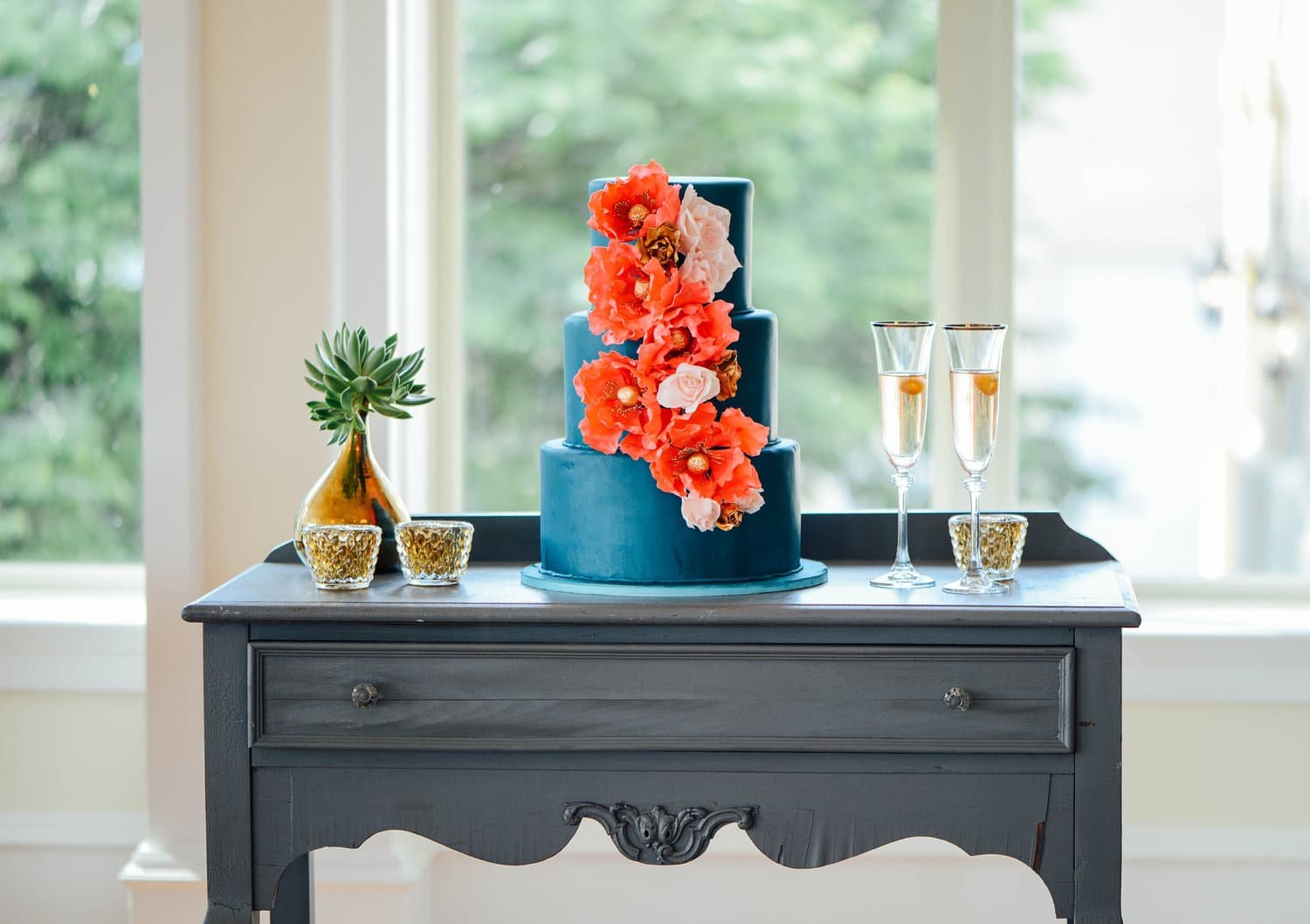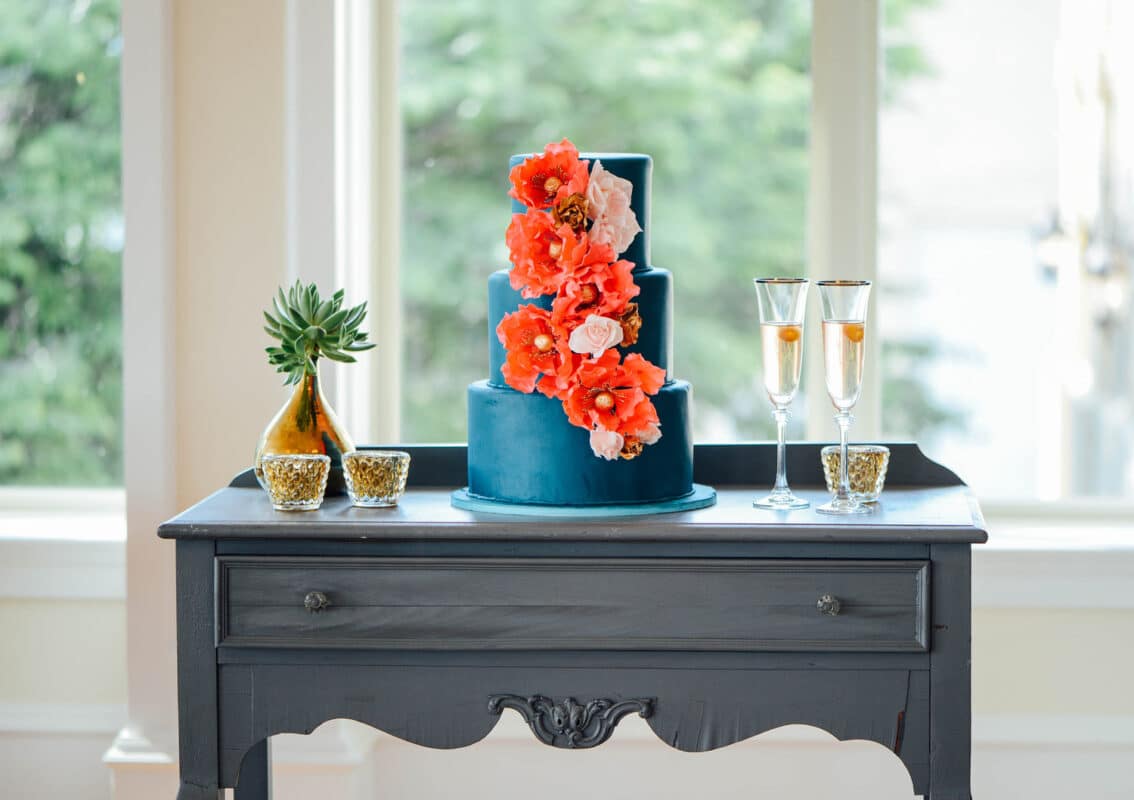 These Five Tips on Choosing the Perfect Wedding Cake for Your Virginia Wedding are just the beginning. If you have a tasting scheduled, be sure to check out Questions to Ask Your Wedding Cake Baker article. You can also follow us on Pinterest for even more inspiration.
We know these articles will help you get more out of your tastings, and help you decide on an even sweeter and more meaningful cake. ~
ELIZABETH HELEN is majoring in communications and dance at the University of South Carolina and loves cakes and writing about beautiful Virginia weddings.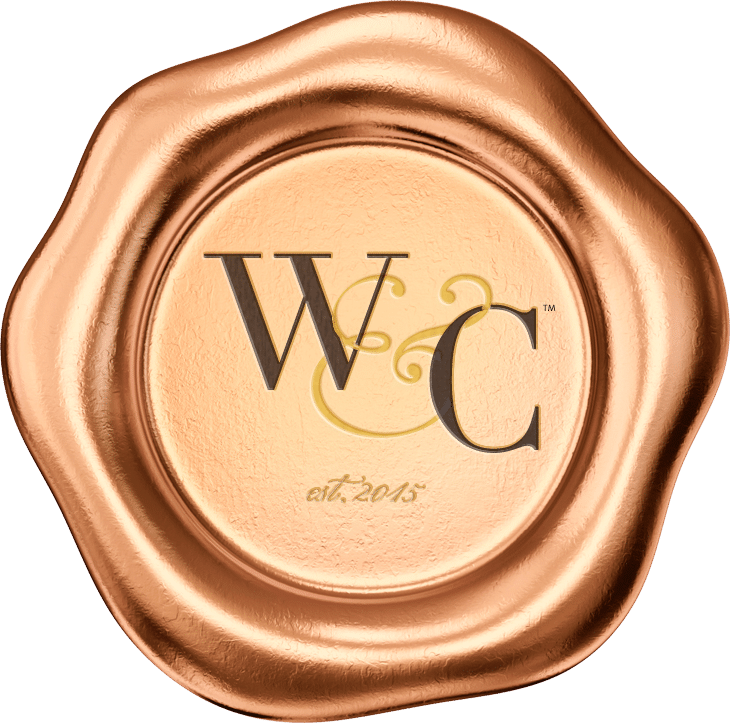 Wine & Country celebrates elevated living in Virginia Wine Country. Wine & Country Life, a semi-annual life & style magazine, and Wine & Country Weddings, an annual art book celebrating elegant Virginia weddings, are complemented by the Wine & Country Shop in Ivy, VA—a beautiful lifestyle boutique featuring over 40 Virginian artisans with everything from tailgating essentials and Dubarry attire, to locally made foods and award-winning Monticello AVA wines, as well as craft beverages for your next event. Sister publications under the publishers of Ivy Life & Style Media include the Charlottesville Welcome Book, a bi-annual publication guiding visitors and newcomers on all of the happenings and businesses in the region, and CharlottesvilleFamily's Bloom magazine, a bi-monthly parenting publication.
Wine & Country Experiences are now also available and include exclusive tours and hands-on classes with leading professionals in the local farm-to-table and vineyard scenes.