On her wedding day, a bride always wants to look her best, and her hair is one of the most important elements to ensuring she feels beautiful. Many brides set up trial runs with their hair stylist to help pick the hairstyle that not only complements their gorgeous gown and fits their desired aesthetic but also shows off their true style.
There's so much that goes into selecting the perfect hairstyle and the options are endless. From stunning headpieces, elegant braids and classy updos to tousled, touch-me waves, face-framing tendrils and dainty hair accessories, a romantic wedding hairstyle for Virginia brides can set off an entire look. So, we've compiled some of our favorite on-trend wedding hairstyles perfect for a vineyard celebration.
Floral Headpieces
Bring out the inner garden fairy with a beautiful floral headpiece. This wedding hair trend connects a bride to her surrounding and the season, as well as shows off her unique, romantic style. The floral headpiece is all about adding an elegant touch and can tie together a couple's color palette and the bridal party's attire. No matter whether brides choose to use fresh, local flowers versus dried, mixing in greenery and seasonal elements can help create the perfect bridal accessory.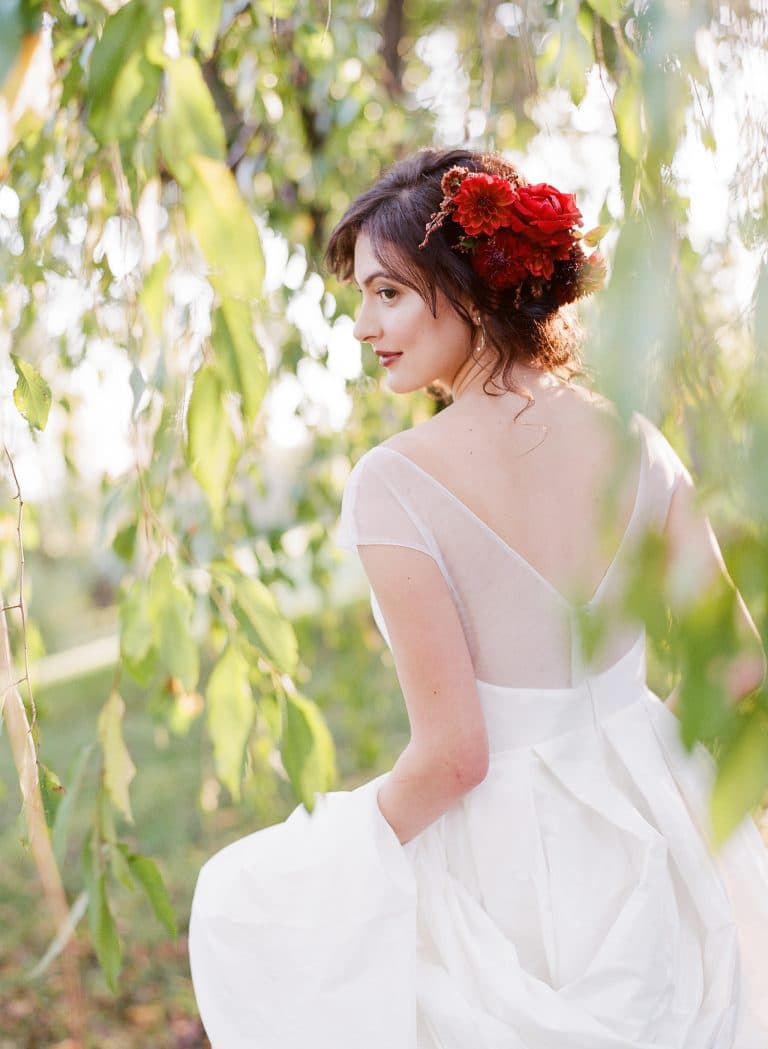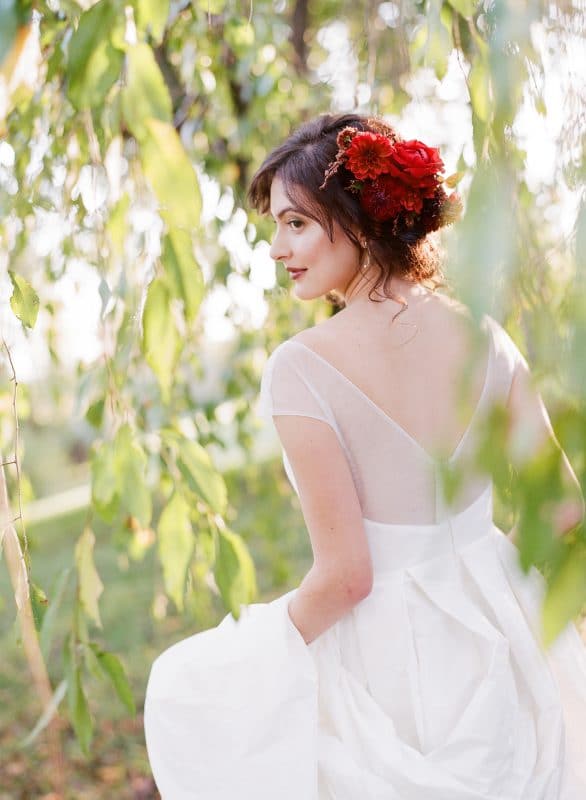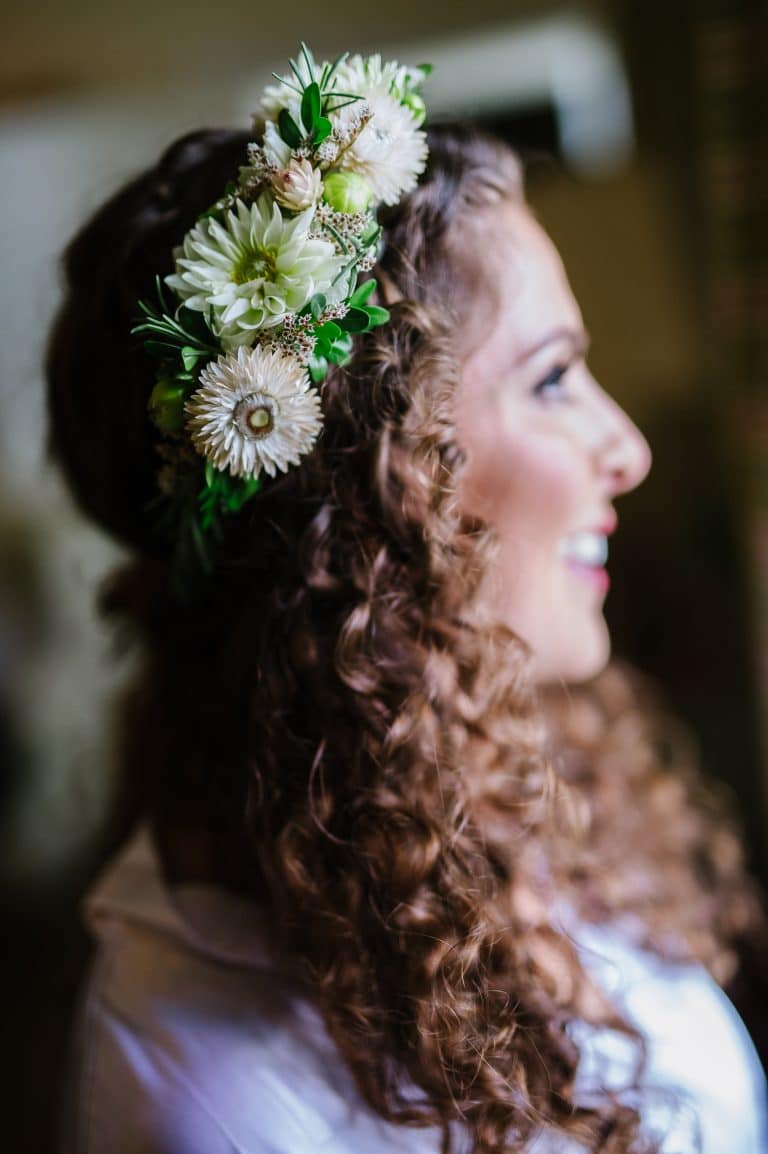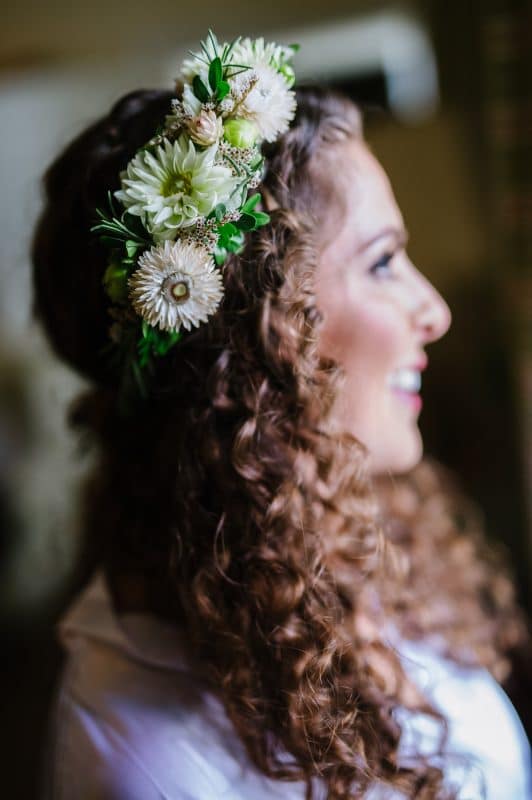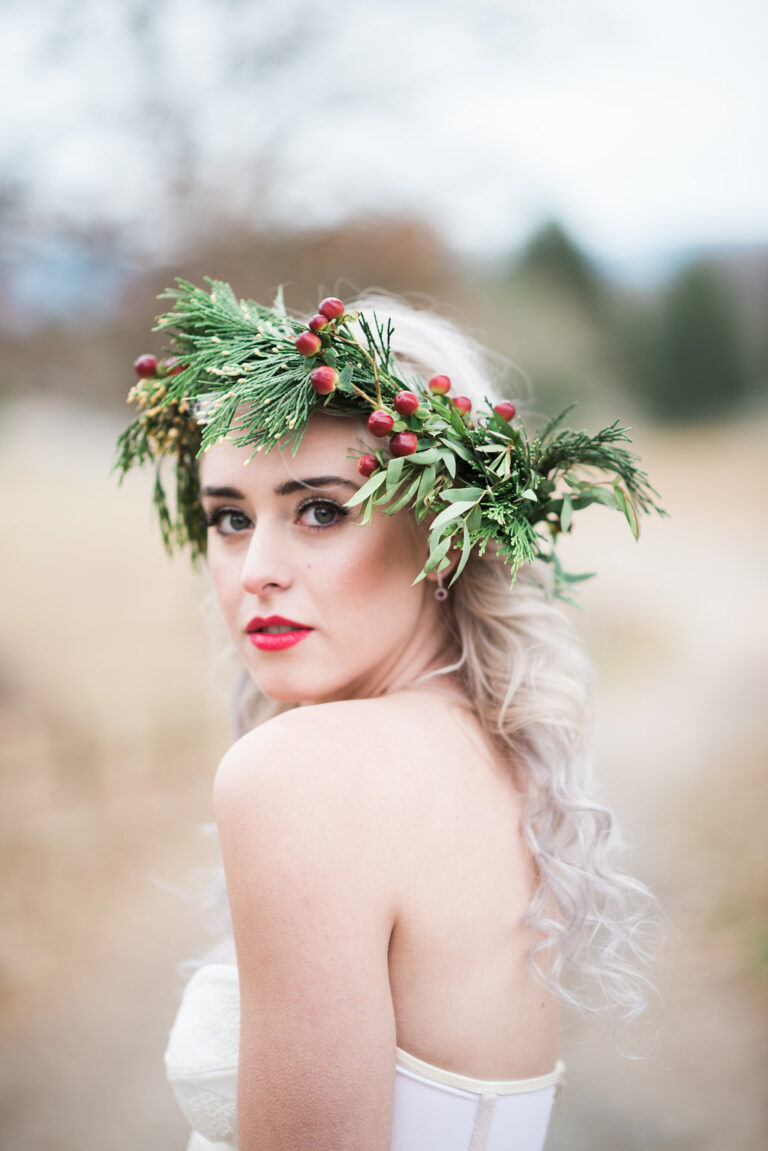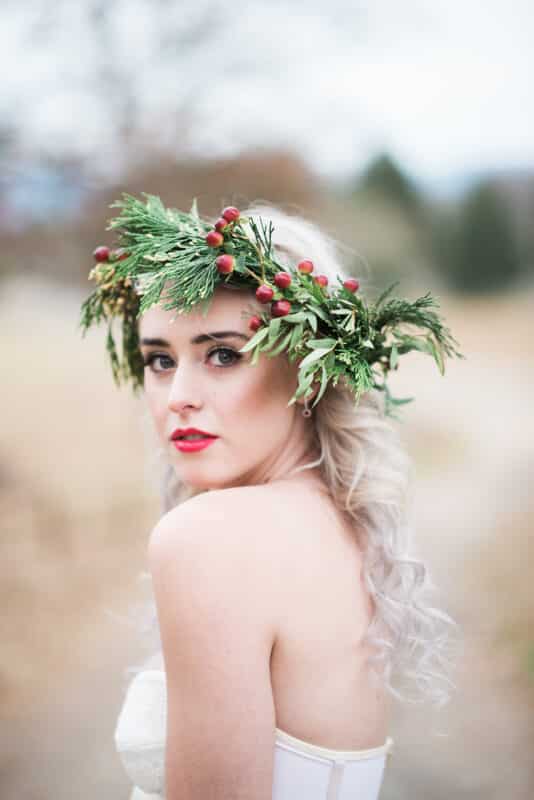 Photo 1: Jen Fariello Photography | Photo 2: Robert Radifera Photography | Photo 3: 3 Cats Photo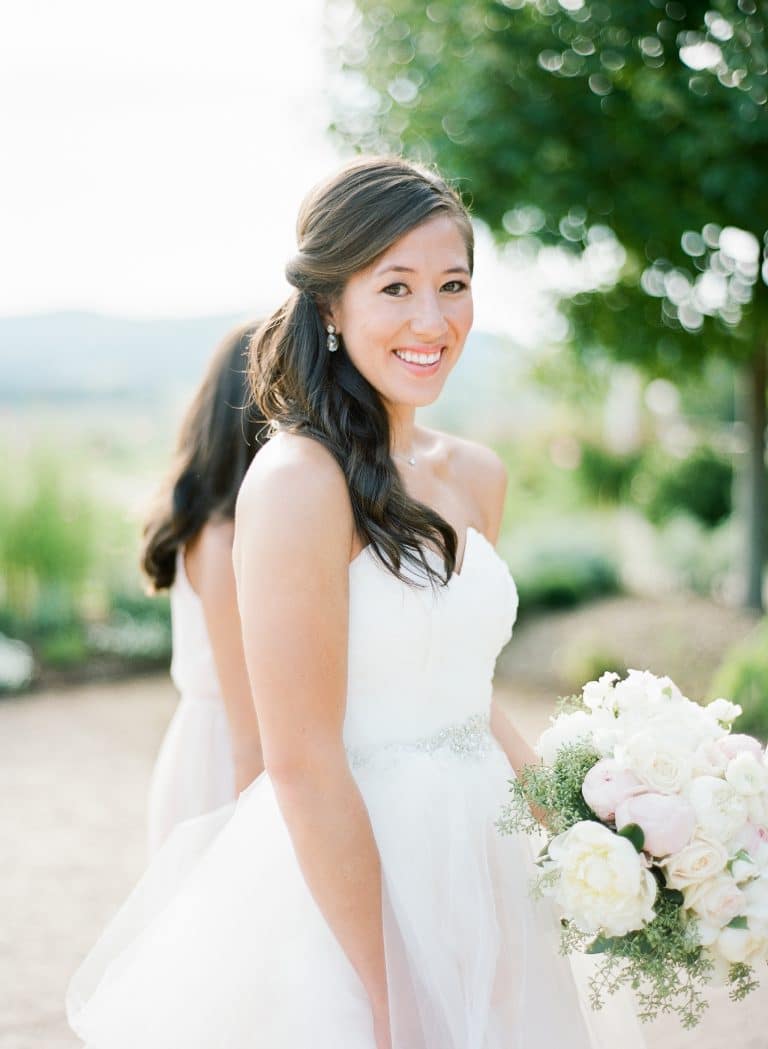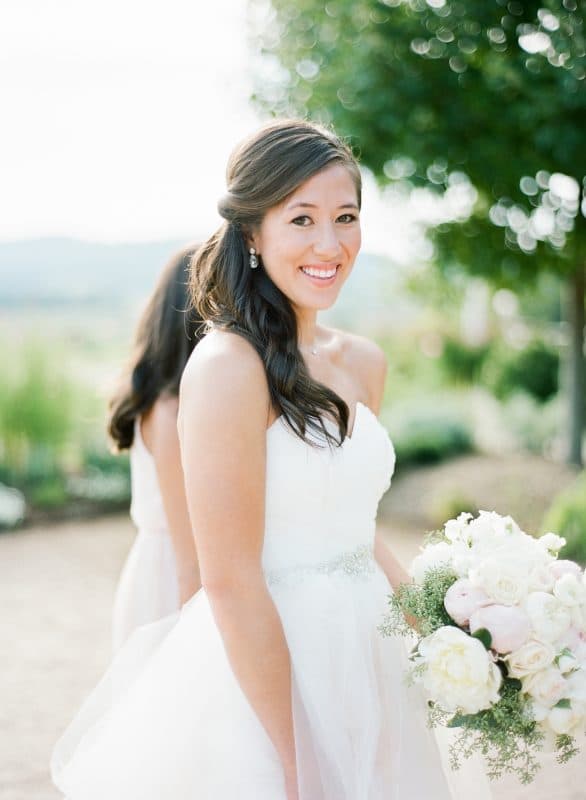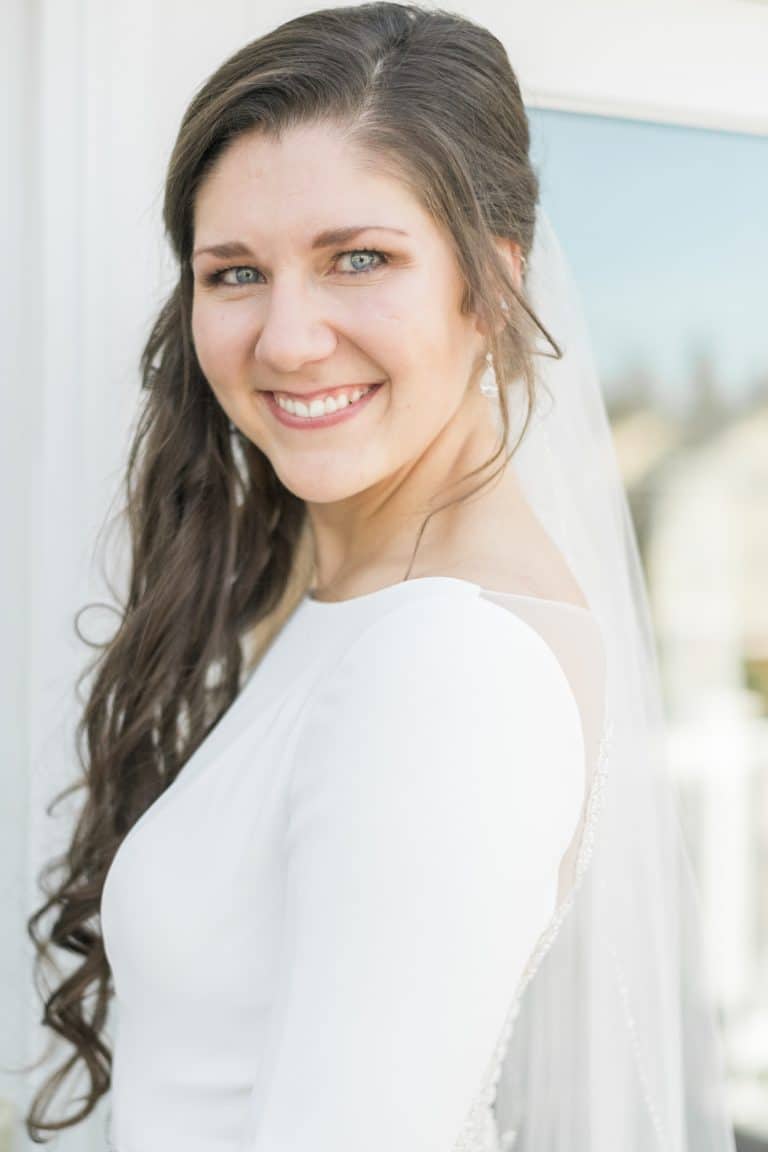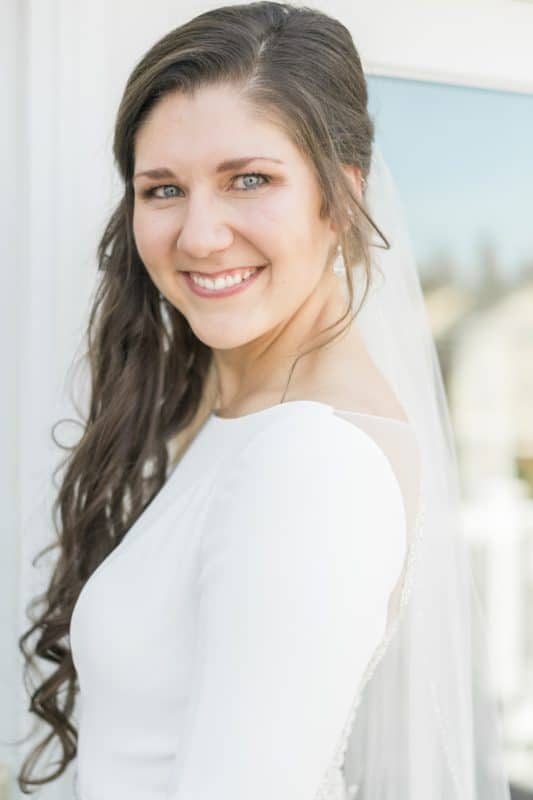 Photo 1: Rachel May Photography | Photo 2: Levana Melamed Photography
Pulled to One Side
For the bride wanting to complement a strapless or off-the-shoulder gown, pinning her gorgeous locks to one side can soften her look while still elevating it. With her hair pulled to the side, a bride is also able to elongate her face, show off dazzling earrings and highlight her wedding dress. This hairstyle has many variations, which makes it unique, but a favorite aspect is the ability to let your hair loose while keeping it out of your eyes. Some brides even like to add in dainty braids, twists or sparkling hair accessories.
Loose & Flowy
This loose and flowy hairstyle has become even more popular over the years, and it is quickly becoming the new all-time favorite in the bride community. This seemingly effortless look has a modern touch while still can be styled to exude an ethereal look. Many brides are opting to pair this style with a mermaid-style gown or an a-line dress with a sweetheart neckline. Adding a hair clip is another on-trend way to help frame a bride's face rather than hide it.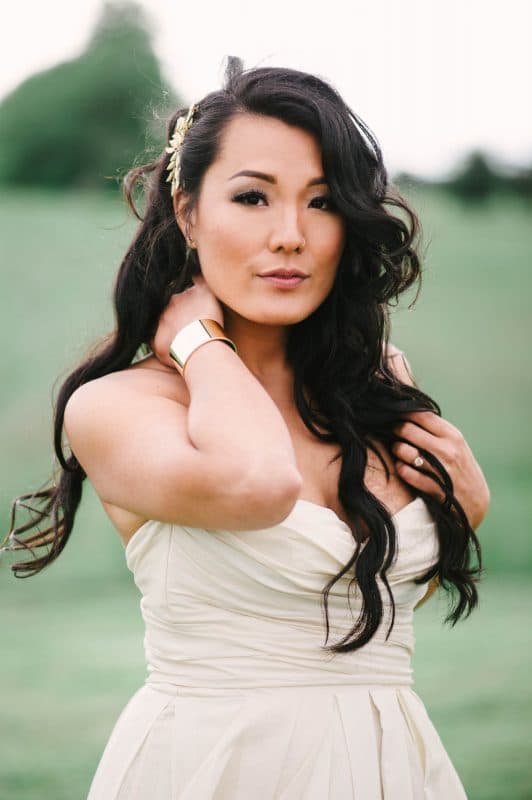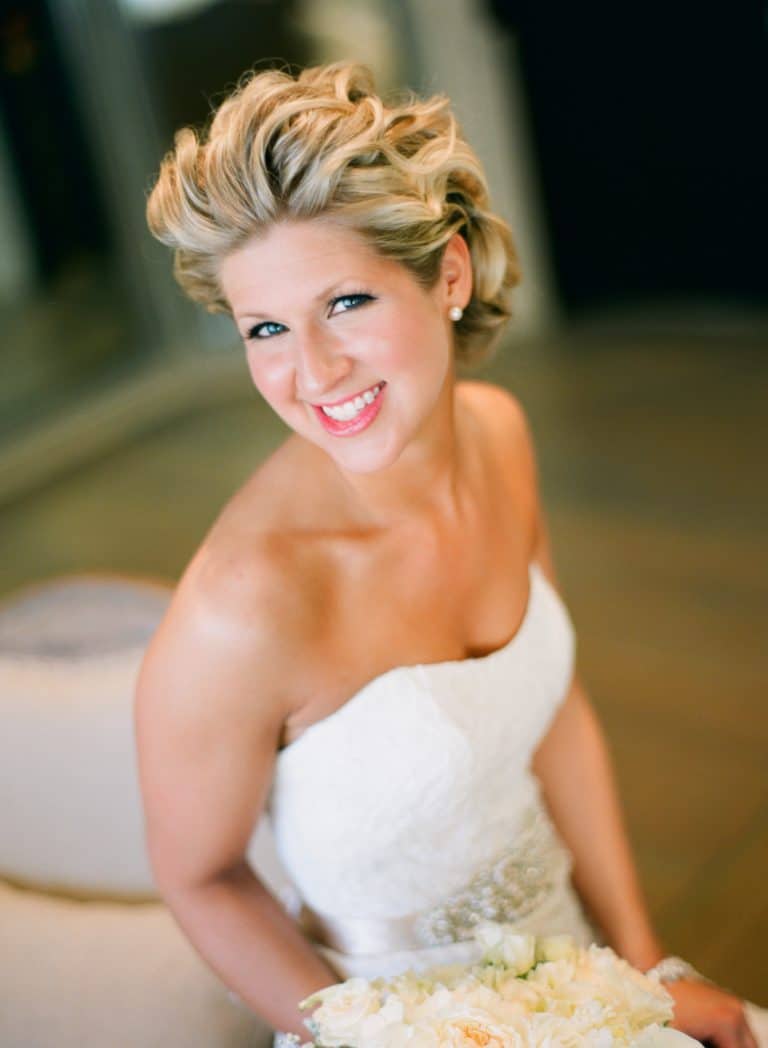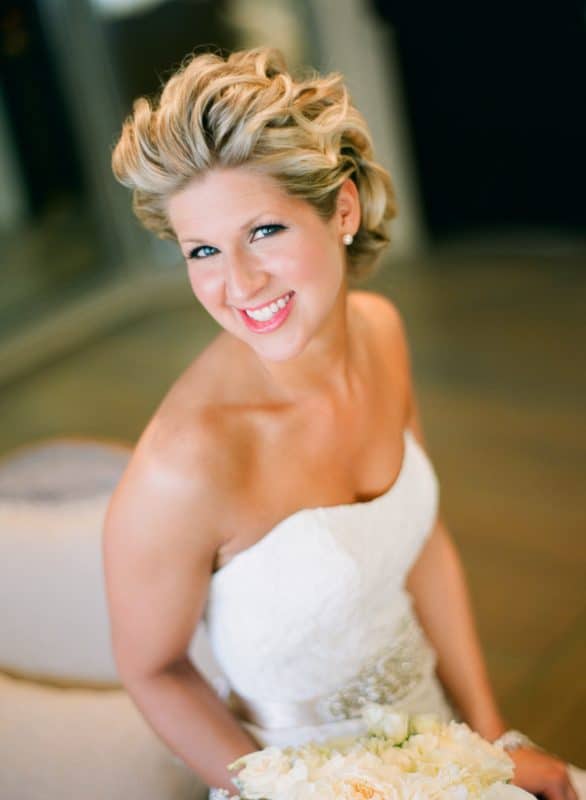 Photo 1: Bethany Snyder Photography | Photo 2: Jen Fariello Photography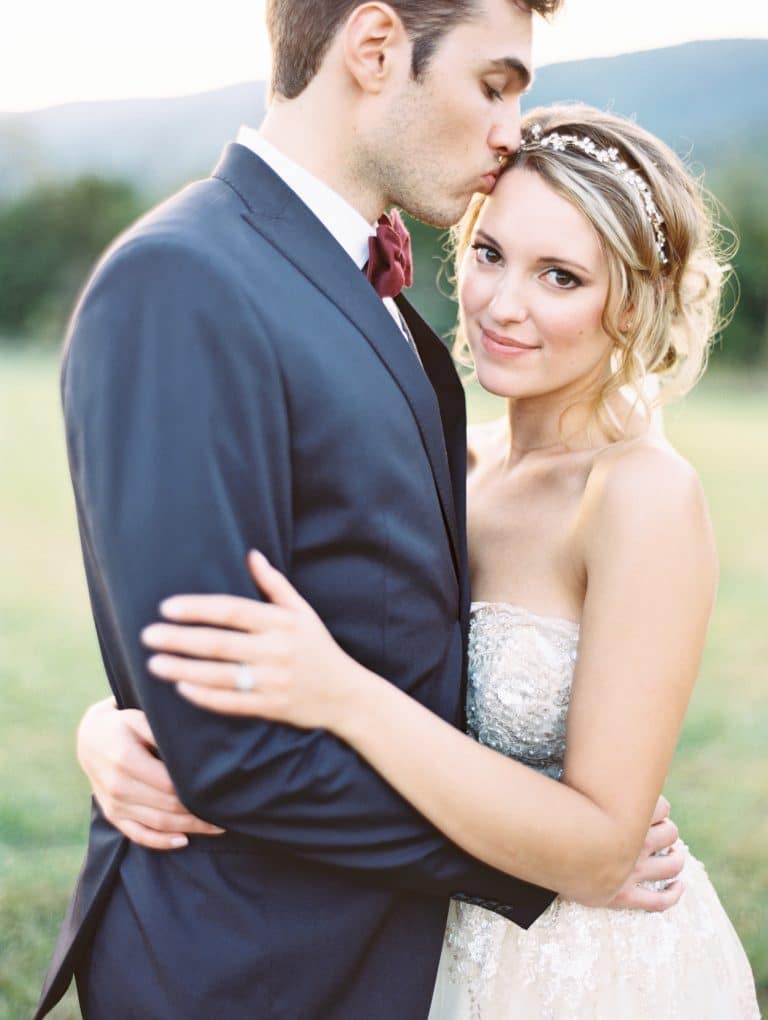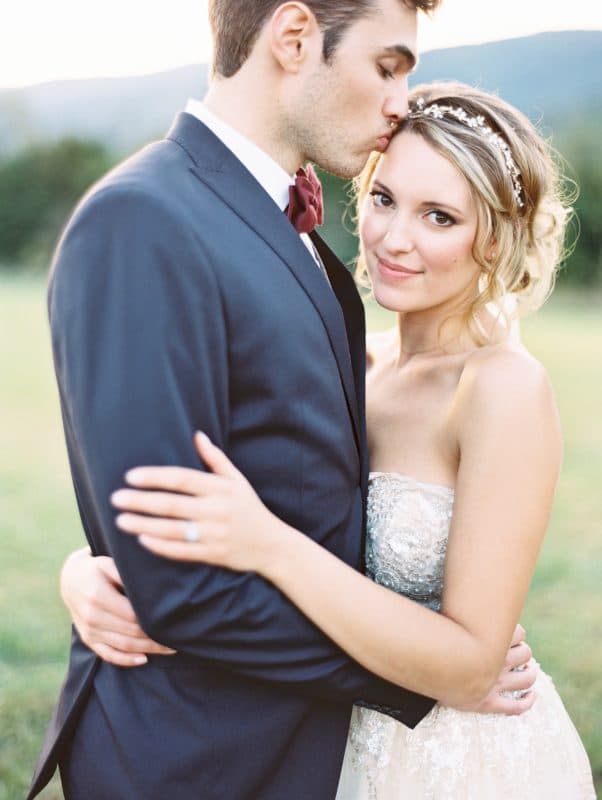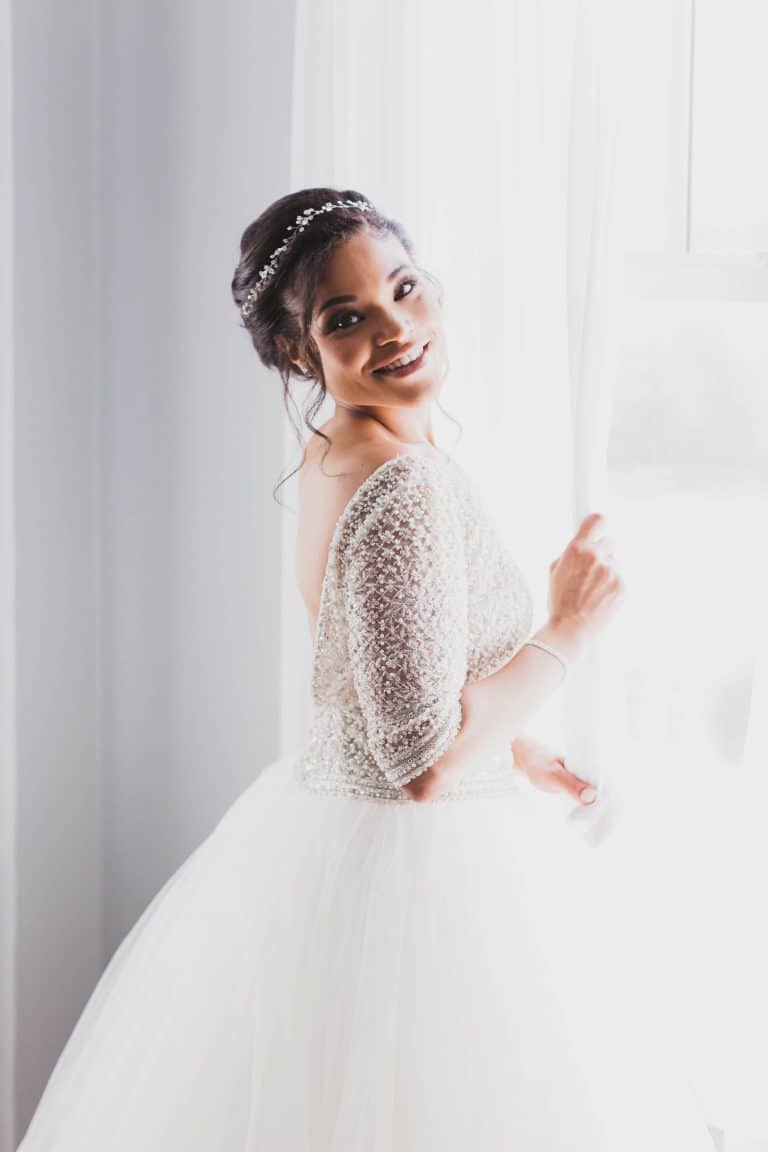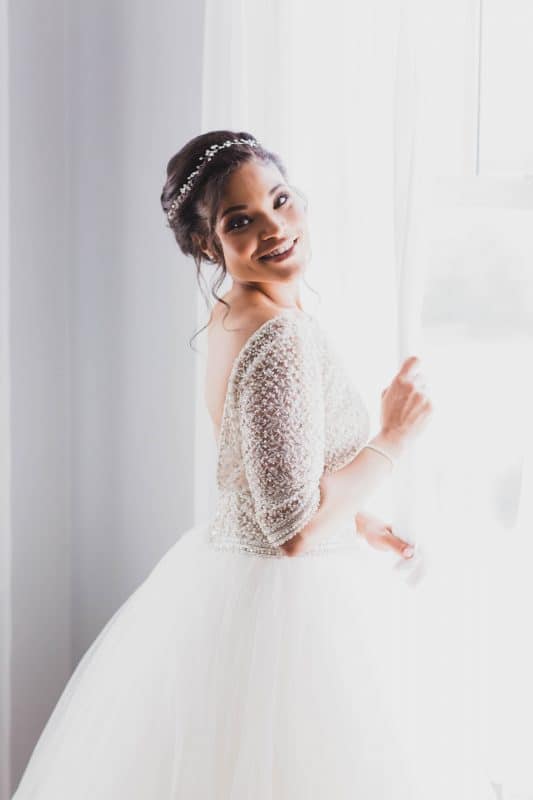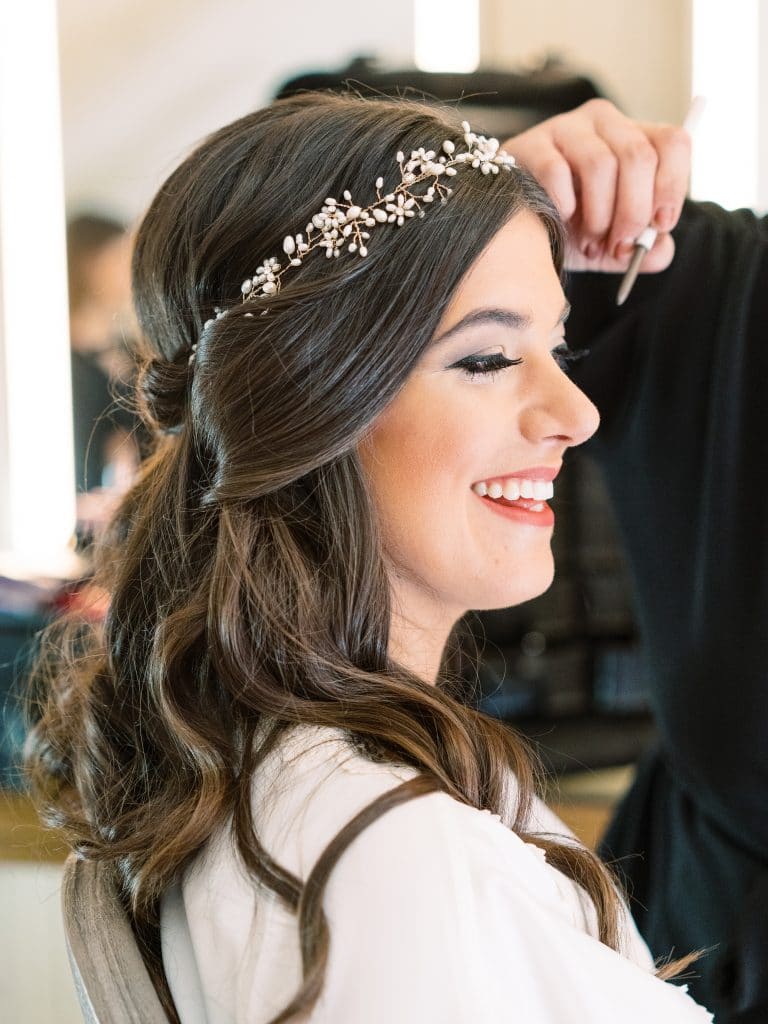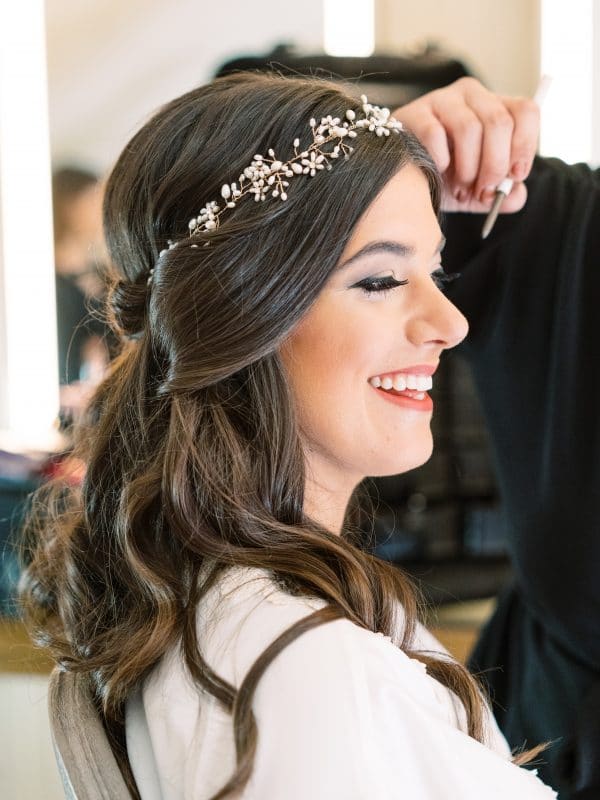 Photos 1 & 3: Rachel May Photography | Photo 2: M Harris Studios
Dainty Headbands
Brides are adding a touch of whimsy with the celebrated head-band look. This style varies from bride to bride, but it allows brides to elevate a classy updo while playing off a beaded or bejeweled bodice. The headband can add a small touch of elegance and sophistication to any gown, or it can serve as a bride's statement piece alongside a simple, a-line gown.
Buns & Ponytails
On any given day, buns and ponytails can be sworn with any outfit, so why not on your wedding day. This classy look emulates sophistication while being efficient, since it will stay in place all night long. This style is also a great way to maintain frizz and is a romantic statement with bangs. High and low ponytails are also on the rise, with hairstylists adding in loose tendrils to shape a bride's face. Both of these styles bring attention to the bride's face and works great if a bride wishes to add a small tiara, too.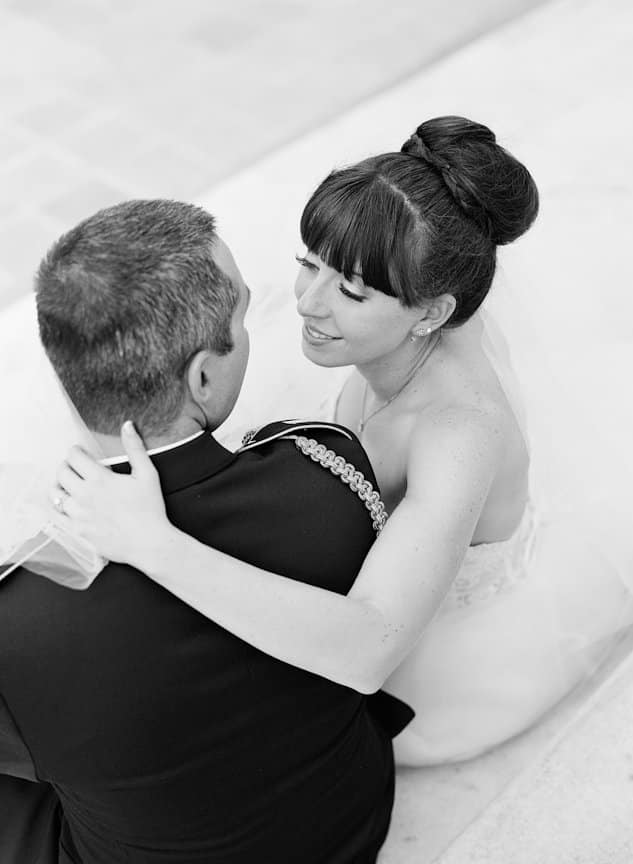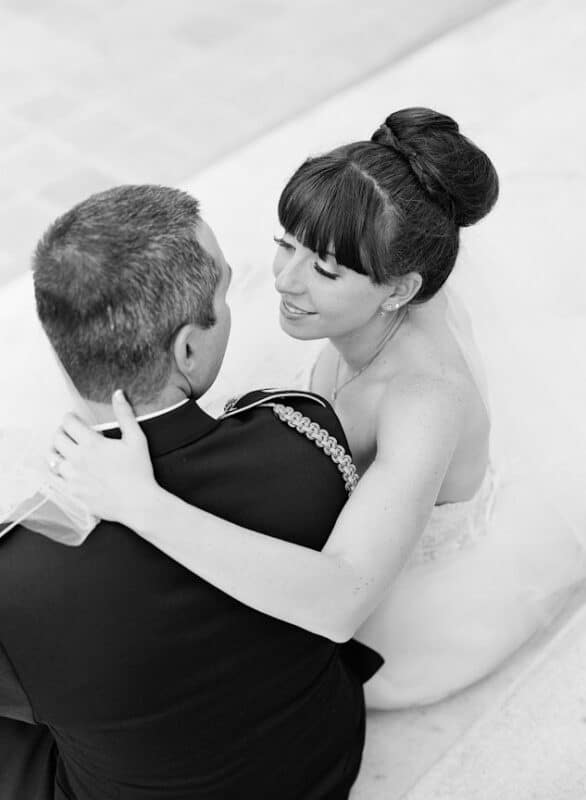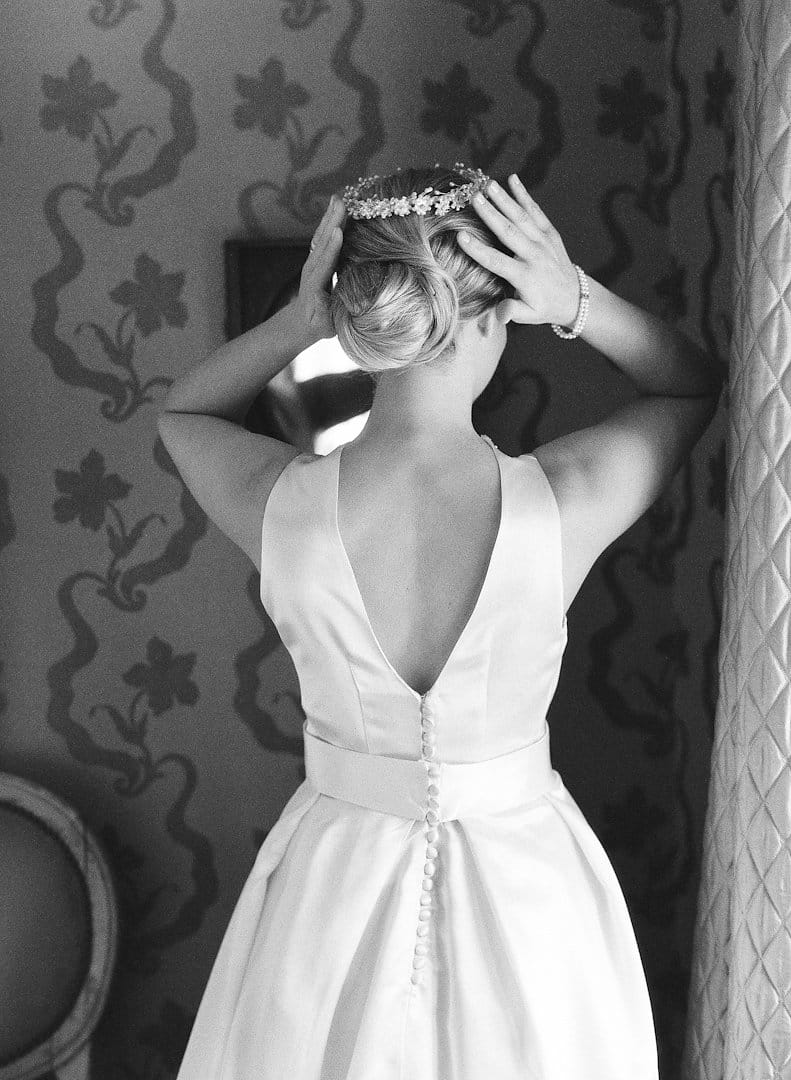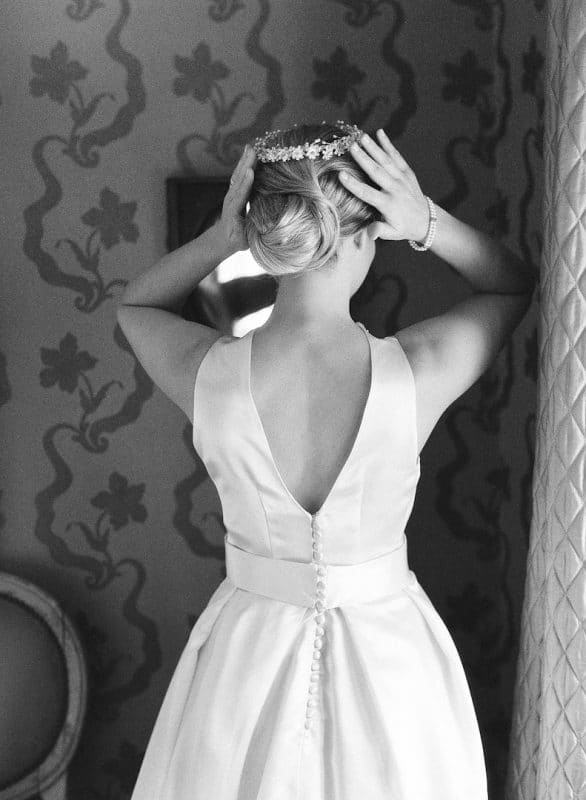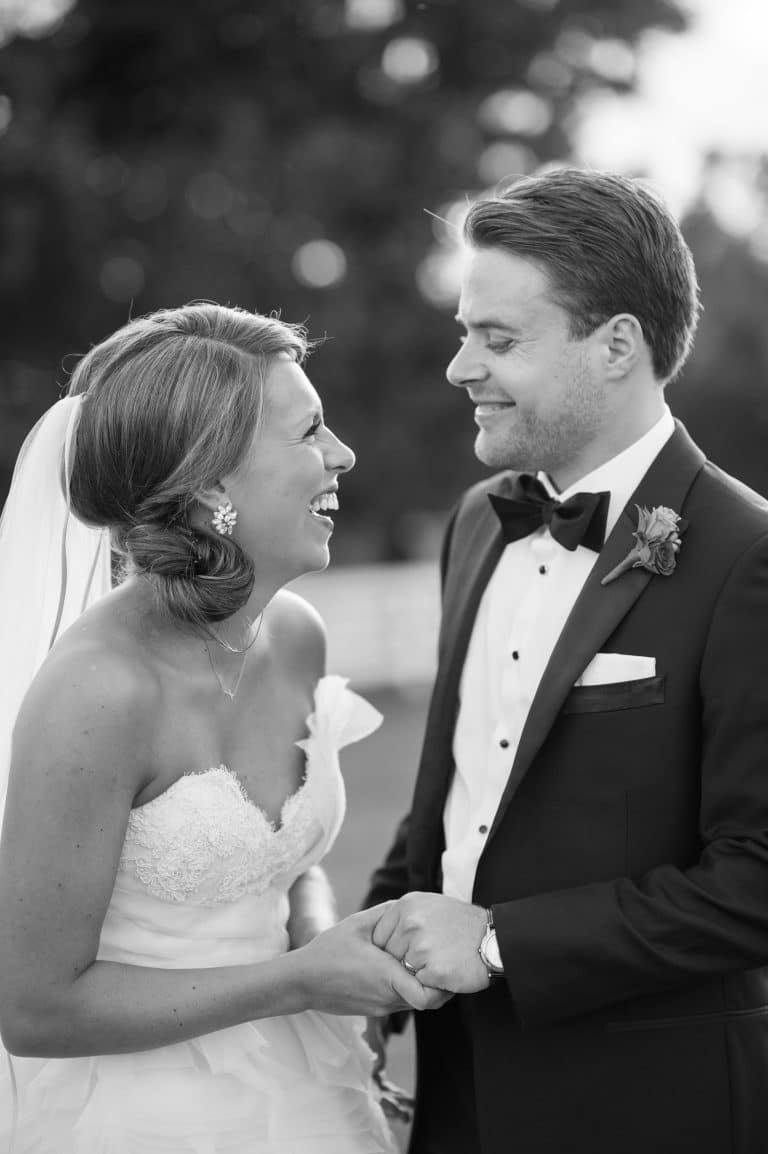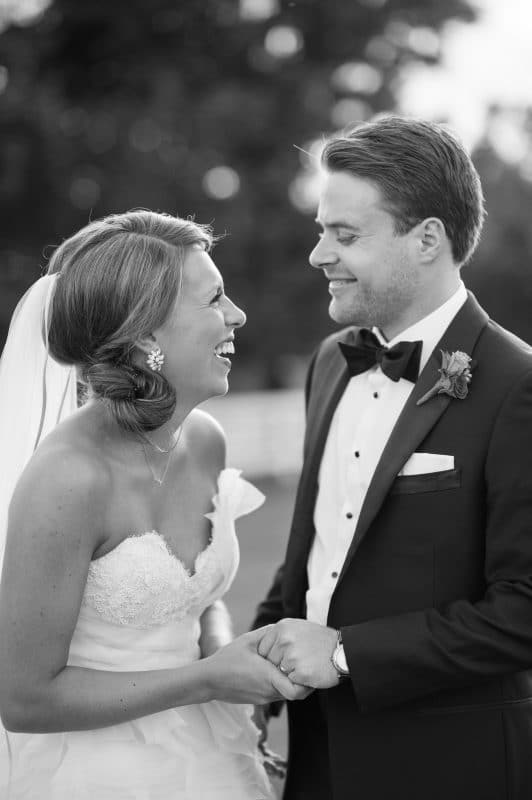 Photos 1 & 2: Jen Fariello Photography | Photo 3: Sarah Cramer Photography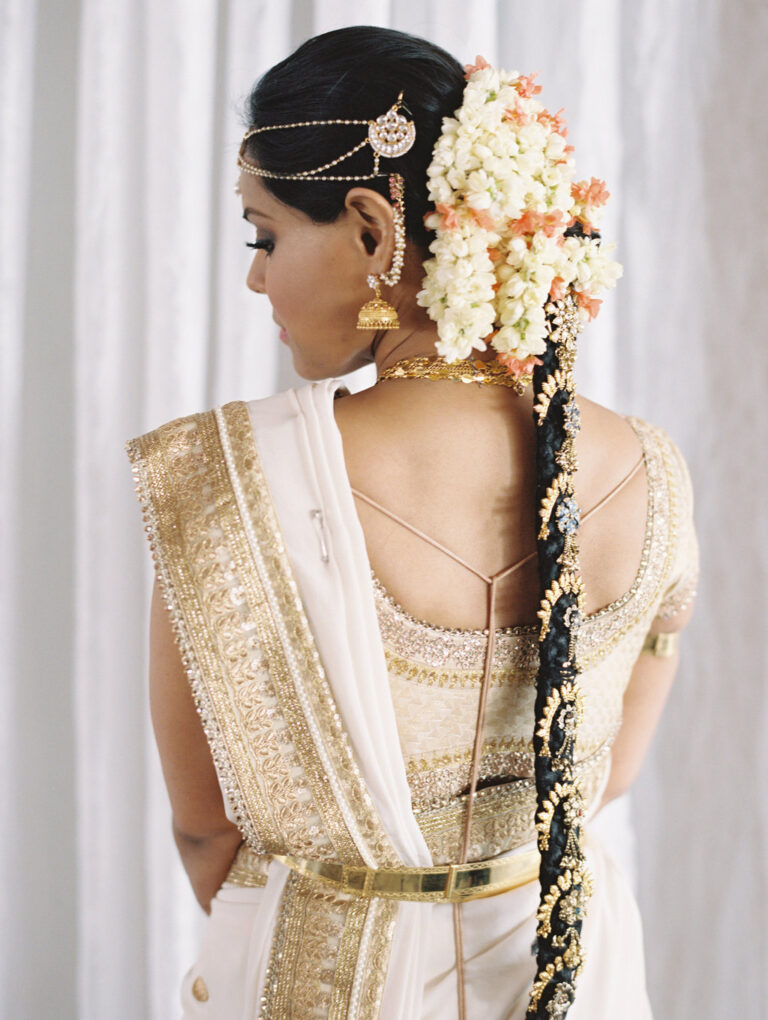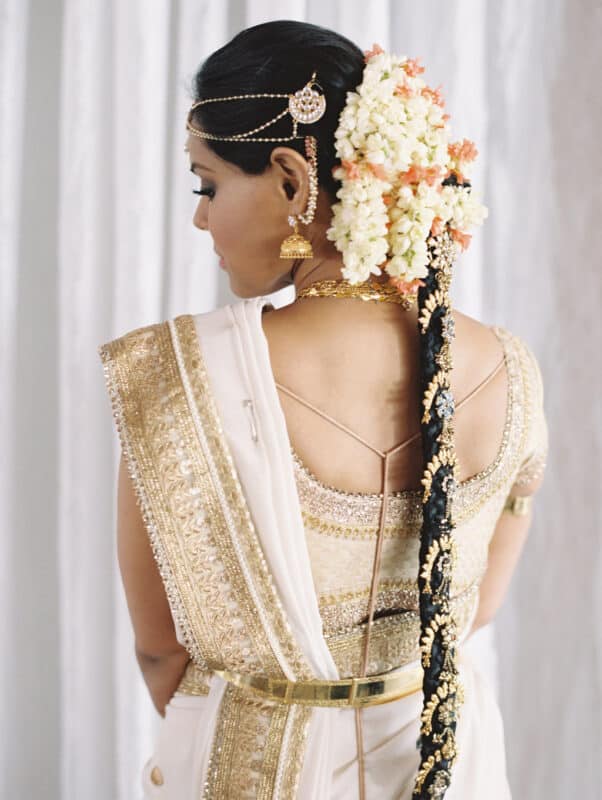 Abby Jiu Photography
A Cultural Statement
Just like all of your wedding touches, your hair is a perfect way to incorporate your culture into the big day. Many couples are merging cultural aspects to their ceremonies, and with your wedding day marking an important milestone in your life together, there's no better way to celebrate that than to add in meaningful details and heirlooms. Special jewelry passed down through the generations symbolic flowers, or symbols of religious and cultural traditions can be added to your hairstyle.
Classy Updos
A more traditional, vintage style, this hairstyle originated from the famous Southern Belle look that was associated with the South in America. Over the years, it has transformed into an Old-school Hollywood-style go-to, with people like Marilyn Monroe wearing it on her wedding day. With many variations, brides can let their bangs hang out or pull them back for a clean, regal look. This hairstyle also gives the bride an opportunity to add in extra volume and pairs beautifully with a veil.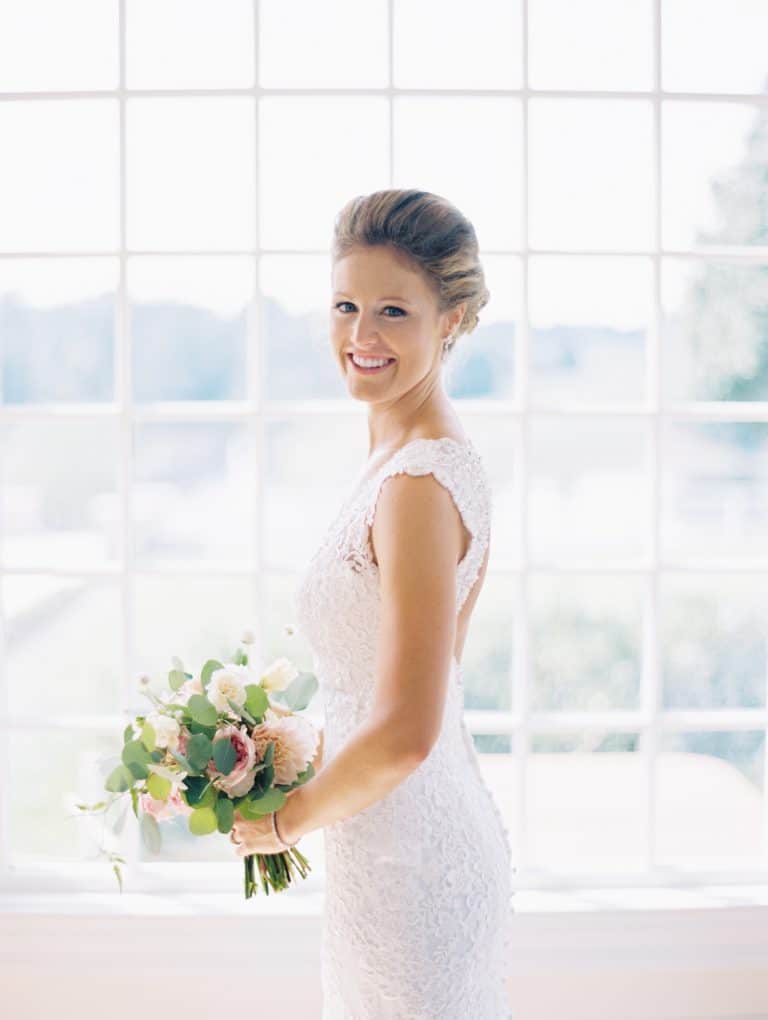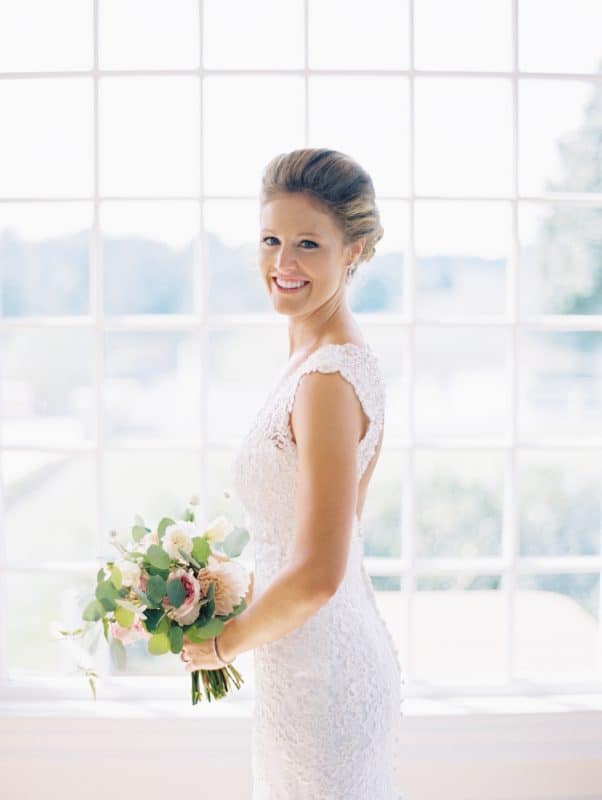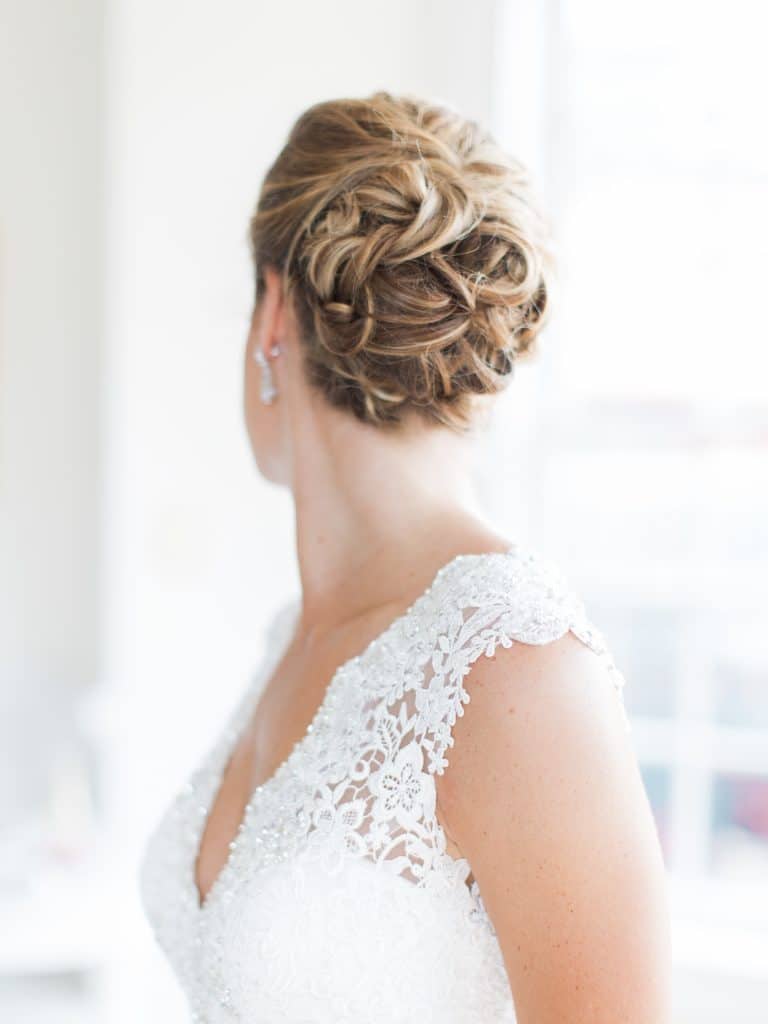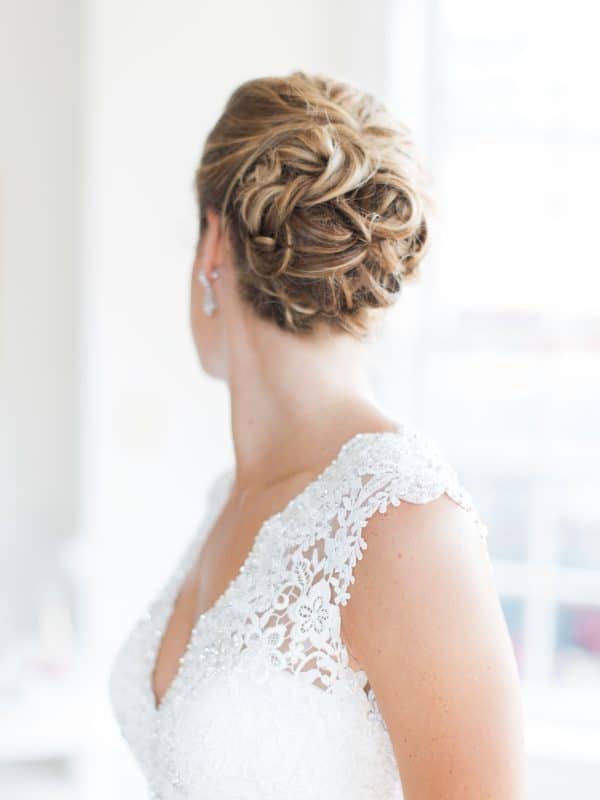 Photos: Rachel May Photography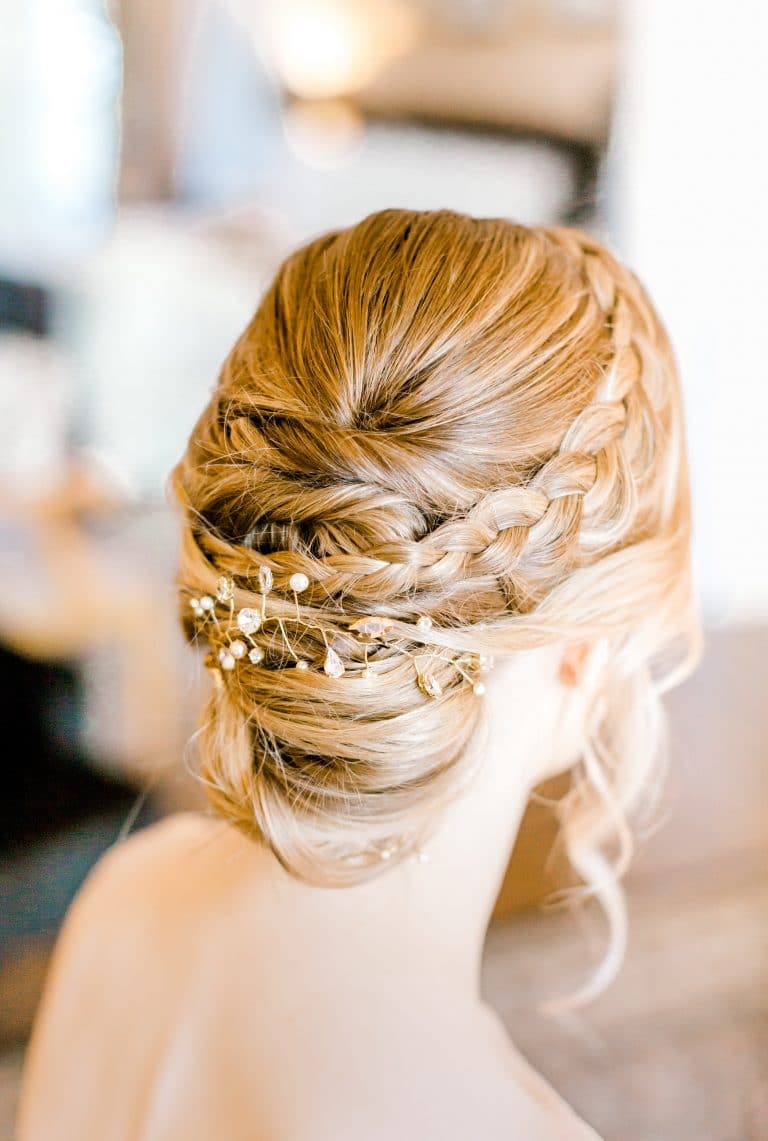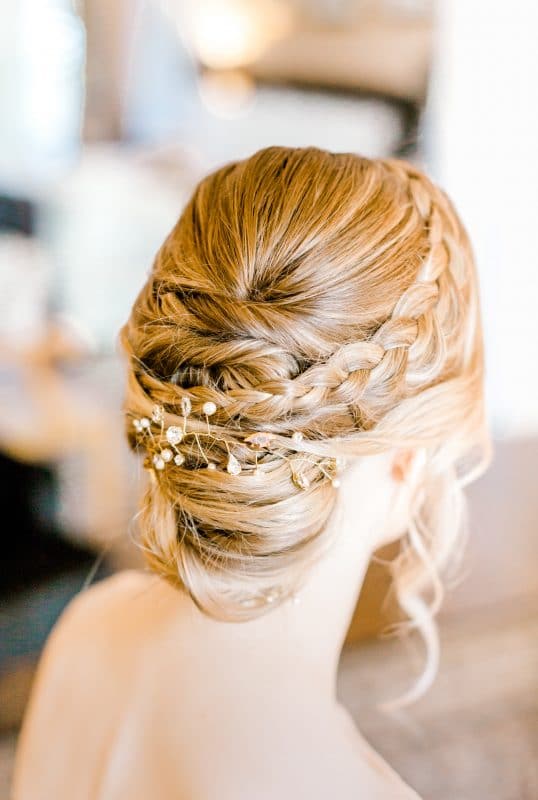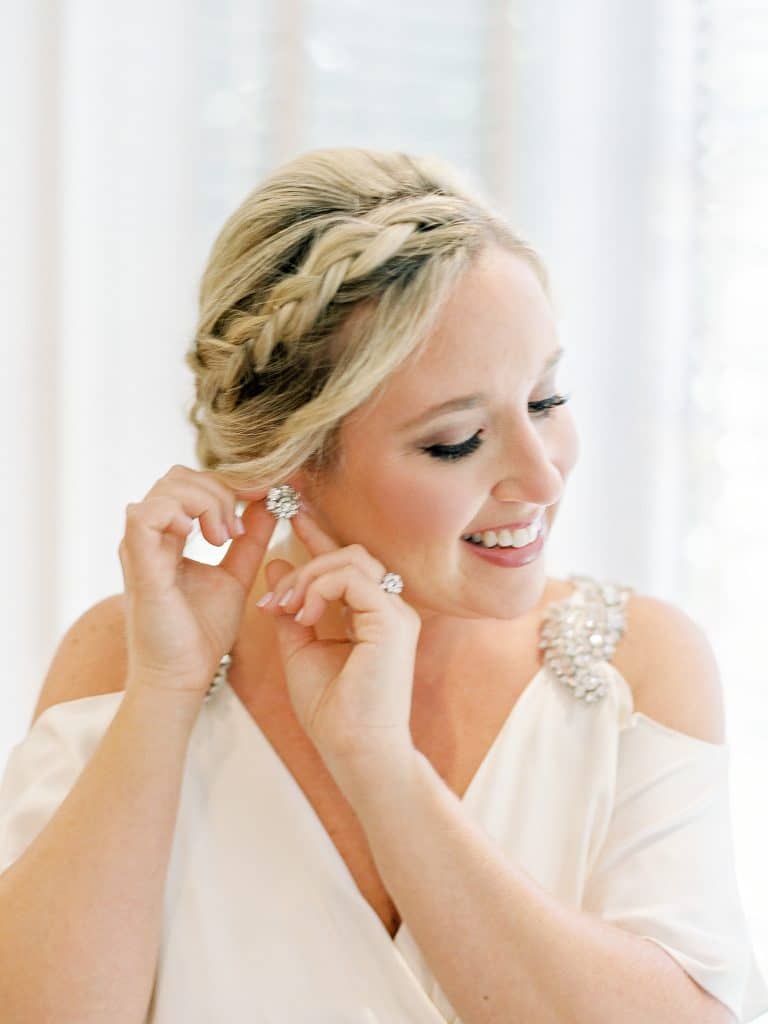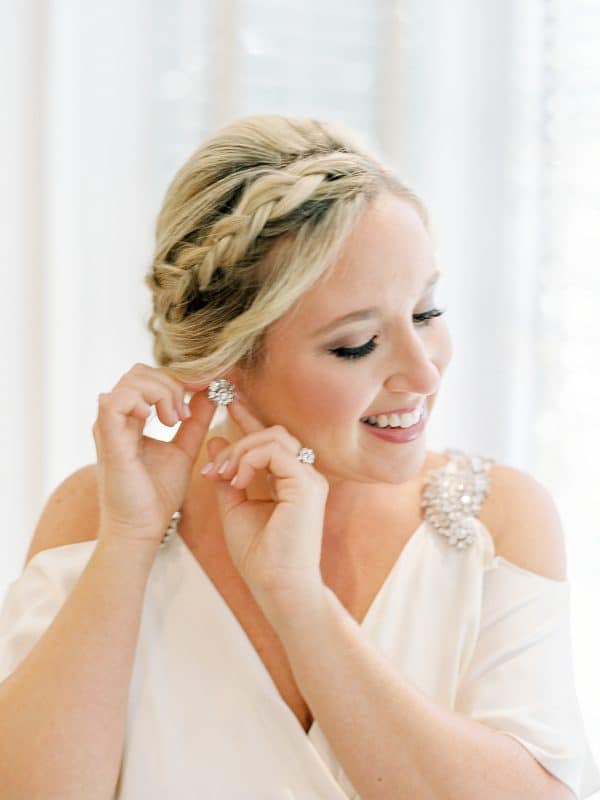 Photo 1: Jontell Vanessa Photography | Photo 2: Rachel May Photography
Elegant Braids
Braids are making a major comeback in the 21st century, pairing with every hairstyle. This hairstyle can be seen incorporated into every wedding type, from a classic aesthetic to a bohemian reception theme. Wedding braids are typically added to classic updo hairstyles as well as incorporated in as a braided crown, giving off a Grecian goddess look. For a more casual look, brides are also opting for the classic fishtail braid.
Swoon-Worthy Accessories
Hair accessories will never go out of style, and throughout the years, new styles have come to the forefront. Highly decorated or beaded hair clips have been on-trend for decades and are a great way to pin hair out of your face while still looking fabulous. More recently, brides are also accompanying their hair accessories with statement earrings. Other alternative hair accessories can be a flower also visible in your bouquet.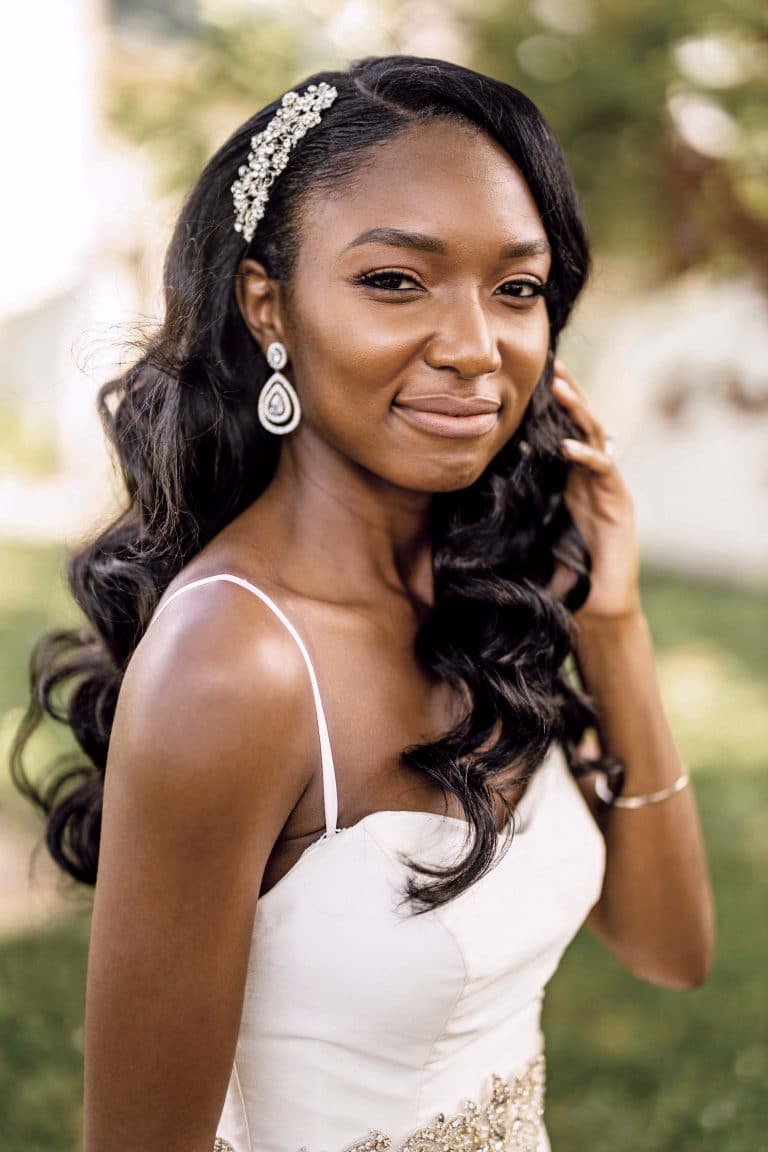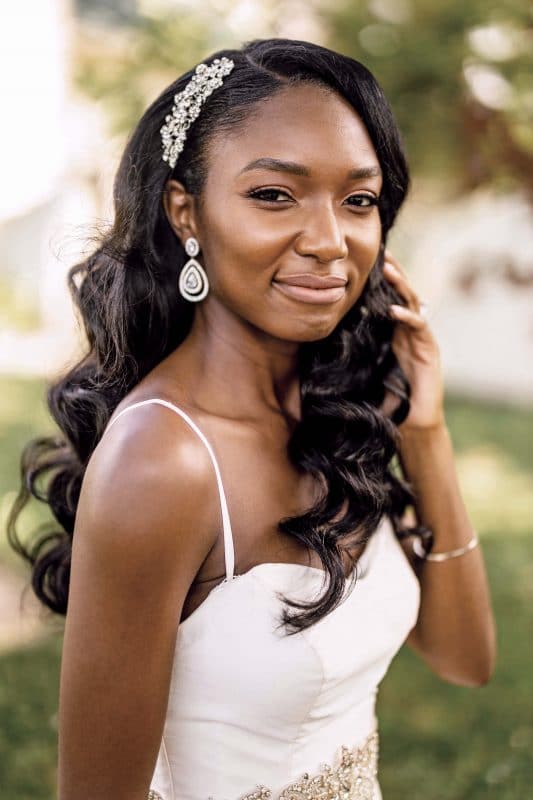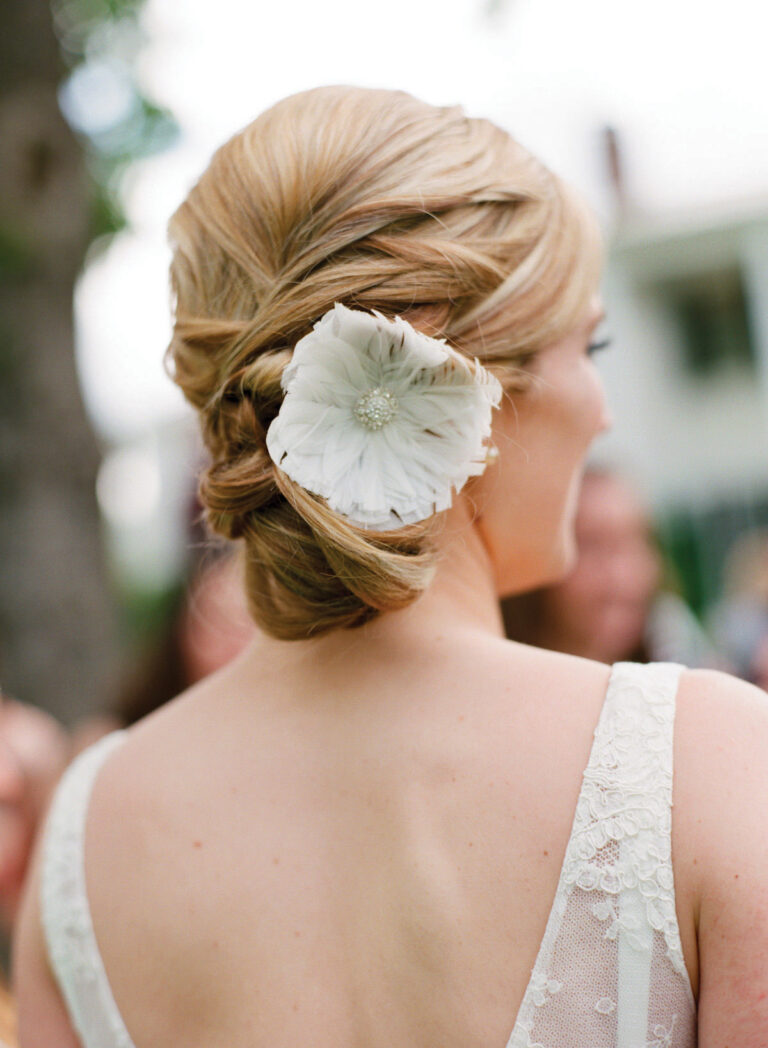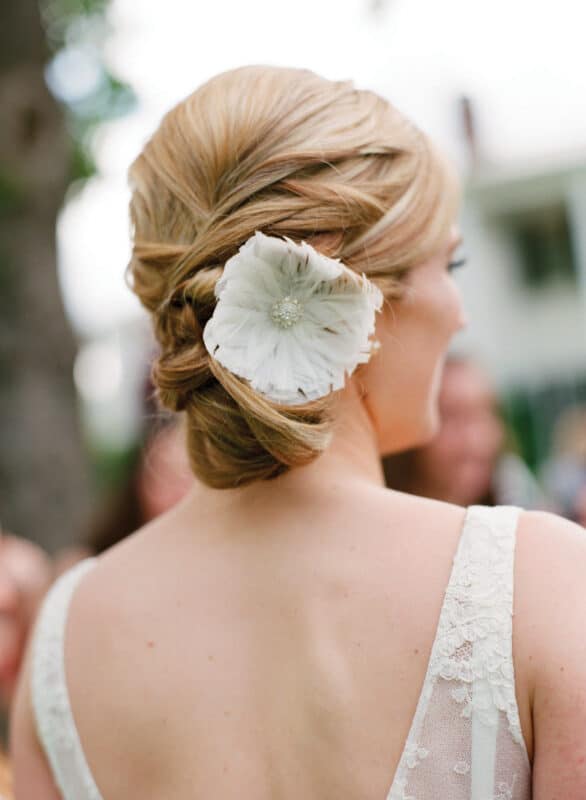 Photo 1 & Lead Photo: Mason Photography | Photo 2: Jen Fariello Photography
Virginia Hairstyle Tips
During the warmer months in Virginia, humidity and frizz are a bride's obstacle. To help counter weather, make sure your hairstylist applies plenty of hair product, and pack some extra for reapplying before pictures. Some brides have even chosen to sport two hairstyles on their wedding day in Virginia—one for their ceremony and one for their reception. For your big day, just be sure to plan ahead to help minimize any hair stress.
More Beauty Trends
For more beauty trends like engagement ring style or tips for the groom, see our Beauty Trends section and Follow us on Pinterest!
A Virginia native, FRANCIS SWINSON is currently attending school at the University of Virginia and loves to write about the many meaningful adventures that come with living here.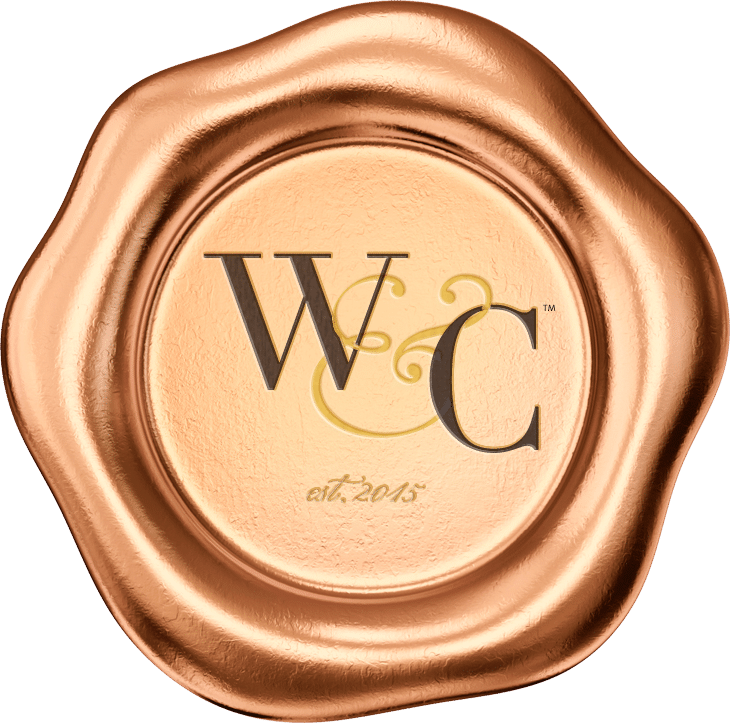 Virginia Wine & Country celebrates elevated living in Virginia Wine Country. Virginia Wine & Country Life is a semi-annual luxury print magazine with a full digital presence. The Virginia Wine & Country Gold Book is an annual guide to the top award-winning wines, wineries and experiences in Virginia Wine Country. The annual Virginia Wine & Country Wedding Planner is an art book of elegant Virginia weddings. The brand includes the Virginia Wine & Country Shop in Ivy, Va. It is a beautiful lifestyle boutique that brings the pages of the magazines to life. Virginia Wine & Country tells the stories of Virginia wineries, the farm-to-table movement, luxury travel, entertaining, art and the elegant country lifestyle. Ivy Life & Style Media also provides branding, web design and PR services for the wine industry.