A Radiant Real Wedding at Veritas Vineyards & Winery in Virginia
Emily walked down the aisle at Veritas on September 7, 2019. She and John spent their day surrounded by loved ones and celebrated on all sides, marking a joyous beginning to their marriage. After an outdoor ceremony overlooking the vineyard, the pair celebrated with a reception, having guests eat, drink, and dance throughout the night, embracing them with love and support and starting the next chapter of their lives on a great foot.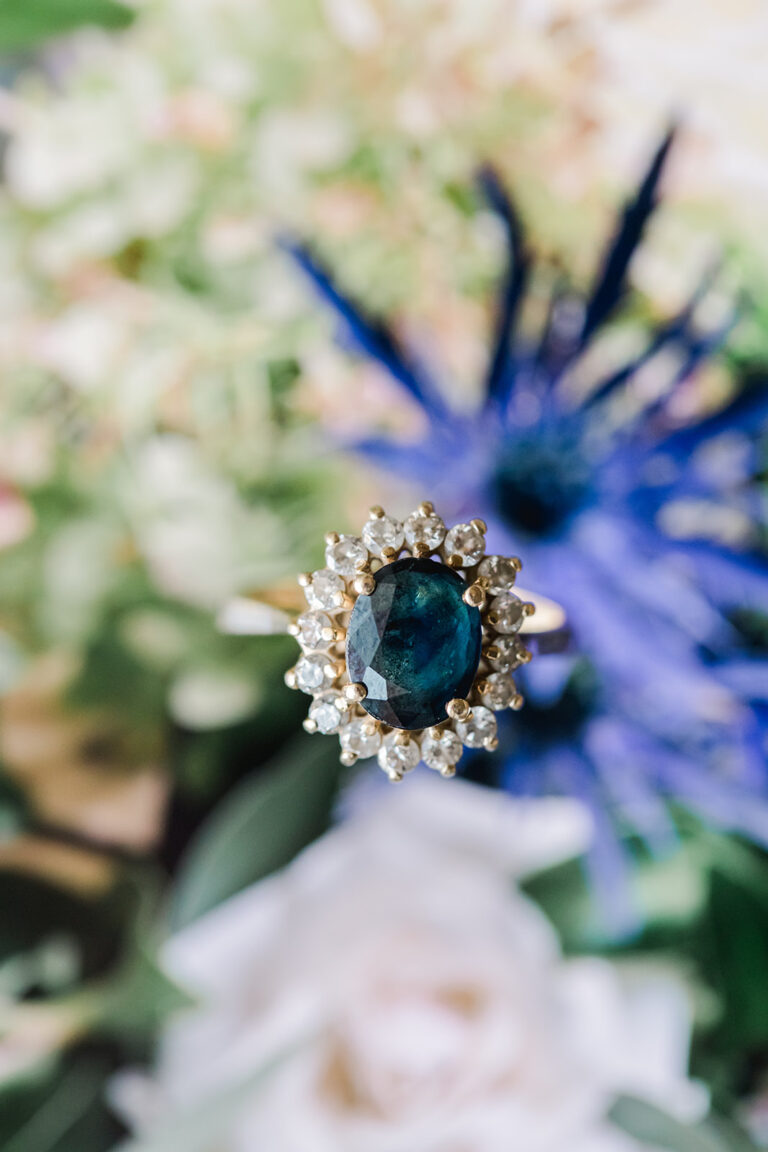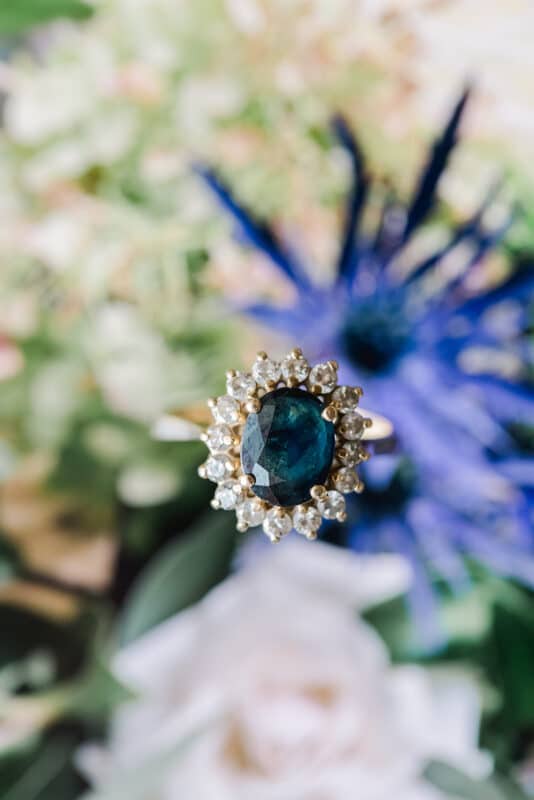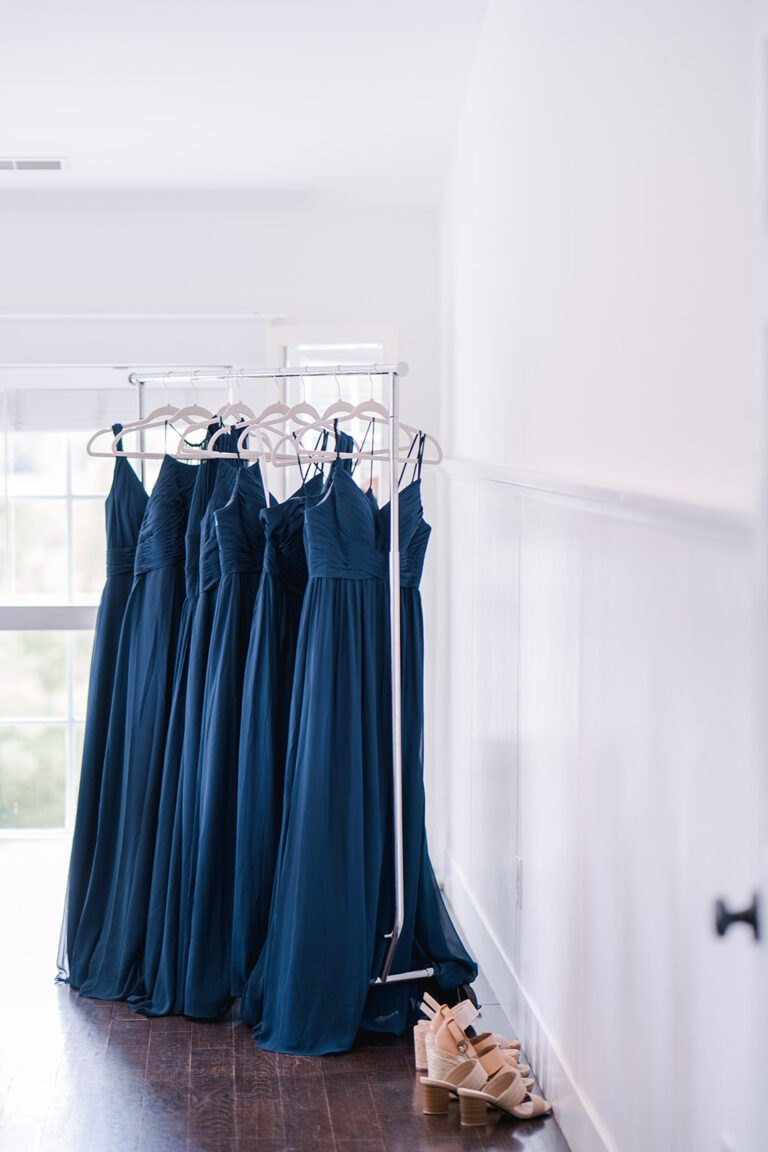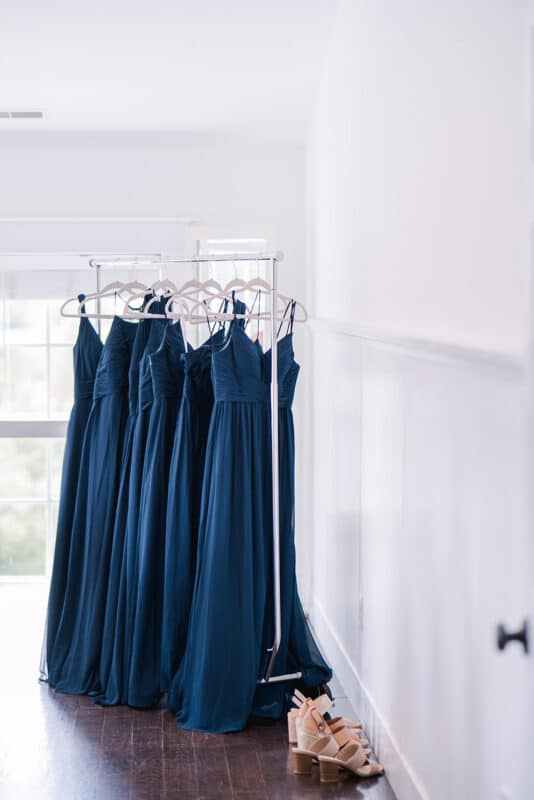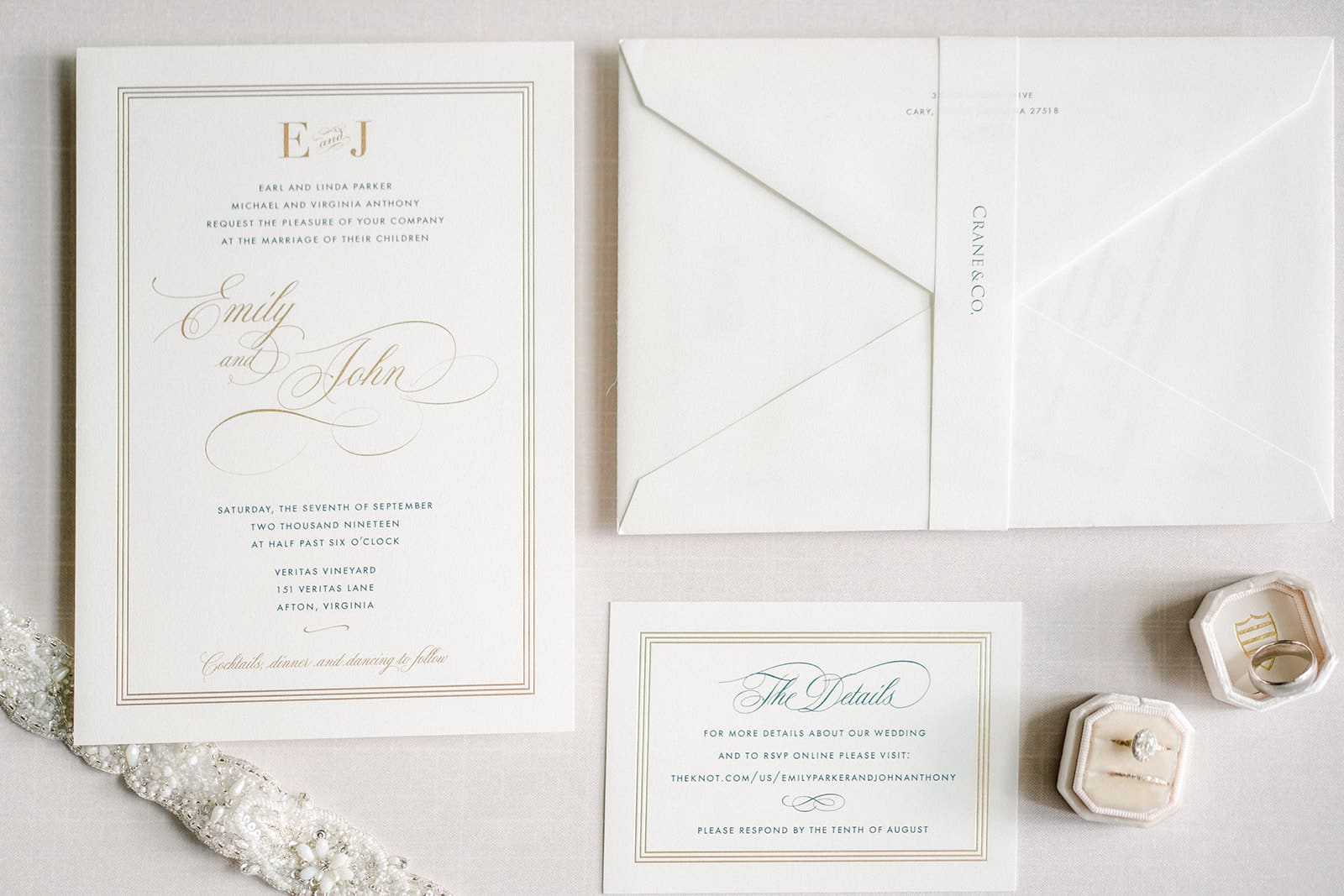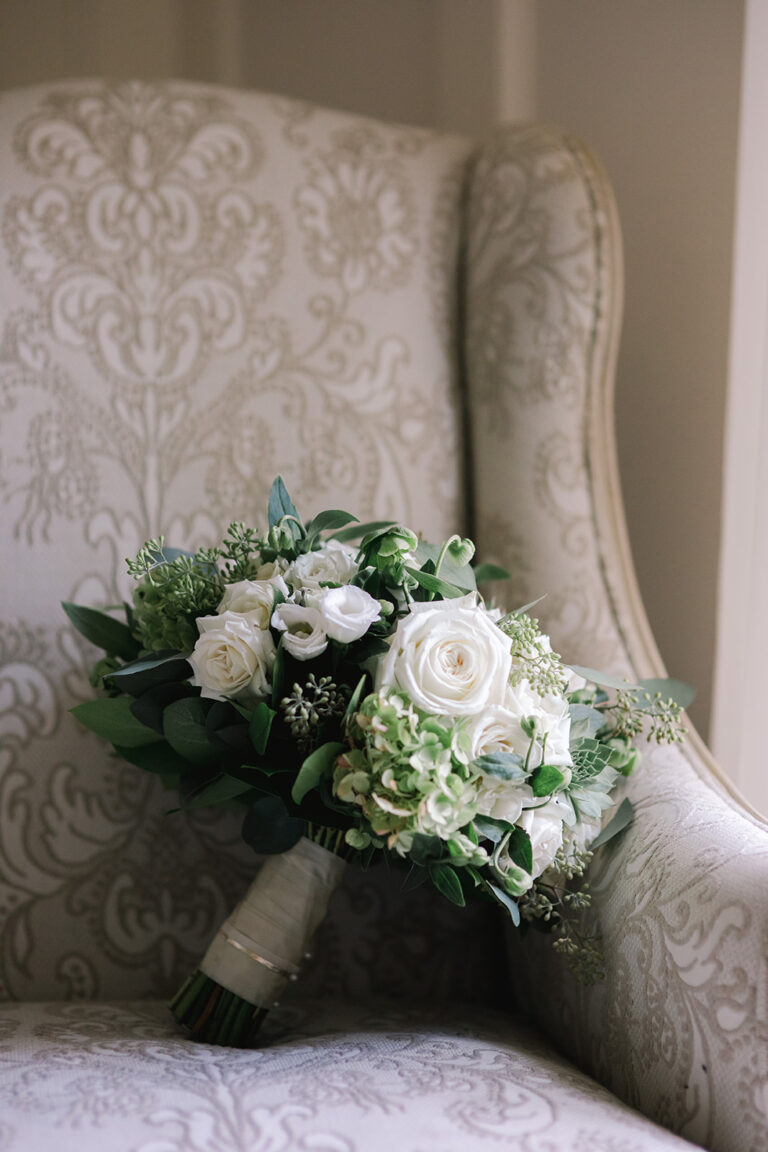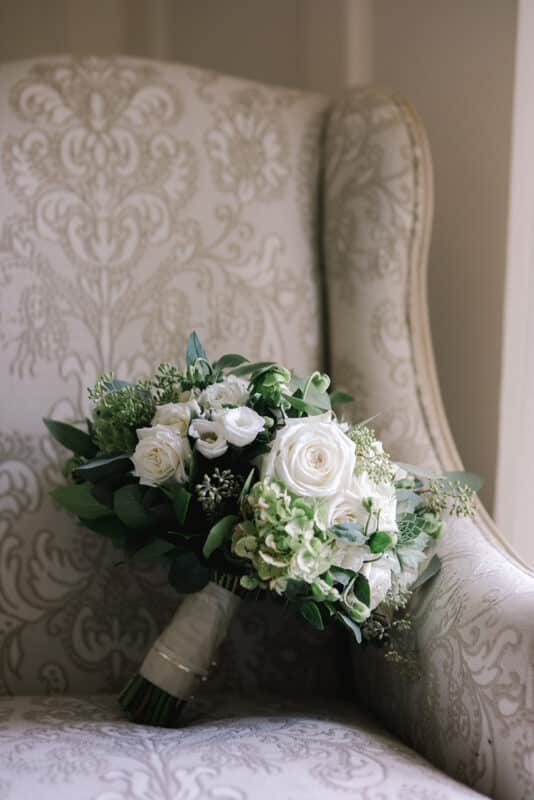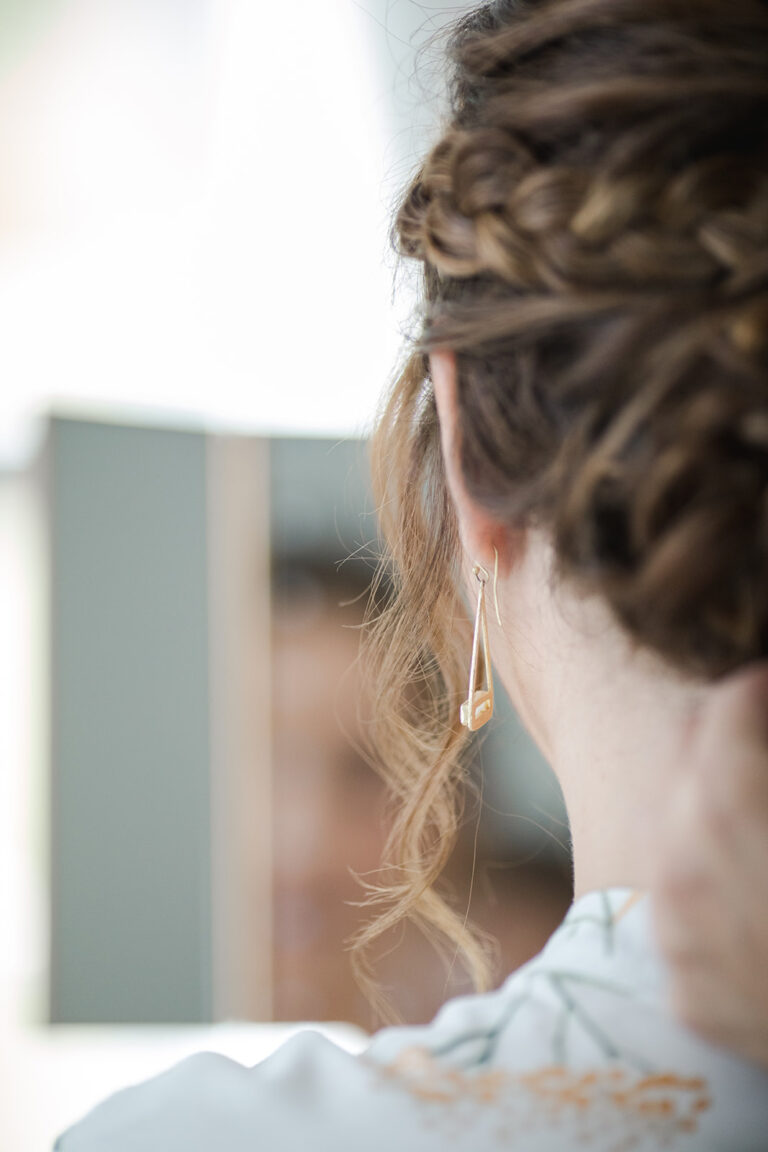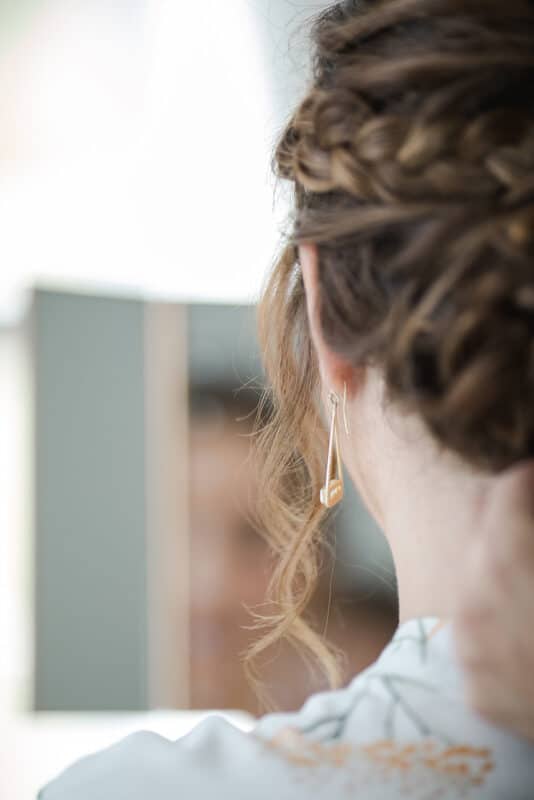 To begin the day, Emily and John got ready separately with their bridesmaids and groomsmen. Emily spent the morning with eight of her closest friends and the couple's dog, Sebastian. Bridesmaids were gifted with matching floral pajama sets, and spent the morning drinking champagne while getting pampered, both by each other and by professional hair stylists and makeup artists. The bridesmaids wore floor-length navy gowns, each with a different type of neckline, allowing each woman to show her own personal style while still coordinating with the bridal party. 
Emily was gorgeous wearing a strapless lace bodice with a full skirt. The detailing of the lace paired perfectly with the simple fabric and silhouette of the skirt, allowing the lace to speak for itself. The bride wore her hair up, emphasizing the strapless neckline. Emily embellished the look with diamond drop earrings, adding a hint of sparkle to the dress and framing her face beautifully. The addition of her chapel-length veil completed the look, creating a simple yet striking look on a gorgeous bride.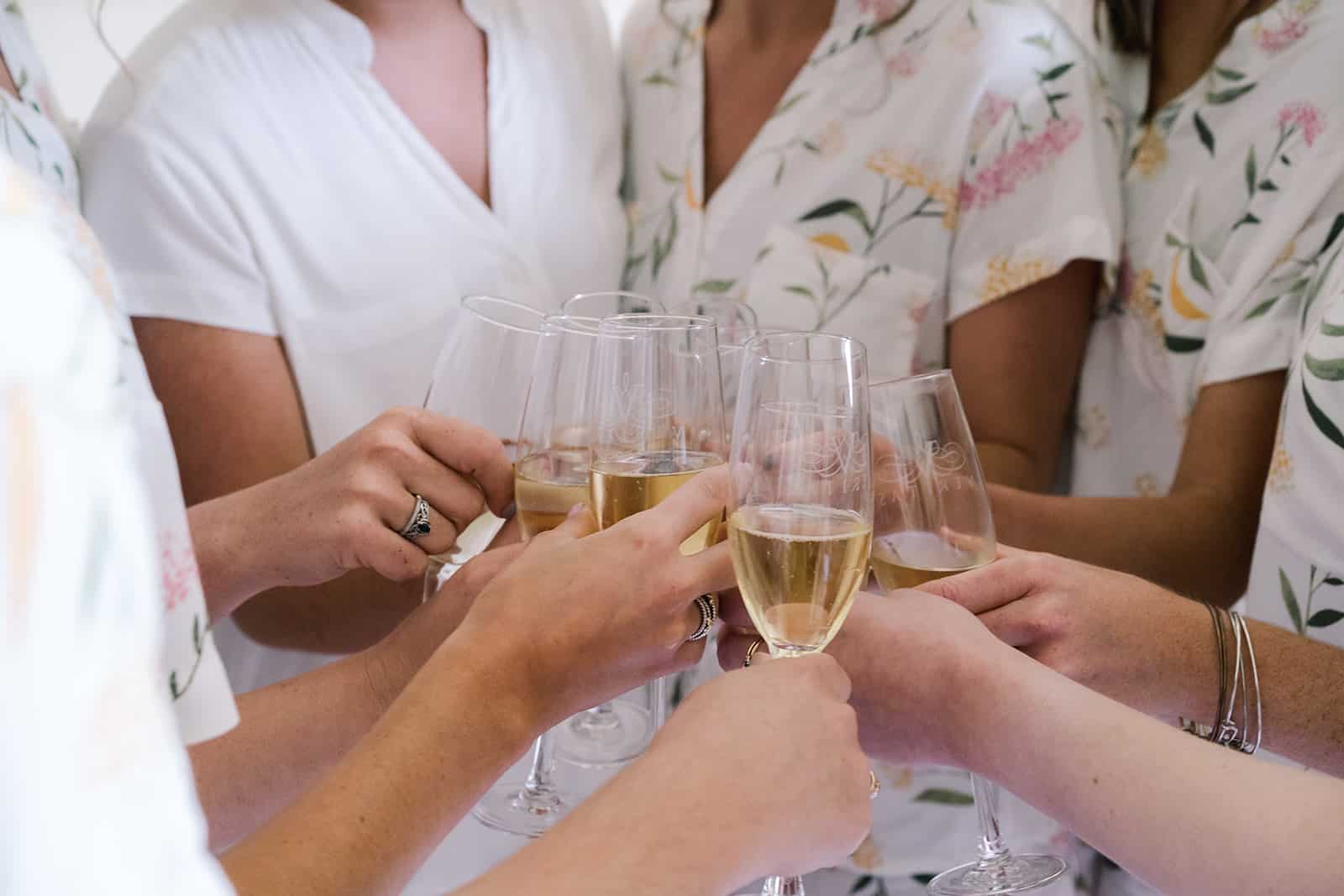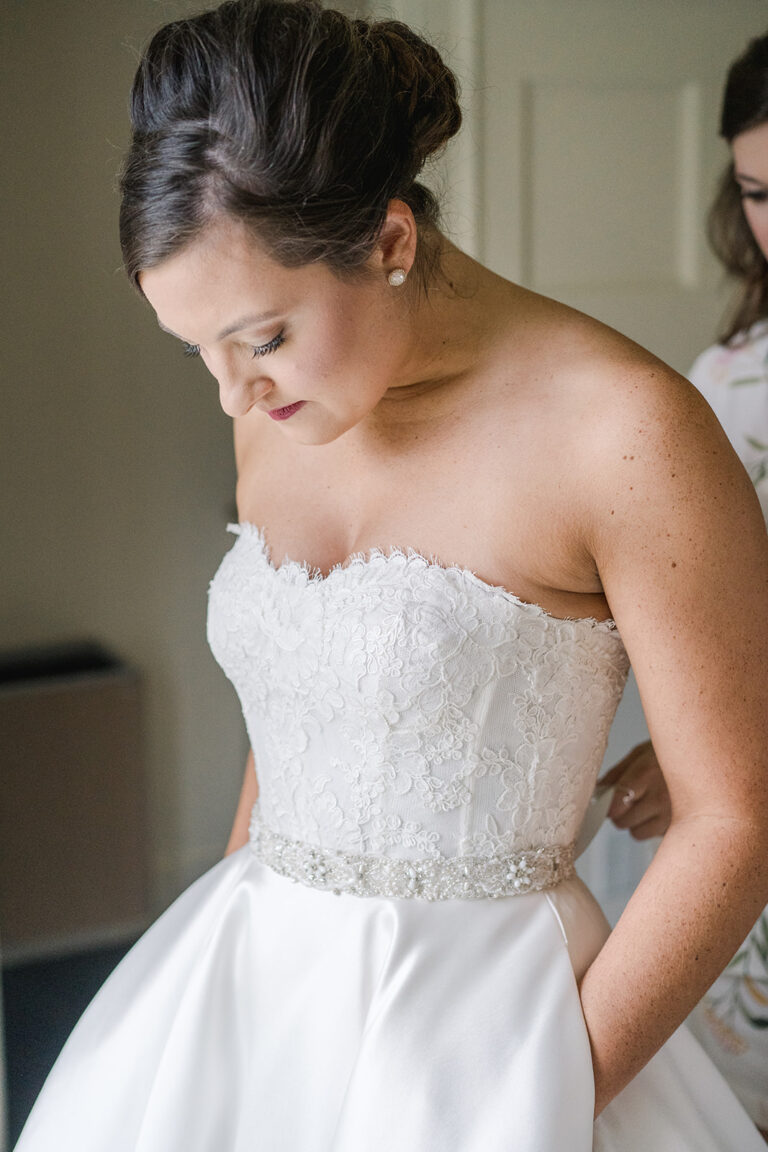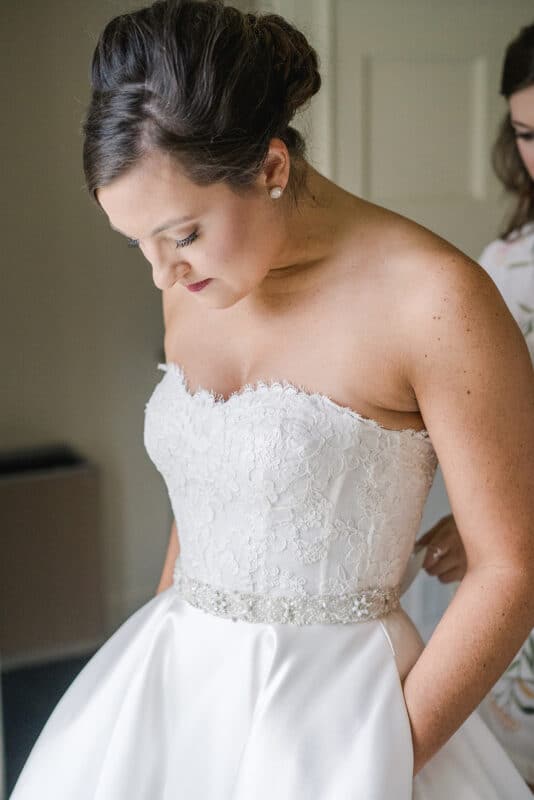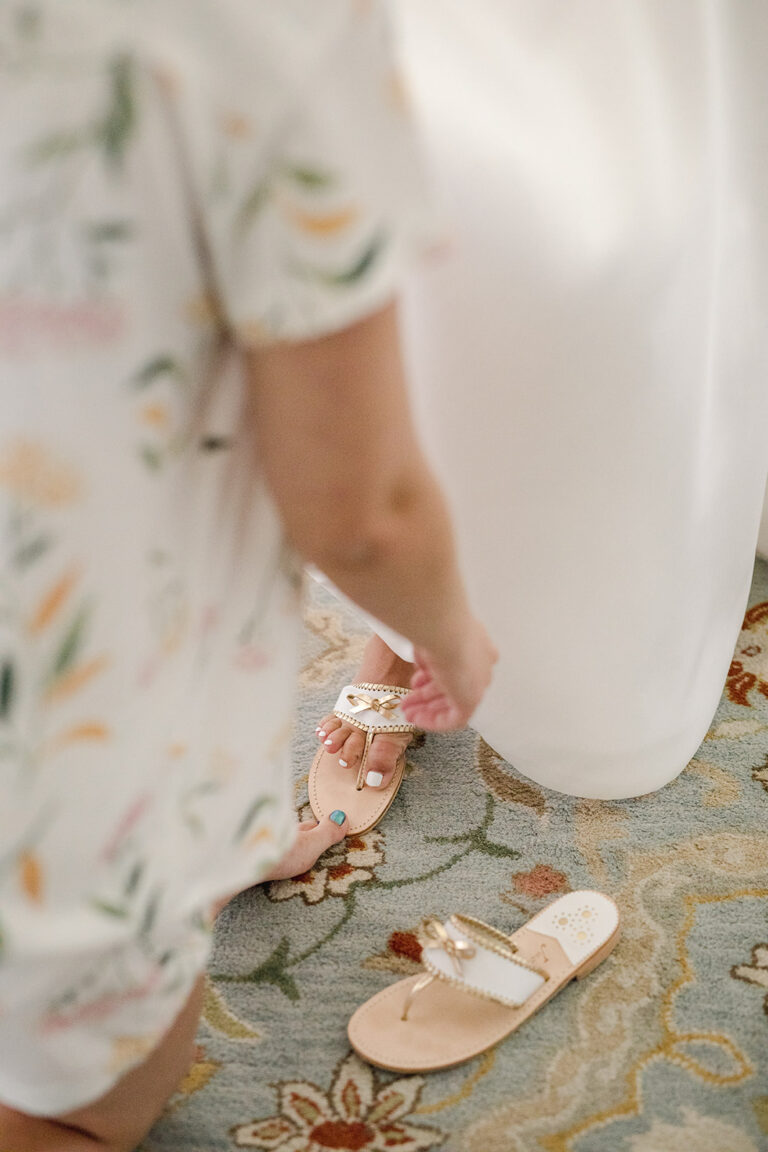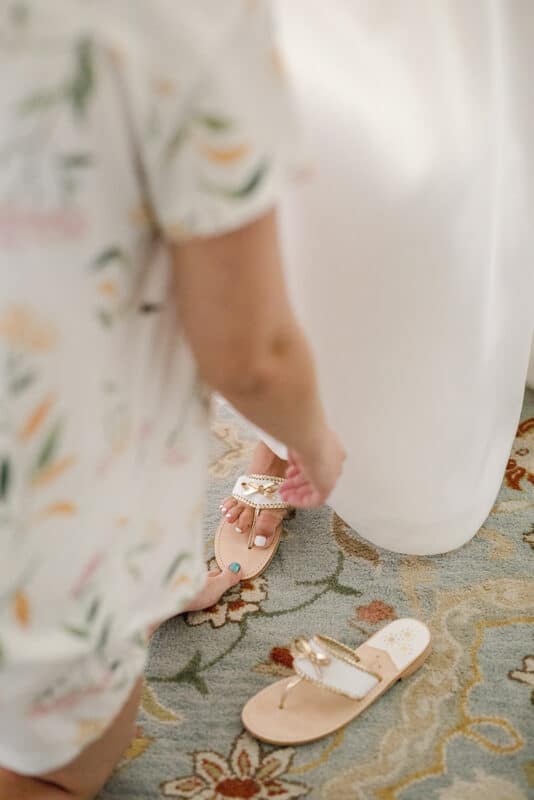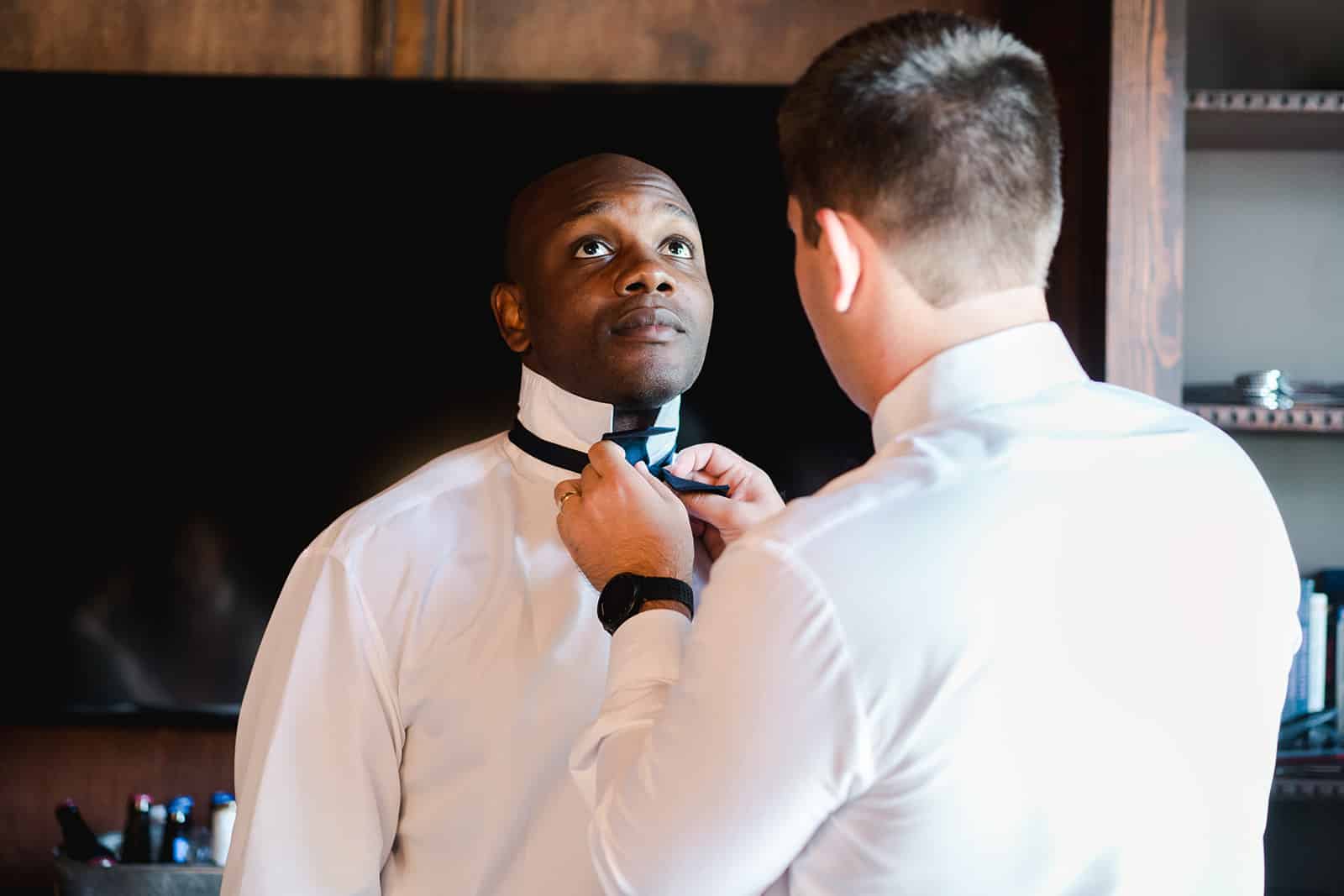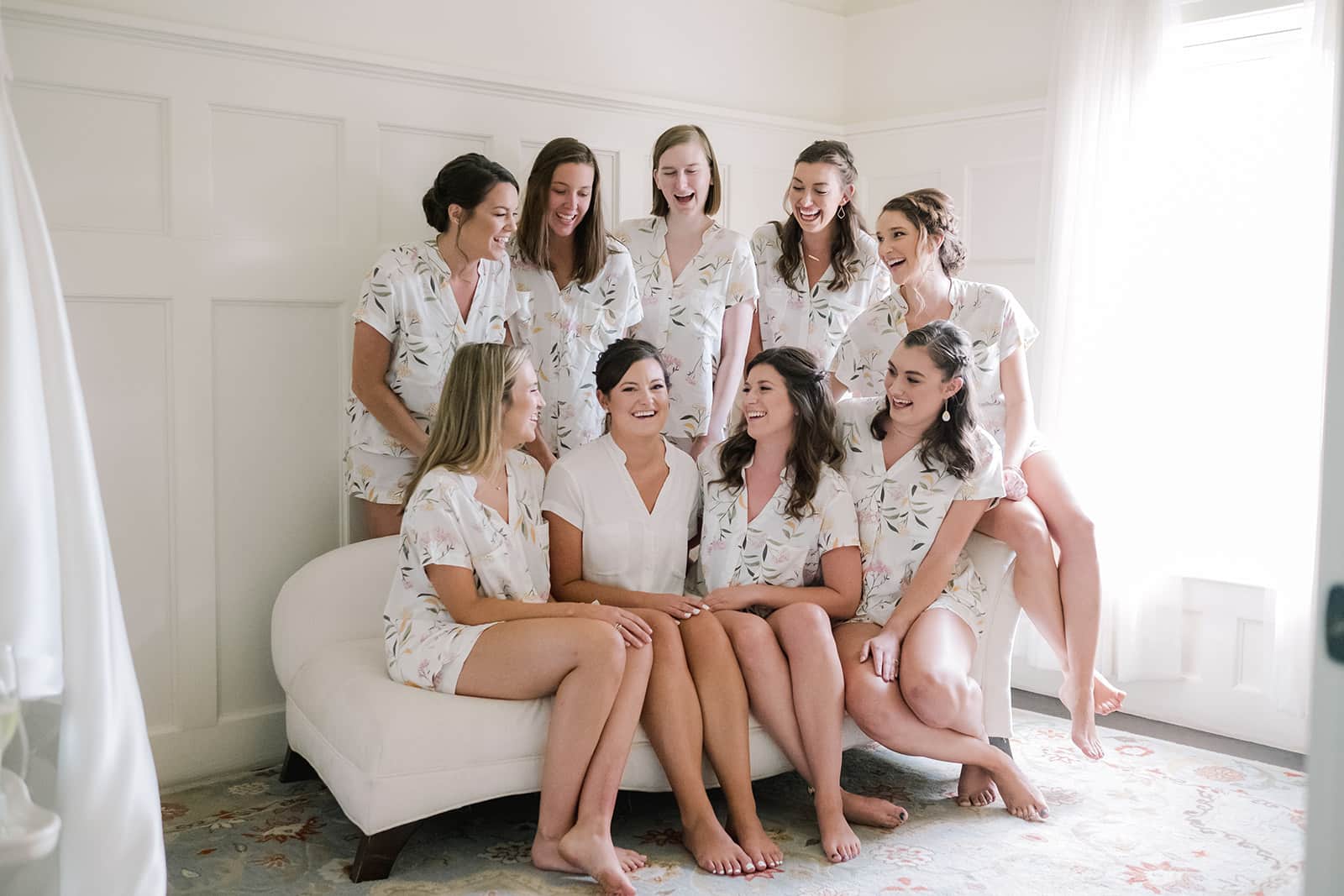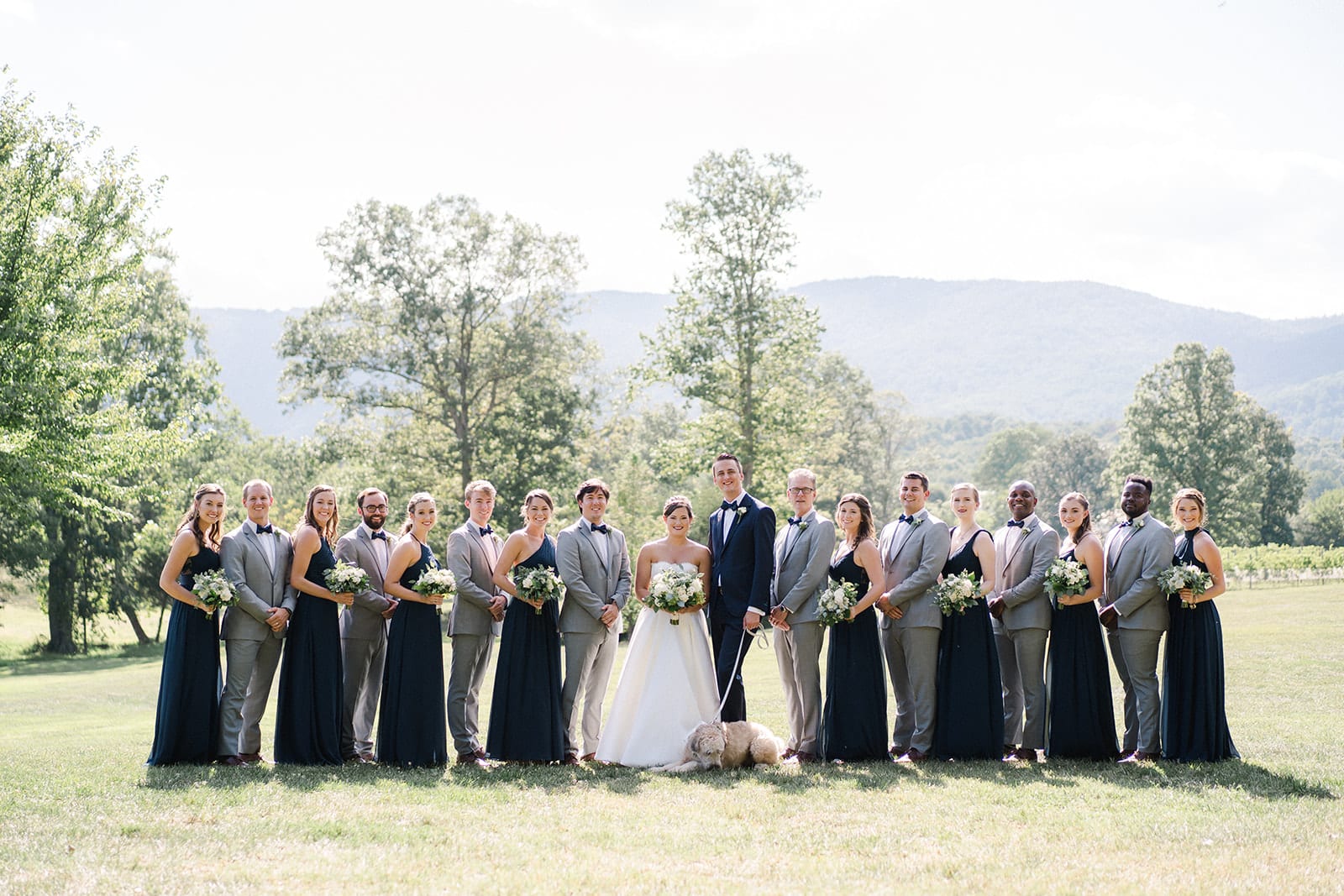 John got ready with eight of his closest friends, starting his wedding day on a fun note as the men spent time together dancing and joking. The groomsmen all wore gray suits and brown shoes  with navy bowties to match the bridesmaids. John himself opted to wear navy, standing apart from his groomsmen but still coordinating with the rest of the party. On his left lapel, opposite his boutonniere, he wore a giraffe pin, adding additional personal flair to his outfit and further separating his look from the rest of his groomsmen. The couple's dog, Sebastian, looked equally handsome, wearing a wreath of flowers coordinating to the bridesmaids' bouquets.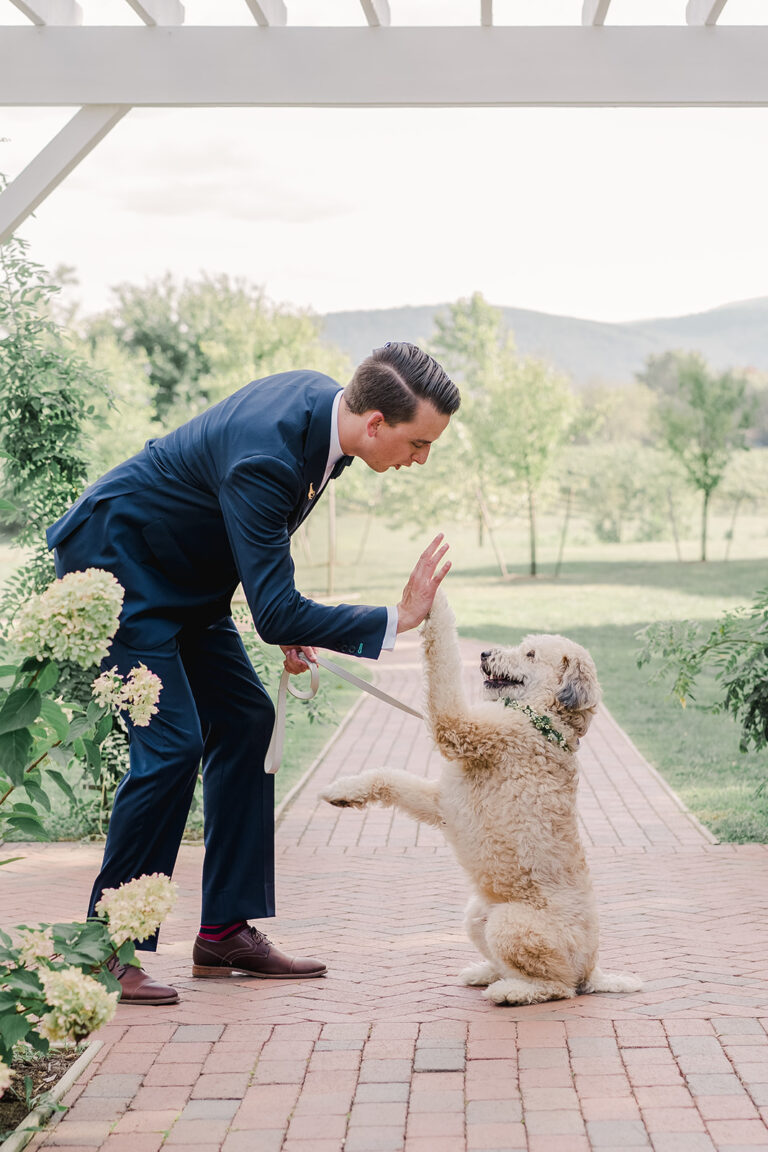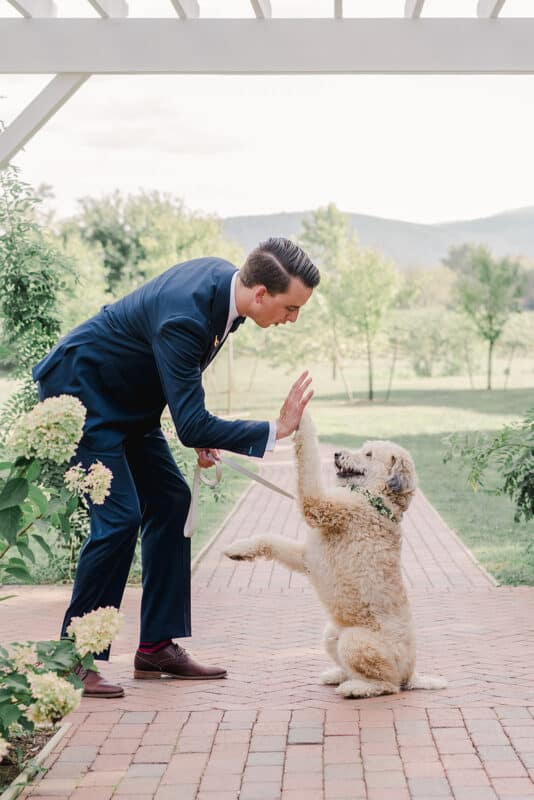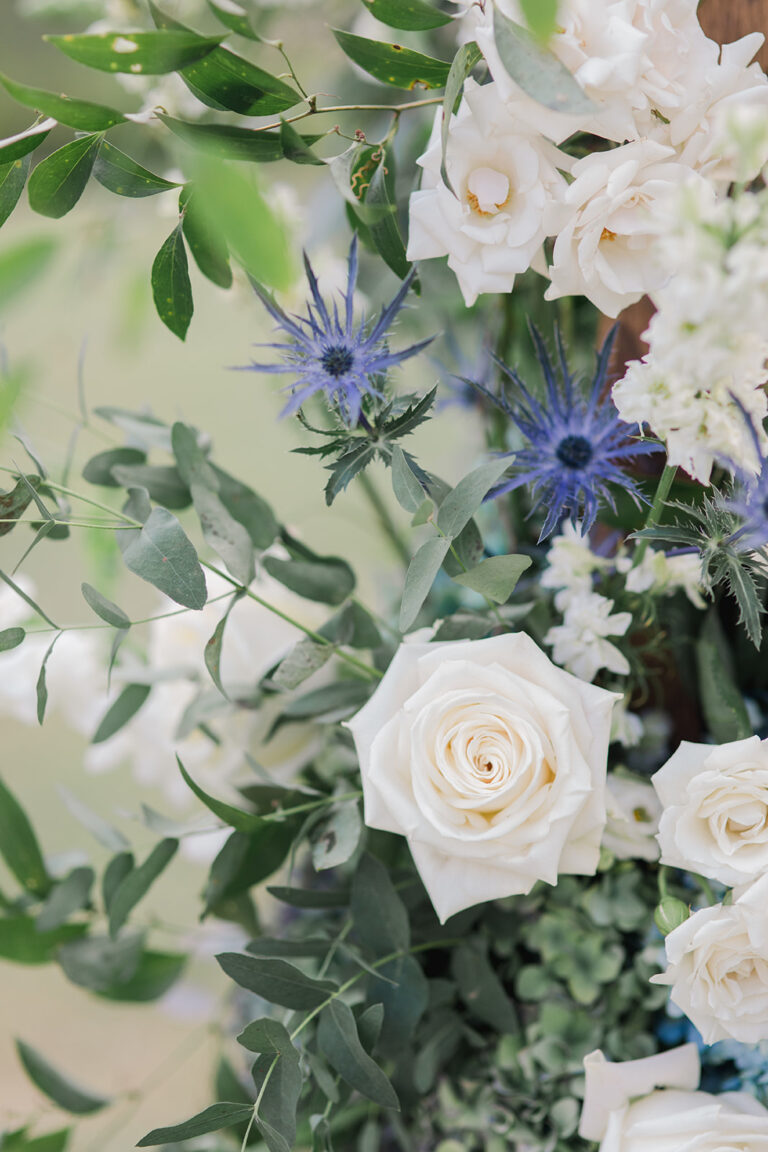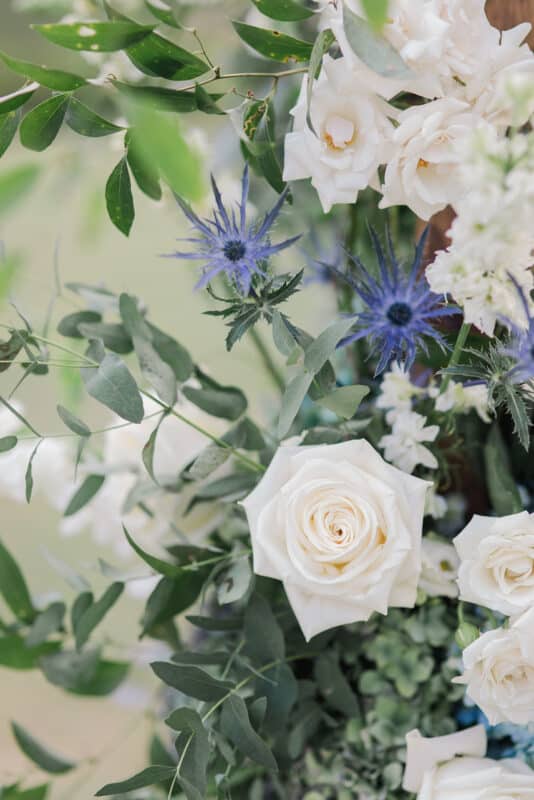 Emily and John said their vows in an outdoor ceremony, overlooking the vineyard and standing underneath an arch of white flowers, succulents, and greenery that matched the bride and bridesmaids' bouquets. They read vows they wrote themselves, adding a touching personal moment into the ceremony and emphasizing the deep love they feel for one another. On either side they were joined by their bridal party and dog, as their vows were witnessed by supportive, loving friends and family. After the ceremony, the couple walked back down the aisle as newlyweds, with Sebastian following close behind.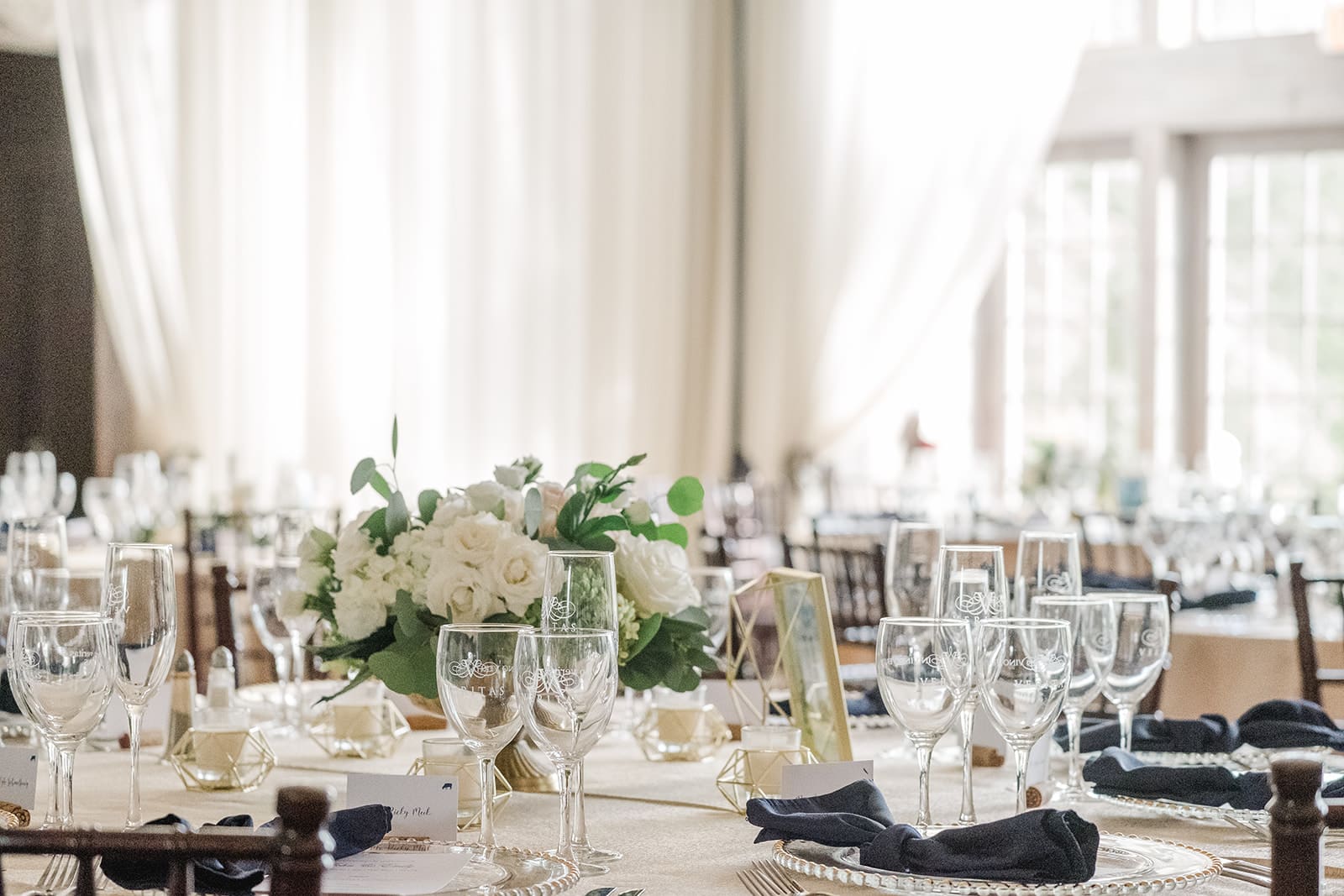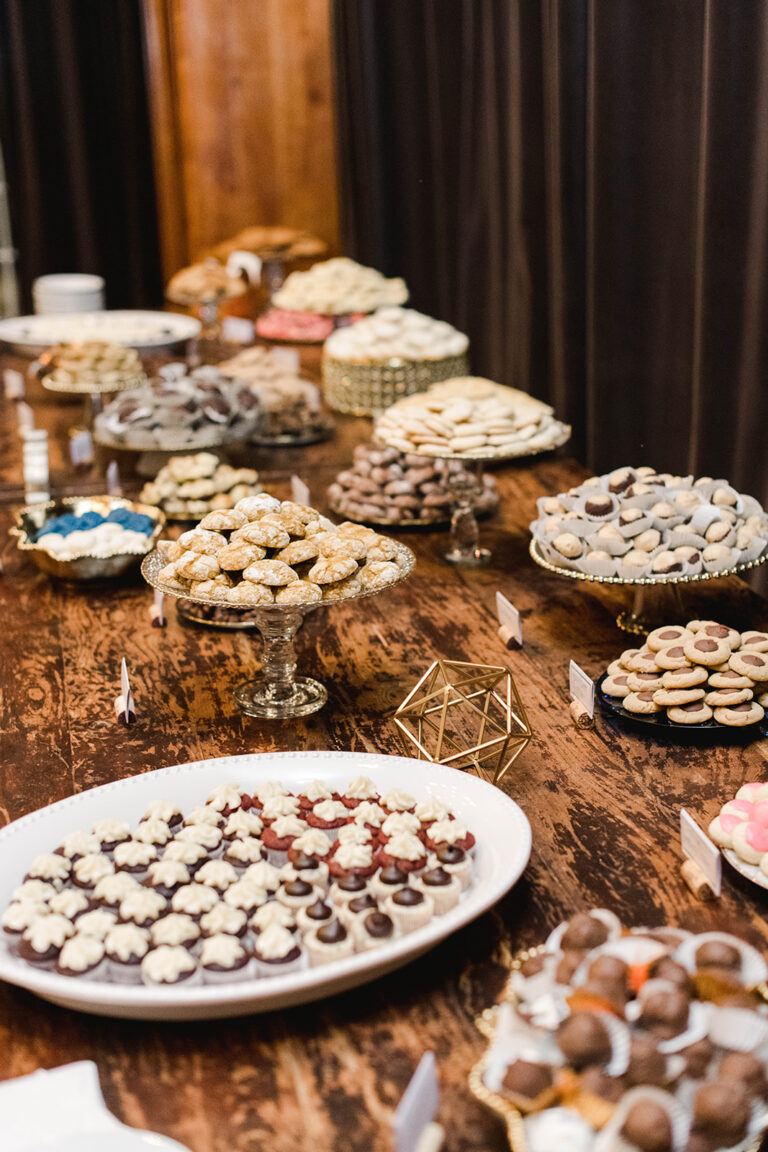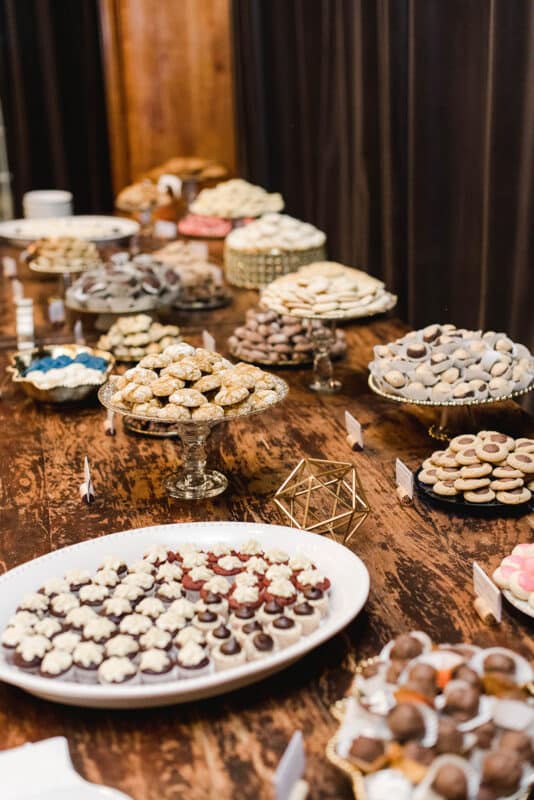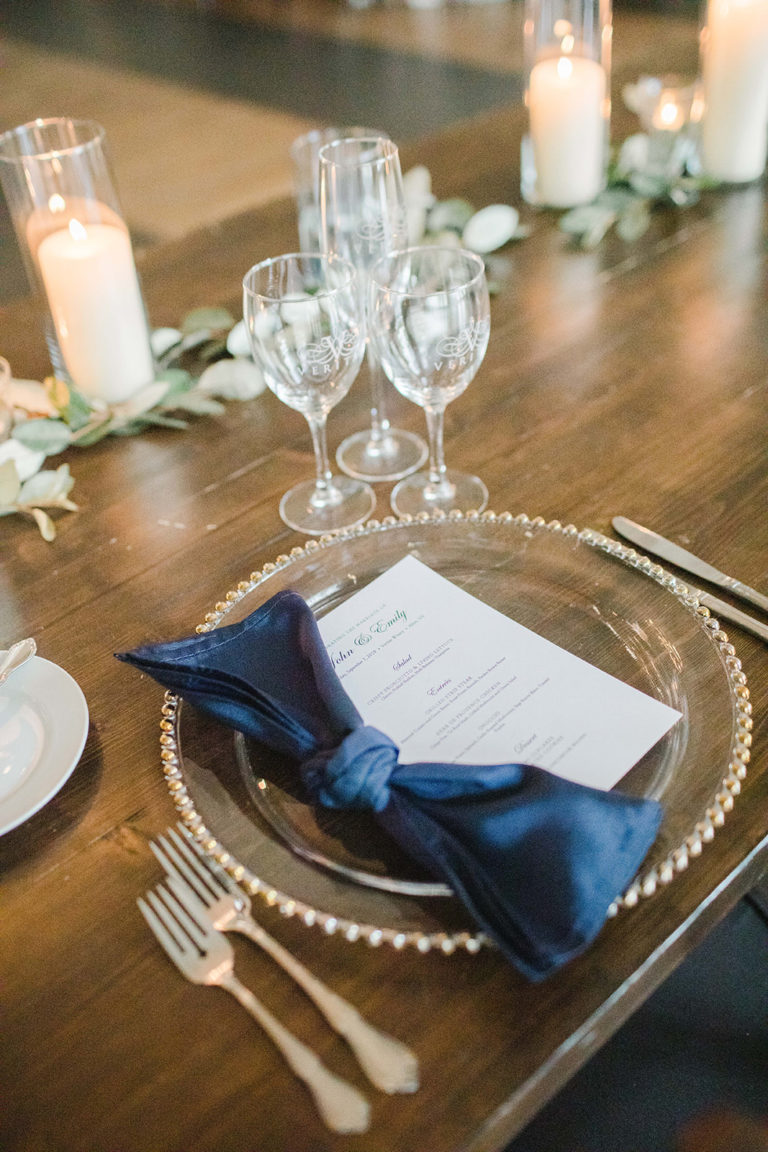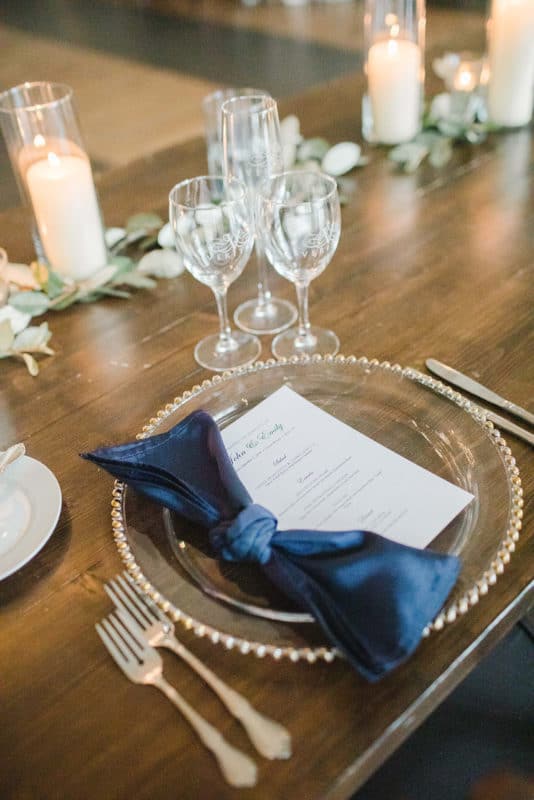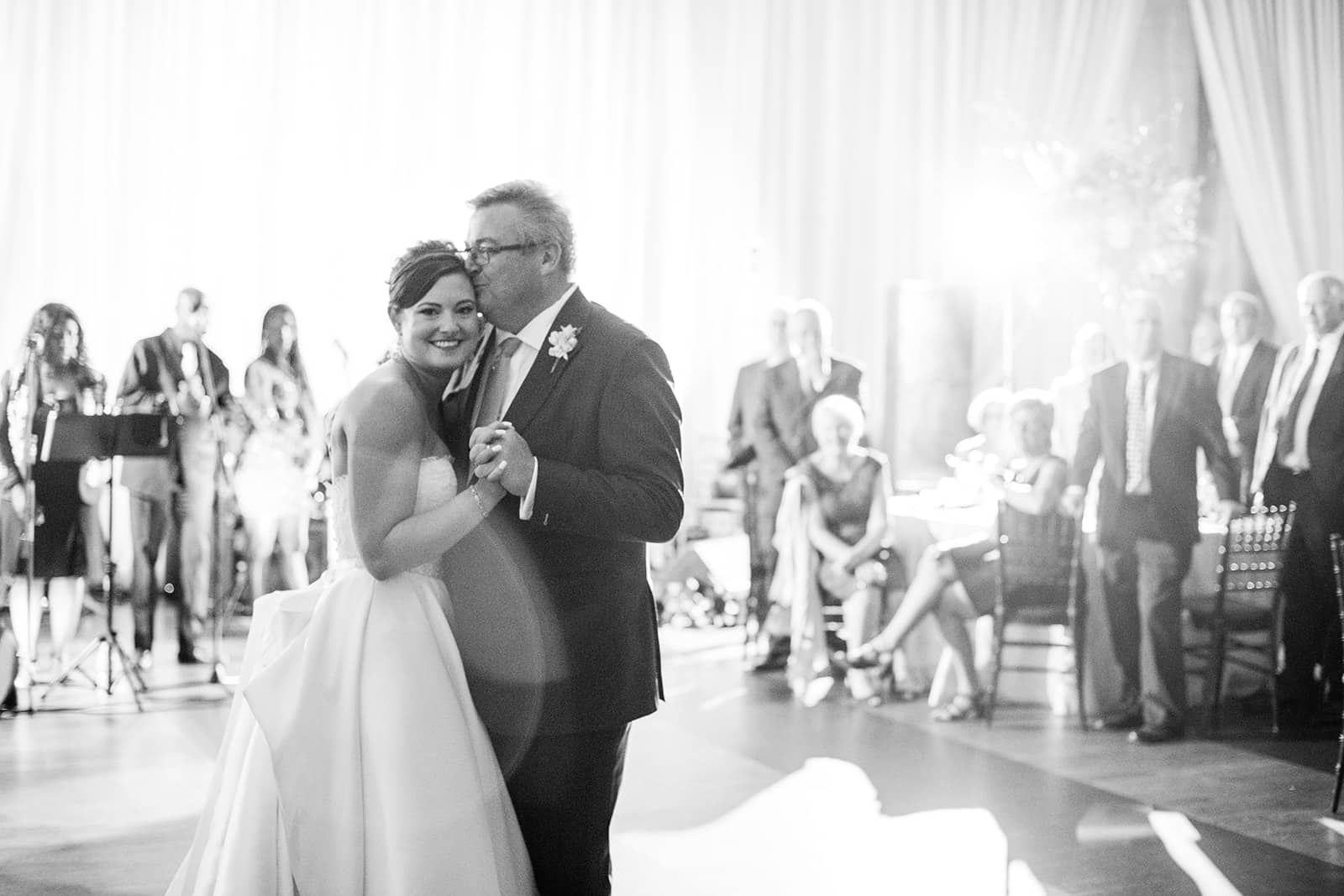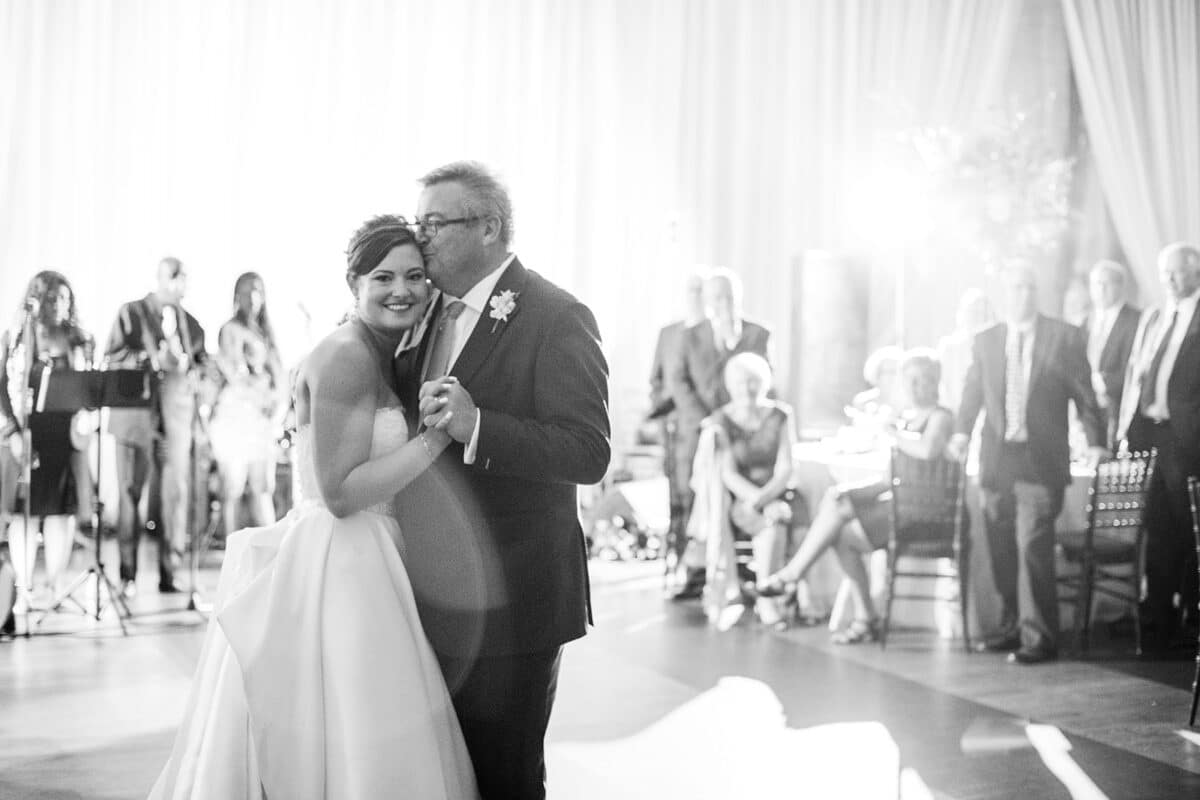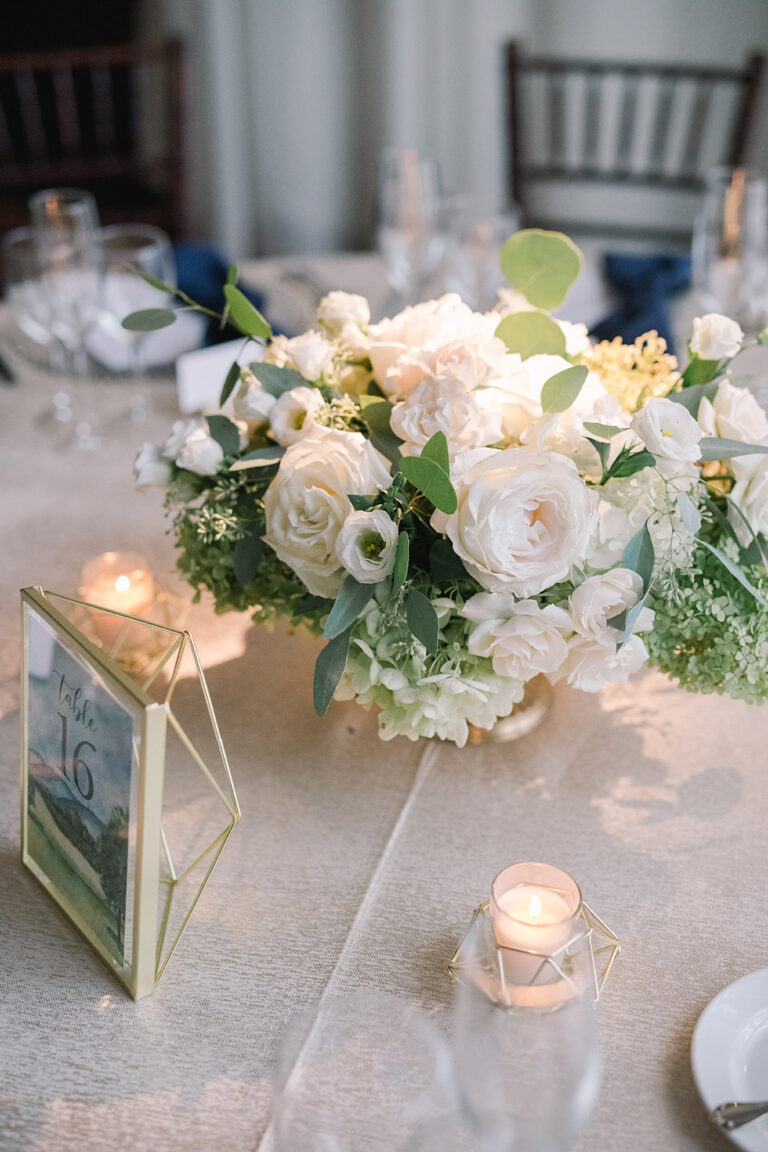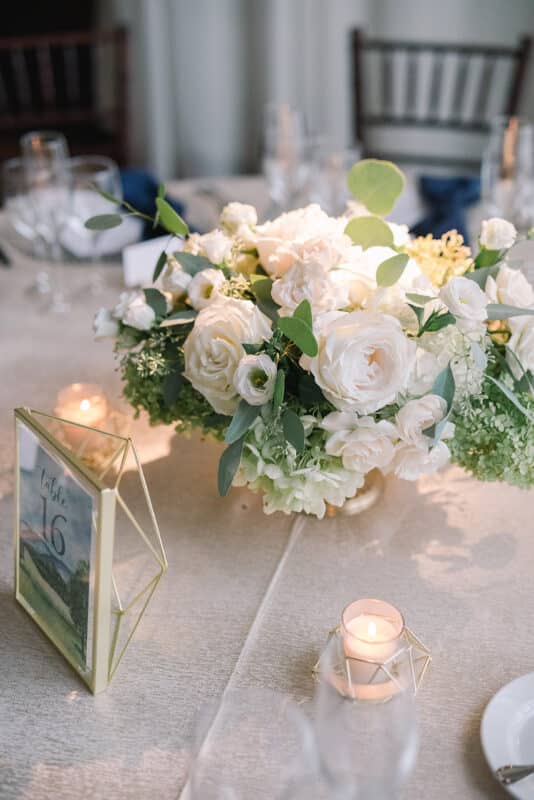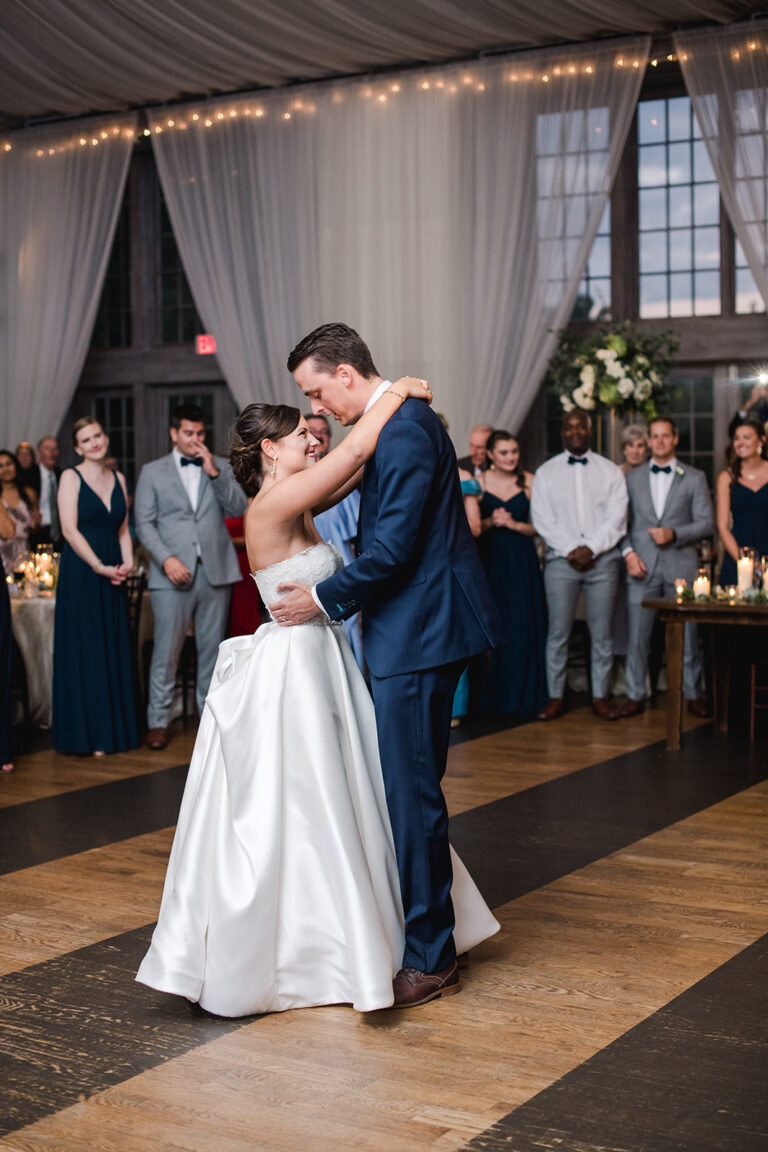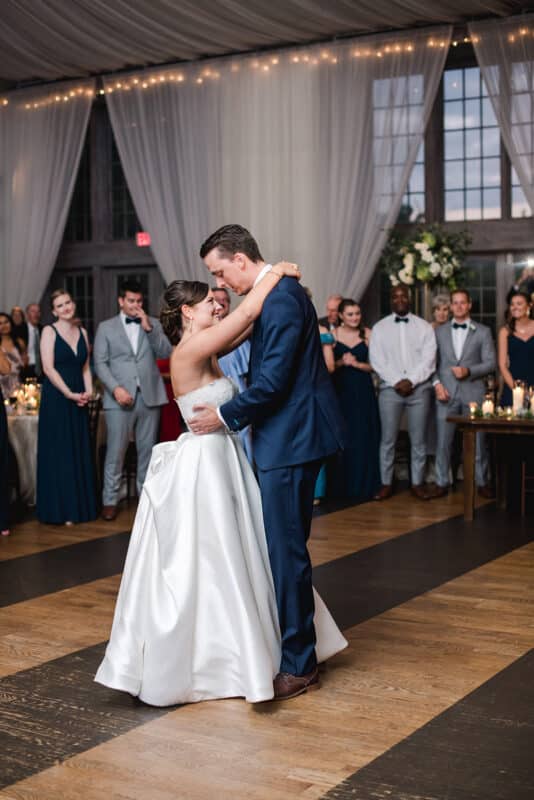 Guests then proceeded into the reception, where they had dinner to celebrate Emily and John's new marriage. The bridesmaids and groomsmen paired off to enter the building together, with each pair entering the reception to their announcement with their own flair. Finally, the newlyweds entered, kicking off the reception with their first dance. Throughout dinner, friends and family toasted the couple, sharing funny stories about the two and wishing them well in their marriage and in life.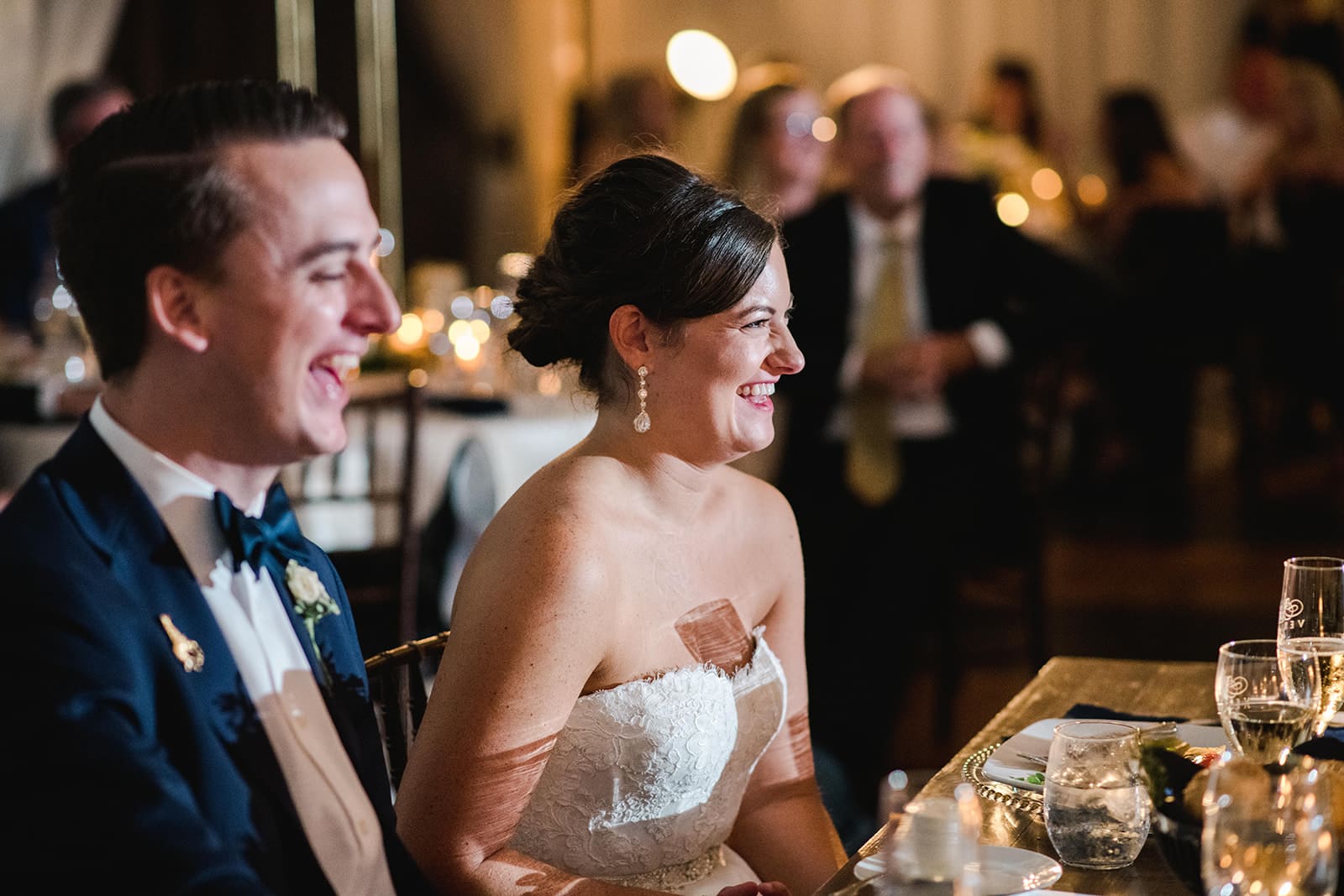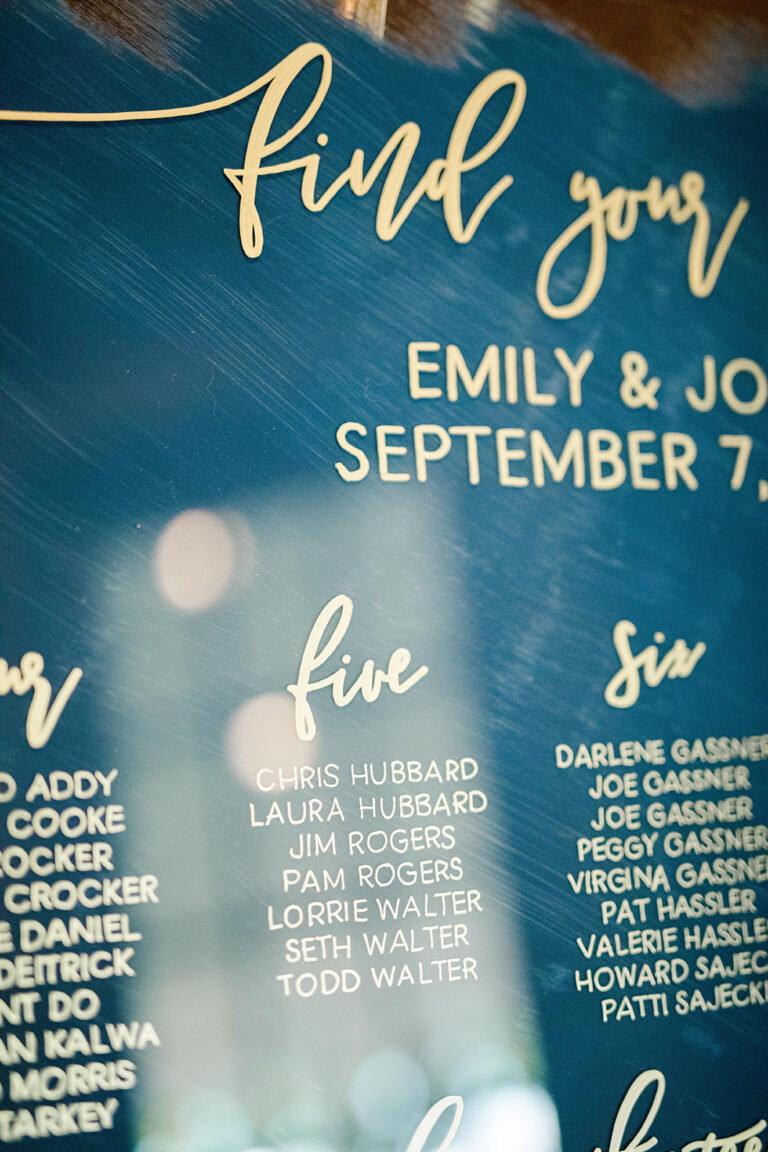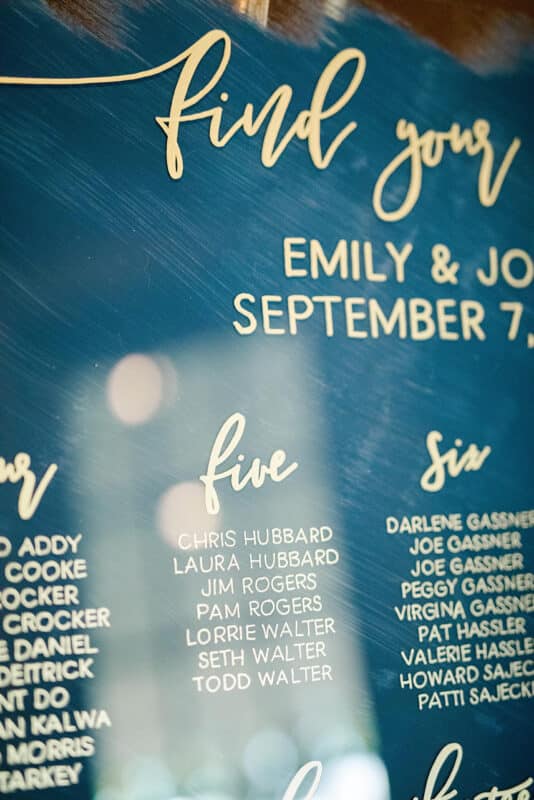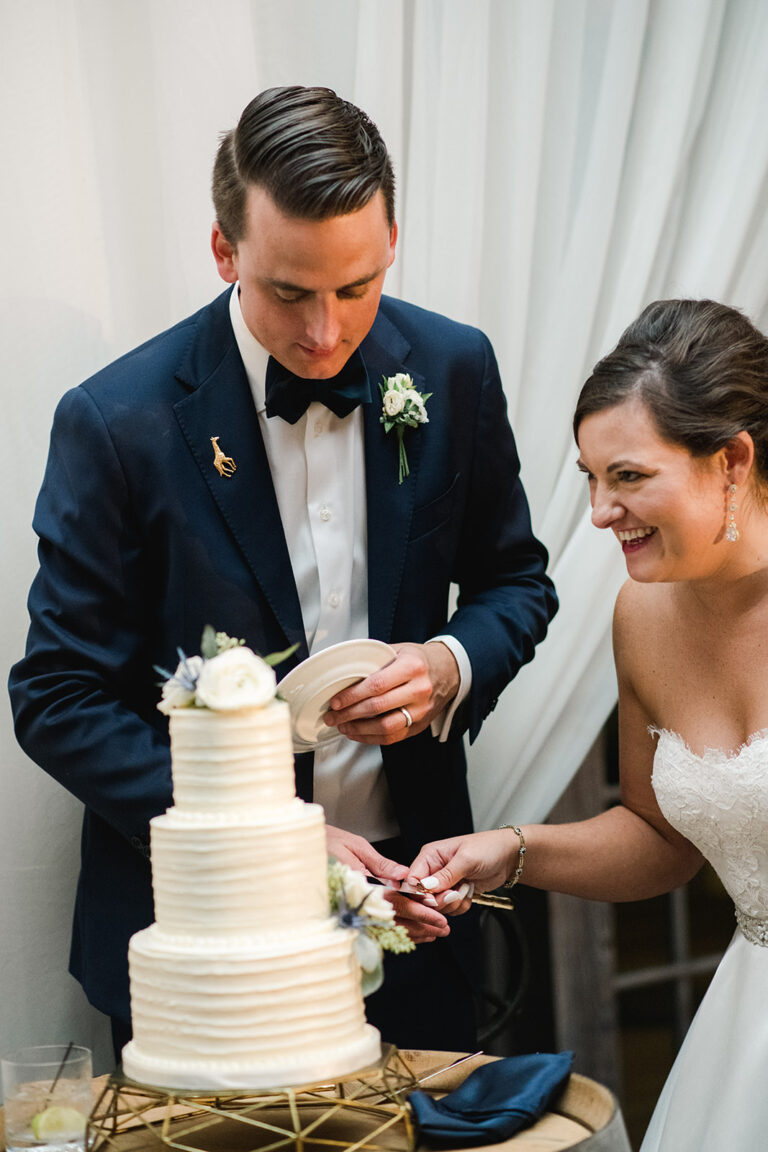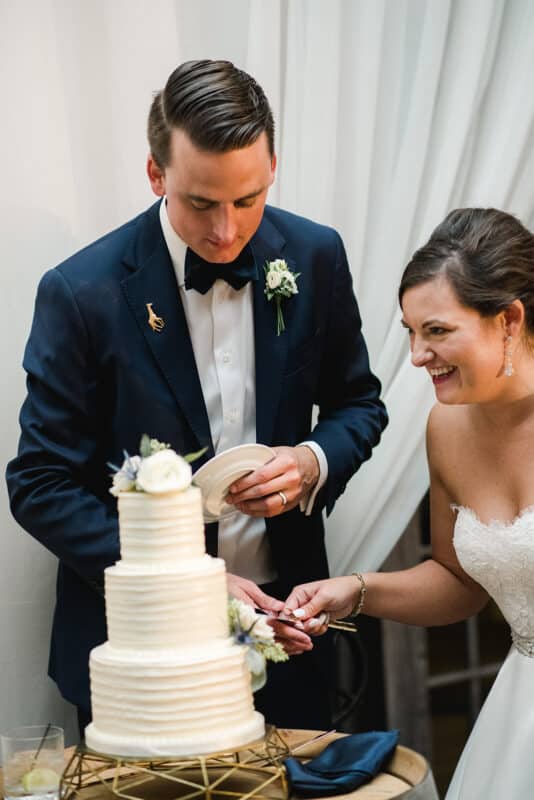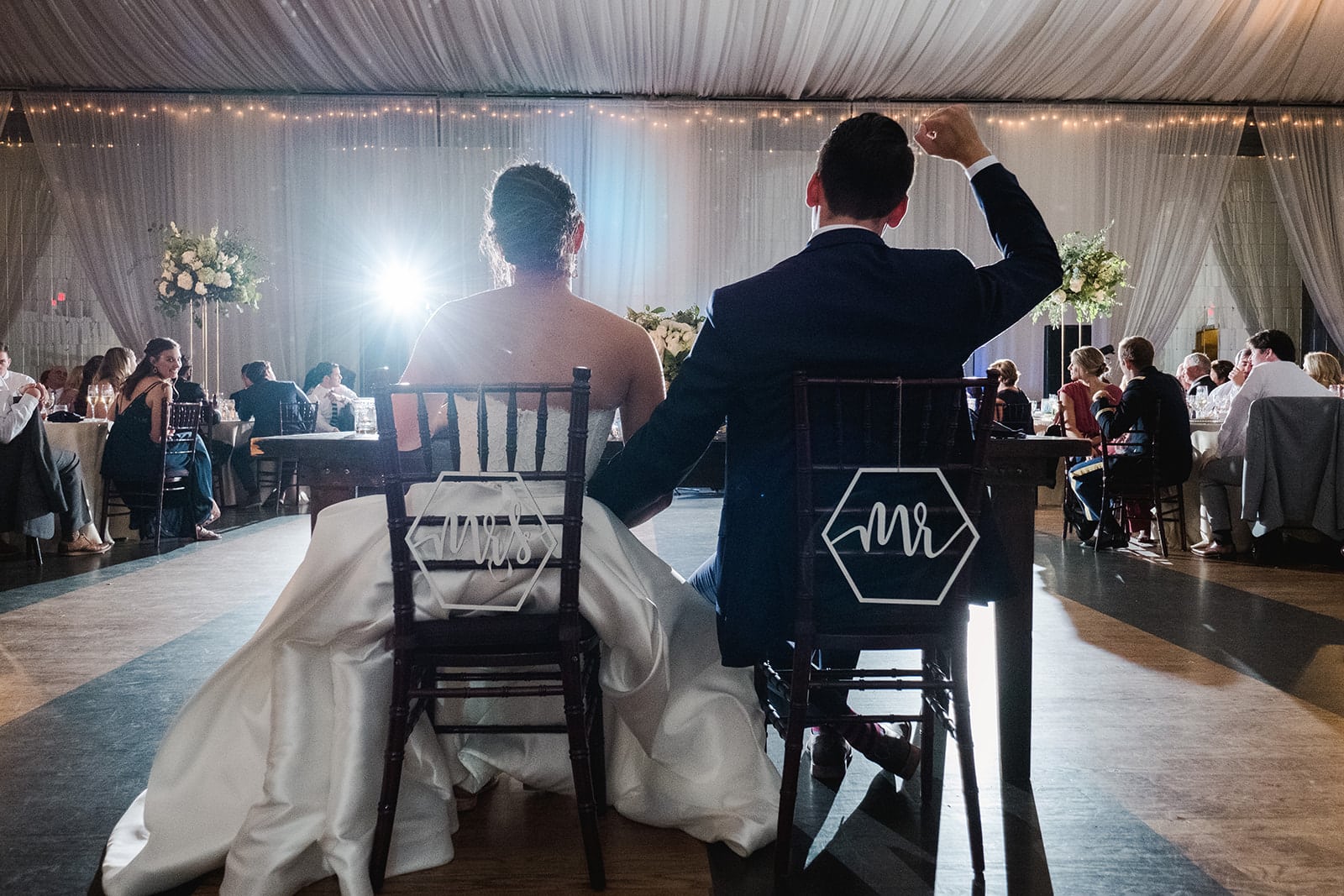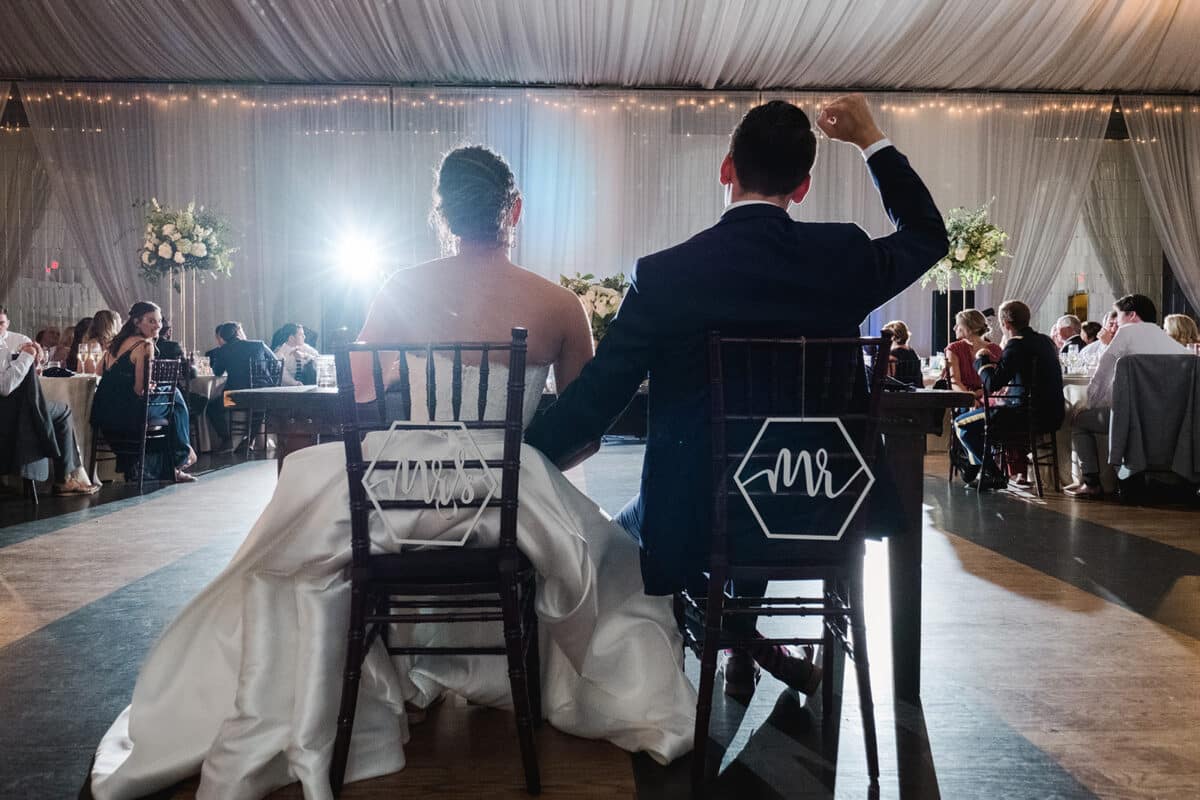 After dinner, guests showed off on the dance floor, enjoying the reception's live band and having fun in honor of Emily and John's marriage. Throughout the party, everyone was welcome to the cookie table, which was laden with homemade cookies from Emily and John's loved ones, adding another touch of personal love onto the day. Love was felt not only between the couple, but between all of their friends and family in attendance. The reception lasted into the night, showering the couple with happiness and love and starting their marriage with nothing but joy and fun.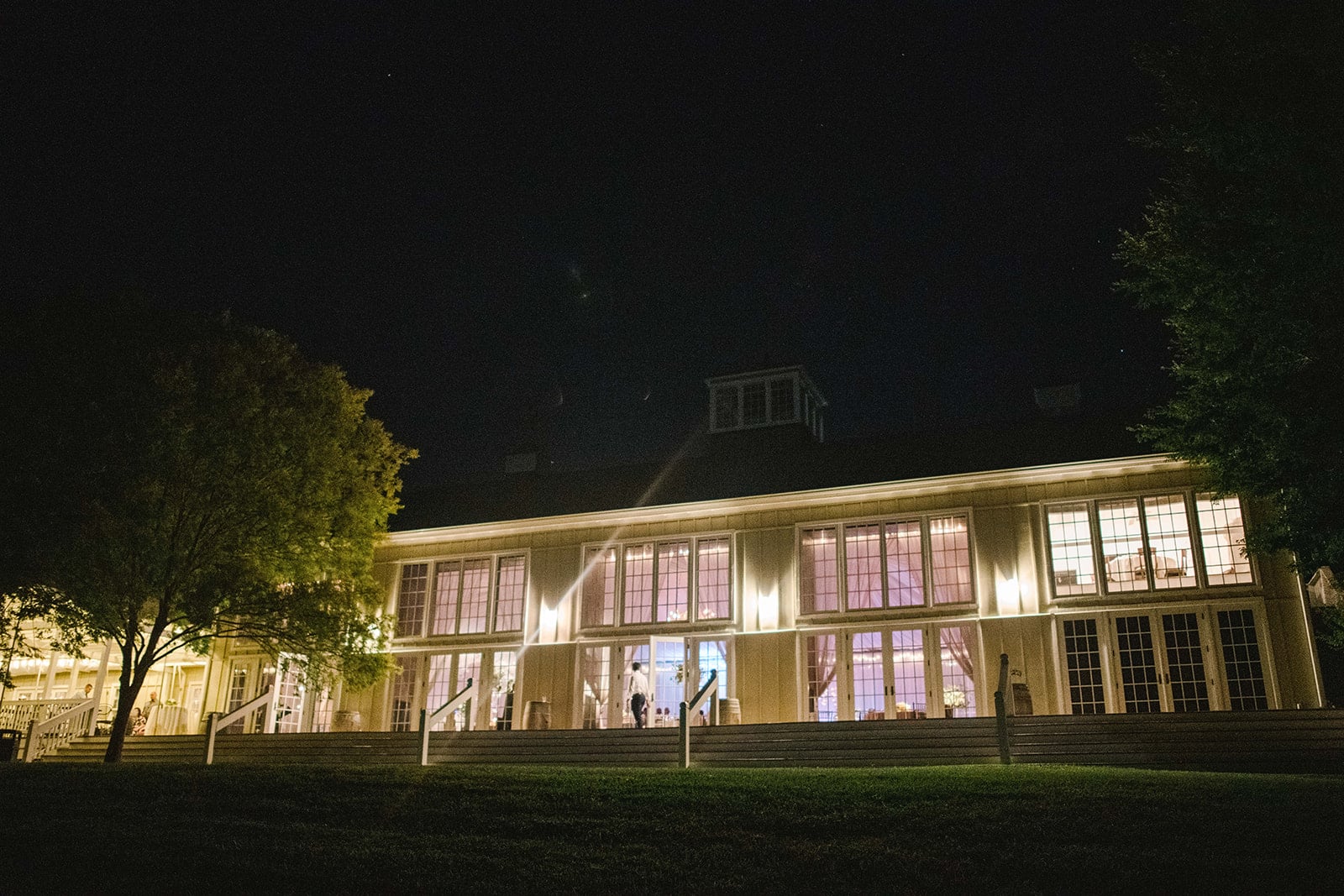 Photographer: 3 Cats Photo
Venue: Veritas Vineyards & Winery
Planner: Emily Clemson
Florals: Southern Blooms
Cake: Passionflower Cakes
Band: Cashmere
Ceremony Music: Plum Blossom String Quartet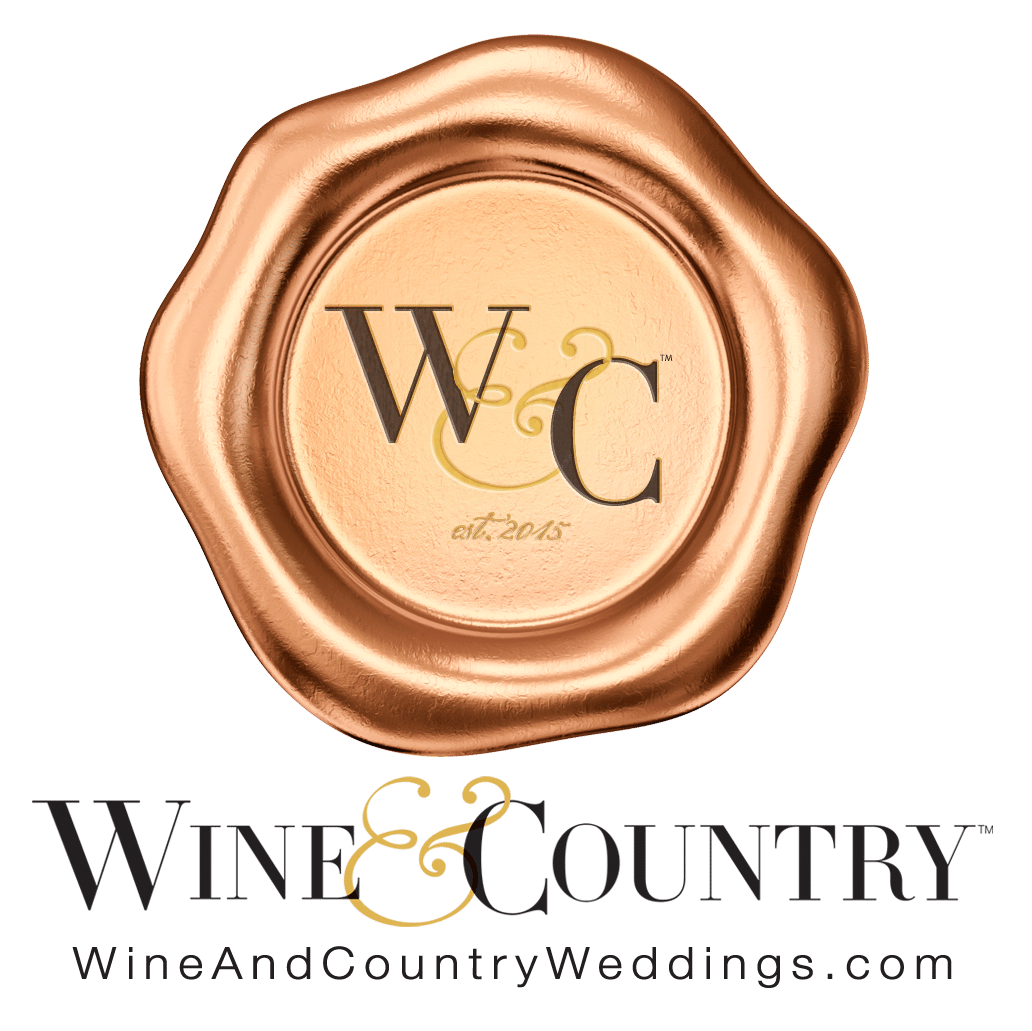 This wedding was featured in Wine & Country Weddings Volume 5 magazine.
Want to have your wedding featured? Click here to learn about our submission process.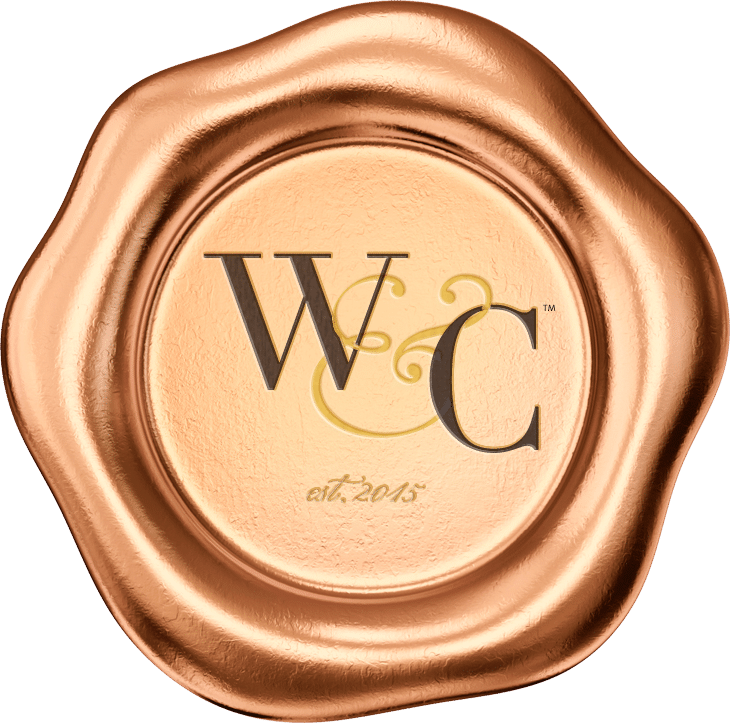 Wine & Country celebrates elevated living in Virginia Wine Country. Wine & Country Life, a semi-annual life & style magazine, and Wine & Country Weddings, an annual art book celebrating elegant Virginia weddings, are complemented by the Wine & Country Shop in Ivy, VA—a beautiful lifestyle boutique featuring over 40 Virginian artisans with everything from tailgating essentials and Dubarry attire, to locally made foods and award-winning Monticello AVA wines, as well as craft beverages for your next event. Sister publications under the publishers of Ivy Life & Style Media include the Charlottesville Welcome Book, a bi-annual publication guiding visitors and newcomers on all of the happenings and businesses in the region, and CharlottesvilleFamily's Bloom magazine, a bi-monthly parenting publication.
Wine & Country Experiences are now also available and include exclusive tours and hands-on classes with leading professionals in the local farm-to-table and vineyard scenes.