A Timeless Real Wedding at Keswick Vineyards in Virginia
On June 22, 2019, Kaliane and Donald said "I do" during an outdoor ceremony at Keswick Vineyards. The couple held their rehearsal dinner at the Inn at Darden the night before, and spent their wedding day at the vineyard getting ready with loved ones. After the ceremony, guests stayed for a tent reception to celebrate Kaliane and Donald's new marriage. The night ended with friends and loved ones sending the newlyweds off under a shower of sparklers and fireworks.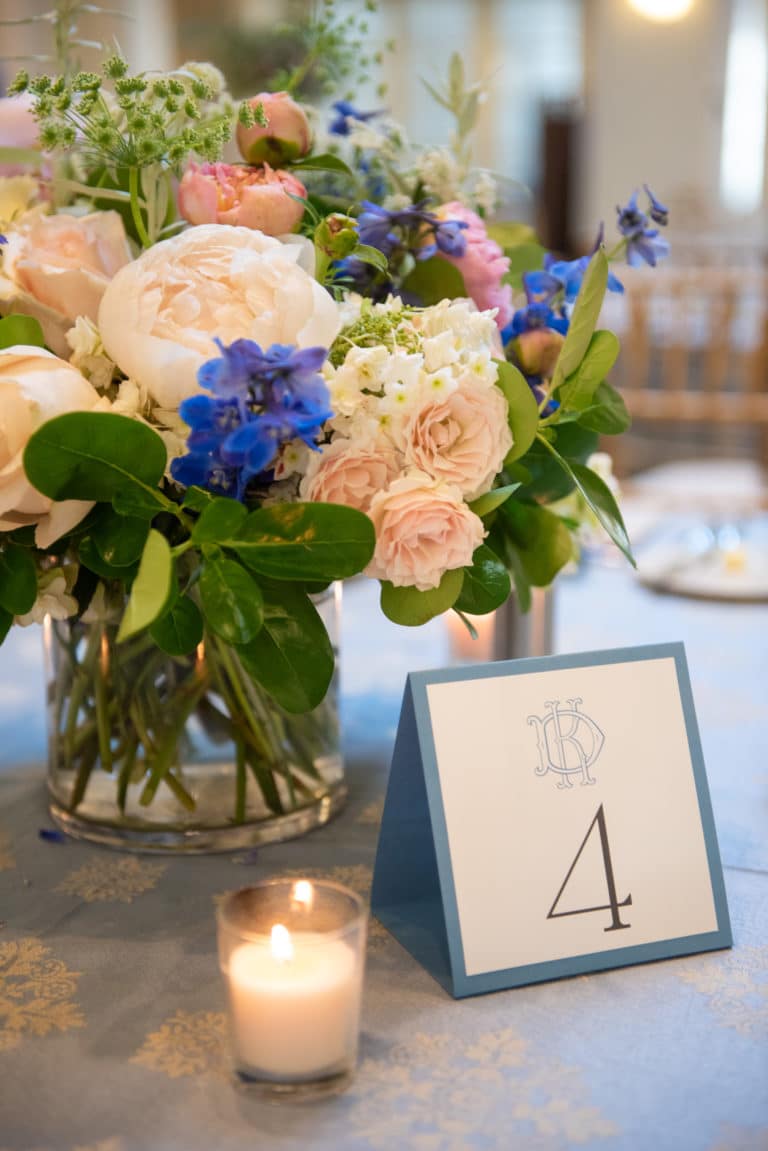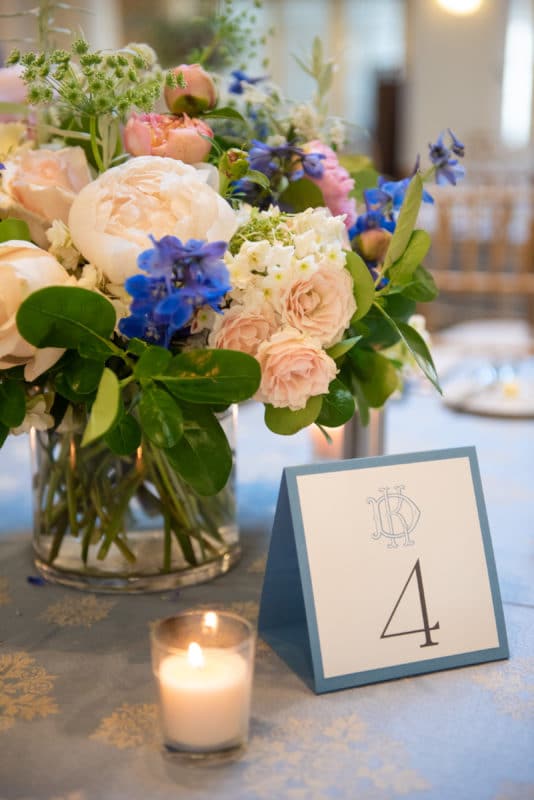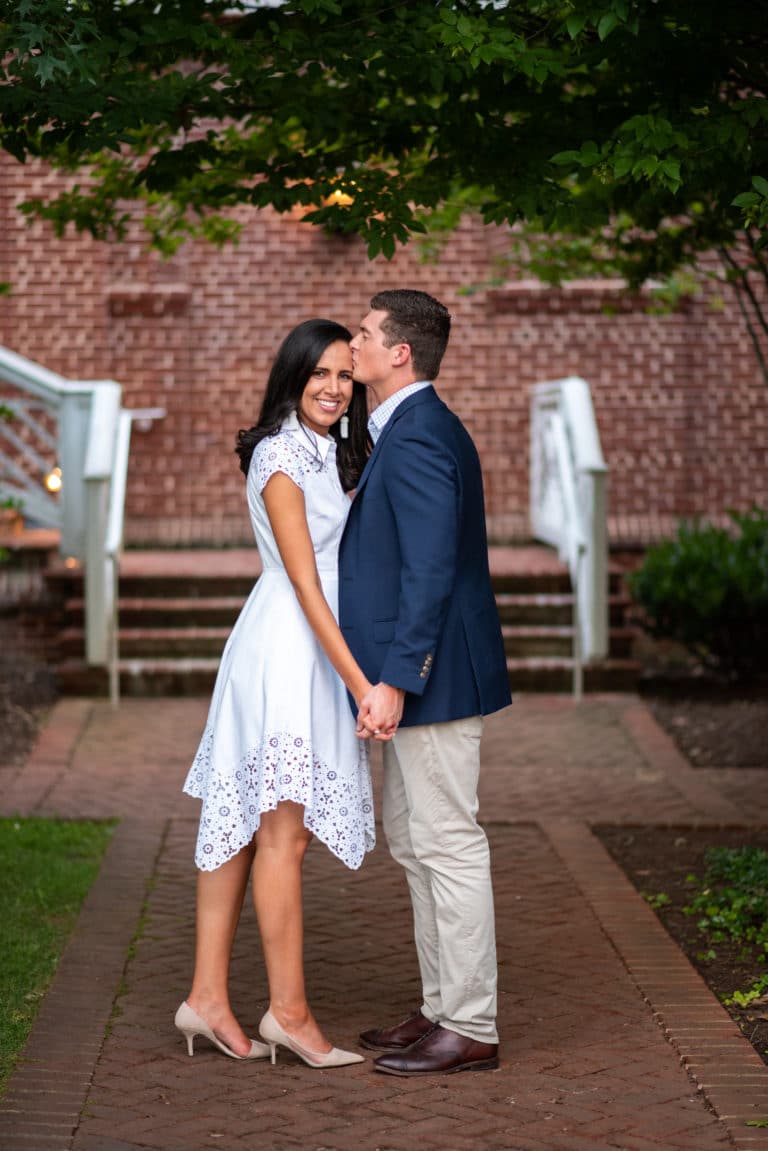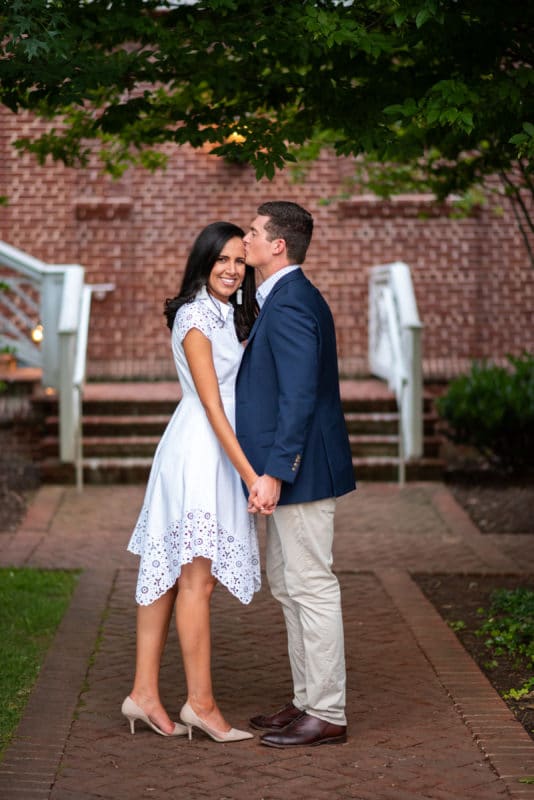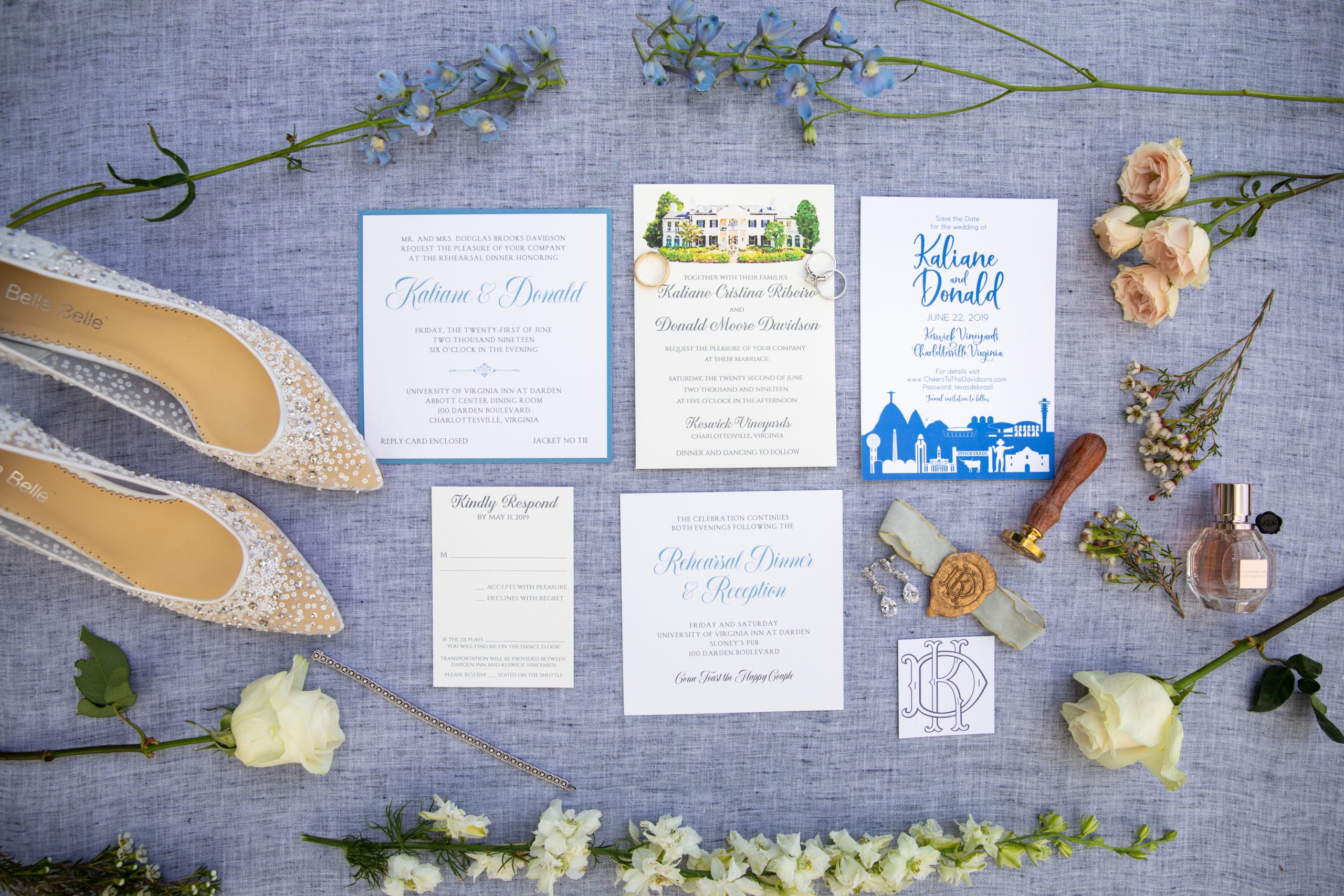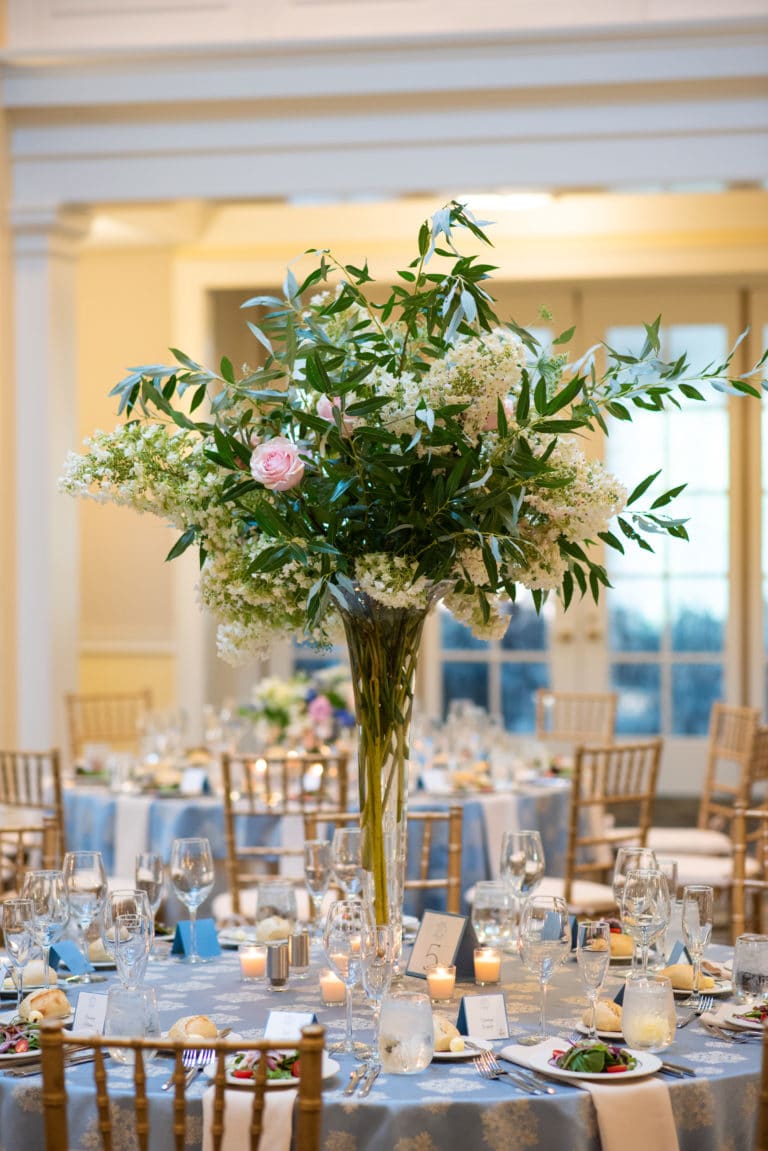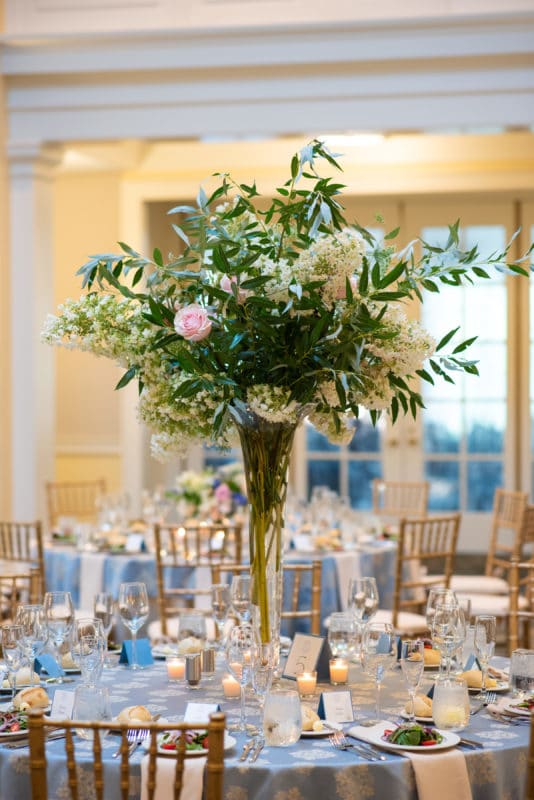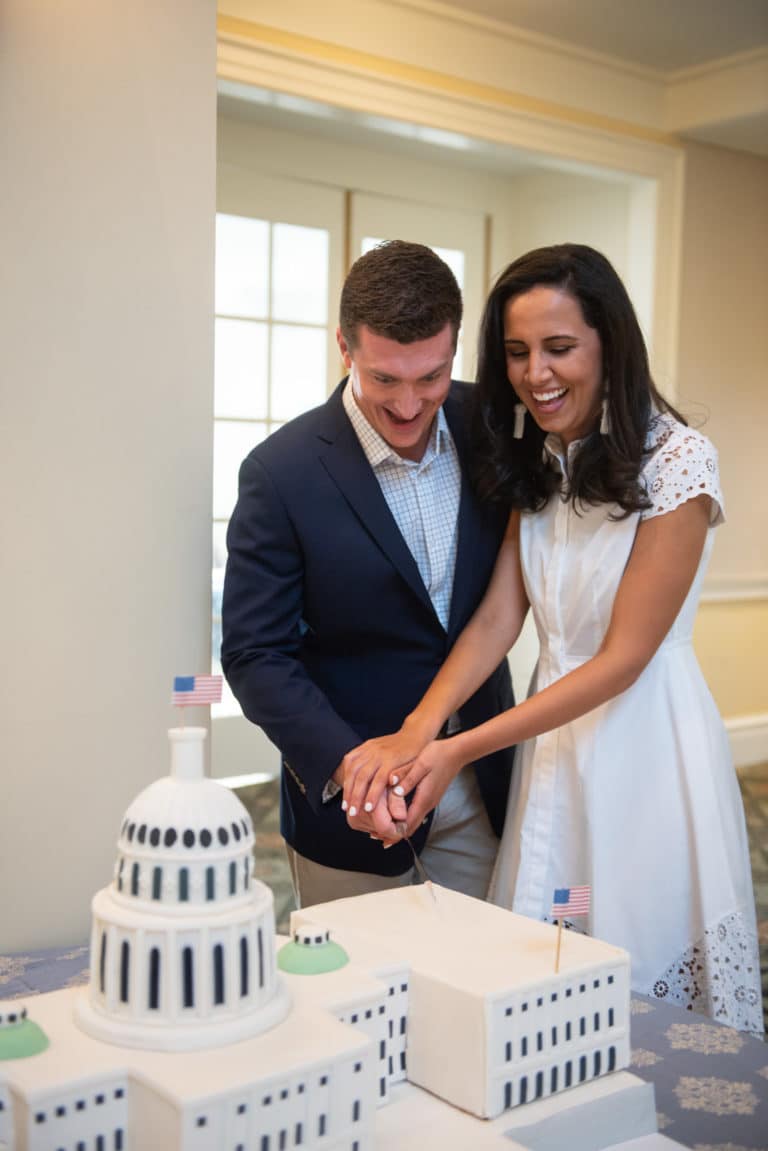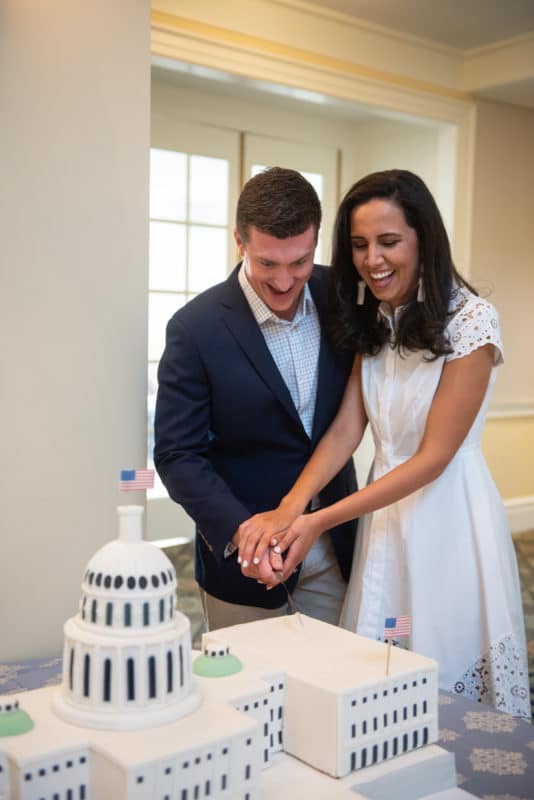 On Friday night before their wedding day, Kaliane and Donald held their rehearsal dinner at UVA's Inn at Darden. Family and close friends came together to begin their celebration of the couple's marriage, eating dinner and toasting the couple. Tables were set with blue tablecloths and delicate floral centerpieces of greenery, white ranunculus, and small hints of blue. Throughout the night, family and close friends toasted the couple, wishing them well in their new stage of life. After dinner, guests were served mini cheesecakes, cake pops, and other small desserts, along with a cake in the shape of the Capitol building.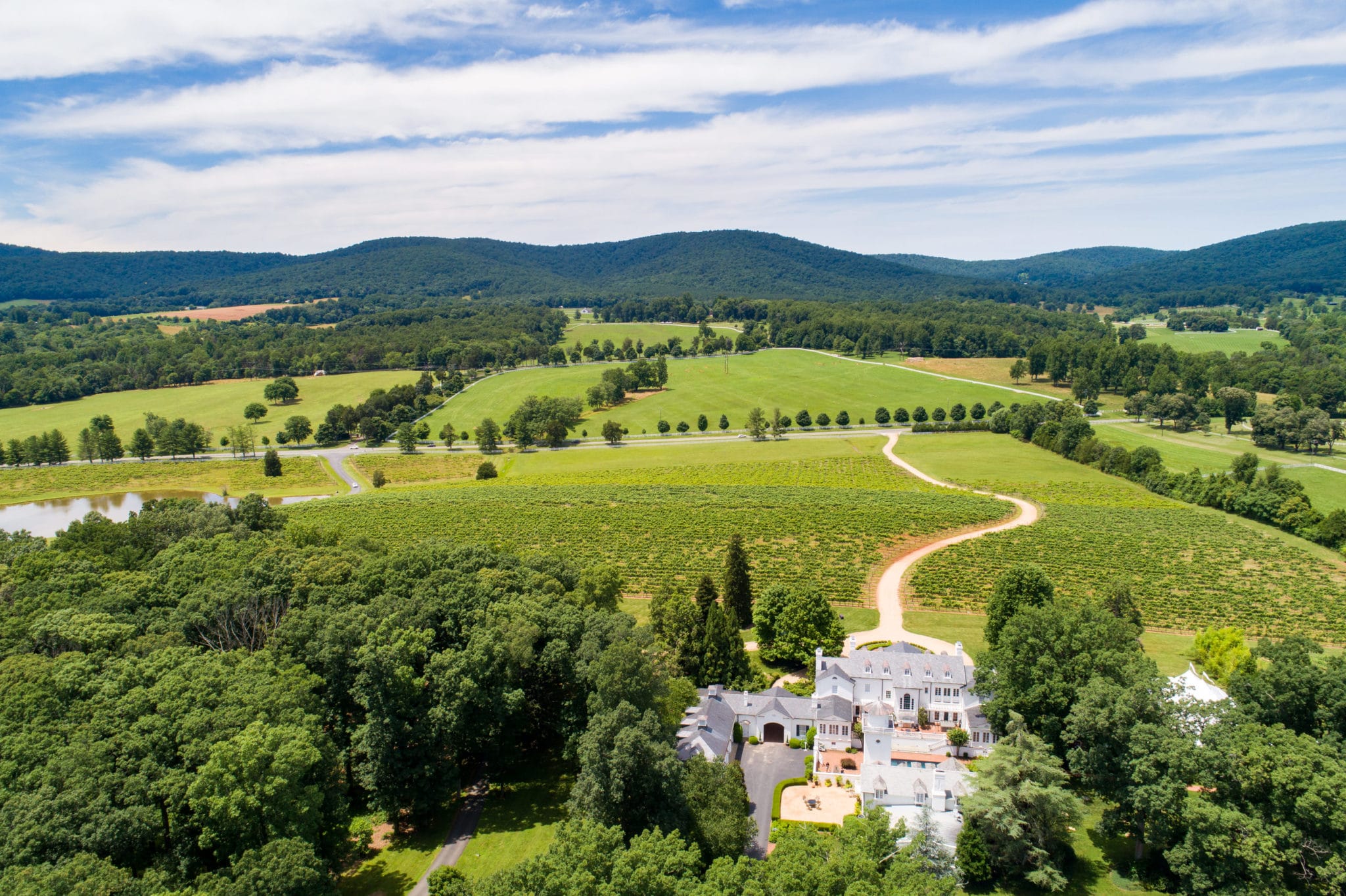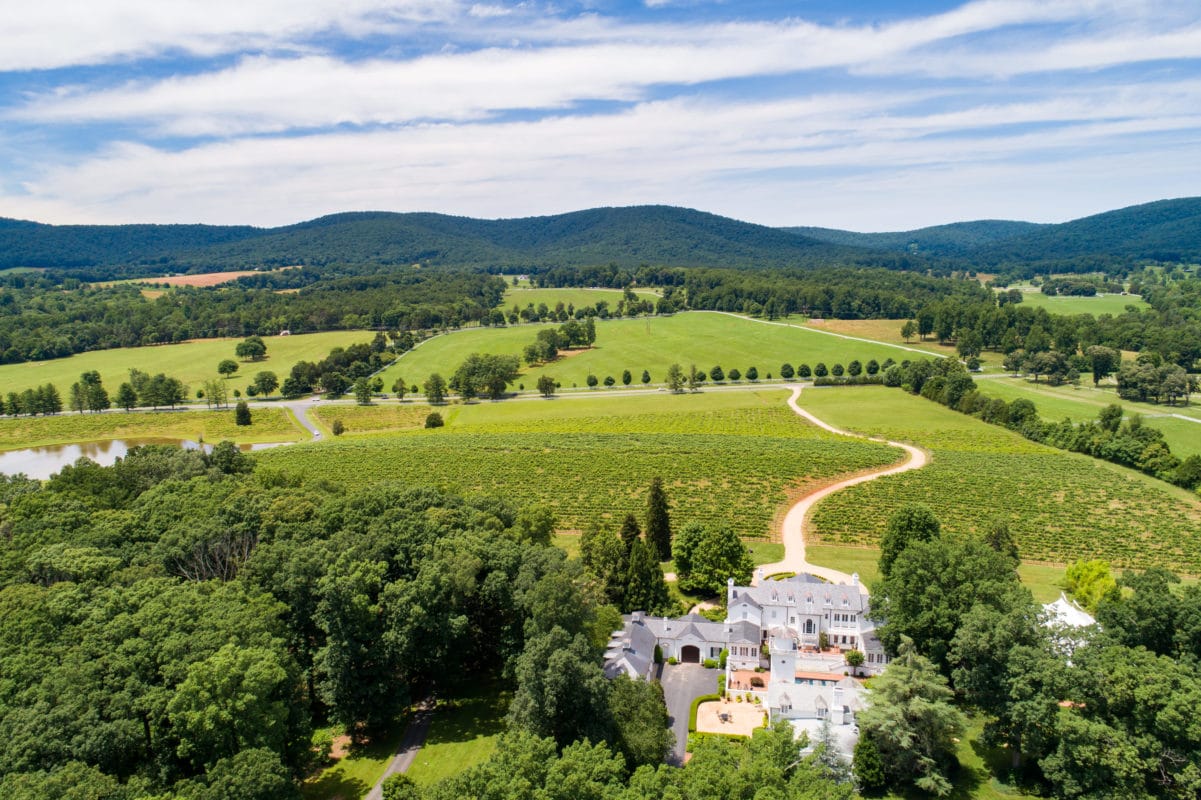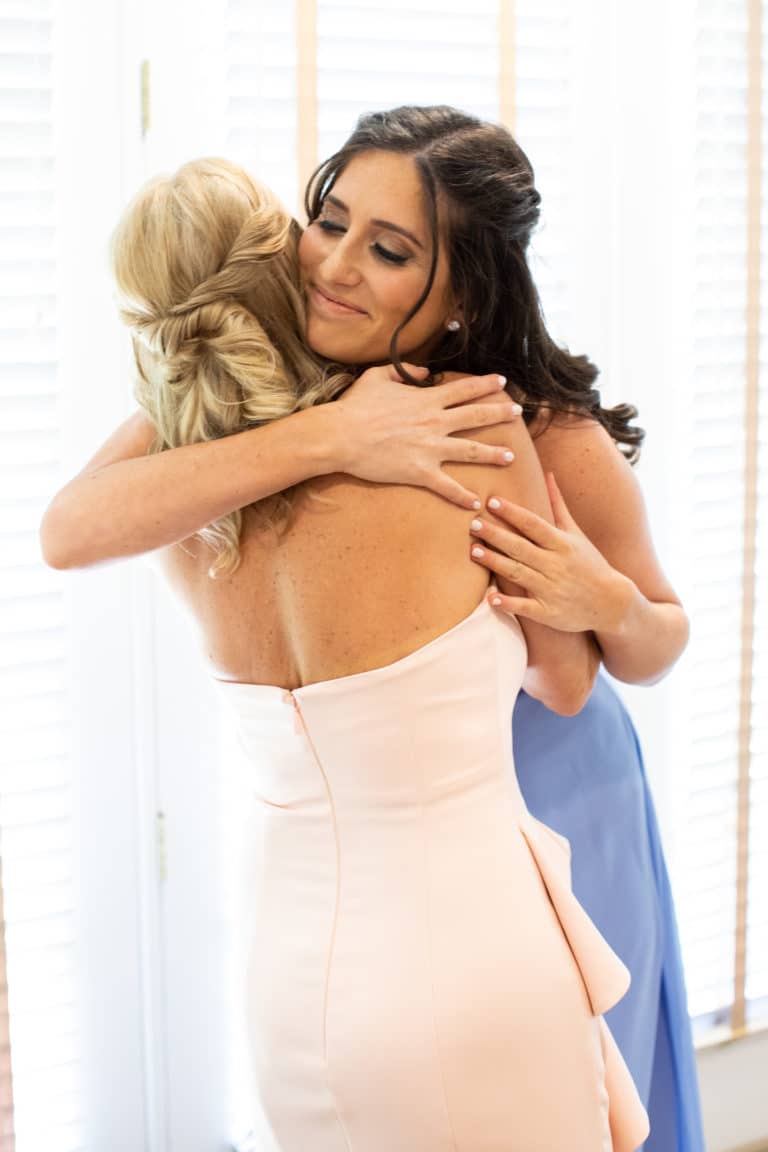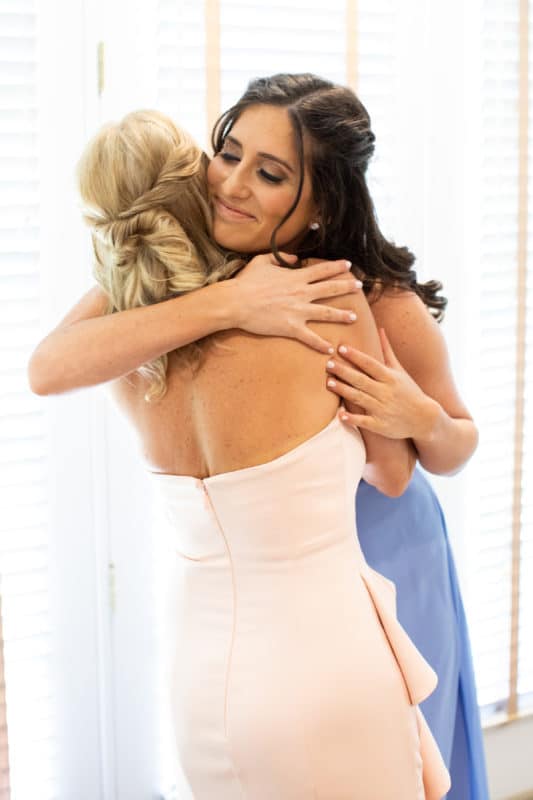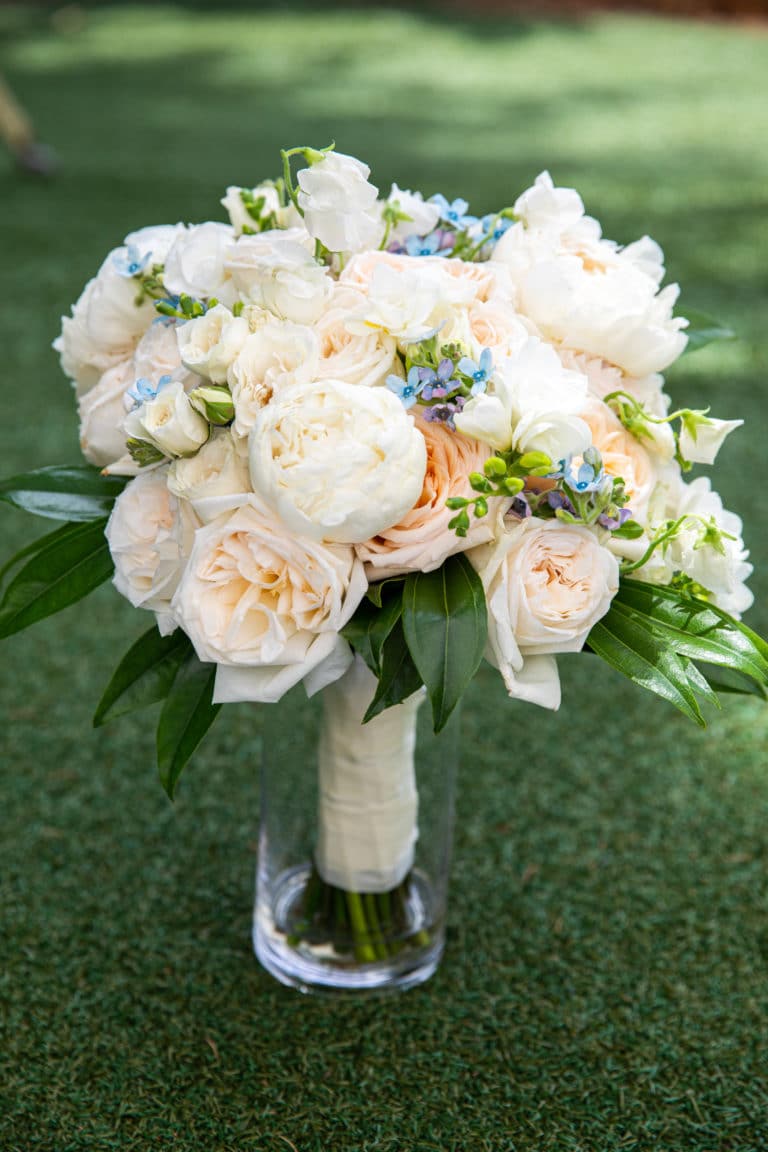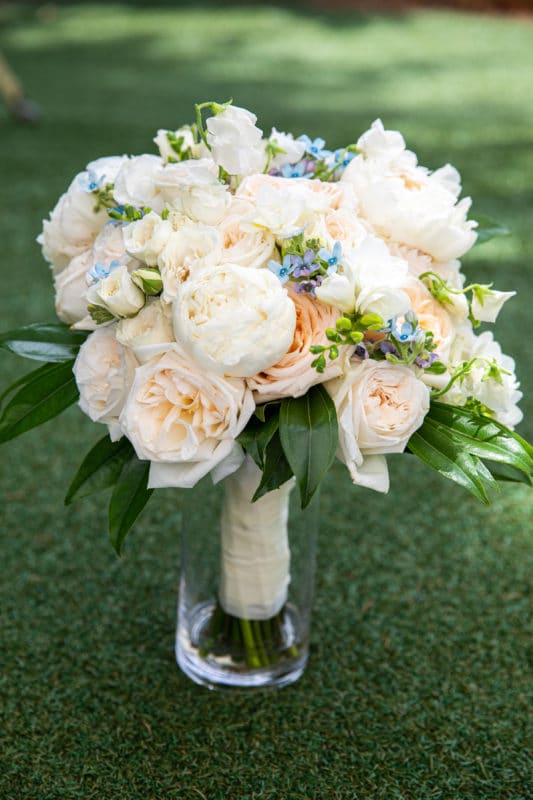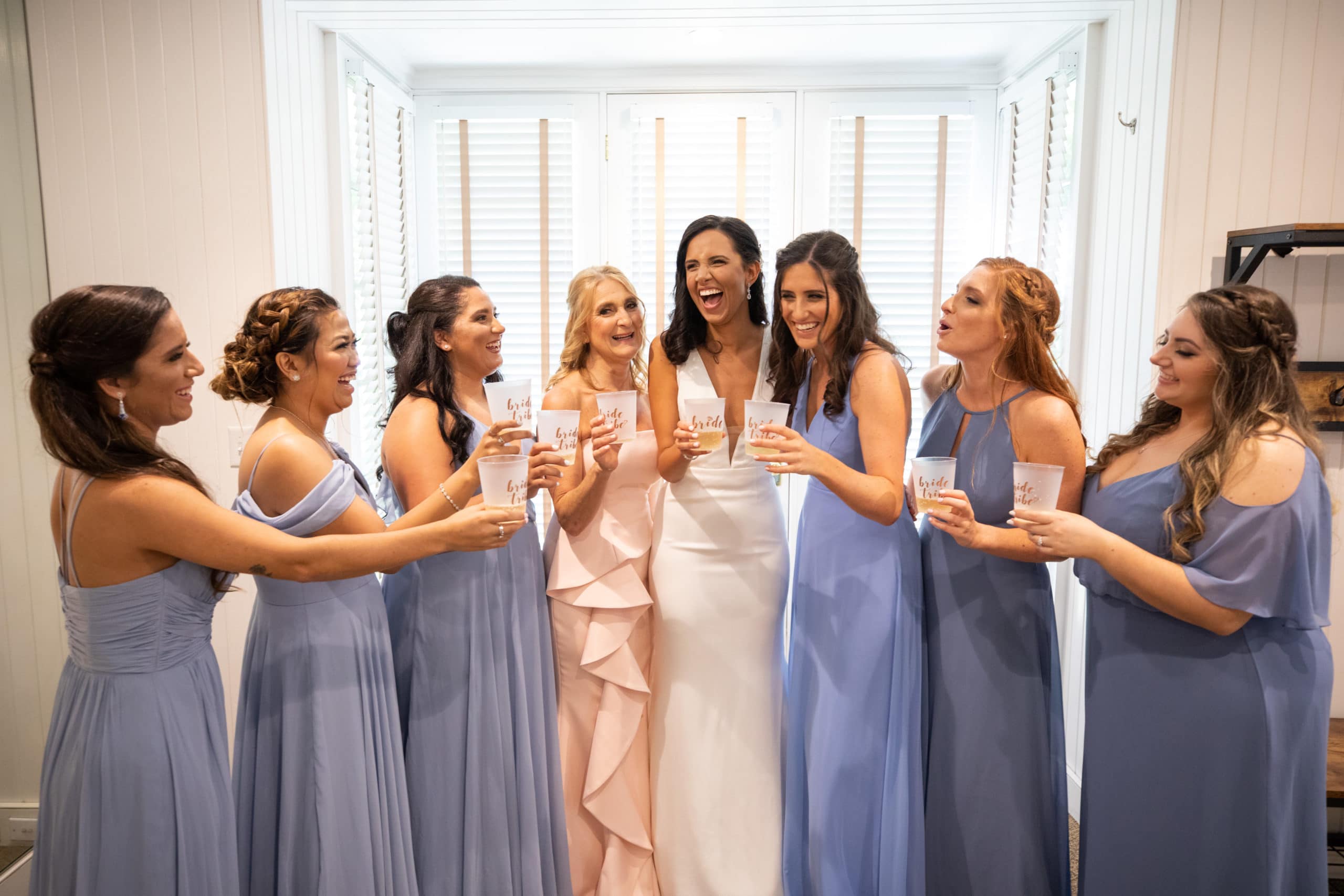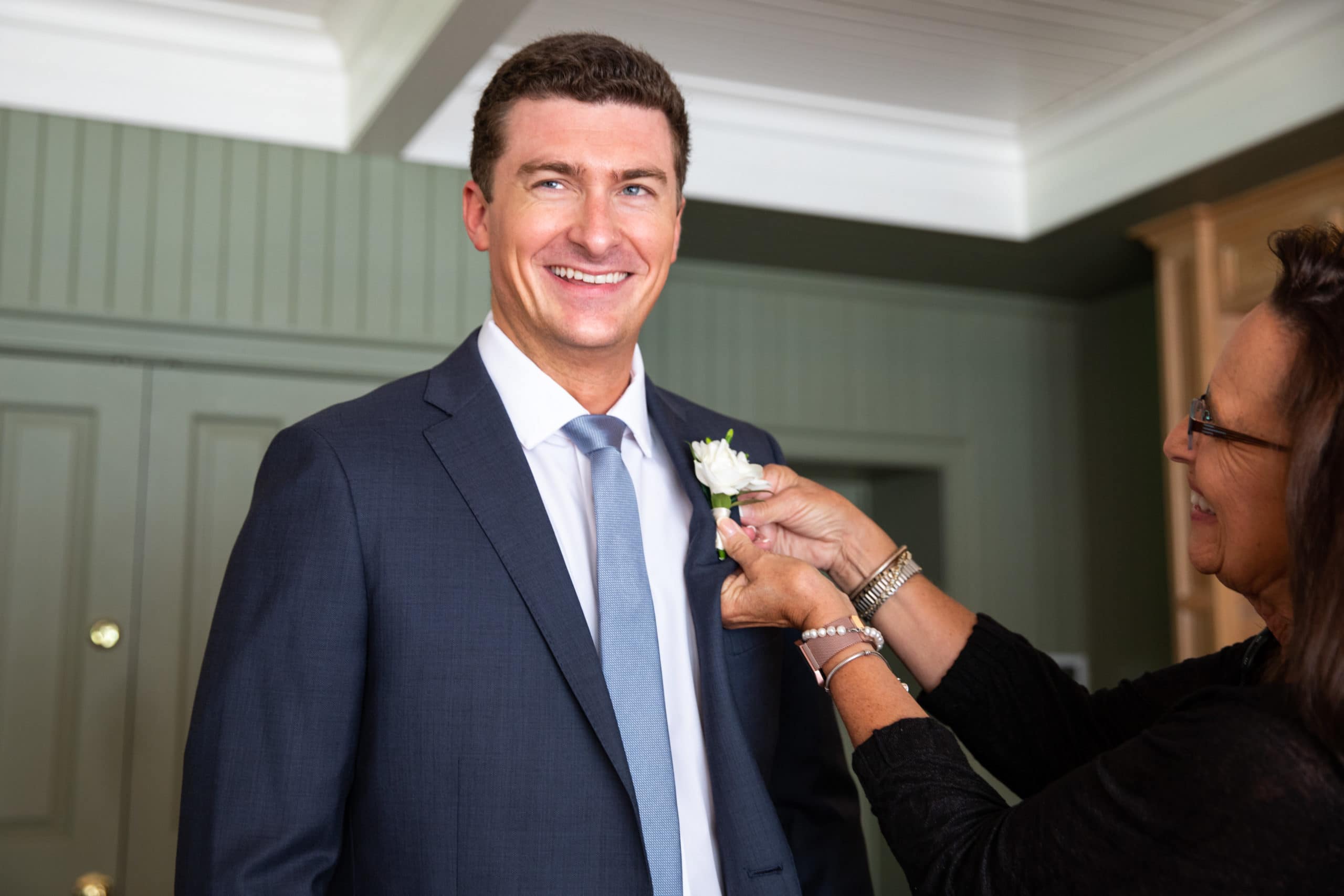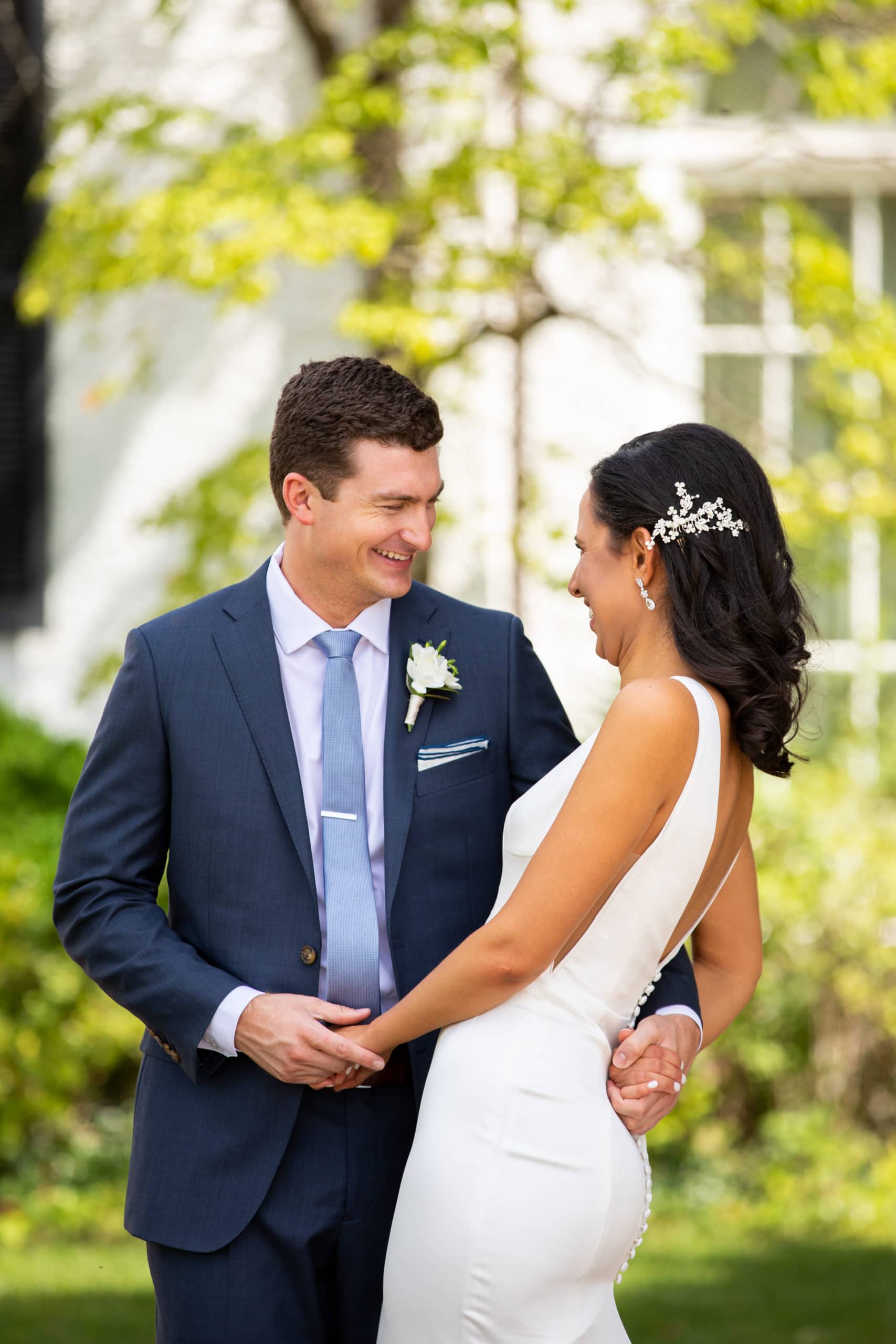 The morning of their wedding, Kaliane and Donald got ready separately with their bridal parties. The women enjoyed champagne together, celebrating the special day while preparing for it. Once ready, bridesmaids wore floor-length dresses in varying styles and shades of light blue. The slight difference in hue and variety of necklines permitted each woman to show off her own personal style and preference, while still looking cohesive as a group. Bridesmaids carried bouquets of white ranunculus and roses sprinkled throughout with small hints of delicate blue and purple flowers, complimenting the dresses.
Kaliane herself looked gorgeous in a fitted v-neck gown with illusion mesh panelling. The dress was simple, yet sunning, with a 3-yard train flaring out behind the bride. Kaliane also added a hint of sparkle by wearing heels covered in a light dusting of sequins and rhinestones, peeking out from beneath the dress for a subtle sparkle.
While the bridesmaids got ready, the groomsmen changed into dark grey suits with light blue ties, coordinating with the bridesmaids. Donald wore a light blue pocket square with his suit to subtly stand out from the rest of the groomsmen.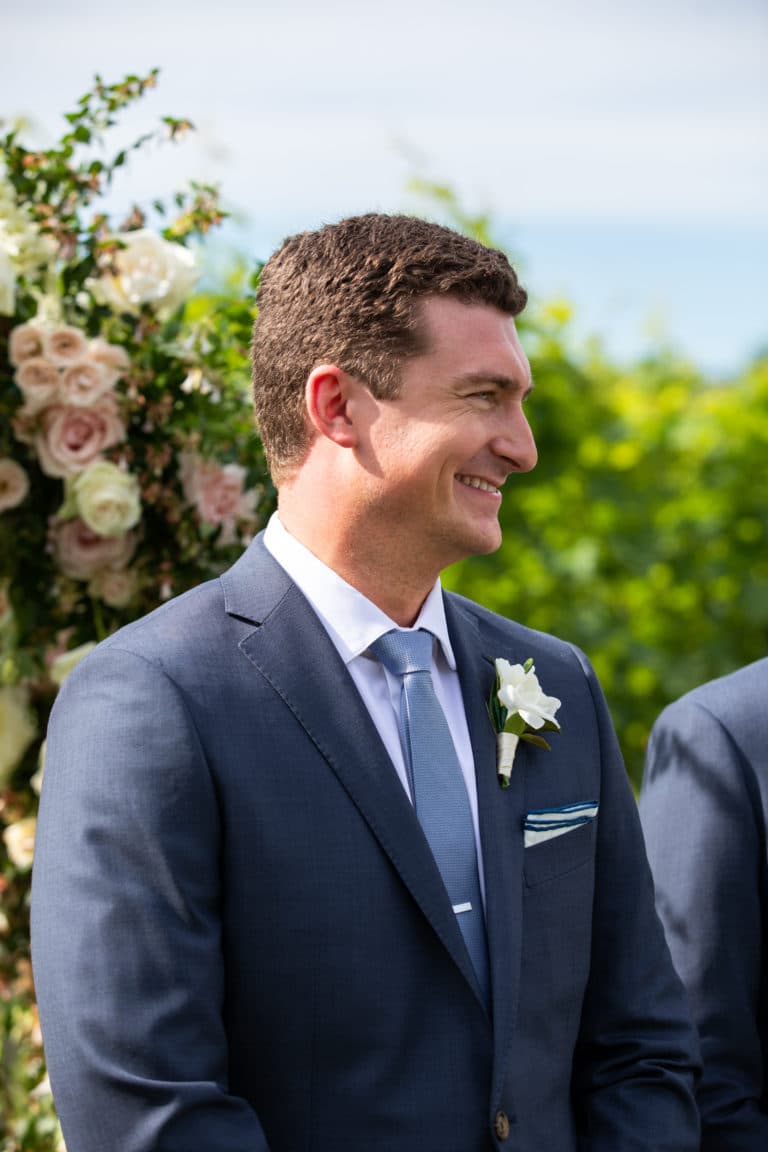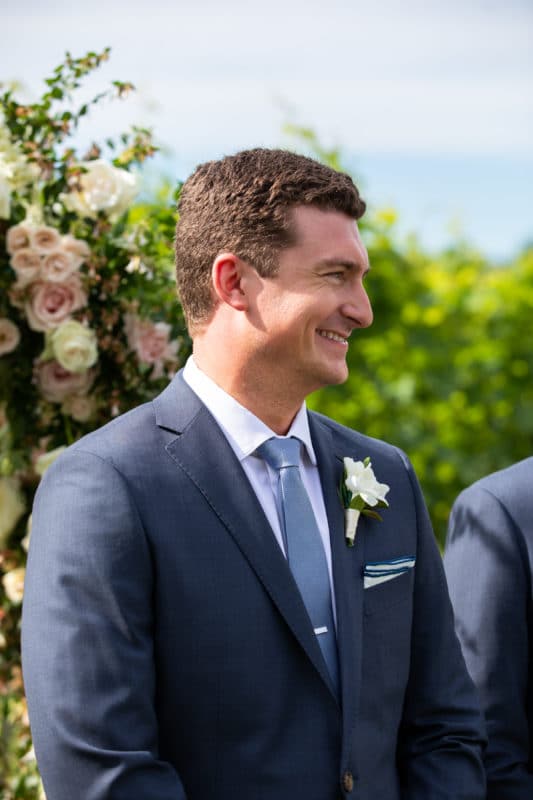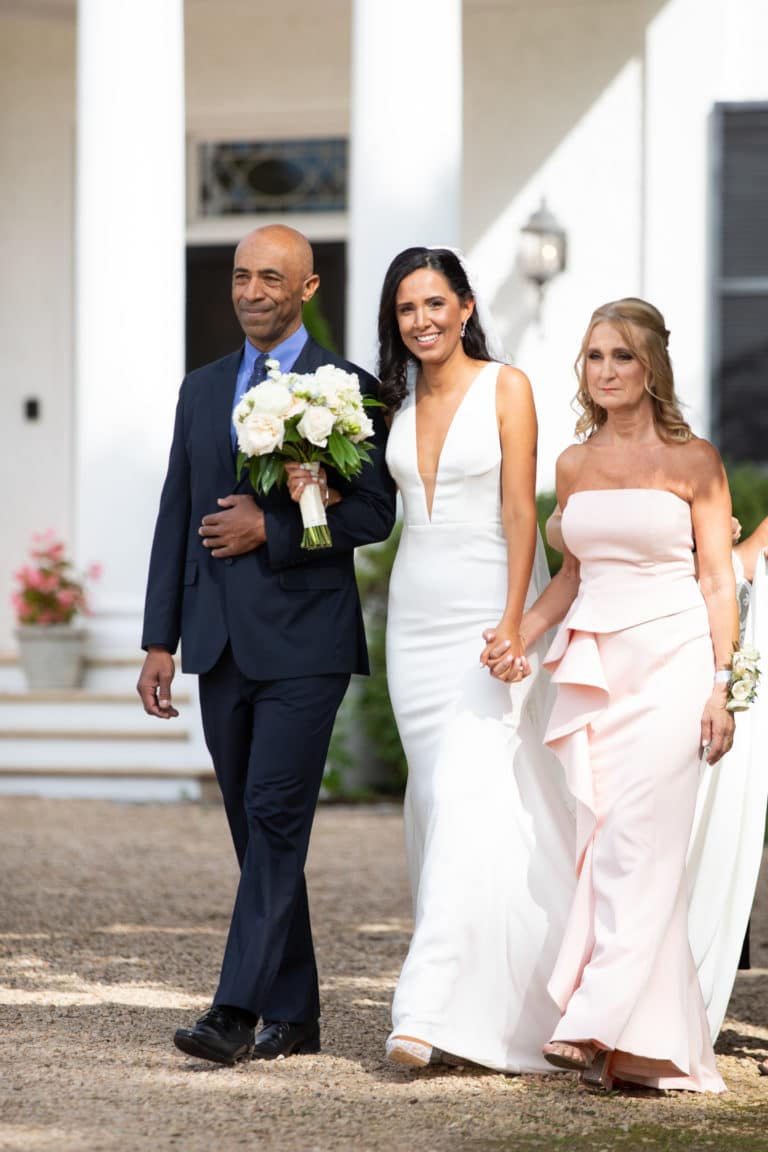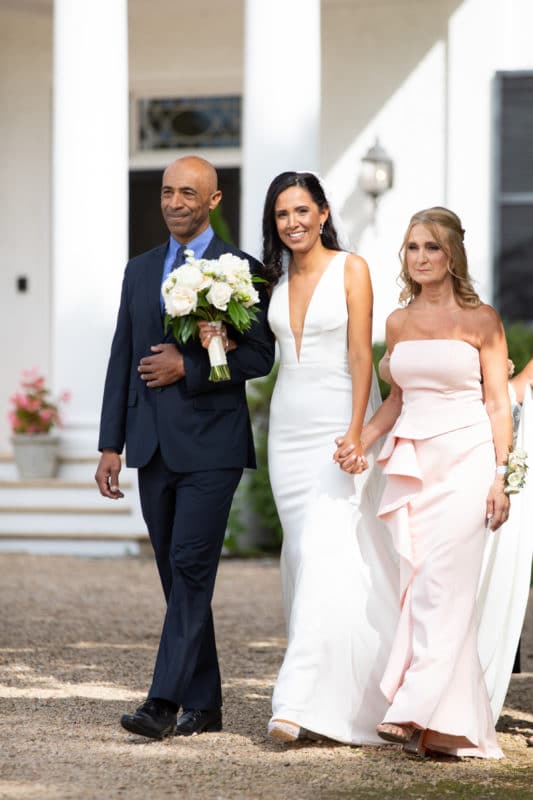 Kaliane and Donald were married in an outdoor ceremony overlooking the vineyard. The couple stood under an arch of greenery and white roses, emphasizing the bright green of the vineyard behind them. Kaliane walked down the aisle with both of her parents by her side, surrounded by a group of family and friends present to witness her marriage. She walked back down the aisle with her new husband, both smiling and overjoyed at their new marriage.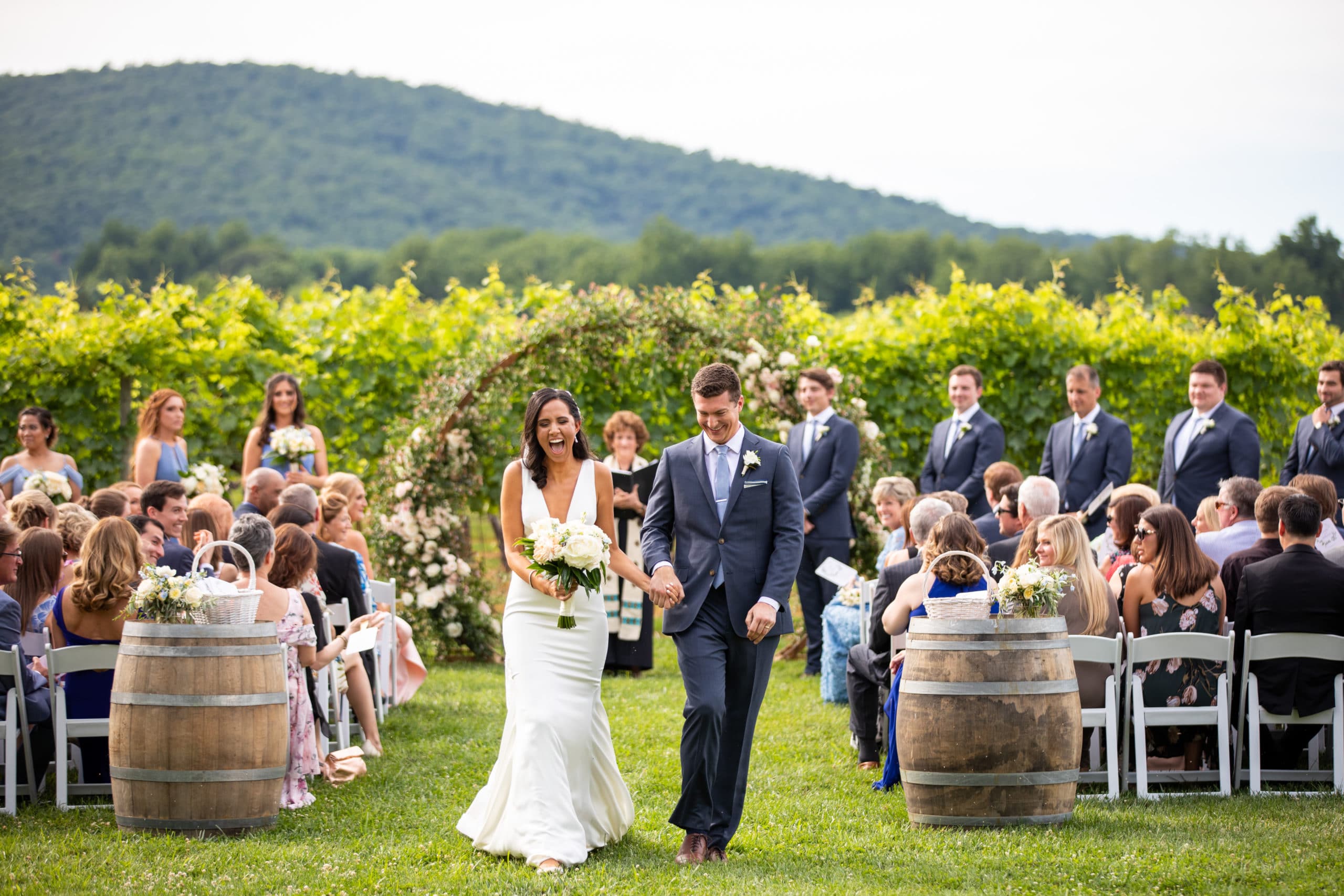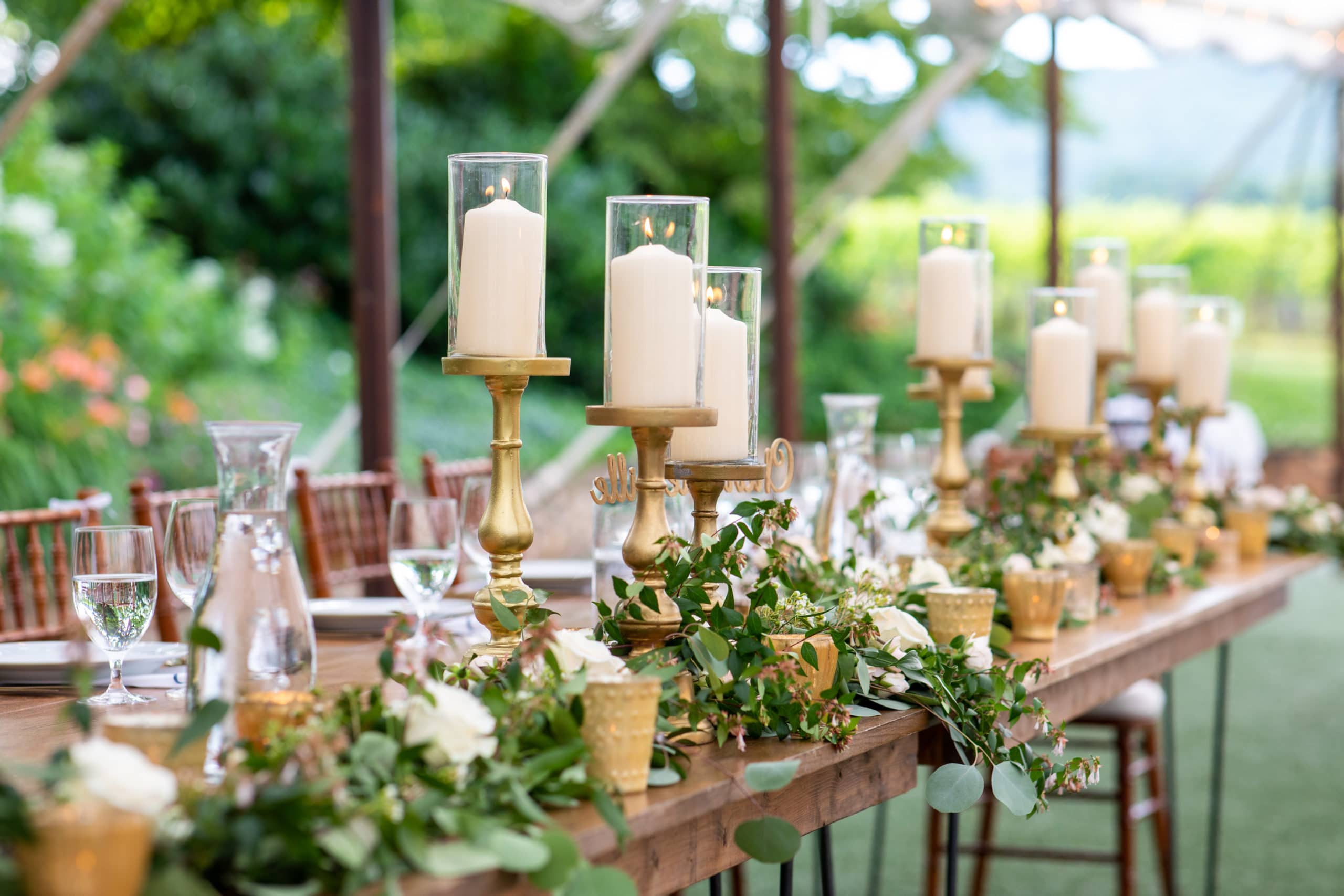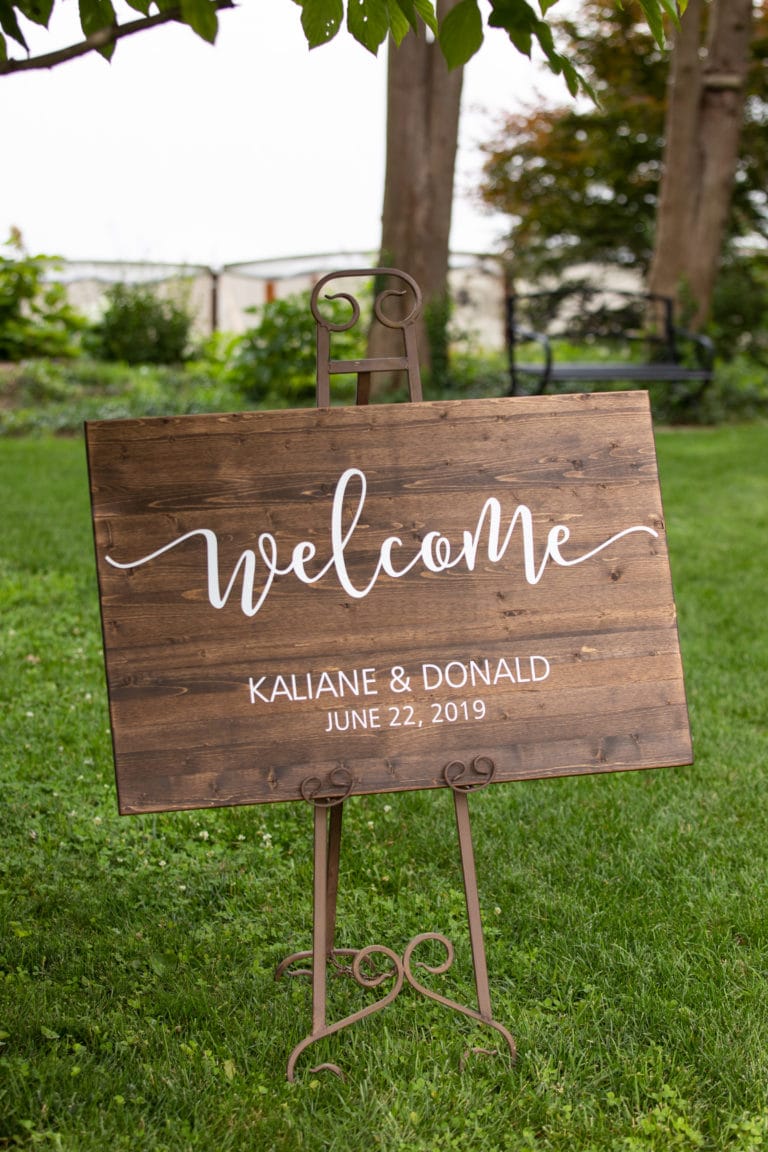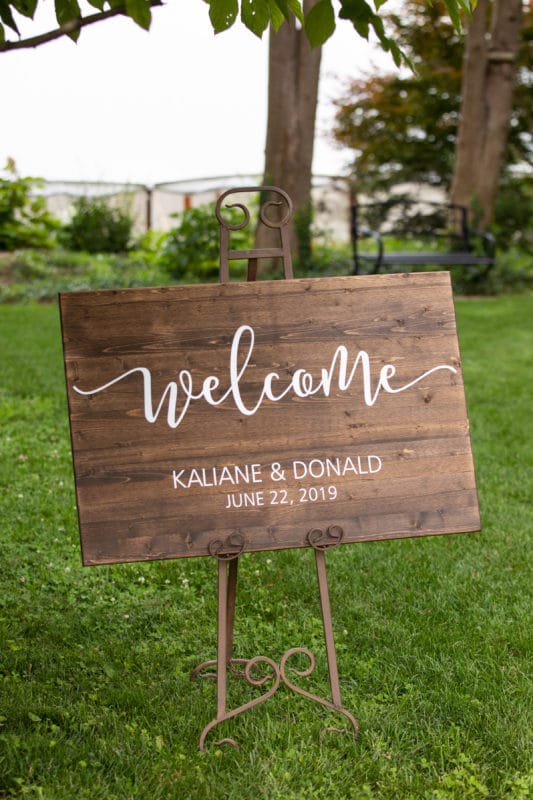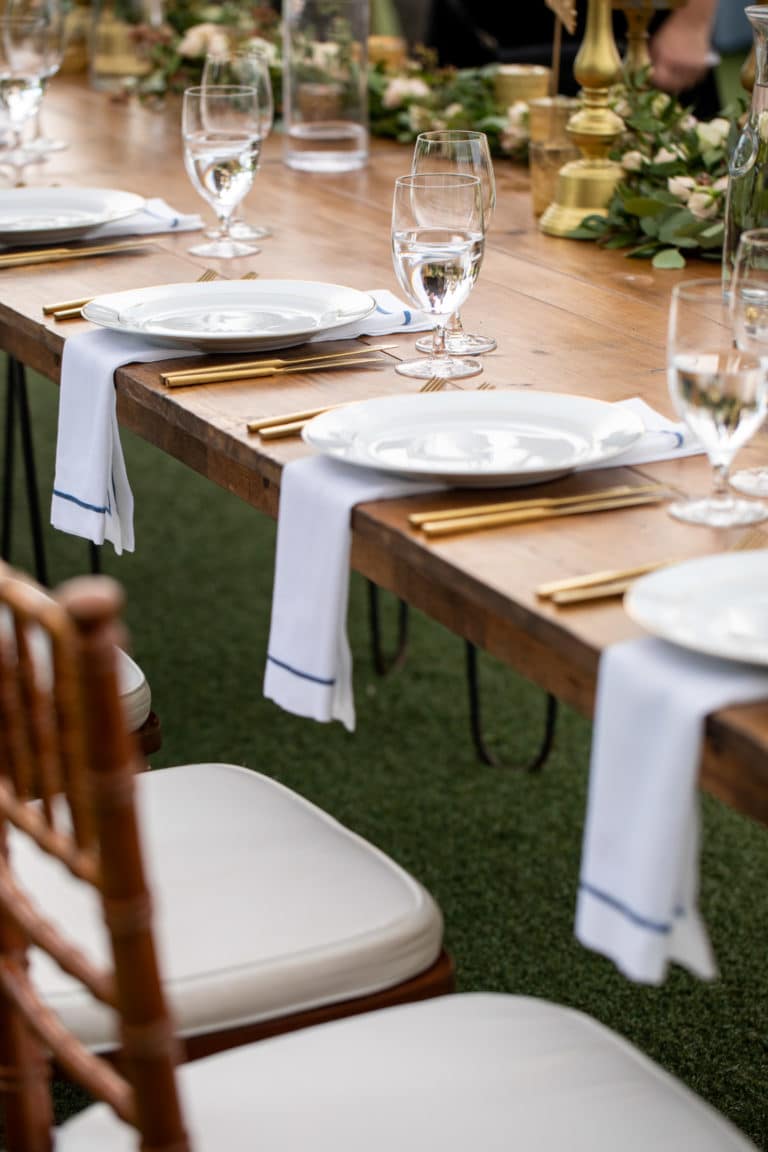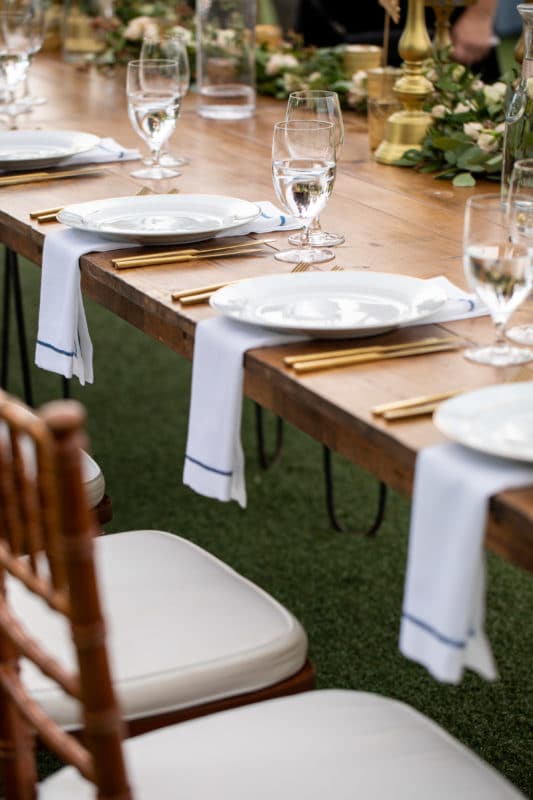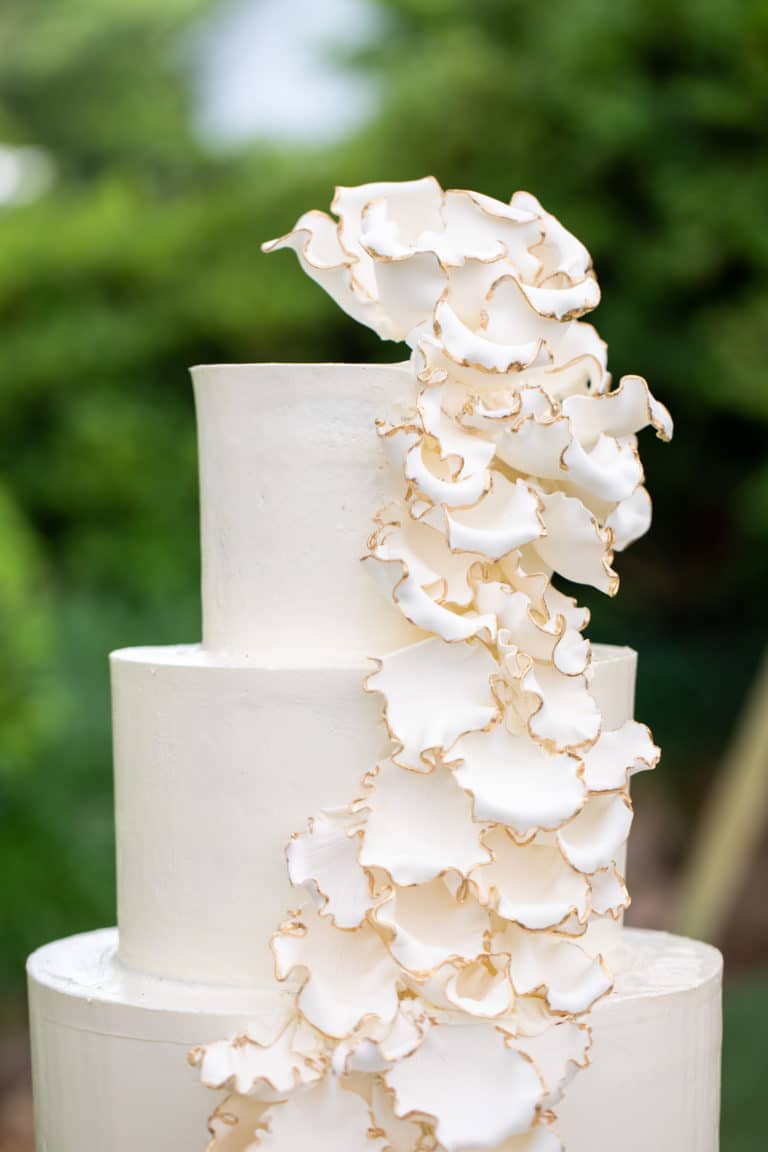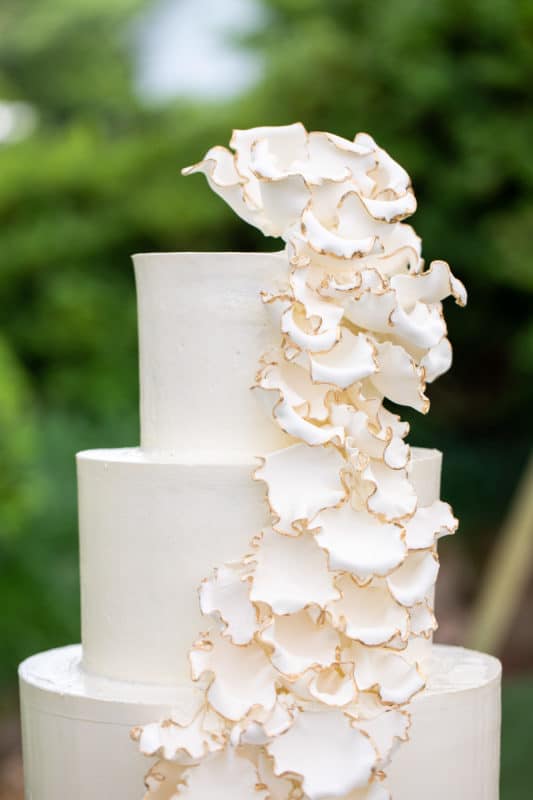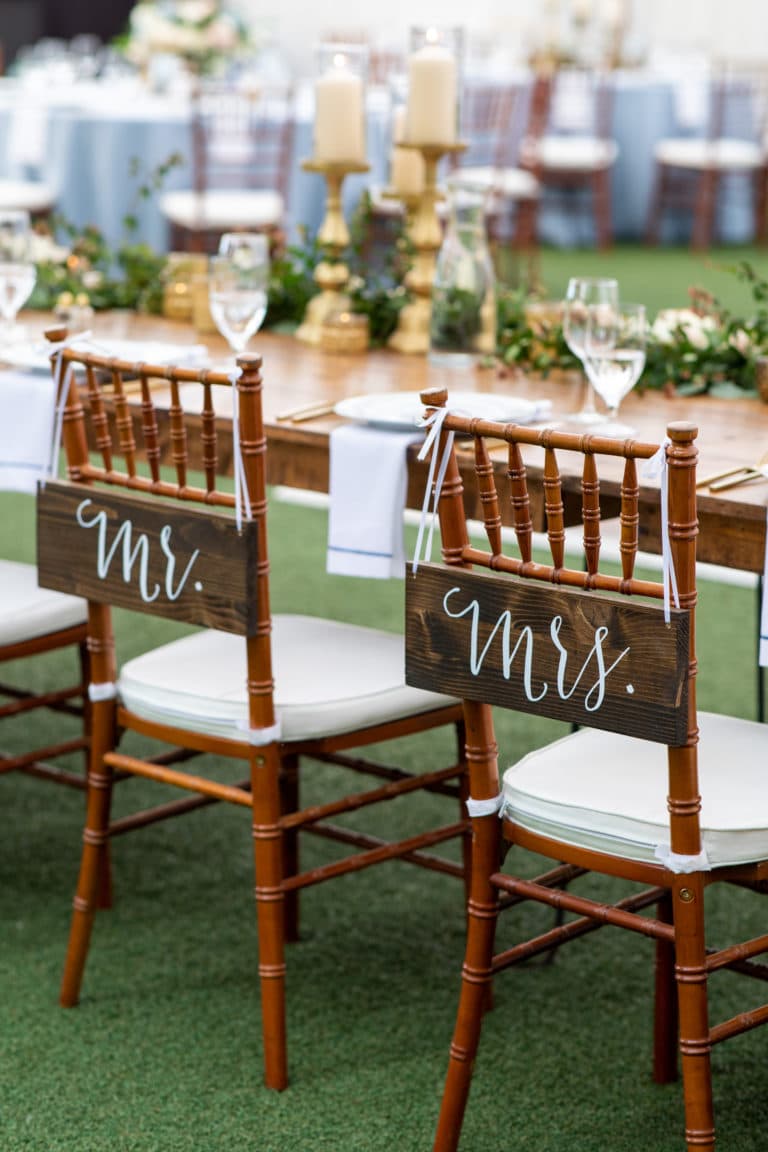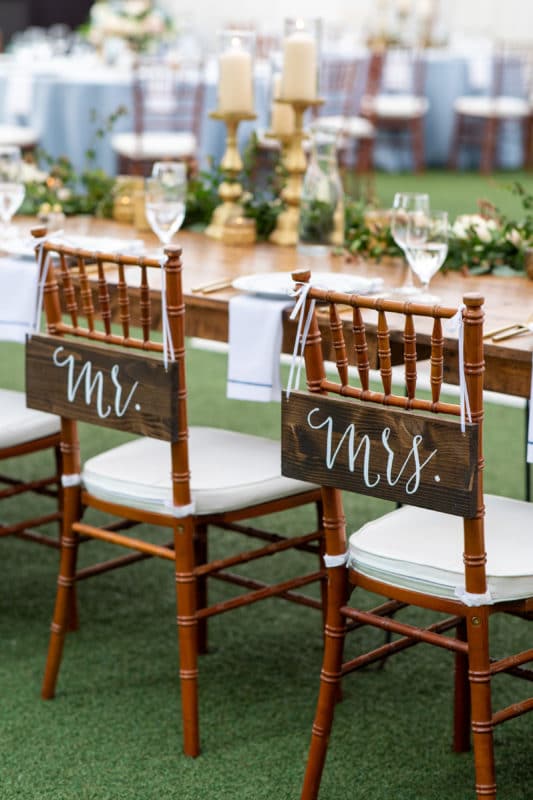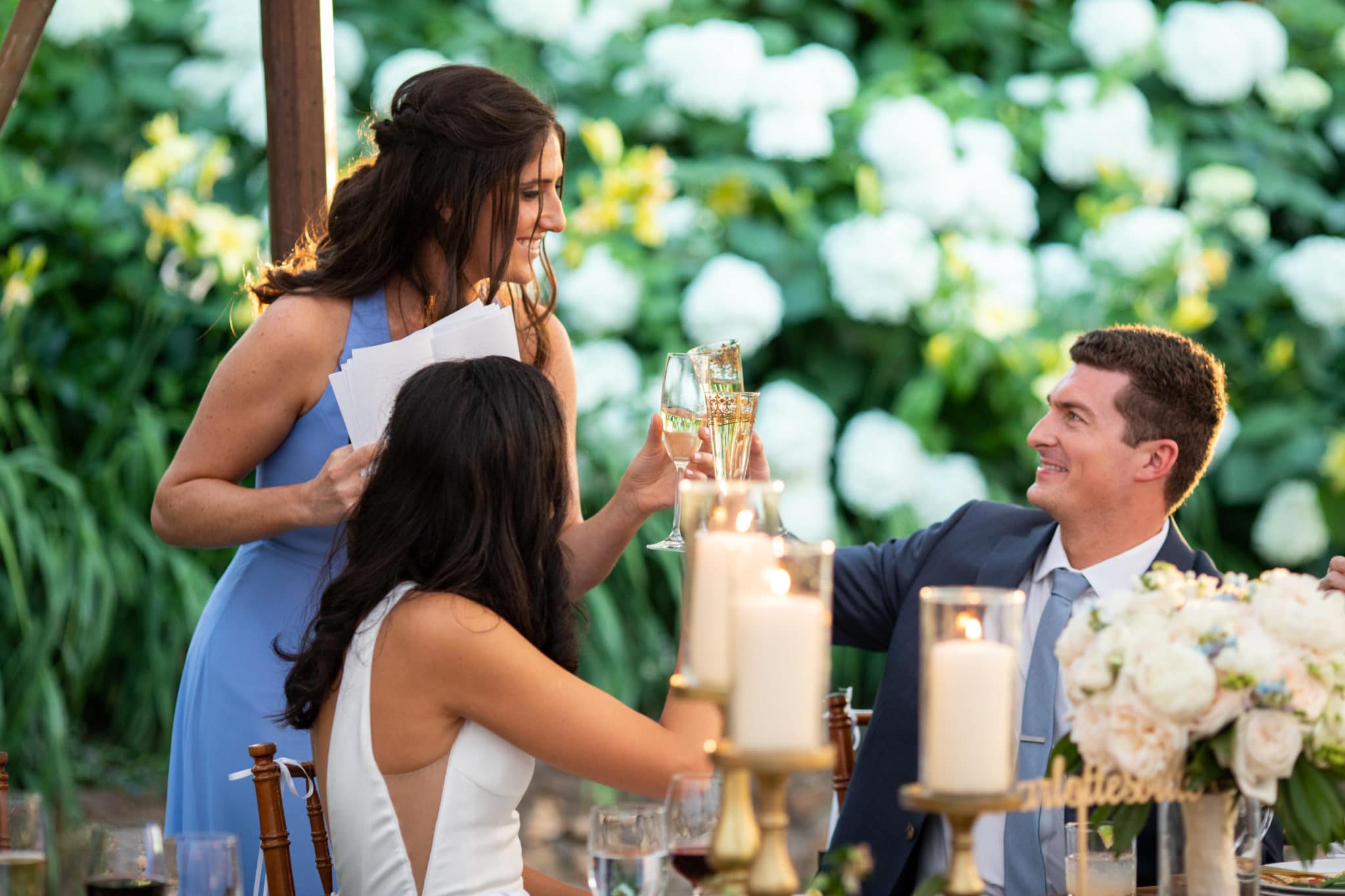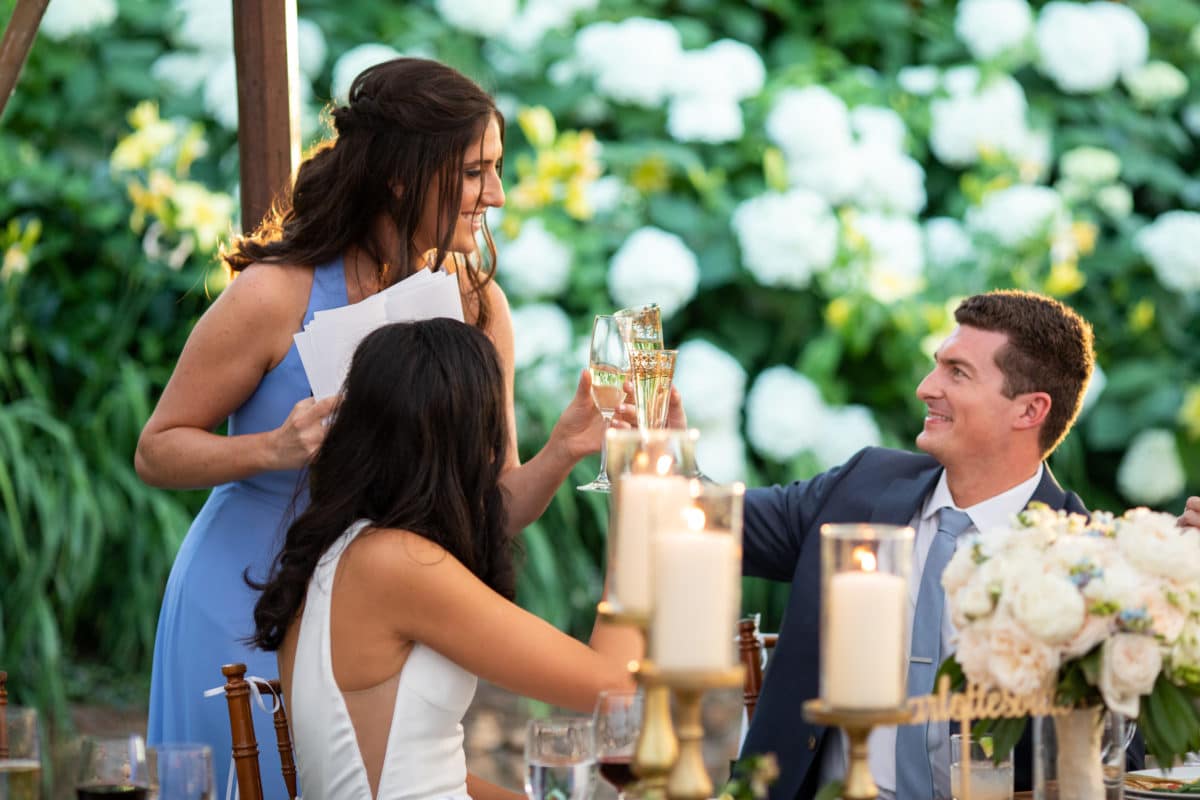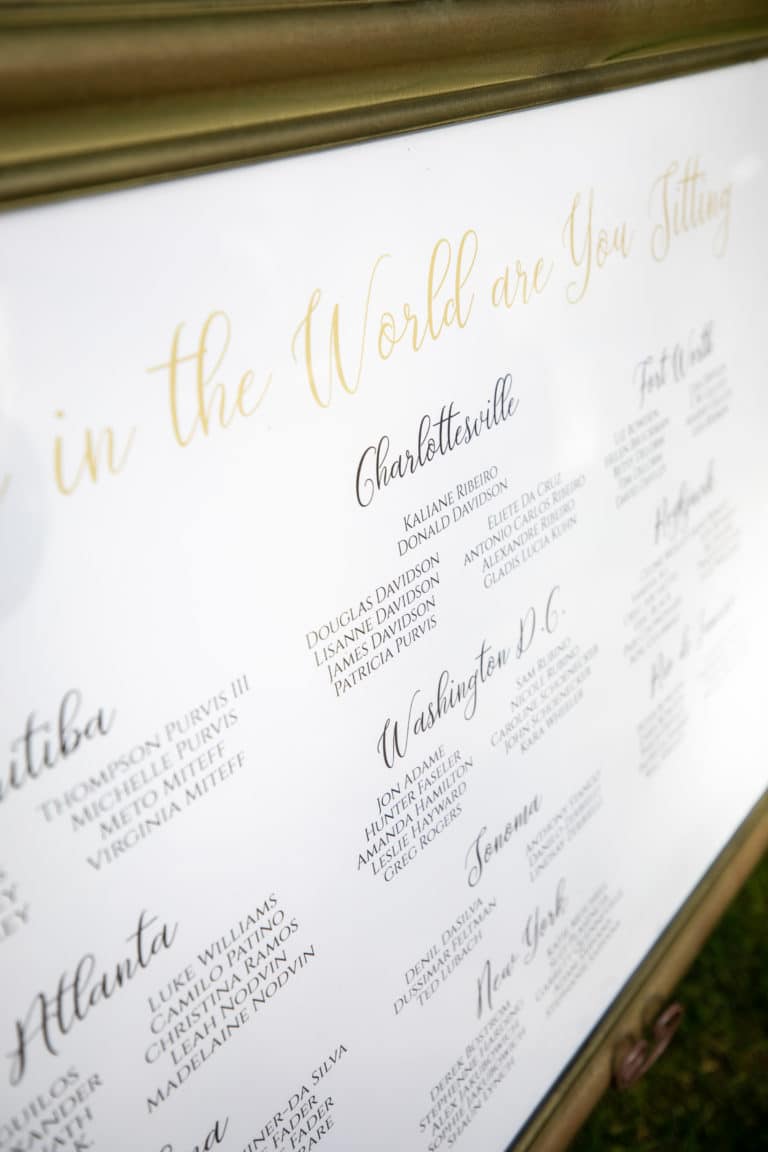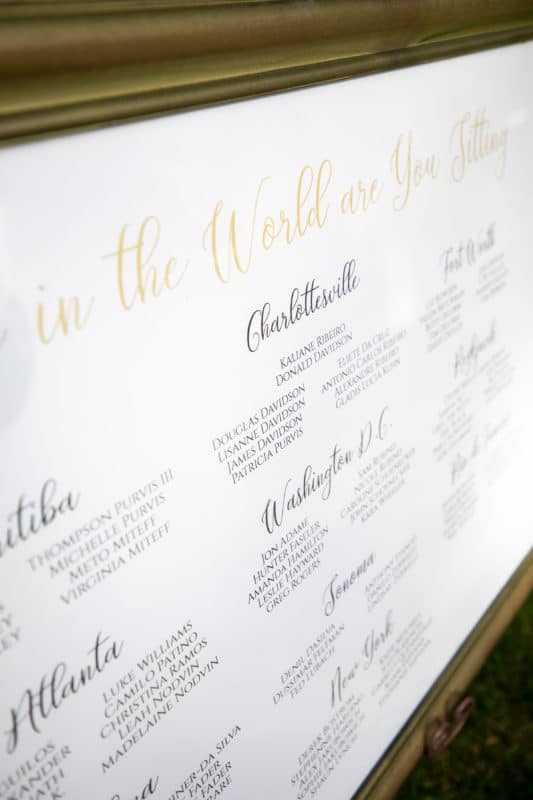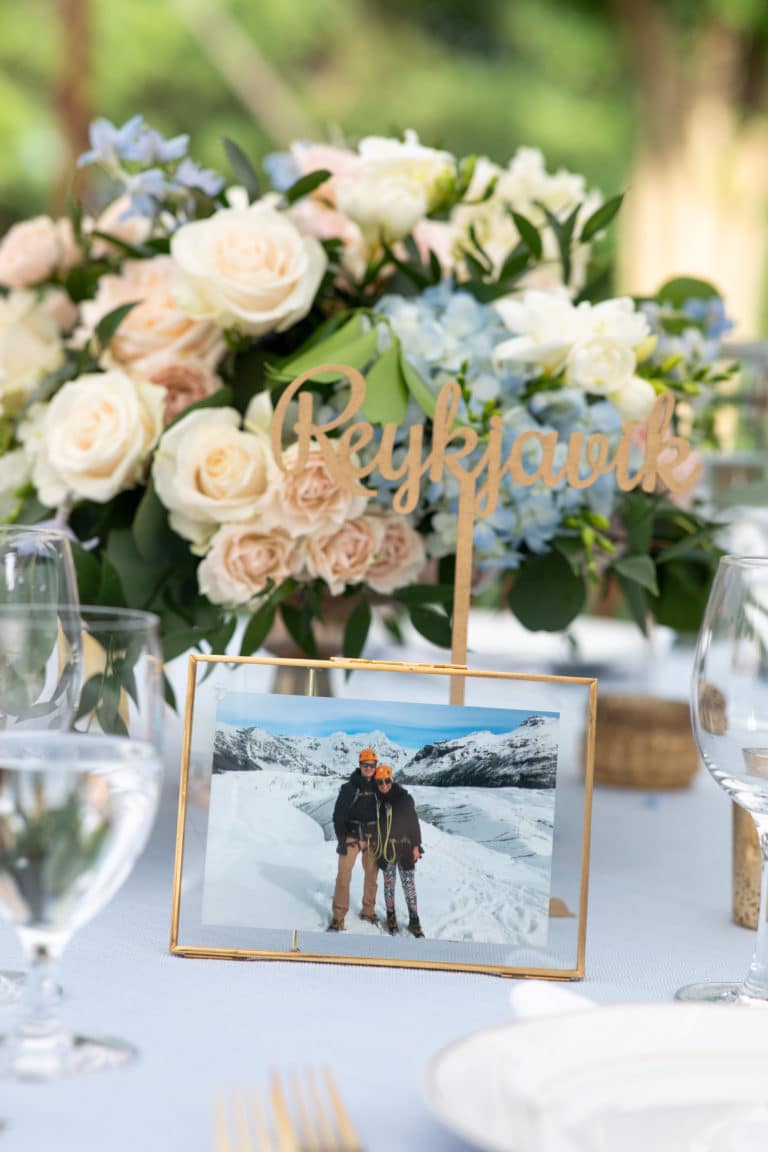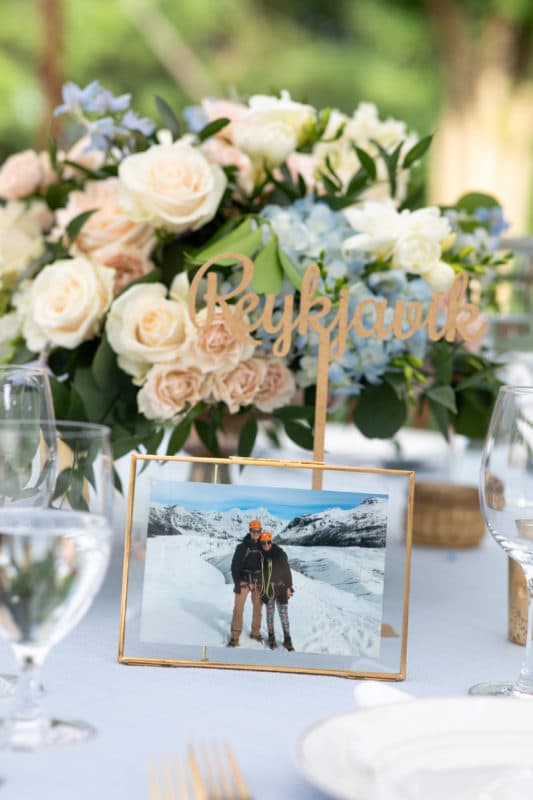 After the ceremony, guests mingled at a cocktail hour before the reception. The couple left a large, framed photo for guests to sign as a guestbook, and a large jar which guests were encouraged to leave slips of paper with handwritten advice in. Guests were offered signature drinks inspired by the bride and groom, either a mezcal mule inspired by Donald or a caipirinha inspired by Kaliane. Once the cocktail hour was over, guests found their tables at the reception marked by cities the couple had travelled to together, including Atlanta, Sonoma, and Reykjavik among others.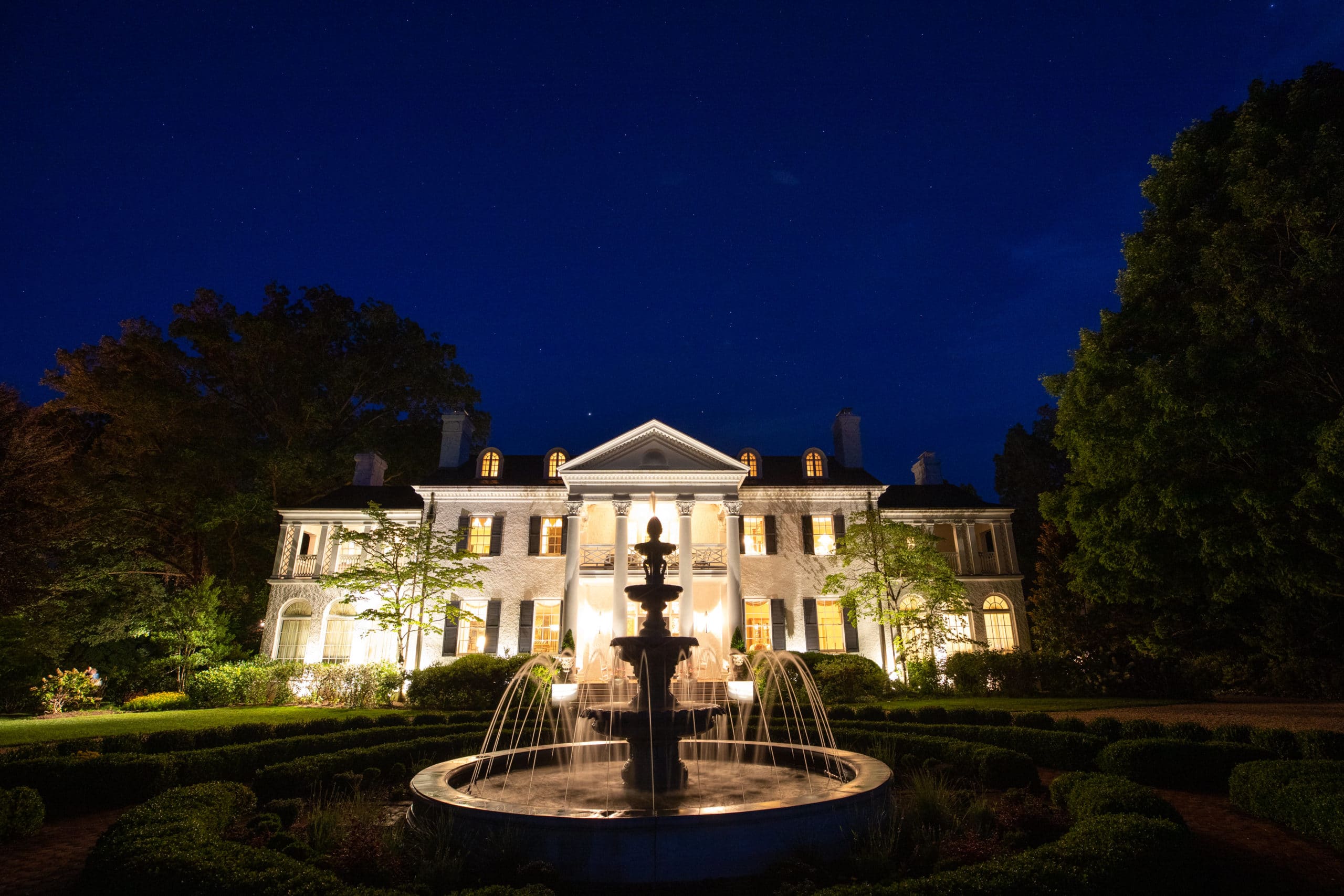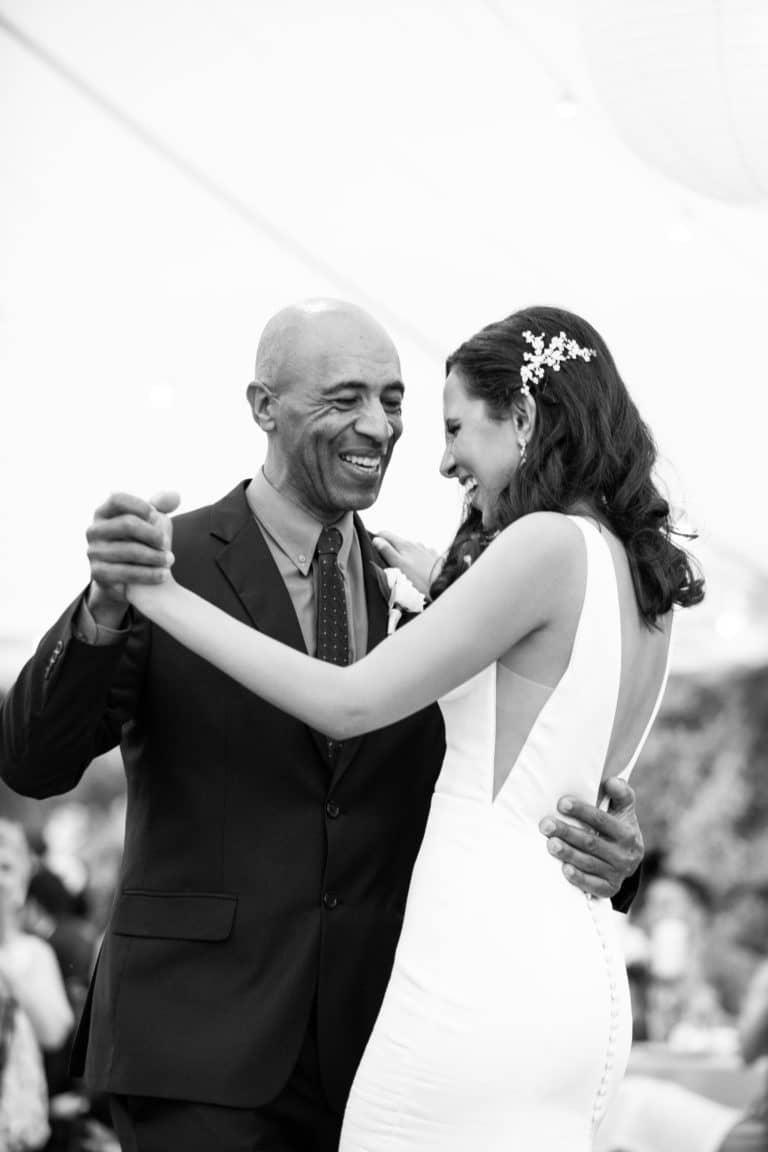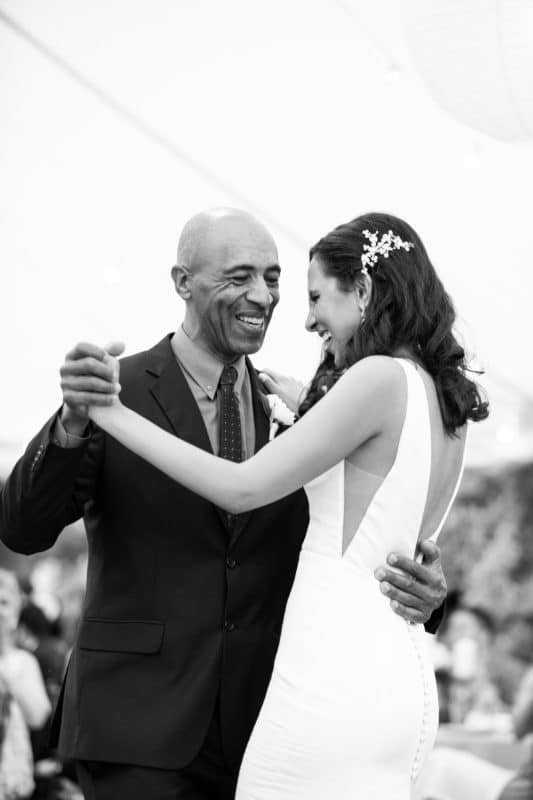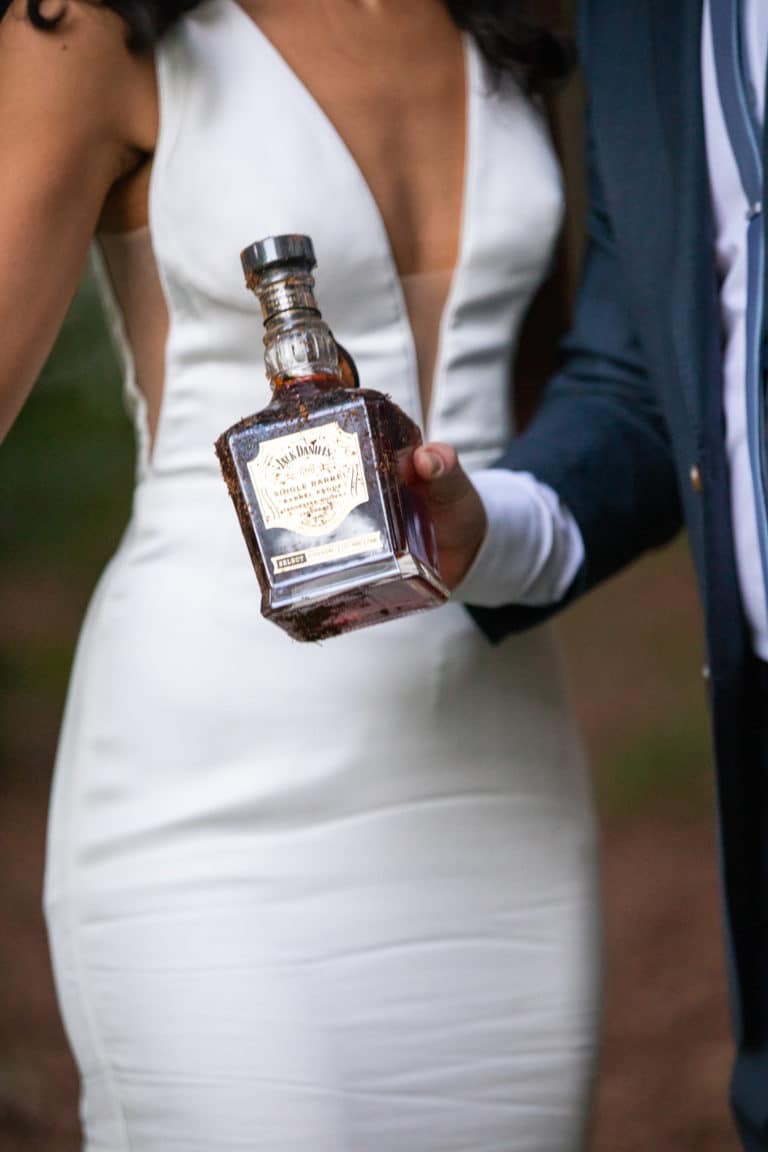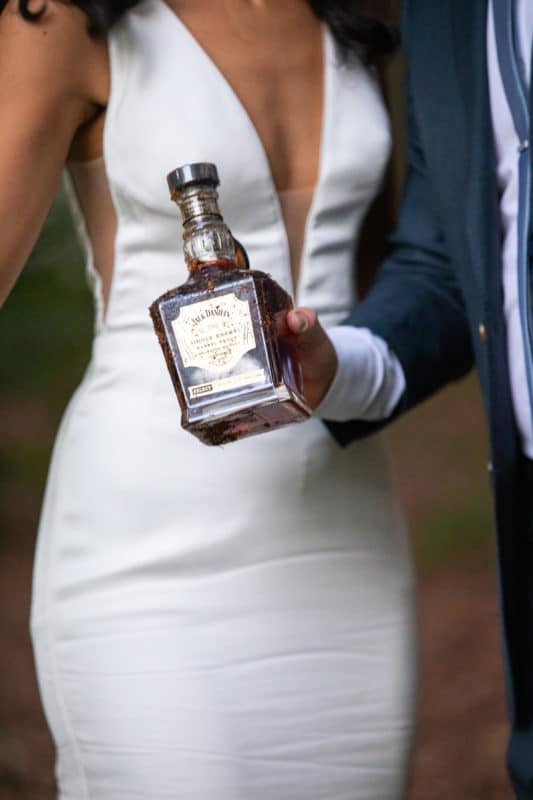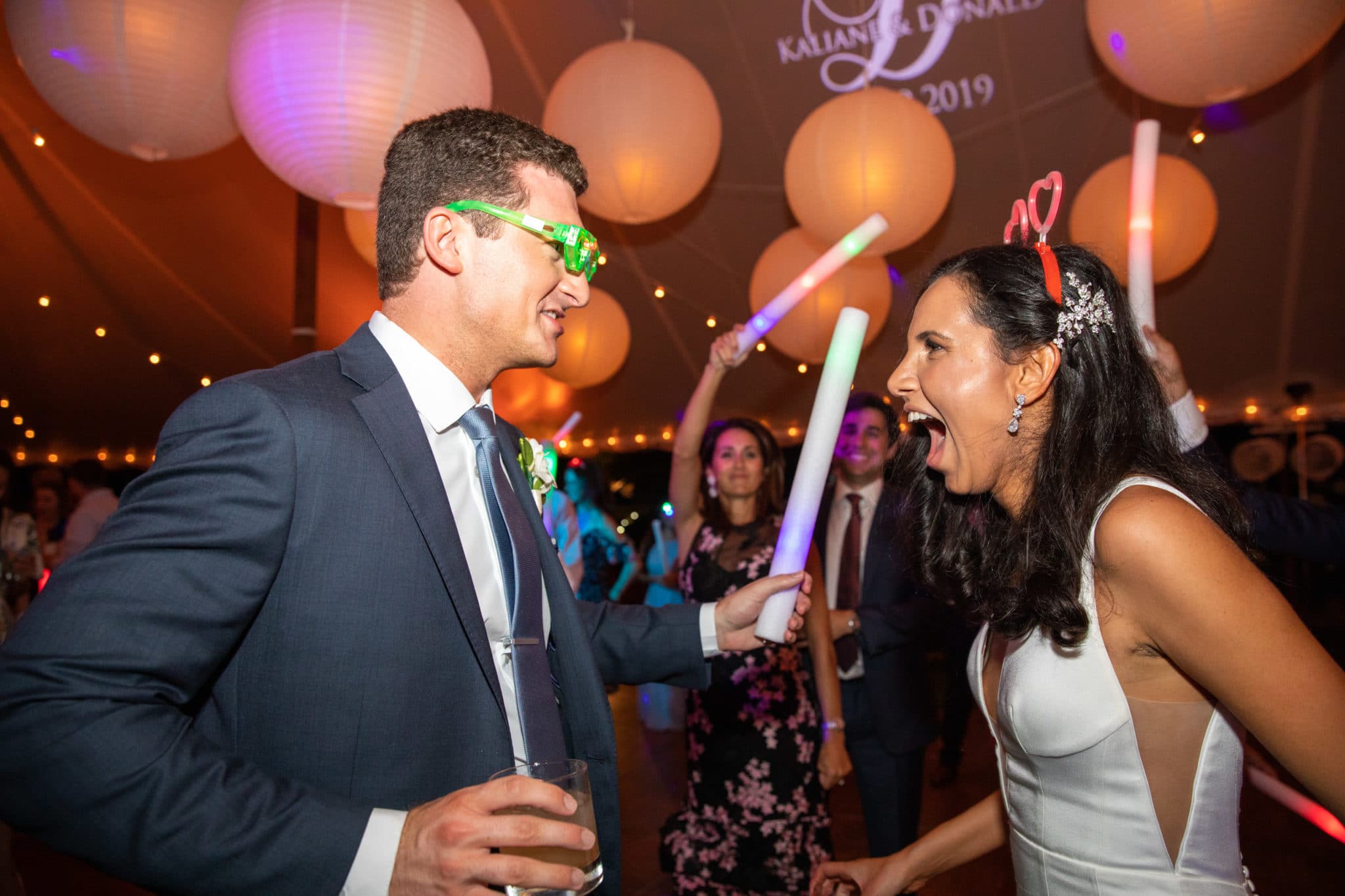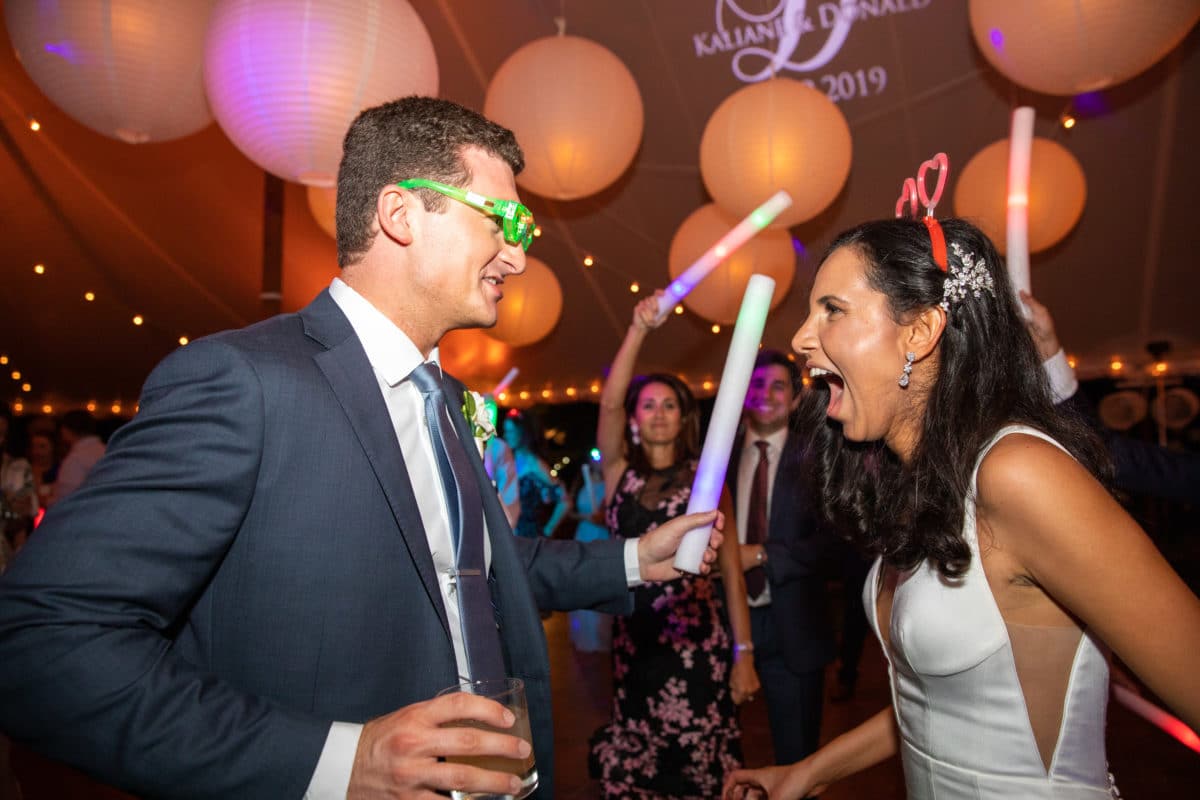 Kaliane and Donald's tent reception was hung with Chinese lanterns and string lights to illuminate the tent throughout the night. During dinner, guests listened to members of the bridal party toast Kaliane and Donald. The newlyweds then took their bridal party with them to dig up bourbon buried on the property prior to the wedding day, drinking the bourbon together in a classic Southern tradition meant to signal good luck. Afterwards, guests took pictures with funny hats, sunglasses, and other props at a photobooth between dancing. At the end of the night, guests sent the pair off with a glittering farewell of sparklers and a fireworks show, making a spectacular ending to a beautiful wedding.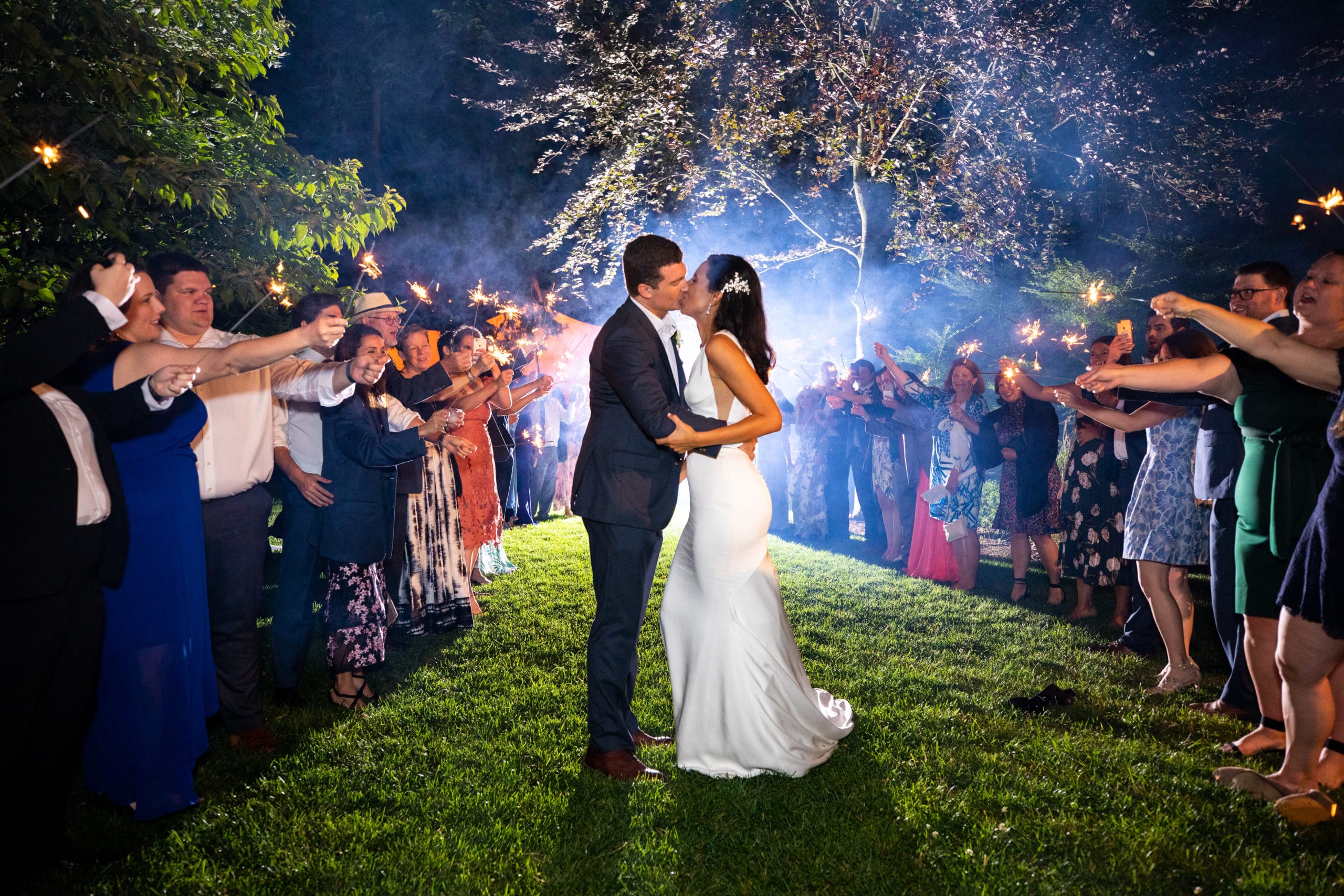 Photographer: Aaron Watson Photography
Wedding Venue: Keswick Vineyards
Rehearsal Dinner Venue: Inn at Darden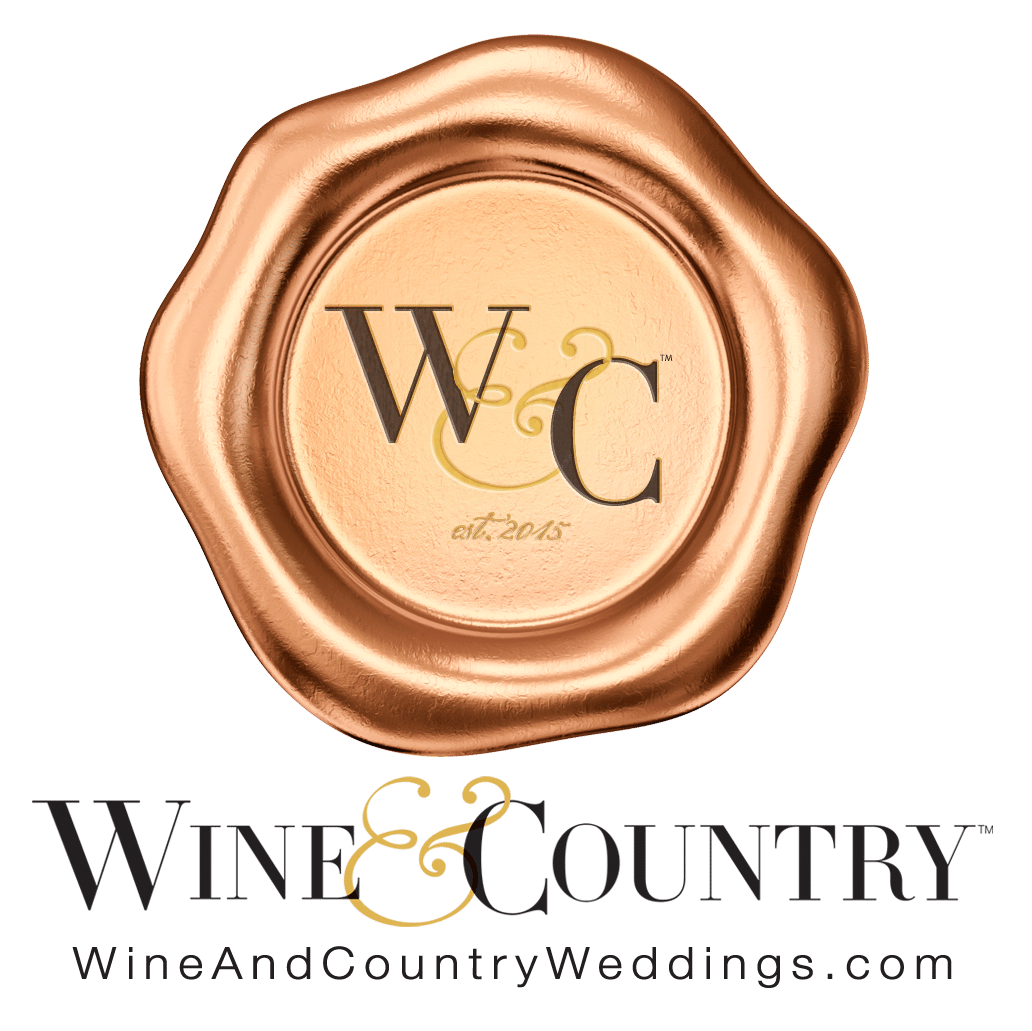 This wedding was featured in Wine & Country Weddings Volume 5 magazine.
Want to have your wedding featured? Click here to learn about our submission process.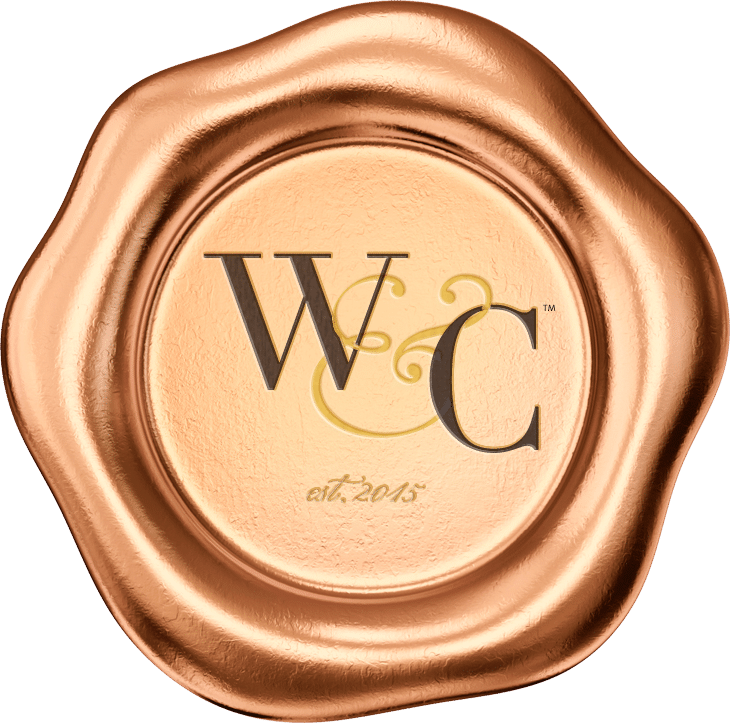 Virginia Wine & Country celebrates elevated living in Virginia Wine Country. Virginia Wine & Country Life is a semi-annual luxury print magazine with a full digital presence. The Virginia Wine & Country Gold Book is an annual guide to the top award-winning wines, wineries and experiences in Virginia Wine Country. The annual Virginia Wine & Country Wedding Planner is an art book of elegant Virginia weddings. The brand includes the Virginia Wine & Country Shop in Ivy, Va. It is a beautiful lifestyle boutique that brings the pages of the magazines to life. Virginia Wine & Country tells the stories of Virginia wineries, the farm-to-table movement, luxury travel, entertaining, art and the elegant country lifestyle. Ivy Life & Style Media also provides branding, web design and PR services for the wine industry.