Charlottesville Unites to Help This Couple Celebrate After Tragedy
Love always wins. Nine months to the day from the heart-wrenching events and car attack on Charlottesville's Downtown Mall in August of 2017, survivors Marcus and Marissa celebrated their unity and love with 150 close friends and family.
After heroically pushing Marissa out of harm's way, Marcus was hit by the car on that day and suffered severe injuries to his foot and leg. As a result, the couple had to postpone their wedding, but not for long. Marcus and Marissa's celebration of unity seemed predestined in the stars.
Members of the Charlottesville community and wedding professionals from across the country came together to throw them a day to remember. Over 30 vendors collaborated to help this wonderful couple celebrate the next chapter of their life together.
The pair was even surprised with a visit from the R&B artist MAJOR, who flew in to sing "Why I Love You" as Marissa walked down the aisle. As fate would have it, Marcus' and Marissa's mothers were schoolmates in Nelson County and graduated in the same class.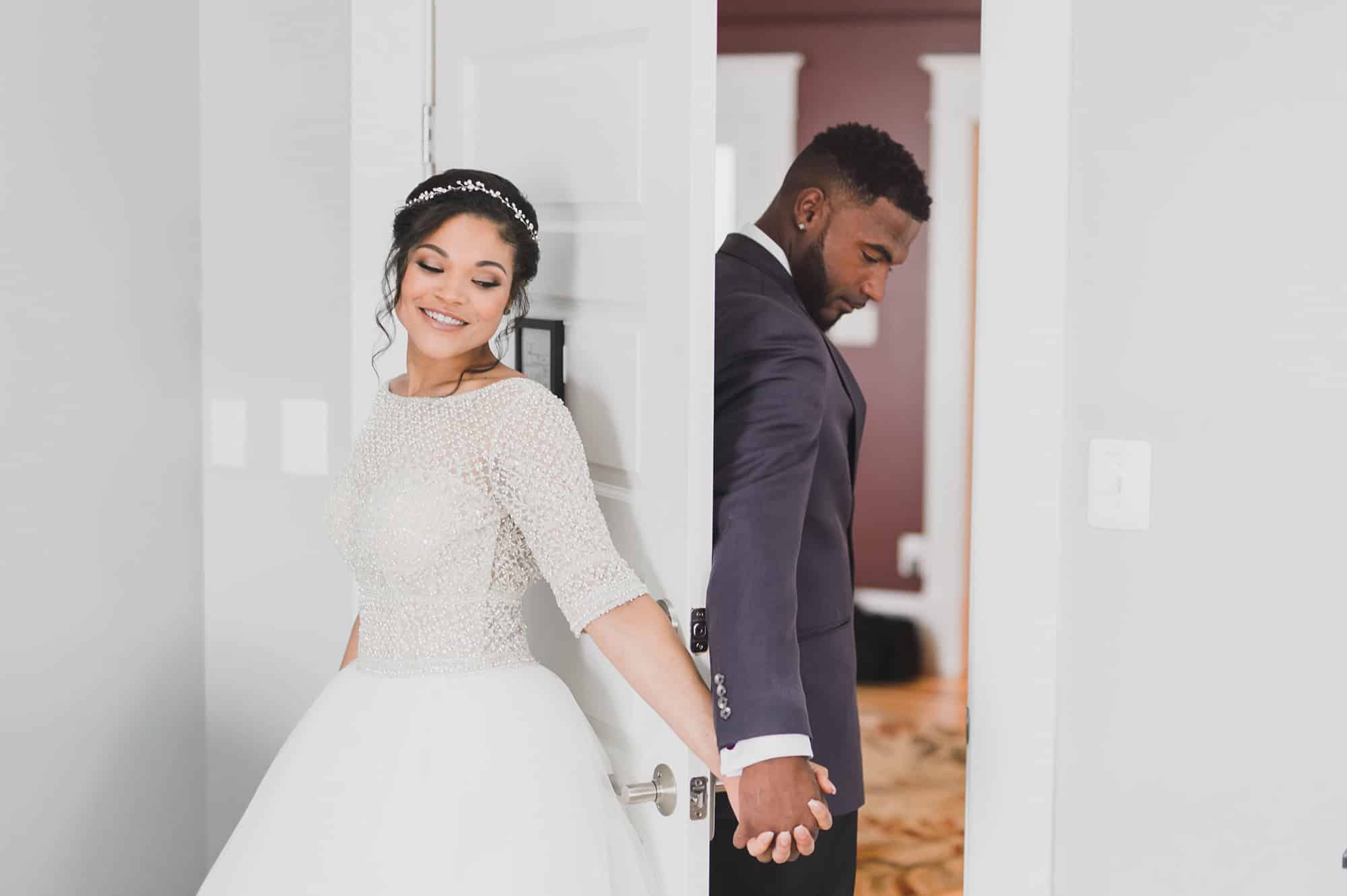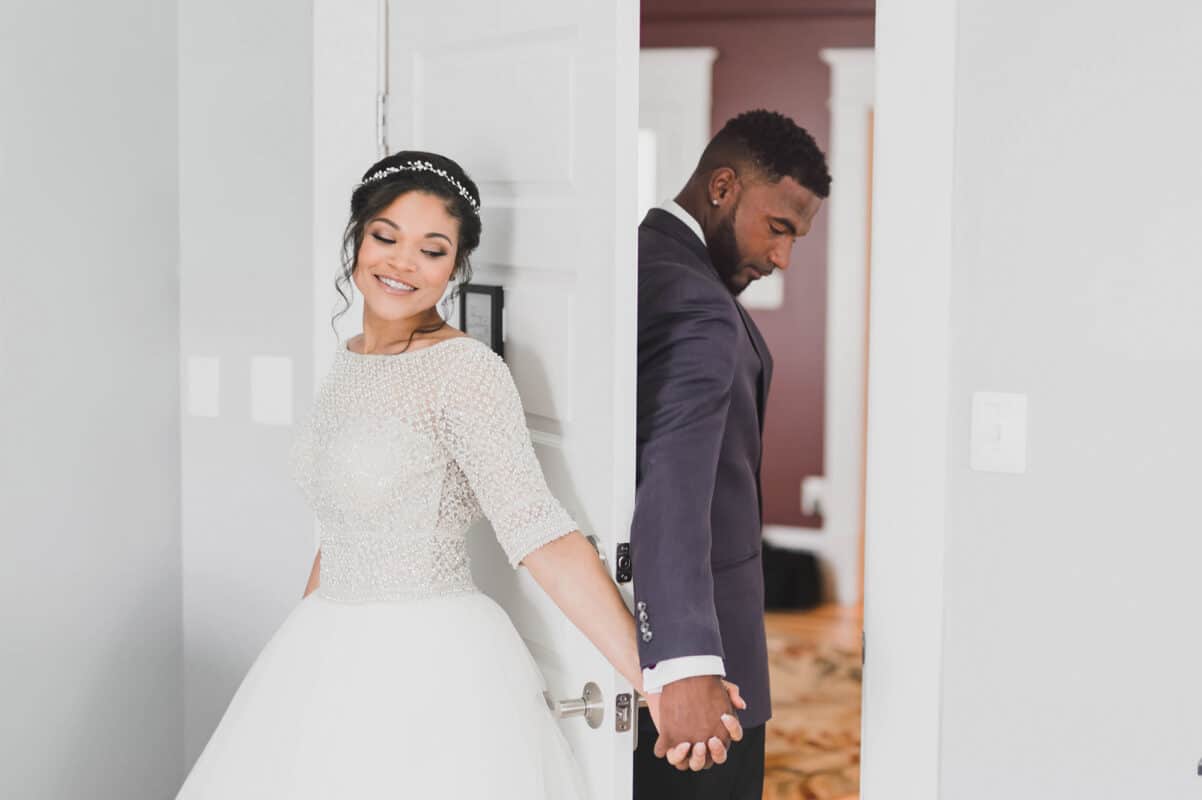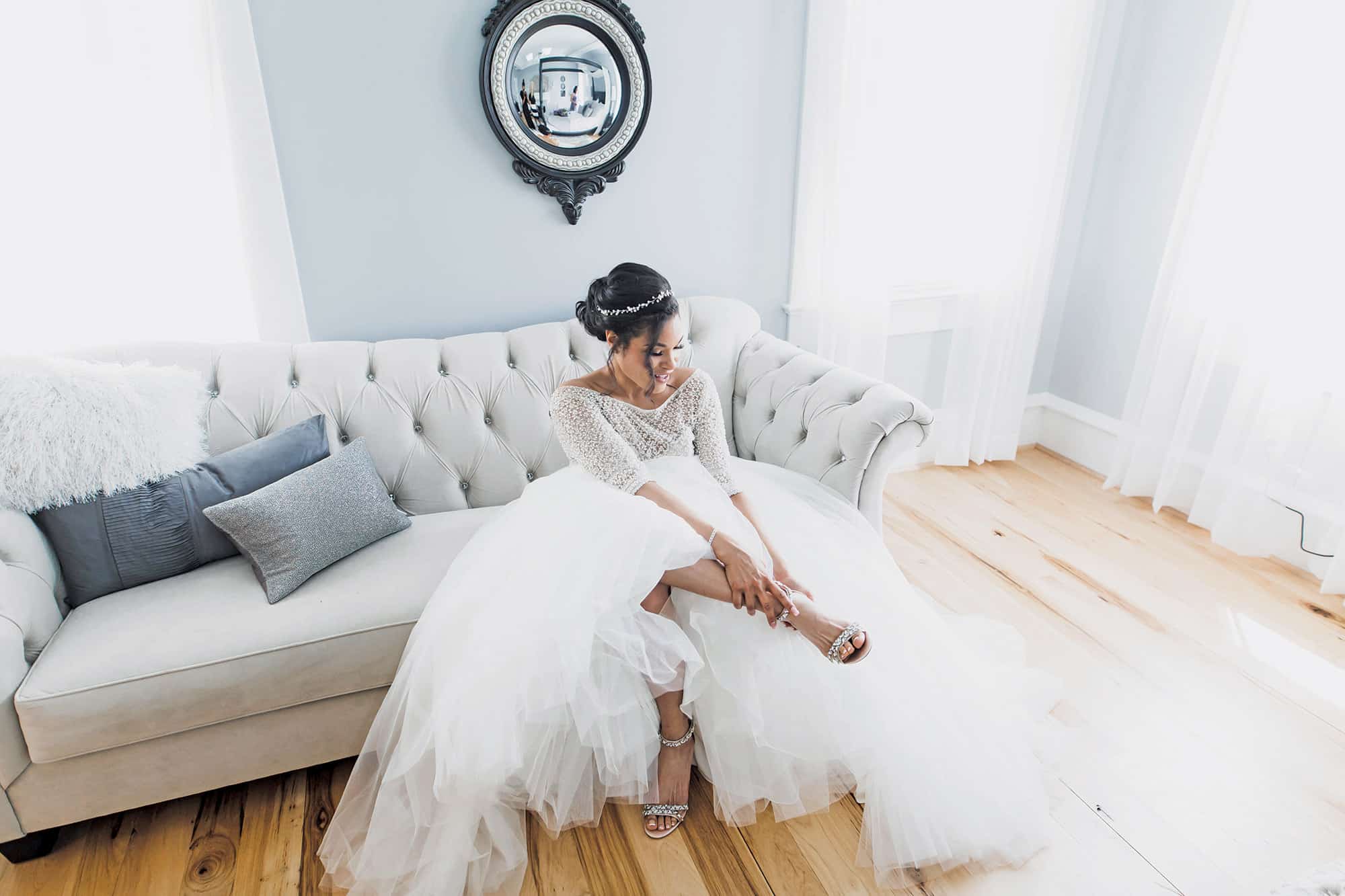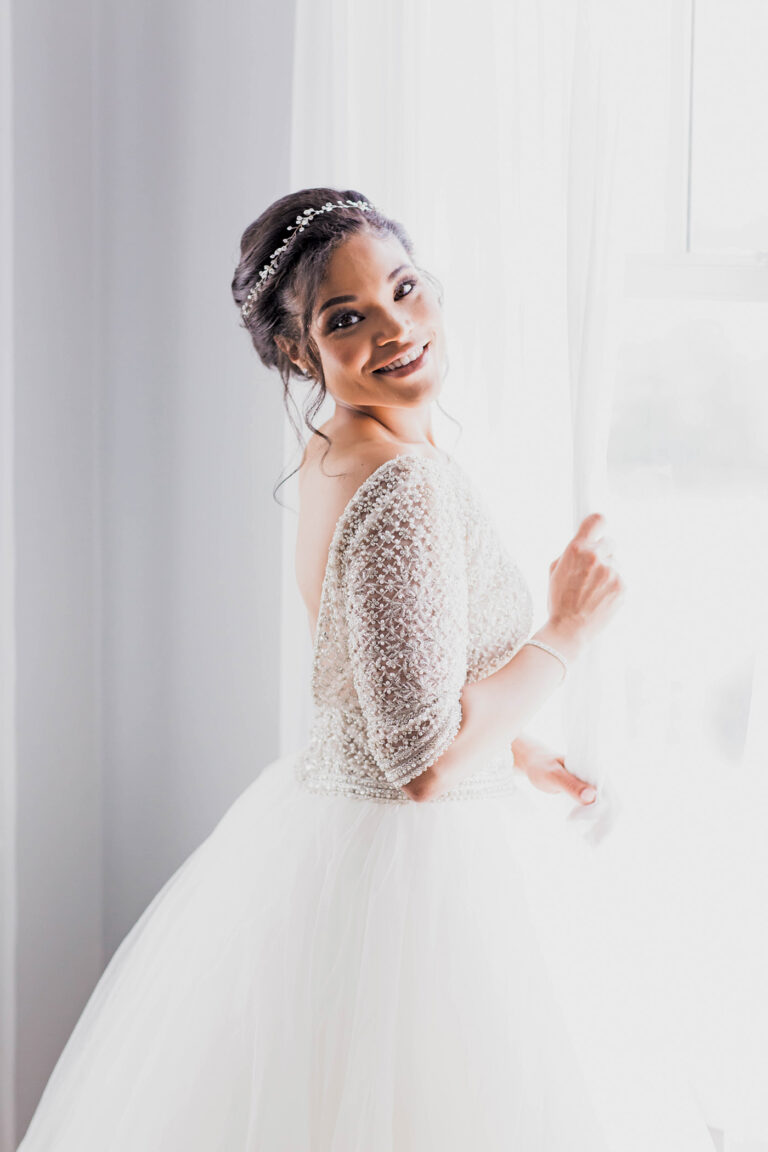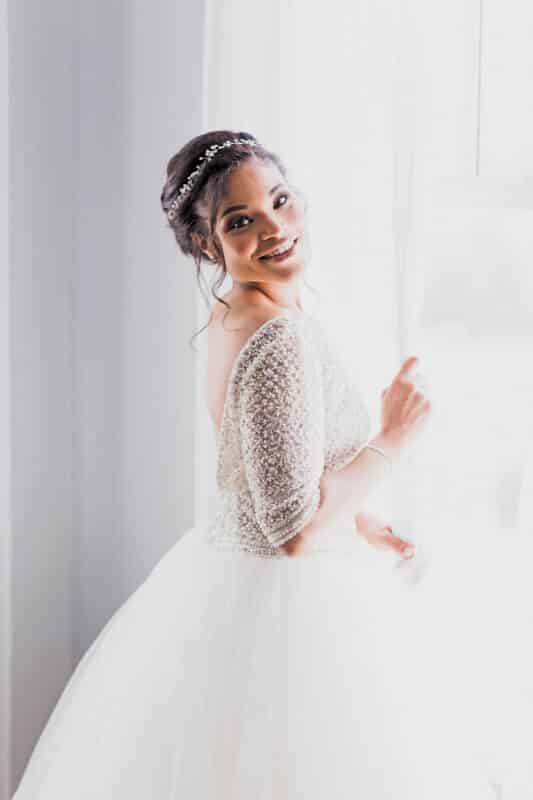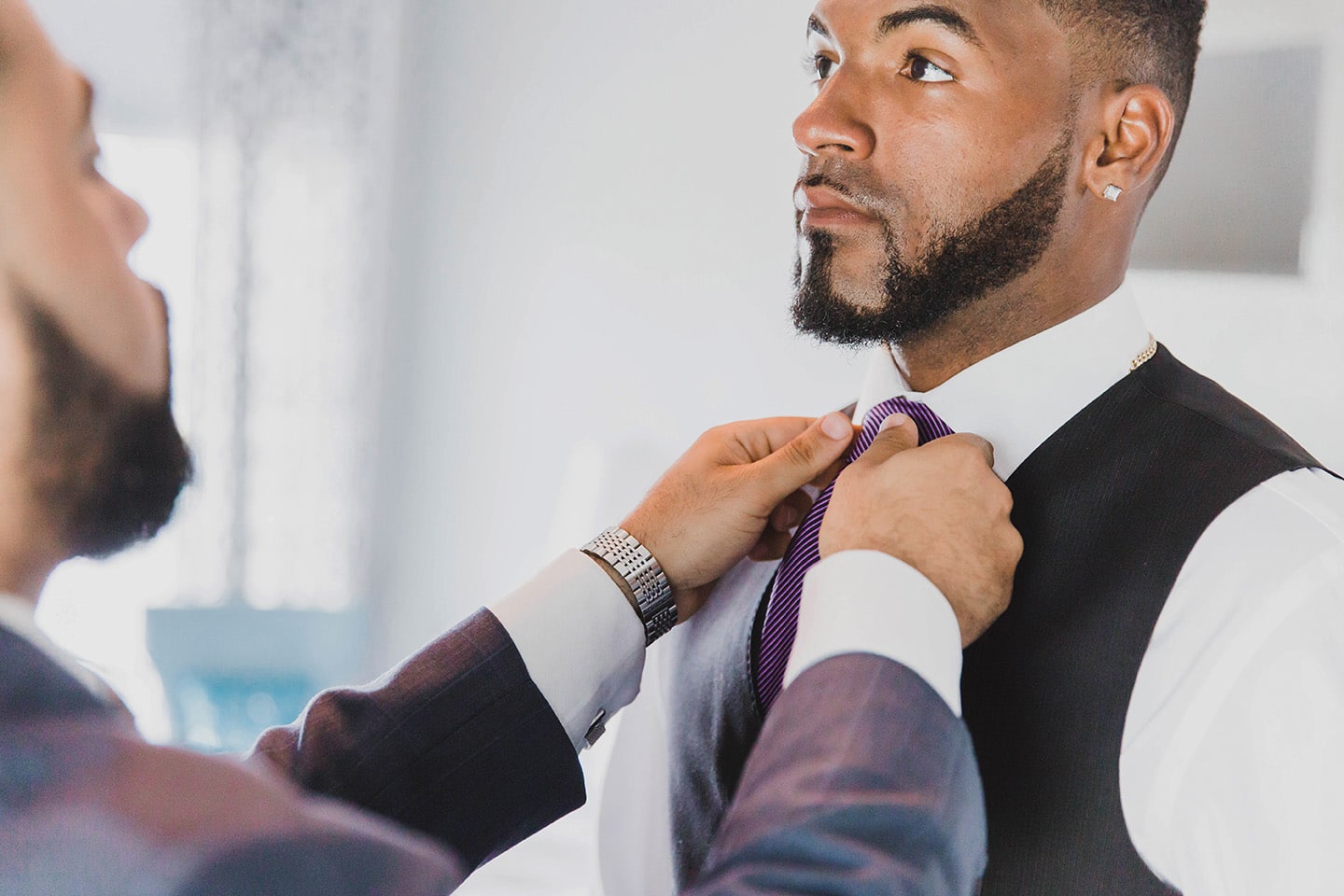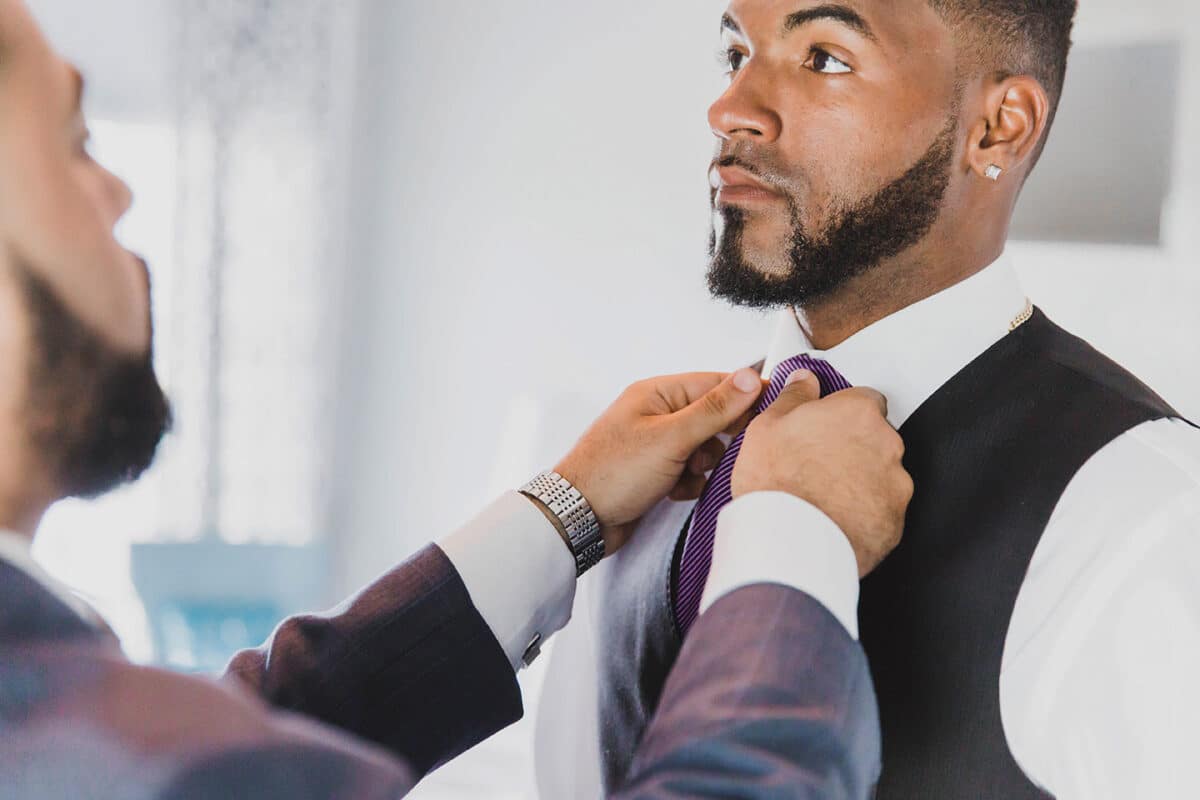 Although Marcus recalls seeing Marissa for the first time in their childhood, Marissa can clearly remember her first impression of Marcus in 2011—"a handsome guy." After a few chance meetings over the span of five years, the two saw each other one night on the town.
To this day, Marcus will tell you her "sometimes hazel, sometimes green" eyes did something to him. Soon after this meeting, the couple went on their first date to a University of Virginia football game, and it didn't take long for the two to fall in love, not only with each other but also with their families. Marissa's dad became a father figure for Marcus and continues to impact him, even after he passed away a few months prior to the wedding.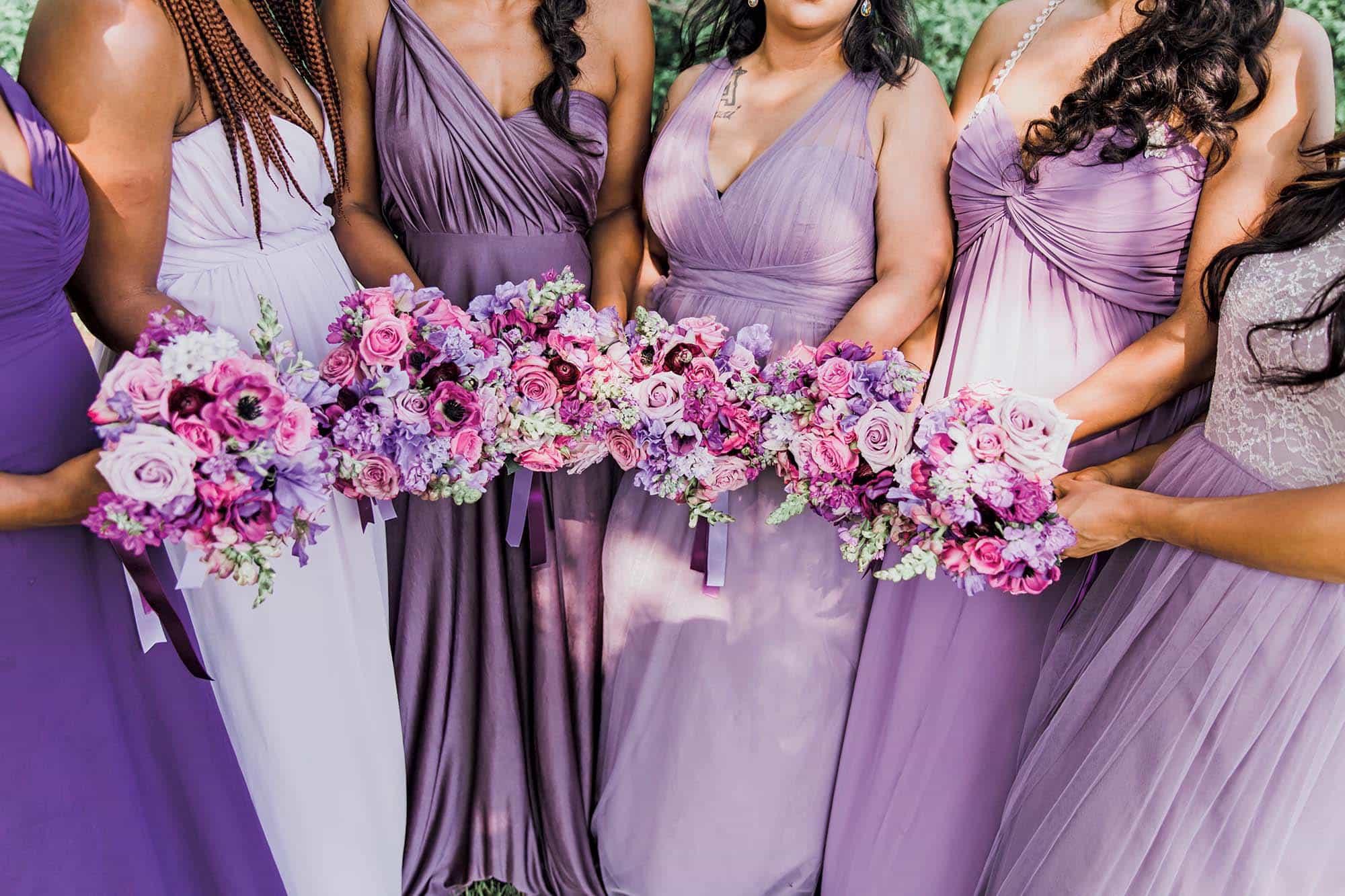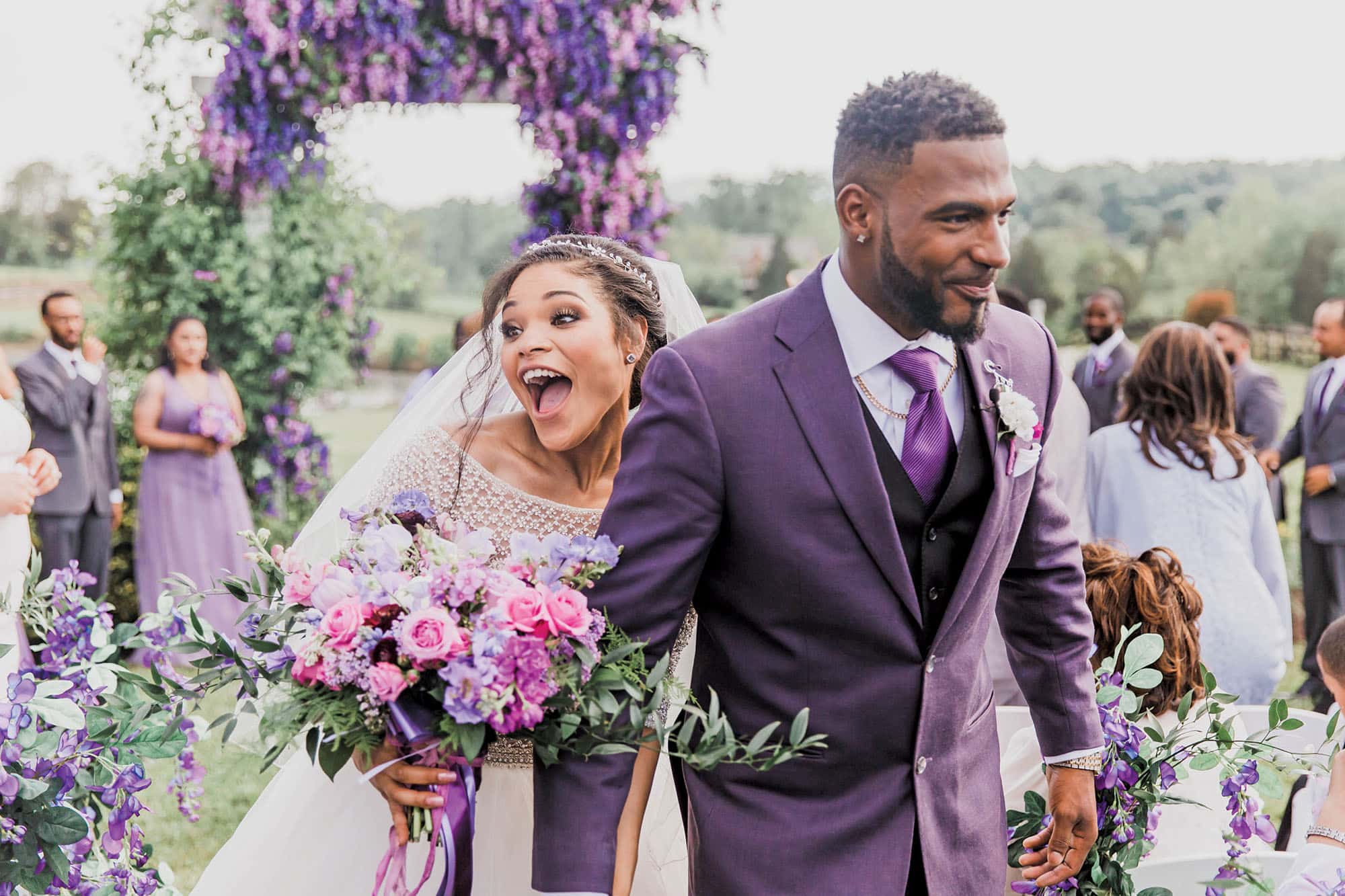 In January 2017, Marcus surprised Marissa at work with a ring. He wanted to ask for her hand in marriage in front of two of their closest friends, one of whom was Heather Heyer, the young woman who lost her life on that horrific August day.
Over a year later, and after the long road to healing from these life-changing events, the couple wed under an overflowing wisteria arch on the sprawling lawn of Walden Hall. It was a day filled with love, laughter, memories and tears, as the couple incorporated touches of Marissa's father and their dear friend Heather. Marcus and Marissa's Celebration of Unity truly pulled together family and community.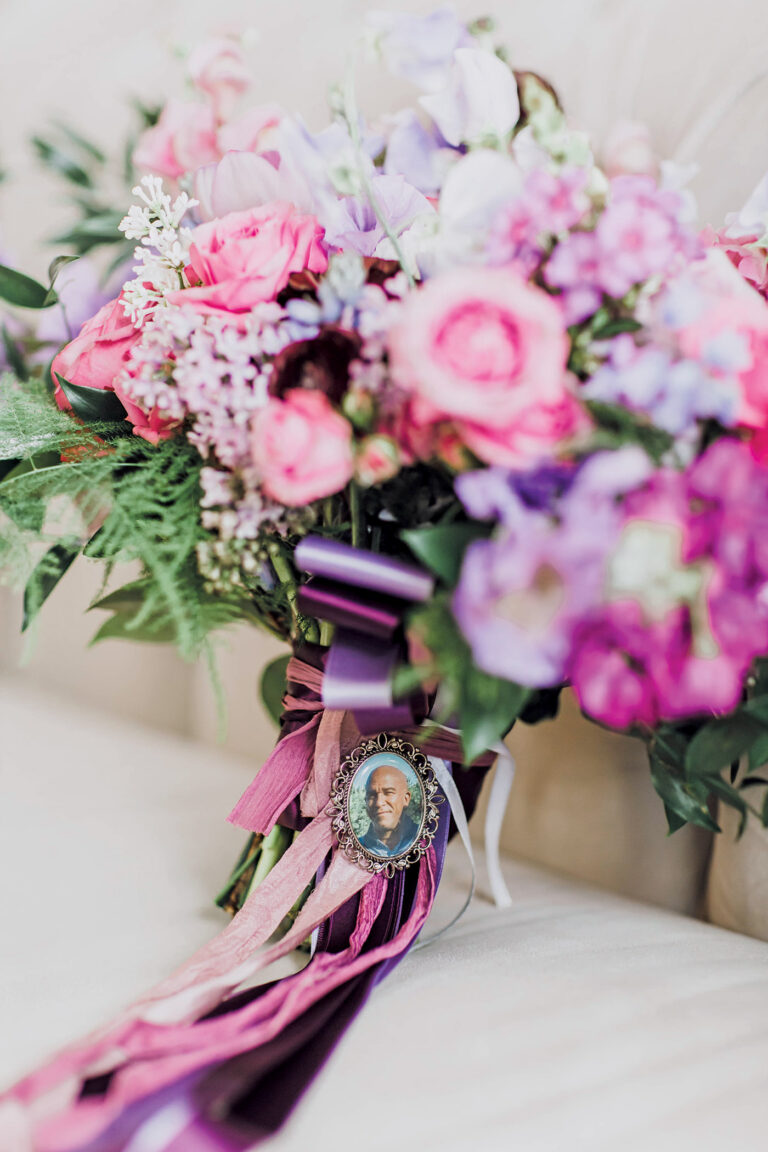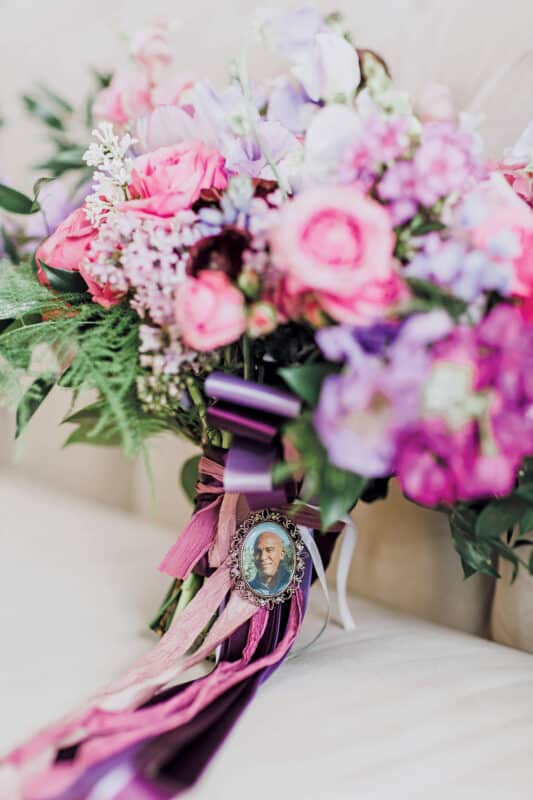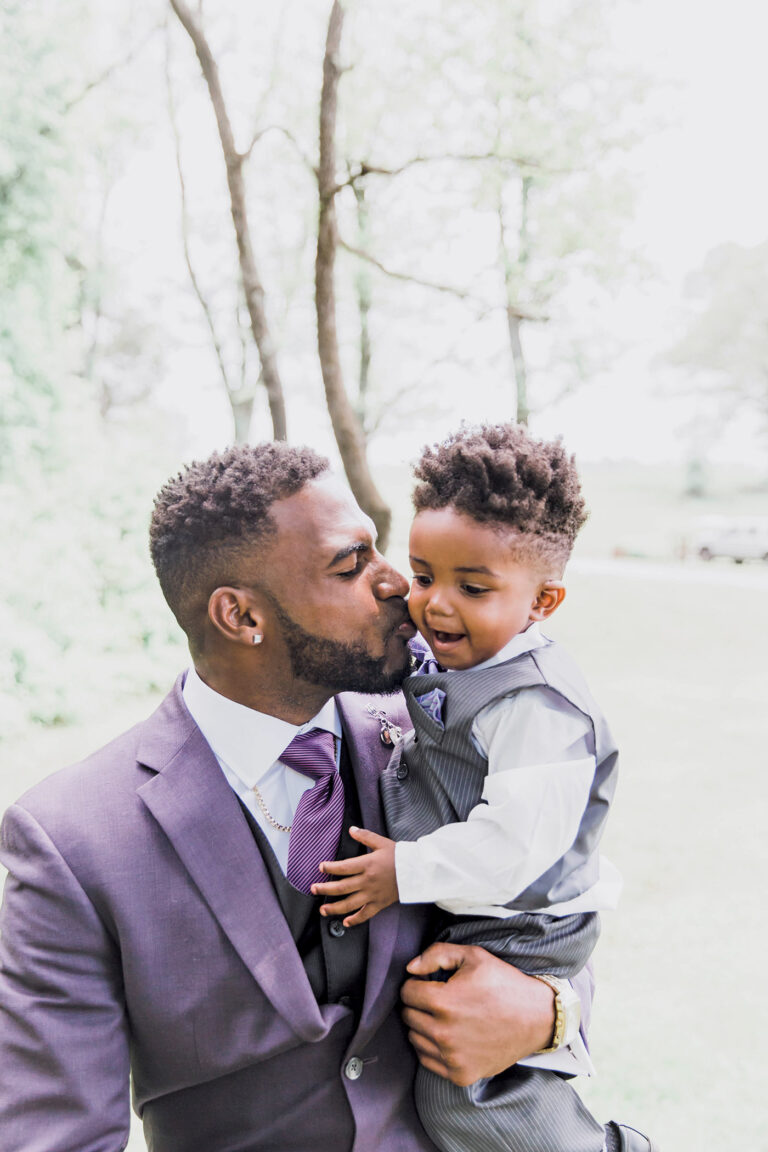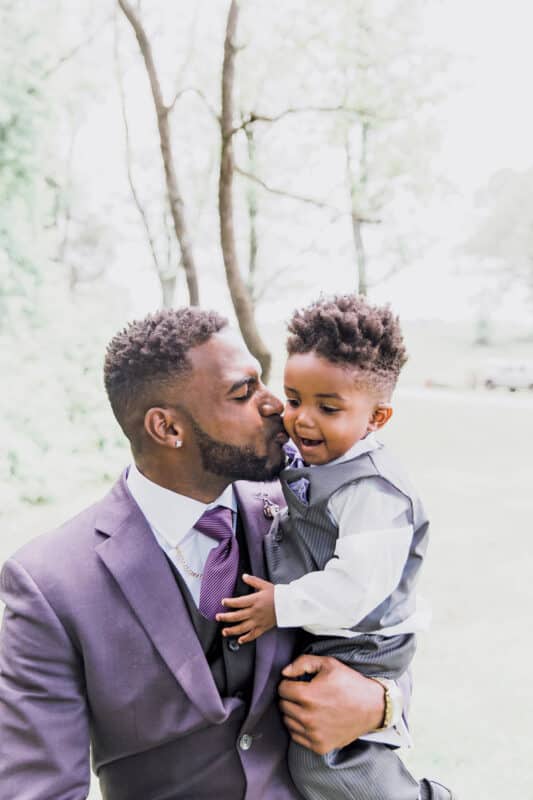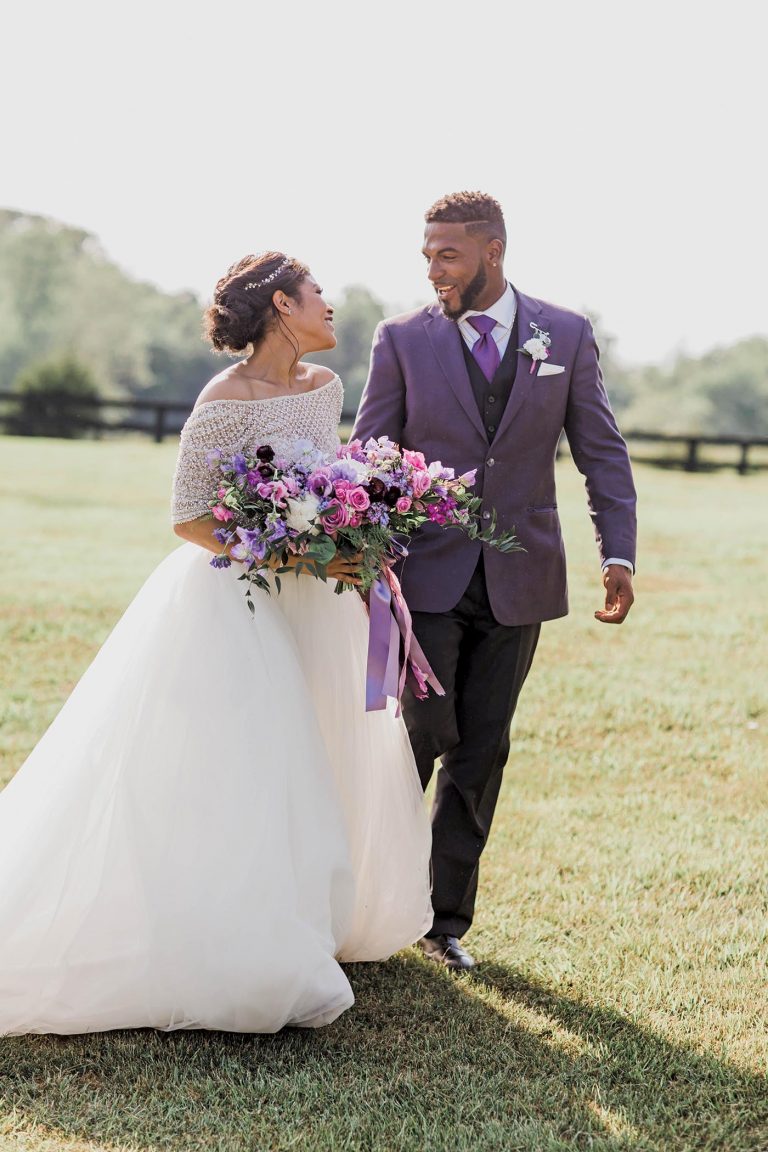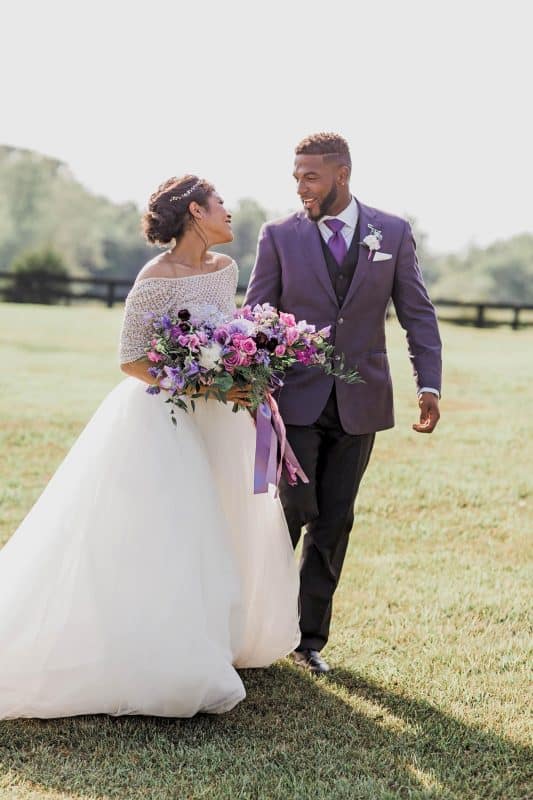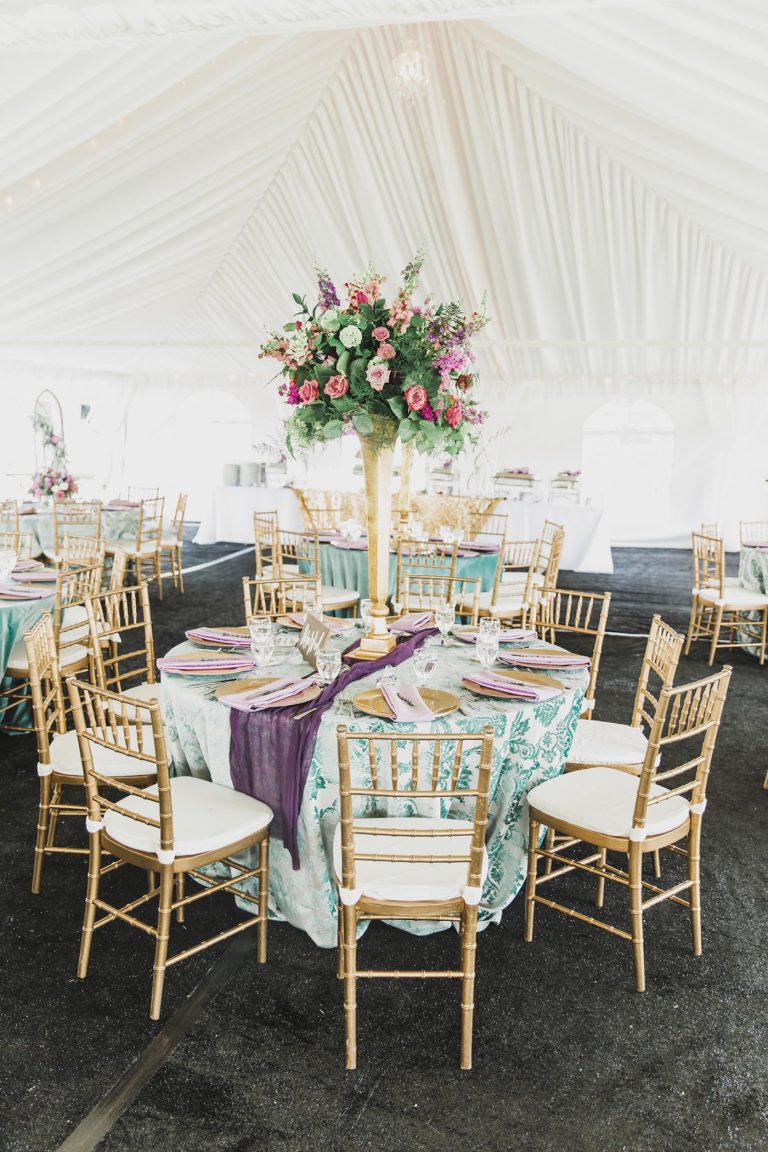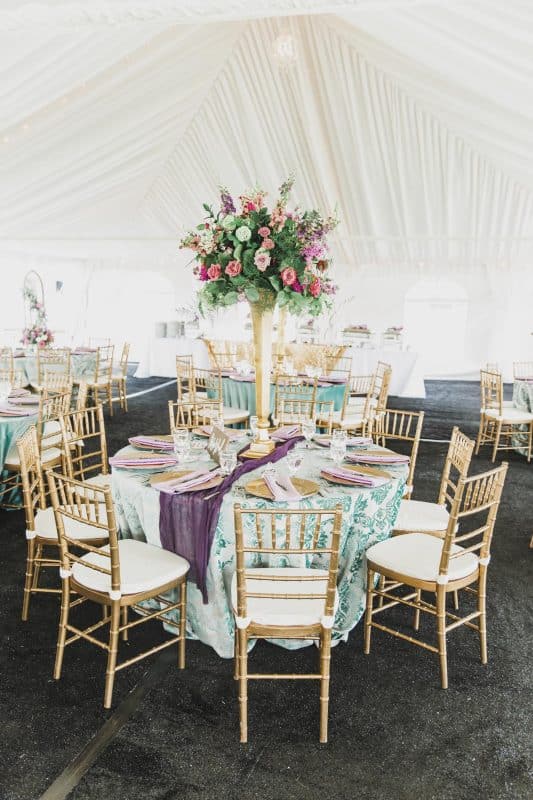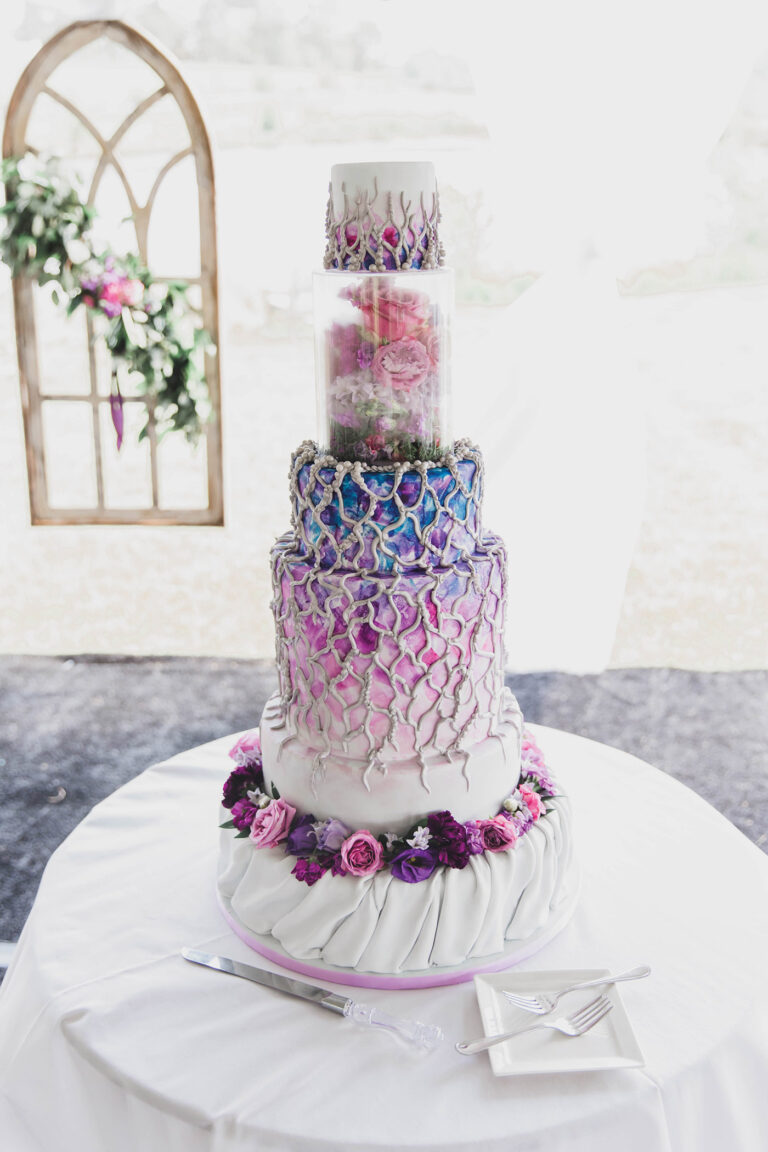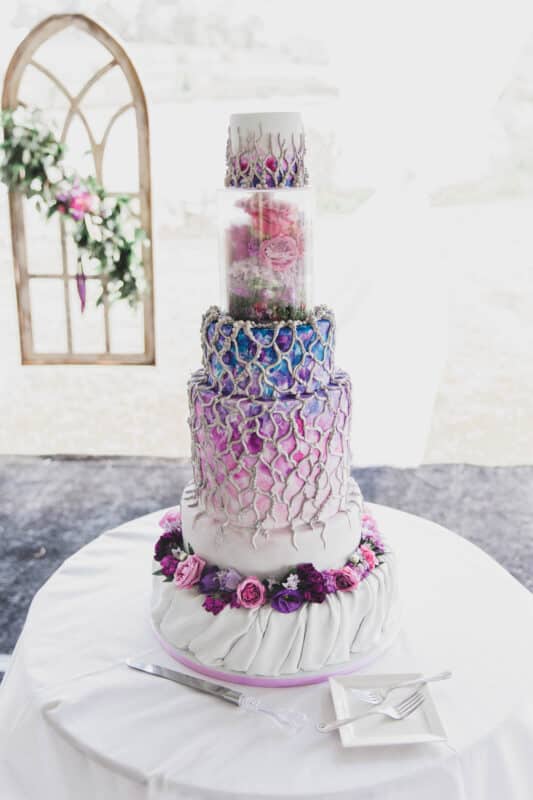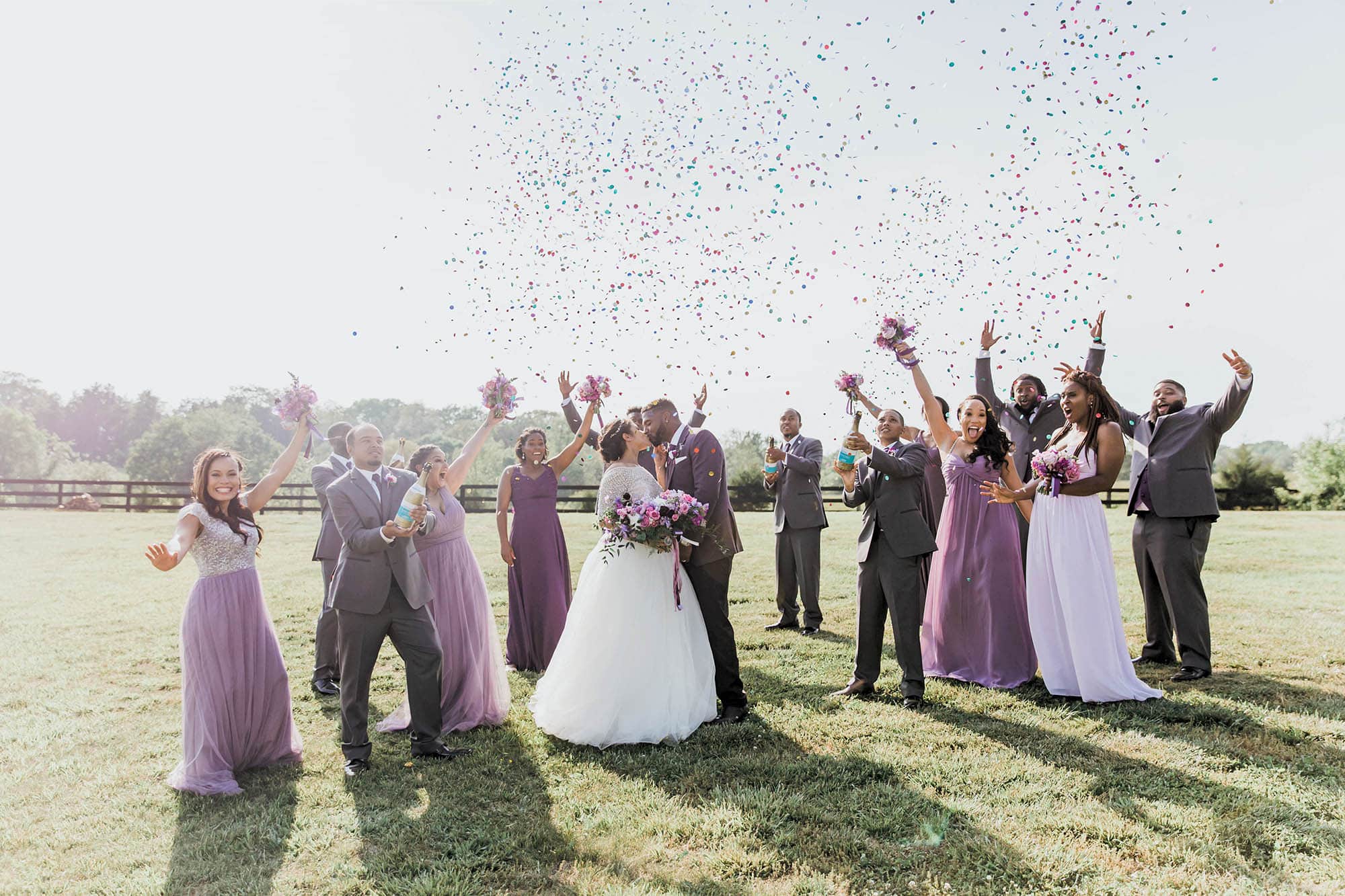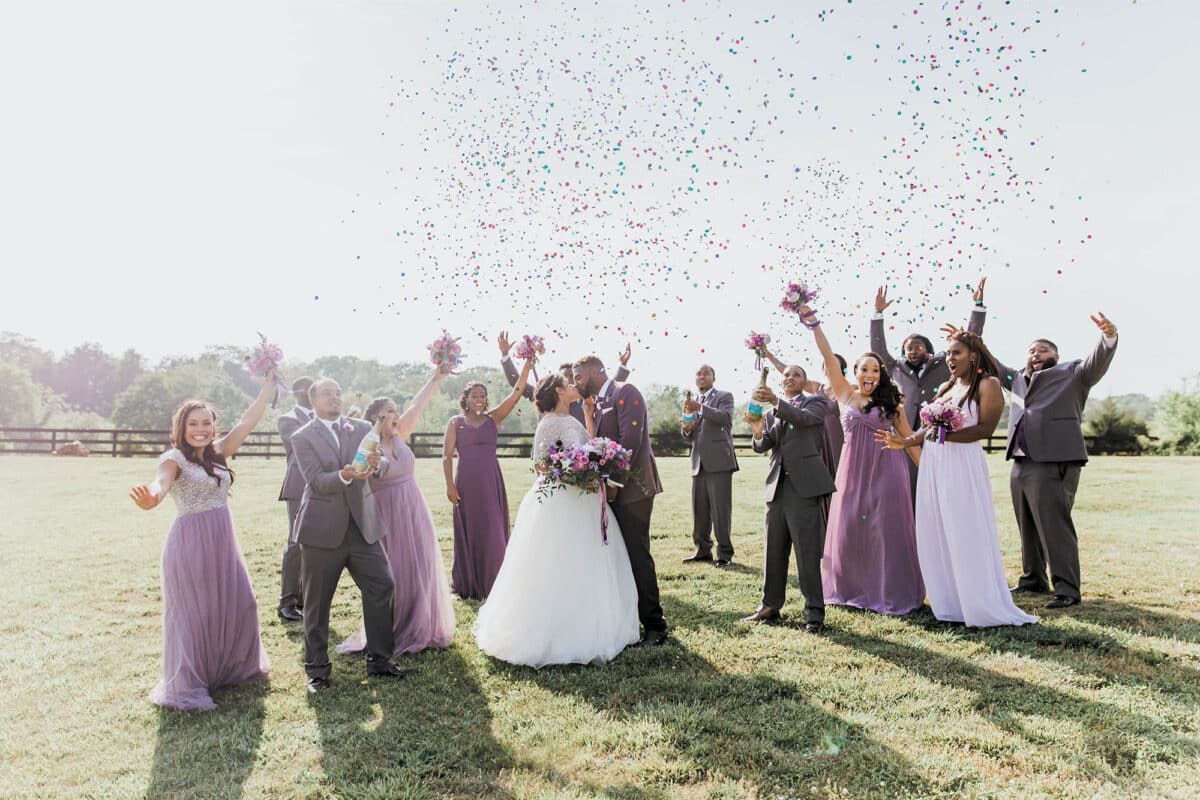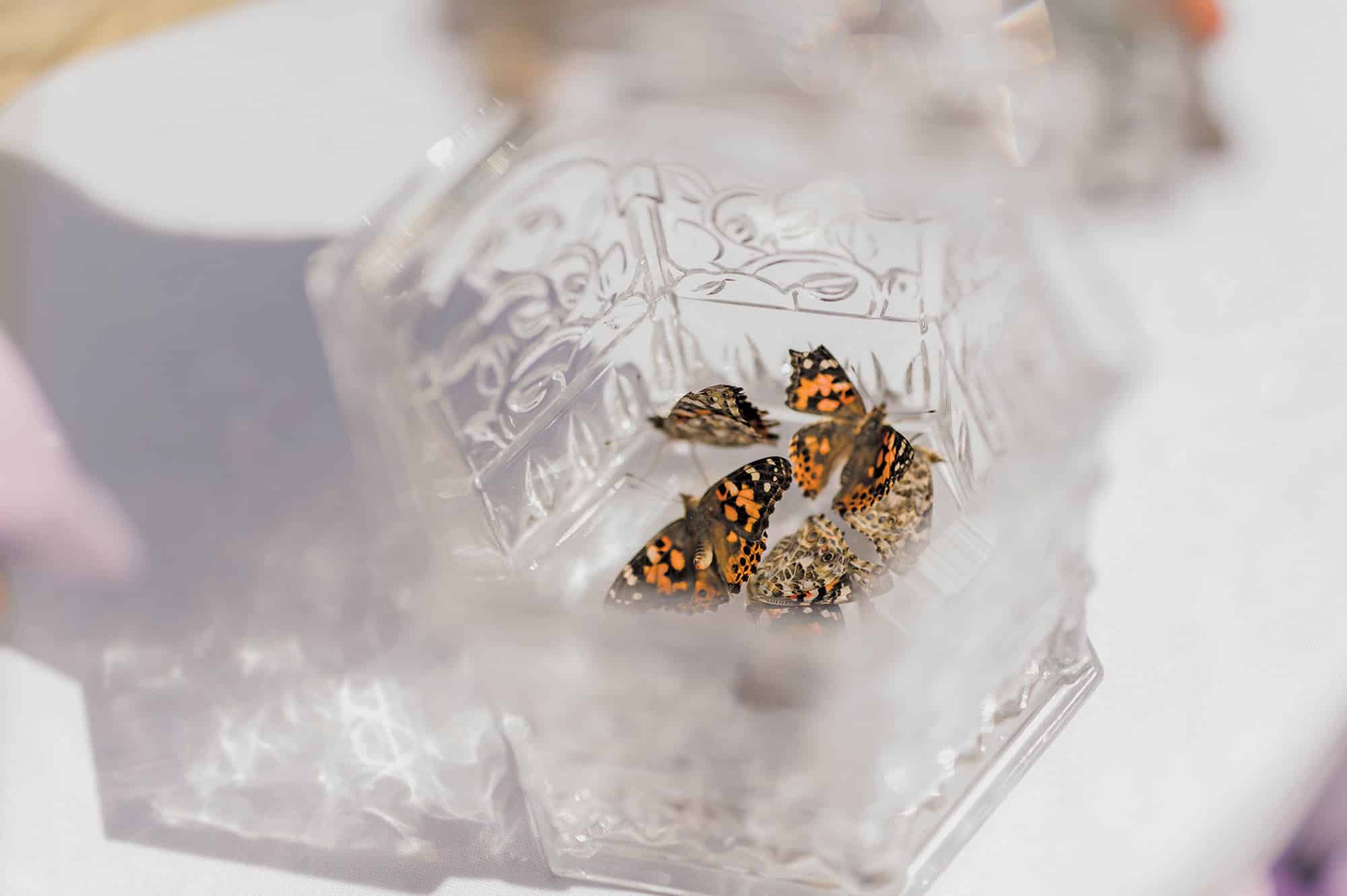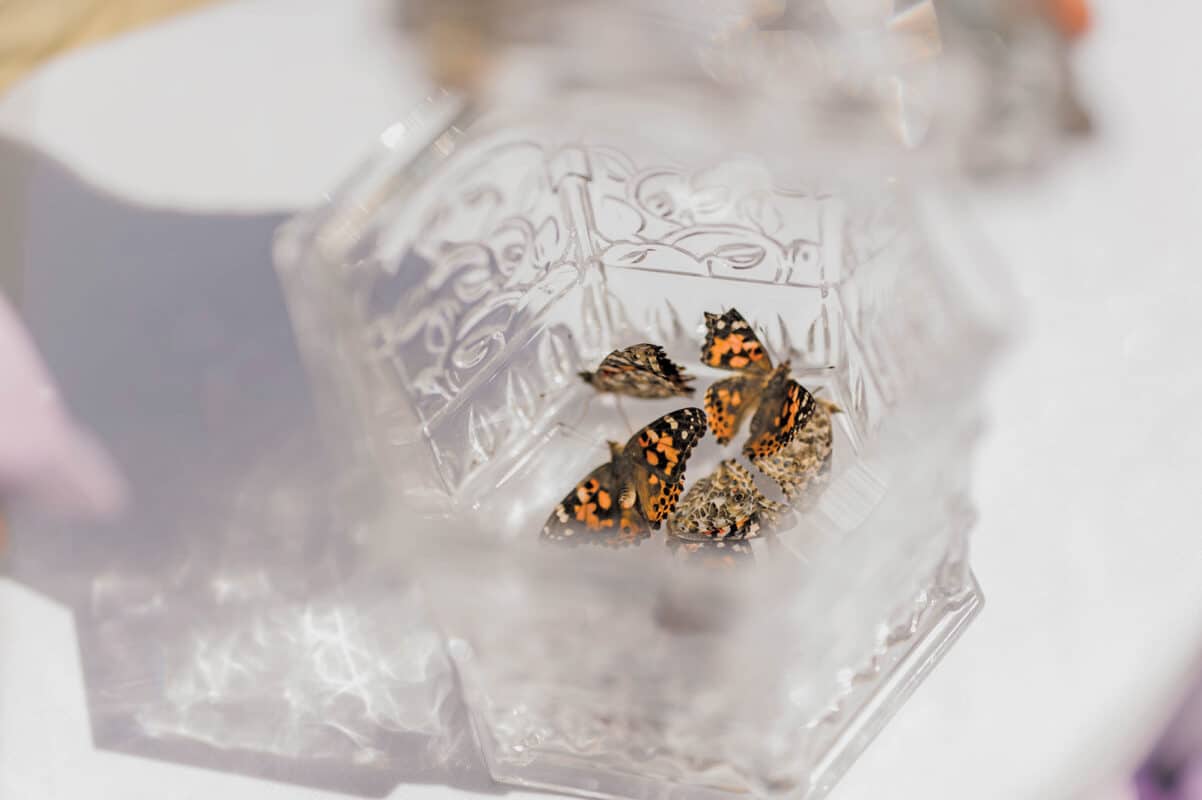 The couple chose purple as their color palette in honor of Heather's favorite color. The bridesmaids, gowned in shades of lavender, paired handsomely beside the groomsmen and best woman in their dark suits with purple accents.
Heather's mother even released butterflies at the wedding. Some flew away, but one they later named Heather clung to Marissa's dress, bringing smiles to all. ~
This real wedding was featured in Volume 4 of Wine & Country Weddings.
Photographer: M Harris Studios
Planning/Décor/Donating of the Wedding: Bella Giornata Events
Venue: Walden Hall
Catering: Taste of Elegance, Stafford, VA
Florals: Holly Chapple Designs
Bartending: Louie's Mobile Mixology
Cake & Love Wins Cookies: Bijou's Sweet Treats
Hair/Makeup: Makeup by Shanelle Squire & Hair by Reyunna
Bridesmaids Dresses: Bella Bridesmaids
Marissa's Dress: Urban Set
Marcus' Suit: The Clothing Coach San Francisco
Dress Alterations: Mackenzie Clare
Rentals – Tent/Chairs/Tables: Fredericksburg Rentals & Gibson Rentals
Linens: DC Rentals
DJ: Classic Entertainment
Music Artist: MAJOR
Live Violin: Jenviolin
Cotton Candy: Fluffness
Popcorn Favors: Lammar Marie's Popcorn in Richmond
Vintage Ice Cream Bike with Ice Cream Sandwiches: Nance's Rustic Rentals
Videography: Katie & Floyd Studios
Invites: Vernita Stewart
Photo Booth: The Rosy Co.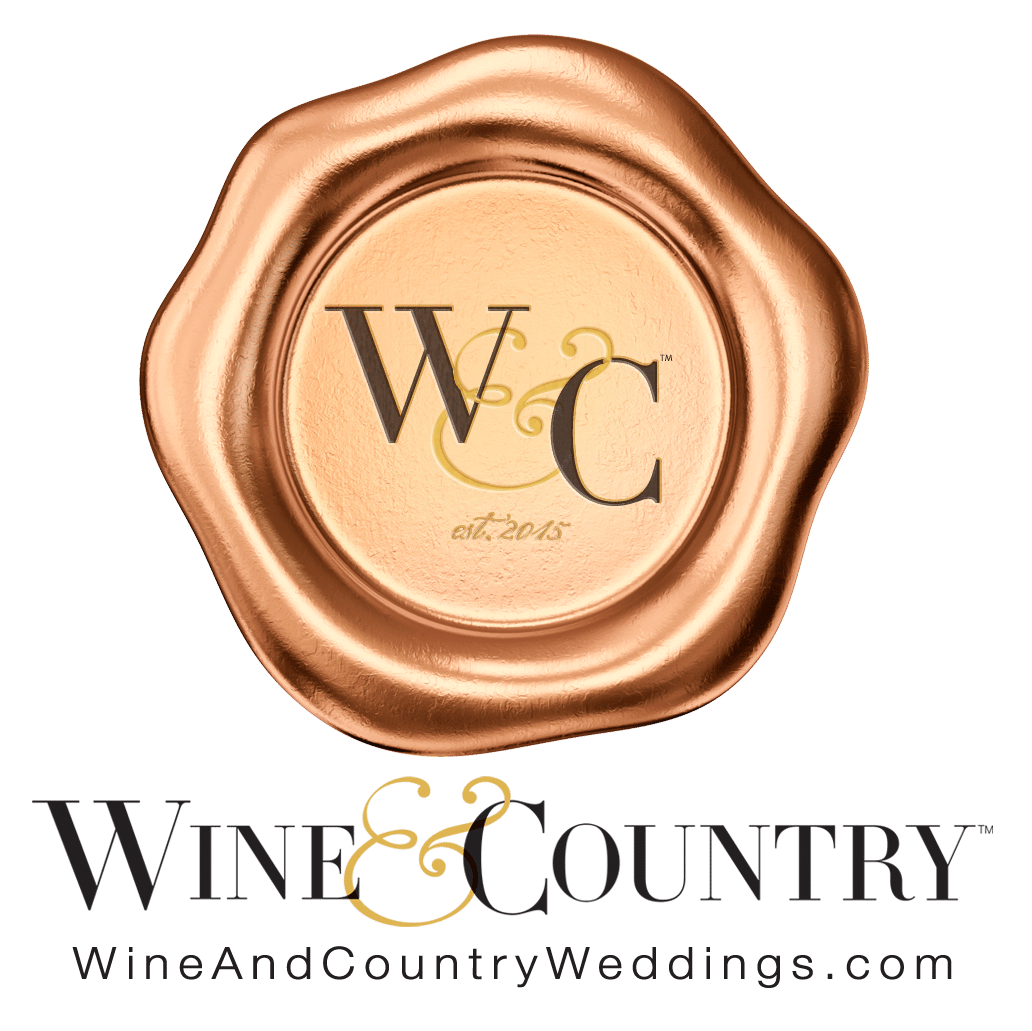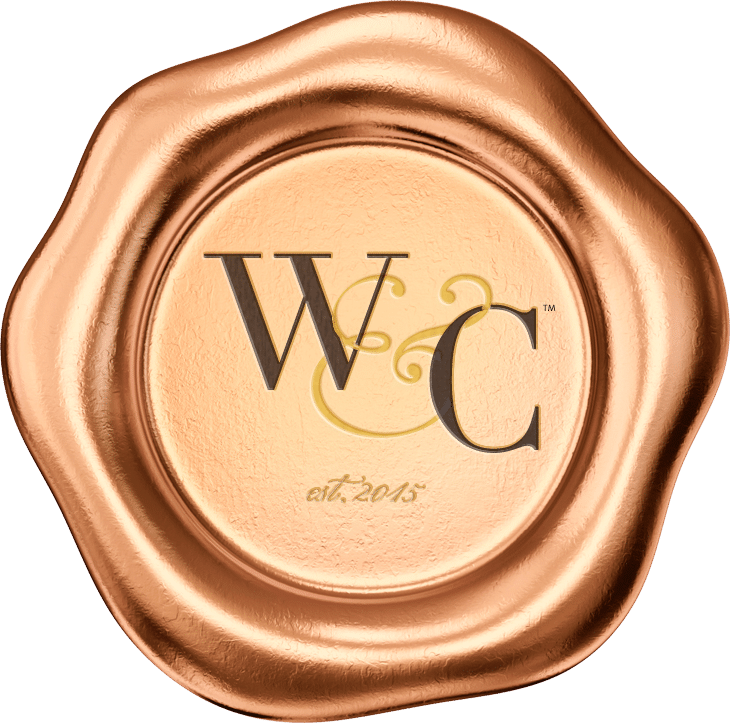 Virginia Wine & Country celebrates elevated living in Virginia Wine Country. Virginia Wine & Country Life is a semi-annual luxury print magazine with a full digital presence. The Virginia Wine & Country Gold Book is an annual guide to the top award-winning wines, wineries and experiences in Virginia Wine Country. The annual Virginia Wine & Country Wedding Planner is an art book of elegant Virginia weddings. The brand includes the Virginia Wine & Country Shop in Ivy, Va. It is a beautiful lifestyle boutique that brings the pages of the magazines to life. Virginia Wine & Country tells the stories of Virginia wineries, the farm-to-table movement, luxury travel, entertaining, art and the elegant country lifestyle. Ivy Life & Style Media also provides branding, web design and PR services for the wine industry.