Wedding stationery is an easy way to add a personal touch to your celebration. Save the dates and wedding invitations often help set the tone for the affair, as they offer guests a first glimpse at the wedding celebration to come. If you are looking for a little inspiration for your paper suite, these inspired ideas from real Charlottesville wine and country weddings show a variety of creative ways to accentuate your wedding's aesthetic.
---
Typography-based.
From swirling calligraphy to clean, sans serif fonts, typography-based stationery lets your words do all the talking with eye-catching lettering. Mixing hand-drawn, elegant fonts with striking, simple typographies can accentuate the lovely words you choose to portray your love.
(Photo by Katelyn James; Invitations by Thinking Paper)
---
Dark and Moody.
We have been loving this trend and its incorporation of romantic, rich colors, from deep plums and reds to dark greens and blacks. The boldness of darker tones can easily be accentuated and balanced with metallic accents to make a brooding atmosphere chic and fun.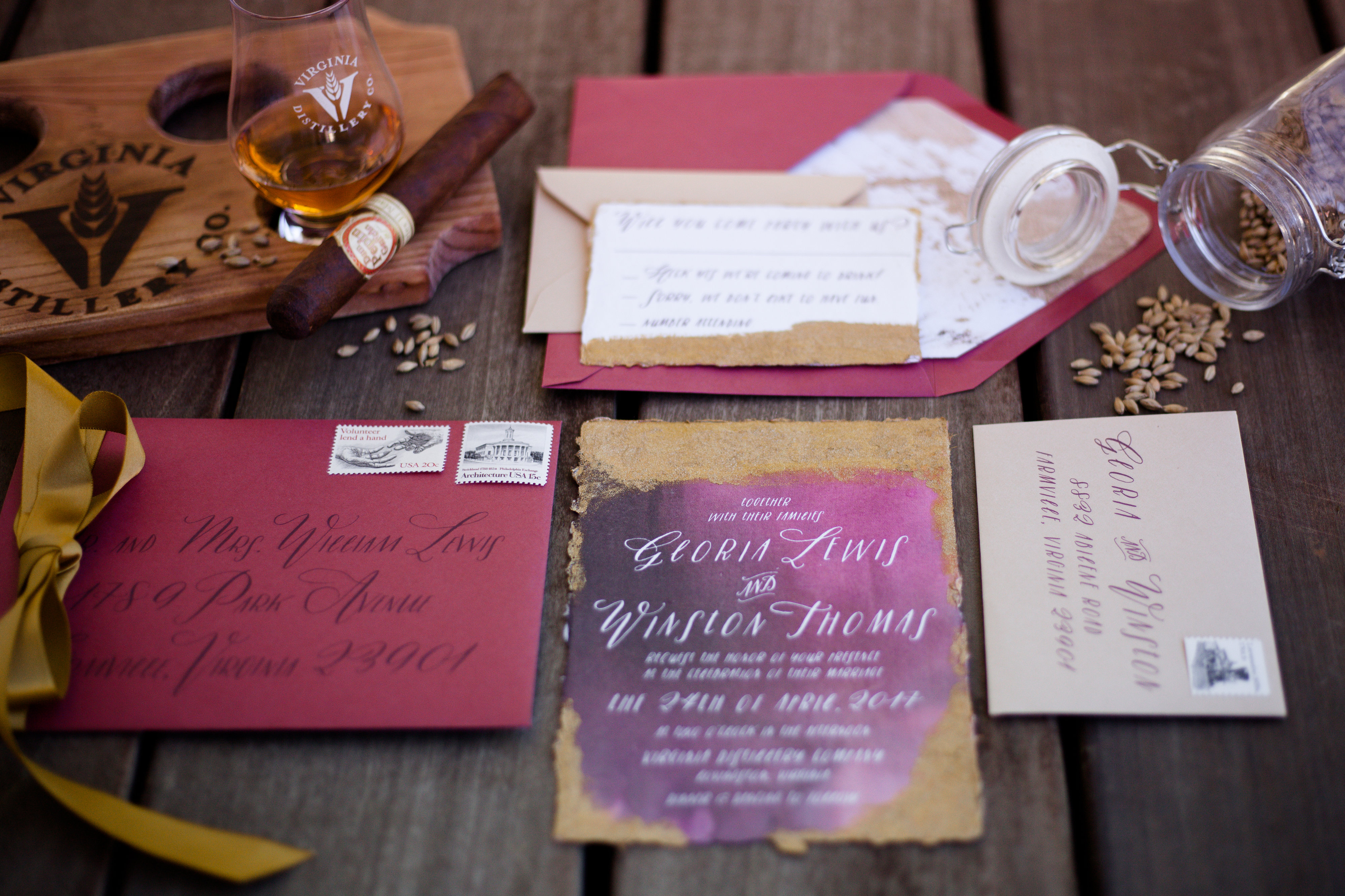 (Photo by CYork Photography; Stationery by I Can Do That Design)
---
Blue Ridge Inspired.
What better way to celebrate the beauty of love than by channeling the breathtaking air of the Blue Ride Mountains. Using the Blue Ridge as inspiration sets a majestic local tone, highlighting the charm of the mountains that so delightfully form the backdrop for our regional weddings.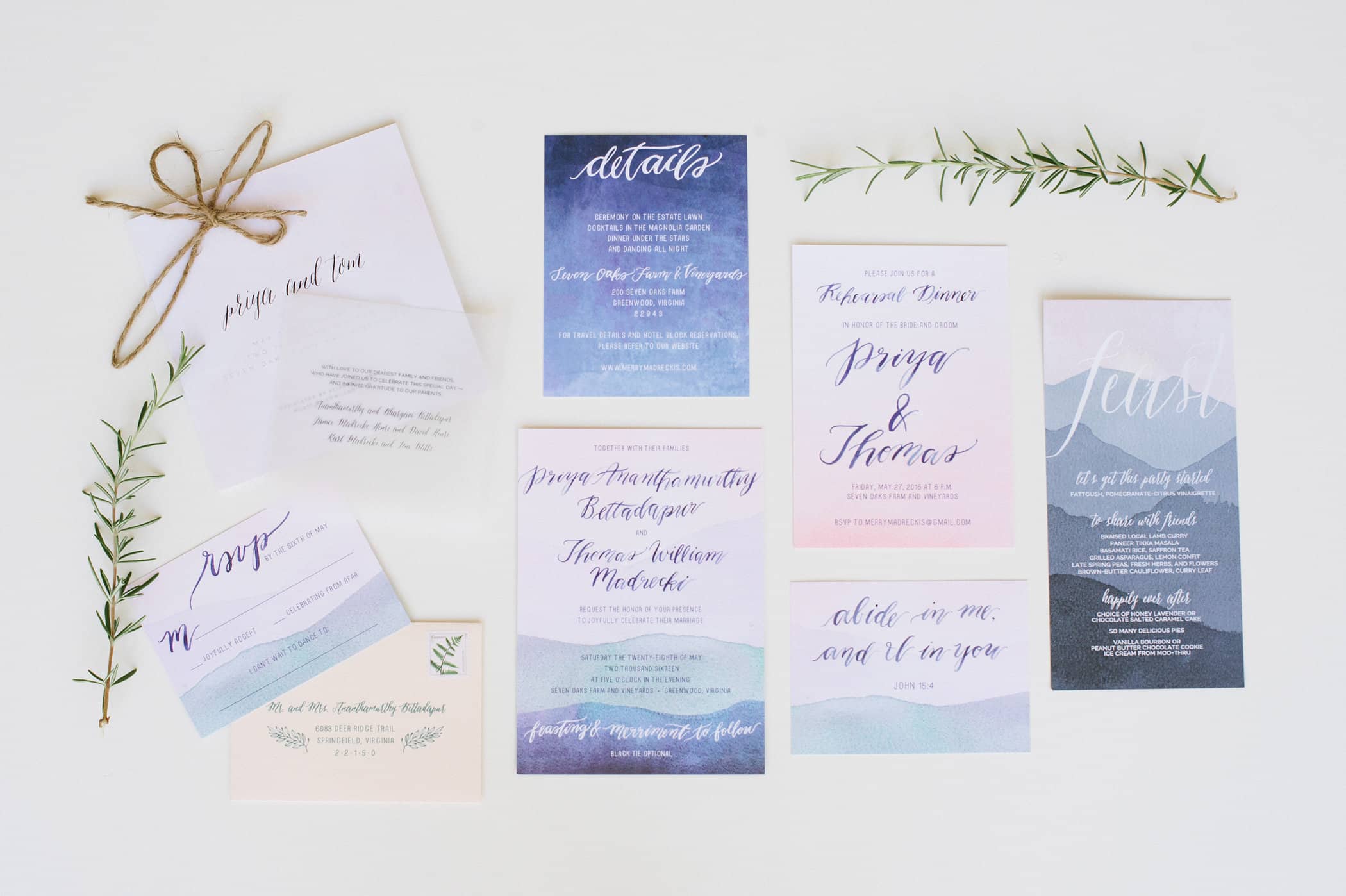 (Photo by Jen Fariello; Paper Products by Emily Rose Ink)
---
Watercolor.
Watercolor designs offer a soft subtlety that can underscore the romantic atmosphere of the occasion. Whether you go bold with bright and intense hues or soften the palette with pastels, using watercolors for stationary is a dreamy and amorous way to celebrate your special day.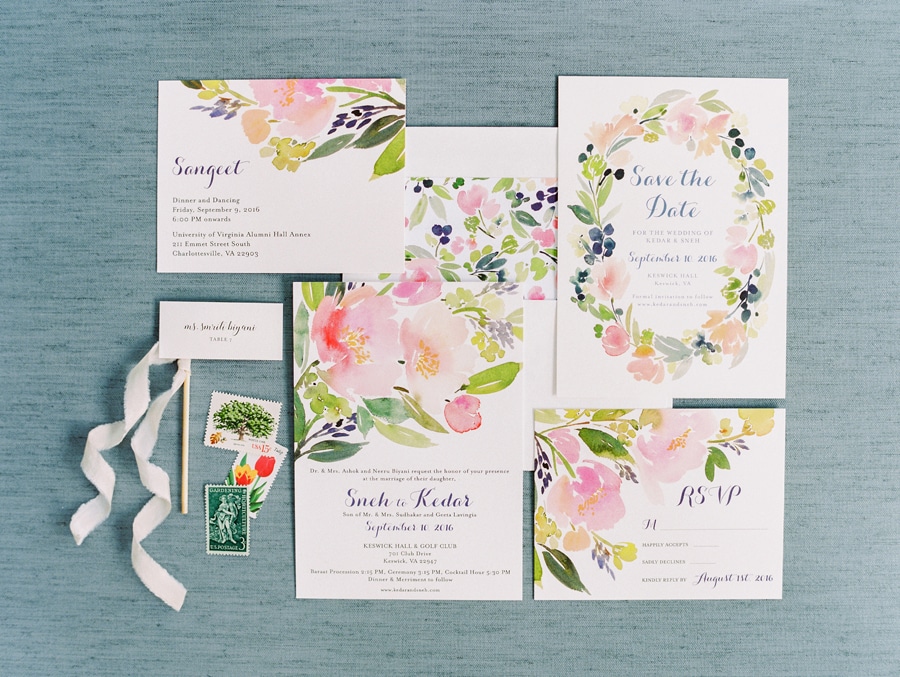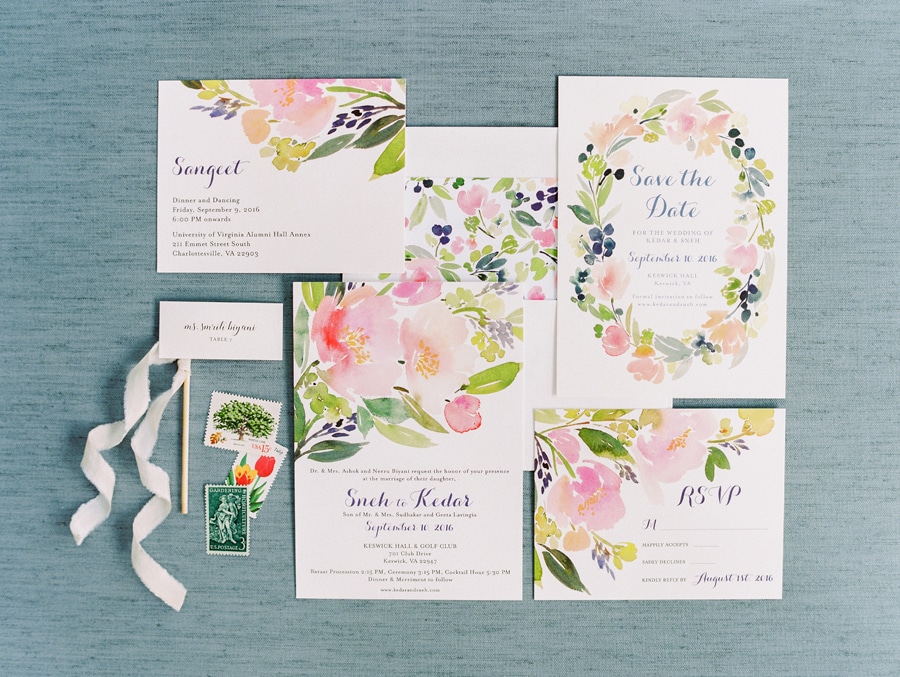 (Photo by Love by Serena; Stationery & Calligraphy by Yao Cheng Design)
---
Geometric.
Bold lines and symmetrical designs elicit both a contemporary and classic ambiance, with sleek, angular patterns. The simplicity of hexagons, diamonds, and other geometric elements is an easy and tasteful way to highlight your typography and make your layout pop with modern flair.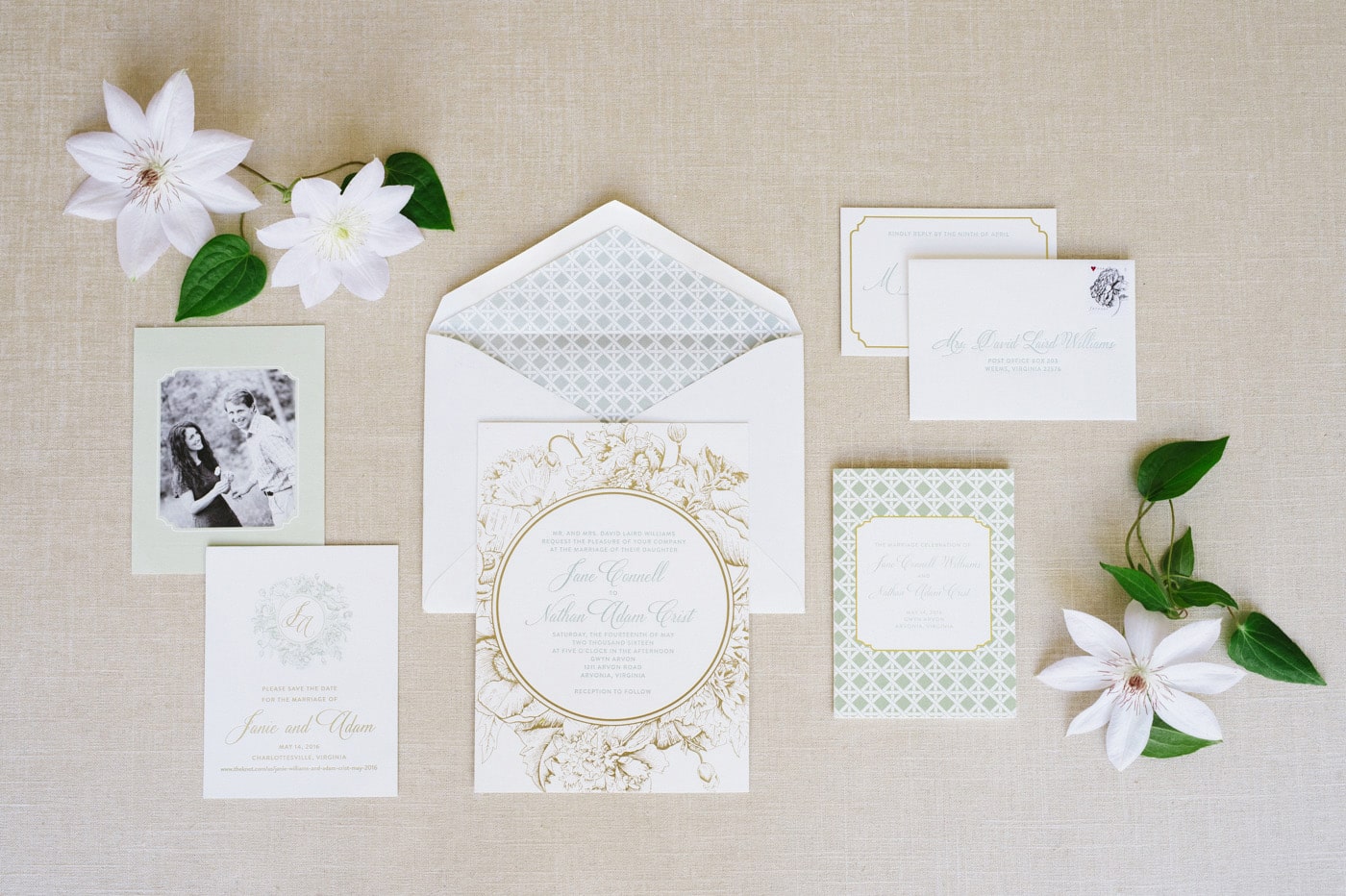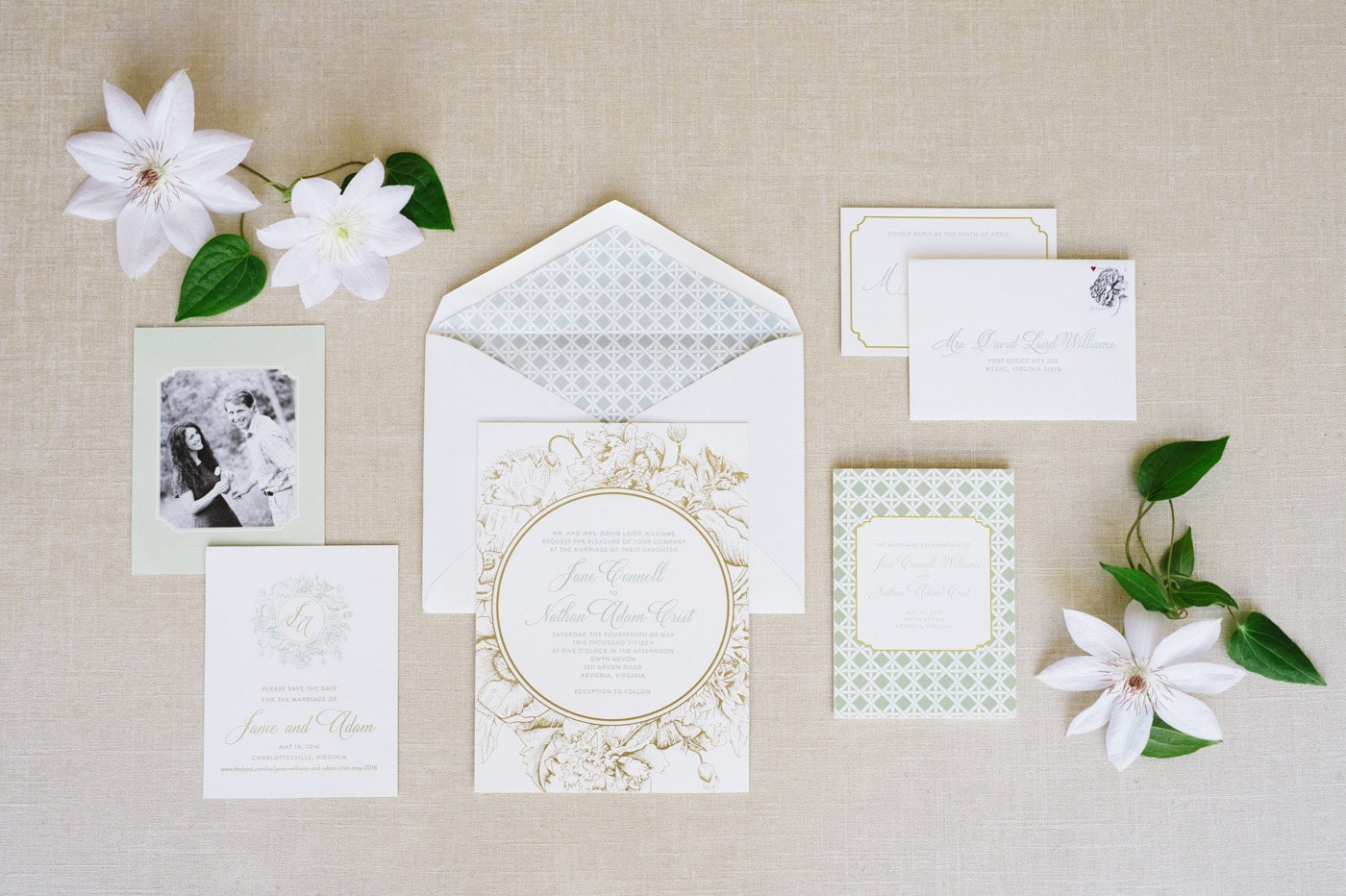 (Photo by Jen Fariello; Invitations & Calligraphy by Sue Coral Ink)
---
For more inspired stationery suites and etiquette advice for your nutials, see "Wedding Invitation Etiquette".
Lead photo by Jen Fariello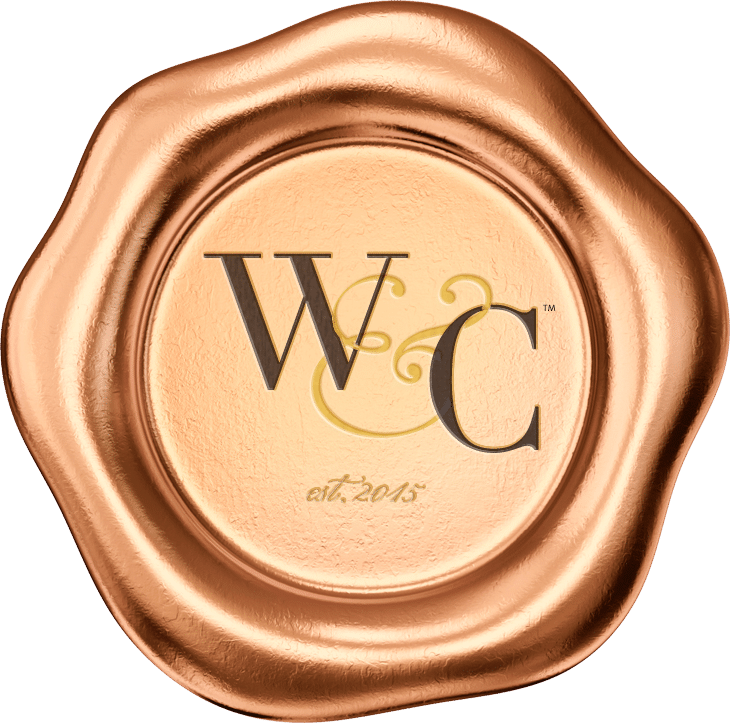 Virginia Wine & Country celebrates elevated living in Virginia Wine Country. Virginia Wine & Country Life is a semi-annual luxury print magazine with a full digital presence. The Virginia Wine & Country Gold Book is an annual guide to the top award-winning wines, wineries and experiences in Virginia Wine Country. The annual Virginia Wine & Country Wedding Planner is an art book of elegant Virginia weddings. The brand includes the Virginia Wine & Country Shop in Ivy, Va. It is a beautiful lifestyle boutique that brings the pages of the magazines to life. Virginia Wine & Country tells the stories of Virginia wineries, the farm-to-table movement, luxury travel, entertaining, art and the elegant country lifestyle. Ivy Life & Style Media also provides branding, web design and PR services for the wine industry.