Photos: Luna de Mare Photography
Home to Thomas Jefferson's Monticello and the University of Virginia, Charlottesville is rich in history and stunning venue options. With close proximity to historical monuments and a bustling downtown, barn wedding venues in Central Virginia also offer an escape to the countryside with stunning mountain views.
Finding the right barn venue is all about knowing what you want. That's why we've compiled a list of idyllic barn venues near Charlottesville, Virginia, that emphasize the simple, natural beauty of the area's countryside year-round.
These rustic, yet elegant, barns span various styles and locations to help you find exactly what your dream wedding needs to become a reality. Between rolling pastures, serene ponds, lush vines and panoramic views of the stunning Blue Ridge Mountains, barn wedding venues in Virginia have a magical backdrop for wherever you envision your big day.
WEDDING BARN VENUES NEAR CHARLOTTESVILLE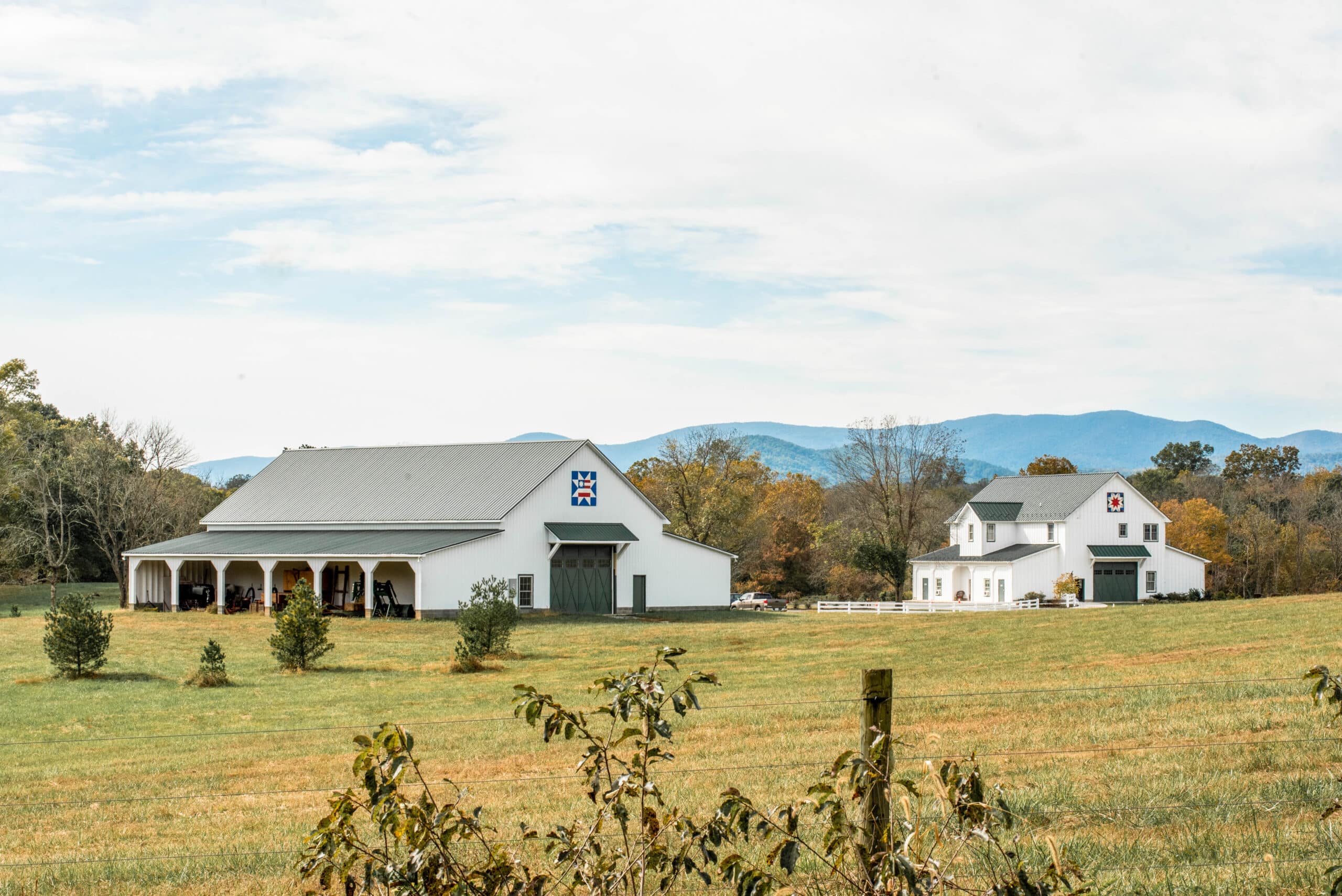 Lindsey Lyons Photography | Barn at Edgewood
Barn at Edgewood
Surrounded by spectacular views of the Blue Ridge Mountains, The Barn at Edgewood has evolved from a family farm to a spectacular wedding venue. The functioning farmhouse was reinvented to celebrate one of the Winslow children's weddings and has since served as the stunning backdrop for dozens of happy couples. Equipped with two loft dressing areas, a small catering kitchen and a charming stone fireplace, the barn offers a romantic and rustic location in addition to the rolling pastures and serene waterfront settings available for an unforgettable outdoor ceremony.
Castle Hill Cider
This magical ranch-style venue in Keswick is a magnificent choice for both intimate and large parties. Couples interested in an indoor space for ceremonies or receptions may choose between the Cider Barn—a breathtaking 11,000-square-foot pole barn—and the Loft—a 3,000-square-foot space floating above the center of the barn. Between orchard gardens, an immaculate lawn and a wonderful grove, those interested in an outdoor space will find nothing short of enchanting scenery at Castle Hill.
Learn More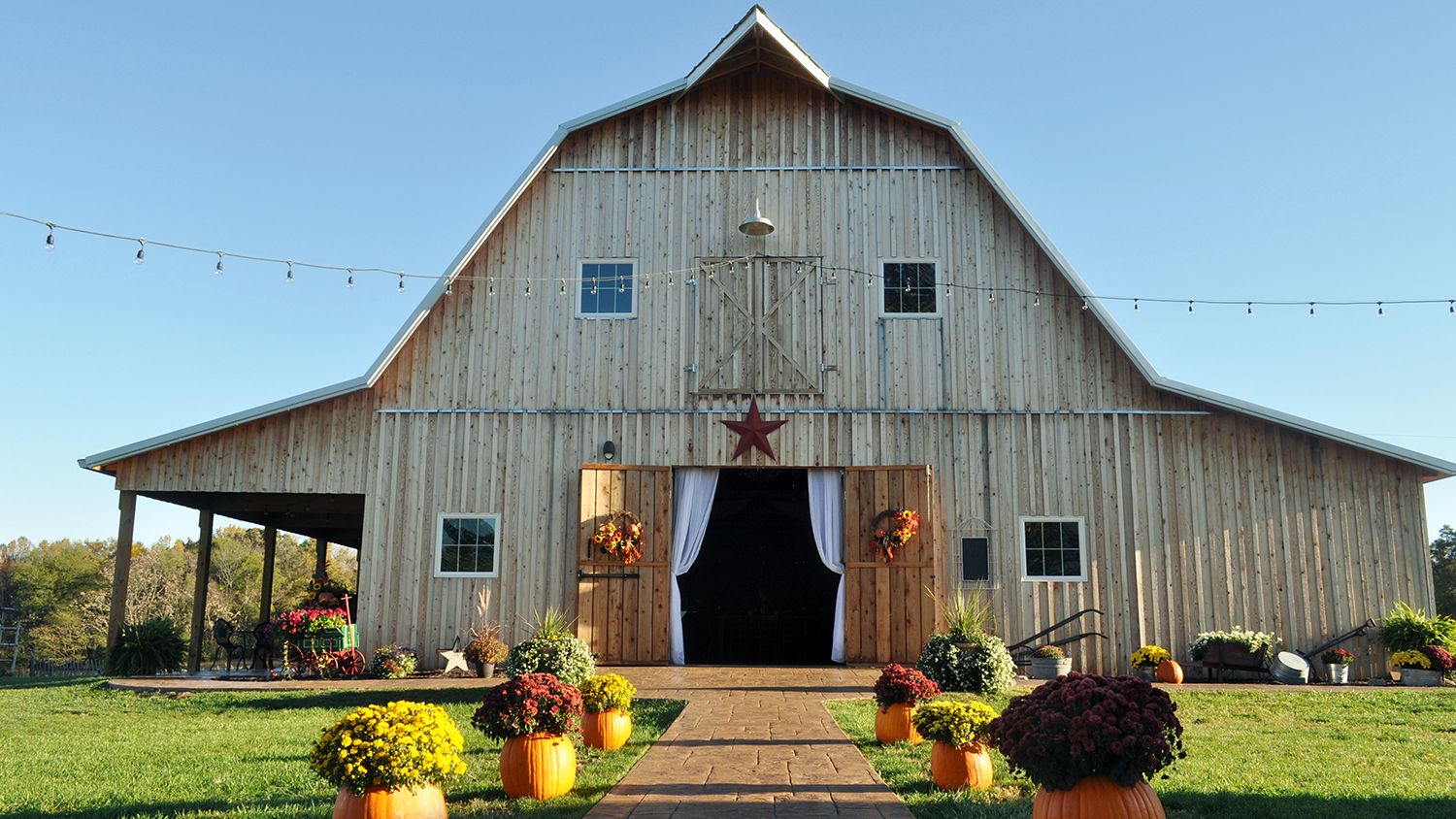 Fairview Farm Events
Fairview Farm Events
With over 20,000 square feet of stunning venue space, this family-owned farm estate boasts several rustic chic barns, enchanting gazebos, natural wooded areas and serene waterfront locations with captivating views of Central Virginia's lush scenery. Adorned with vintage details throughout like the charming '50s red Ford pickup for guaranteed adorable photos and the original 1860s pine 15-foot-farm table for exquisite bridal party seating, this venue perfectly combines Virginia's rich history with your modern love.
King Family Vineyards
King Family Vineyards has magnificent panoramic views of our very own Blue Ridge Mountains for an elegant wedding experience that is uniquely Virginian. Located just a short drive from Thomas Jefferson's home at Monticello, this award-winning Crozet vineyard and winery has spectacular indoor and outdoor spaces for both intimate weddings and larger parties. Between the charming fields of grazing horses, lush fields of ripening vines, delicious wine and truly magical mountain views, it doesn't get much better than celebrating at King Family Vineyards.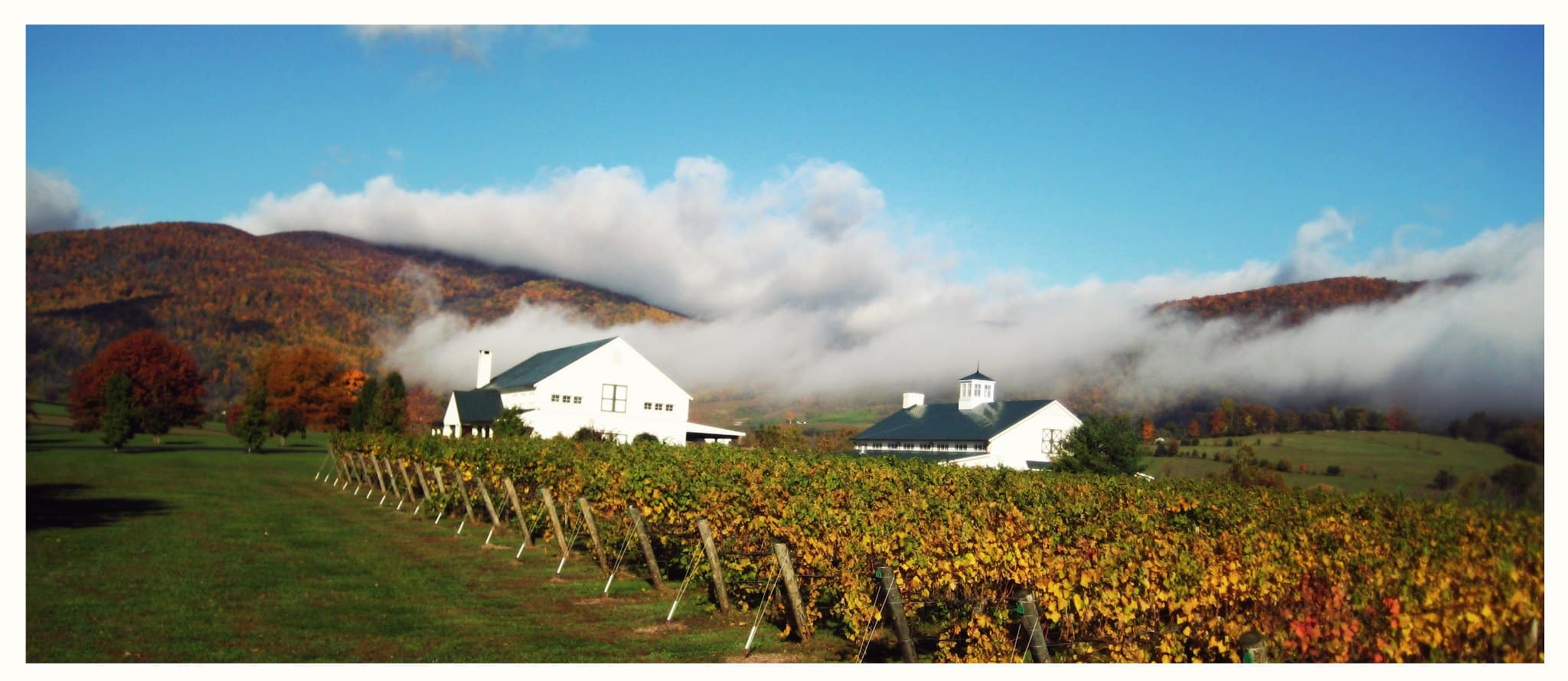 King Family Vineyards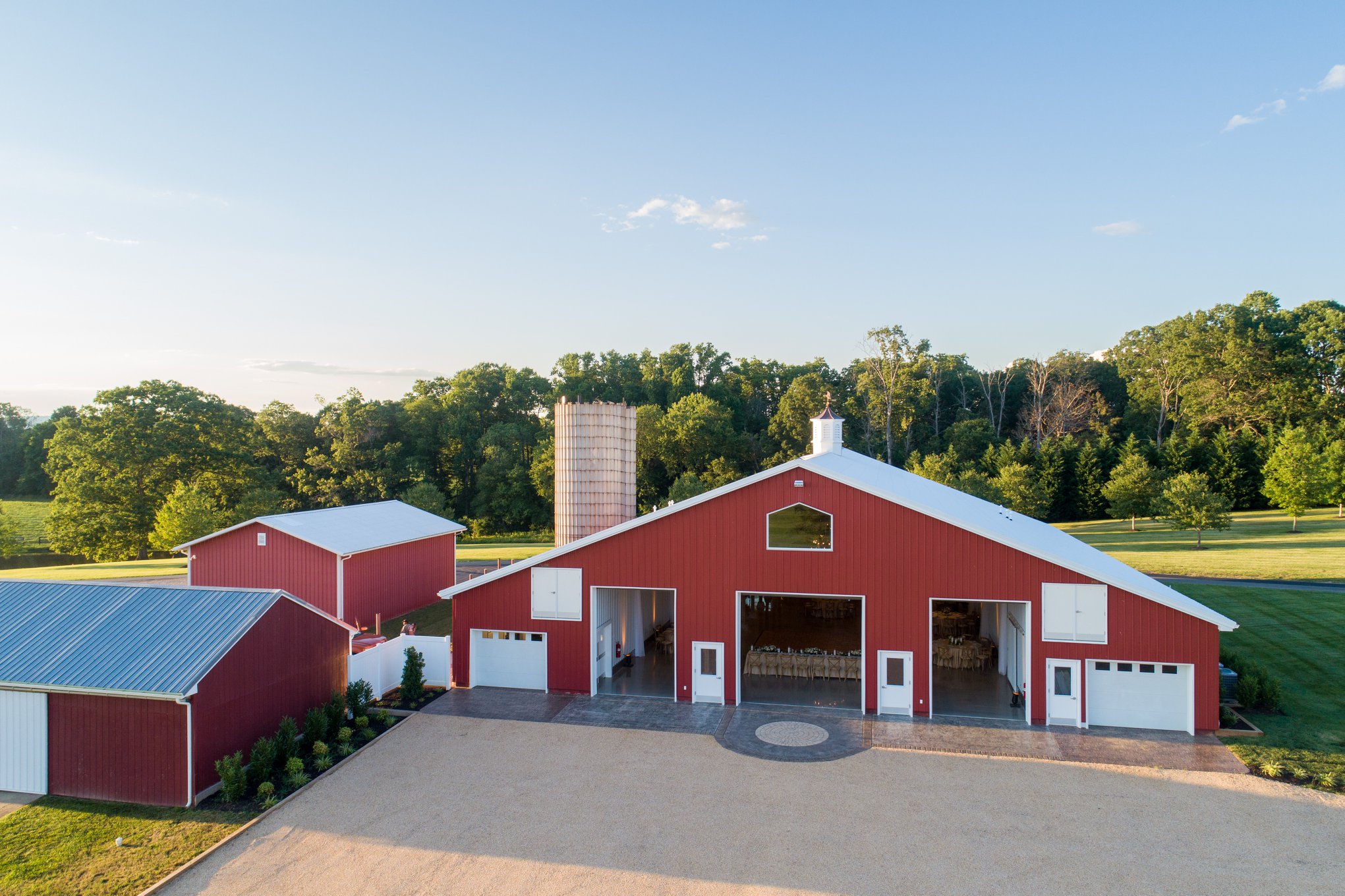 Mount Ida Farm & Vineyard
Mount Ida Farm & Vineyard
Life on Mount Ida's 5,000-acre property is peaceful and breathtaking. This farmland in Scottsville offers striking views of the Blue Ridge Mountains, flowing streams, quaint ponds, rolling pastures and manicured woods. With an amazing gazebo by the lake for a ceremony and a dazzling tasting room for the reception, Mount Ida Farm & Vineyard is magical.
Pippin Hill Farm & Vineyards
Pippin Hill Farm & Vineyards is a romantic, stunning garden getaway in North Garden for couples chasing an upscale Virginia wine country wedding. Every detail of this property feels untouched, like you've just stumbled upon a hidden gem at the Blue Ridge foothills. From the lush greenery to the elegant Veranda overlooking the mountains, there is a reason Pippin Hill is a favorite for locals and destination weddings alike.
Learn More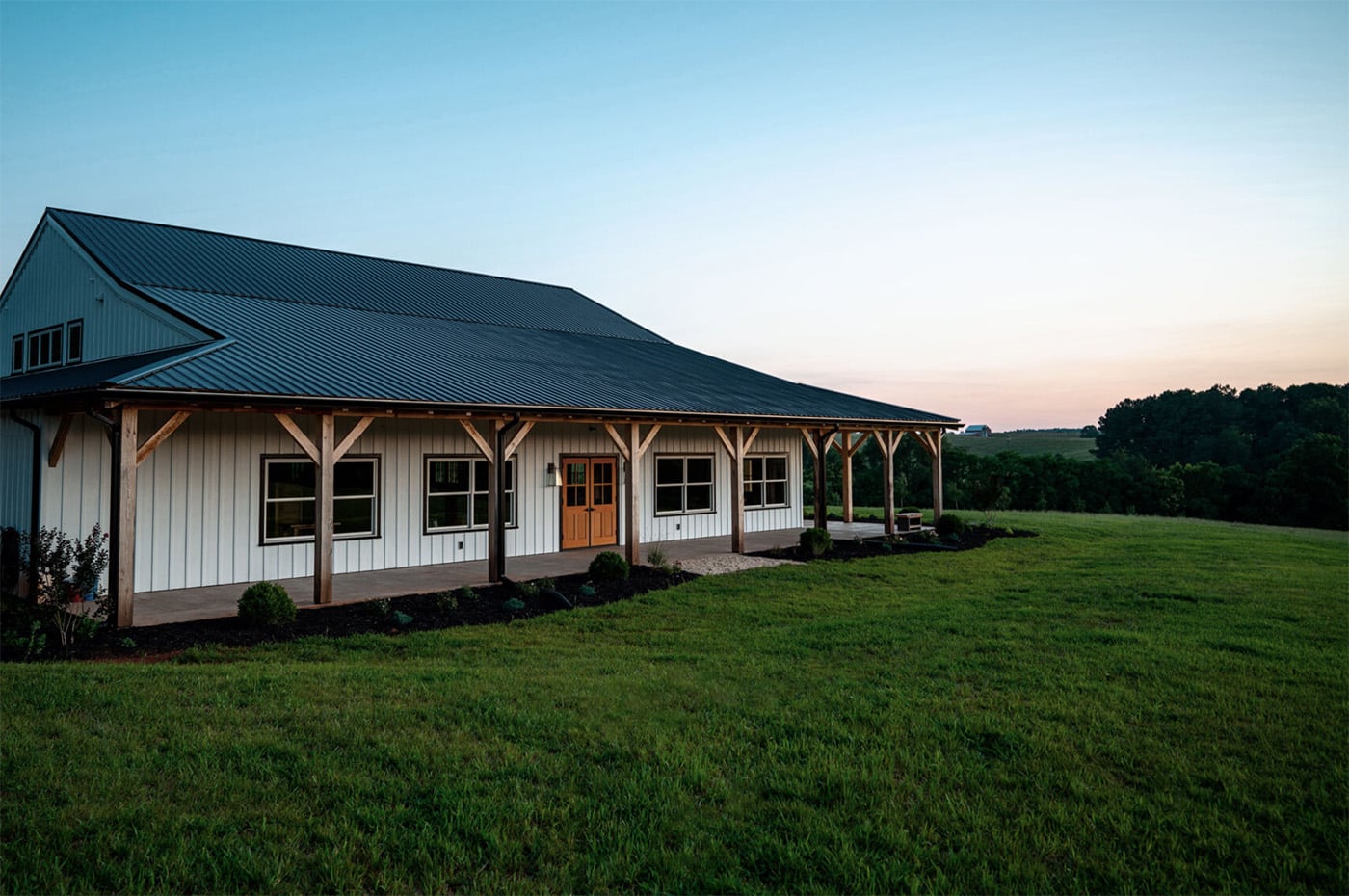 Renback Barn at Falk Farm
Renback Barn at Falk Farm
Resting on the highest hill on Falk Farm's over 300-acre operation, Renback Barn is blessed with a 180-degree view of Virginia's Blue Ridge Mountains and extraordinary sunsets year-round. The views alone make this venue more than worth it, but the barn is equally stunning with a rustic, yet modern, charm.
The Inn at Willow Grove
A versatile and unique venue, The Barn and Ruins at The Inn at Willow Grove offer 6,400 combined square feet of indoor/outdoor entertaining space. Clad with custom stonework, The Barn is a picture of rustic charm with reclaimed wood ceilings, grand Palladian windows and a stone fireplace. French double doors lead out onto a 400-square-foot veranda, perfect for cocktail hour.
Learn More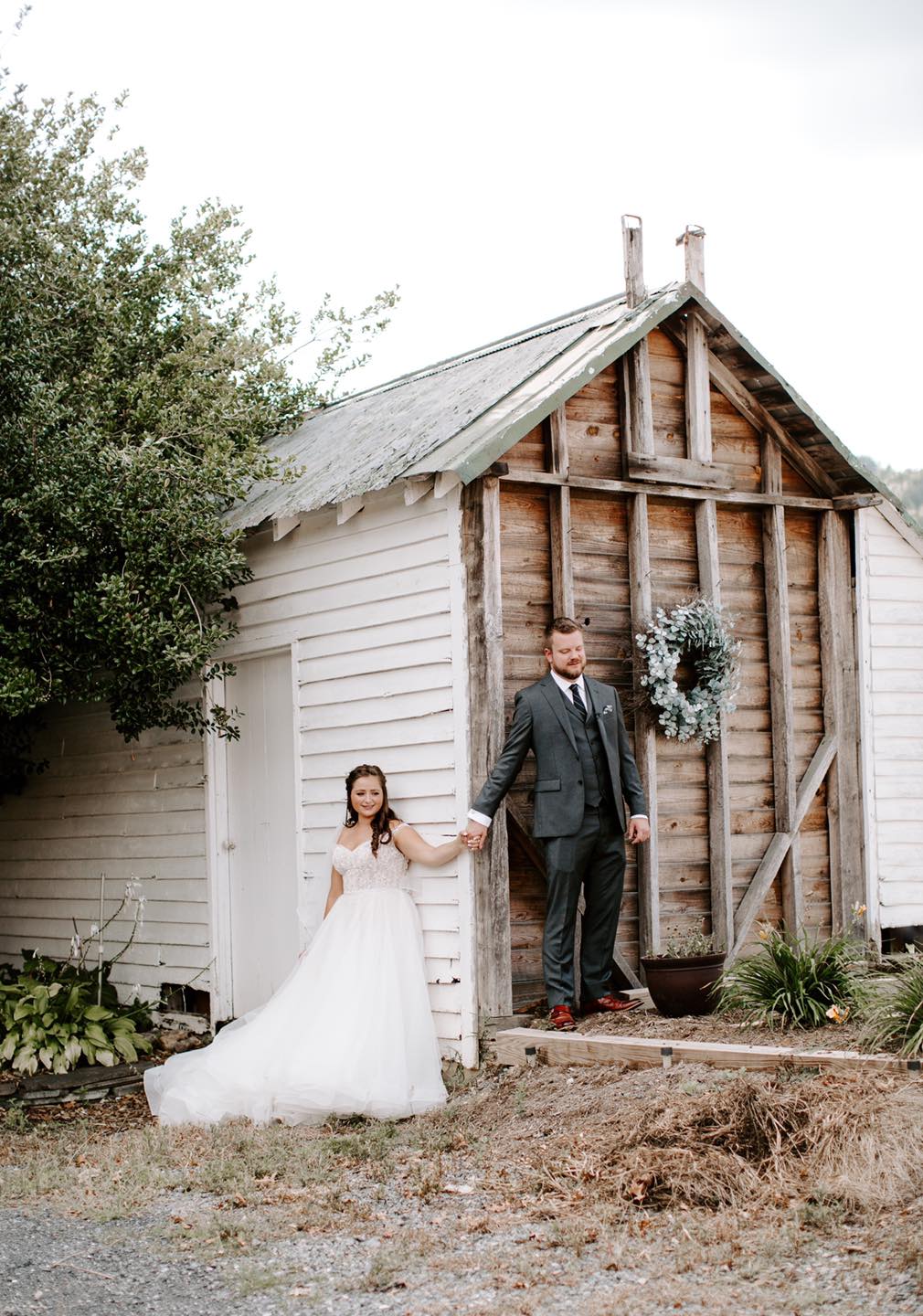 Ray Photography Co. | Valley Road Vineyards
Valley Road Vineyards
Located in beautiful Afton, Valley Road Vineyards features beautiful Rockbridge Valley vistas from the lawn and stunning mountain views from the barn's wrap around deck. The barn has a contrasting all-white interior to the classic, charming red exterior for a casual elegance. Whether you are envisioning an indoor or outdoor affair, an intimate gathering or an extravagant celebration, this magical venue will create lasting memories for you and your loved ones.
Verulam Farm
Verulam is a lovely 1930s estate set upon 500 acres of rolling pastures in Charlottesville. The barn sits between a still, quiet pond and a stallion fields, with a stretch of greenery in between to explore. Come during fall in Charlottesville and this rustic and chic venue transforms into a magical autumnal landscape. Despite being only a few minutes away from downtown, this barn feels far and away.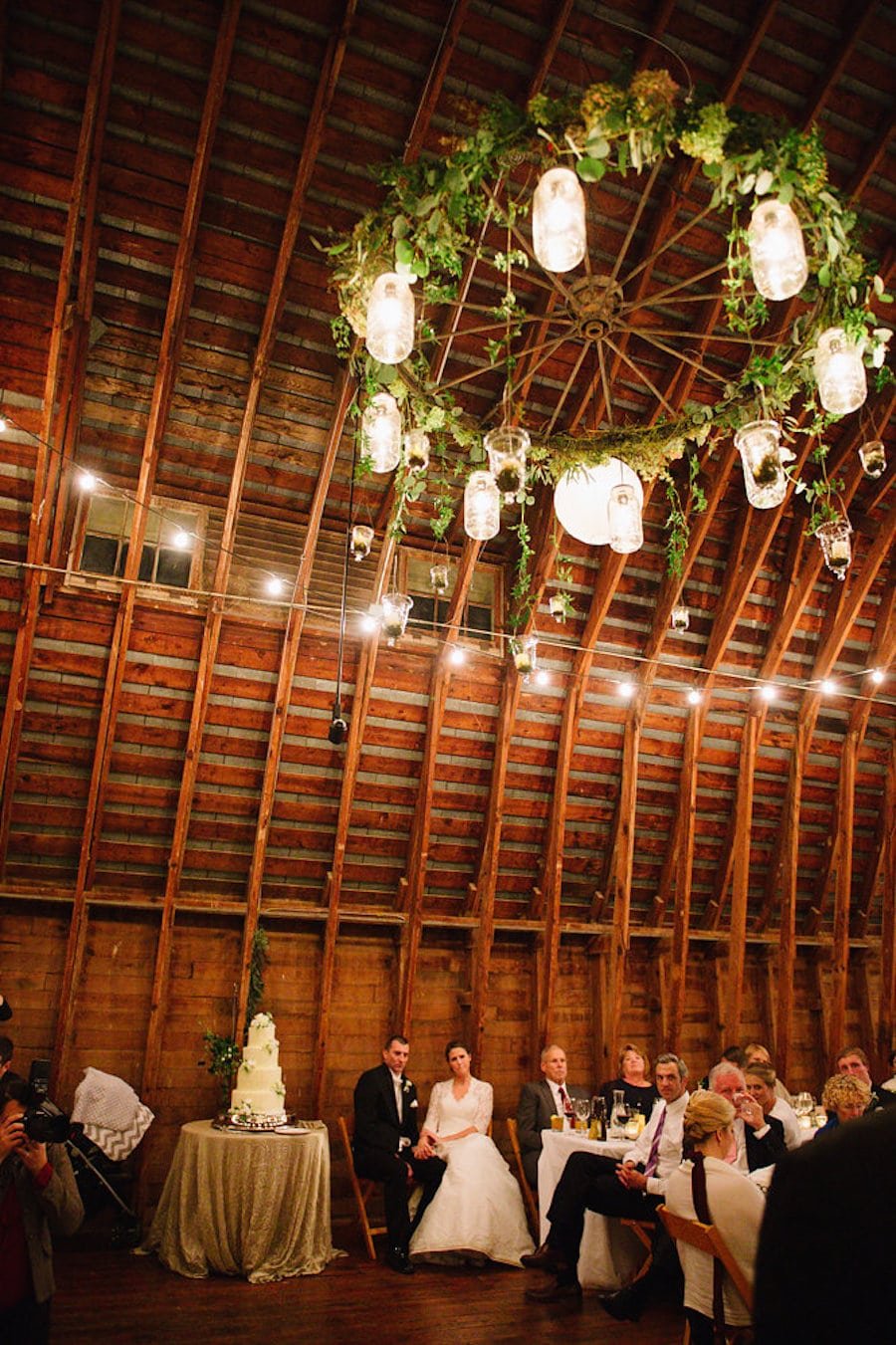 Jen Fariello Photography | Verulam Farm
WEDDING BARN VENUES NEAR CULPEPER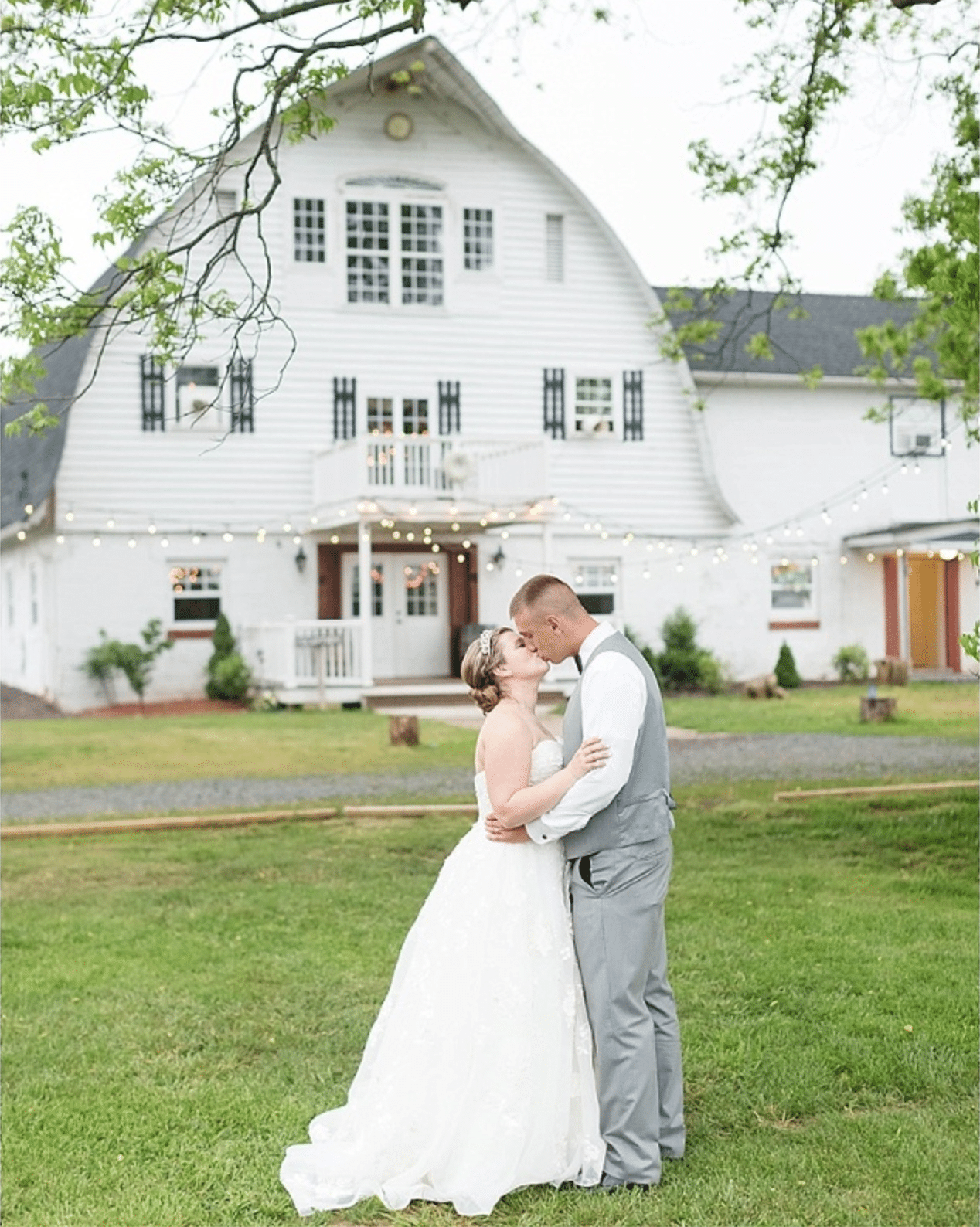 Candice Adelle Photography | Brandy Hill Farm
Brandy Hill Farm
Brandy Hill in Culpeper is a gorgeous and versatile farm wedding venue. With wide-open farmland and multiple interior spaces available for use, you'll have ample choice in ceremony location. From unique views of farm animals located on the grounds to stunning sunset sights on the barn's outdoor patio, Brandy Hill is a fabulous location for a rustic farm wedding.
Cedar Mountain Farm
Nestled on 112 acres in the Virginia Piedmont foothills, Cedar Mountain Farm is an elegant and historic venue in Rapidan. Once a mid-1800s dairy farm, this historic property continues to charm visitors with its huge white barnyard and relaxing farmland setting. Consider exchanging vows under the canopy of their blooming willow trees or beneath the archway of their antique corn crib.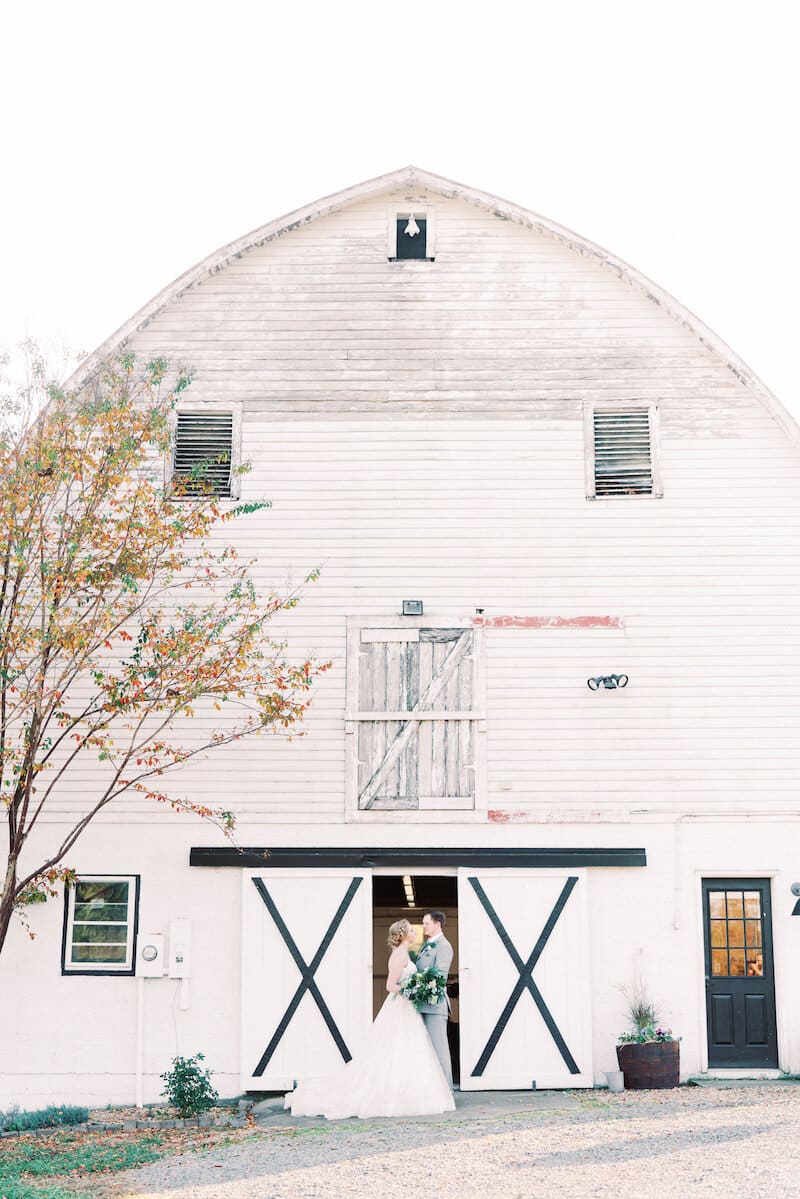 Cedar Mountain Farm
Barn wedding venues in Central Virginia provide elegant and charming backdrops for your most special moments.
Barns offer so much versatility to ensure your wedding is just the way you envisioned it. Whether the venue you like is more rustic or elegant, barns are great options for couples who want to customize their venue to fit their tastes. Barns can be expanded in different directions and lend themselves to adding details like chandeliers and a full-service bar.
With Charlottesville's rich history and captivating vistas, barn wedding venues in Virginia are the perfect locations to celebrate your big day and create lasting memories. ~
ANYA KARAMAN is a recent graduate of the University of Virginia. She studied English and History and has a background writing on issues of global development and migration.
ELIZABETH HELEN is majoring in communications and dance at the University of South Carolina and loves writing about beautiful Virginia weddings.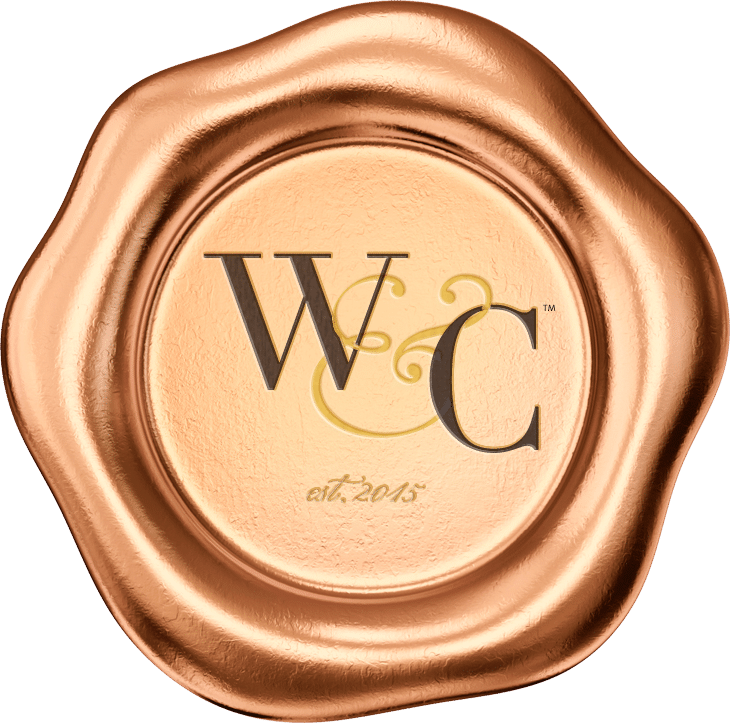 Virginia Wine & Country celebrates elevated living in Virginia Wine Country. Virginia Wine & Country Life is a semi-annual luxury print magazine with a full digital presence. The Virginia Wine & Country Gold Book is an annual guide to the top award-winning wines, wineries and experiences in Virginia Wine Country. The annual Virginia Wine & Country Wedding Planner is an art book of elegant Virginia weddings. The brand includes the Virginia Wine & Country Shop in Ivy, Va. It is a beautiful lifestyle boutique that brings the pages of the magazines to life. Virginia Wine & Country tells the stories of Virginia wineries, the farm-to-table movement, luxury travel, entertaining, art and the elegant country lifestyle. Ivy Life & Style Media also provides branding, web design and PR services for the wine industry.