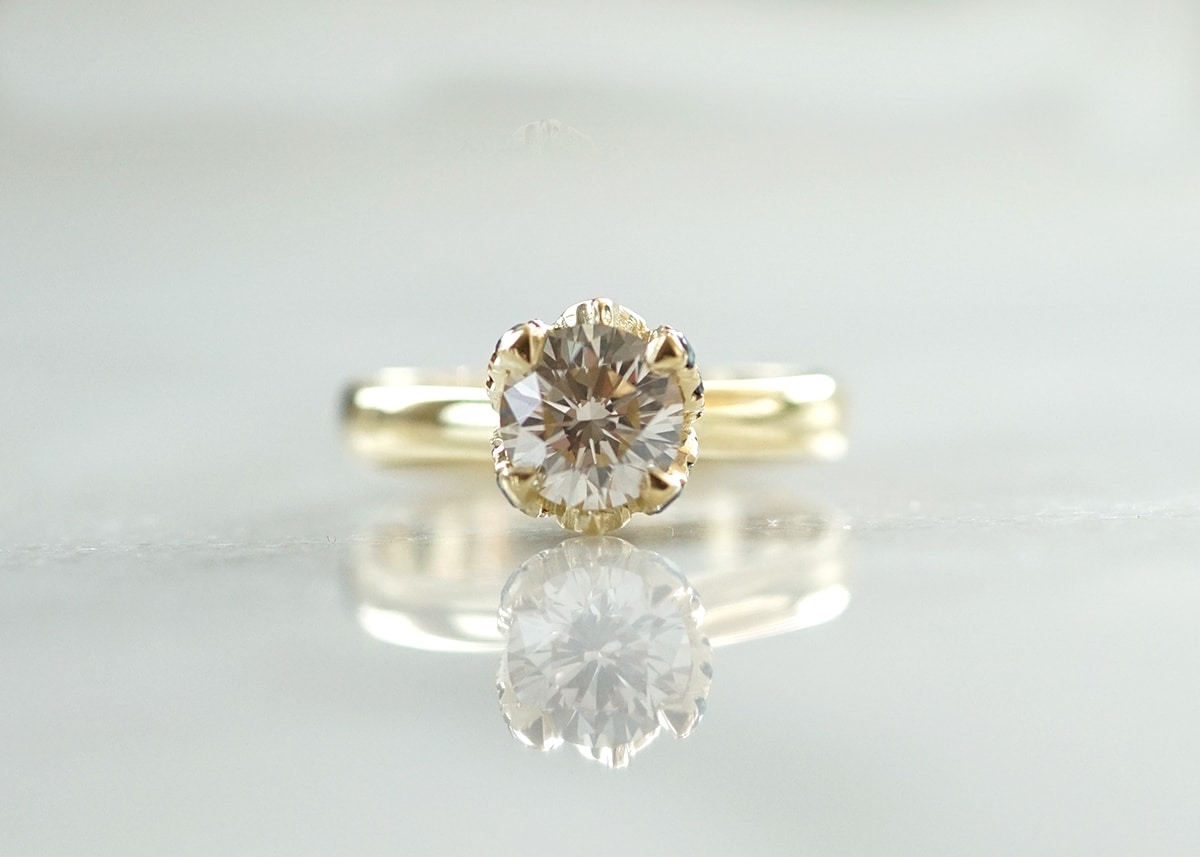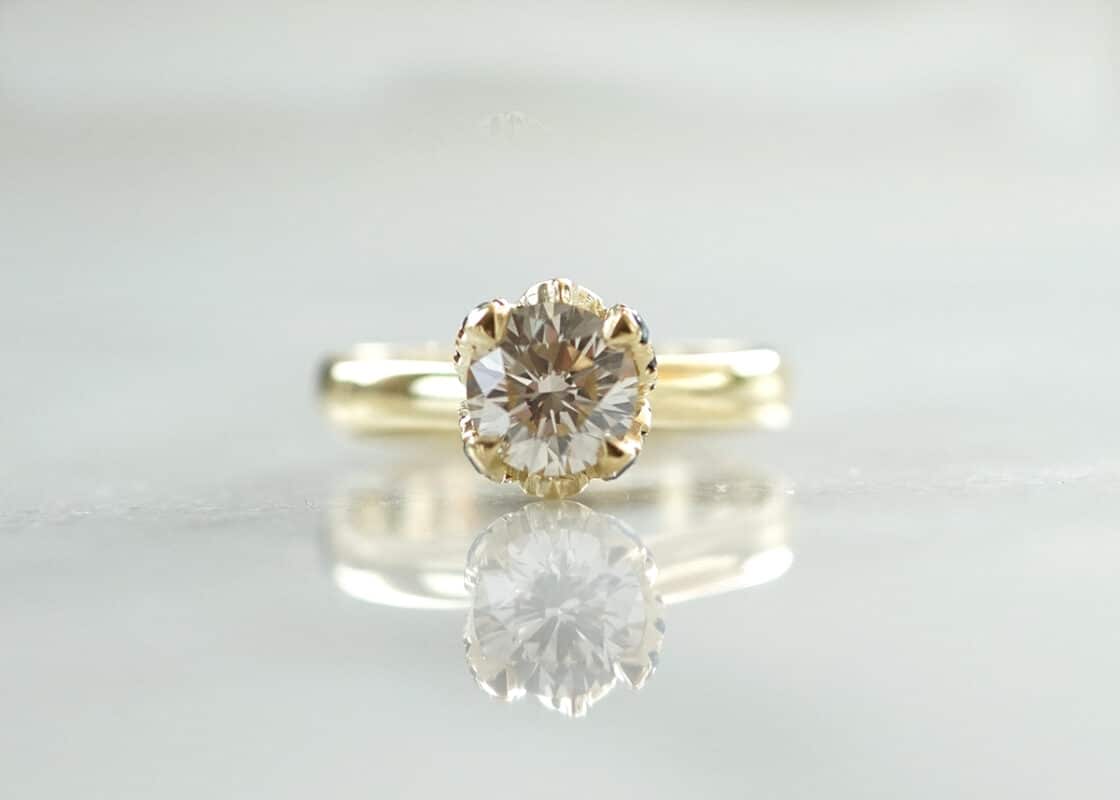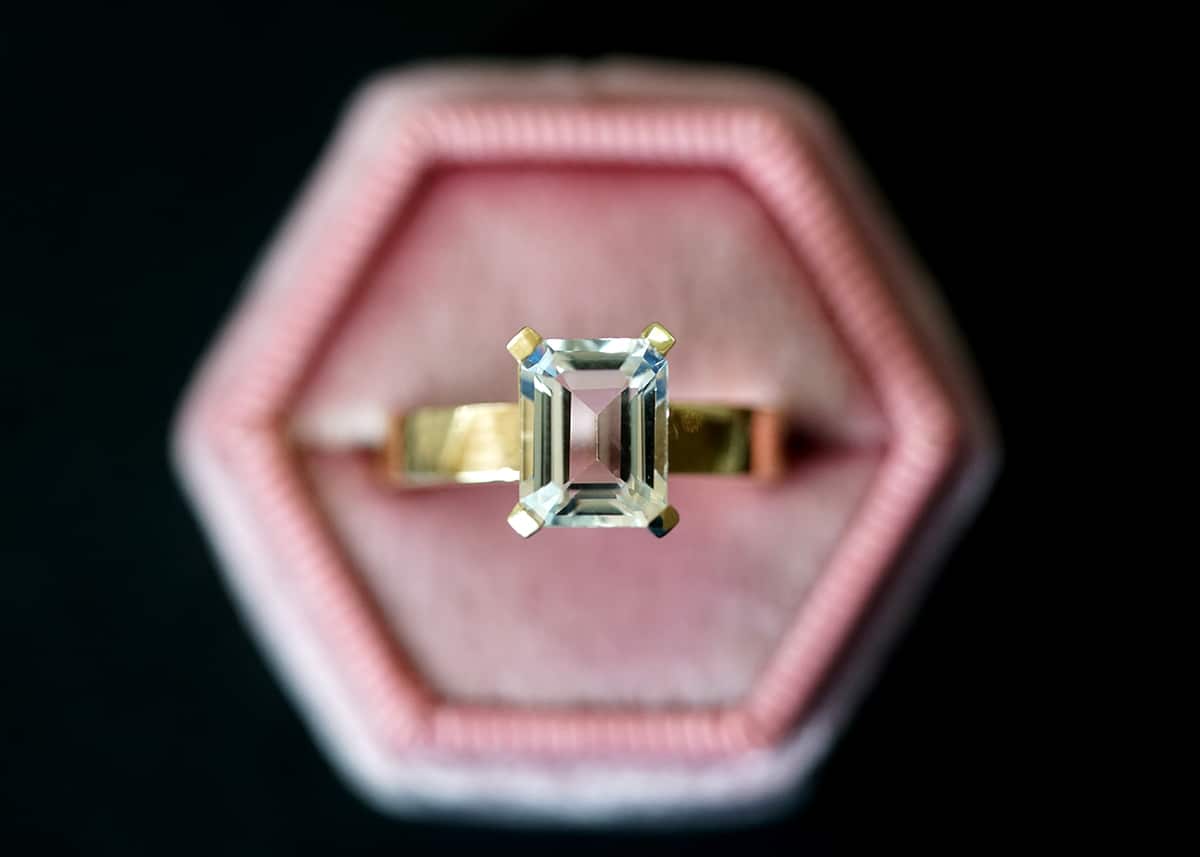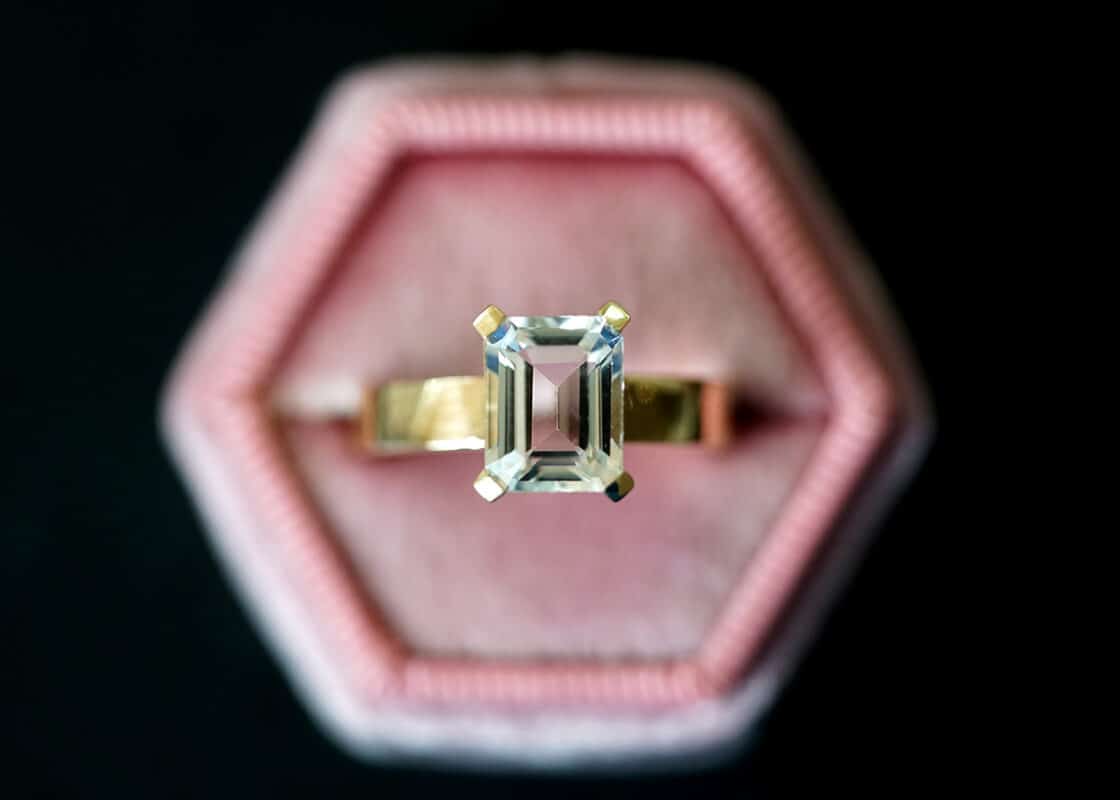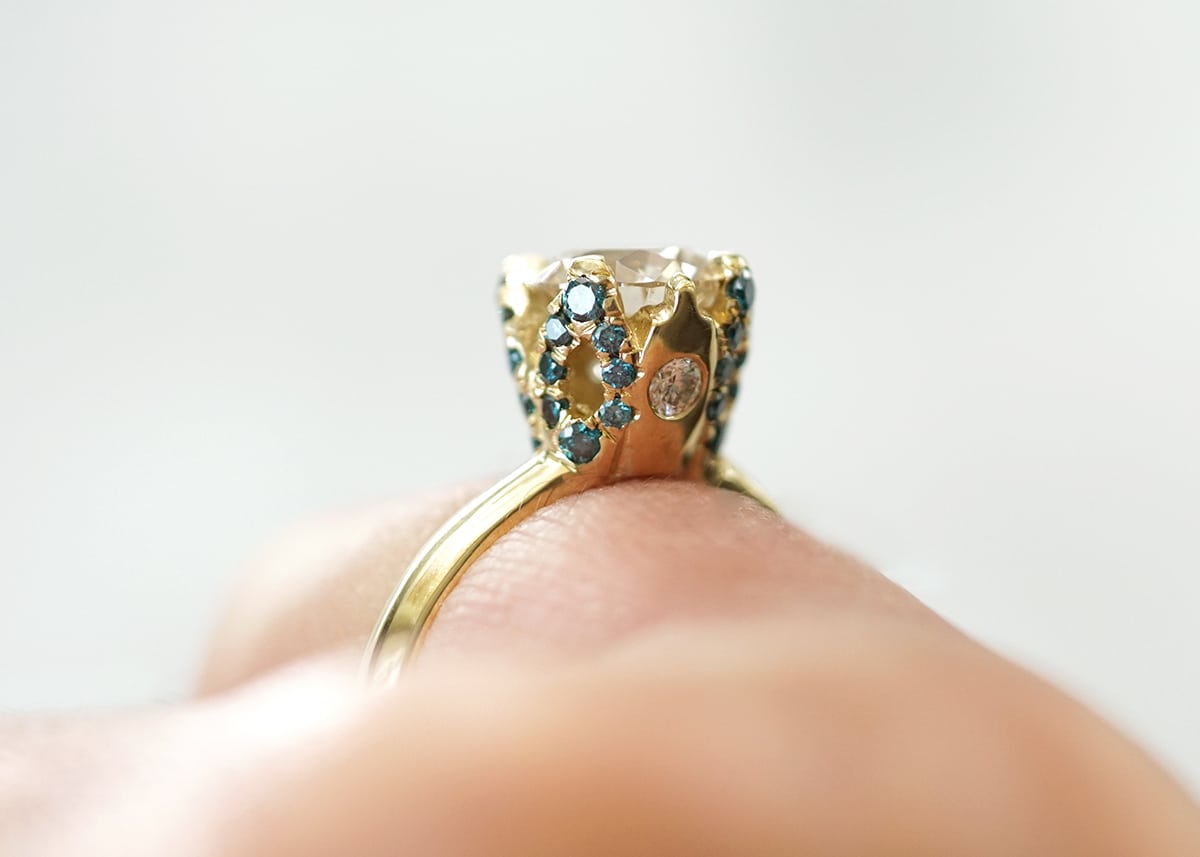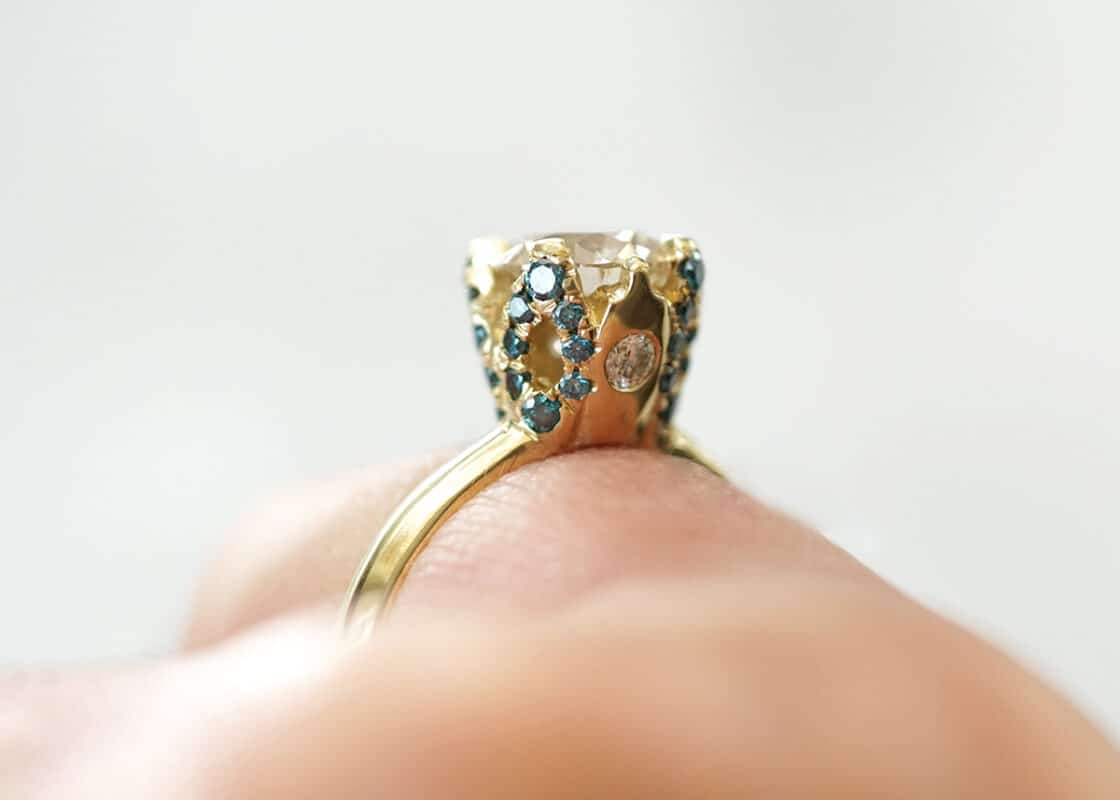 HOW TO DESIGN A CUSTOM ENGAGEMENT RING
Throughout my many years of creating one-of-a-kind, custom engagement rings for my clients, there are common questions that always come up when we sit down to talk about making their rings. In order to help future proposals go smoothly, I compiled an 8-step guide on how to make your engagement ring special, personal and timeless.
Thinking of proposing?
You decided to get engaged … congratulations! Now what? Here are some things to consider before buying the ring:
Do you want to make the ring in secret and throw a surprise to the other half, or do you want to create the ring together as a collaborative process?
Is there any heirloom jewelry in either family that you want to use in creating the ring? Examples would be a parent's or grandparent's diamond/gemstone ring that you've inherited.
How much are you willing to spend? An engagement ring can be a huge investment if you're thinking about that big flawless diamond. But keep in mind that there are many alternatives to making your ring special by adding personal details and twists to it.
Do Your Research
What is your fiancée's style? Some hints might have been dropped when talking about engagement rings. Maybe they prefer a certain stone shape, or a solitaire ring, or maybe they mentioned which metal color was their favorite.
Ask yourself the following questions about your partner and their current style. Are they:
Modern or classic?
Sophisticated or bohemian?
Delicate and dainty or bigger, statement pieces?
Romantic or geometrical?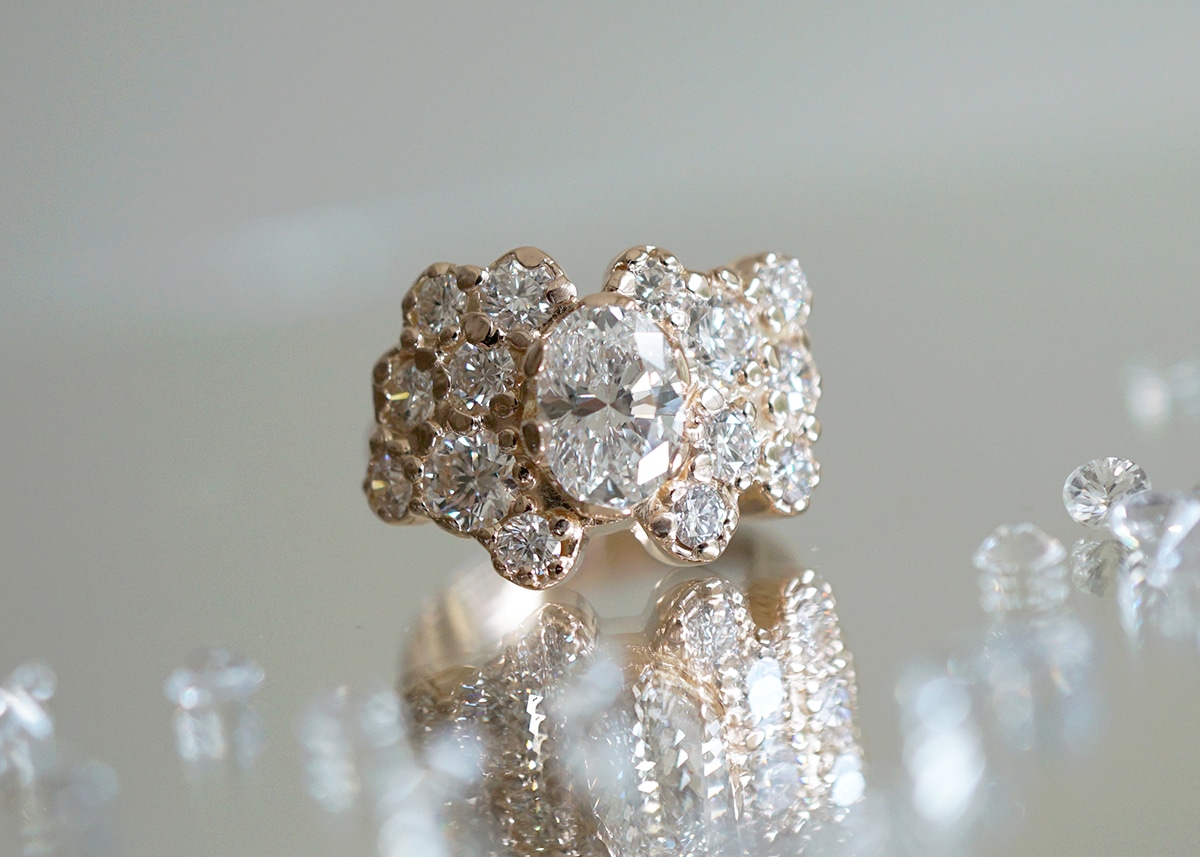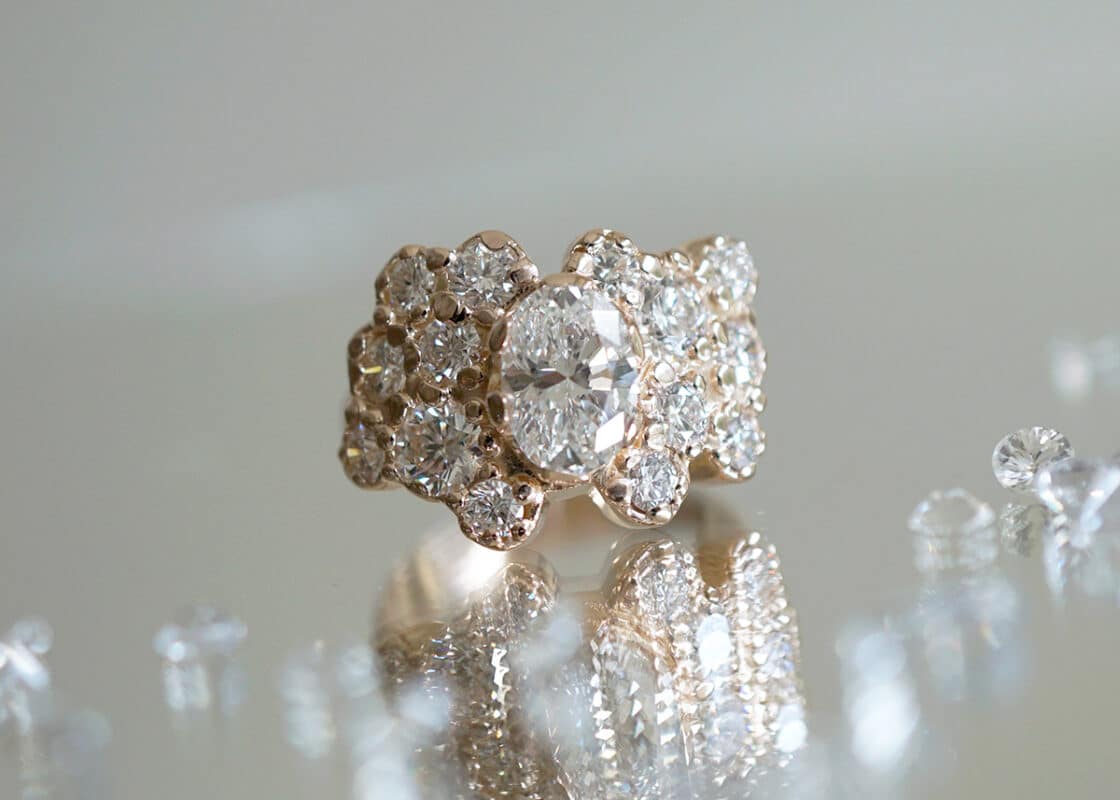 This will help narrow down a style. Also, keep in mind what type of jewelry they already wear. Check their Instagram and Facebook likes on jewelry photos as well as their Pinterest boards in case they have some photos saved there that could help. This can be extremely valuable insight into their jewelry tastes.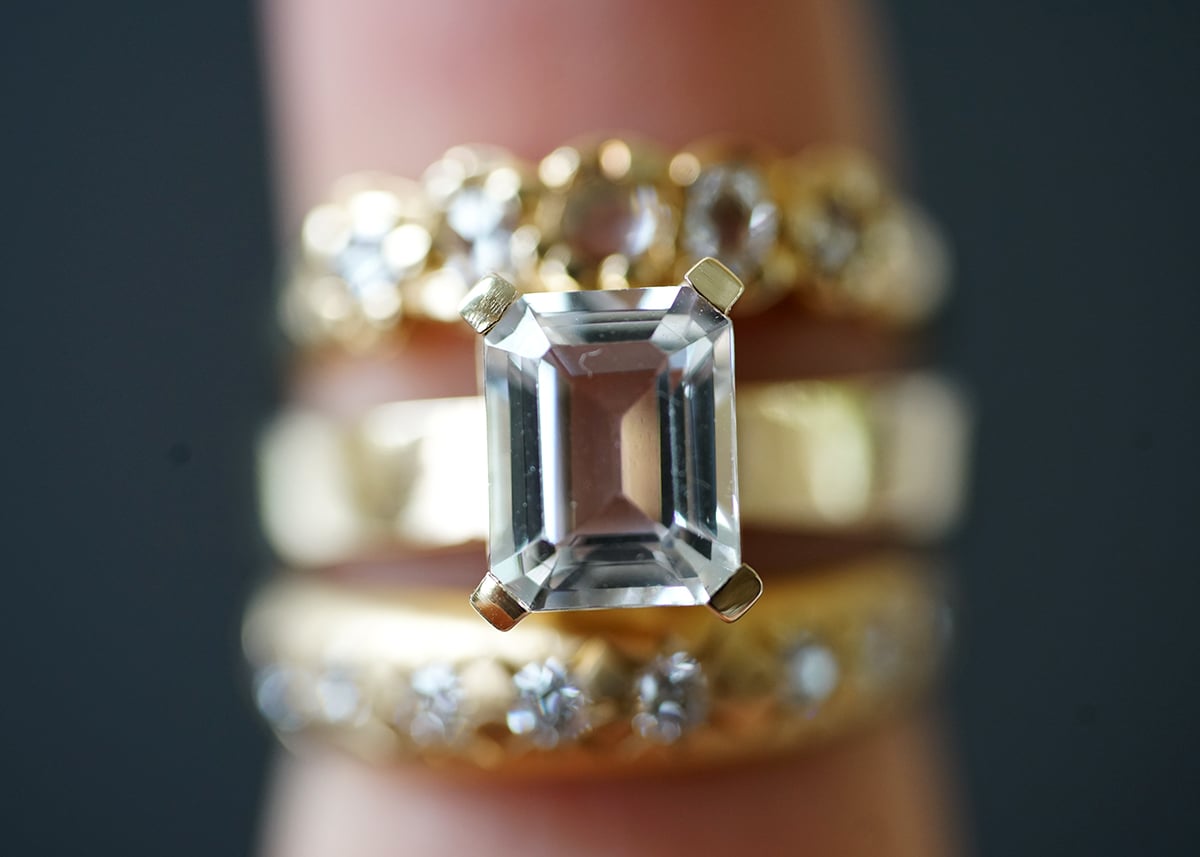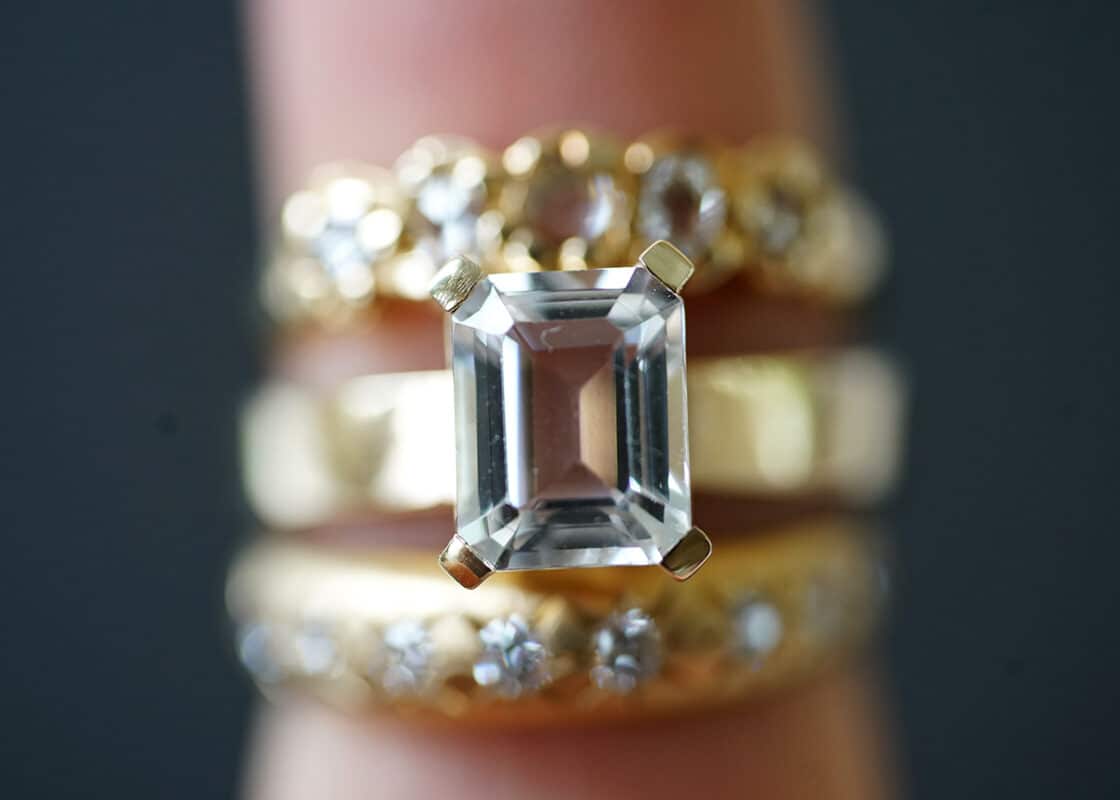 Find Their Ring Size
If you're creating the ring in secret, you will have to work a little bit harder. The first thing to know is her/his finger size. You can try to find this out by "borrowing" a ring from their jewelry box without their knowledge and have it sized. Or, you can ask for help from best friends and family to come up with a scheme where you'll figure their ring size.
If you're creating the ring together, it's easier to find out. You can either walk into a jewelry store and have your finger sized or your jewelry designer will do that when you go in to your first appointment.
Make an Appointment with Your Jewelry Designer
When you go into your first engagement ring appointment, you should be advised that this will be a thorough meeting and last an hour or more, as lots of things will be discussed. You can think of this as a therapy session where you go in with some anxiety and fear and leave feeling calmer and more relaxed about the whole process.
Your designer will ask you things, such as:
Design Ideas: Do you have any ideas based on your fiancée's style, designs you like or things you brainstormed together.
Budget: Have an approximate idea of how much you want to spend.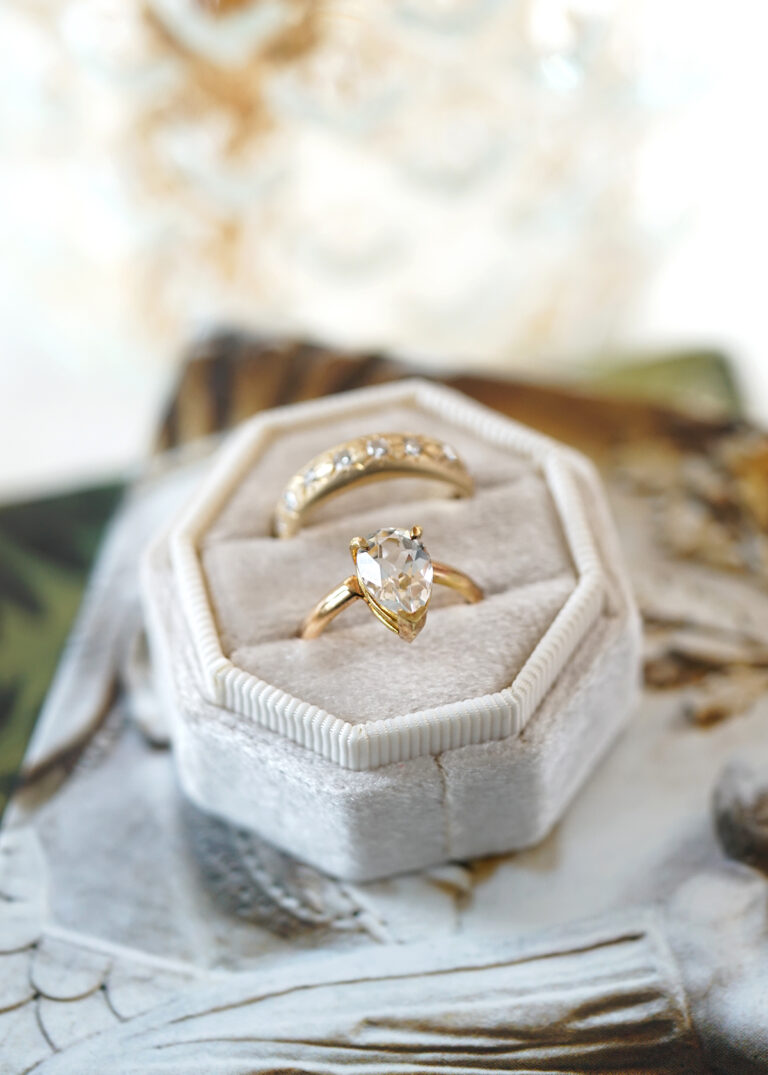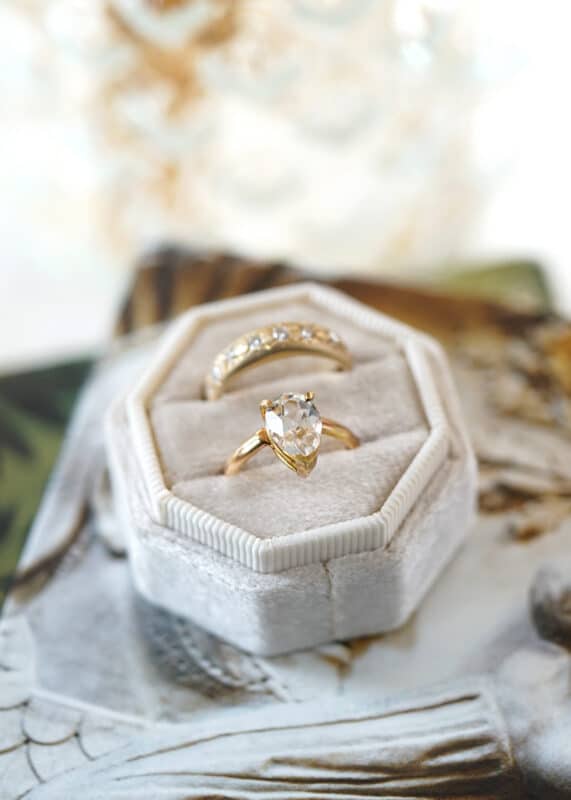 3. Deadline: When do you want to propose? If you have a timeframe or date in mind for when you want to propose, be sure to share that with your designer, so they can check on whether it's doable with their schedule.
How Long Does It Take to Make a Custom Engagement Ring?
The custom process of making a one-of-a-kind piece of jewelry can take anywhere from 8 weeks to 6 months, depending on the sourcing of gemstones, how busy the studio is and the time it takes to fine-tune designs.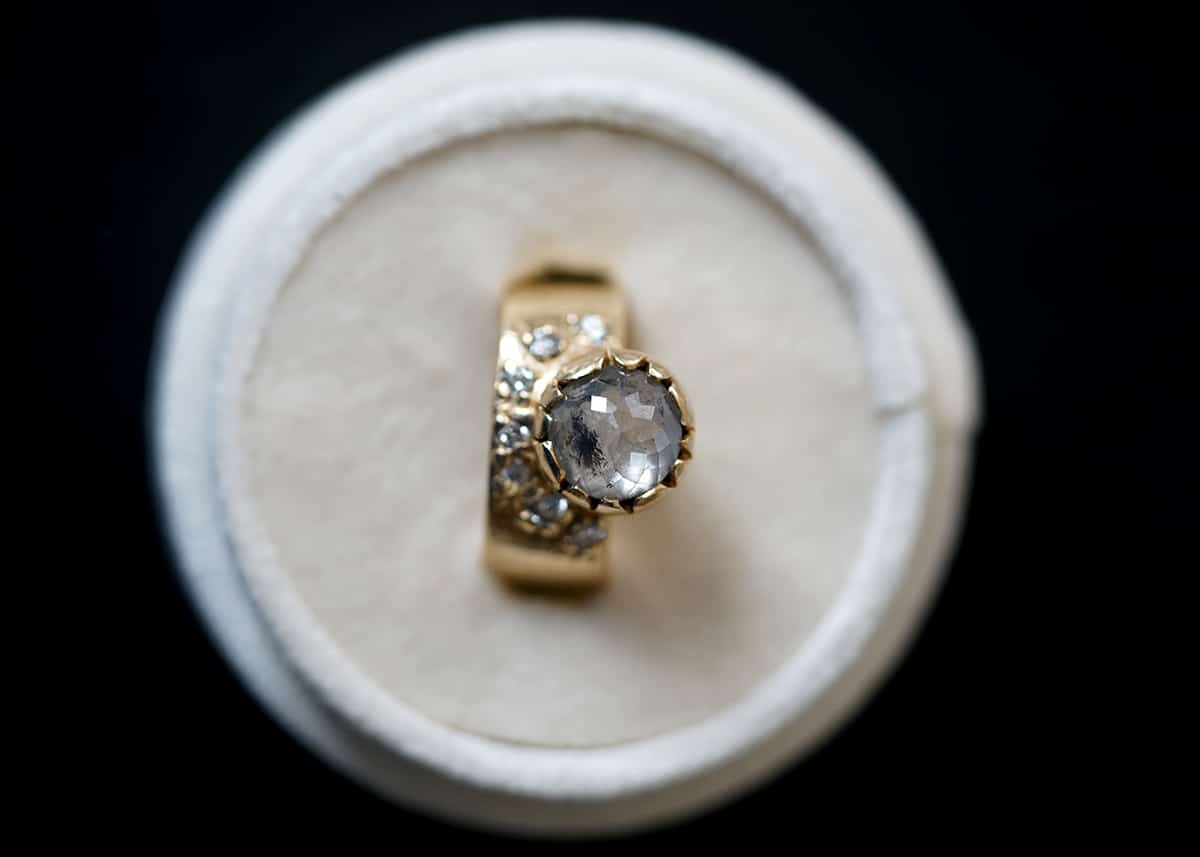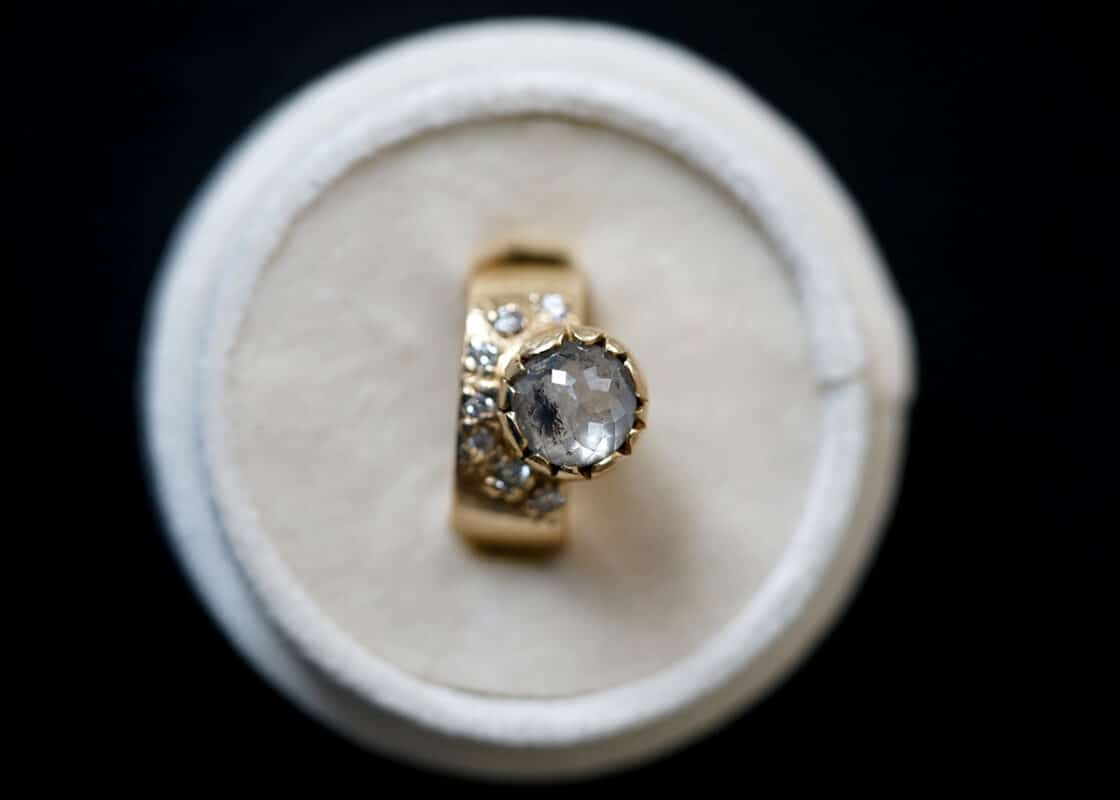 Design Options 101
On your first design meeting, you should talk about technical aspects of the ring and any wearability concerns. With my clients, we talk at length about diamonds and gemstone alternatives, gem cuts, metals and textures. I explain the differences in prices for gemstones and materials, and how they are sourced. I will also show you examples of different types of jewelry, gold colors and settings.
Some things that we'll discuss in detail include:
What kind of center gemstone do you want in your engagement ring? Are you looking for a white diamond or an alternative gemstone like a salt and pepper diamond, a sapphire or other gemstone?
What kind of cut do you want? There are approximately 10 different cuts that are common: round, oval, emerald and marquise are just a few examples.
What kind of metal do you want? Do you like yellow, white or rose color? What about gold content: 14K, 18K or platinum?
Do you want a simple solitaire design or are you looking for a statement piece with accent stones?
What type of lifestyle will the ring endure? Is your fiancée hard on their hands? Is she/he very outdoorsy or do they need to wear surgical gloves over the ring? Answers to these questions will help figure out what kind of setting should be used with the ring (a bezel, prongs, pavé or other).
Make It Personal
We all know you can walk into a jewelry store, pick up a diamond and a pre-existing setting and walk out with an engagement ring on the spot. But is it special? Engagement rings have been around since the ancient Greeks, and there is basically nothing left to invent. So, how do you make your ring special?
One of the most special aspects of creating an engagement ring is to be able to make it all about my clients love story. Insert a meaning into the number of gemstones or hide a symbol or word to recreate an important event in your life together. The engagement ring is worn by one person, but it should have elements about the couple. This is what will make your ring special, meaningful and unique.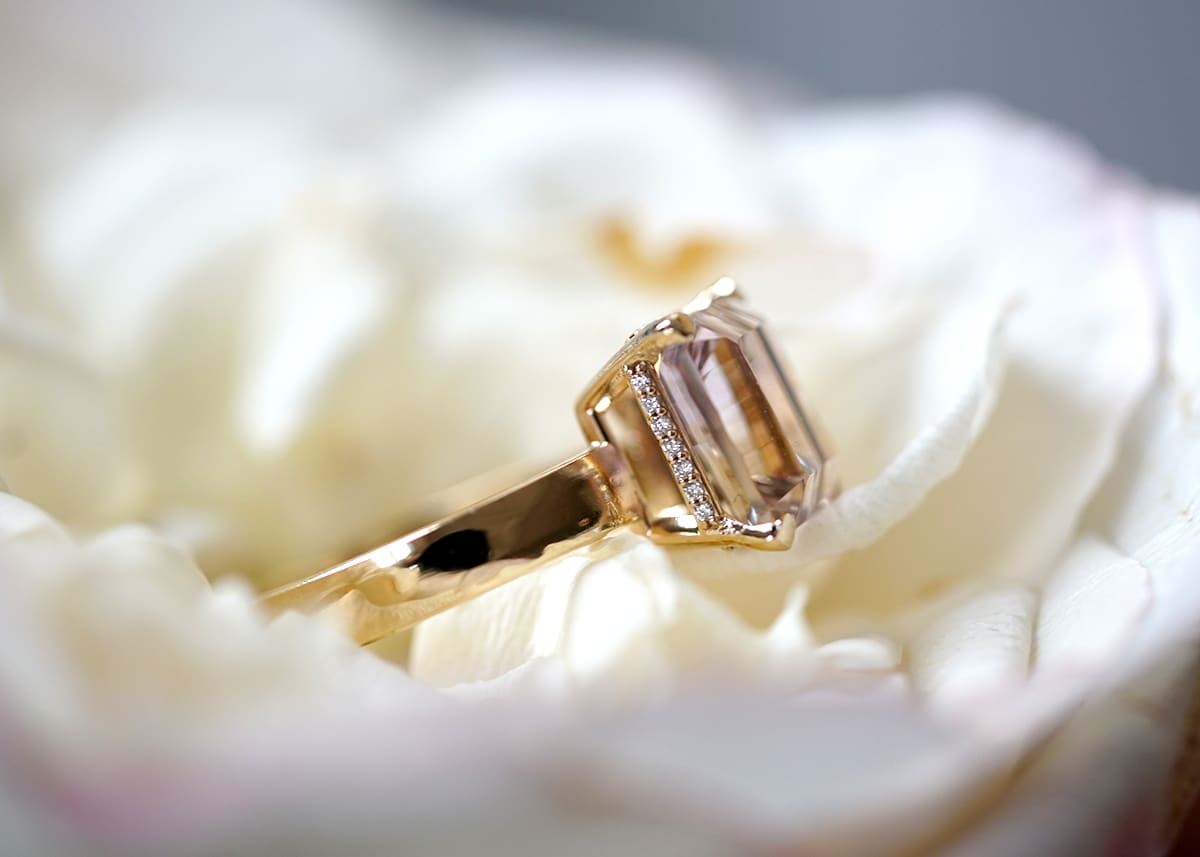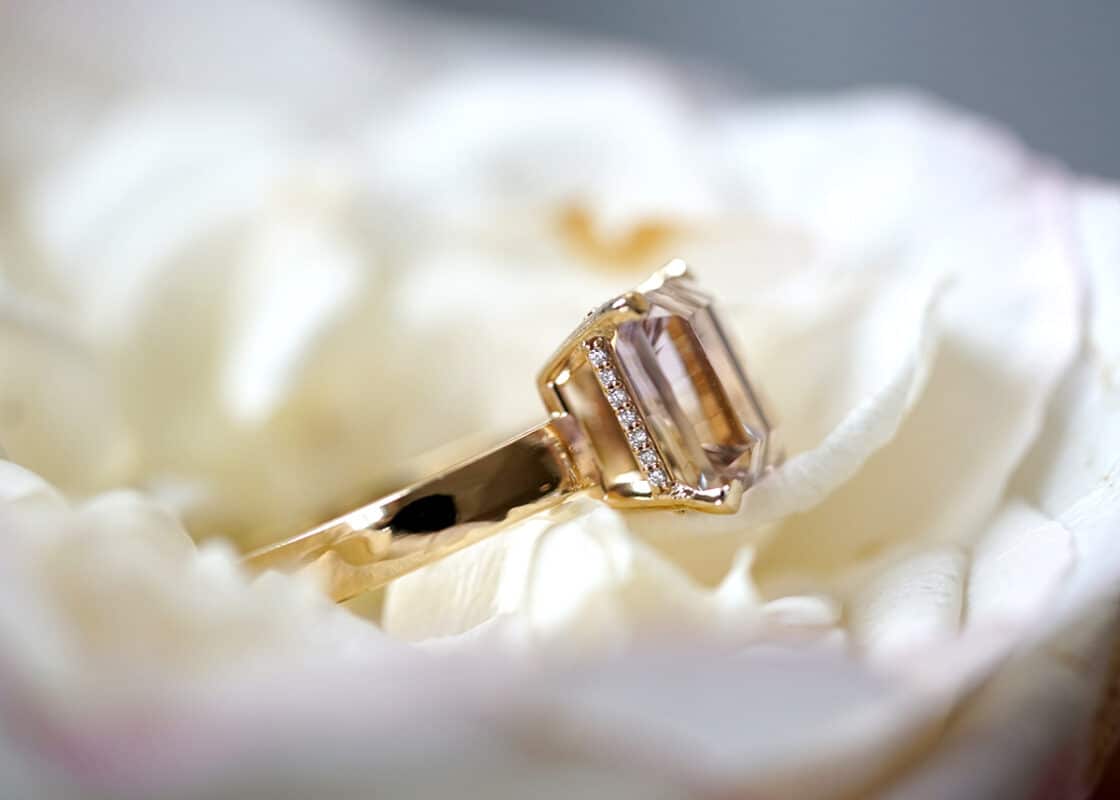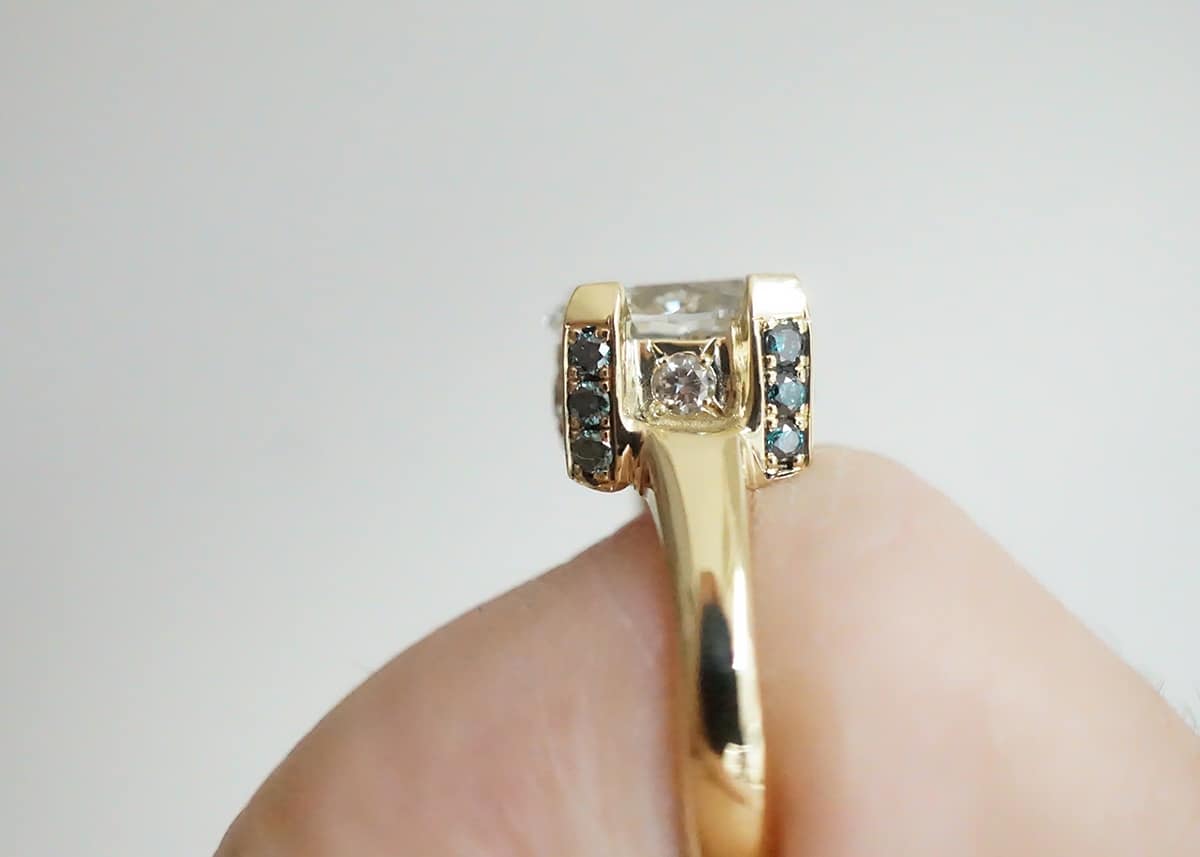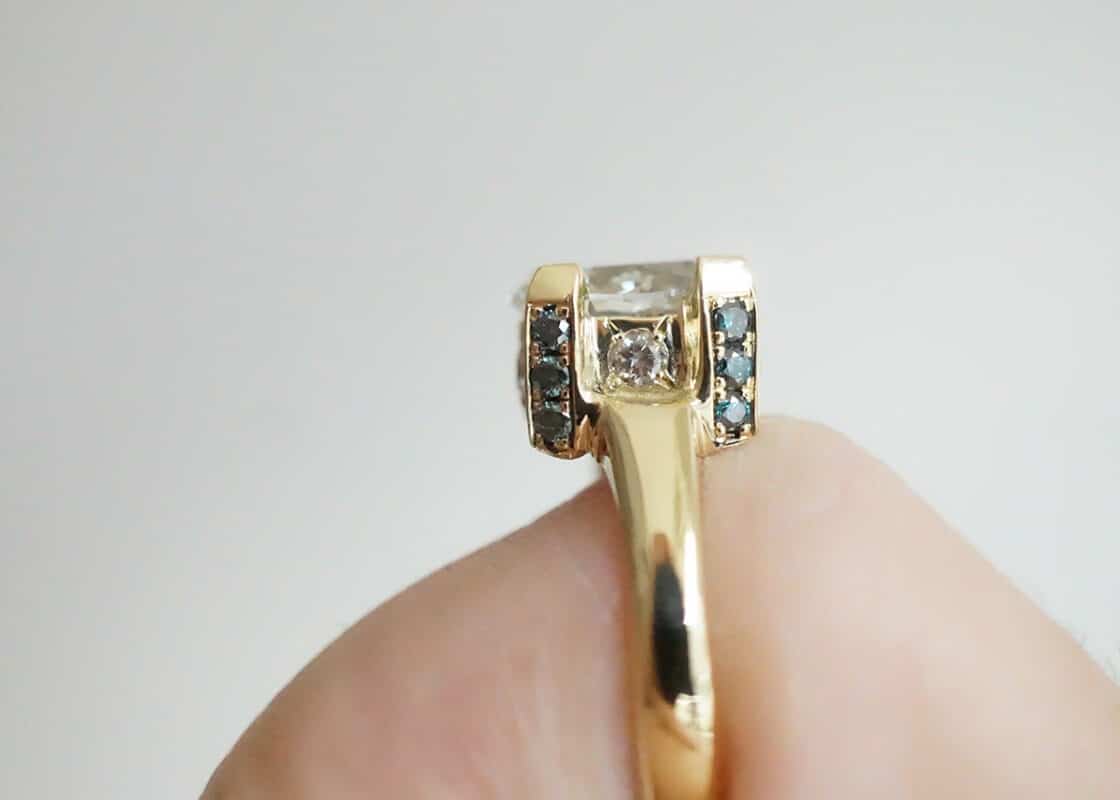 Think Outside the Box
Don't create an engagement ring look just because society or current trends tell you to. Create something that is timeless and that you'll love forever.
Don't like diamonds? No problem. There are hundreds of beautiful other gemstones out there. Can't afford an expensive, big ring? Make it bigger with lots of smaller gemstones to add sparkle and keep it within your budget. Or, be different and make two engagement rings instead of one—one for each of you.
Put a Ring On It
Relax while your custom engagement ring is being created and start thinking about the proposal. Think of something special and pick your timing perfectly. I'm sure you'll come up with an unforgettable moment to offer your commitment in the form of a ring.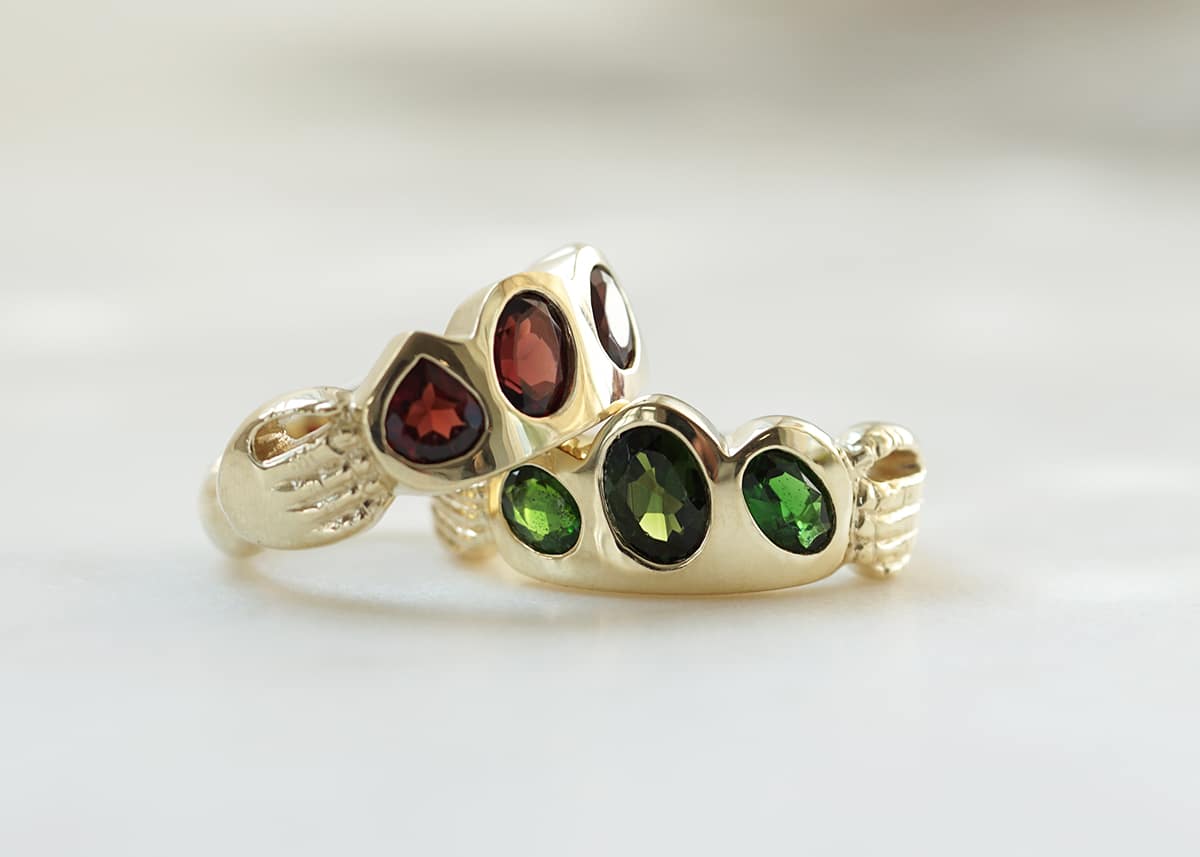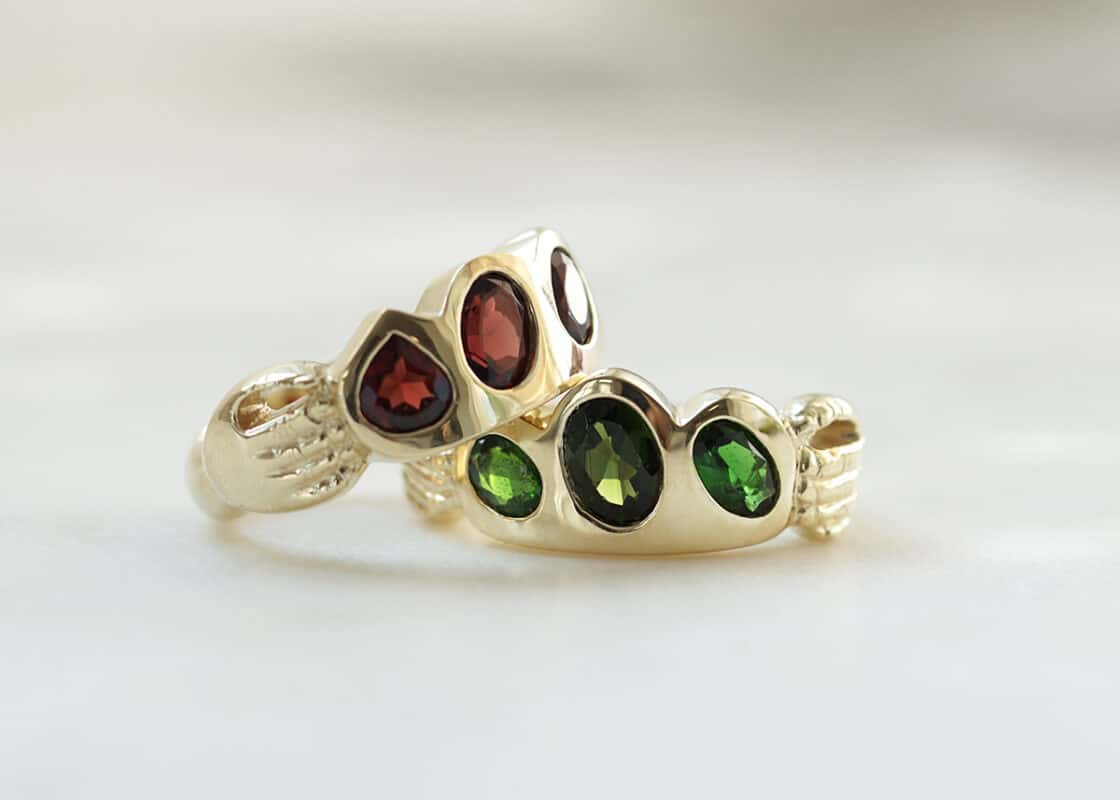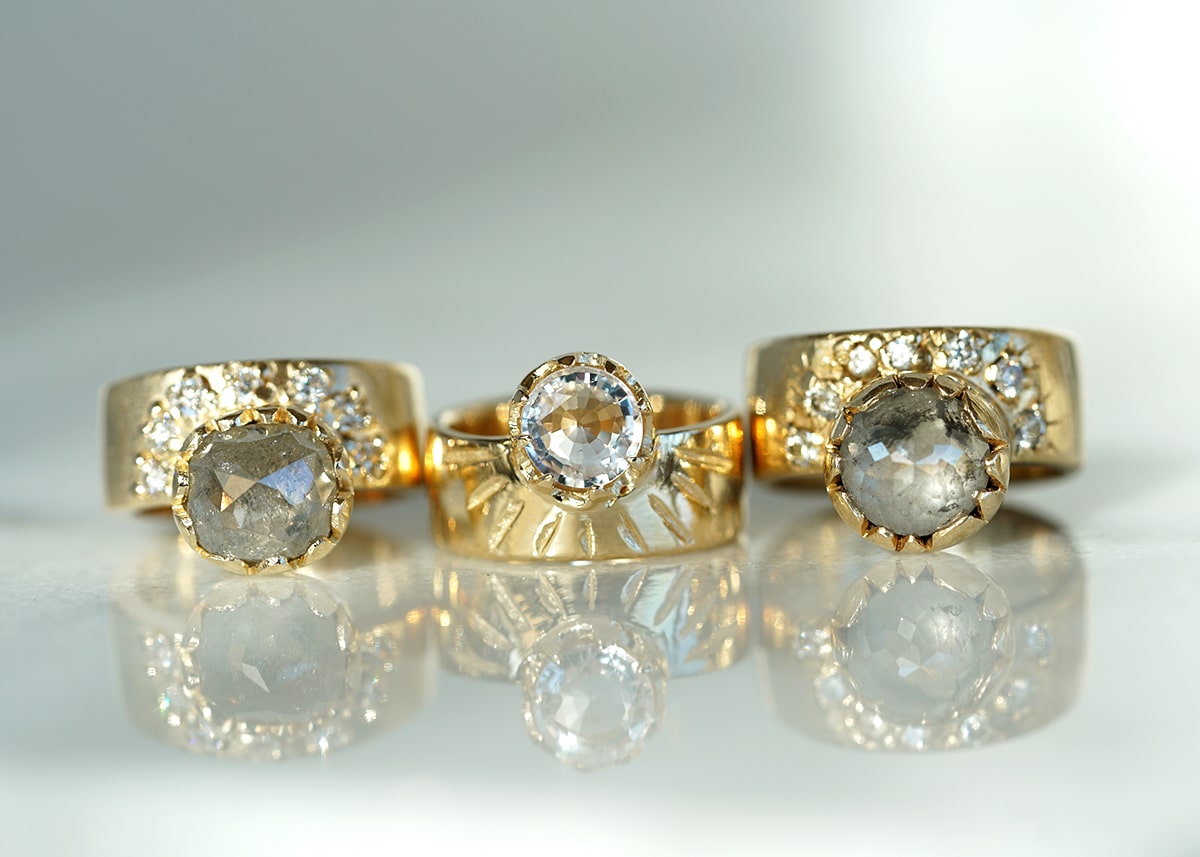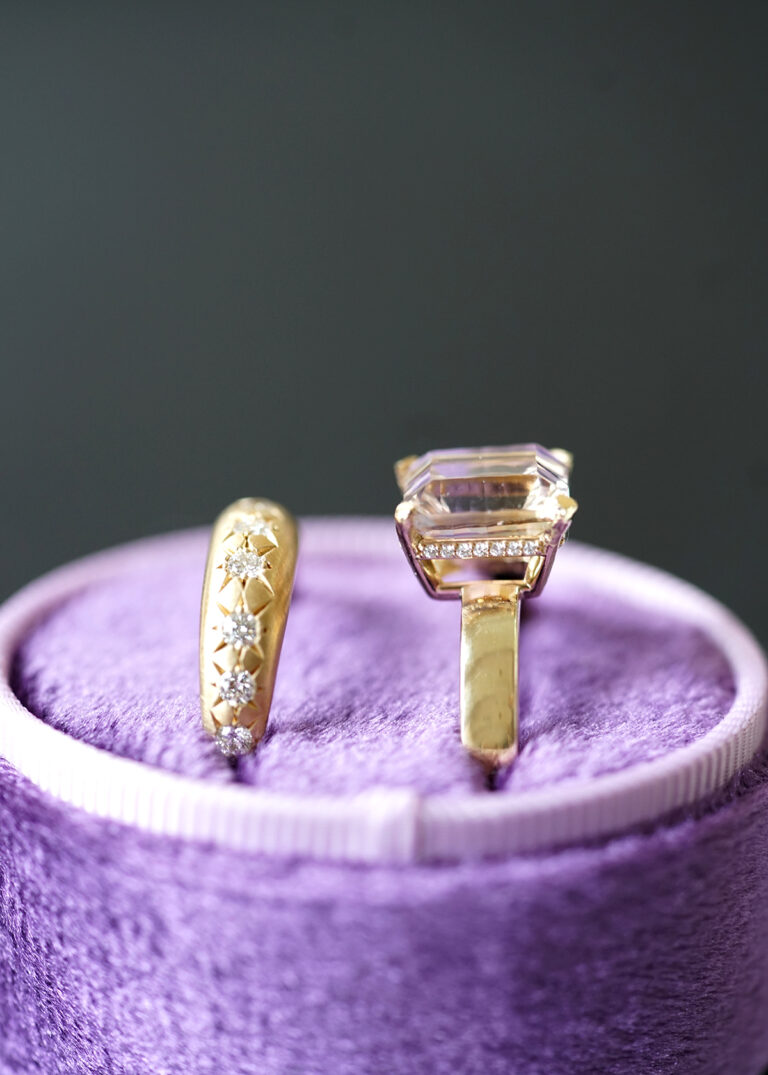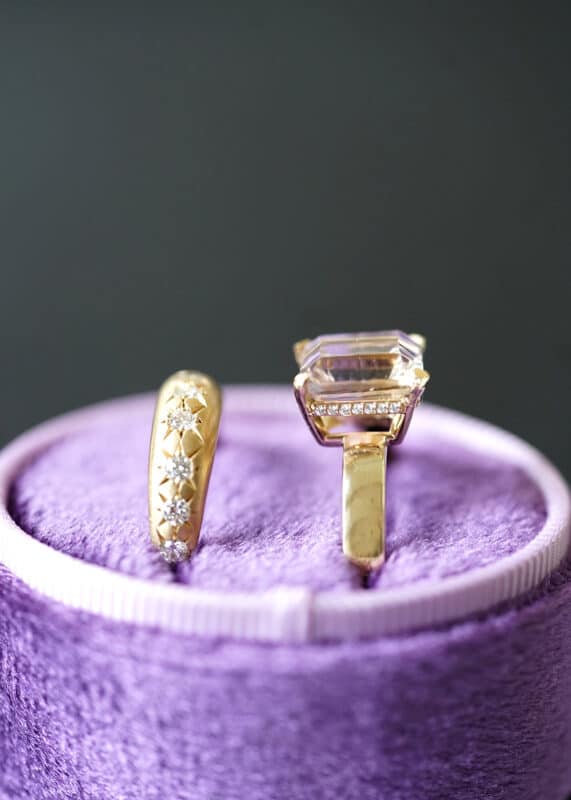 ENJOY THE PROCESS OF CREATING A CUSTOM ENGAGEMENT RING
So, go on and have fun with the process of creating a custom engagement ring. Make the moment memorable and remember to take photos to relive it afterwards. And, please send one to your jewelry designer, because there is no better job accomplishment than to see your happy faces. ~
Inquire about Ana's custom jewelry designs and services here.
ANA CAVALHEIRO is a custom jewelry designer currently based in Charlottesville, Virginia. She trained in Paris at the French Jewelry Guild (BJO – "Union Française de la Bijouterie, de la Joaillerie, de l'Orfèvrerie"), learning from master jewelers that worked at the Place Vendome jewelry houses. She is passionate about creating pieces that will be cherished and are destined to be passed down to generations to come.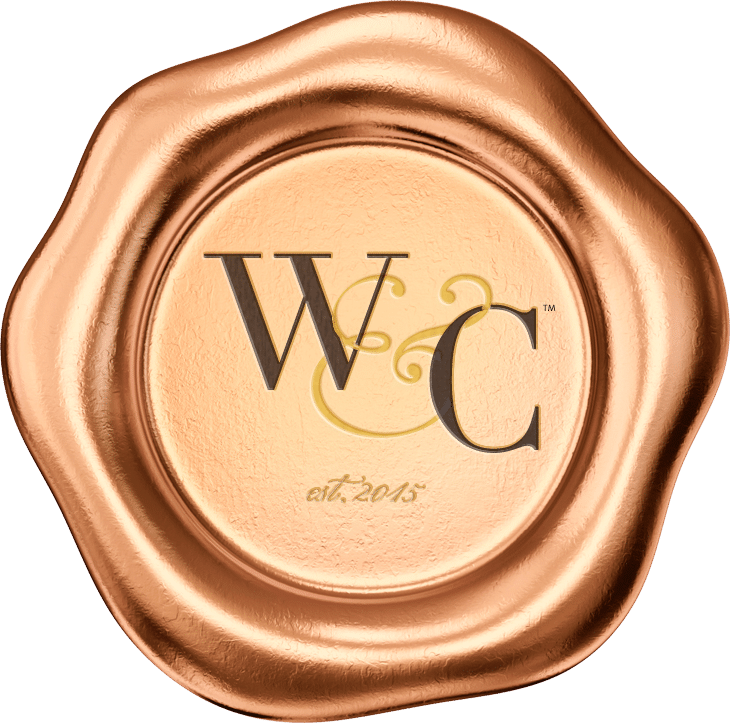 Wine & Country celebrates elevated living in Virginia Wine Country. Wine & Country Life, a semi-annual life & style magazine, and Wine & Country Weddings, an annual art book celebrating elegant Virginia weddings, are complemented by the Wine & Country Shop in Ivy, VA—a beautiful lifestyle boutique featuring over 40 Virginian artisans with everything from tailgating essentials and Dubarry attire, to locally made foods and award-winning Monticello AVA wines, as well as craft beverages for your next event. Sister publications under the publishers of Ivy Life & Style Media include the Charlottesville Welcome Book, a bi-annual publication guiding visitors and newcomers on all of the happenings and businesses in the region, and CharlottesvilleFamily's Bloom magazine, a bi-monthly parenting publication.
Wine & Country Experiences are now also available and include exclusive tours and hands-on classes with leading professionals in the local farm-to-table and vineyard scenes.