A Surprise Engagement Brunch Leads to Happily Ever After
While pursuing similar careers, Serena and Connor's paths crossed in Chicago, Illinois. On the first day of their pediatric dentistry Residency Program at the University of Illinois, the two met and became quick friends with each other and other residents. Two short months after meeting, Serena and Connor began dating.
After falling in love while enjoying Chicago's many festivals, concerts and restaurants, the couple decided to move to Arizona after their residency ended. It was a journey they were excited to venture on together.
A year later, when Serena's mom was coming to visit, Serena thought it would just be a mother-daughter spa weekend. Conner had other plans though and arranged a brunch with both of their families. After surprising Serena with the brunch, Connor surprised her again as he gave a toast to his love for Serena before getting down on one knee and asking her to marry him.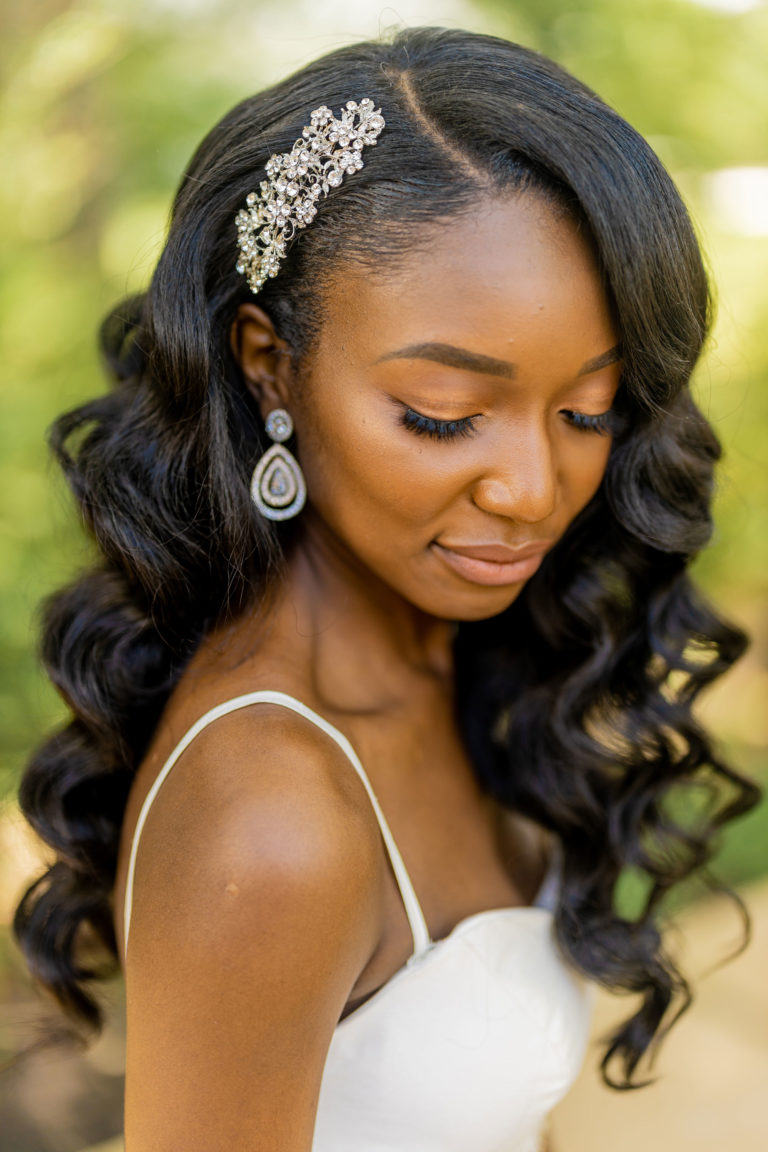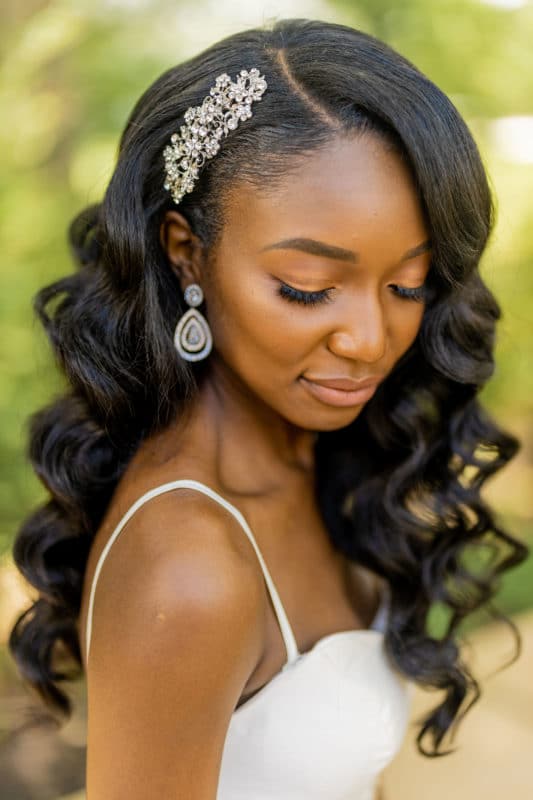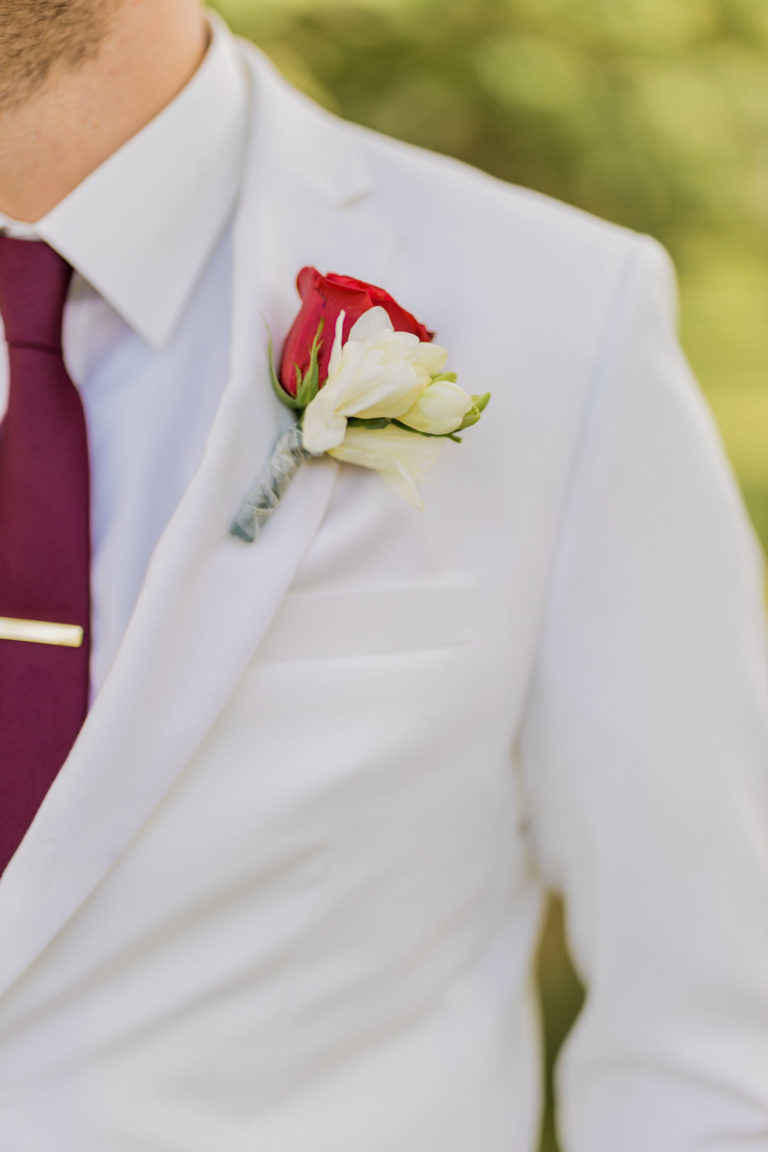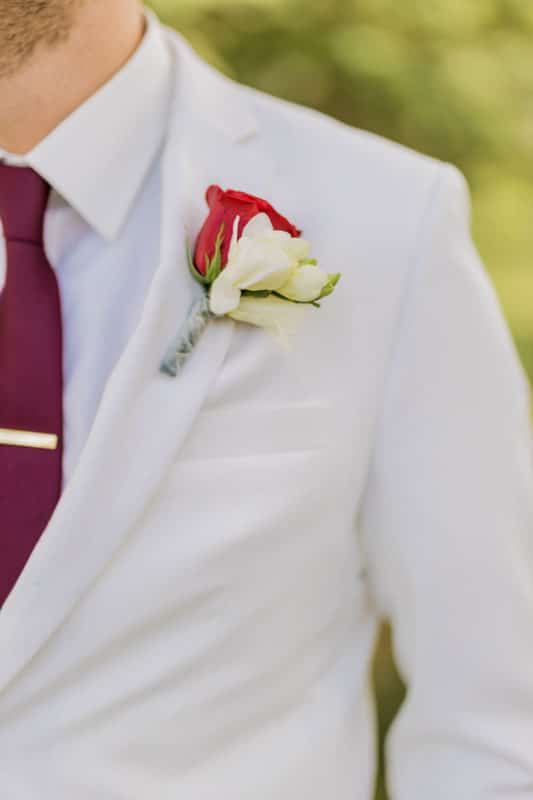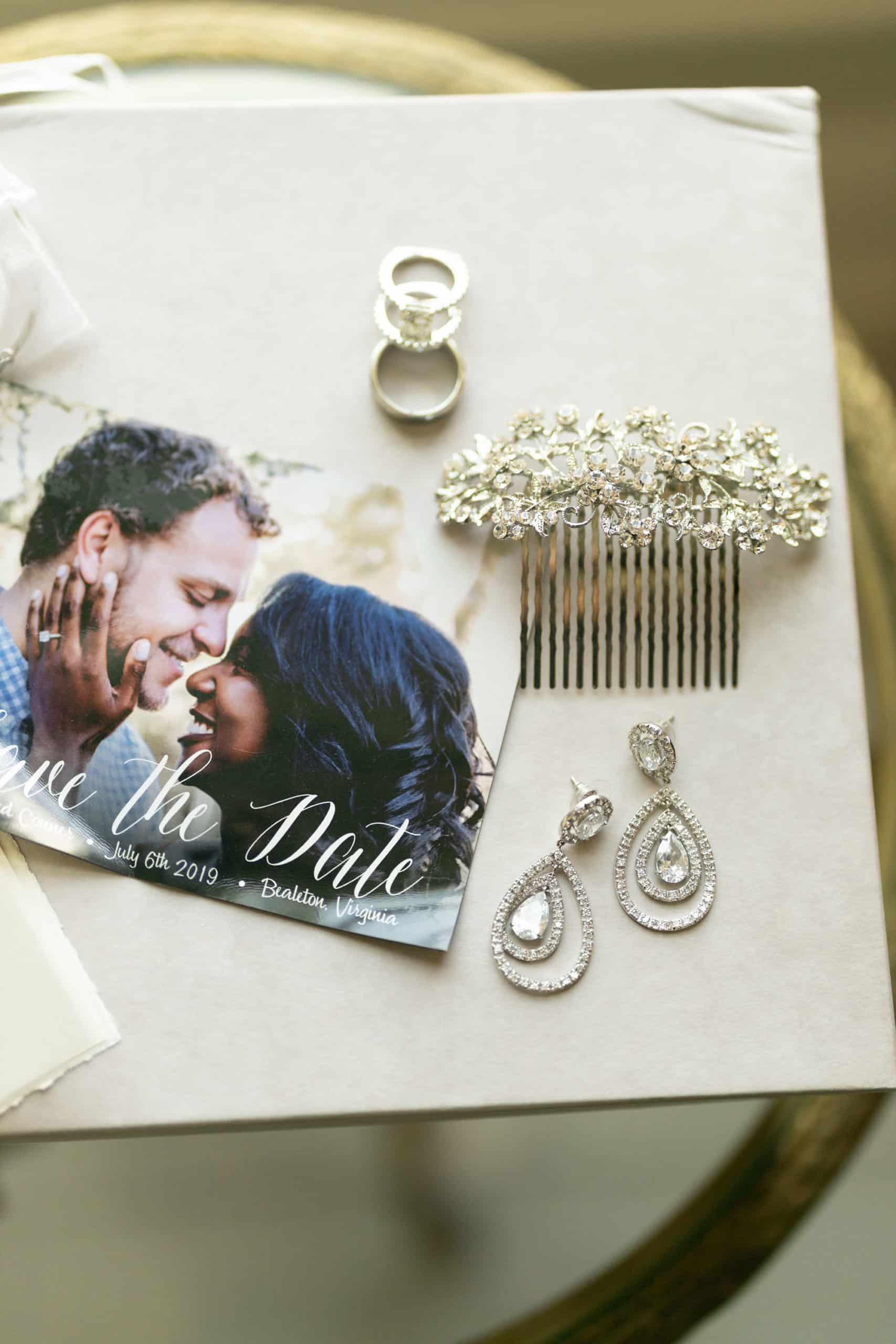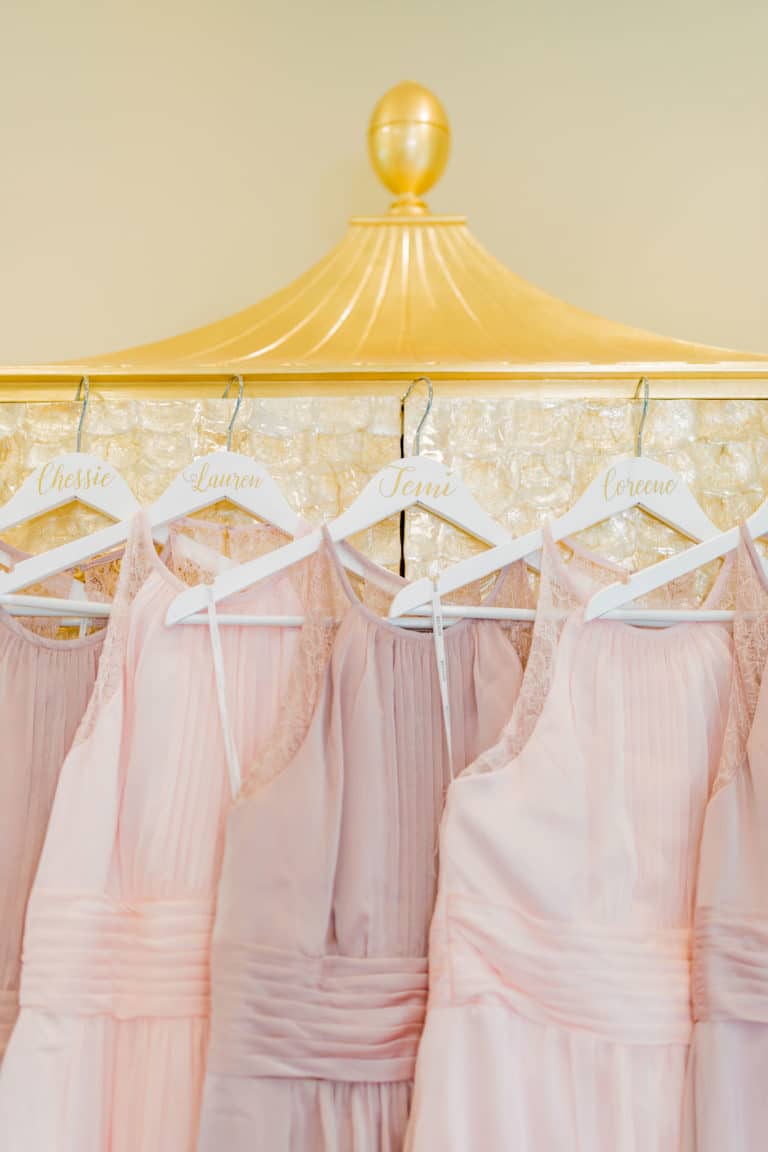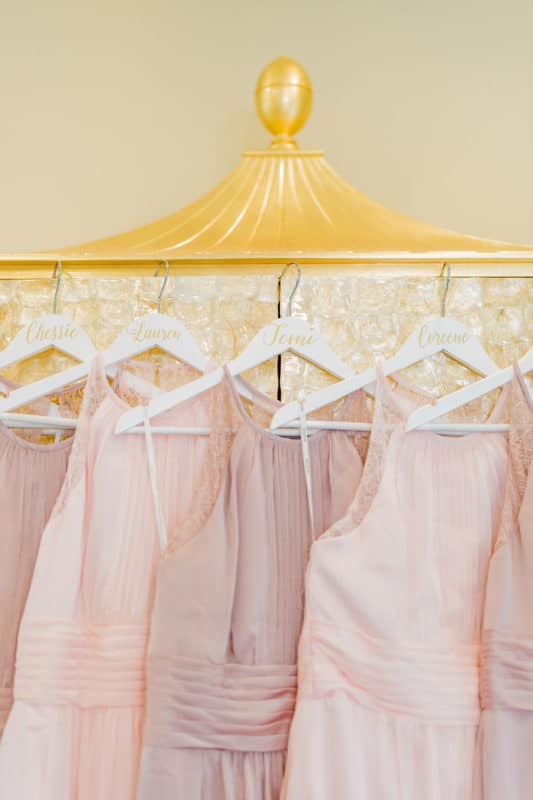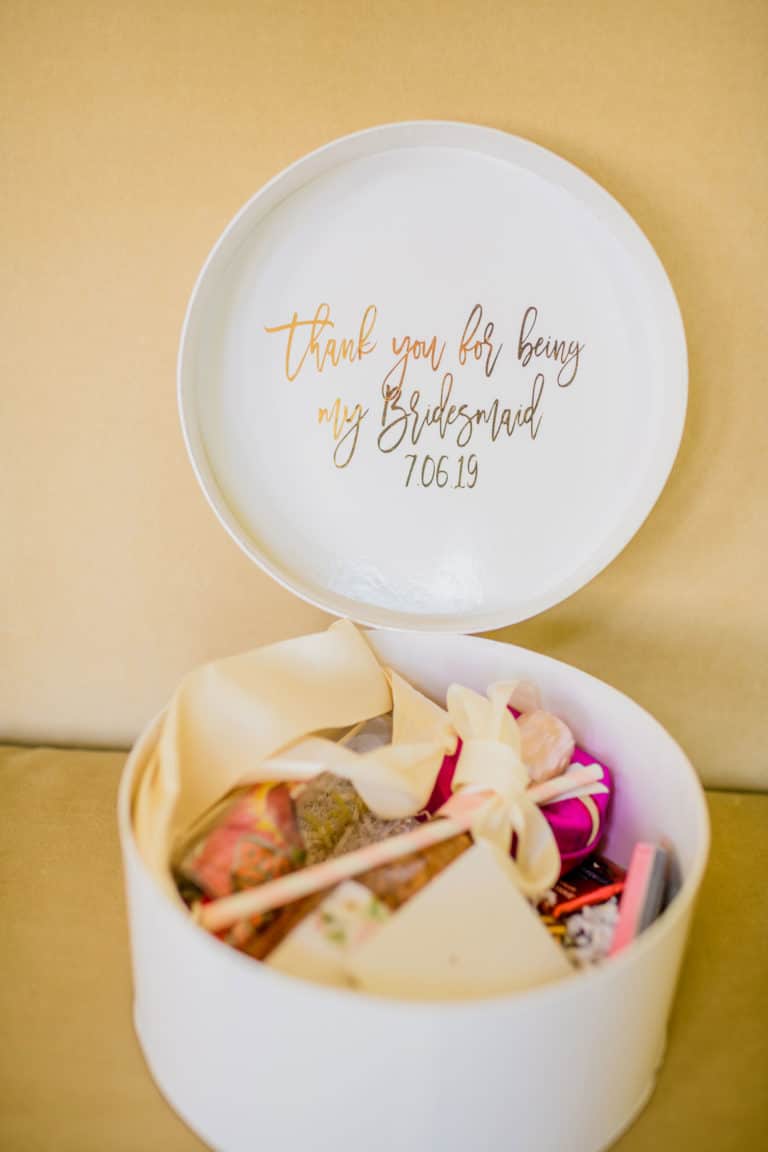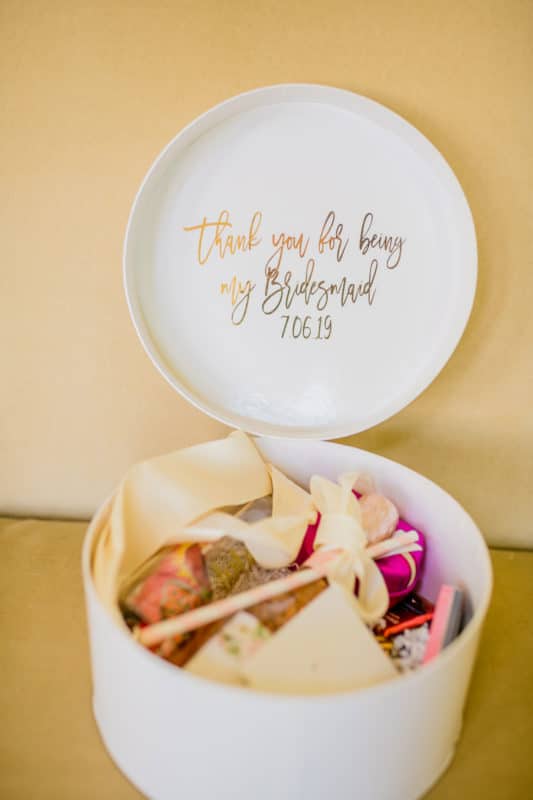 In July of 2019, Serena and Conner were married at a beautiful outdoor ceremony at Morais Vineyards in Bealeton, Virginia. Stunning décor, incredible weather and the breathtaking scenery made for an incredible day of celebration and love. The smiles on the couple embodied the pure excitement and bliss felt by everyone present as Serena and Conner were about to embark on life as a married couple.
The morning of the wedding day, Serena and Conner each spent time with their closest friends. Conner and his groomsmen played board games and relaxed before getting ready. Meanwhile, with mimosas in hand, Serena, her mother and her bridesmaids enjoyed one another's company while getting pampered by hair stylists and makeup artists.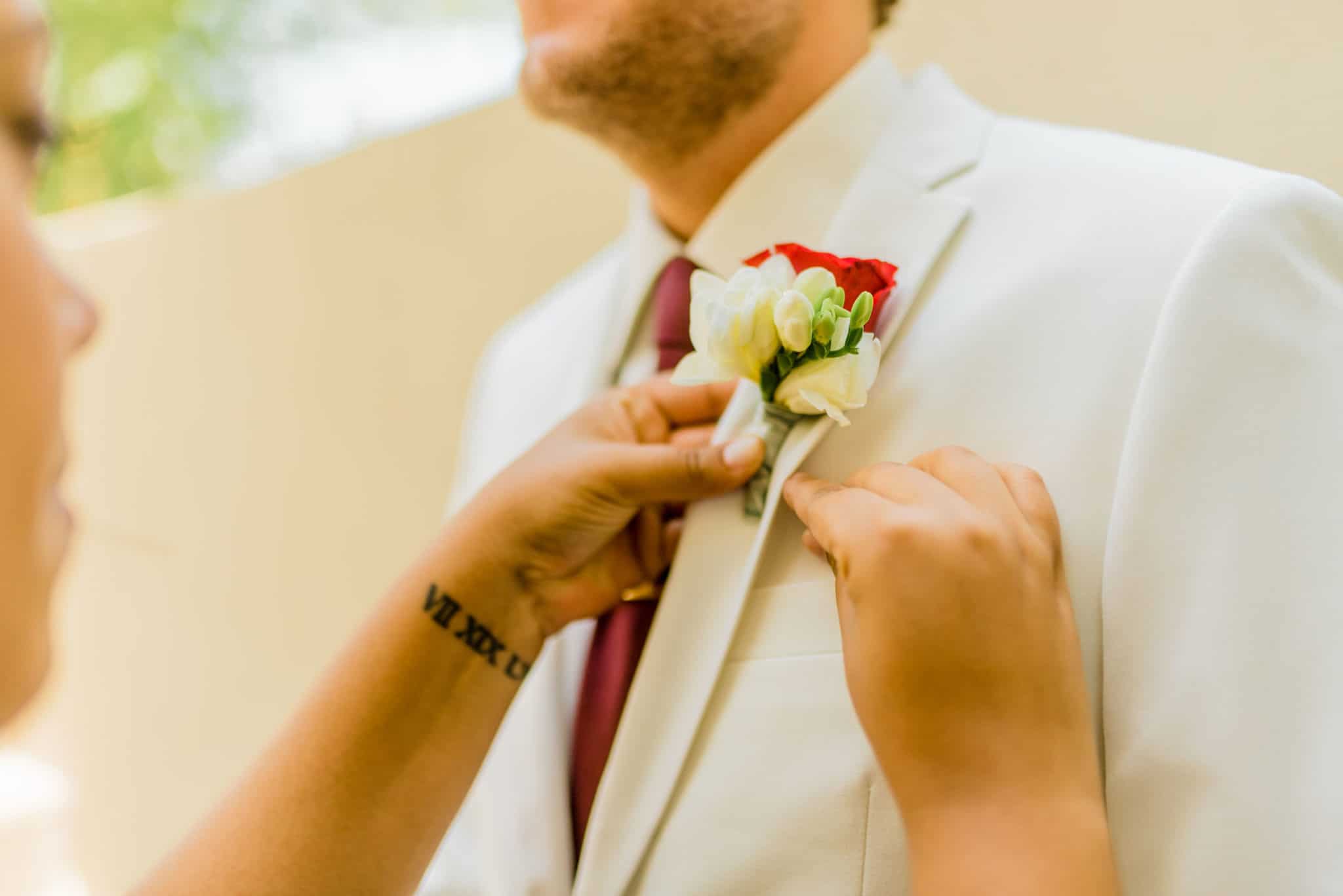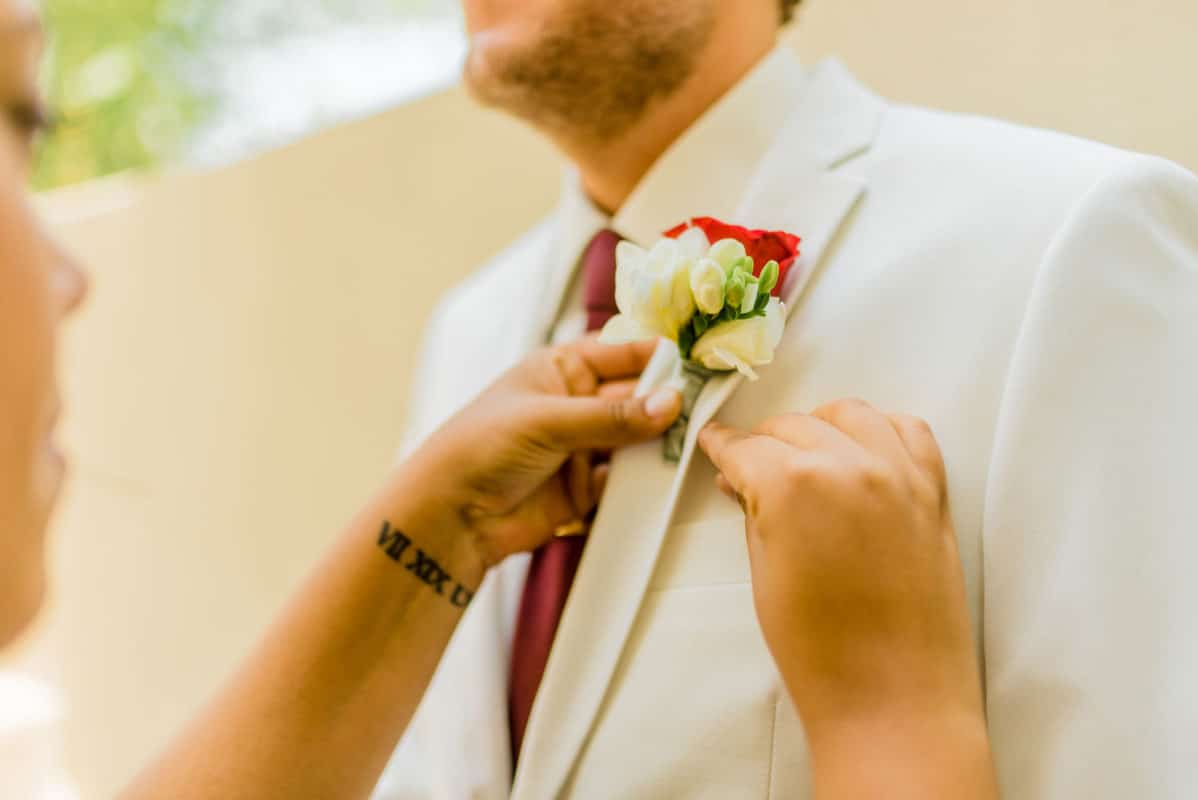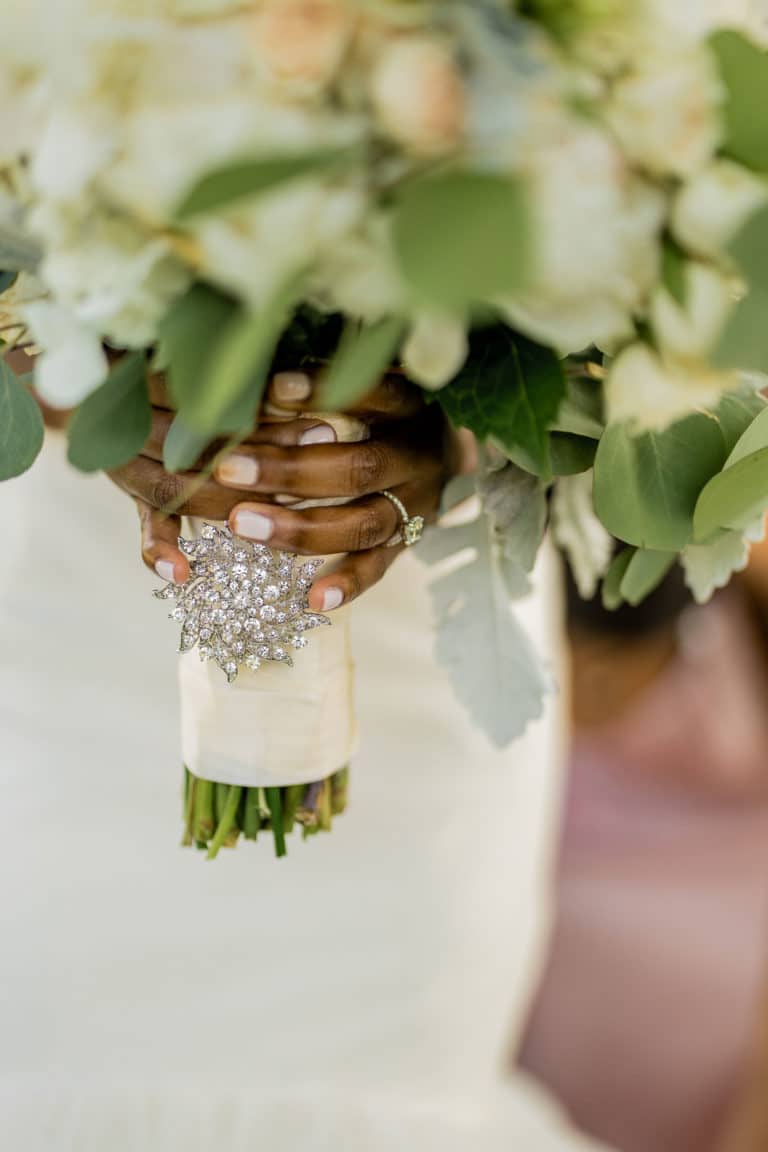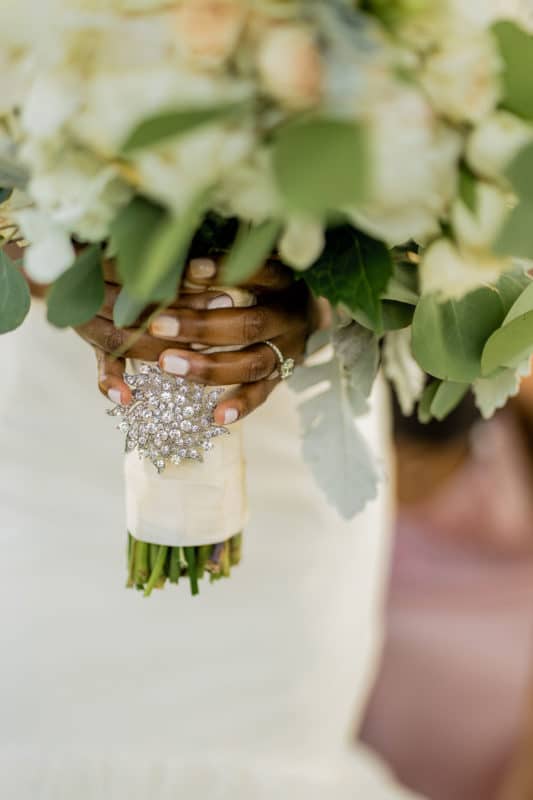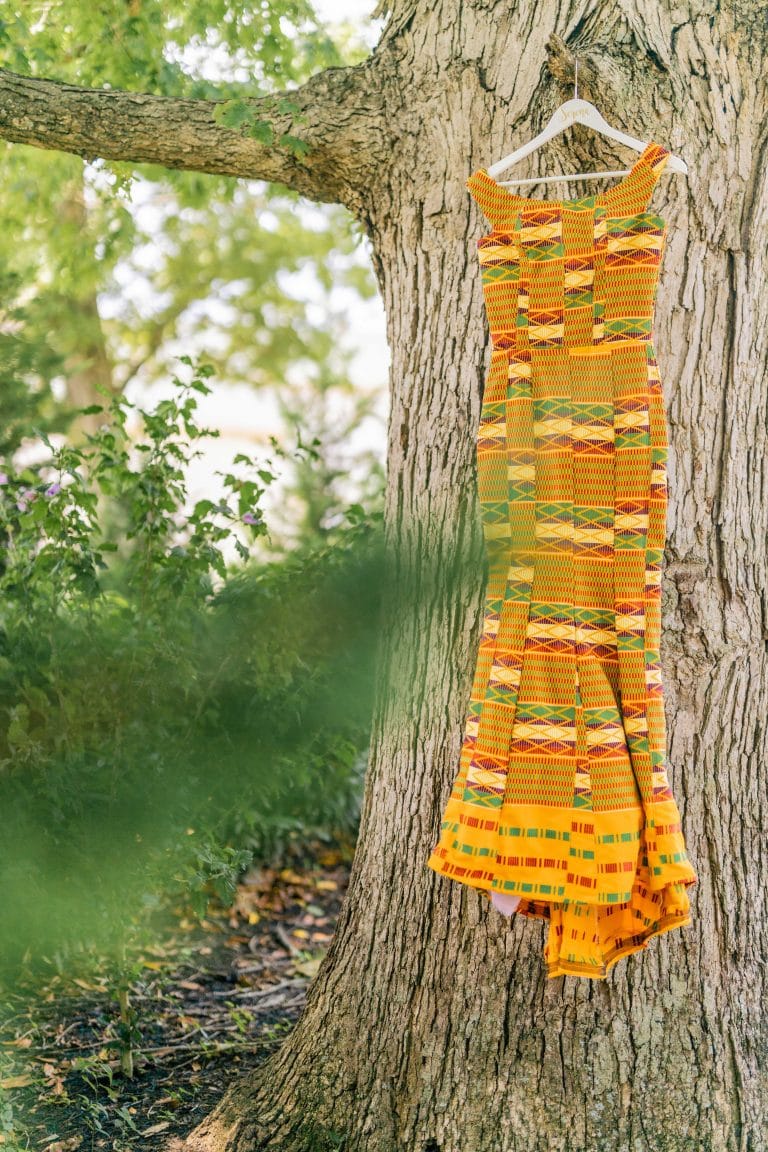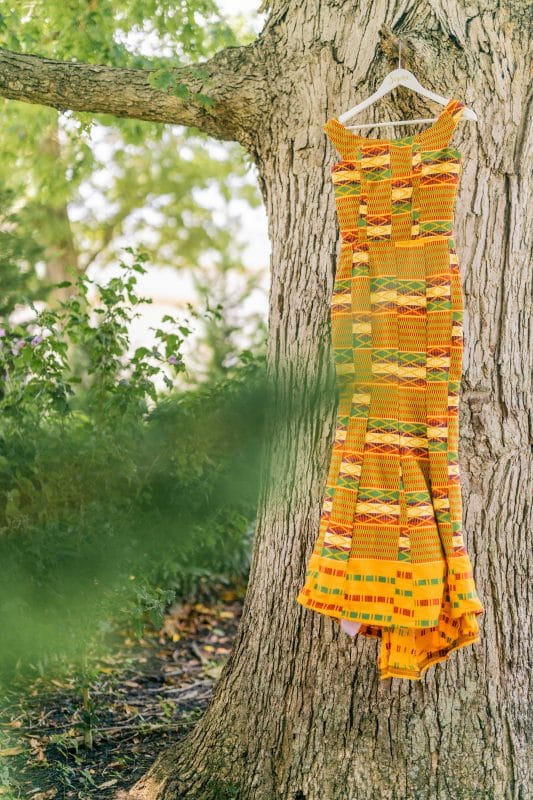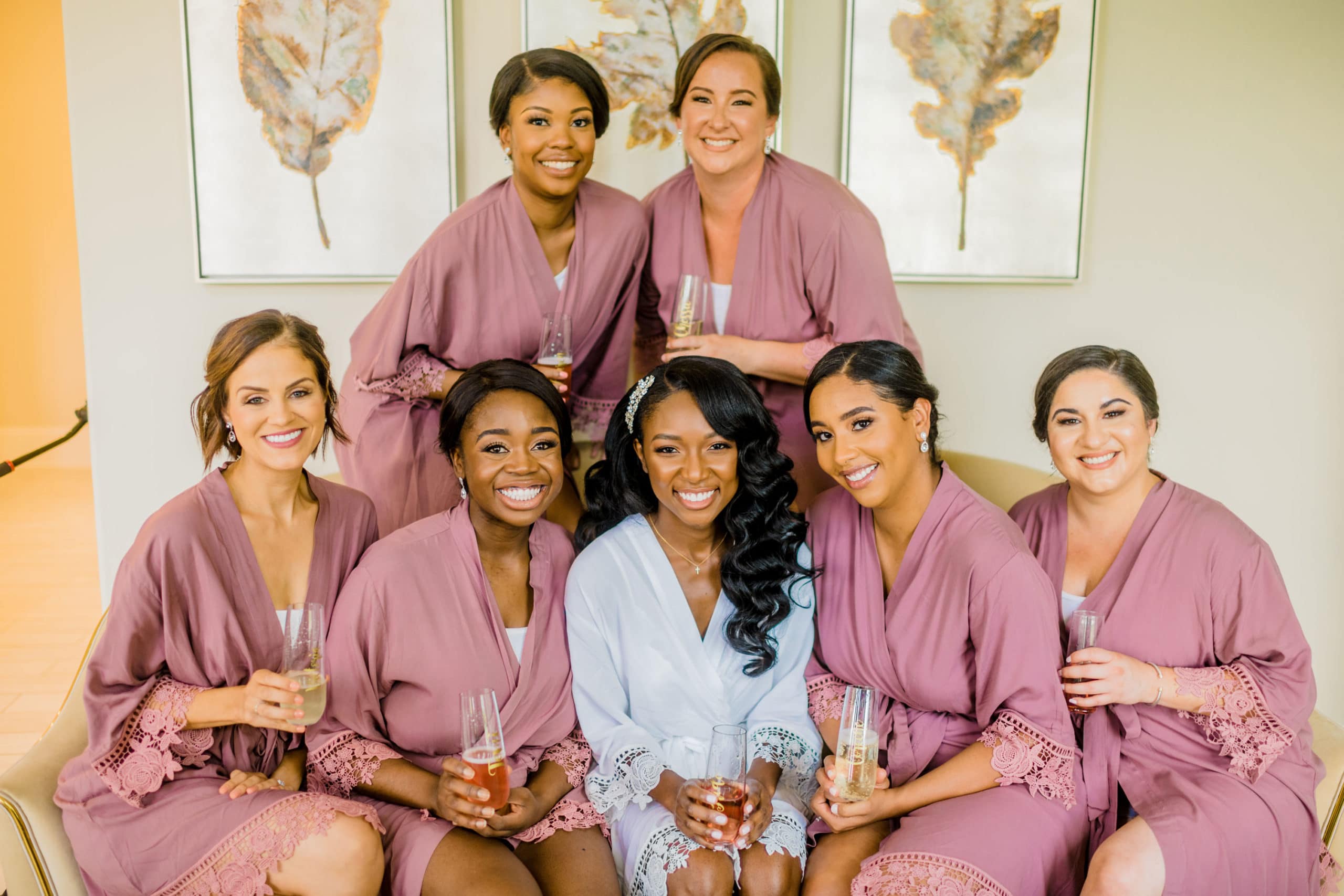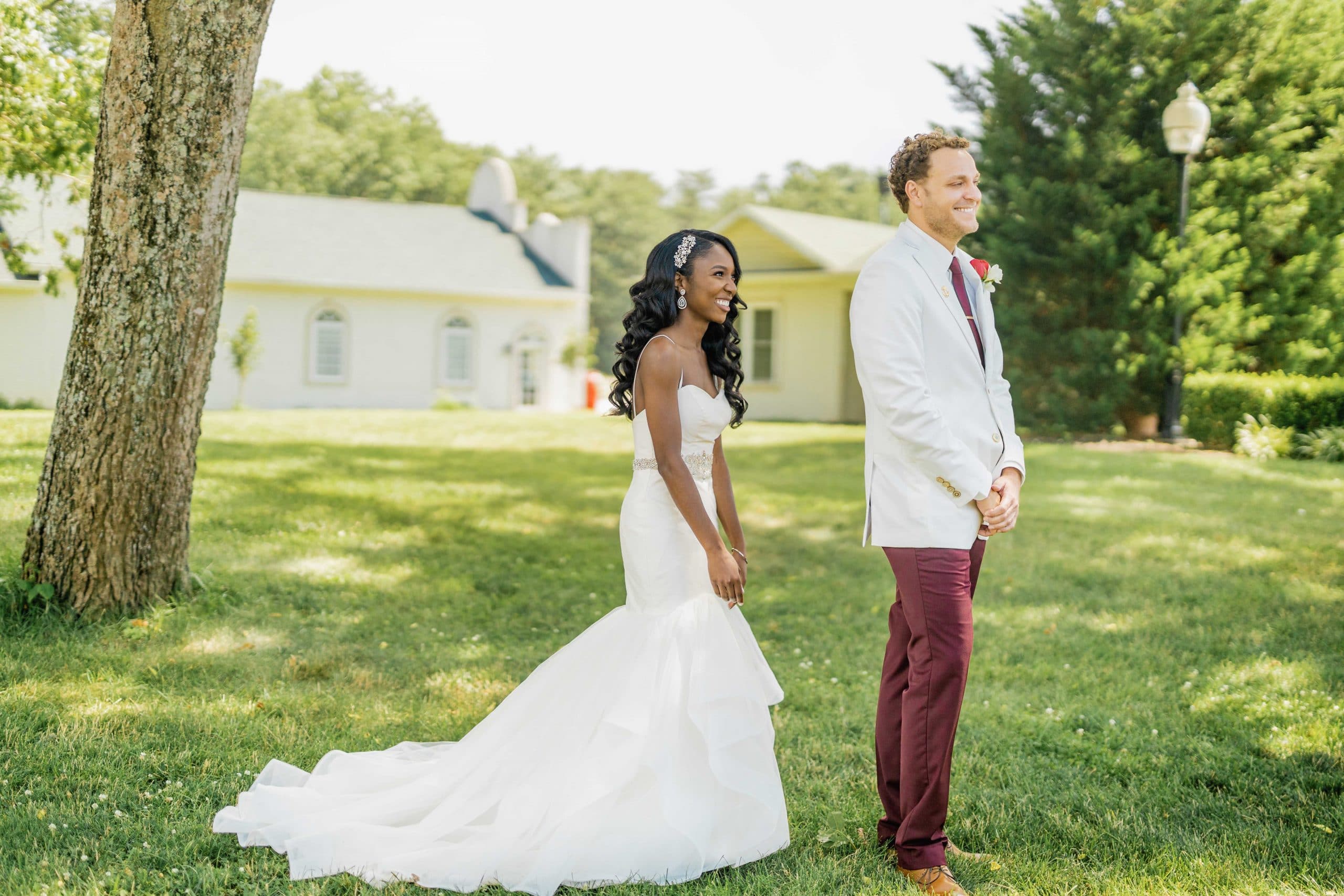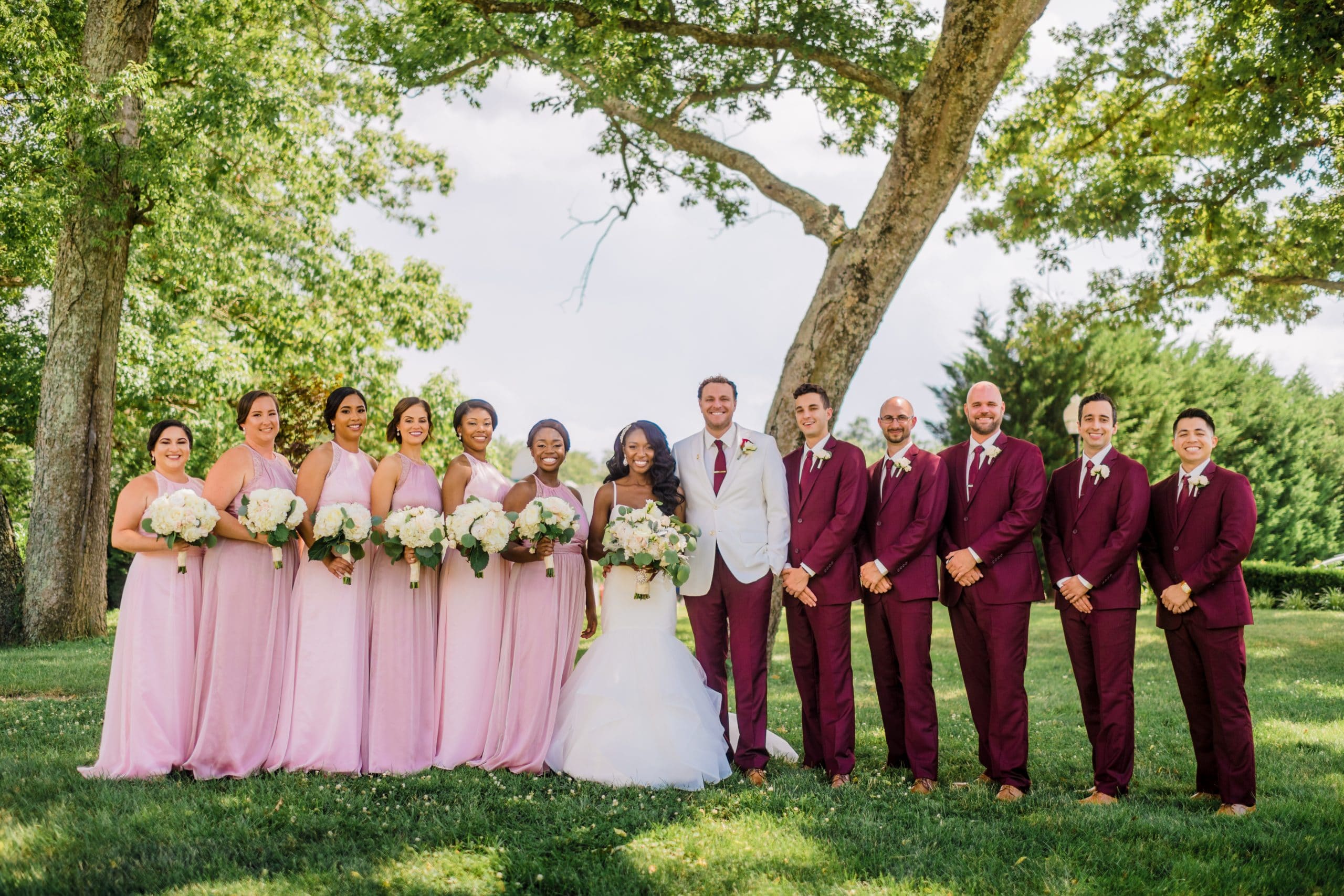 Serena's stunning mermaid-style gown with its flirty silhouette and flared-out skirt not only complemented her skin tone and figure beautifully, but also added a wow factor that left everyone, including Connor, with a jaw-dropping reaction. For the ceremony, she showcased off-the-shoulder, three-quarter length lace sleeves, before removing them for the reception—transforming the dress into a whole new look. An added bejeweled belt, tear-drop earrings and an eye-catching hair clip also elevated Serena's fashion-forward style.
All the while, Connor sported a white tuxedo jacket paired with maroon pants and tie to match his groomsmen while still standing apart. The bridal party looked stunning in a warm palette of light pinks and deep maroon. The bridesmaid dresses varied slightly in complementary shades of soft pinks that looked timeless, yet modern, beside the maroon of the groomsmen's attire.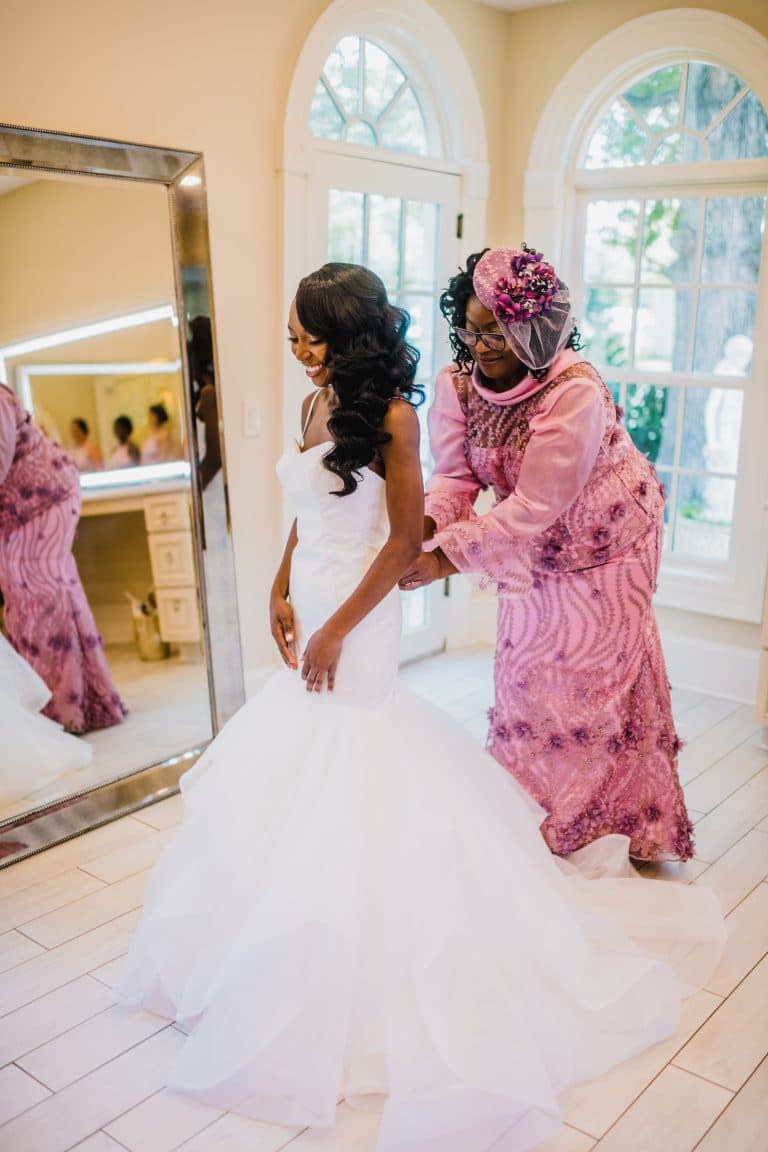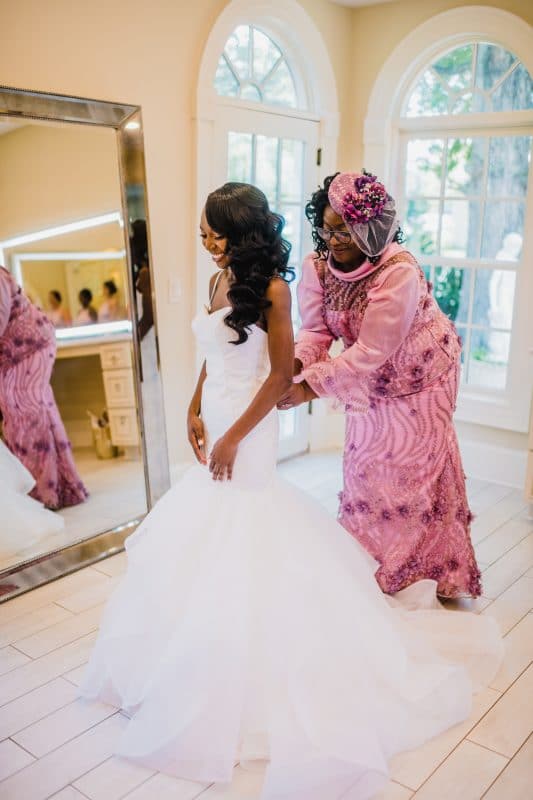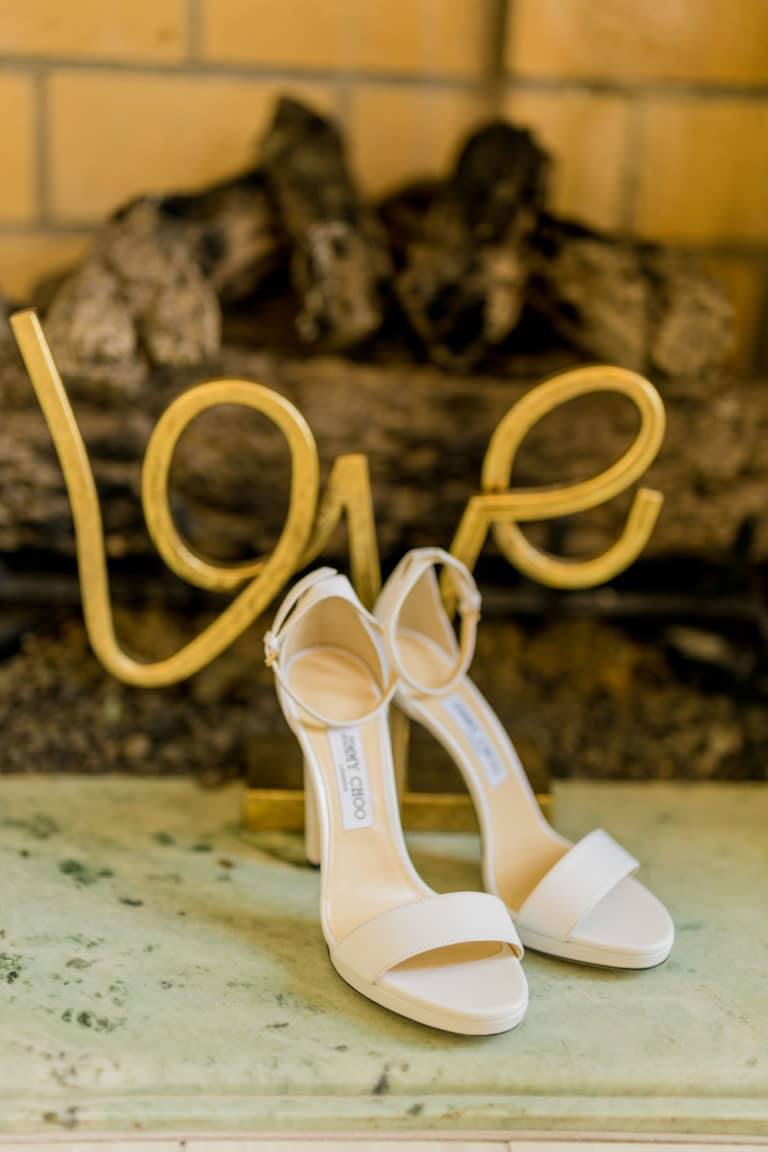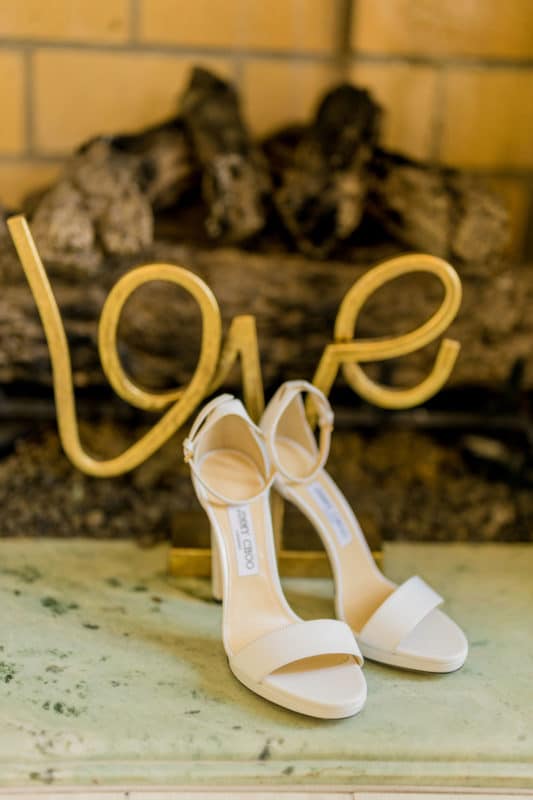 Serena and Conner wanted to ensure their guests would be entertained throughout the day, beginning with pre-ceremony activities. In their programs, they included games like sudoku, tic-tac-toe and trivia questions that guests could enjoy while waiting for the wedding to begin.
To keep from overheating during the ceremony, guests were gifted with hand-held fans in the shape of the bride and groom's baby pictures. The adorable fans were a fun personal touch that gave their families and friends a glimpse into their pasts. Adding an element of surprise, something both Serena and Conner love, they taped copies of the wedding readings under two random seats, so two randomly selected guests would became a part of their ceremony and wedding day.
Their vineyard-side ceremony made for an intimate and stunning backdrop. For Serena, having her mother walk her down the aisle was a special moment that would be cherished forever. After saying "I Do" and kissing his bride, Connor led Serena back down the aisle and into the beginning of their next chapter through a bubble send-off surrounded by friends and family.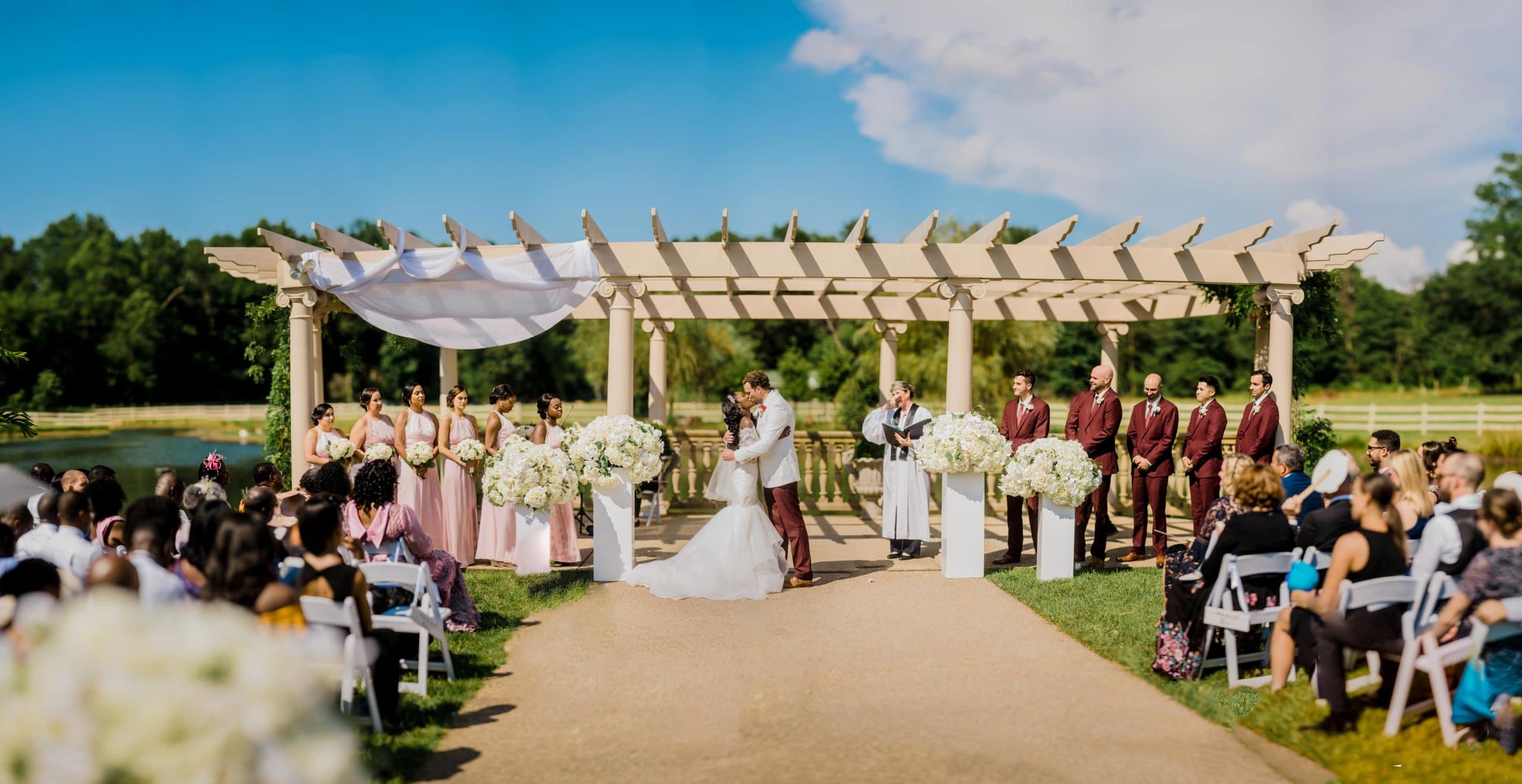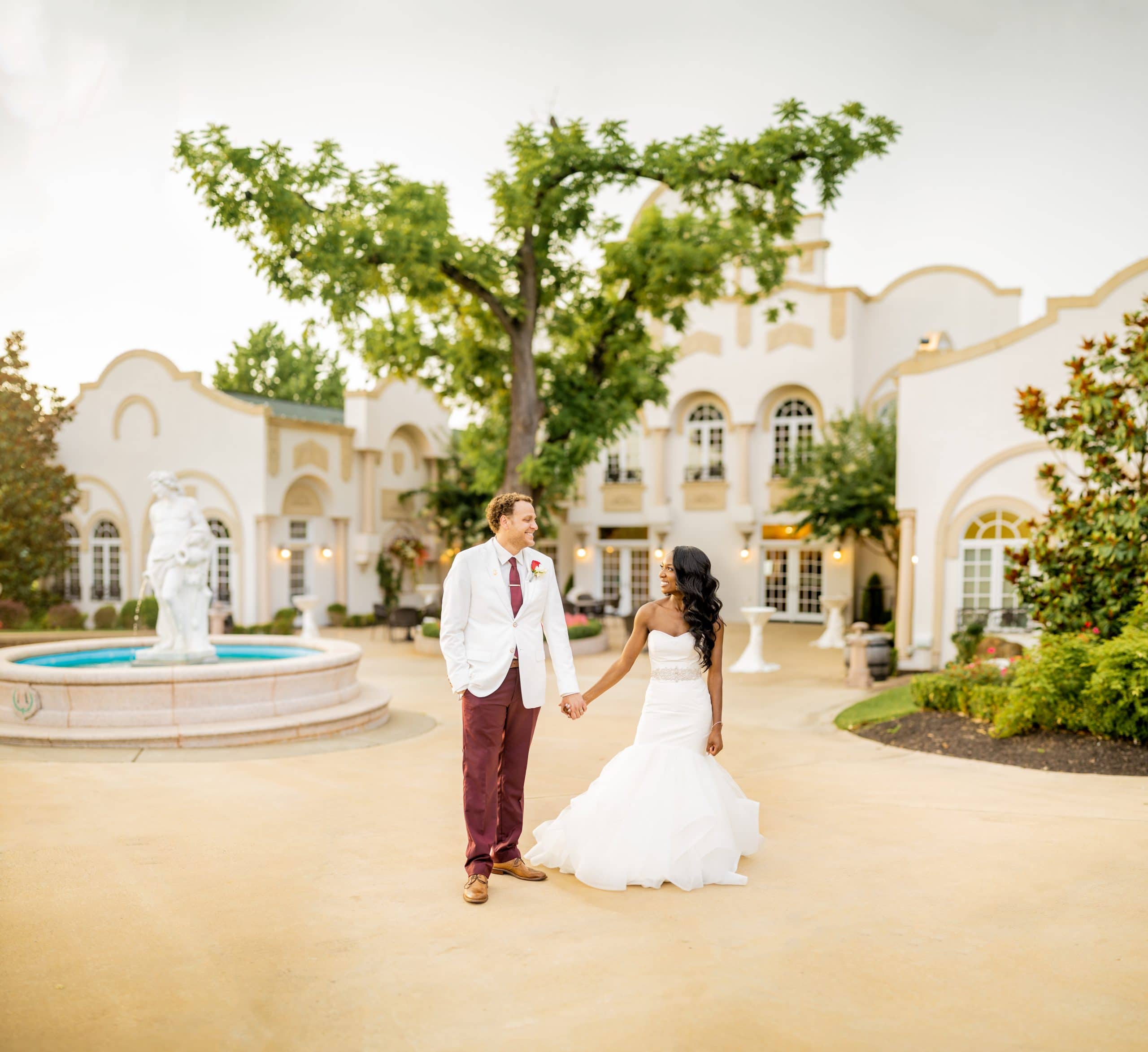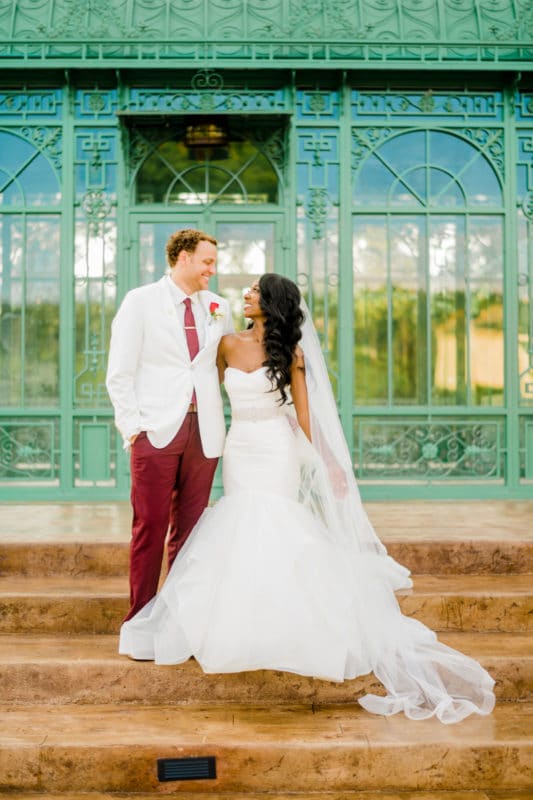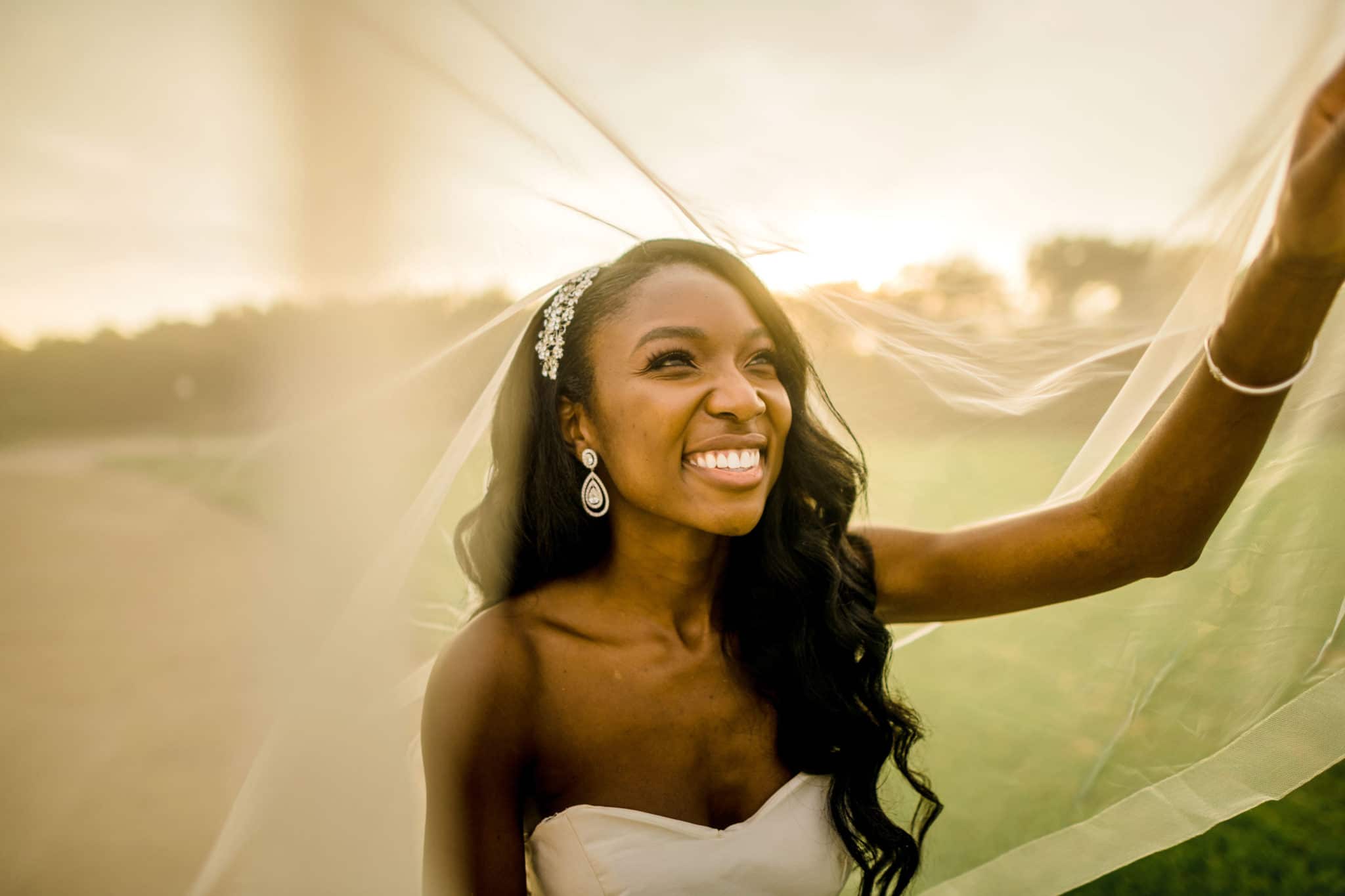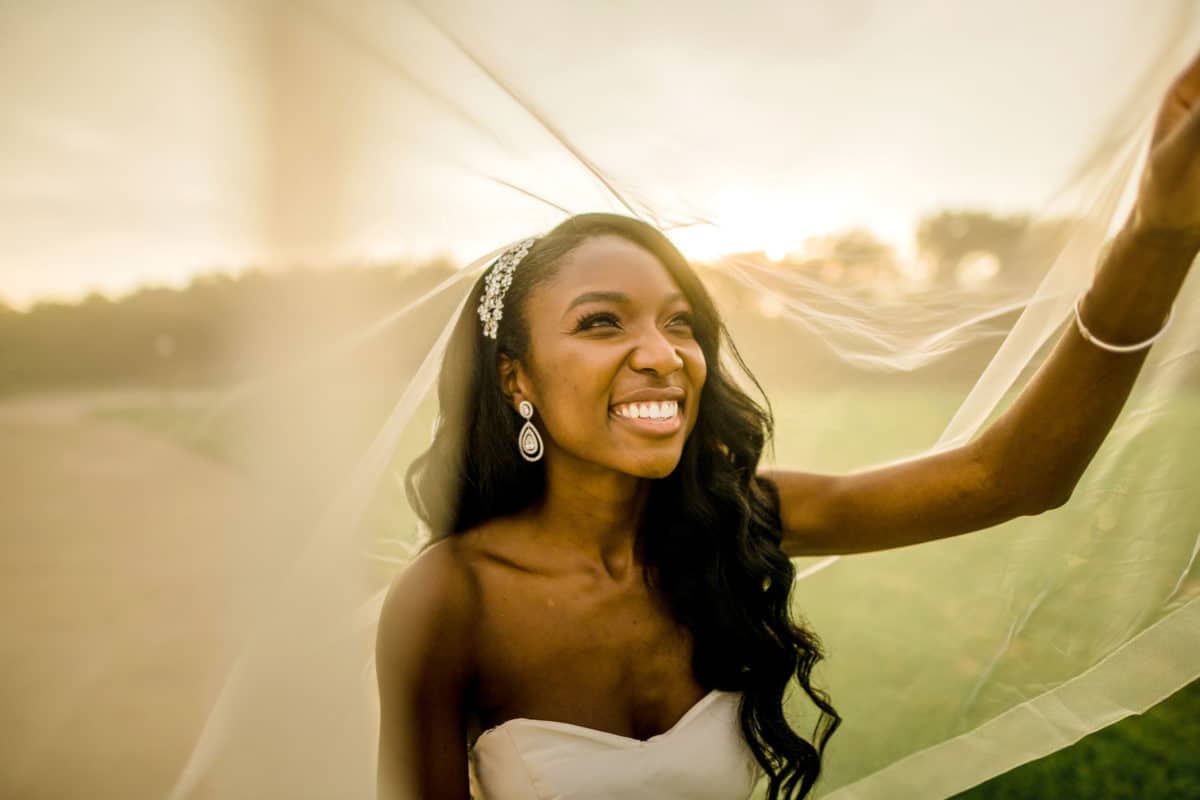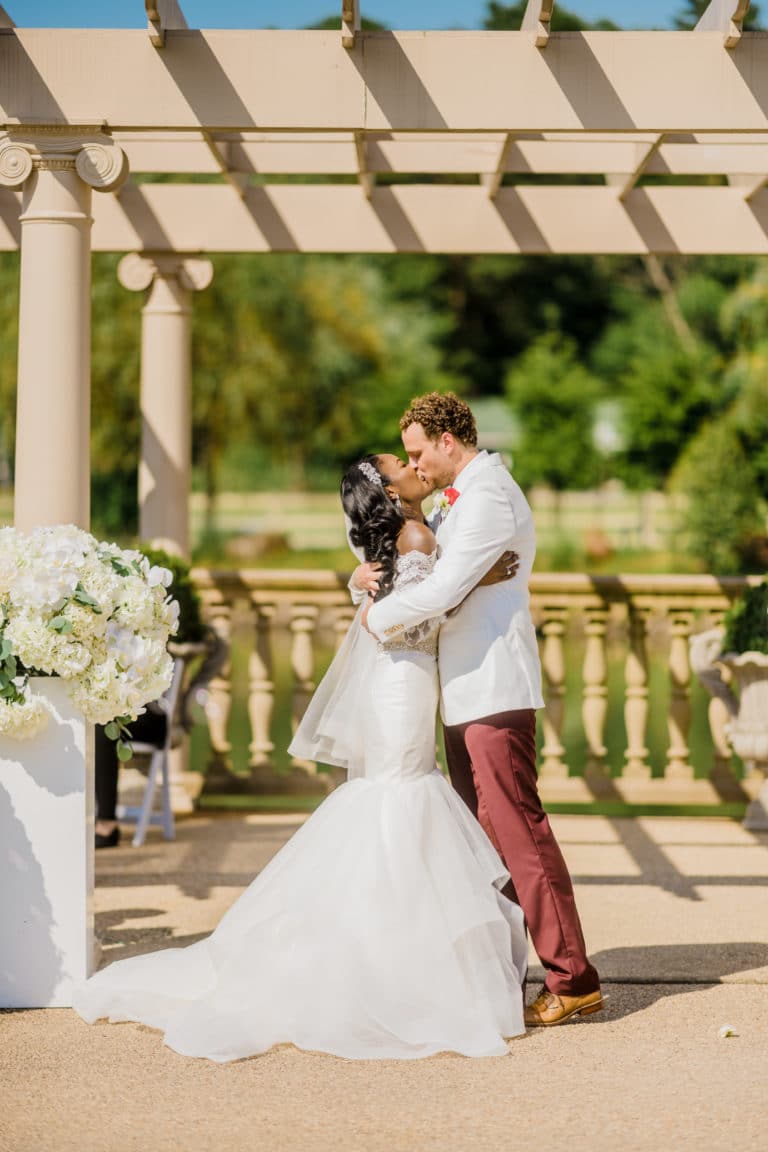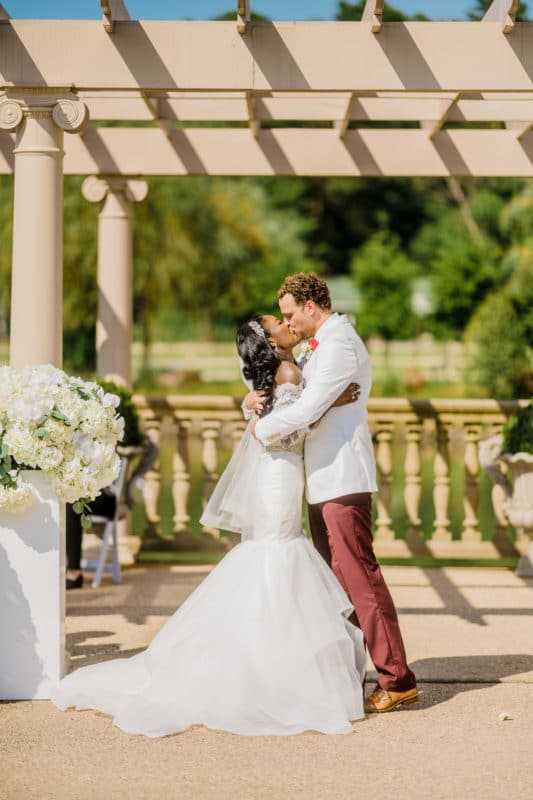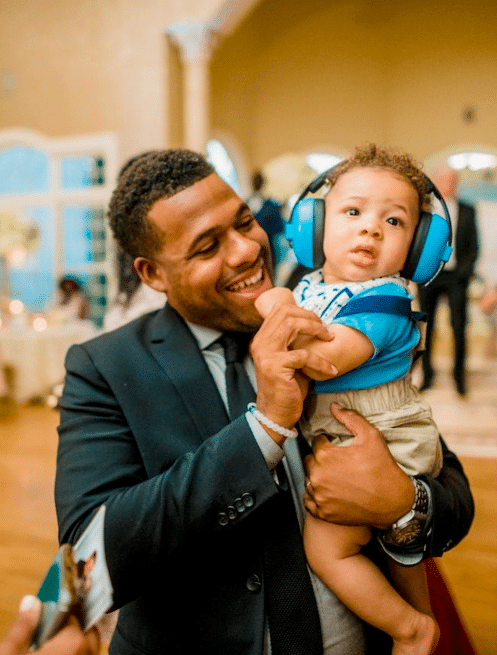 Between the ceremony and reception, guests mingled during a cocktail hour and enjoyed board games and cards. During the reception, guests were treated to ice cream cookie sandwiches or warm cookies and milk, and sent off with customized toothbrush packets that sported their wedding logo, in honor of their careers as dentists.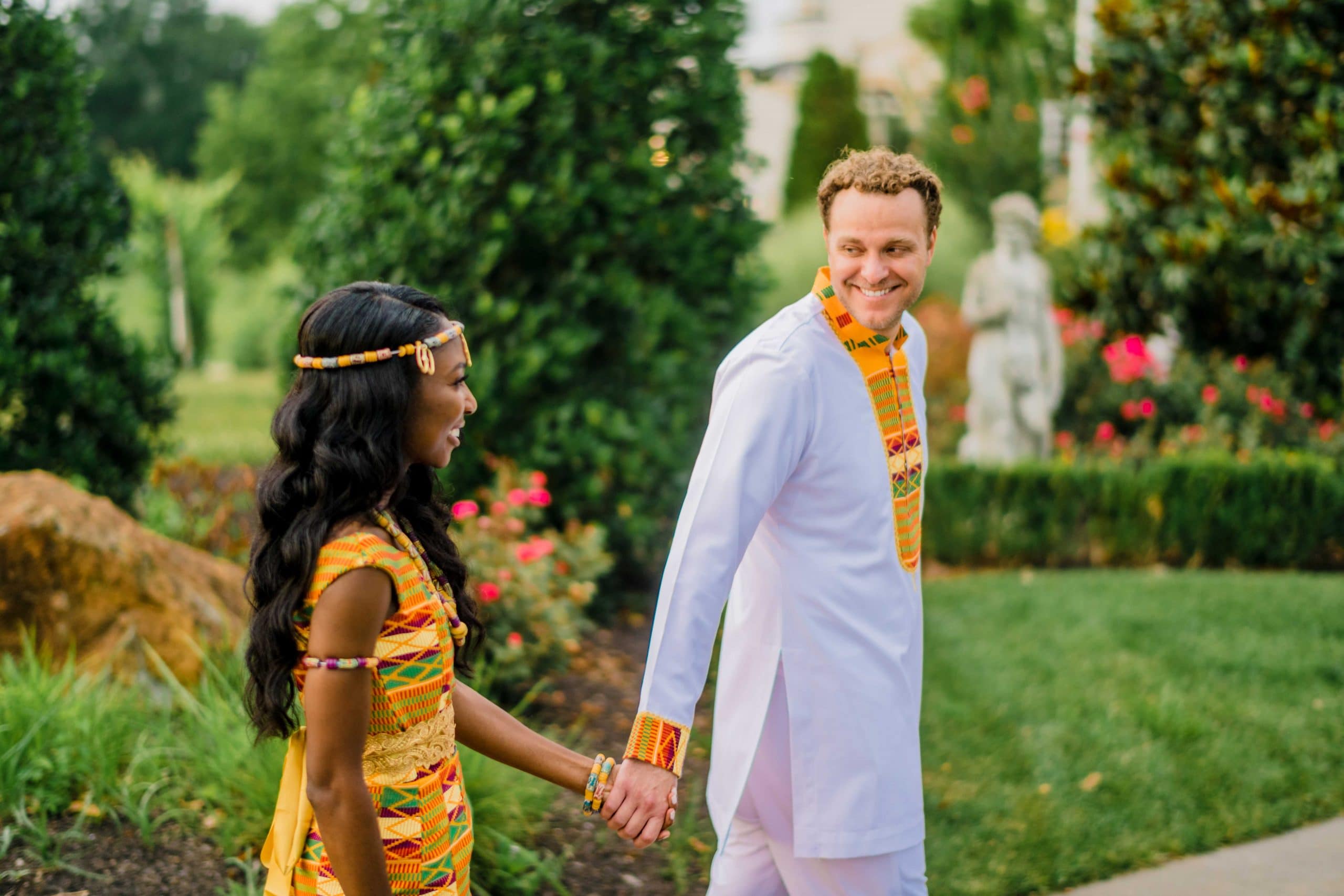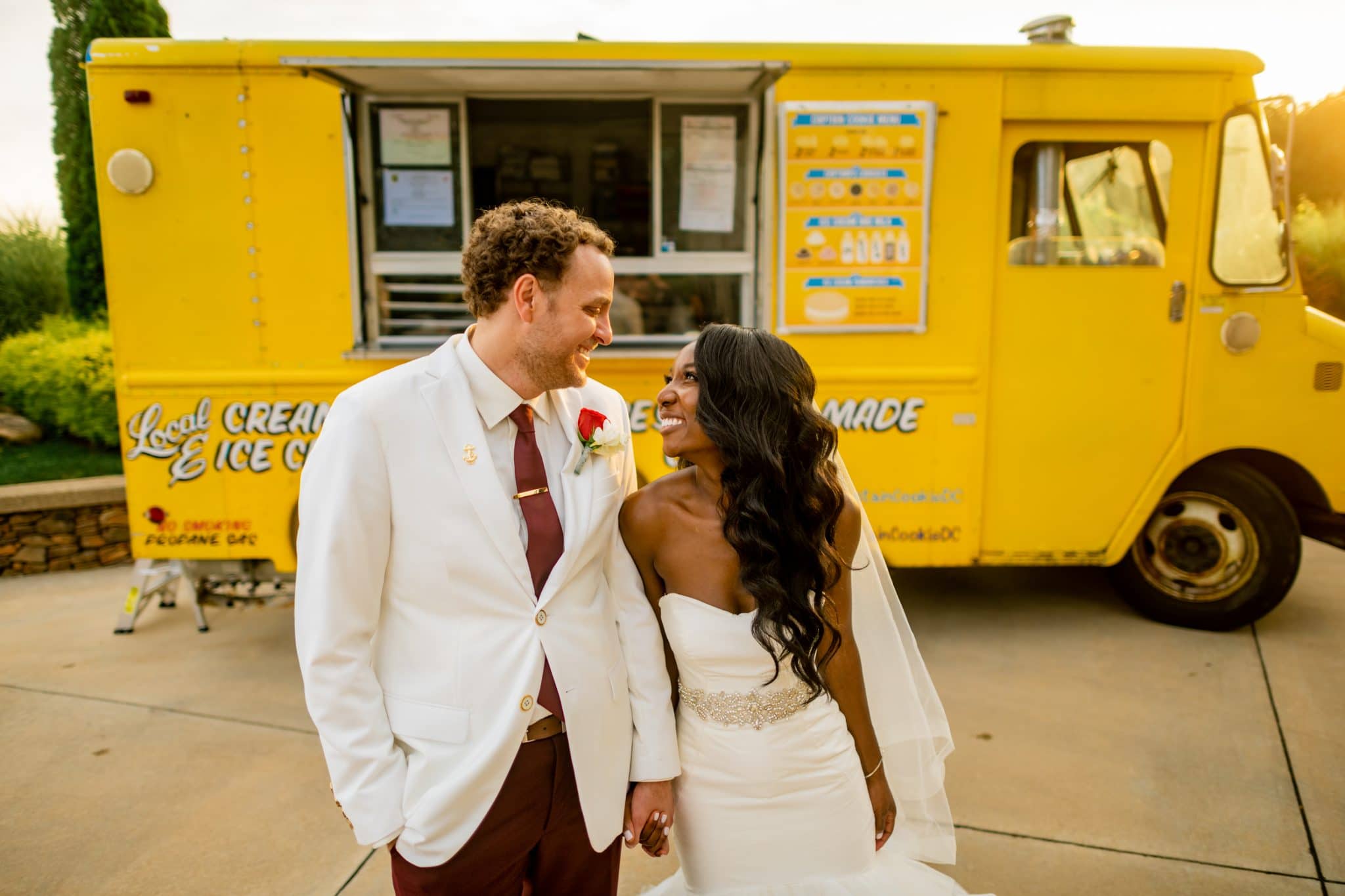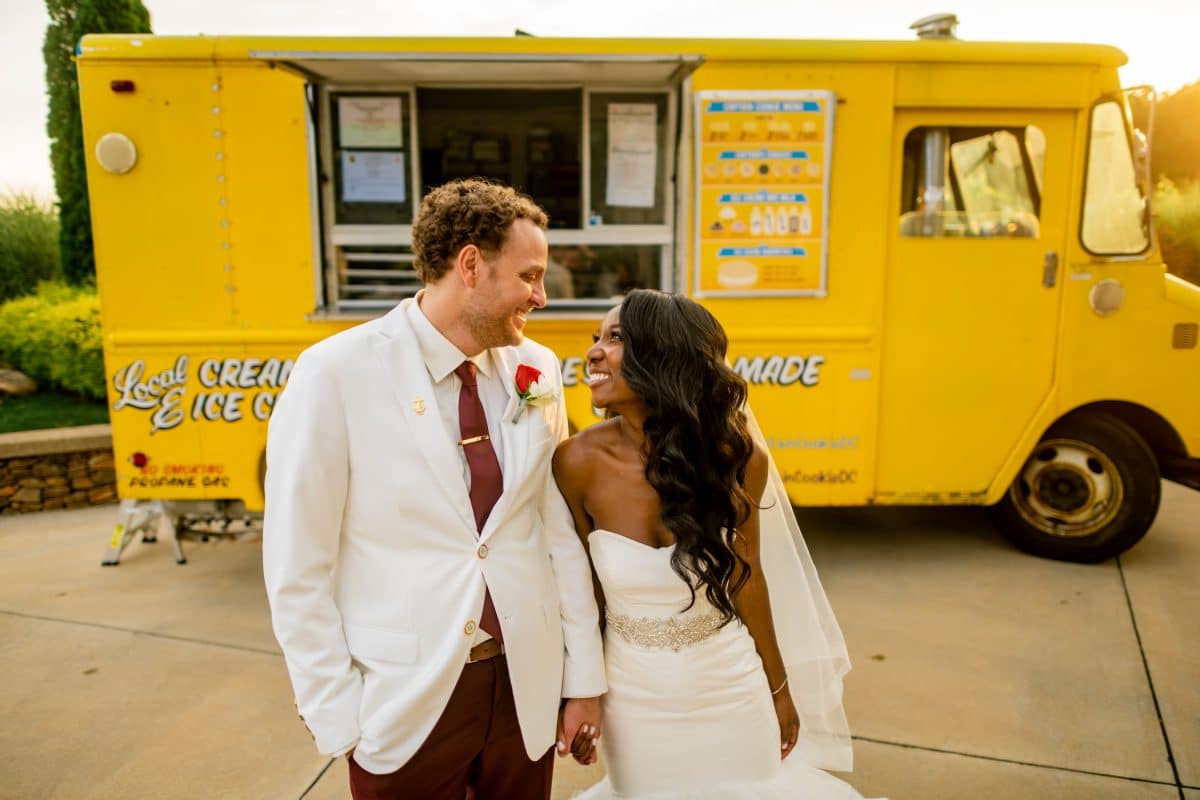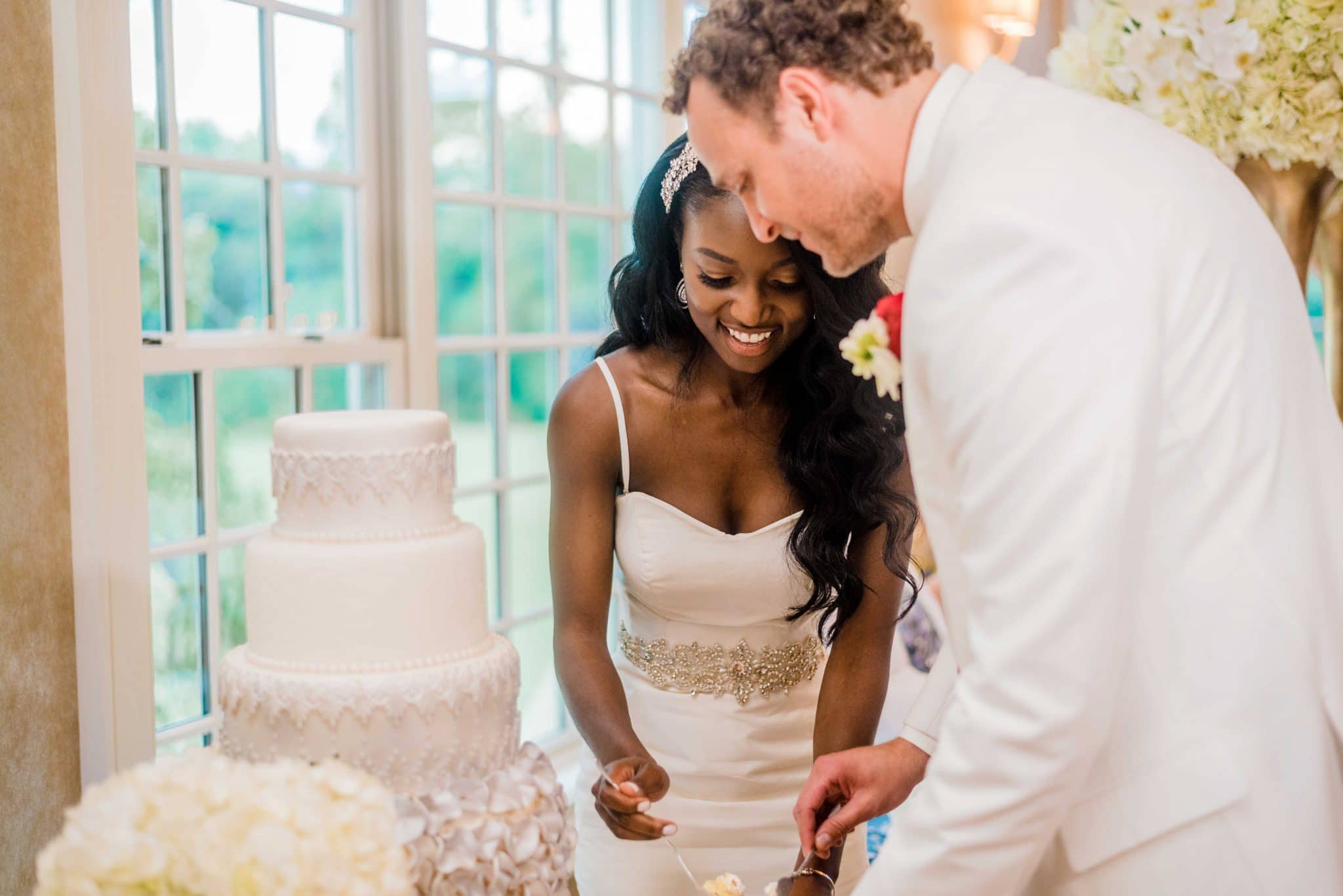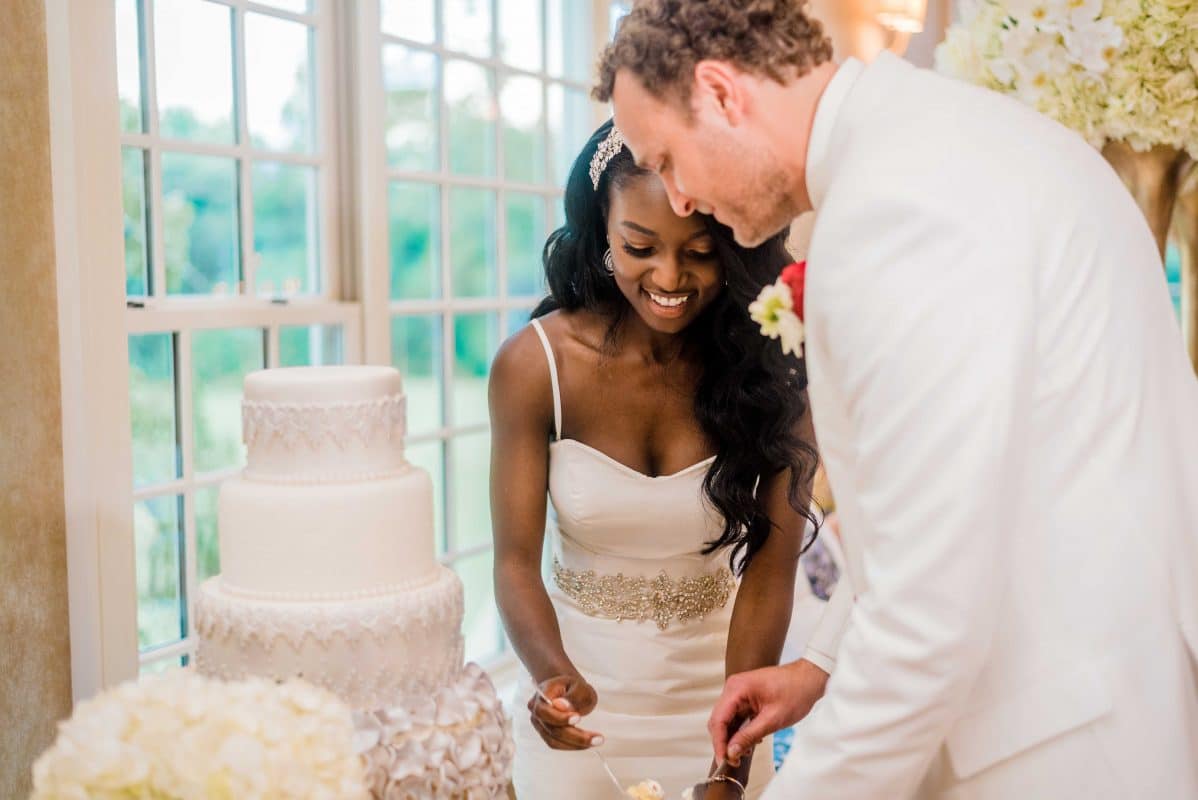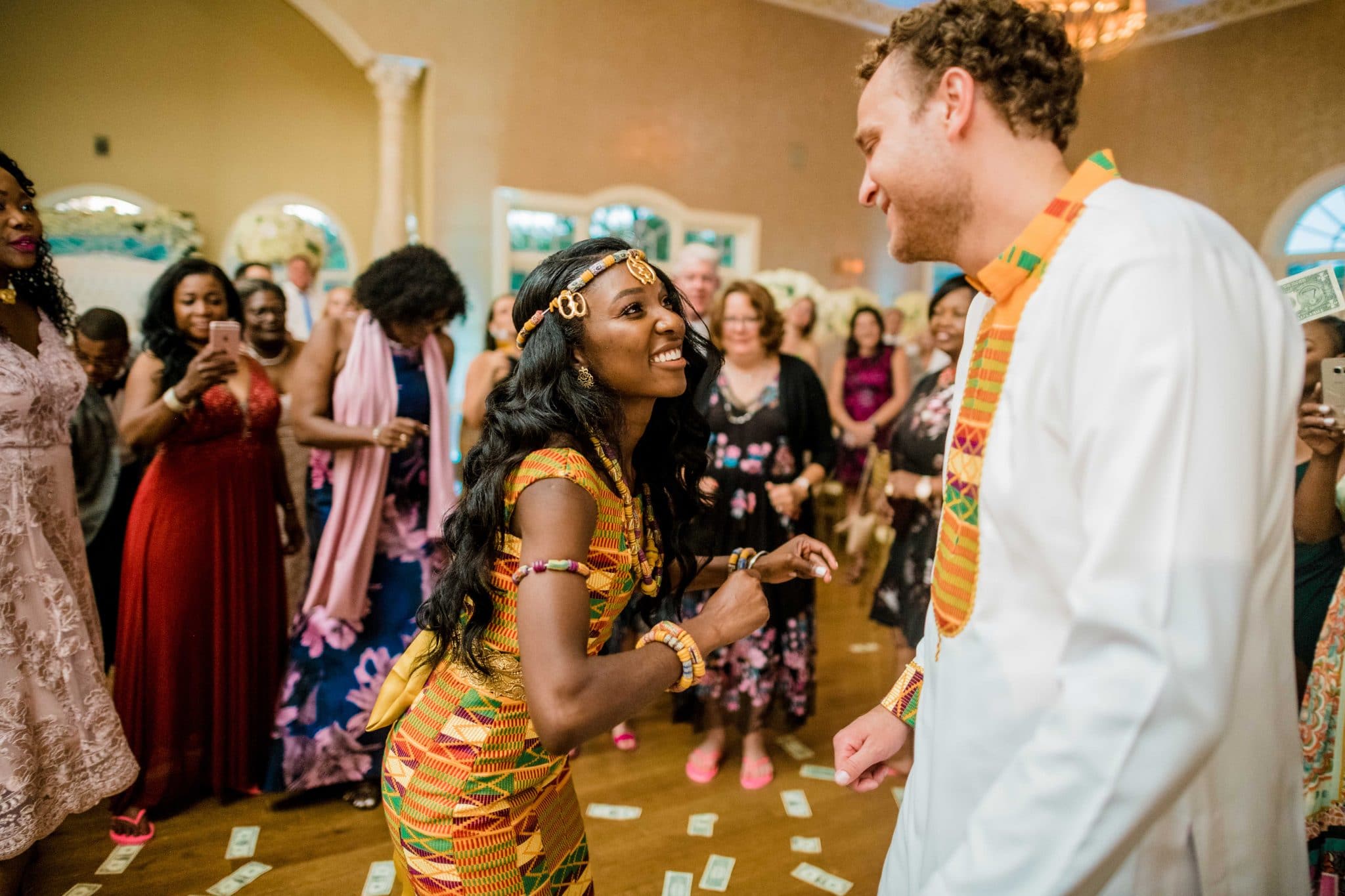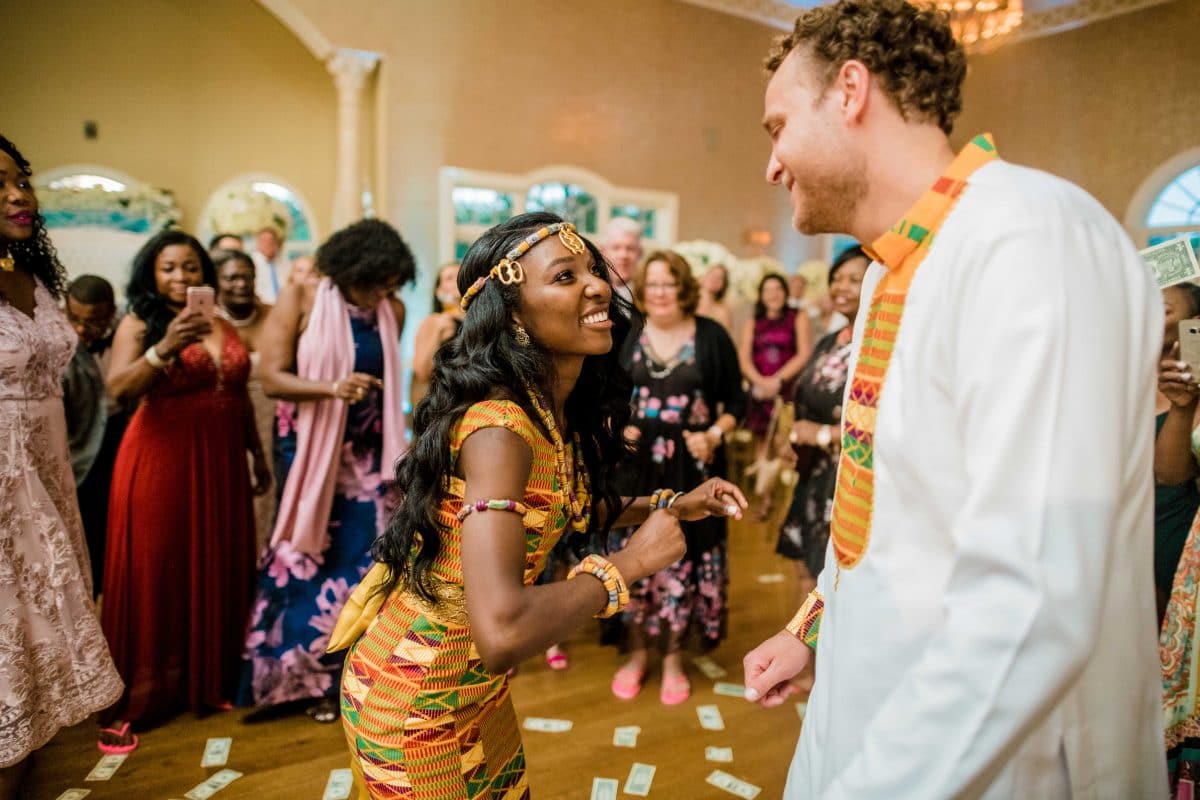 During the reception, Serena and Conner changed into traditional Ghanaian clothing to celebrate their marriage with a classic wedding tradition: the money spray, where guests throw money over the dancing newlyweds to not only celebrate their good fortune but also send them off into married life with some extra funds. The overjoyed attitude of the day continued throughout the reception, and the pure joy on Serena and Conner's faces made a picture-perfect ending to a beautiful wedding day. ~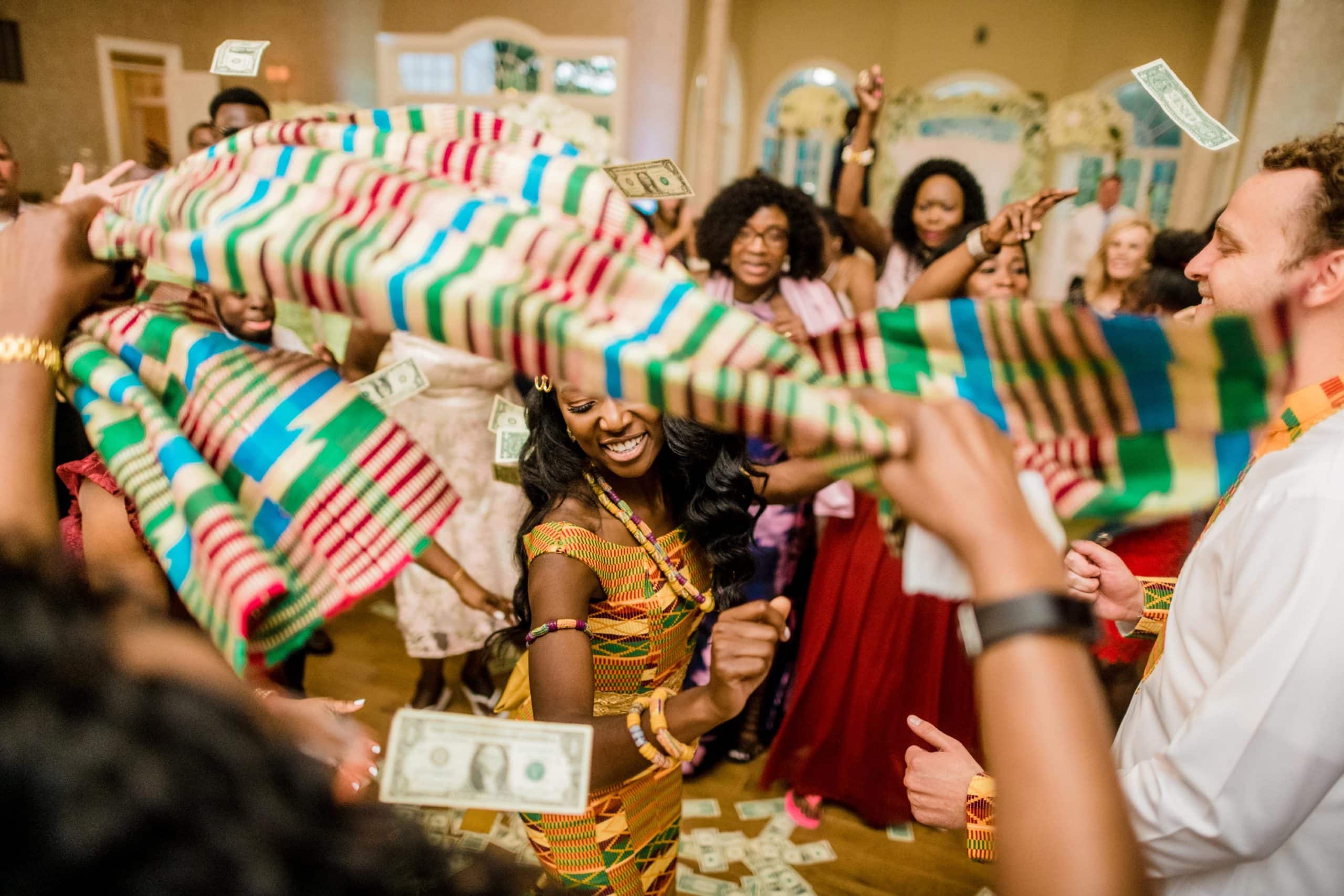 Photographer: Mason Photography
Wedding Venue: Morais Vineyards
Caterer: Caribbean Caterers
Wedding Planner: Something New Events
Cinematographer: The Vincent Creative
Florist: Bella Fiori
Cake & Desserts: Captain Cookie
Beauty Stylist: Brown Bella Beats
Hair Stylist: I Do Artistry
Wedding Dress: Love Couture Bridal
Groom's Suit: Parker & Schmidt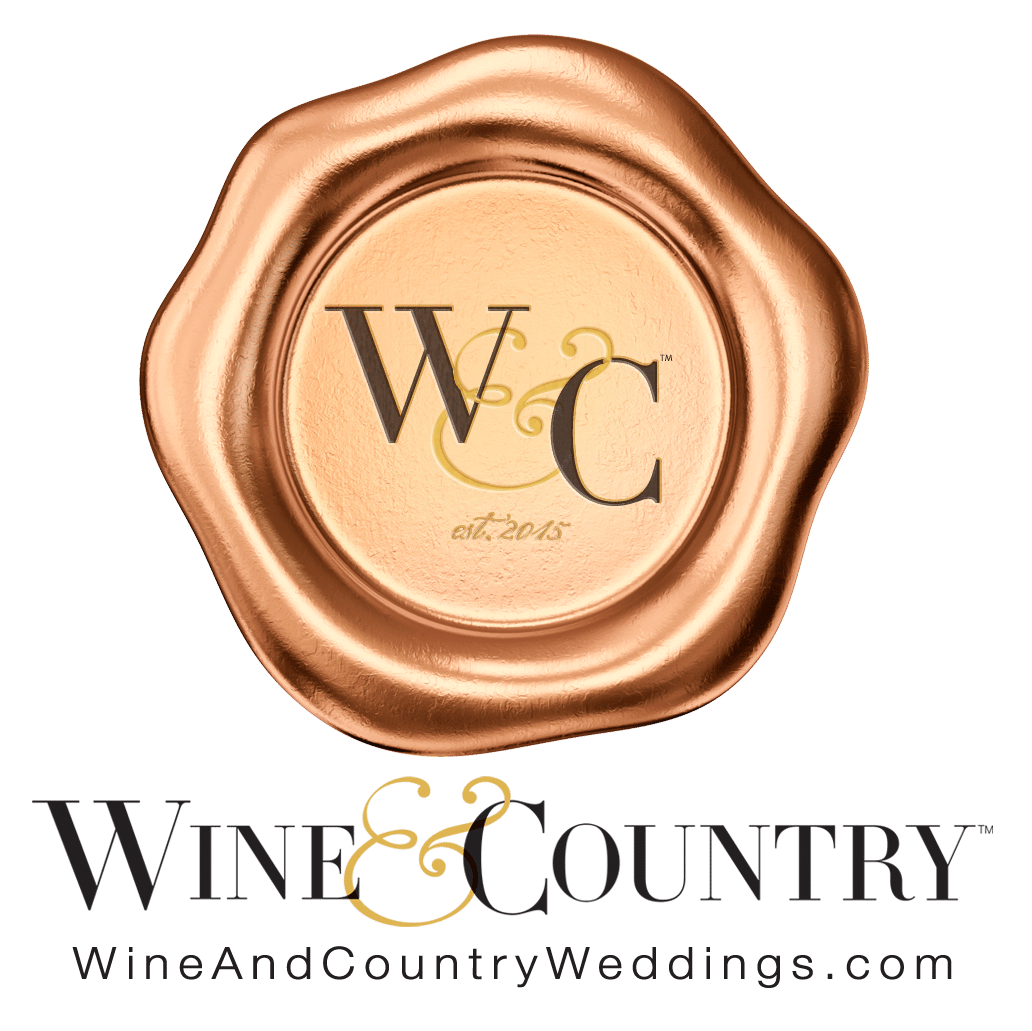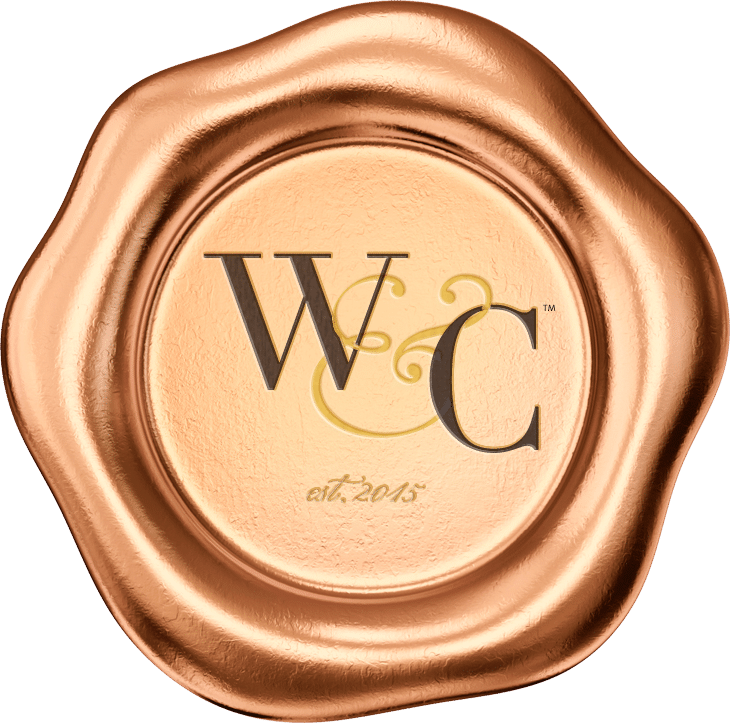 Wine & Country celebrates elevated living in Virginia Wine Country. Wine & Country Life, a semi-annual life & style magazine, and Wine & Country Weddings, an annual art book celebrating elegant Virginia weddings, are complemented by the Wine & Country Shop in Ivy, VA—a beautiful lifestyle boutique featuring over 40 Virginian artisans with everything from tailgating essentials and Dubarry attire, to locally made foods and award-winning Monticello AVA wines, as well as craft beverages for your next event. Sister publications under the publishers of Ivy Life & Style Media include the Charlottesville Welcome Book, a bi-annual publication guiding visitors and newcomers on all of the happenings and businesses in the region, and CharlottesvilleFamily's Bloom magazine, a bi-monthly parenting publication.
Wine & Country Experiences are now also available and include exclusive tours and hands-on classes with leading professionals in the local farm-to-table and vineyard scenes.