This gorgeous secret garden wedding was a stylish photoshoot combining intimacy with whimsical romance at The Red Fox Inn & Tavern, a picturesque location equally perfect for private events and dinners. The Middleburg secret garden venue, established in 1728, is believed to be the oldest continuously-running inn in America and provides the perfect setting for a Virginia Wine Country wedding.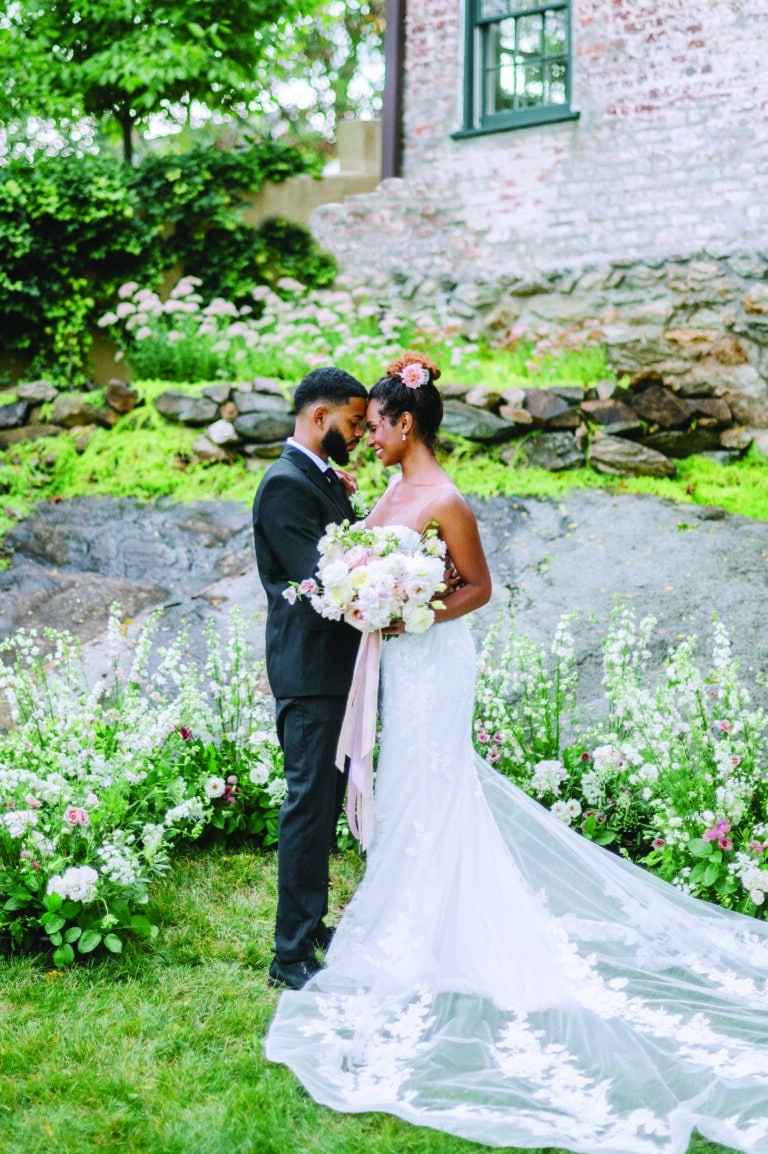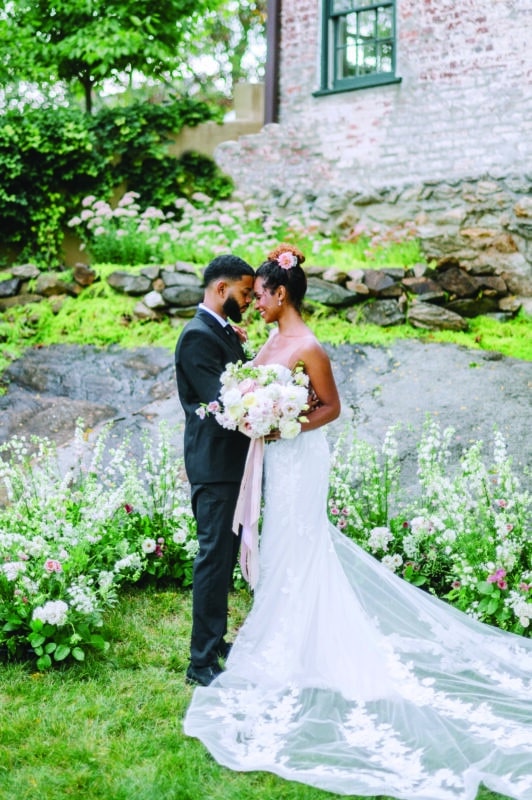 As imagined and styled by lead event planner, Vida Events, this gorgeous wedding combines the whimsical and romantic nature of a garden wedding with the privacy of a secret garden for the ultimate wedding inspiration. For couples who ever read the charming Frances Hodges Burnette novel as children and dreamt of their our magical garden behind a wall that no one else knew of, a secret garden wedding is a perfect way to celebrate marriage. Guests will be delighted at the idea of an oasis of peace and beauty that is the site for your romantic day amongst the blooms.
Gown Style for Secret Garden Weddings
The bride's Ines Di Santo gown features a classic, slim design to complement her figure, decorated with a beautiful trail of 3-D embroidered lace floral appliques that flow along the chapel train. Additionally, the ethereal layering of tulle amplifies the dress' trumpet silhouette and illusion neckline, truly blending this elegant gown with its more natural surroundings. 
The bride keeps jewelry simple by donning only a delicate pair of hanging diamond earrings, choosing to forgo necklaces in favor of maintaining simplicity and keeping in line with current trends in high fashion. In doing so, attention is effortlessly drawn to the intricate details of the gown's sweetheart bodice rather than forcing it to compete with an eye-catching or outdated necklace. 
Keeping with the theme of casual elegance, the bride's artfully messy updo aligns with the feelings of intimacy and familiarity most associated with European-inspired weddings. The incorporation of a single flower from the bridal bouquet into this design ties the entire look together.
A Pink Palette Made Simple for Secret Garden Weddings
A light, natural makeup look places the bride's effortless beauty on display in such a way that it adds to the wild, nature-inspired elements of the garden wedding theme. The soft pink blush and lip combo callback to the wedding's color palette and emphasize the bride's youthful, glowy appearance.
The engagement ring features an emerald-cut diamond delicately perched on a white gold band, a design popular for its versatility and simple elegance.
Equally important, subtle touches of blue and purple hues keep the wedding theme grounded, magically disrupting the dominant pink hues throughout for a more cohesive look. From the grey-blue envelopes of the original wedding invitations to the purple-tinted flowers lining the reception tablescapes, these small additions are all you need to tastefully craft your very own peach-themed wedding. Those looking for deeper, lush colors of mauve or lilac to make up their own wedding color palettes can implement similar steps for crafting a romantic evening of their own. 
Weaving in Pastel Flowers for an Enchanted Evening
Pastel wedding flowers throughout the styled Secret Garden reception almost seemed to spring from the ground, emulating the wild beauty of the meadow-style trend, a current top wedding fashion. The flowers' climbing up the tablescapes mirrored that of the flower chandelier whimsically draped from the ceiling, joining the two together and encapsulating the feeling of celebrating within a truly secret garden.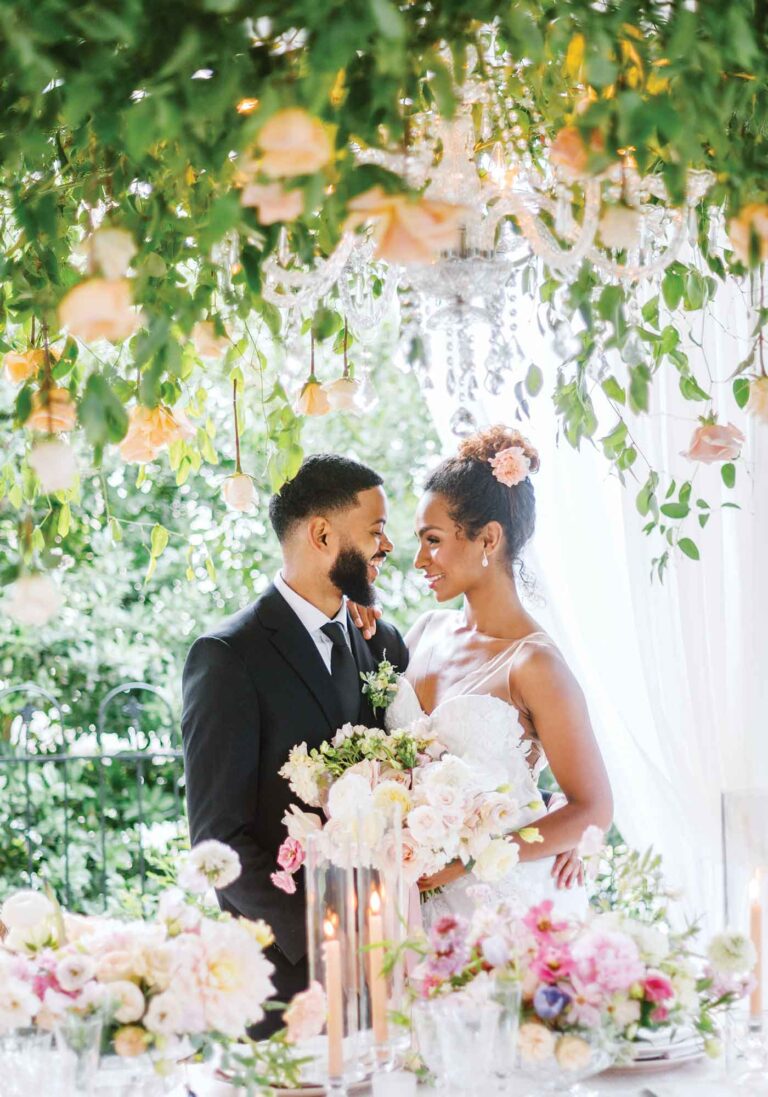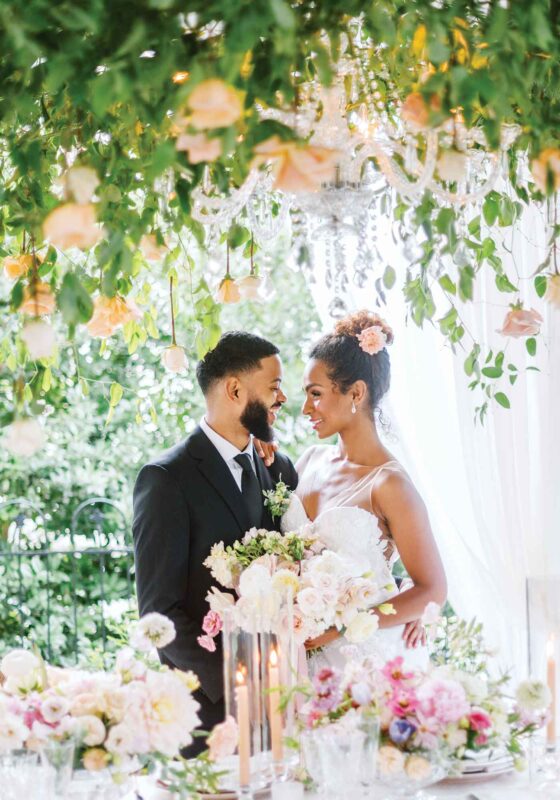 Dainty magenta buds accent the roses and white delphinium to offer a tasteful twist on this elegant, muted palette. For those looking to embolden their wedding color palette, take notes from the vibrant and cohesive Grand Flora styled wedding.
The photoshoot's fairytale wedding elements continue to repeat through the styled reception, with bloom-filled tablescapes bringing nature into the otherwise formal dining space. 
A Night of European-Inspired Romance
The European-inspired photoshoot embraced a pastel palette woven into the details of the day, with pale orange and soft pink flowers adorning the tablecloth and trailing to the ground in sinewy drapes.
Delicate pastel colored wedding flowers, including sprigs of roses, anemones and dahlias, burst from the tablescape. Flower chandeliers hung above the artfully designed tables, and dinner menus sported a thoughtful garland of botanical motifs. For a more natural addition to your floral decor, homegrown wisteria can be an incredible, whimsical solution that effortlessly makes wedding settings appear even more magical. Lush, floral garlands are a design trend that take a starring role in most wedding wishlists today, and are also featured in our Elegant Garden styled wedding.
Crafting your own European-inspired romance into a secret garden wedding goes far beyond incorporating florals into the special day. From bloom-filled tablescapes to the finer, rustic details, adding these small touches into every aspect of the ceremony will contribute to your own enchanting design.
Virginia Wine Country provides the perfect backdrop for secret garden weddings. With stunning indoor and outdoor venues, the intimacy of a European-inspired, fairytale wedding can be easily created with the right decorations, florals and furniture. ~
Photographer: Anna+Mateo Photography
Venue: The Red Fox Inn & Tavern
Planner & Stylist: Vida Events
Florist: Victoria Clausen Florals
Rentals: Select Event Group
Hair Artist: Agape Airbrush
Paperie: Laura Hooper Design House
Jewelry: White & Ivory Fine Jewelry
Lighting: Lighting & Sound Company
Beauty Artist: Makeup by Kevan
Shoes: Bella Belle Shoes
Bridal Designer: Ines Disanto from Carine's Bridal 
Cake: Liberty Cake Co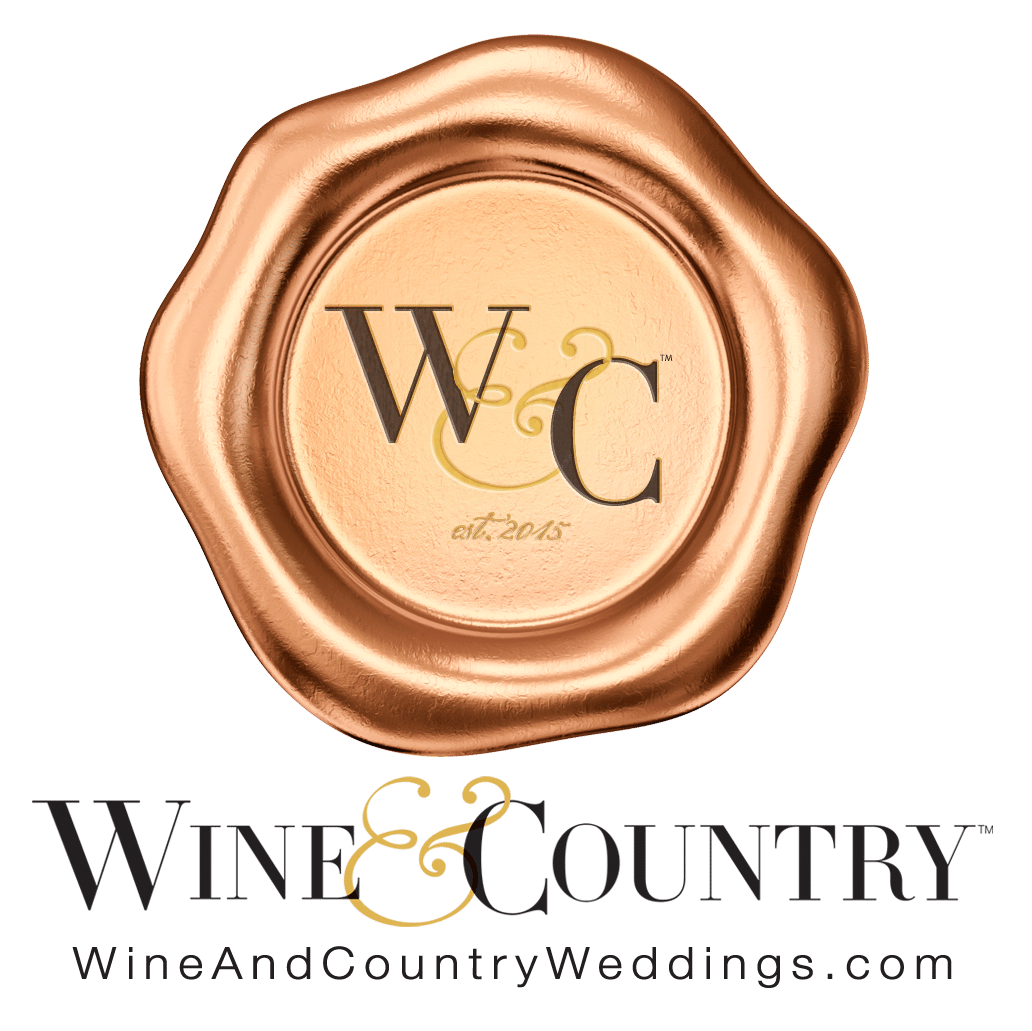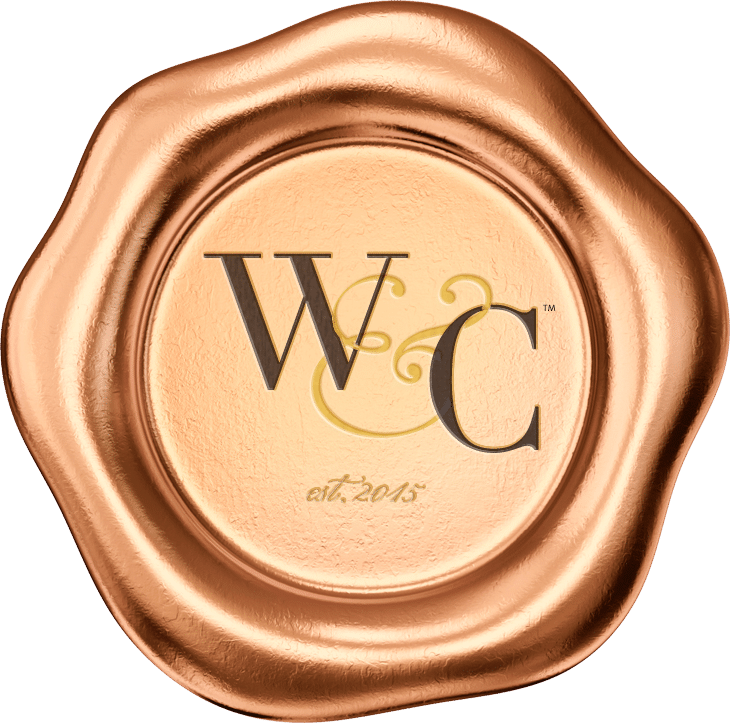 Virginia Wine & Country celebrates elevated living in Virginia Wine Country. Virginia Wine & Country Life is a semi-annual luxury print magazine with a full digital presence. The Virginia Wine & Country Gold Book is an annual guide to the top award-winning wines, wineries and experiences in Virginia Wine Country. The annual Virginia Wine & Country Wedding Planner is an art book of elegant Virginia weddings. The brand includes the Virginia Wine & Country Shop in Ivy, Va. It is a beautiful lifestyle boutique that brings the pages of the magazines to life. Virginia Wine & Country tells the stories of Virginia wineries, the farm-to-table movement, luxury travel, entertaining, art and the elegant country lifestyle. Ivy Life & Style Media also provides branding, web design and PR services for the wine industry.