The modern groom is a man who understands what it means to wear his father's cuff links and his grandfather's pocket watch on the day of his wedding. This blend of vintage charm with personal meaning will remind any groom of the men who helped shape him into someone worthy of marrying his bride.
With a fresh haircut, fitted tuxedo, crisp shirt and polished shoes, grooms will be ready to confidently wait for their soon-to-be wife as she comes down the aisle—a vision of loveliness.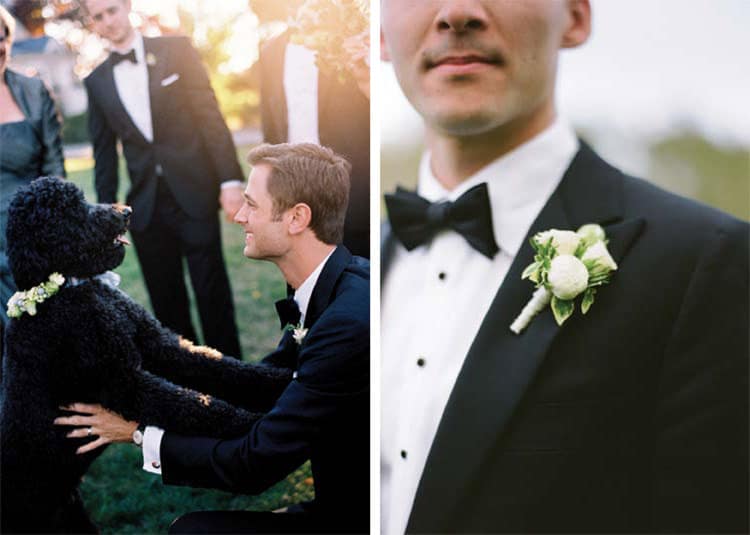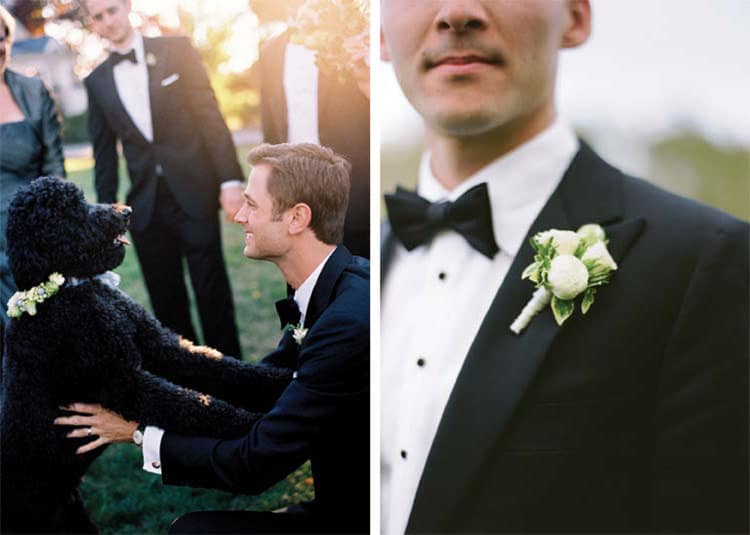 Personal touches, like custom-embroidered ties, will help make the day unforgettable for the couple. Matching cuff links are a classic way to add personality to an attire and are a tried-and-true gift for groomsmen. After all, a groom has shared a lot of adventures with his groomsmen, who are about to see him off on his biggest adventure yet. So, why not thank them with a little gift?
For other gift ideas, choose from a wide array of leather goods from Charlottesville artisans. Leather-tabbed braces, personalized belts and grosgrain key fobs to match the wedding palette or in school colors and hand-made bowties from Blue Ridge Bowties will have the wedding party looking handsome and are all great keepsakes. Or, consider something more traditional such as an elegant money clip similar to that pictured below from local jeweler Jason McLeod. It is both practical and classic.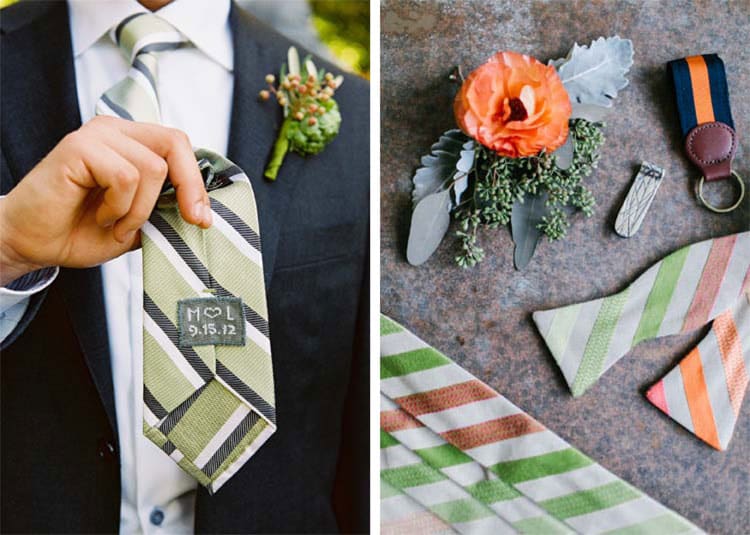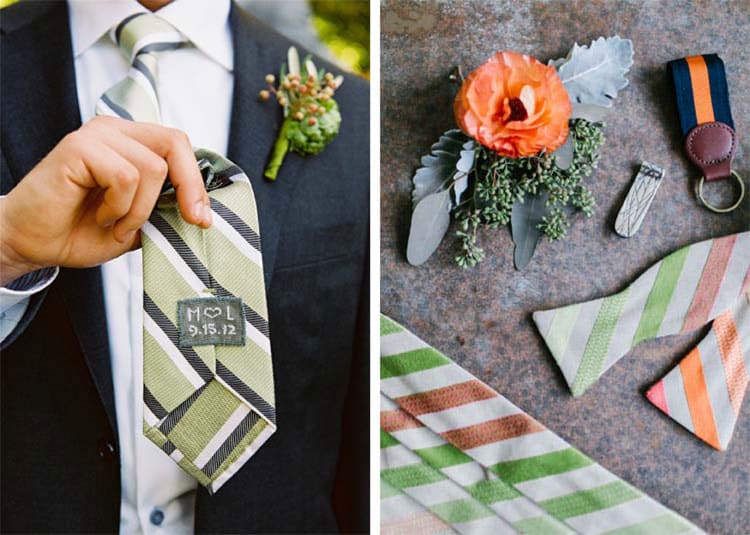 While getting ready for this new adventure, grooms remember the memories and moments that have led them to this very day. The woman of his dreams has agreed to spend the rest of her life with him, and everything is set and ready to go! "You may kiss your bride."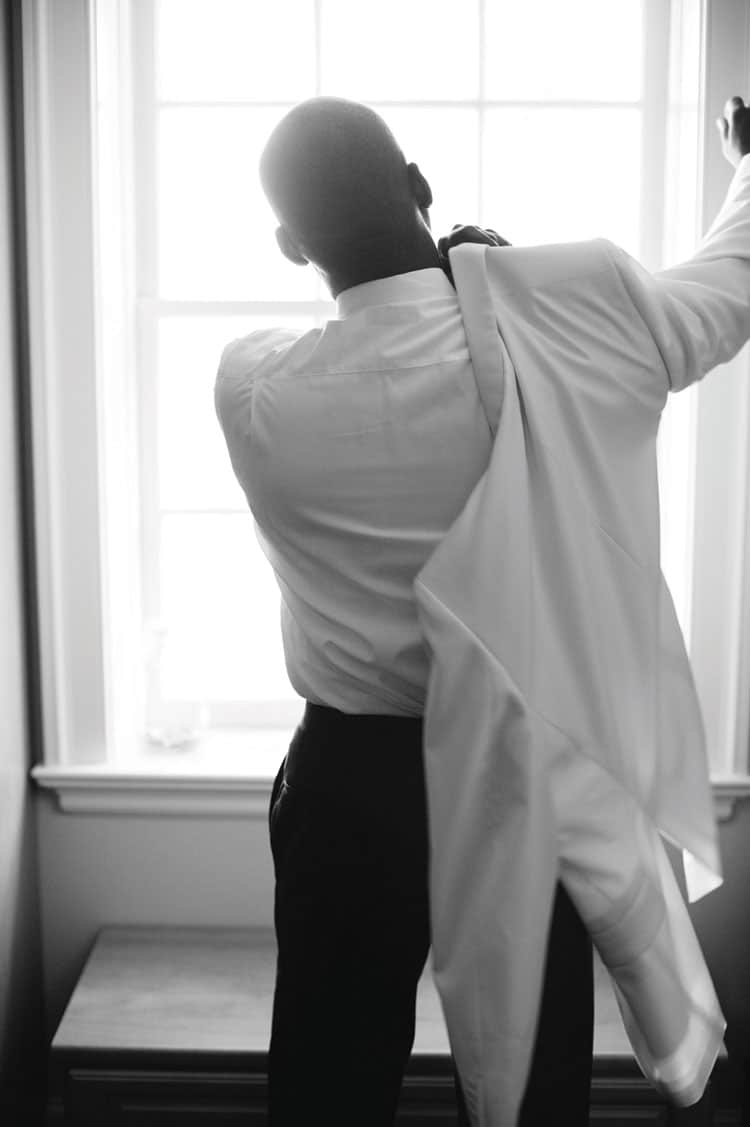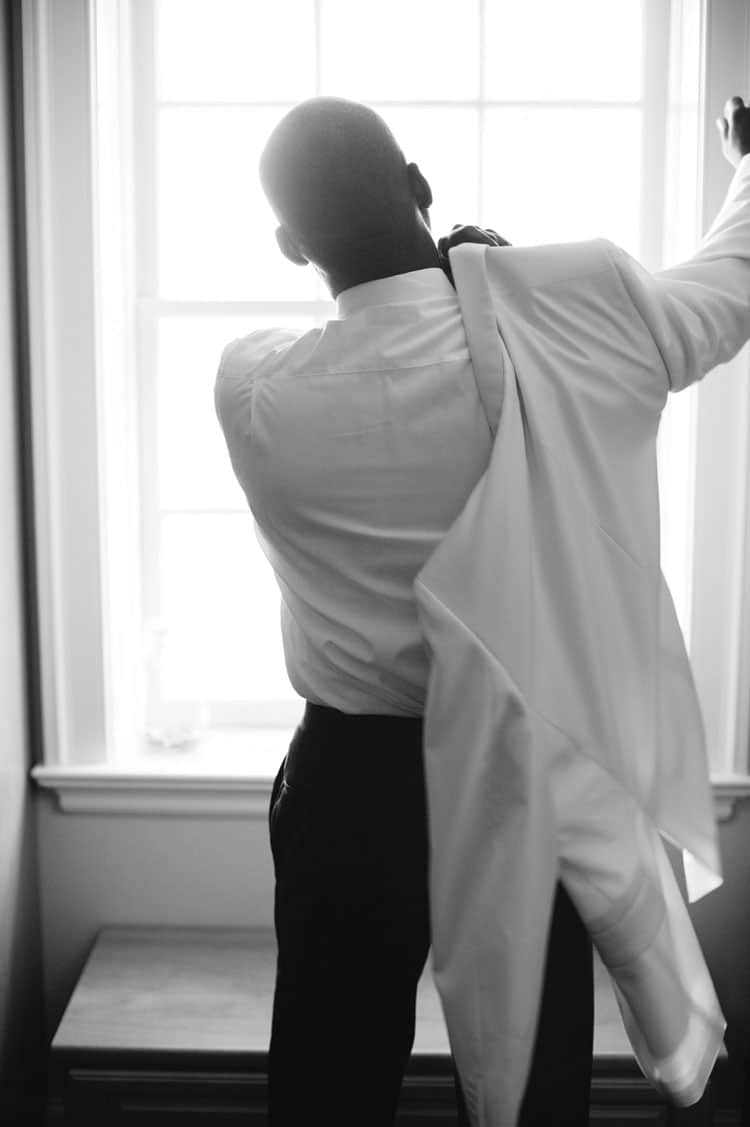 Photography: Jen Fariello Photography
Second Set of Photos, Right Image: Rachel May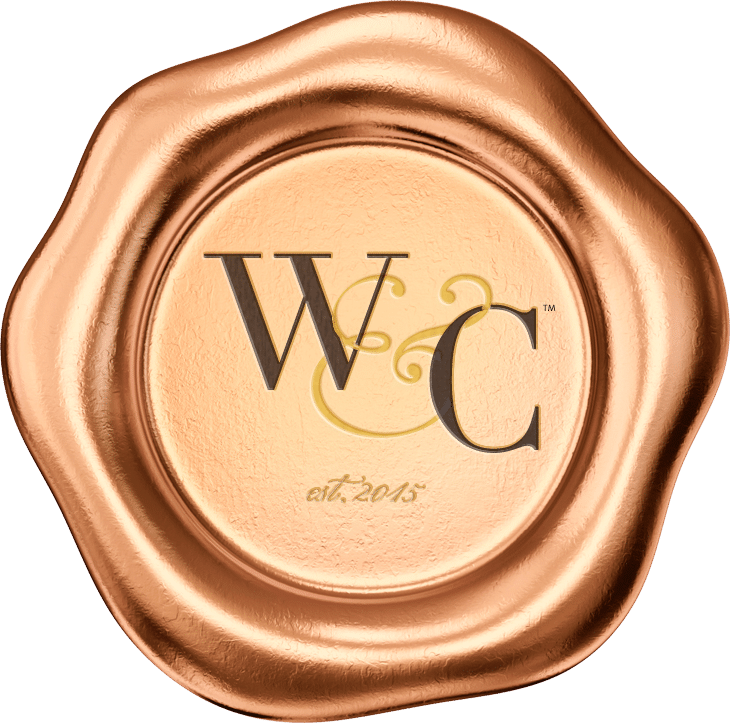 Virginia Wine & Country celebrates elevated living in Virginia Wine Country. Virginia Wine & Country Life is a semi-annual luxury print magazine with a full digital presence. The Virginia Wine & Country Gold Book is an annual guide to the top award-winning wines, wineries and experiences in Virginia Wine Country. The annual Virginia Wine & Country Wedding Planner is an art book of elegant Virginia weddings. The brand includes the Virginia Wine & Country Shop in Ivy, Va. It is a beautiful lifestyle boutique that brings the pages of the magazines to life. Virginia Wine & Country tells the stories of Virginia wineries, the farm-to-table movement, luxury travel, entertaining, art and the elegant country lifestyle. Ivy Life & Style Media also provides branding, web design and PR services for the wine industry.