Wedding party favors are a thoughtful touch that will enhance any reception theme and can be as minimalistic or extravagant as the bride and groom desire. From traditional ones, like bubbles and sachets, to modern ones, such as succulents and jars of olive oil, favors are a great way to show guests you appreciate them sharing your special day. And just like any other detail of a wedding, favors go through trends. Here are just a few cute trending party favor ideas from 2015.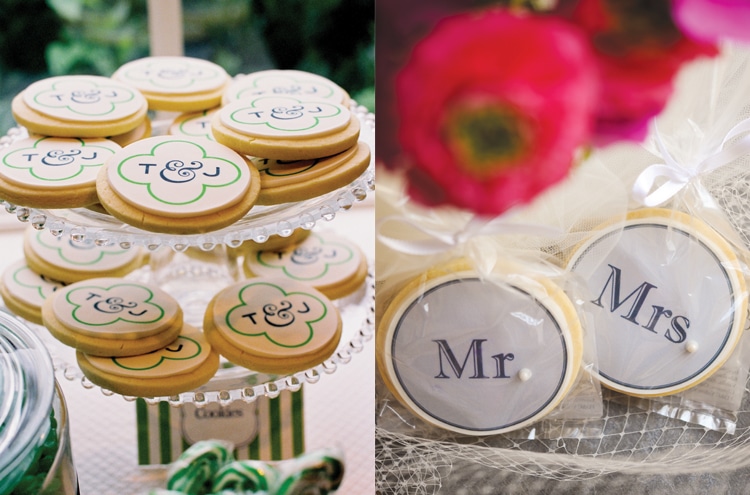 While edible favors have always been an option, traditionally that option was jordan almonds. Over the past few years, personalized iced cookies have become an overwhelming favorite, and for good reason. Perfectly sized treats, easy to personalize and fairly inexpensive, they go great with any decor. Order from your favorite local bakery, or even do-it-yourself, and guests can enjoy at their leisure either during the wedding or at home. This favor trend is enjoyed by attendees of all ages and doesn't seem to be going anywhere anytime soon.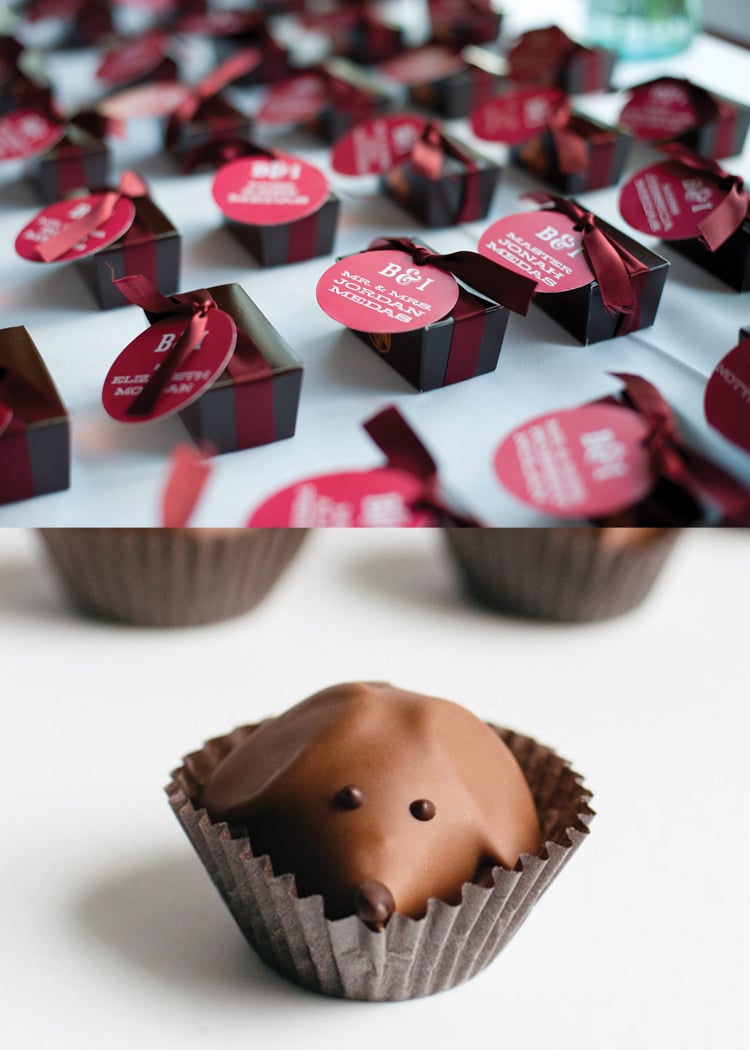 The world of edible favors is not limited to cookies, however. Truffles or homemade chocolate wedding favors, candy conversation hearts and gourmet coffee or tea are also good favor ideas. Bite-sized treats are great because, let's face it, people love to eat and you can always find a taker for leftovers! They require minimal effort and pack a lot of points with guests.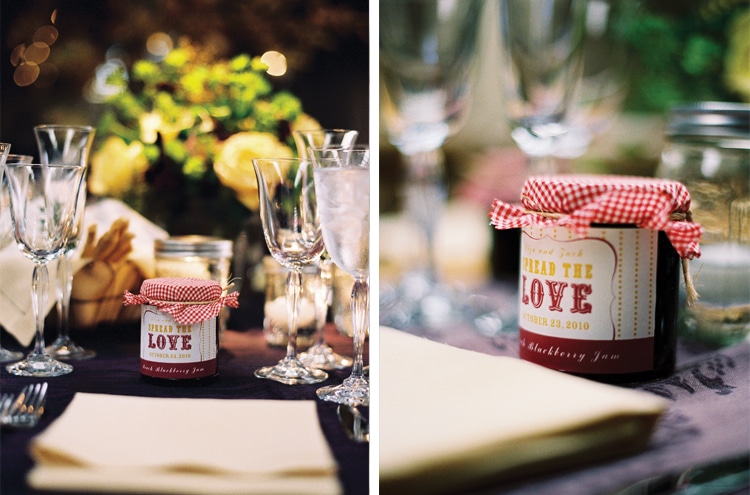 One of the biggest trends in weddings overall is sourcing locally. So it comes as no surprise that small jam, honey and oil jars made with locally sourced produce have become wildly popular. Cute, delicate and useful, these favors are great year round. It's as easy as going to the local farmer's market and filling an array of jars with seasonal offerings. To customize for guests of themes, try adding different spices to oils, or for the really ambitious, make a large batch of jam with fresh berries and top with a personalized label. These gifts have a long shelf life, leaving your guests with a sweet reminder of your special day!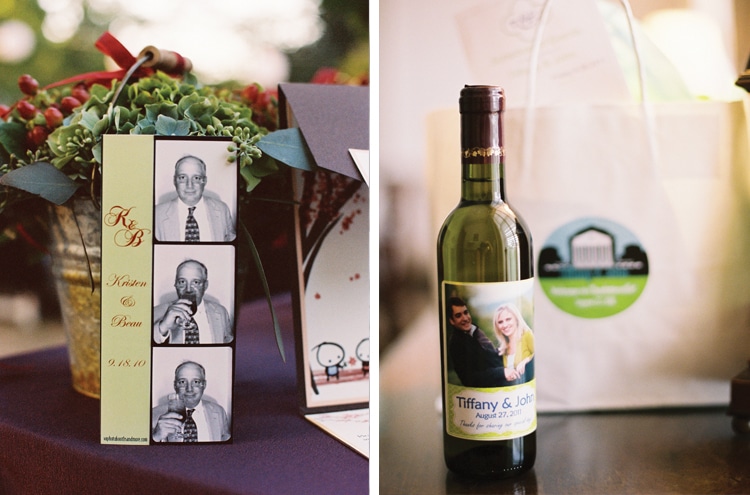 With the development of photo-technology comes the growing and lasting trend of customizable picture favors. A few years ago, putting your face on M&Ms was a remarkable feat. Now, any betrothed couple can customize their day with labels printed at their own home! From wine bottles to honey jars, send your guests home with any image imaginable. Couples can now also create photo opportunities at the wedding, by either setting up a take-it-yourself photo area with silly hats, mustaches and glasses or by providing a photo booth where guests receive a printed favor. Providing a photo favor adds to the experience of the reception as well as creates lasting memories.
Photos by Jen Fariello Photography
Cookies by One Creative Cookie
Chocolates by Gearharts Fine Chocolates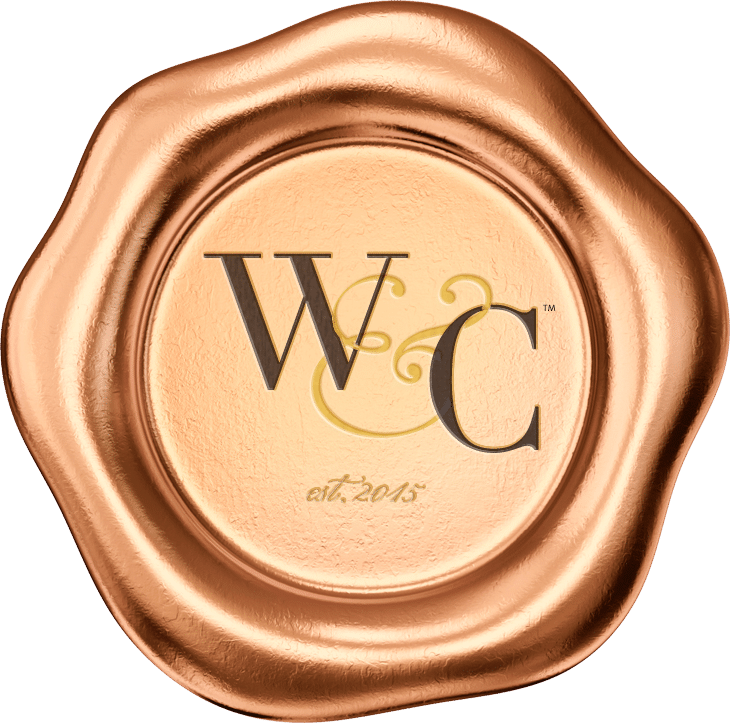 Wine & Country celebrates elevated living in Virginia Wine Country. Wine & Country Life, a semi-annual life & style magazine, and Wine & Country Weddings, an annual art book celebrating elegant Virginia weddings, are complemented by the Wine & Country Shop in Ivy, VA—a beautiful lifestyle boutique featuring over 40 Virginian artisans with everything from tailgating essentials and Dubarry attire, to locally made foods and award-winning Monticello AVA wines, as well as craft beverages for your next event. Sister publications under the publishers of Ivy Life & Style Media include the Charlottesville Welcome Book, a bi-annual publication guiding visitors and newcomers on all of the happenings and businesses in the region, and CharlottesvilleFamily's Bloom magazine, a bi-monthly parenting publication.
Wine & Country Experiences are now also available and include exclusive tours and hands-on classes with leading professionals in the local farm-to-table and vineyard scenes.