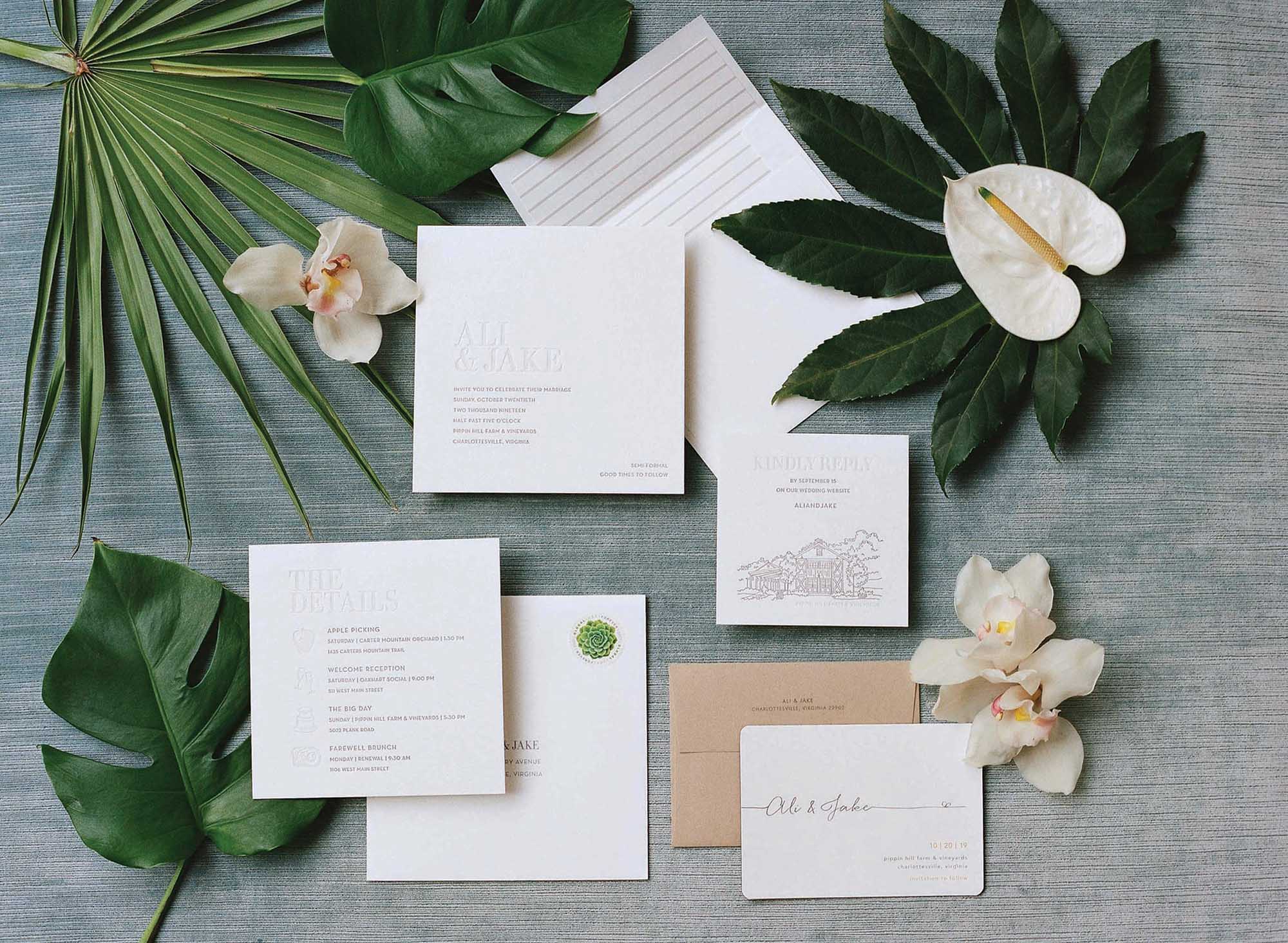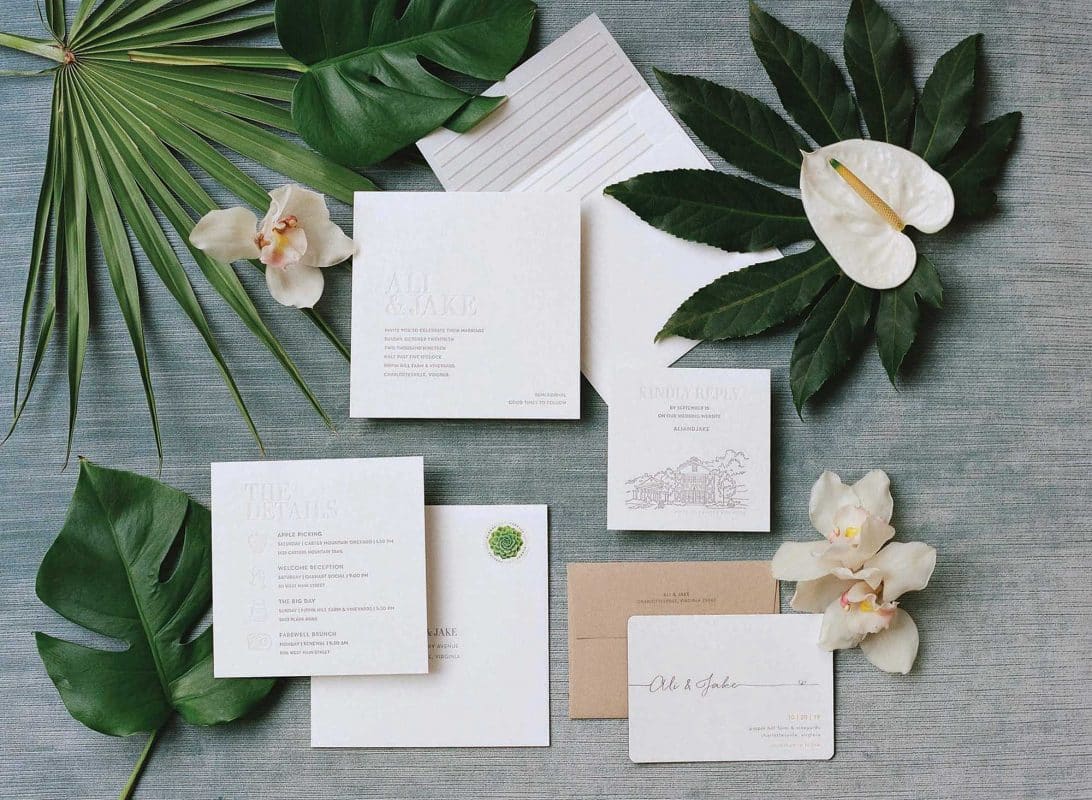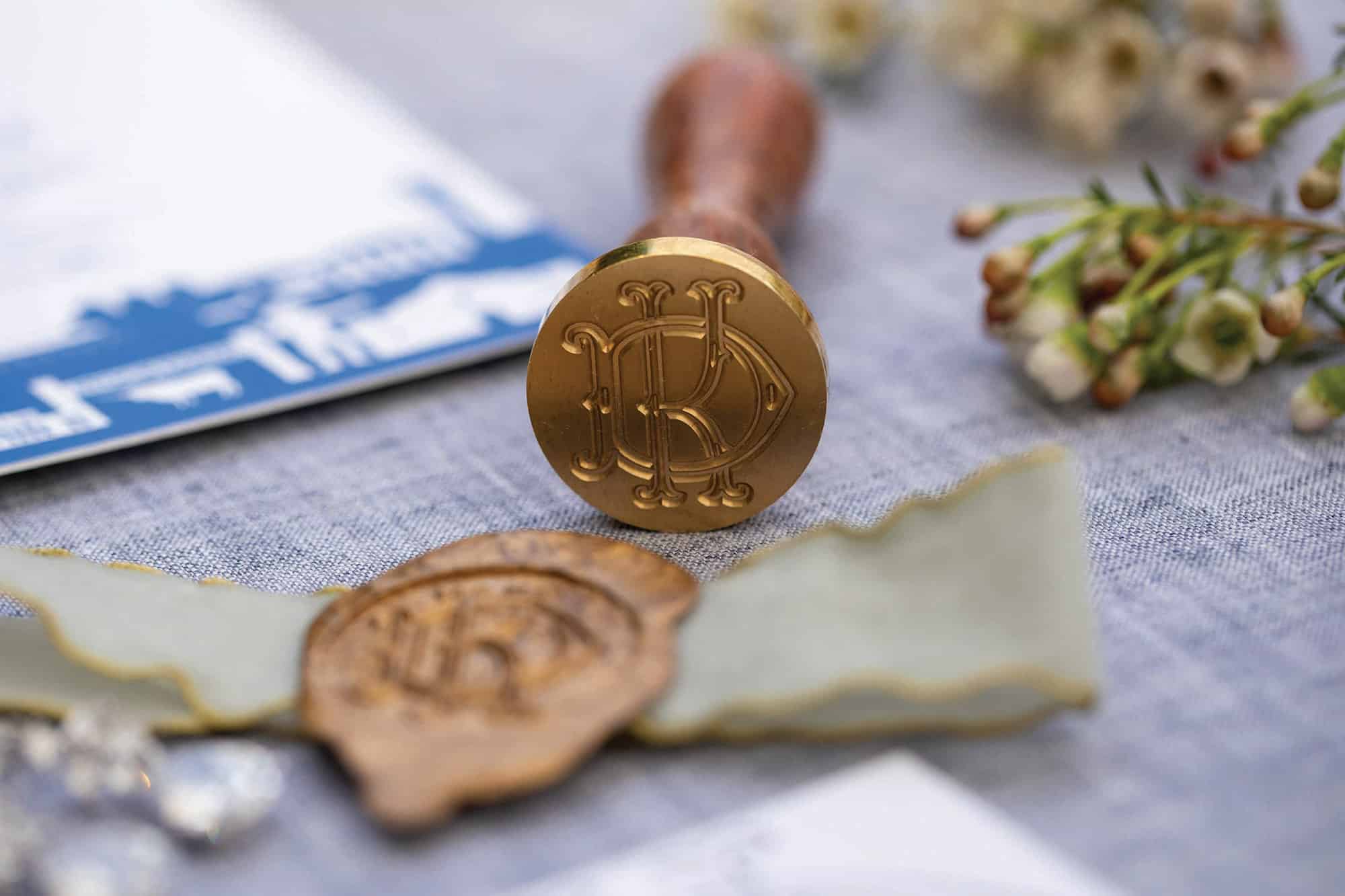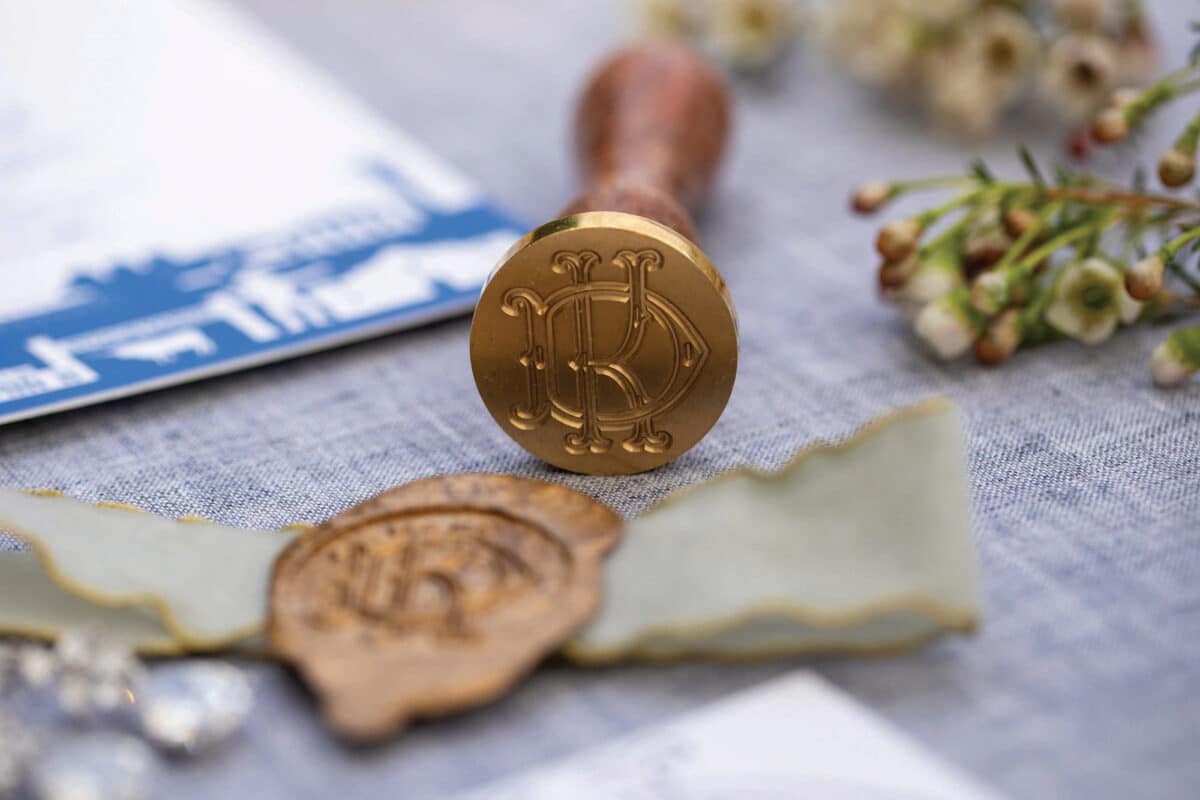 Save the date cards and wedding invitations are beautiful and intimate precursors to your celebration. Personal touches and glimpses of your personality provide guests with a sense of your style and help create anticipation and excitement for the big day. As with all choices for planning a wedding, the options are extensive and can be quite overwhelming. Continue to keep in mind the visual and atmospheric style of your wedding, your own personality, and the size and intimacy of your guest list. But, most importantly, stay true to your own personal style. Keep reading for our guidelines on the necessities of wedding stationery.
How to Choose Wedding STATIONERY
Your color palette and wedding style should serve as the launching off point for all of your wedding details, including your wedding stationery. By narrowing down your wedding details before choosing stationery, options will be much more manageable, and you'll be able to remain confident in your decision that everything will be cohesive. Whether it's bold and playful or romantic and whimsical, the theme should be visible to some extent in all aspects of your day, especially your paper suite. Think about what will look best on your seating chart, menu cards, bar signs and the like, as these, too, will resemble the invitations and save-the-dates.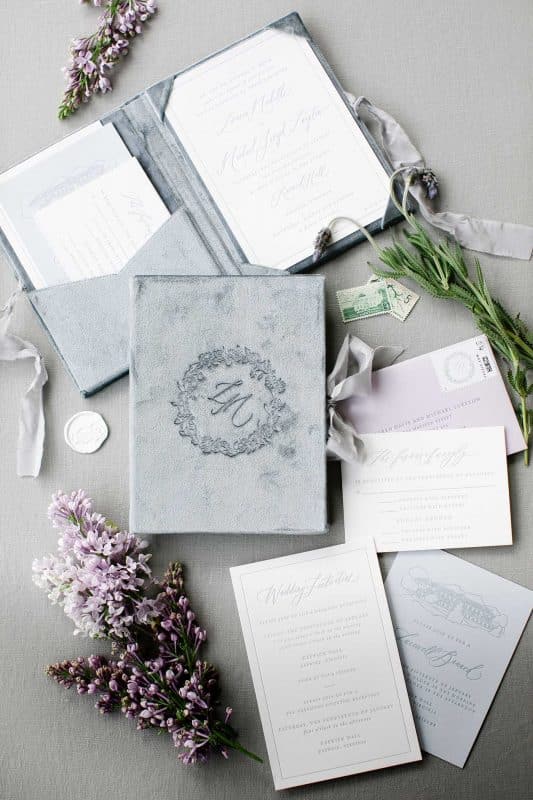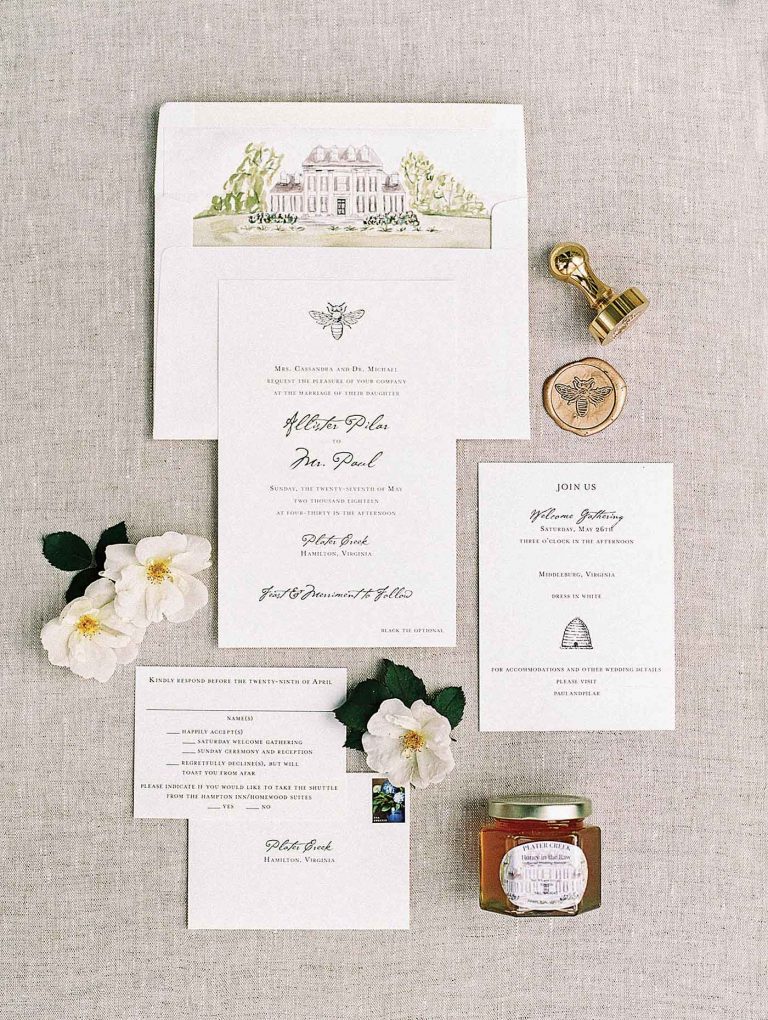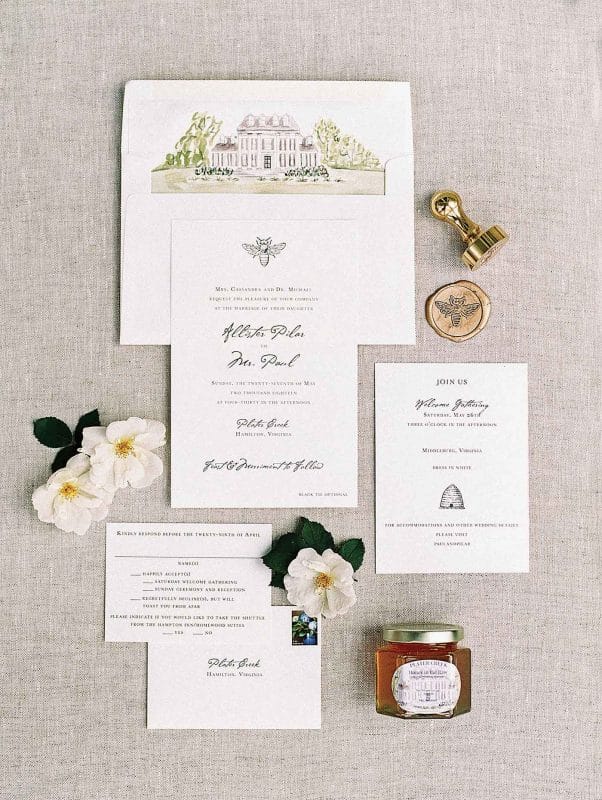 HOW MANY FONTS SHOULD YOU USE?
Less is more with wedding invitation. Names of the couple, the time, the location and the names of the hosts are all crucial information that should be included on the invitation. Other details can crowd them, can confuse guests and can even increase the price of printing. To avoid clutter and to streamline information, consider listing your wedding website, where additional information like directions and the dress attire can be found. Finally, pick fonts that are legible, and preferably just two! By doing so, you are adding effective, visual interest in just the right amount while not overdoing it nor overwhelming your guests. Regardless of whether you choose fun, elegant or bold stationery, all fonts should be easy to read.
SHOULD YOU ORDER A SAMPLE INVITATION?
Before ordering the complete set of stationery, request a hard copy be shipped to you. Closely read over the entire suite to make sure everything looks exactly as you want it to. Remember that coloration can look different in person compared to the online sample you have been combing over on your computer screen. Ensure the tones and hues you've chosen look as desired in person, because these will set the tone for the guests prior to their arrival. And most importantly, closely read over every piece of stationery to ensure it all looks up to par, as well as have another person proofread the entire sample before confirming the order.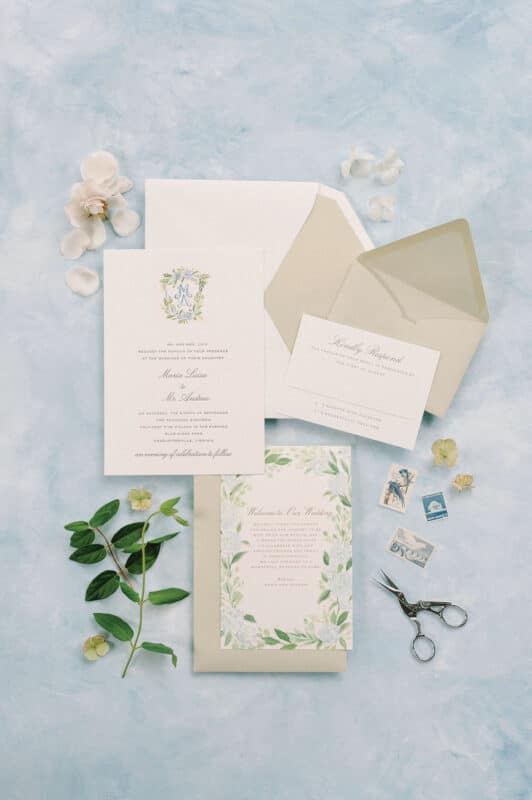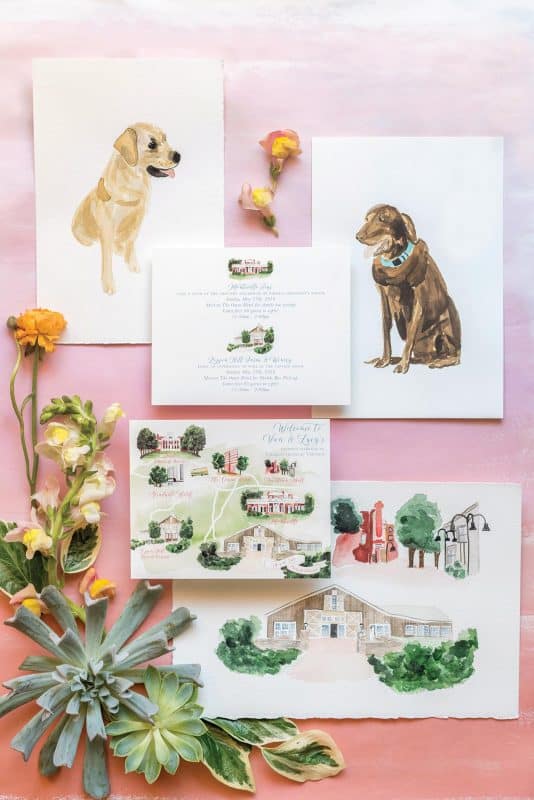 TIPS FOR ADDING A PERSONAL TOUCH TO YOUR INVITATIONS
Who doesn't love when a couple integrates personal details into their wedding stationery. No matter whether it's a sketch of your pet, a watercolor of the venue, an image of your wedding flowers or a custom monogram, personal touches help add an intimate element to your stationery. Vintage stamps are another on trend personalization that can elevate your paper suite. And, stamps that match the color scheme or that tie in to the geographic location of a destination wedding can make them stand out as unique. Before selecting your postage, drop by your local post office to weigh your stationery to ensure you have the proper postage to make it to its destination.
HOW MANY EXTRA INVITATIONS SHOULD YOU ORDER?
If you are planning to send out 75 invitations, order more than 75 prints. It is much easier to order a few extras at the beginning of the process than to try and recreate what you already ordered, especially when on a timeline. You never know what might happen. Some could get lost in the mail, you could have an accidental slip of the hand while addressing and want to redo it, or an additional spot may open up that could be filled by a newer friend. Additionally, your wedding stationery makes wonderful keepsakes to have framed or added to your photo album. We recommend you order 15–20 extra invitation sets and another 15–20 envelopes (for addressing errors).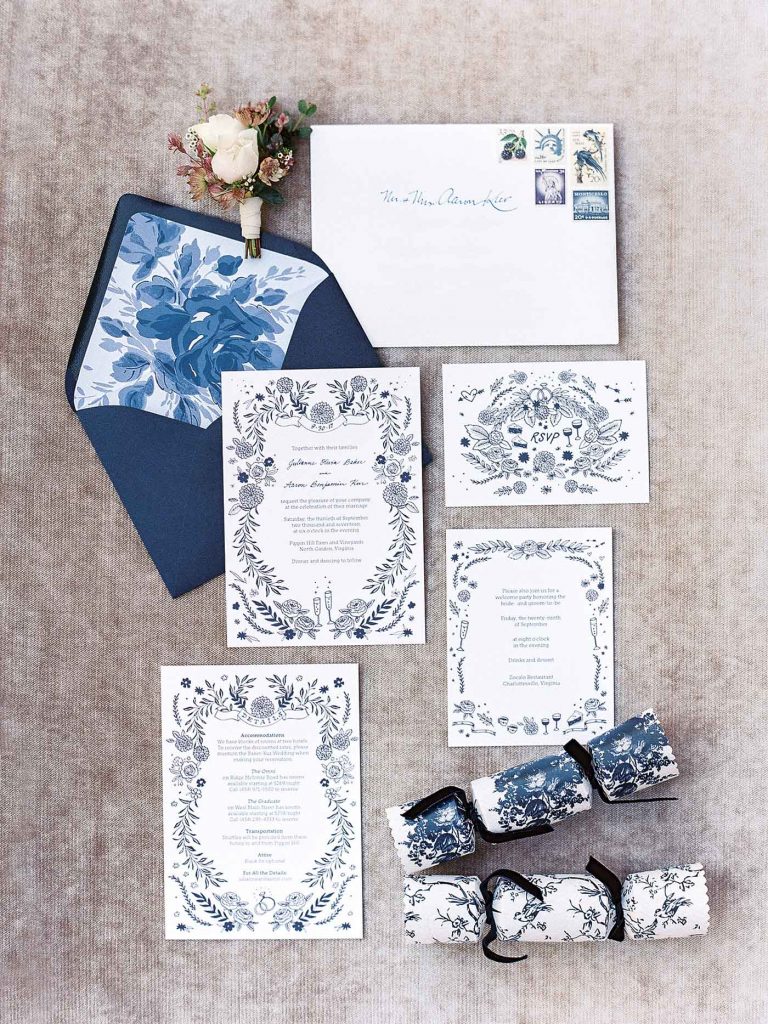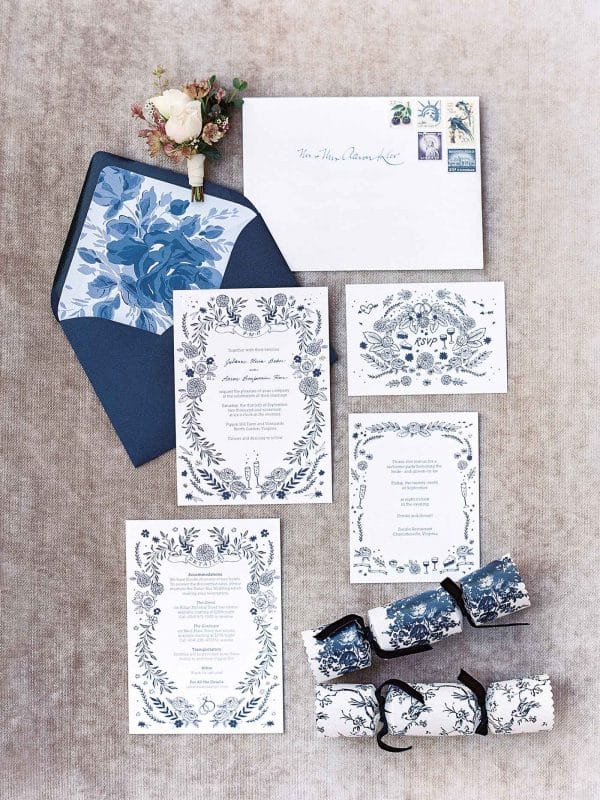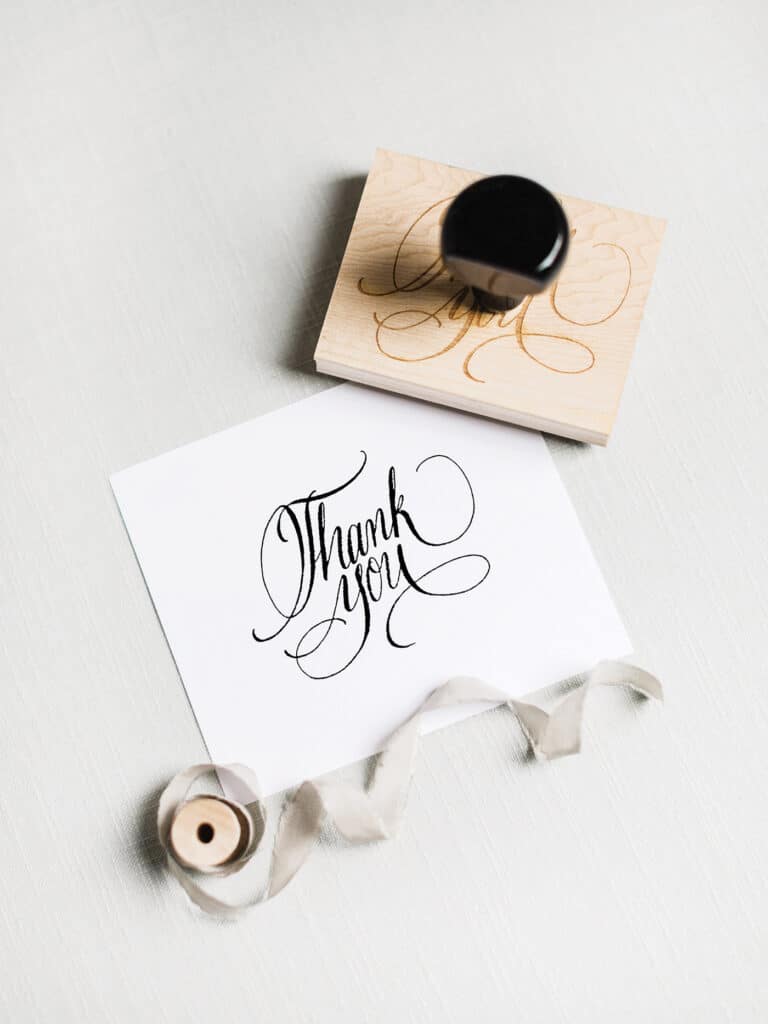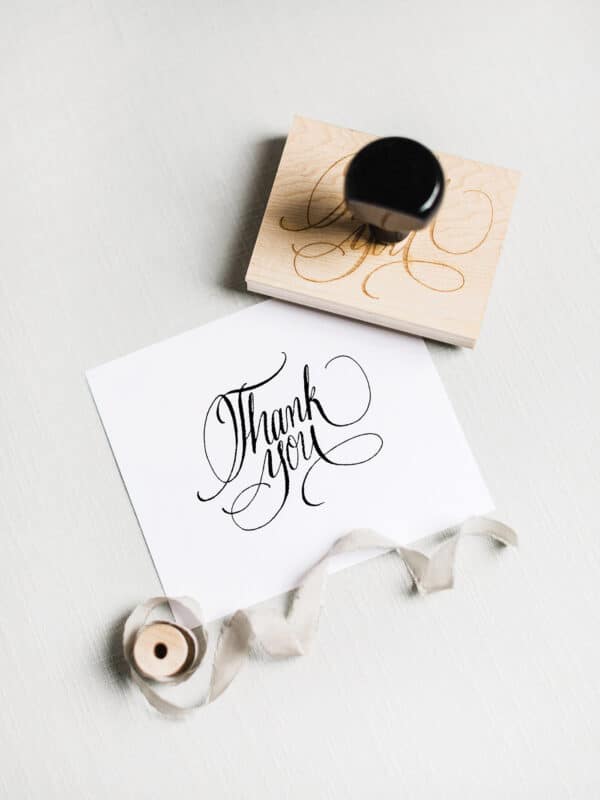 TIPS FOR WEDDING THANK YOU NOTES
Write your thank you notes in a timely fashion, preferably within two to three weeks of receiving a gift. This ensures you remember details about the gifts and helps guests feel like they were a welcome addition to your celebration. Personalize your gratitude with monogramed or customized designs, and most importantly, express your appreciation for the time and effort your guests made in spending the occasion with you. This may take longer, but a personal message can go a long way.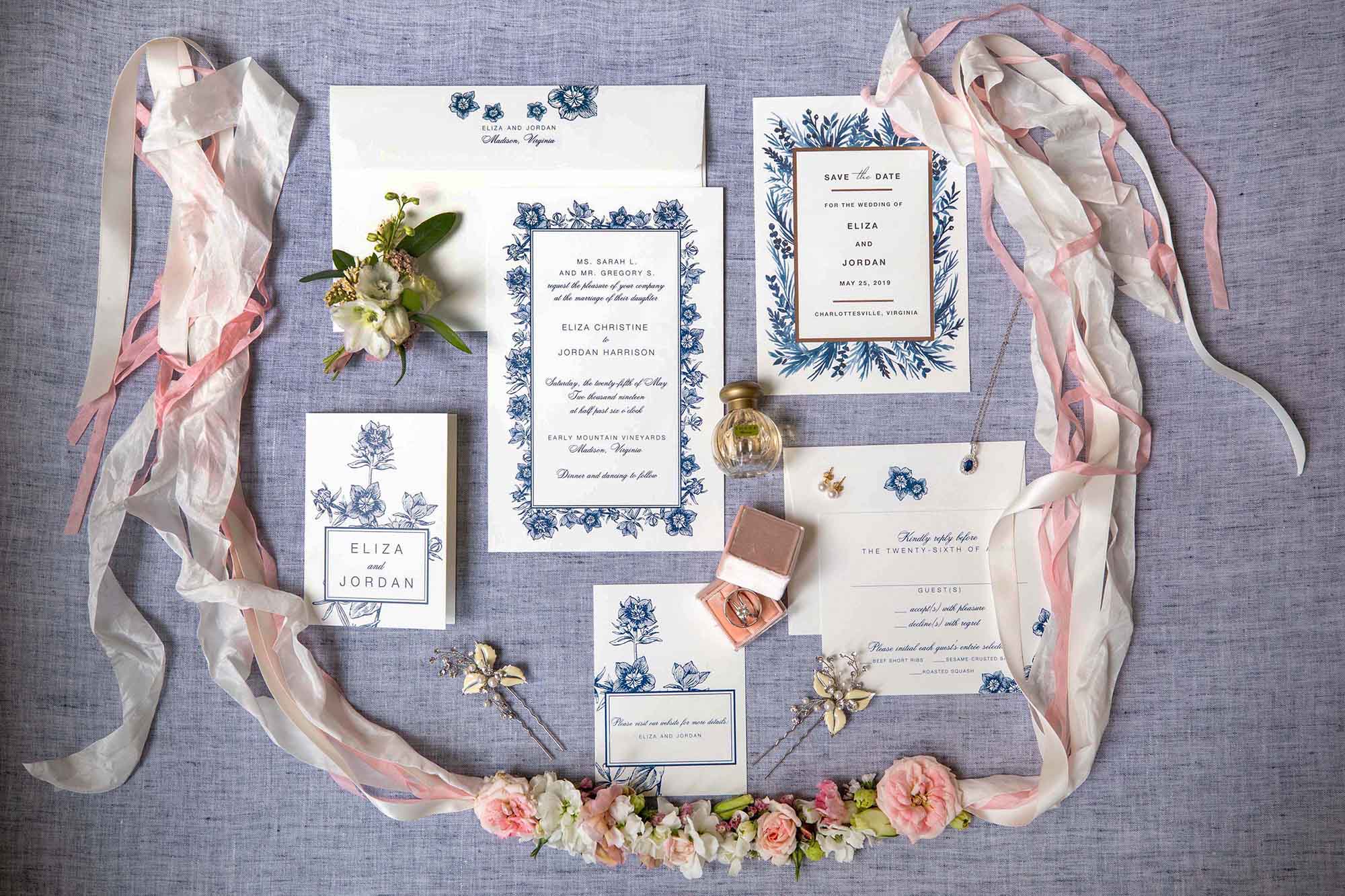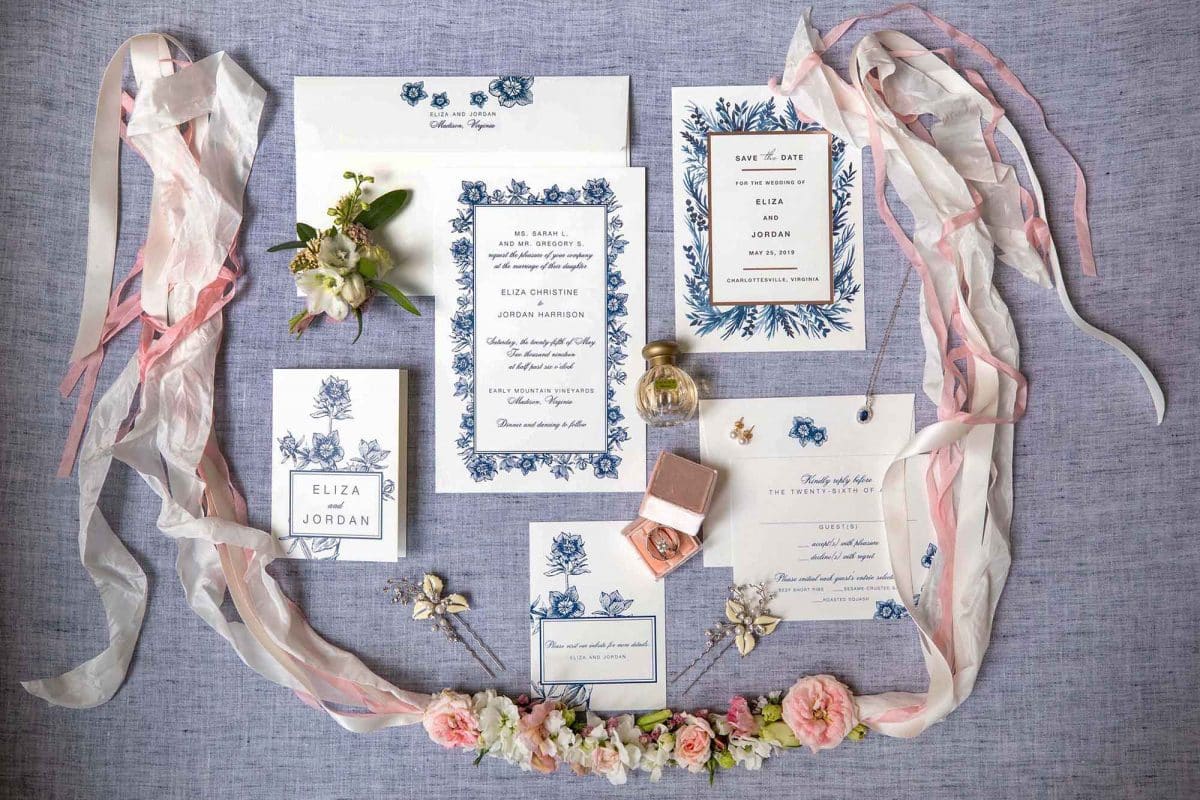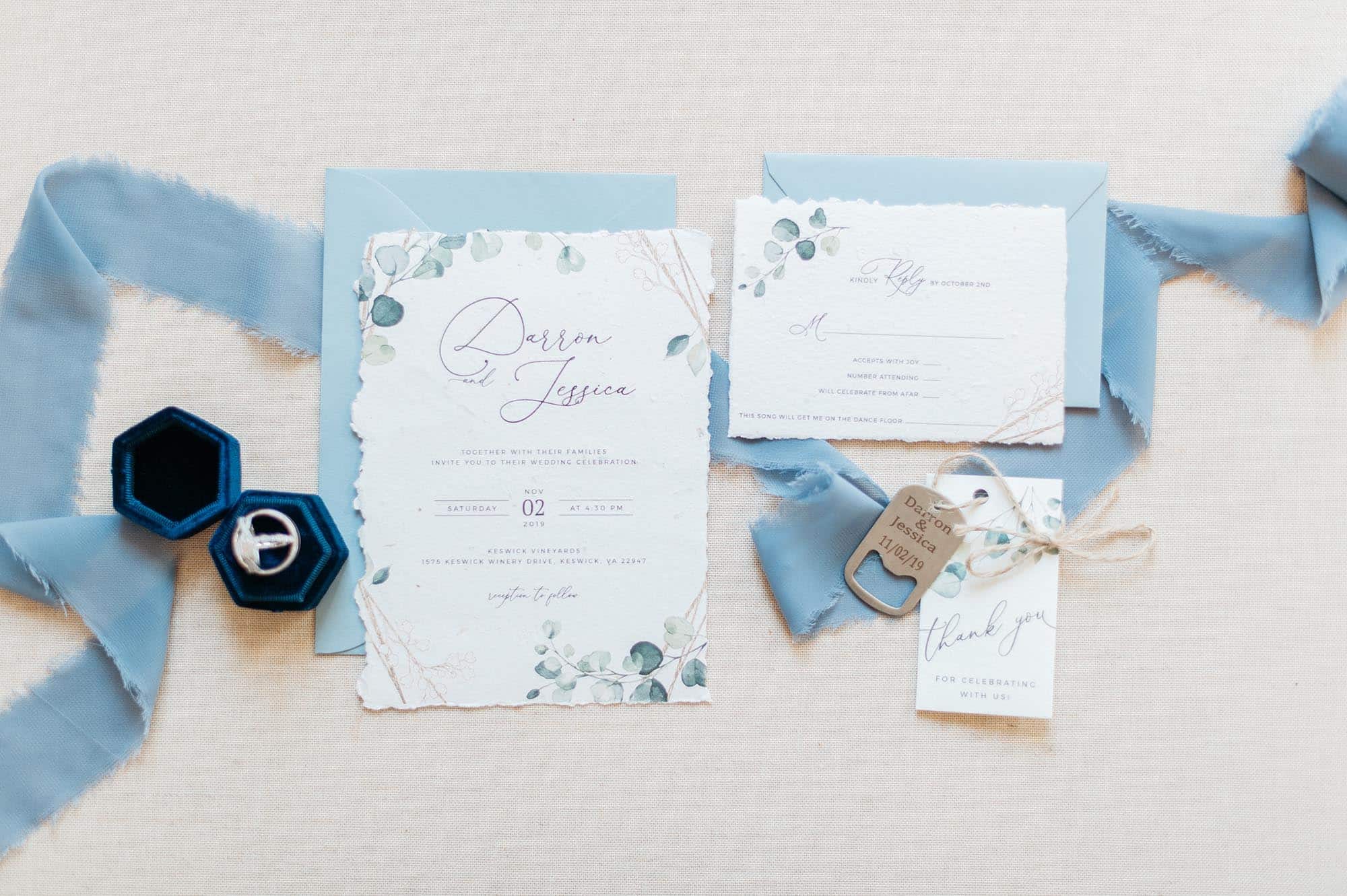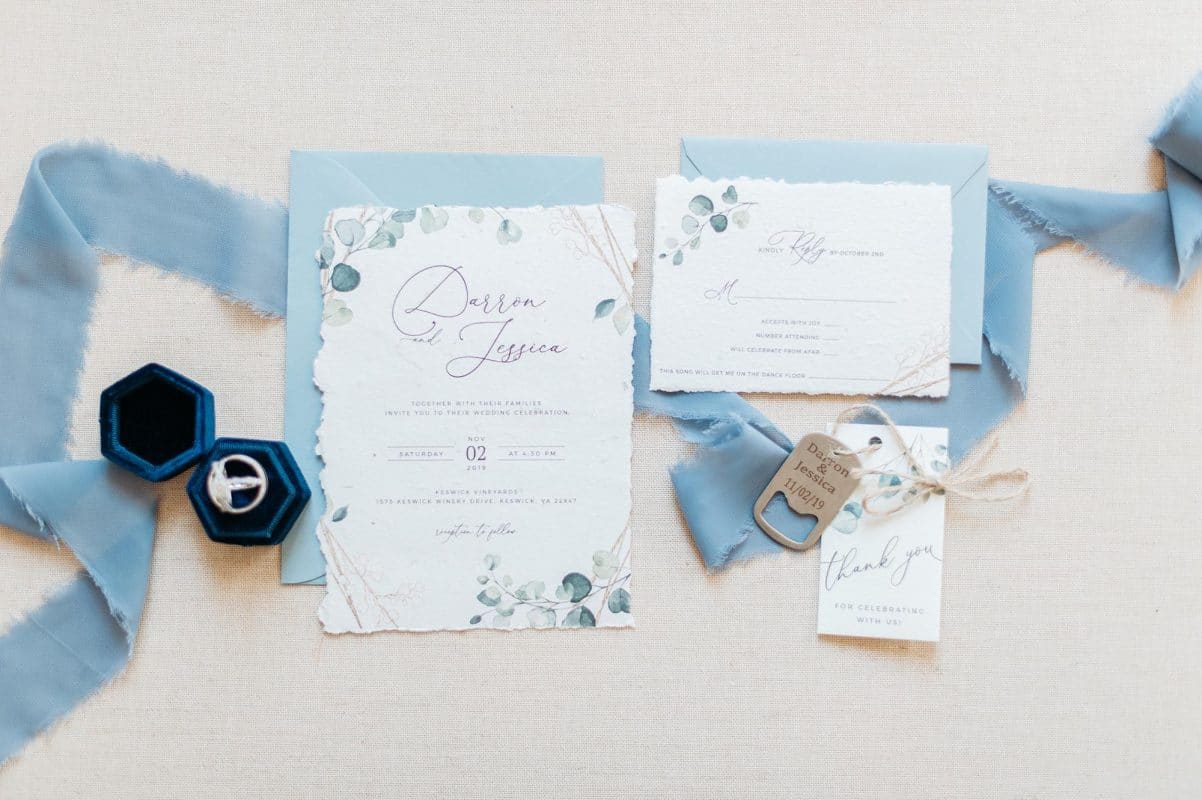 Overall, remember to have fun when designing your wedding stationery. Your save the dates and invitations are many family and friends' introduction to the visual and stylistic elements of your wedding, and choosing one you're comfortable and confident will shine through is important. Keep both personal and simple to ensure guests will easily understand and celebrate the announcement details. And most of all, make them your own.
Click here for more on paper trends, planning tips, real Virginia wedding inspiration and more. ~
ABBY MEREDITH is an attorney who splits her time between Charlottesville and Washington, D.C. As a Double Hoo, she loves writing about Virginia and all things wedding.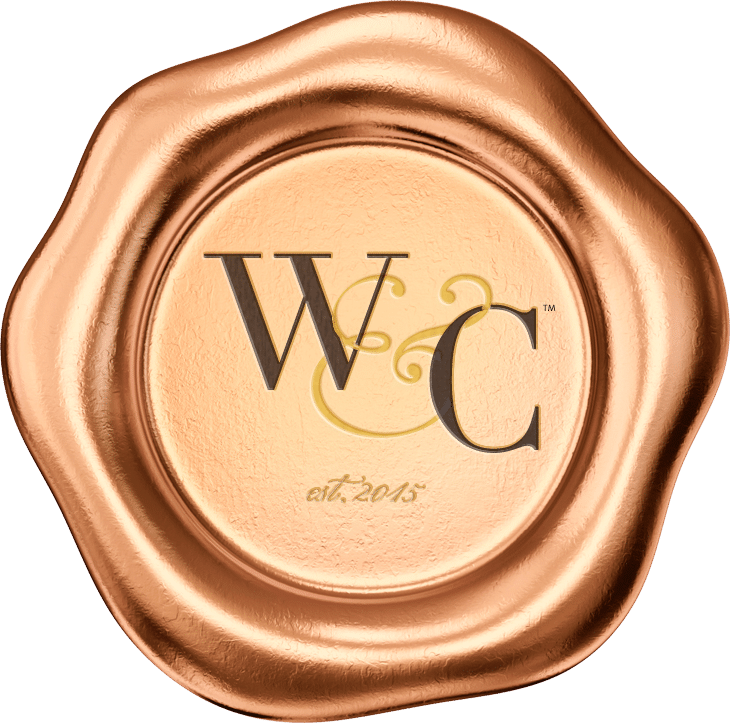 Wine & Country celebrates elevated living in Virginia Wine Country. Wine & Country Life, a semi-annual life & style magazine, and Wine & Country Weddings, an annual art book celebrating elegant Virginia weddings, are complemented by the Wine & Country Shop in Ivy, VA—a beautiful lifestyle boutique featuring over 40 Virginian artisans with everything from tailgating essentials and Dubarry attire, to locally made foods and award-winning Monticello AVA wines, as well as craft beverages for your next event. Sister publications under the publishers of Ivy Life & Style Media include the Charlottesville Welcome Book, a bi-annual publication guiding visitors and newcomers on all of the happenings and businesses in the region, and CharlottesvilleFamily's Bloom magazine, a bi-monthly parenting publication.
Wine & Country Experiences are now also available and include exclusive tours and hands-on classes with leading professionals in the local farm-to-table and vineyard scenes.