Fabulous Food – Entertain in elegance by adding a unique touch to your table with foodie items like fruits, meats, cheeses and more! Create the mood for any occasion by creatively displaying your dishes or by using your foodie favorites to accent your decor. Balance your color palettes with the tasty treats or use them to add that burst of color to a non-traditional display. Your guests will ooh and aww well after the event is over.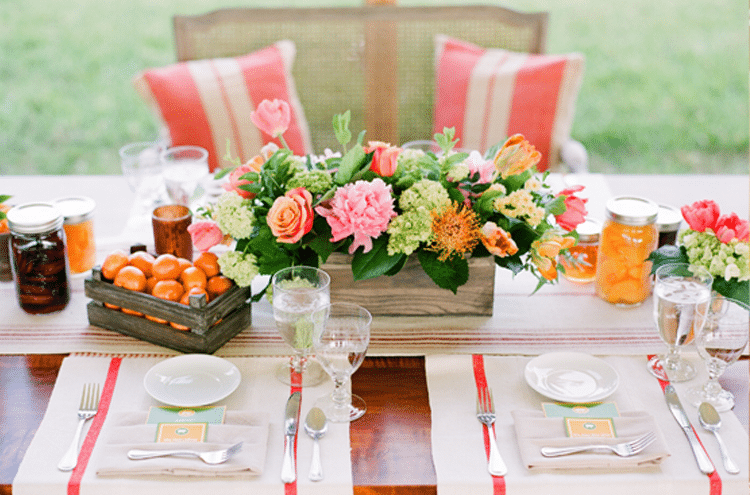 For a splash of color, try mixing some fresh mandarine oranges with homemade, jarred jams and jellies. The floral arrangements, decorative pillows and simplistic place mats will make the scene picture perfect.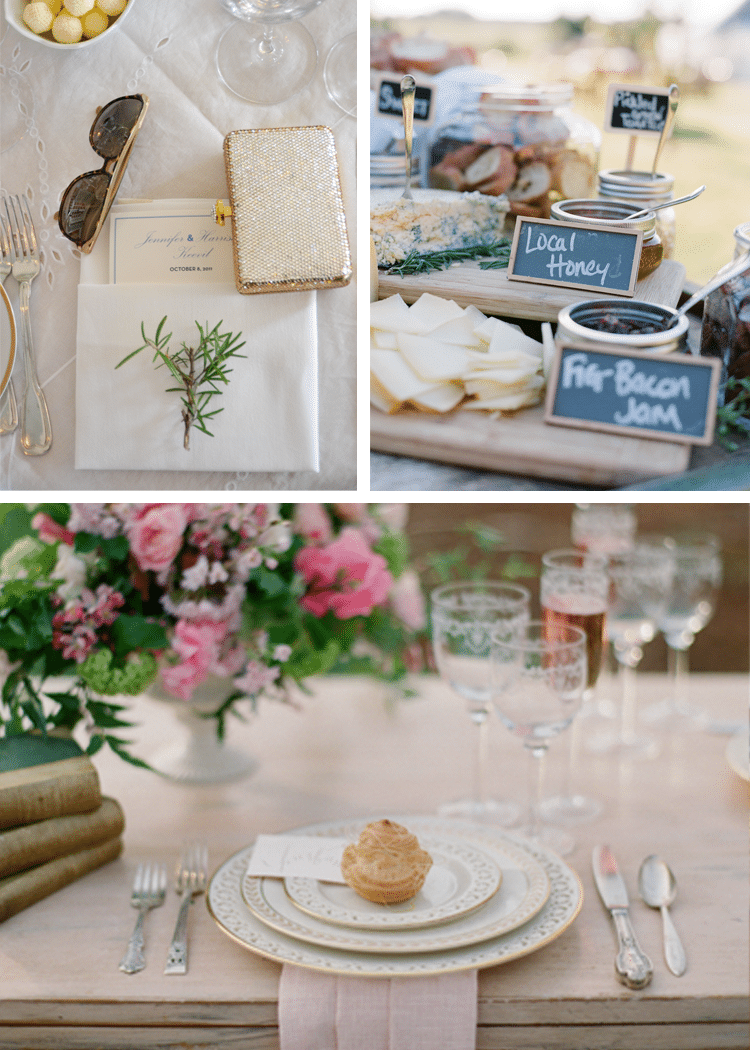 For a more simplistic and elegant event, use your foodie items in an eye-catching way. Decorate a handsomely folded napkin with a piece of rosemary from the garden, or prepare a spread of cheeses paired with locally made honeys and jams. The display will be irresistible…that is until they taste the homemade honey on a piece of delicious gorgonzola cheese.
Fine china sets stacked at each setting, supporting a freshly made puff-pastry or croissant will also do the trick. Guests' mouths will be watering from the moment they sit down in front of this delectable treat.
Direct all eyes to the elegant dishes of pork soaking in sweetness from fresh peaches and pineapples and of shrimp decorated with grilled radishes and vegetables. The sea-glass squared plates add an attractive, high-end appeal and play nicely with the bright whites and natural greens of the bouquets.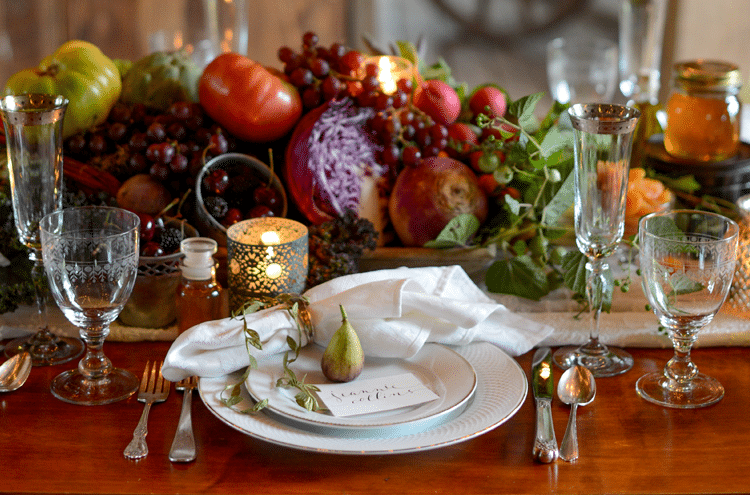 For a more picturesque table setting in true farm-to-table style, pair silver-rimmed flutes, white fine china dishes and crystal glasses with a cascading center piece. The focus will never leave the arrangement of fruits, vegetables and homemade spreads. Top it off with a pear or gourd place-card at each setting.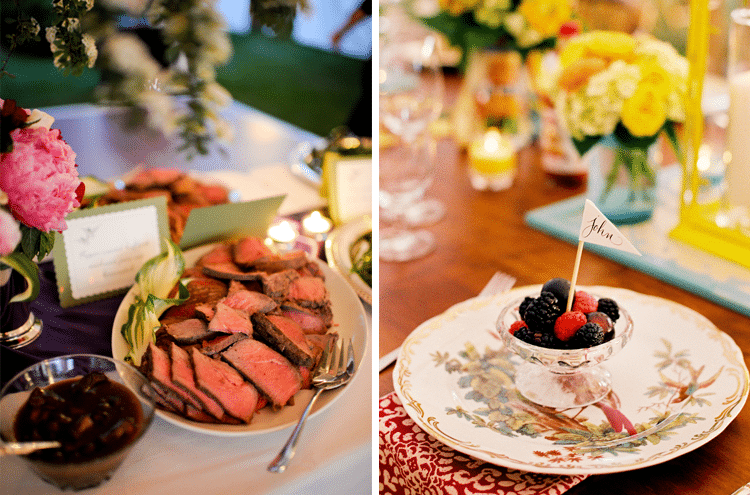 To make any buffet beautiful, customize each dish with a hosta leaf making the rich pinks of the beef pop. The scalloped-edged descriptor and tiny tea-lights create an appetizing mix. Make the guests feel special with a seasonal fruit compote in an etched crystal glass topped with a personalized tag. Compliment the treat with a unique pattern of a cloth napkin and fine-china plate.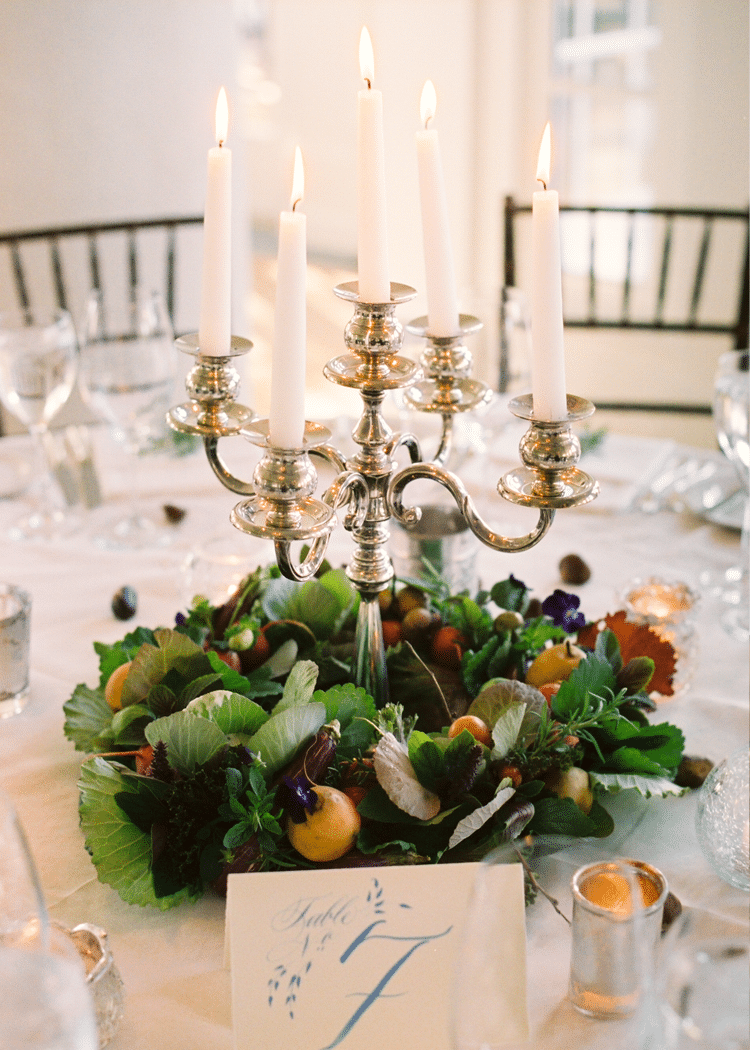 For a more nontraditional center-piece, combine fruits and greens (eggplant, radishes, rosemary and pears). Paired with the crystal dishes and wine glasses, all eyes and stomachs will hone in on the beautiful display.
Photographer: Jen Fariello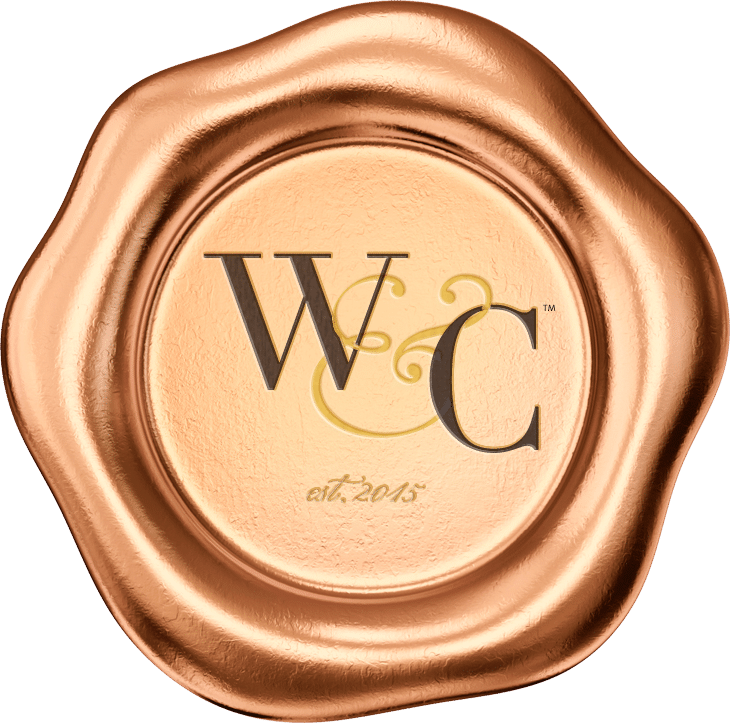 Virginia Wine & Country celebrates elevated living in Virginia Wine Country. Virginia Wine & Country Life is a semi-annual luxury print magazine with a full digital presence. The Virginia Wine & Country Gold Book is an annual guide to the top award-winning wines, wineries and experiences in Virginia Wine Country. The annual Virginia Wine & Country Wedding Planner is an art book of elegant Virginia weddings. The brand includes the Virginia Wine & Country Shop in Ivy, Va. It is a beautiful lifestyle boutique that brings the pages of the magazines to life. Virginia Wine & Country tells the stories of Virginia wineries, the farm-to-table movement, luxury travel, entertaining, art and the elegant country lifestyle. Ivy Life & Style Media also provides branding, web design and PR services for the wine industry.