A Vibrant Real Wedding at King Family Vineyards in Virginia
With the surrounding Blue Ridge Mountains in summery abundance, Dibya and Jack began their beautiful and vibrant wedding weekend at King Family Vineyards before continuing the celebration at Pippin Hill Farm & Vineyards. Creating the perfect backdrop were the horses grazing in the pastures and the lush, green mountains giving off their seasonal hues.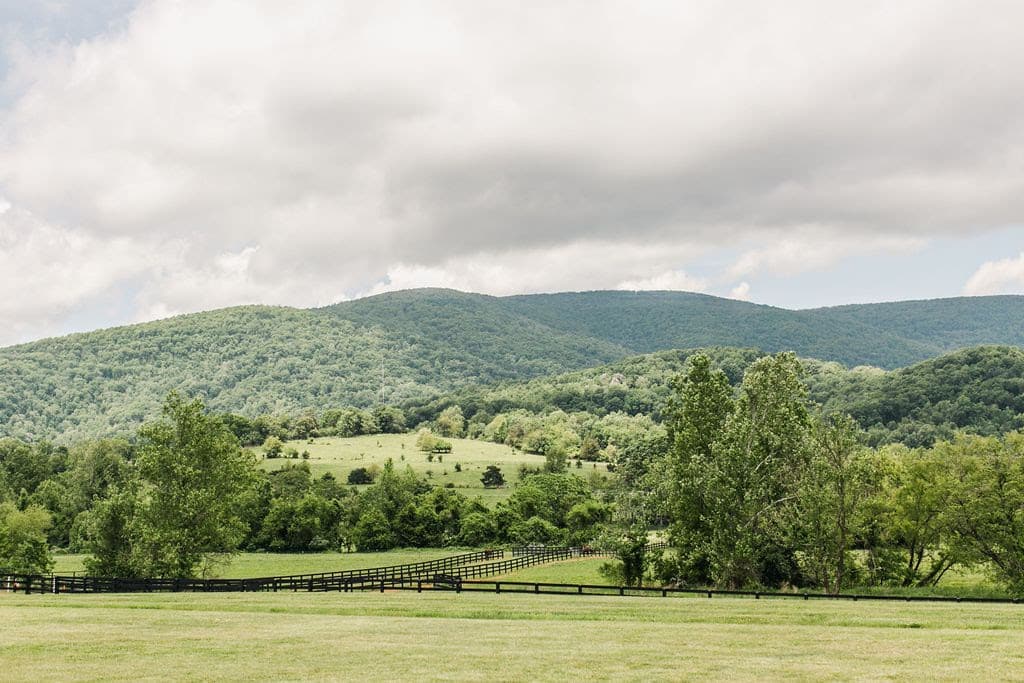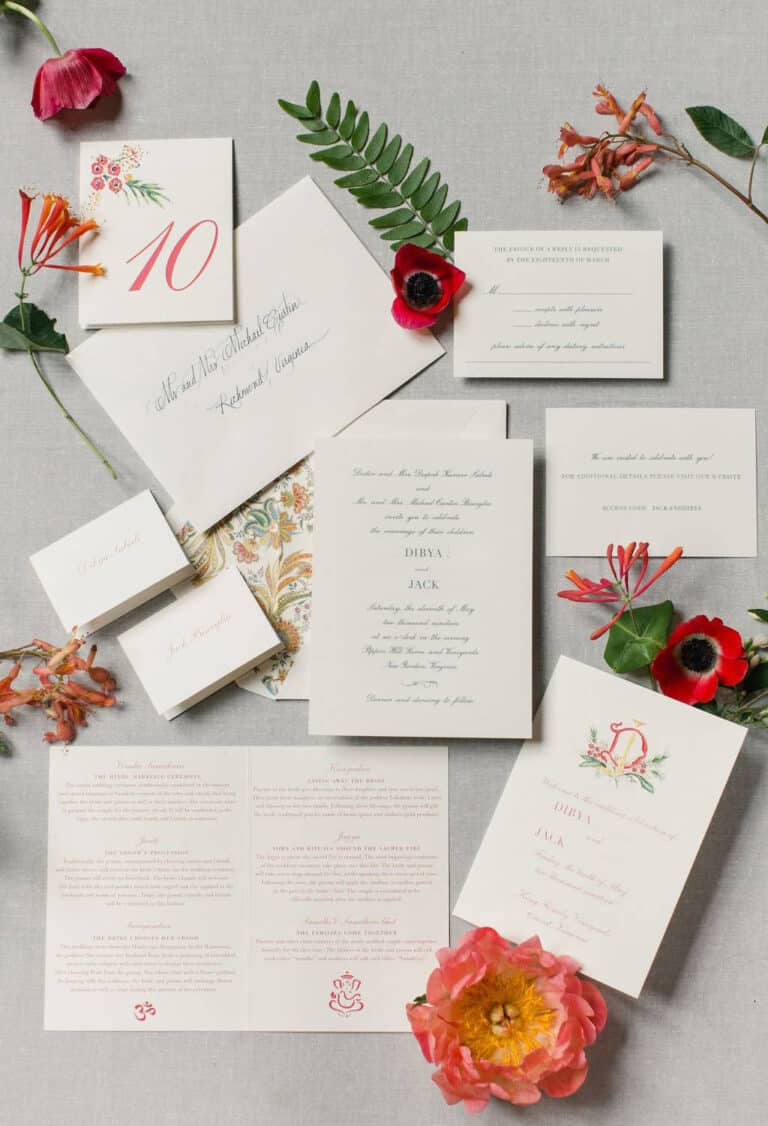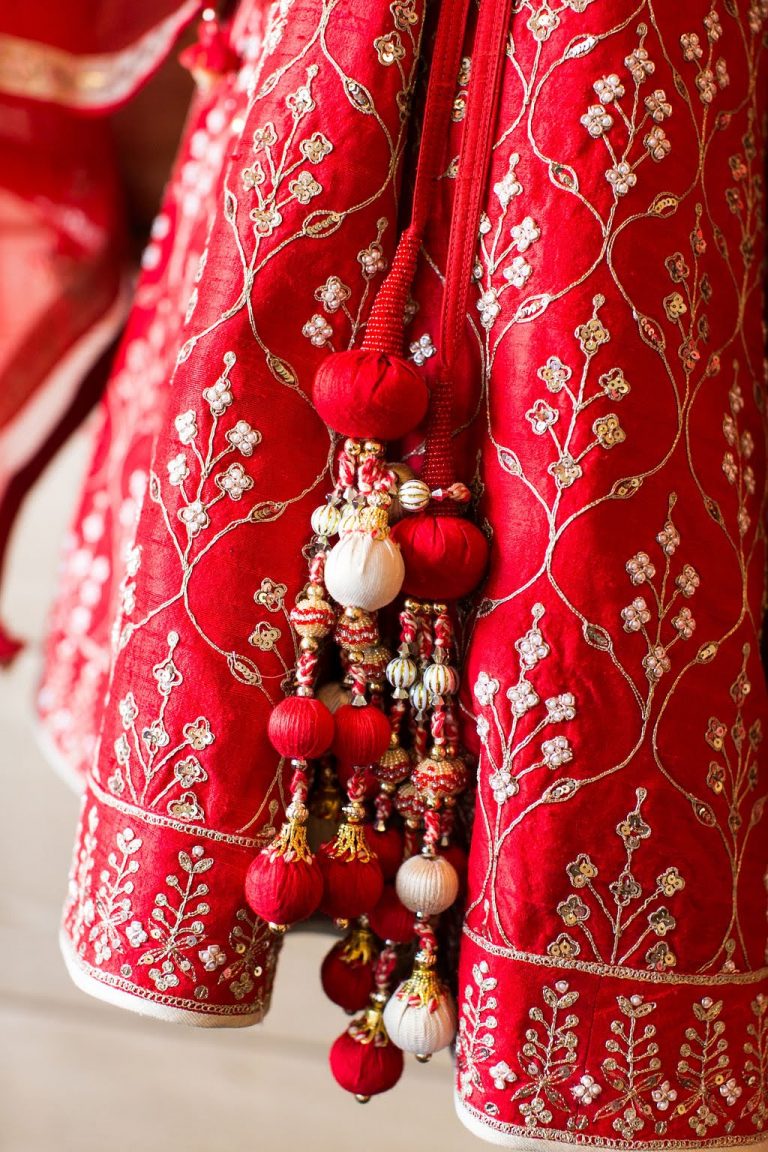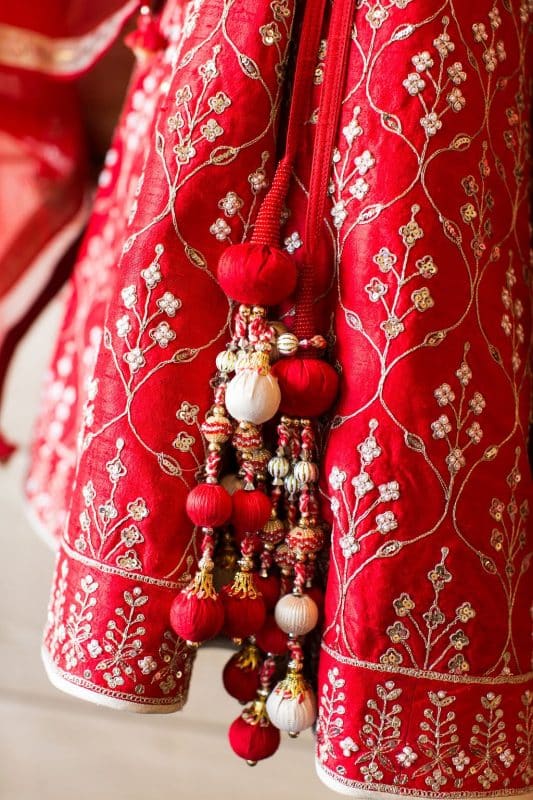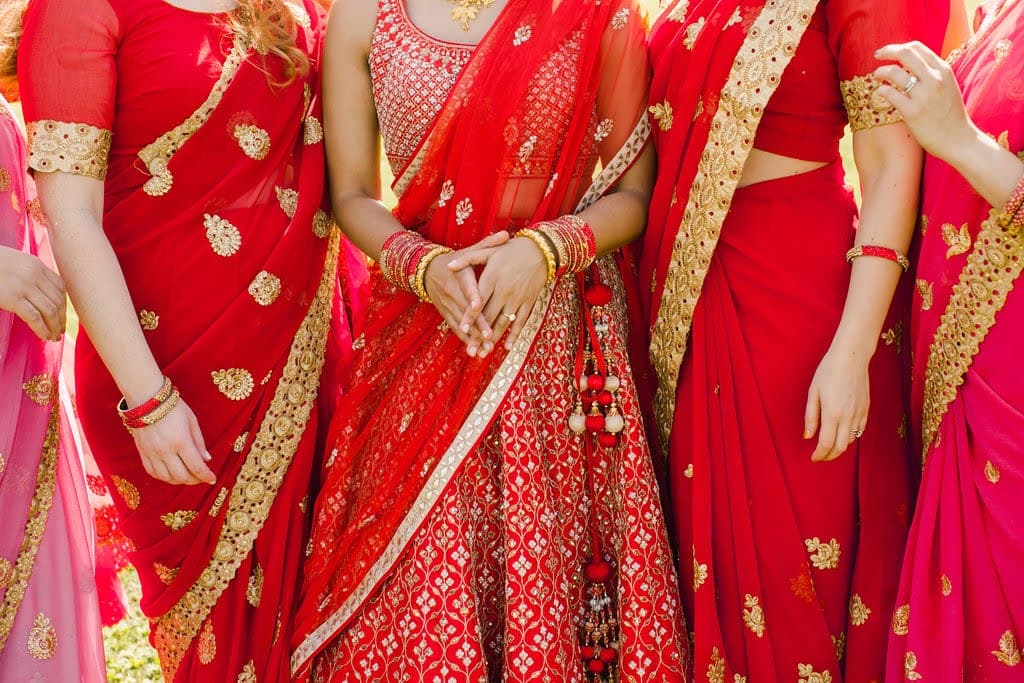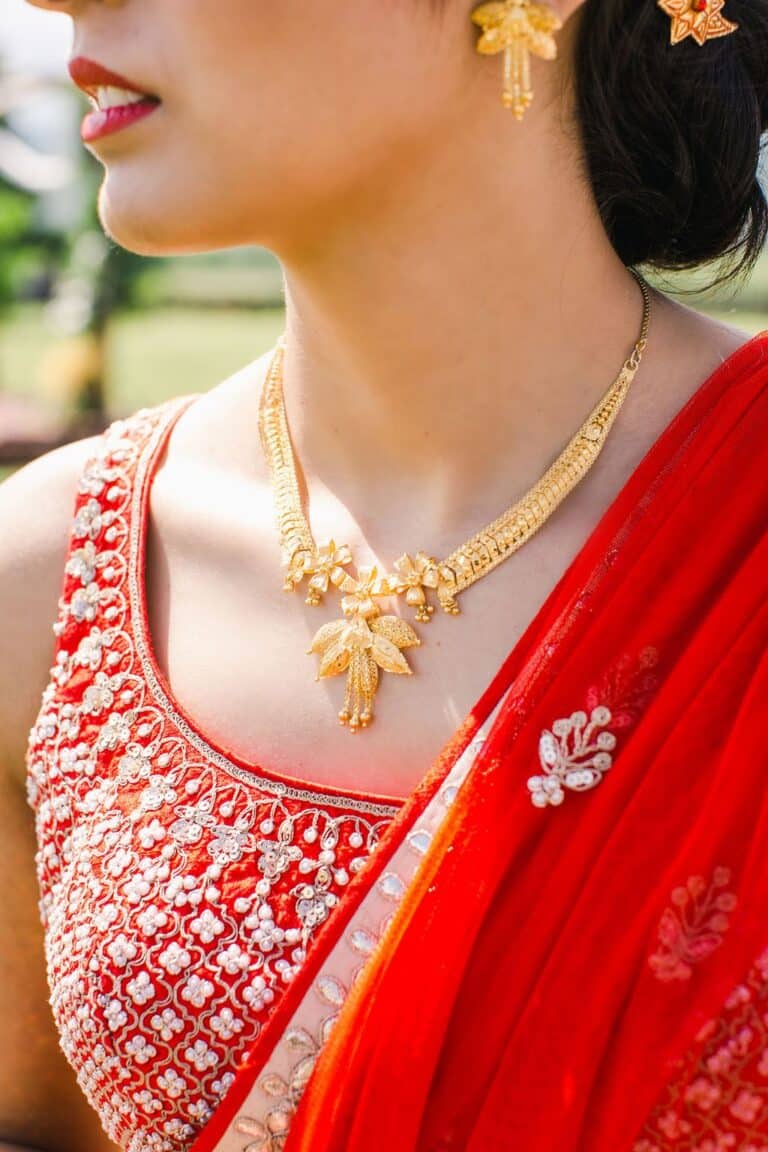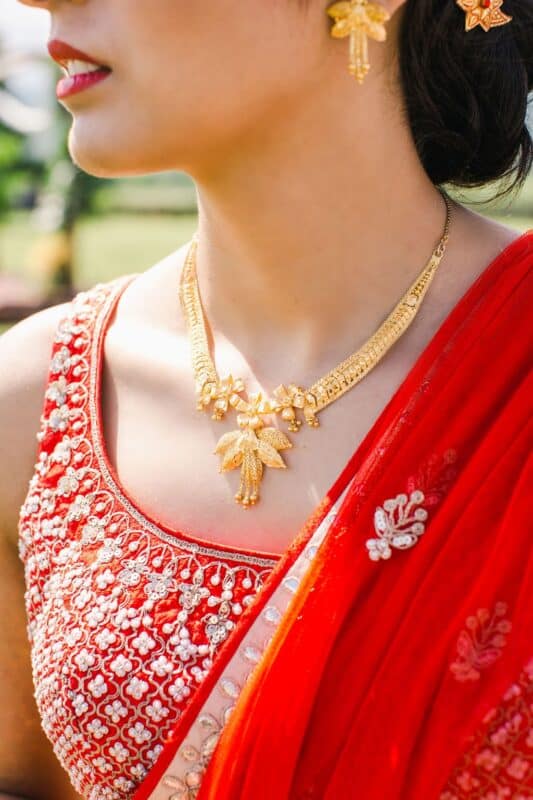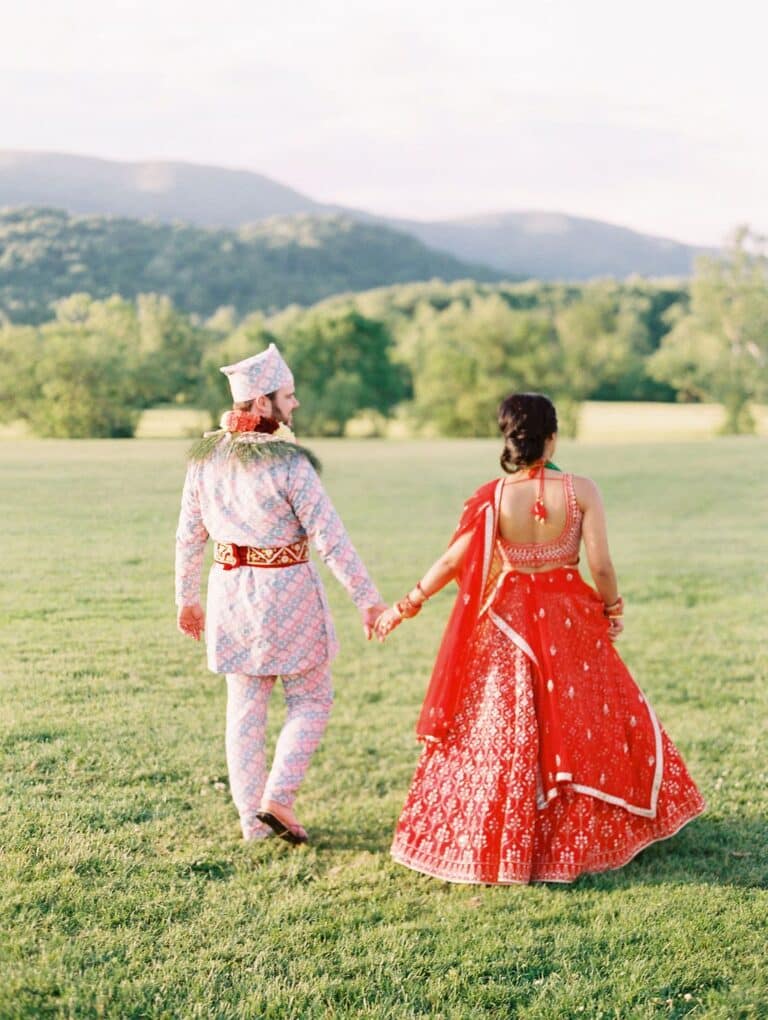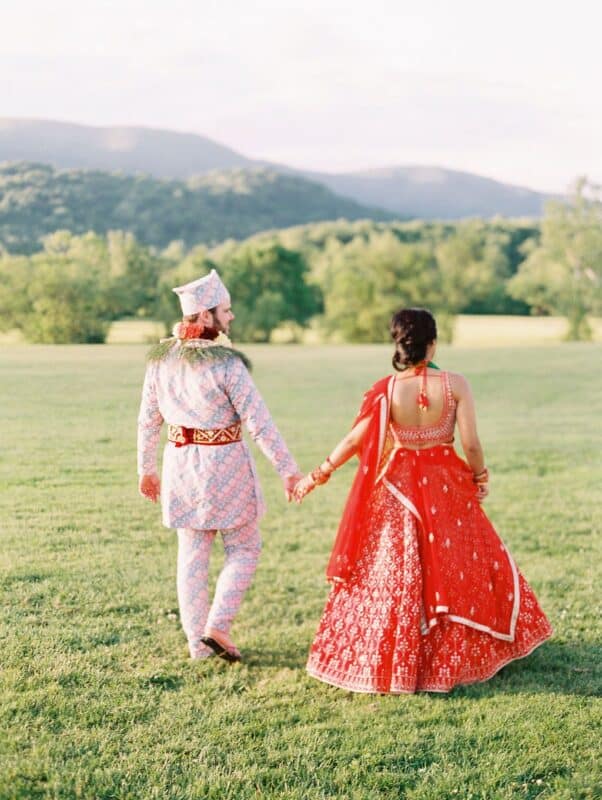 Dazzling details abound, as the couple and wedding party wore traditional Indian wedding attire. Dibya's wedding lehenga and saree consisted of matching top, long skirt and scarf, and were an eye-catching red with intricate beaded detailing. She also wore a gold necklace, gold earrings and gold bindi for a truly radiant look. Her hair, which was braided to one side into a low bun, was adorned with a gorgeous gold moon clip. Adding the final touches were her gold and red bangles and matching red lip. In Hindi weddings, the color red often is meant to reflect the deity of Durga, who represents feminine strength and prosperity in new beginnings.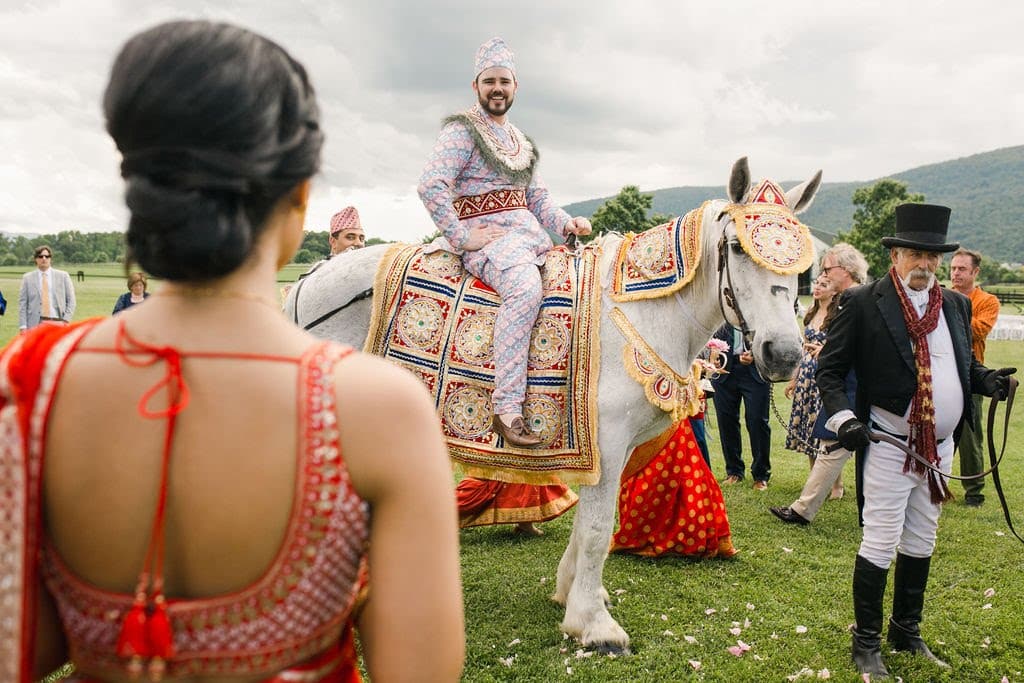 The groom, too, was radiant in traditional Indian finery, wearing a Sherwani, or long-sleeved, patterned tunic, and matching pants. Following with the ceremonial procession know as baraat, Jack rode in on a white horse—the Ghodi. The horse had his own share of dazzling gold-beaded accessories, an equine costume of heavy embroidery. Jack was welcomed with a special rice toss known as the akshat and was given a tilak on his forehead. The application of the tilak—sacred red color mixed with water—signifies his acceptance into the family.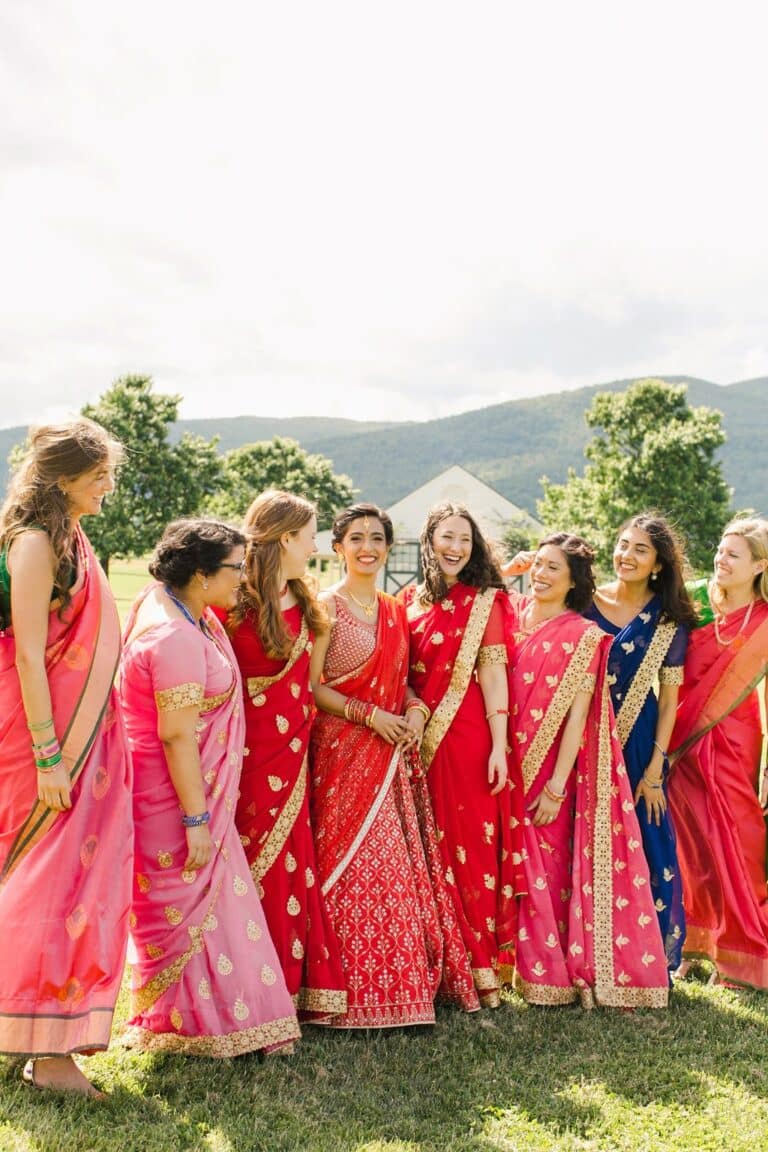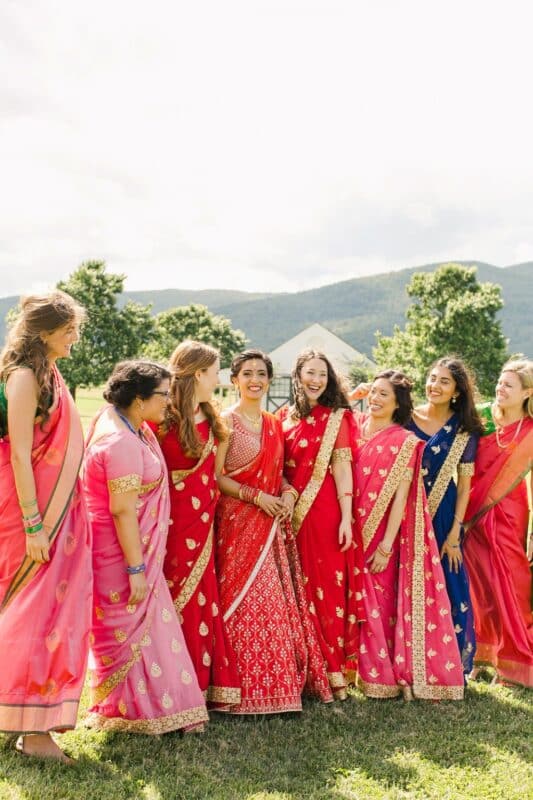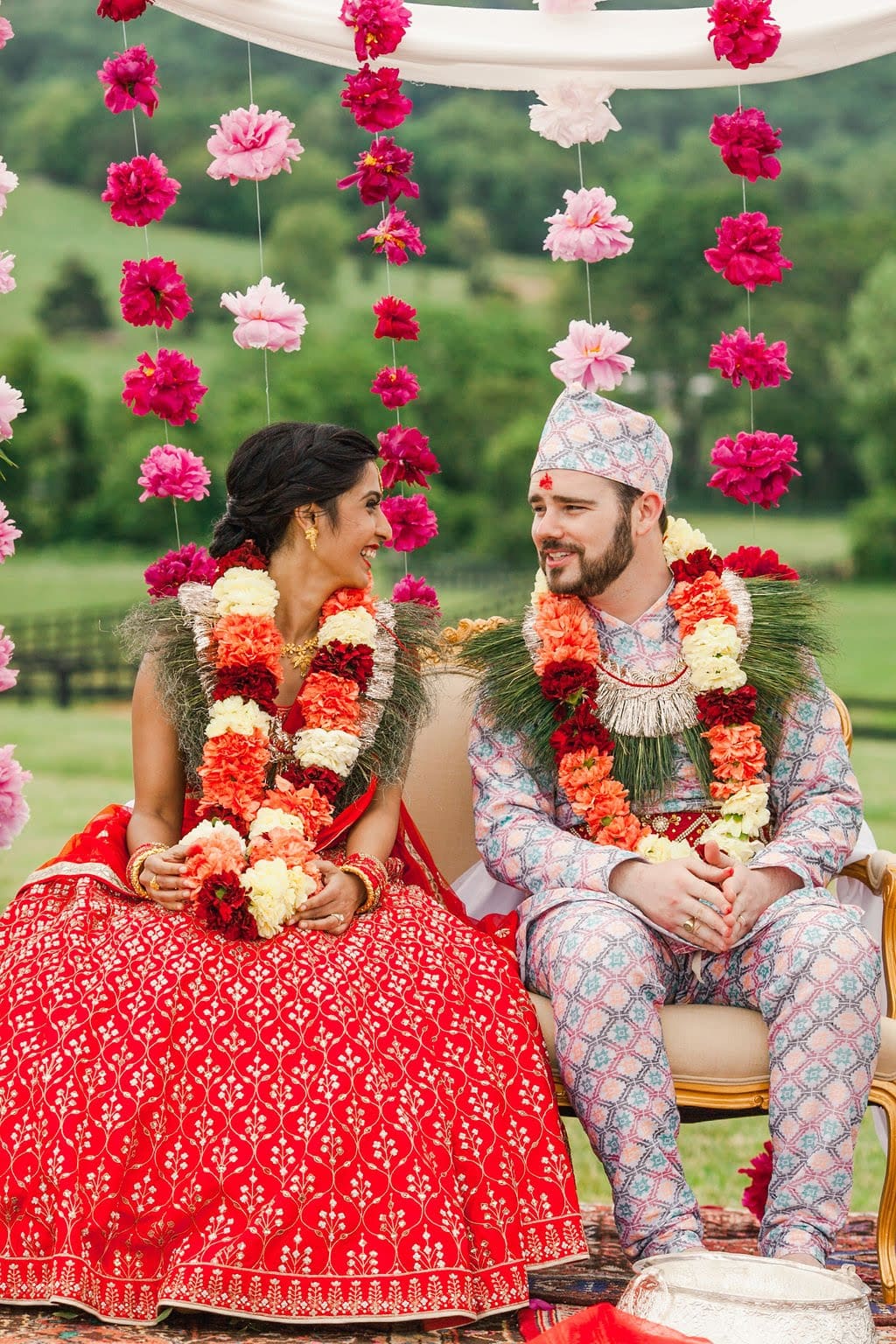 The ceremony décor was a breathtaking mixture of tropical flowers and green ferns that complemented the landscape as well as the wedding party's attire. Dibya and Jack joined together under a wooden structure, known as the mandap.
The stationery was simple and elegant, and incorporated the color palette and ceremonial traditions, including descriptions of each aspect of the traditional Hindu wedding day. The flower and fern motif was subtly illustrated on the front of each pamphlet.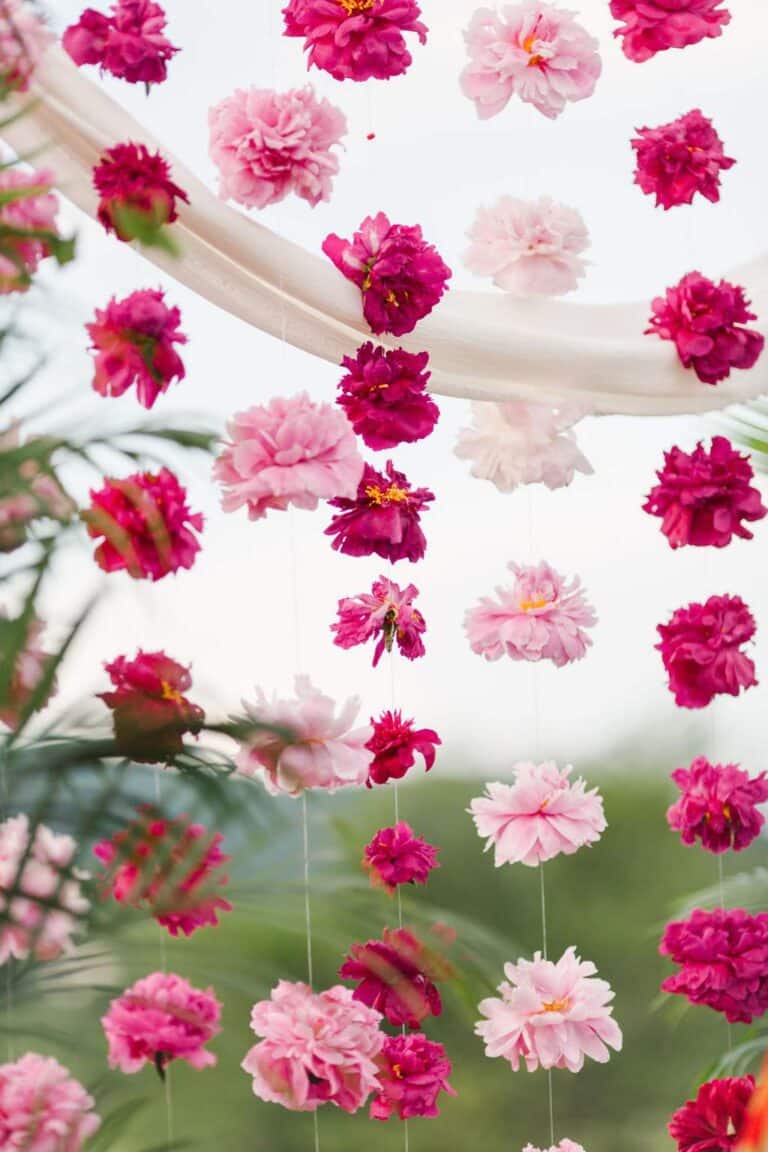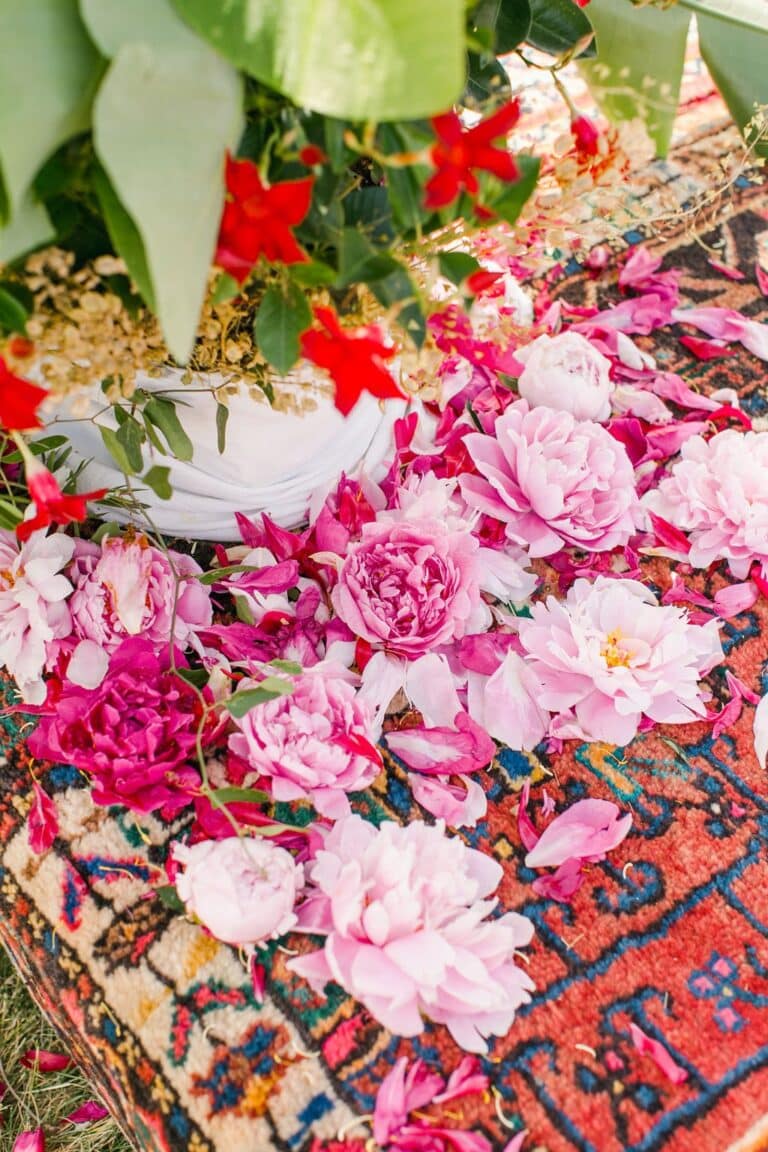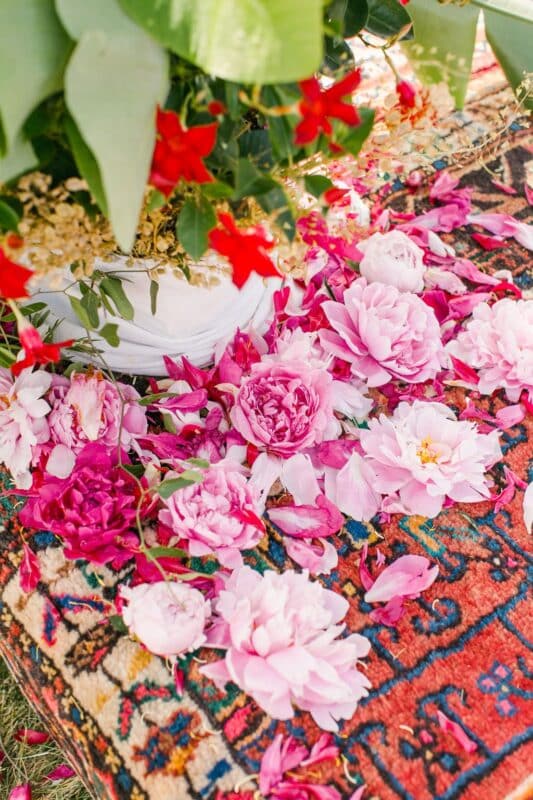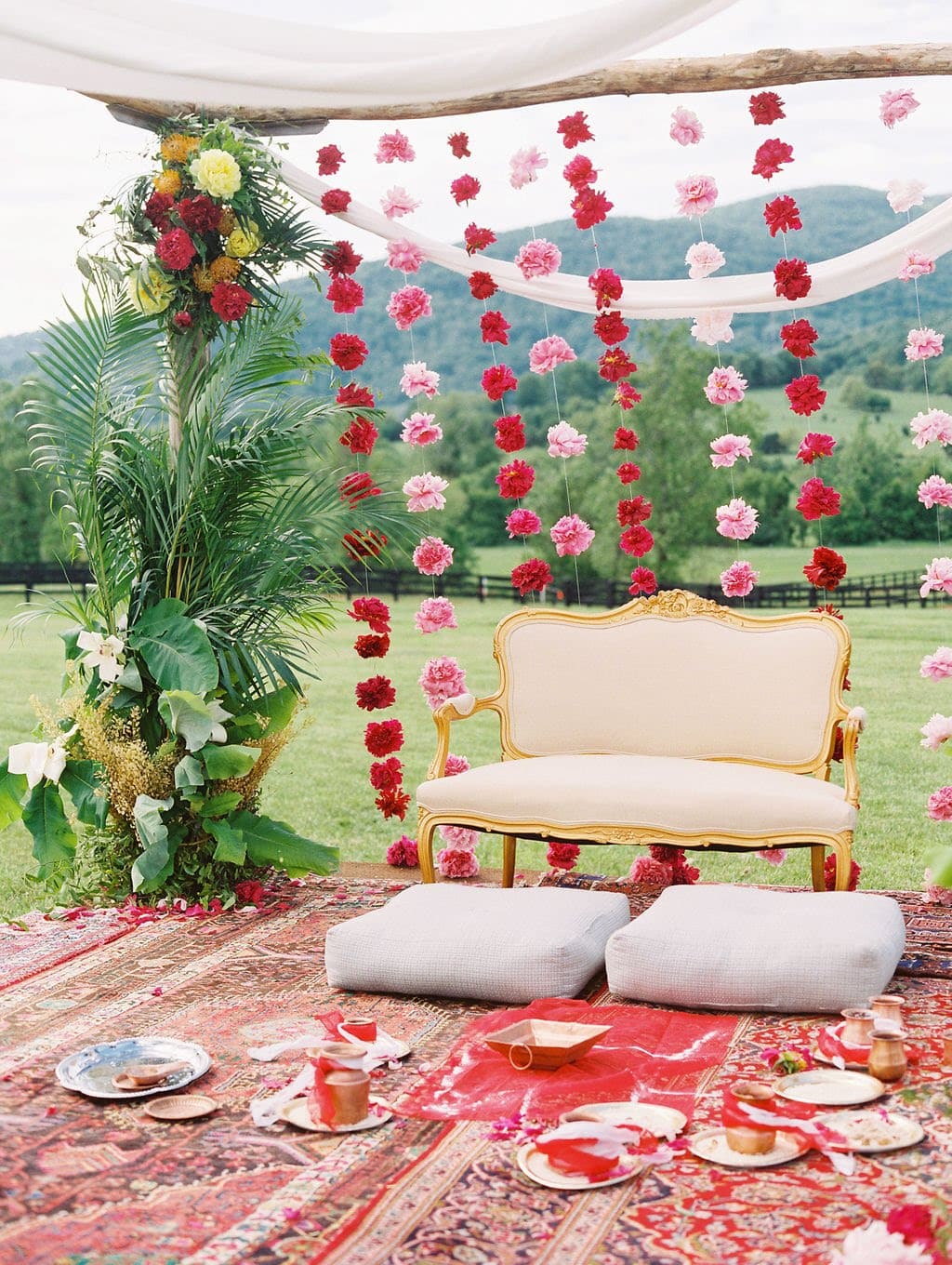 The mandap was adorned with a hanging flower curtain, featuring peonies of varying shades. Oriental rugs decorated the wooden flooring of the structure, on which Didya and Jack ceremoniously exchanged floral garlands around one another's neck—known as the jai mala—where each garland consists of a beautiful arrangement of red, orange and yellow flowers.
Bridesmaids looked on with love and admiration, their traditional saris matching perfectly with the polychromatism of the day in an array of reds, pinks, greens and royal blues. Dibya and Jack happily performed the wedding nuptials, including the talambralu—the "Ritual of Happiness" that involves showering the bride and groom with rice—and the application of the sindoor—a red-orange powder—to the part in Dibya's hair to signify that she is officially married.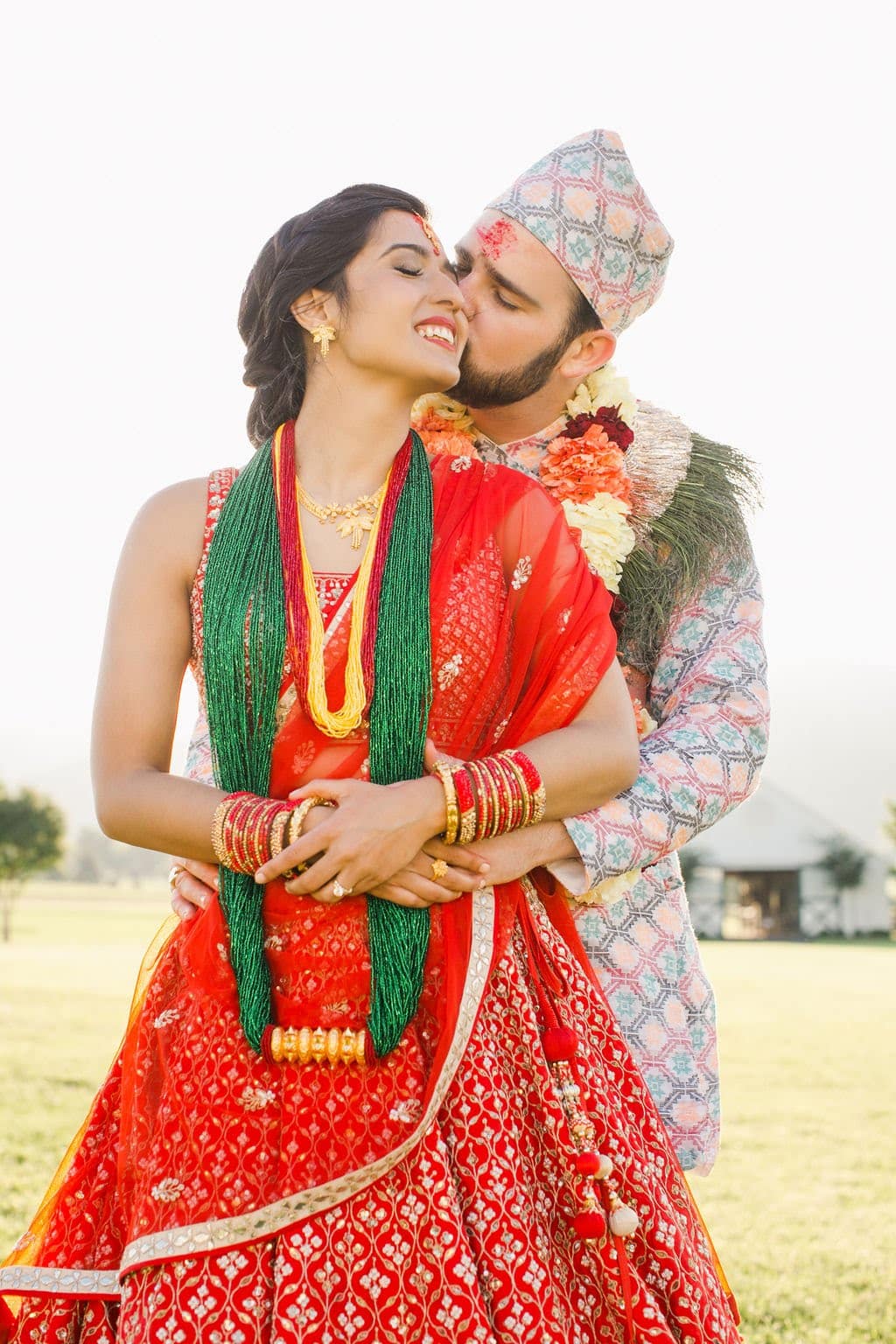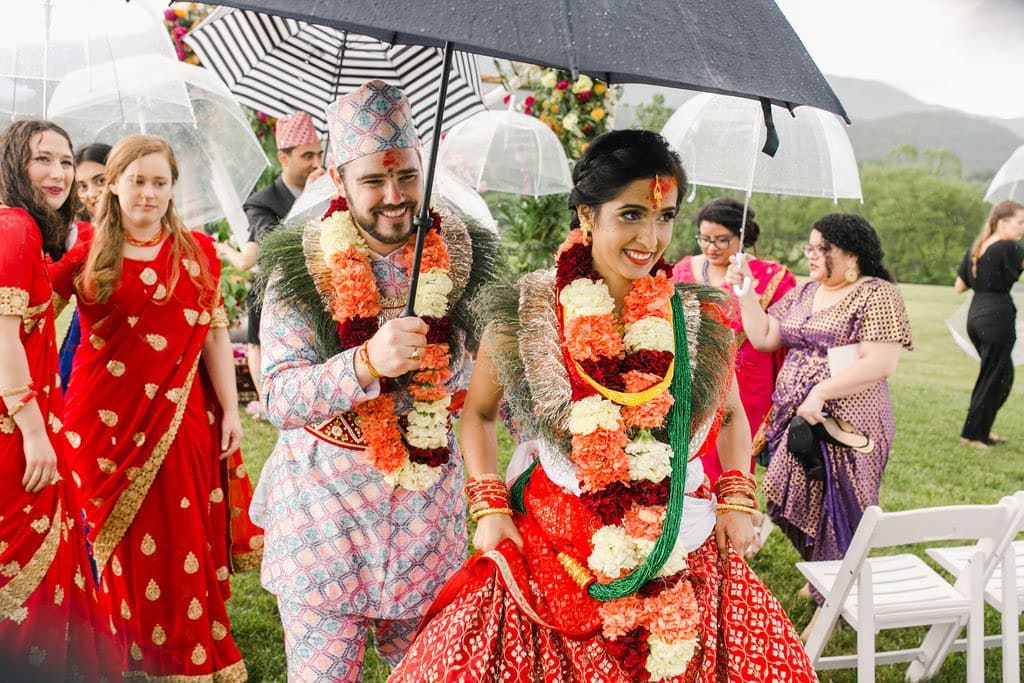 Following the ceremony, the sky opened up to rain—a very good omen for newlyweds, according to wedding superstition. Under the shelter of umbrellas, smiling faces embraced the cooling rainfall on that summer afternoon and headed into the winery's hall for a celebration.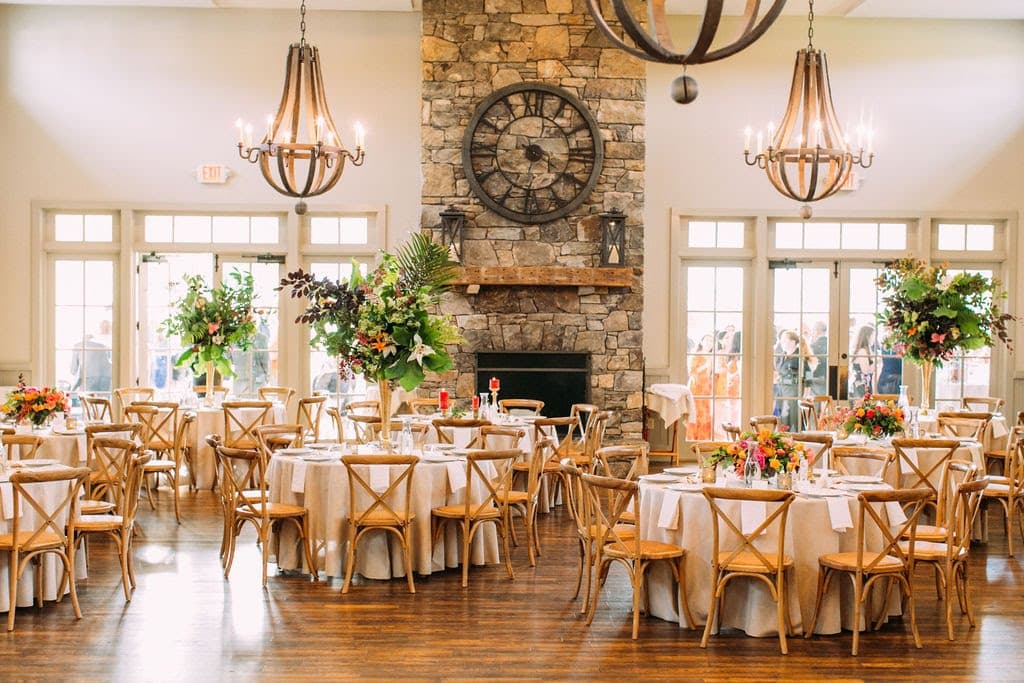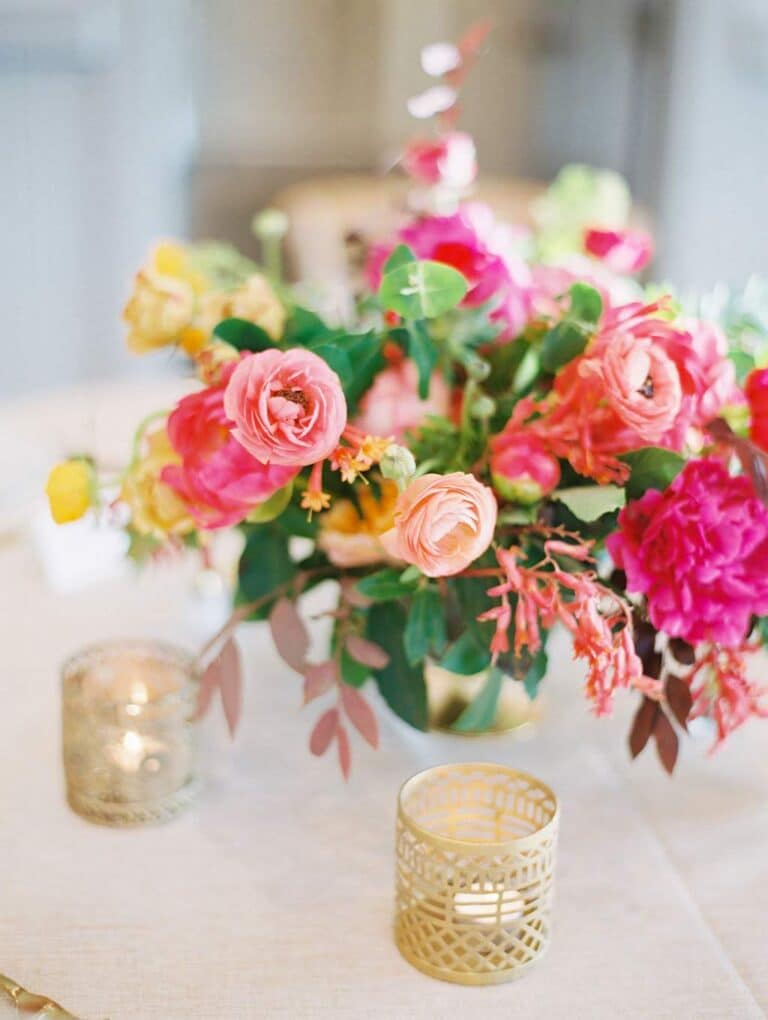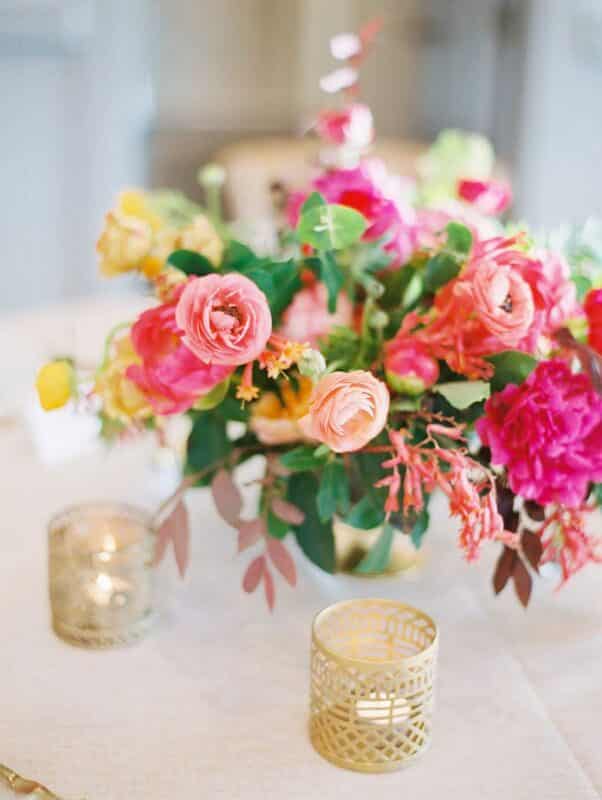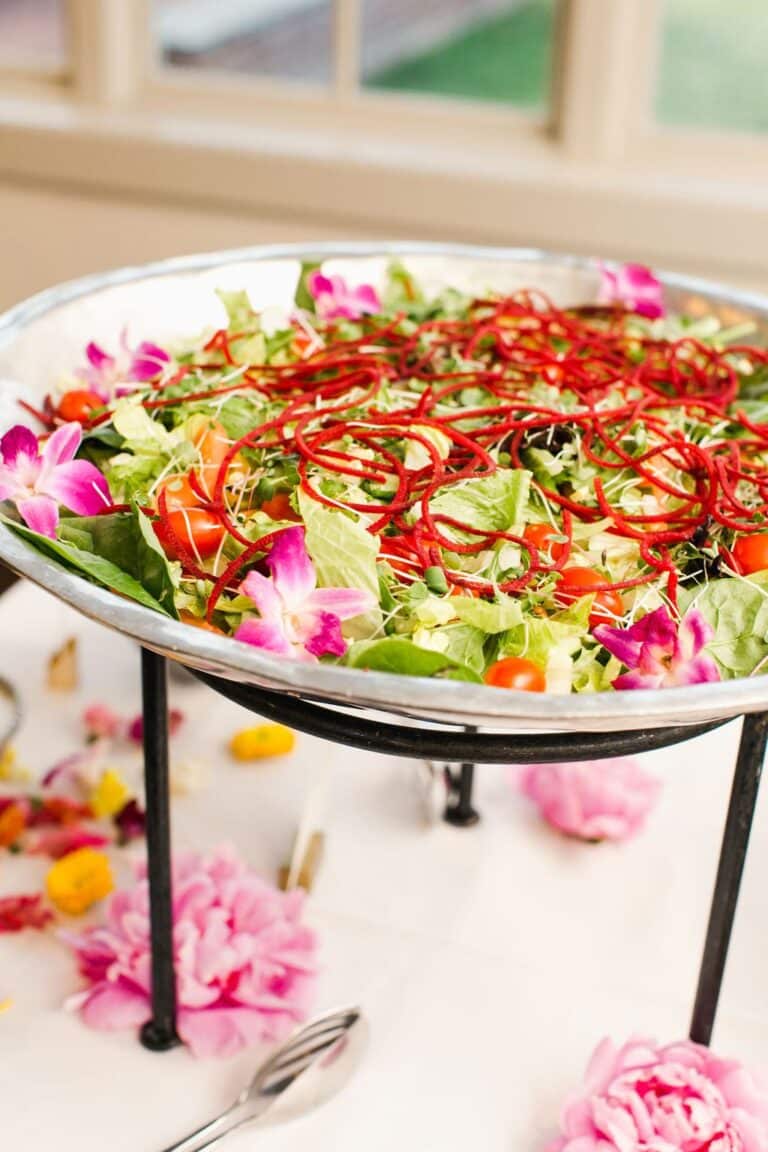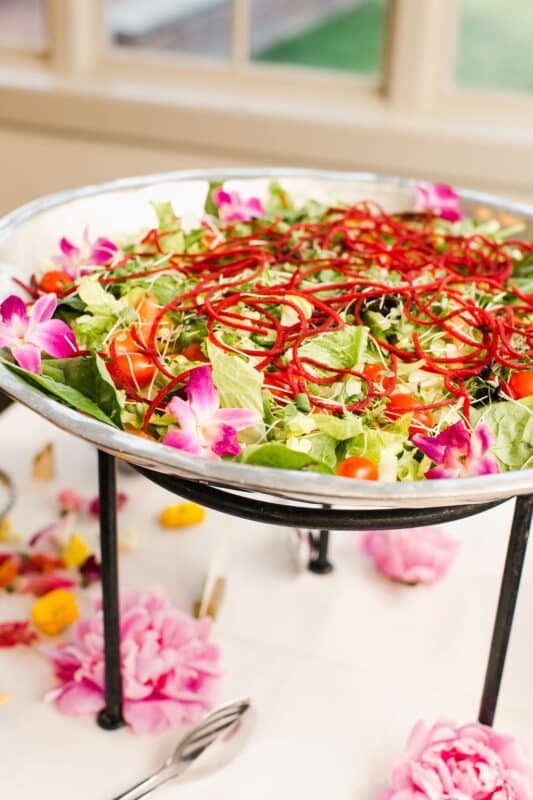 Each table featured floral centerpieces that continued the vibrant motif of the day. Gold candle holders supported red candlesticks and matched perfectly the gold utensils. A few tables also featured elegant Eiffel Tower vases, their gold stems bursting with lush green ferns and tropical flowers. Combining these elements with the rustic elegance of the vineyard, the space was uniquely refreshing.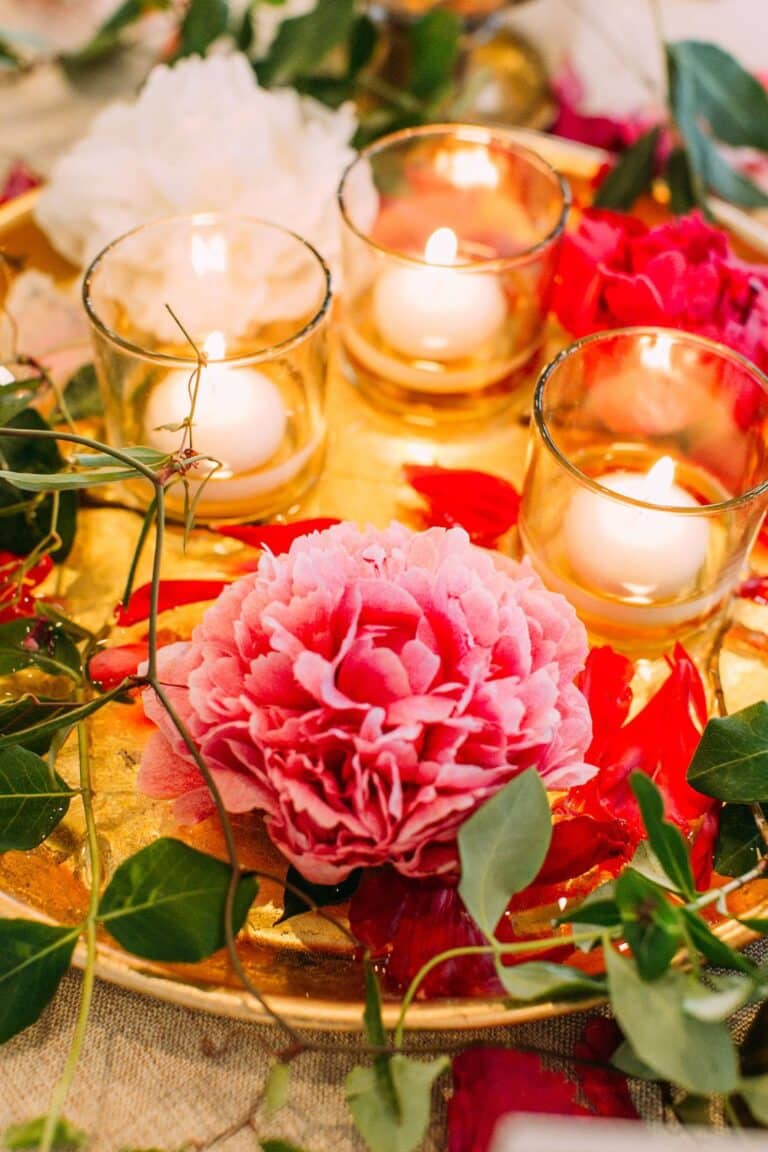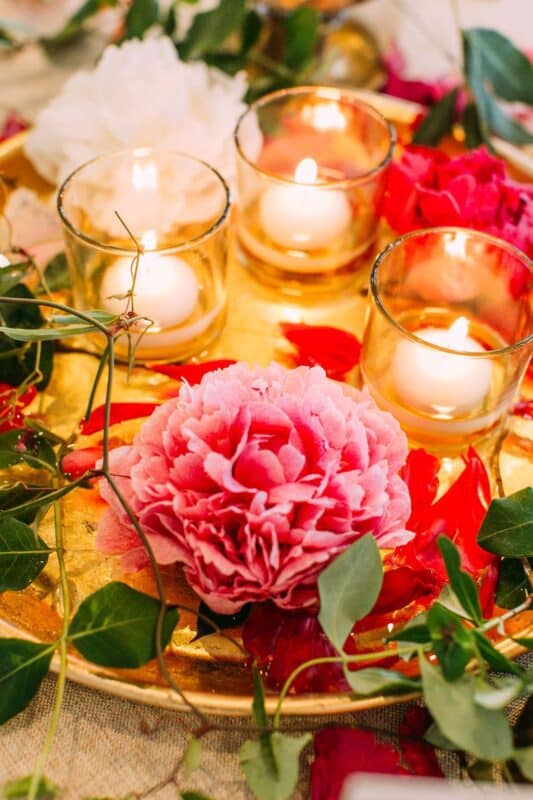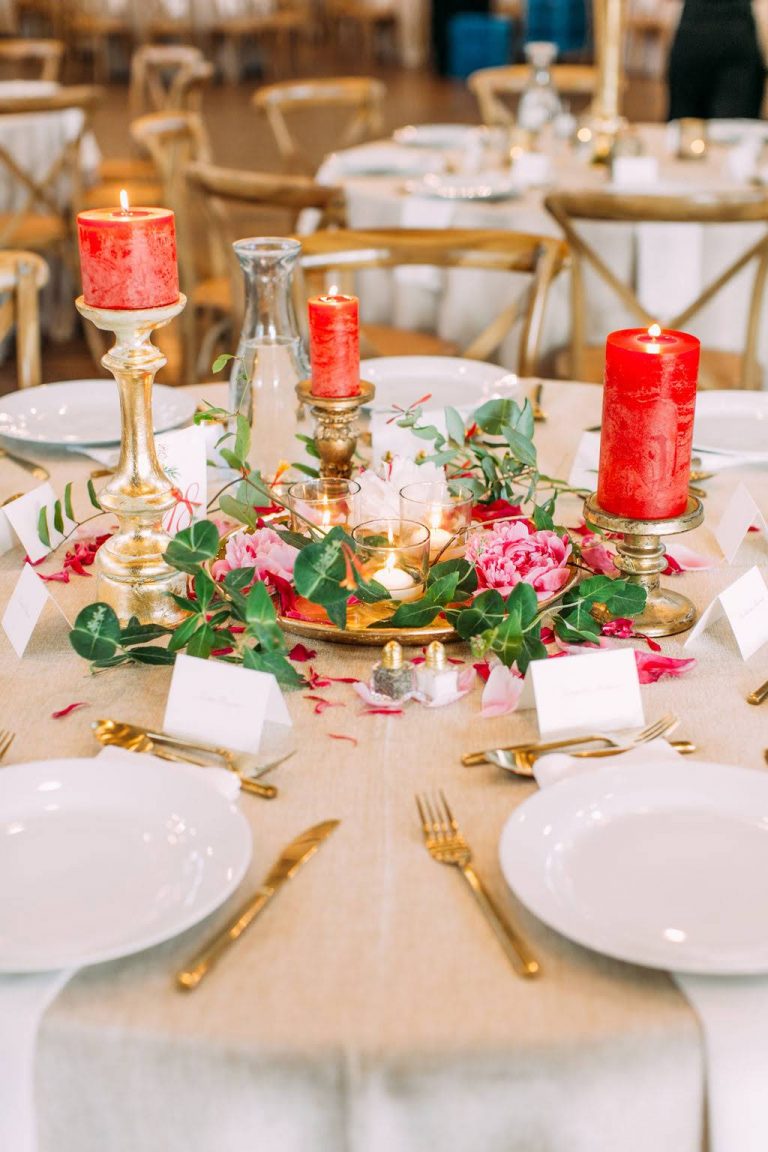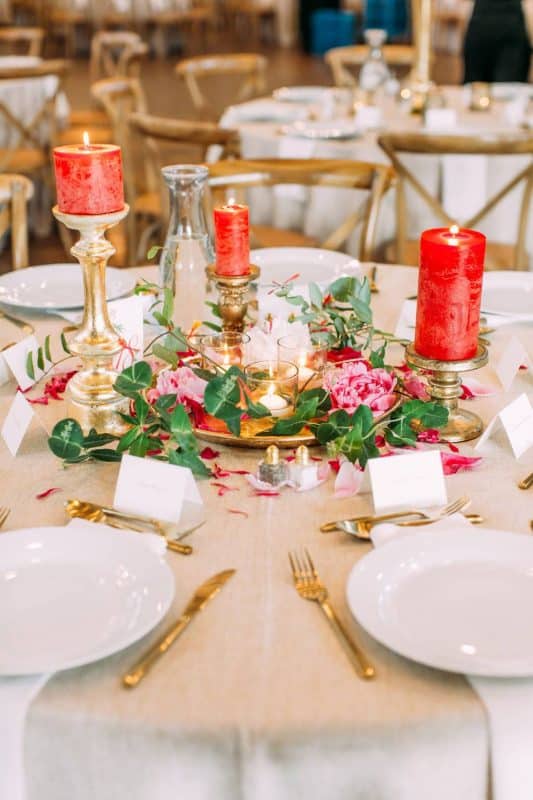 What followed was a night filled with colorful food, energetic dancing and shimmering confetti. Dibya and Jack rang in their union surrounded by loved ones all beaming with the same joy visible on their own faces.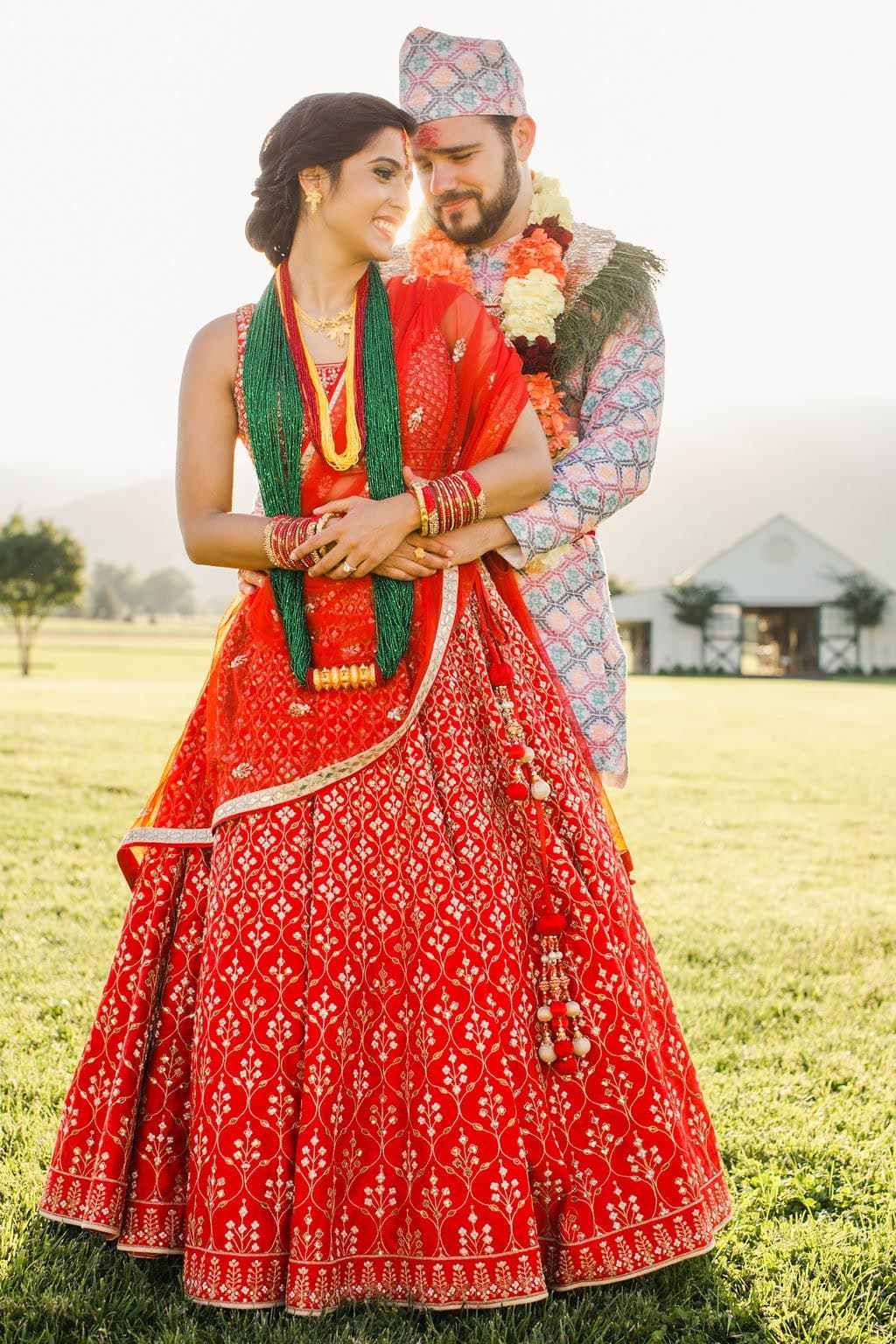 Photographer: Katie Stoops Photography
Planner: Orpha Events
Venues: King Family Vineyards | Pippin HiIll Farm & Vineyards
Caterers & Rentals: Harvest Moon Catering | Milan Indian Cuisine | Paisley & Jade
Florist: Nature Composed
Entertainment: DJ Derek Tobler
Transportation: Quicks Bus
AV/Lighting: Jay Taylor Lighting & Design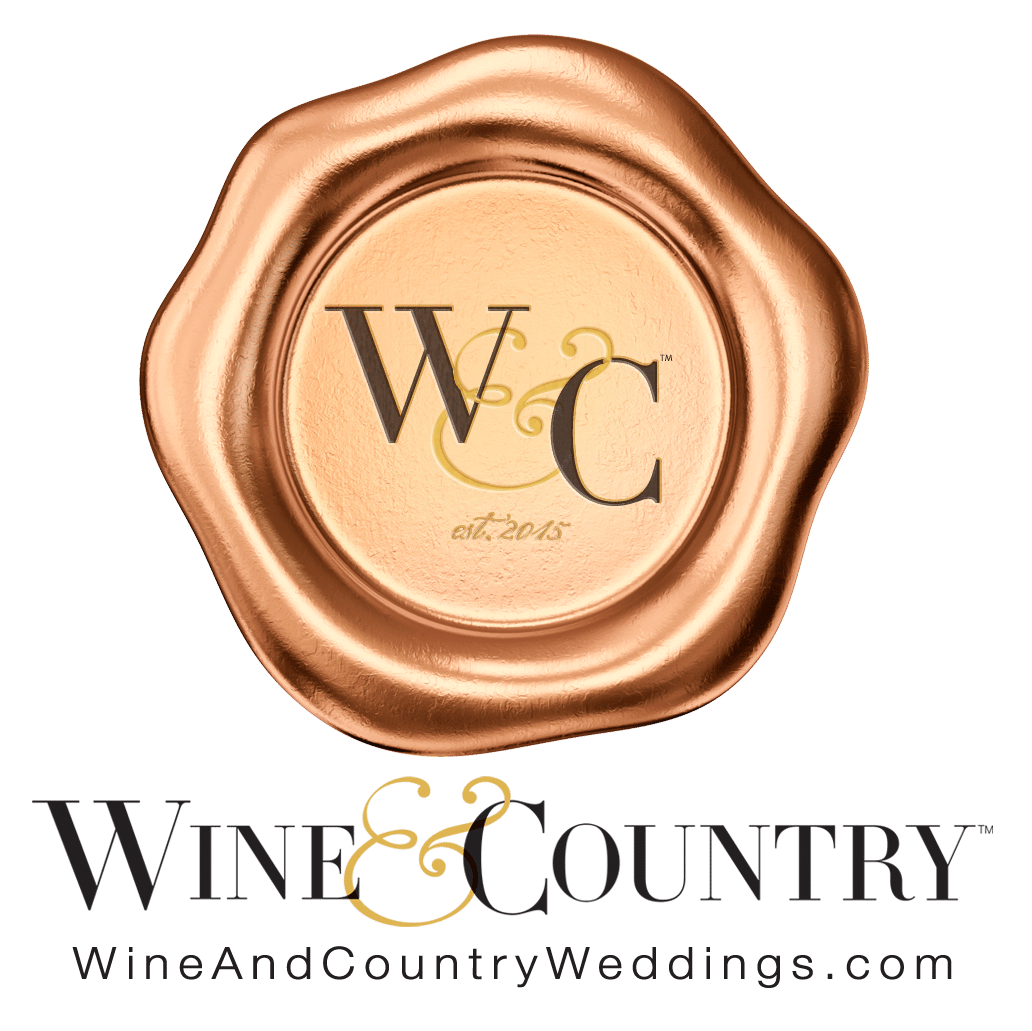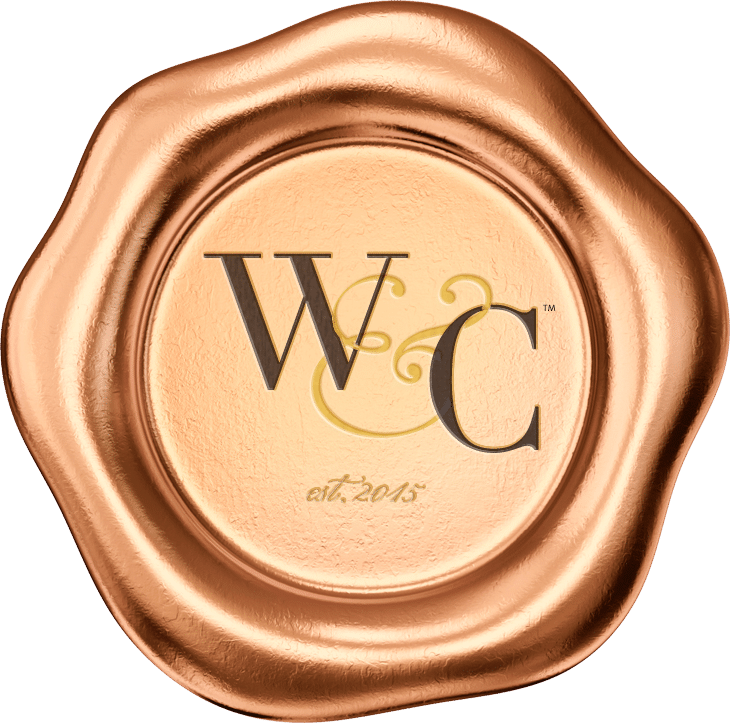 Wine & Country celebrates elevated living in Virginia Wine Country. Wine & Country Life, a semi-annual life & style magazine, and Wine & Country Weddings, an annual art book celebrating elegant Virginia weddings, are complemented by the Wine & Country Shop in Ivy, VA—a beautiful lifestyle boutique featuring over 40 Virginian artisans with everything from tailgating essentials and Dubarry attire, to locally made foods and award-winning Monticello AVA wines, as well as craft beverages for your next event. Sister publications under the publishers of Ivy Life & Style Media include the Charlottesville Welcome Book, a bi-annual publication guiding visitors and newcomers on all of the happenings and businesses in the region, and CharlottesvilleFamily's Bloom magazine, a bi-monthly parenting publication.
Wine & Country Experiences are now also available and include exclusive tours and hands-on classes with leading professionals in the local farm-to-table and vineyard scenes.