"My work transforms space into a warmly illuminated atmosphere that has a comforting ambiance and resonates intimately the beauty in nature."
Warm up your wedding venue this season with stunning hand-crafted light sculptures. Local artisan Rebekah Graves' luminous pendants, candle-filled bowls and paper-shelled table lights are sure to make any space breathtaking as these sculptures grace their surroundings with a warm tender glow.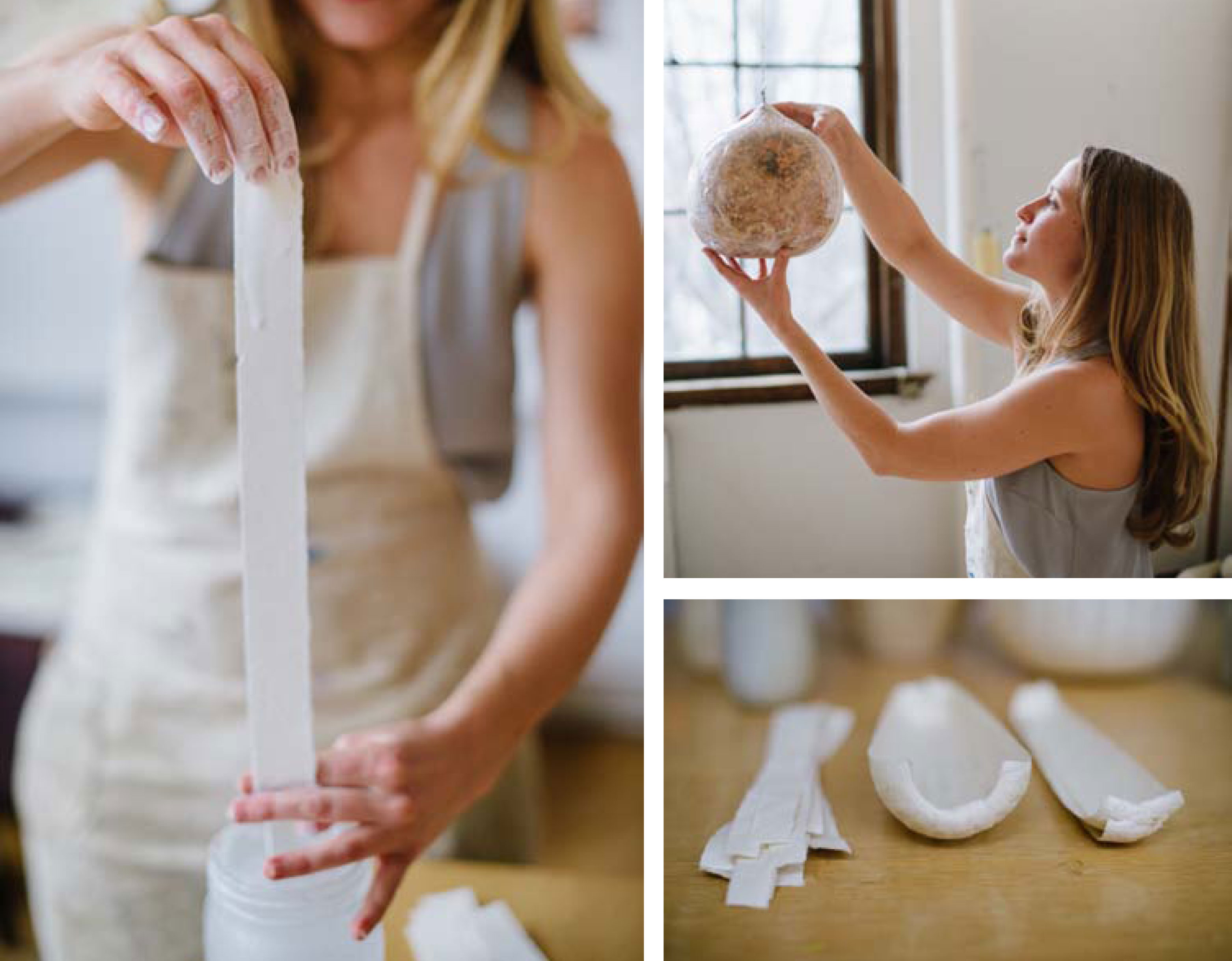 As a student of environmental science and architecture at the University of Virginia, a bookmaking class led Graves to experiment with papermaking. "I fell in love with the way handmade paper warmed light and lent such supple texture," she says. Combining her love of natural texture and light, Graves began to experiment with creating delicate light fixtures. Along her creative path, she found that a lighting piece "weighs ounces but holds such weight in beauty."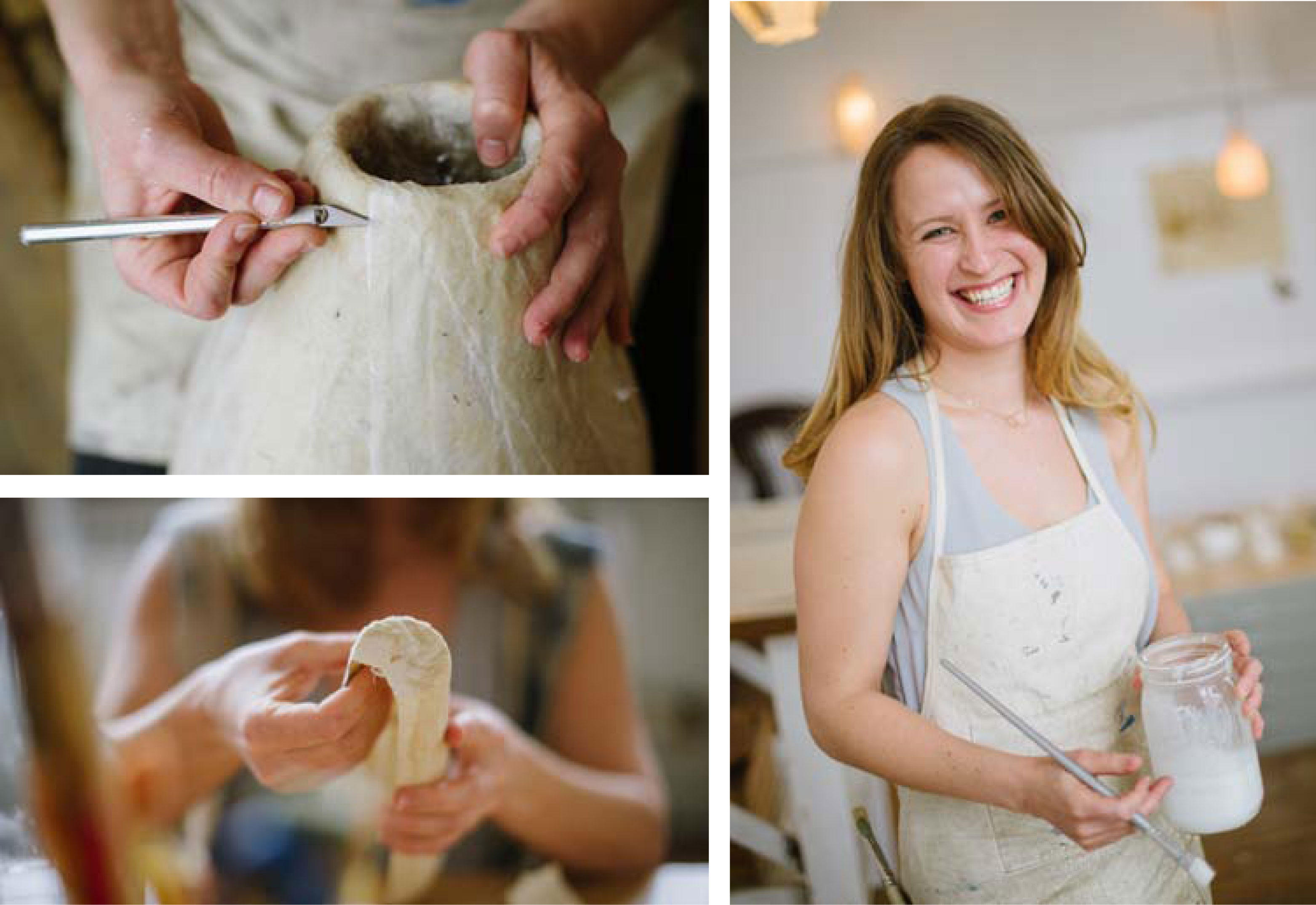 Working from her studio, Graves sculpts in porcelain, fires the vessel, then casts it with handmade papers. The result is a light "soft and muted, in shapes pure and organic." Graves' lighting enchants its surroundings, indoors or out. "Part of what brings me joy in this work is seeing a person's face when they enter an installation," she says. "People are drawn to their warmth and natural form and the ethereal way they sway in a breeze."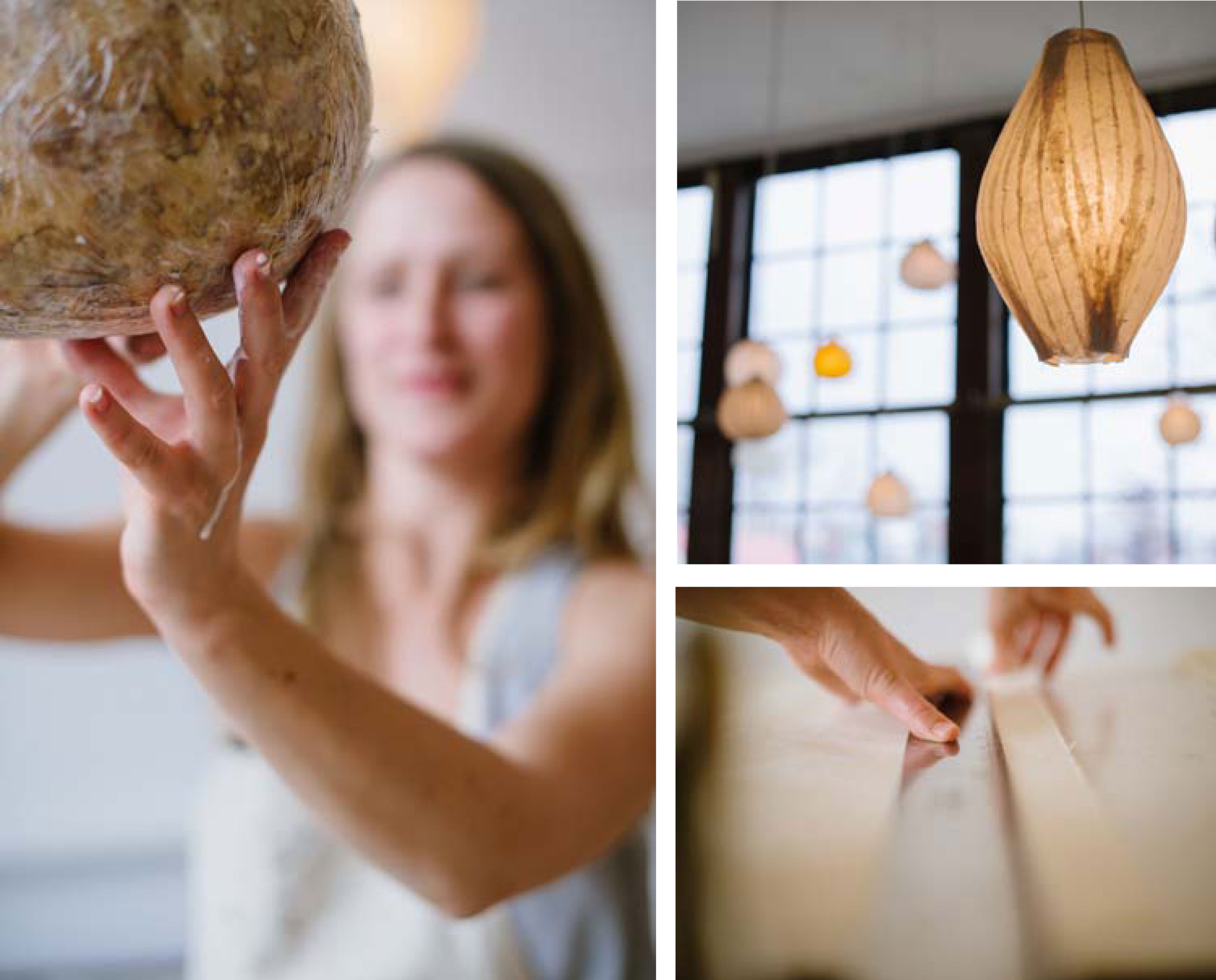 Photography: Jen Fariello Photography
Original Story: Jody Hobbs-Hesler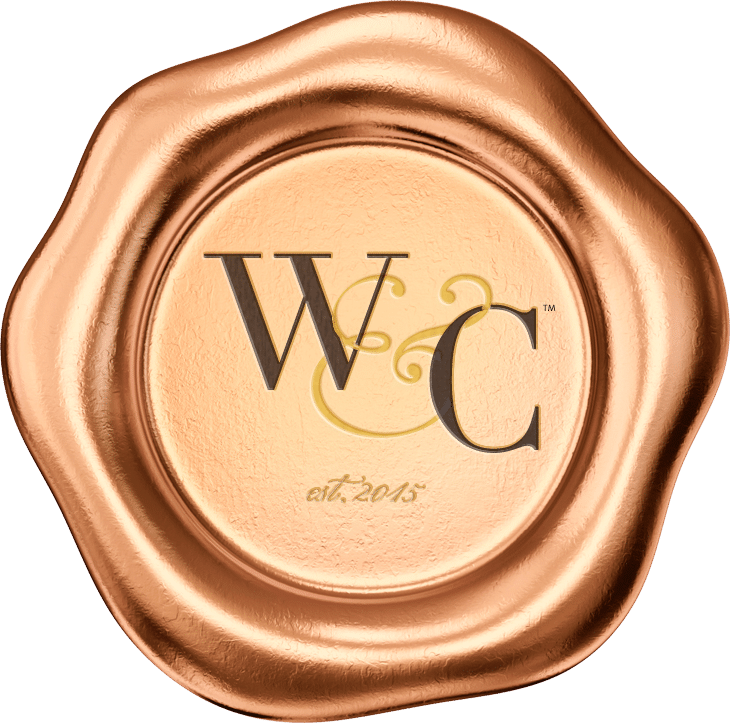 Virginia Wine & Country celebrates elevated living in Virginia Wine Country. Virginia Wine & Country Life is a semi-annual luxury print magazine with a full digital presence. The Virginia Wine & Country Gold Book is an annual guide to the top award-winning wines, wineries and experiences in Virginia Wine Country. The annual Virginia Wine & Country Wedding Planner is an art book of elegant Virginia weddings. The brand includes the Virginia Wine & Country Shop in Ivy, Va. It is a beautiful lifestyle boutique that brings the pages of the magazines to life. Virginia Wine & Country tells the stories of Virginia wineries, the farm-to-table movement, luxury travel, entertaining, art and the elegant country lifestyle. Ivy Life & Style Media also provides branding, web design and PR services for the wine industry.