Many couples want to treat their guests to a little keepsake or gift to remember their day by, especially one that is locally made and expressive of the region where they wanted to celebrate their marriage. We have compiled some of our favorite local wedding favors to help you find the perfect takeaway for your guests! These lovely gifts are also the perfect items to add to welcome baskets, along with a bottle of local wine of course, for a touch of true hospitality and the special charm that is unique to Charlottesville.
Give a sweet gift with Sourwood Farm honey. Harvested in the fields of the Blue Ridge, it is as lovely as its sweet bottle. Wine-soaked oak balls from the barrels at First Colony Winery are great for flavoring a grill and they smell amazing! A preppy key fob from Barrons-Hunter with custom engraved leather is trendy and allows for a more personalized gift.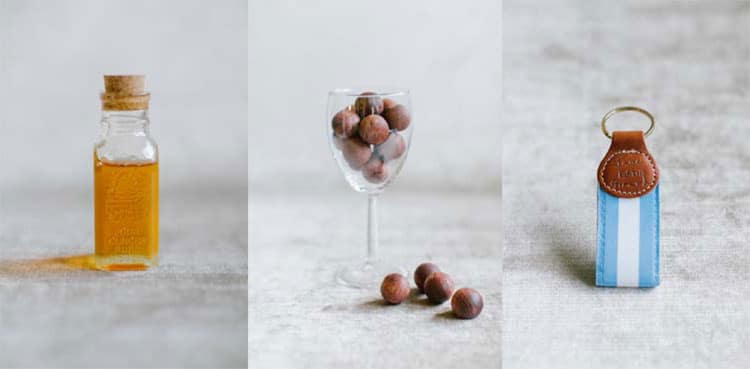 Jam According to Daniel is a favorite at our popular farmer's market each Saturday and is sure to delight. Give your guests word search wine coasters made by St. Brigid's Press. Time-honored processes stamp the letters to make for a charming gift idea.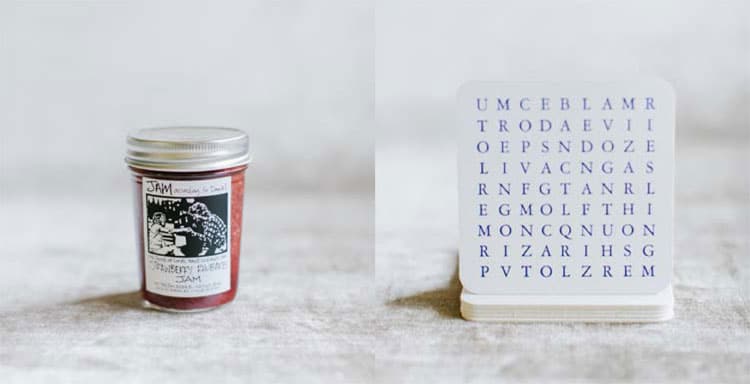 Naturally moisturizing Wynott Goat Milk Soap bars are made with love and are available in an assortment of heavenly scents with custom labels for your event. A seasoning blend based on an old family recipe, Peg's Salt uses more than 20 spices and kosher salt, and would be a great addition to any guest's spice cabinet. Fairweather Farm Tea, is 100 percent home-grown in Piedmont. Short of taking a cup of hot water out to a field and dropping herbs in it, you will not find crisper local tea.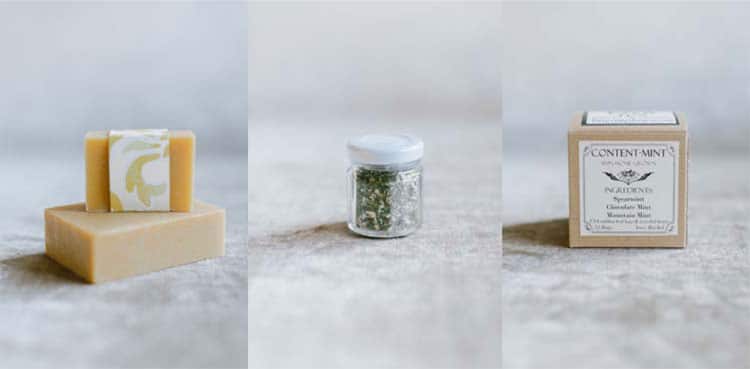 Peanut Butter Chocolate Pups, one of the latest creation from local chocolatier Tim Gearhart are a delicious and adorable gift for your guests. President Obama and the French prime minister enjoyed Gearhart's chocolates last year, so your guests will be in fine company.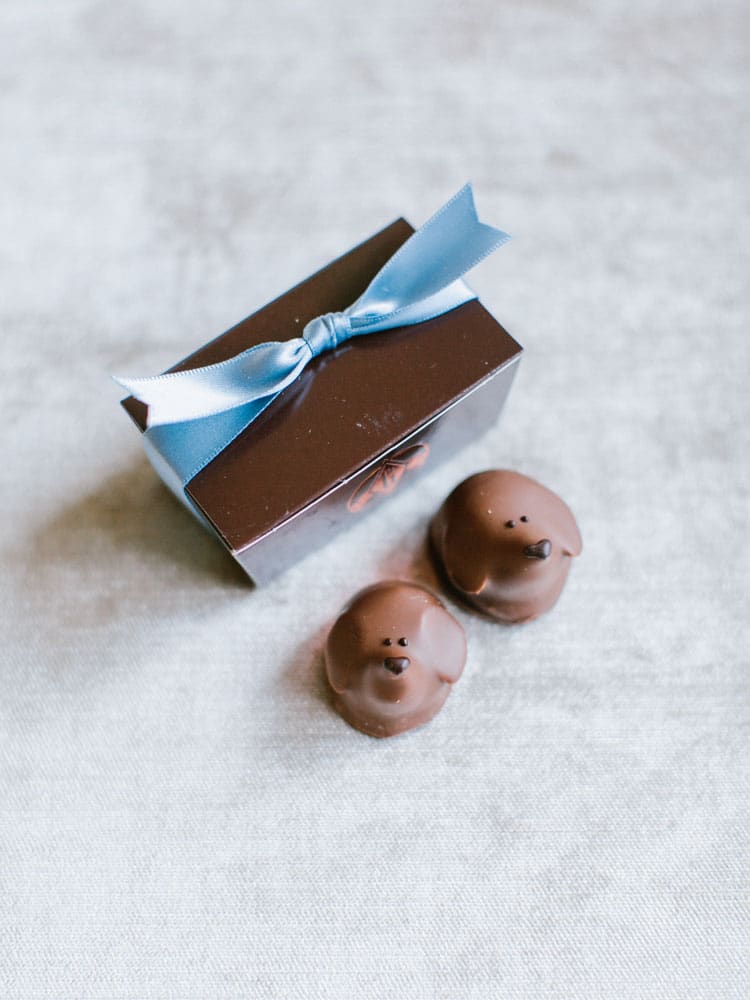 Choose a more symbolic gift and give your guests Starr Hill Brewery's The Love, a light bodied wheat bear, or spice things up with Brazen Heat BBQ sauce by Bone Doctors'—made by a couple of UVA's surgeons! These items are just a few of the many Charlottesville-made goodies you can order from artisans and boutiques around town. Lest you think our list is not long enough The Happy Cook, Foods of All Nations, Greenwood Grocery, Feast! and The Virginia Shop are just a few of the many places you can look for that perfect local gift.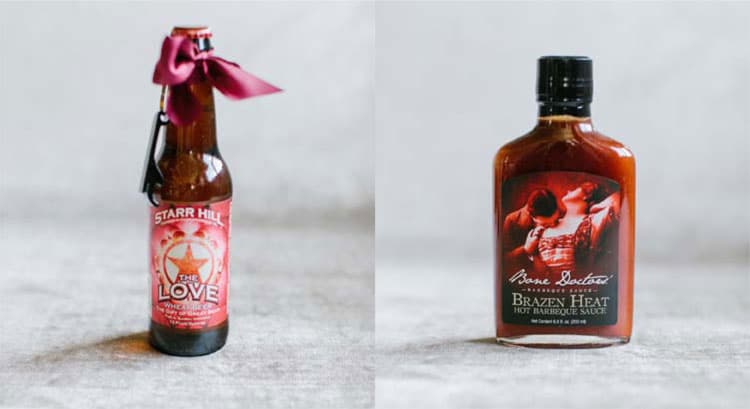 Photography by Rachel May Photography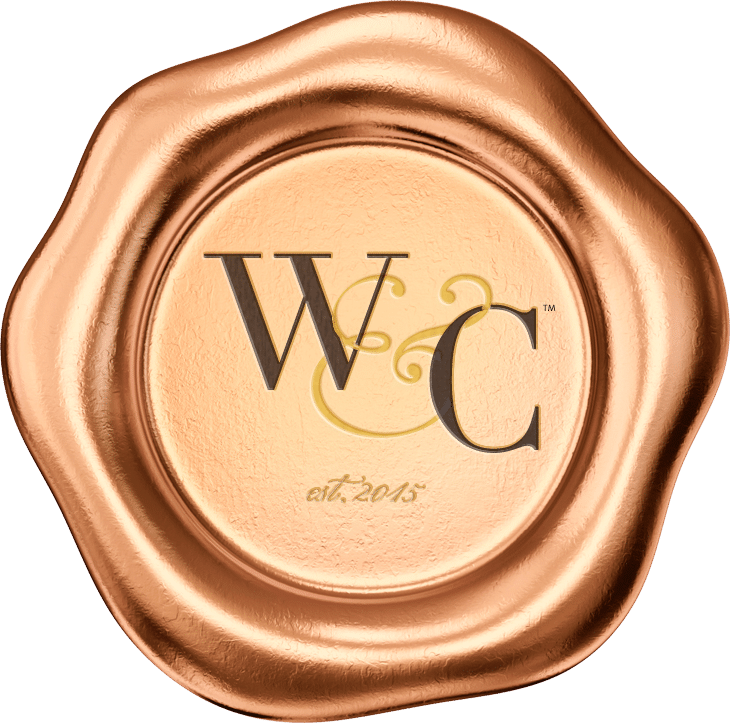 Wine & Country celebrates elevated living in Virginia Wine Country. Wine & Country Life, a semi-annual life & style magazine, and Wine & Country Weddings, an annual art book celebrating elegant Virginia weddings, are complemented by the Wine & Country Shop in Ivy, VA—a beautiful lifestyle boutique featuring over 40 Virginian artisans with everything from tailgating essentials and Dubarry attire, to locally made foods and award-winning Monticello AVA wines, as well as craft beverages for your next event. Sister publications under the publishers of Ivy Life & Style Media include the Charlottesville Welcome Book, a bi-annual publication guiding visitors and newcomers on all of the happenings and businesses in the region, and CharlottesvilleFamily's Bloom magazine, a bi-monthly parenting publication.
Wine & Country Experiences are now also available and include exclusive tours and hands-on classes with leading professionals in the local farm-to-table and vineyard scenes.